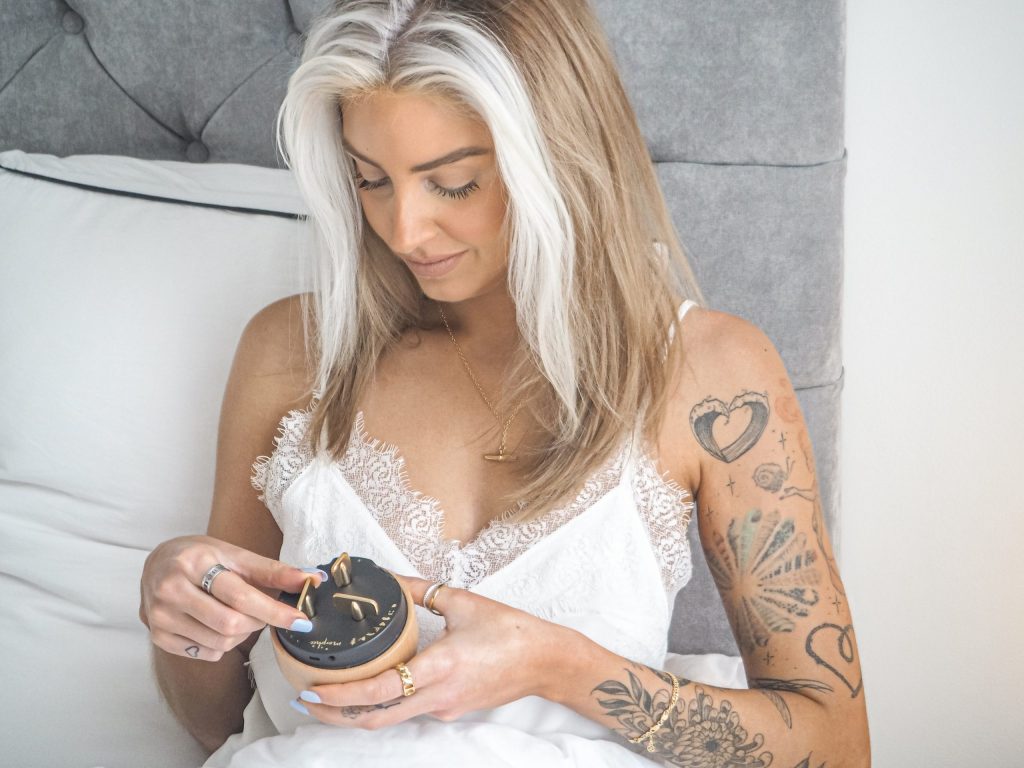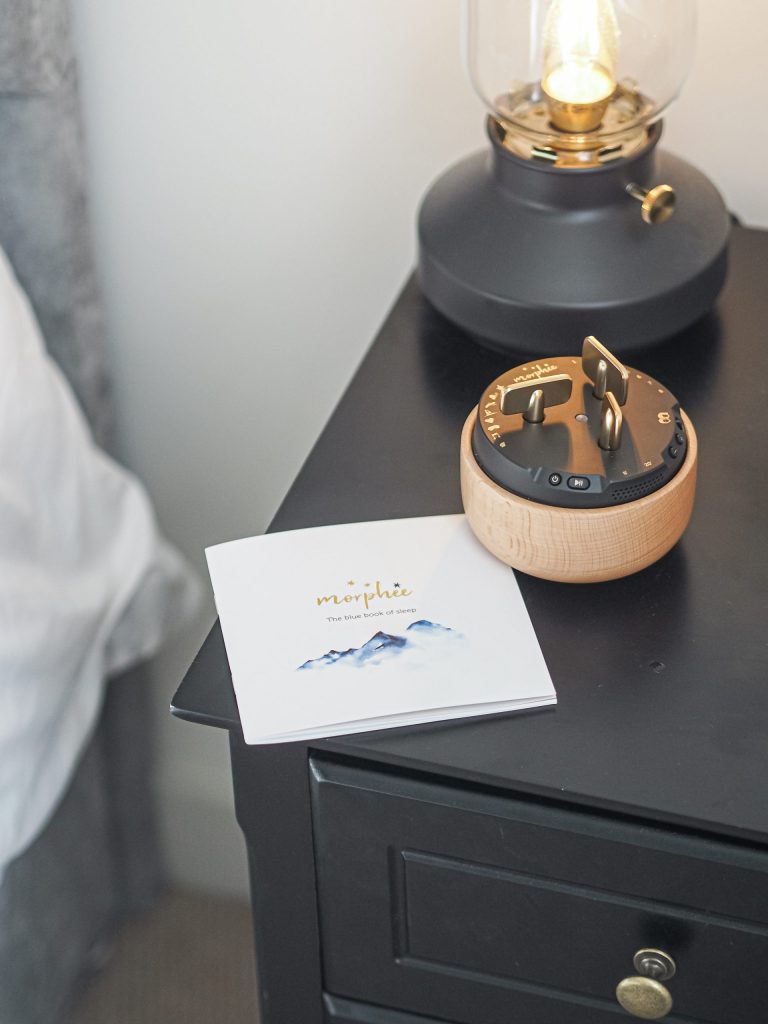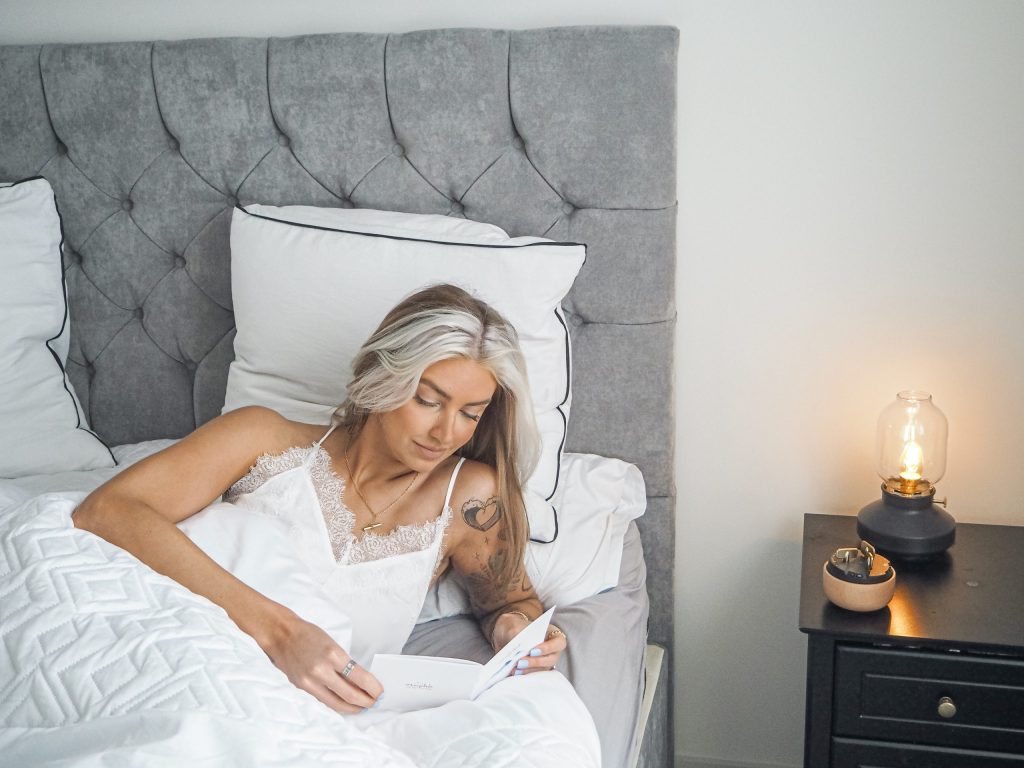 Morphée
Morphée is an entirely non-digital, screen-free, portable solution to sleepless nights. The device combines the best of meditation and sophrology to significantly improve the quality of sleep. Designed in collaboration with sleep professionals and having already helped over 100,000 people in France manage their anxiety, stress and insomnia, the audio sleeping aid is now launching in the UK.
Morphée is one of my new favourite devices, and I've been actually loving using this every night to wind down before sleep. It is a non-digital device with a range of over 200 meditation and sophrology sessions designed to help with sleep. Morphée has sessions that are just music or sound based, as well as sessions with both a male and female voice. You can also choose 8 or 20 minute sessions for each setting; both of which are different too. You can basically personalise each session to your mood or how you are feeling, to help you get the most out of Morphée.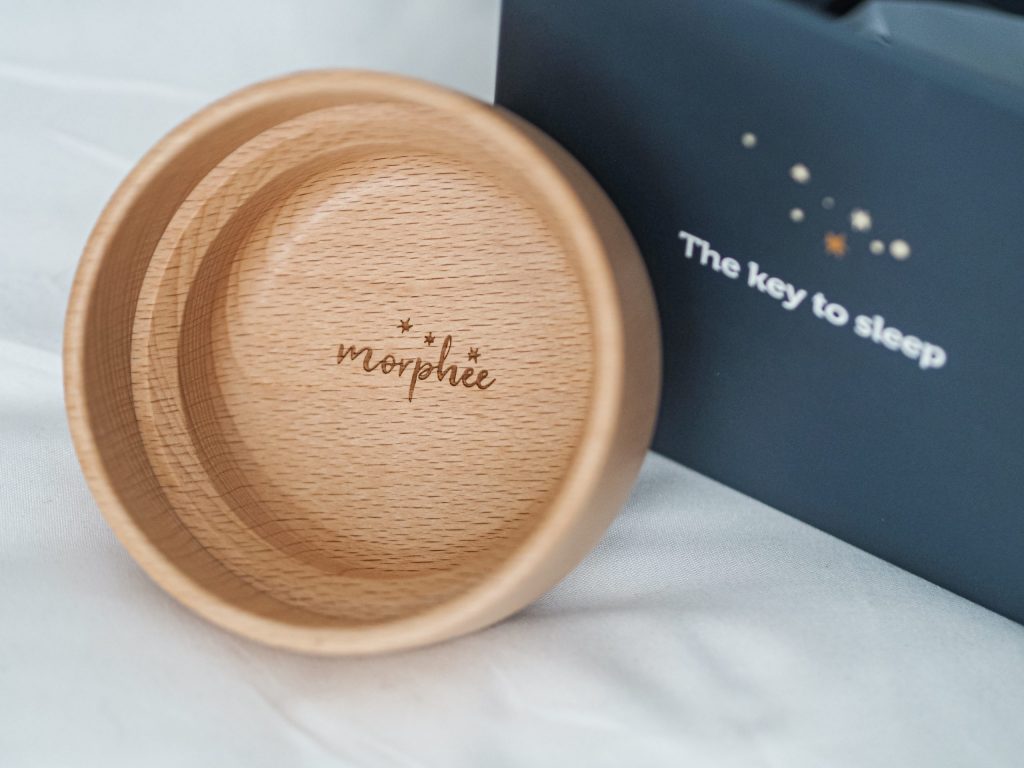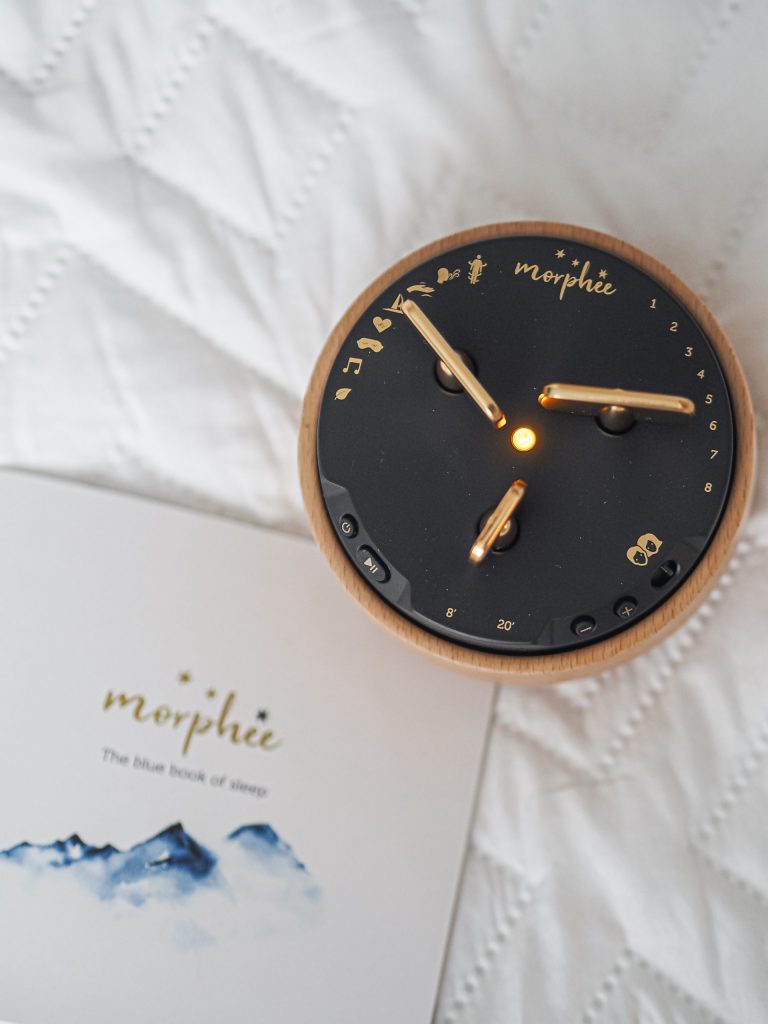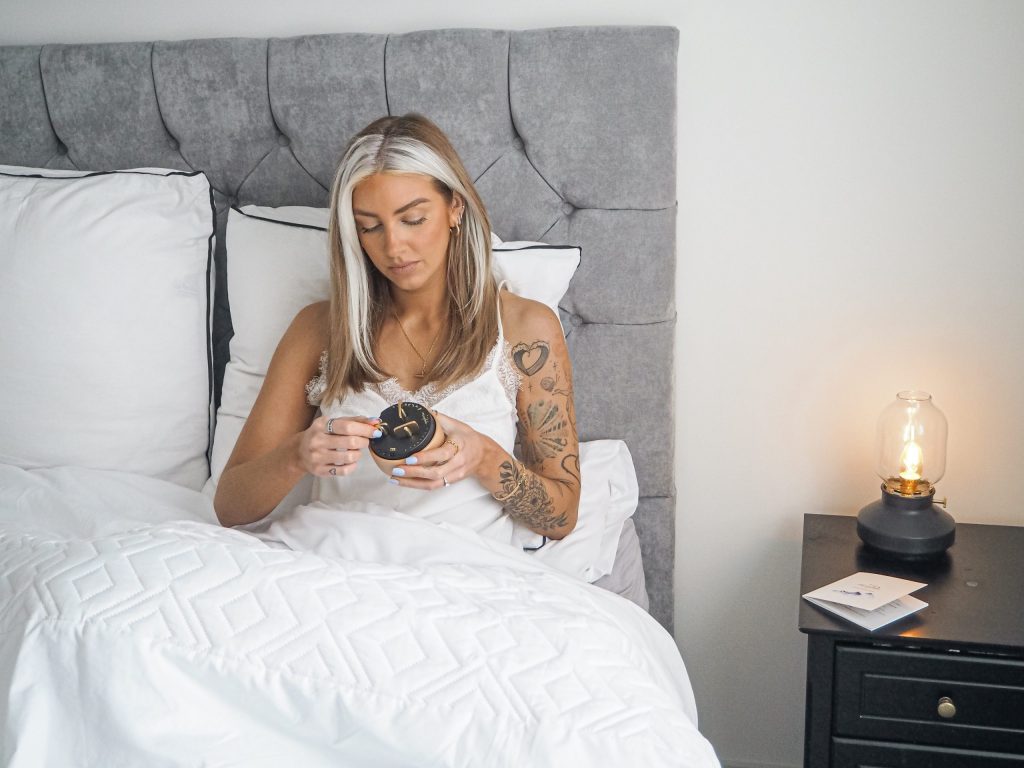 How does it work?
There are 3 keys on the top of the Morphée device. Turn the first key to select your theme. You can choose from body scan, breathing, movement, visualisations, cardiac coherence, napping, relaxing music or nature sounds. Then with the second key, choose your session from 1-8. Each theme has 8 different sessions, and the third key selects the duration of the session. You can choose 8 or 20 minutes, and choose a male or female voice to guide you. So within these selections there are a tonne of combinations to help you to relax. You can adjust the volume as well as insert headphones if you prefer this than the integrated speaker. Morphée also switches off after the session, so you too can do the same.
As there are lots of options with Morphée, it comes with a booklet to help guide you. In here you can find more detail on all of the themes and sessions so you know what to expect from each. Theres also some helpful tips as well as a notes section if you want to jot down your favourite selections.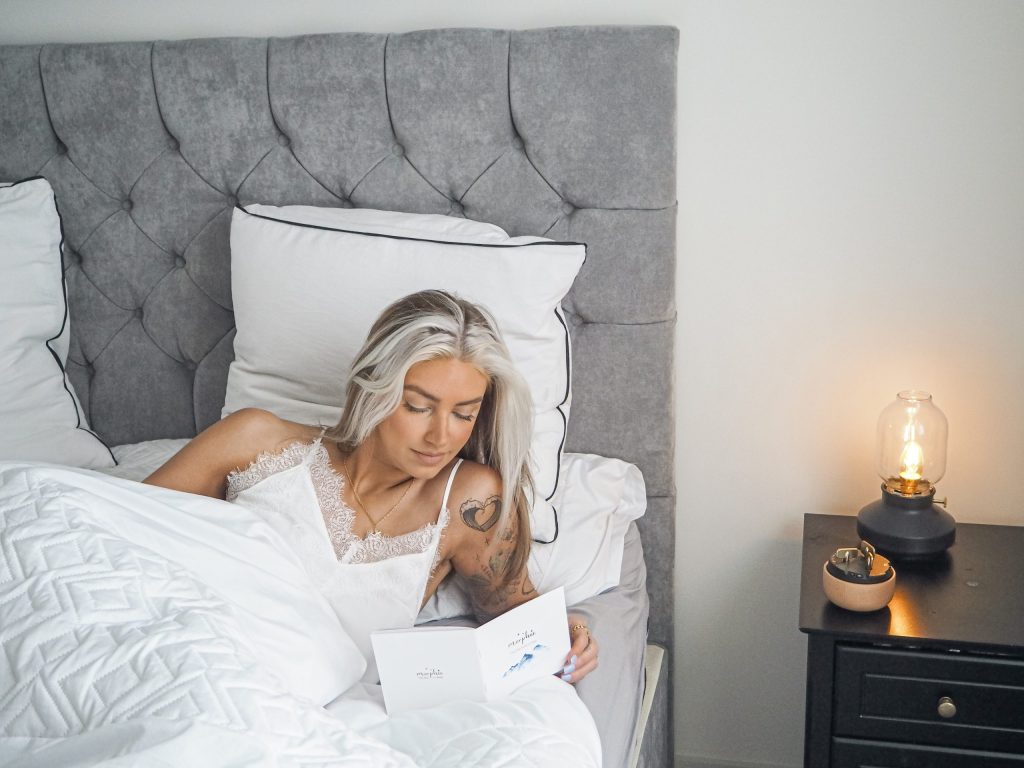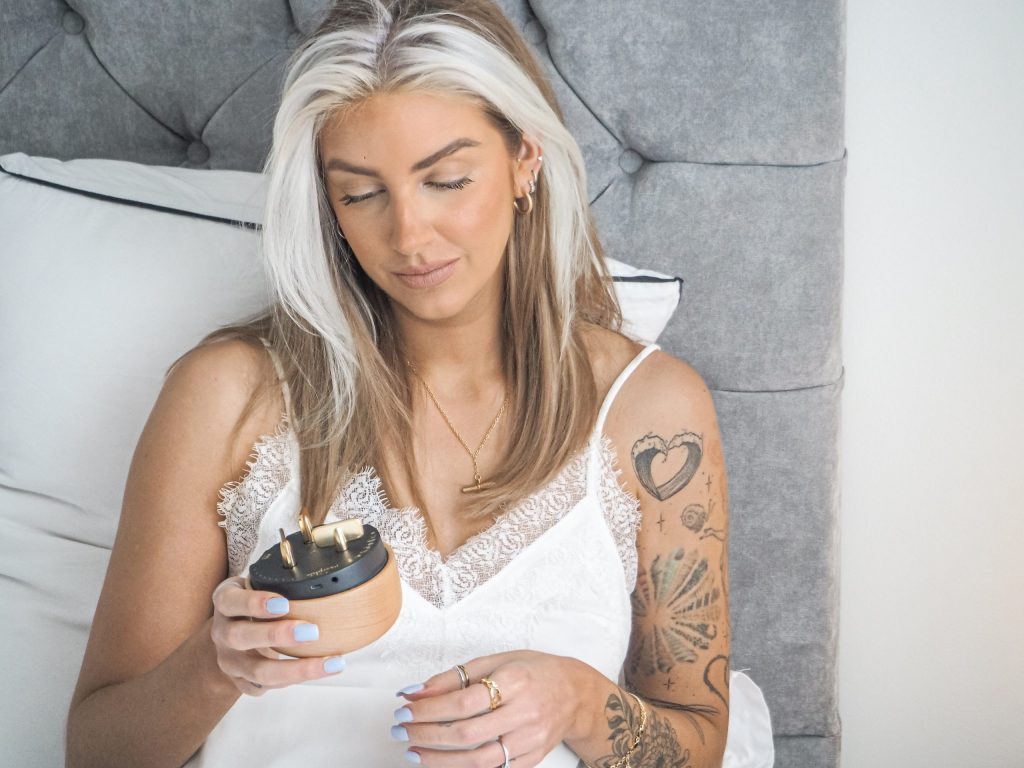 Review
I have been using this regularly, alternating between this and reading before sleep. I also like to try a combo of the relaxing sounds as well as reading which has been lovely too. The device itself is really compact, and I actually like the look of it on my bedside table. In terms of the results, I was skeptical at first. I do always wonder if sleep-aid devices like this actually work, but upon looking into Morphée I saw it had hundreds of amazing reviews. After trying it myself I think I am a convert! I can't speak for all of the sessions as there are over 200, so I'm still working my way through them! However I can say that I've been enjoying using it and I do actually think it has helped me to sleep better.
I love the fact it is non-digital and screen-free. I always want to switch off from technology sooner than I already do, but with my books being in my kindle app or music on my phone, I didn't have anything relaxing that would allow me to do this. I think with moving and getting out a lot less in the past year, I have been wanting something to help me wind down more and get away from screens. If you struggle with sleep then I would 100% recommend trying this. It's also super compact so you can easily pop it in a drawer or take it away with you. It's such a clever little device with simple techniques that genuinely work.
You can head to the Morphée website here to find out more, see reviews and purchase.
LL x
*This item was gifted. As ever, all opinions are my own.