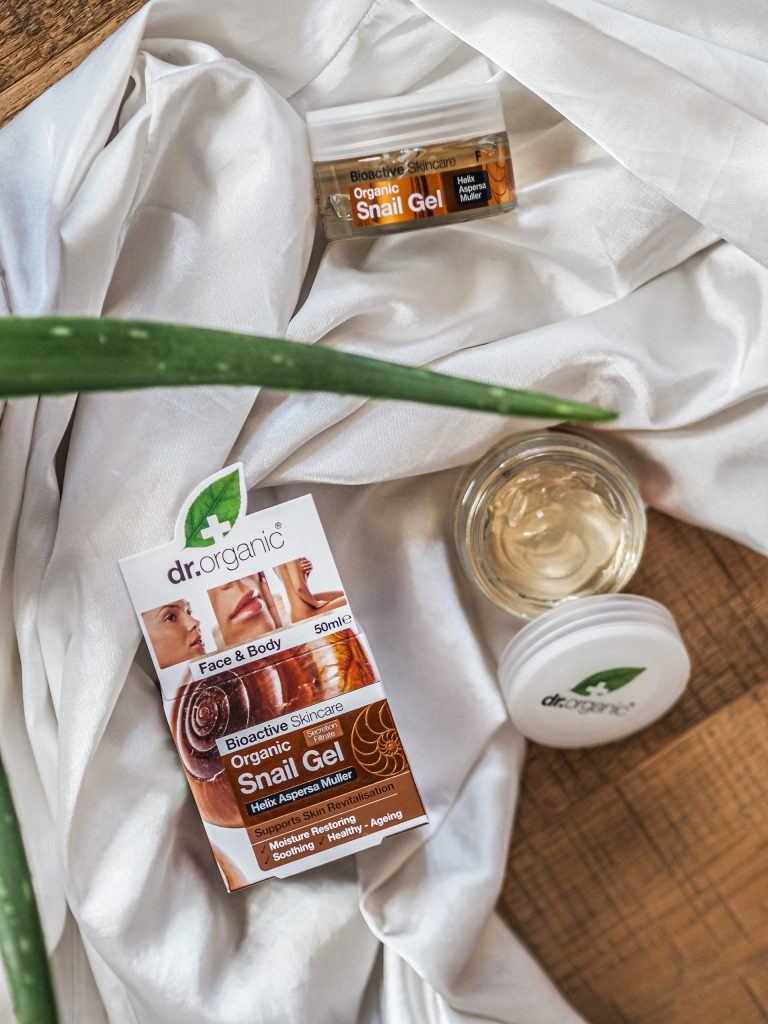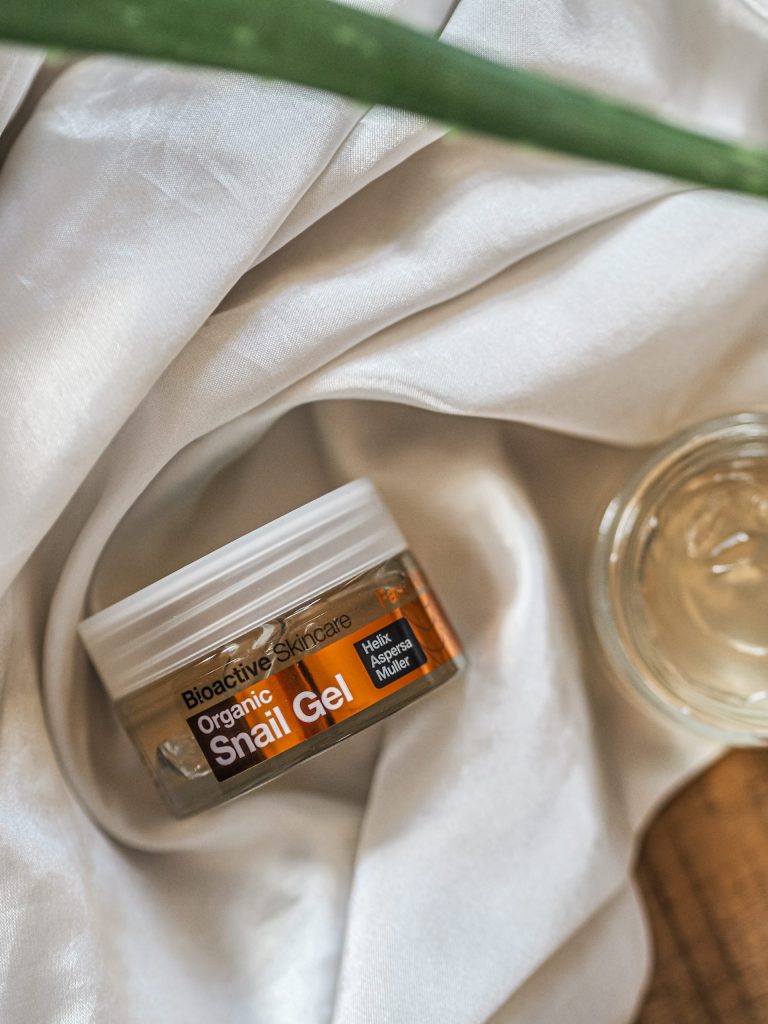 Dr. Organic Snail Gel
If you haven't heard of the Dr. Organic Snail Gel before then I'm sure you are questioning exactly what it is, if it's made of snails and why should you be using it! This product is actually a bit of a cult beauty item, and it has been mentioned by some well known celebs who swear by it.
It was actually discovered by Chilean farmers. They harvested snails for the French food market, noticed that the skin of their hands looked smoother and younger. And so a game-changing ingredient in skincare was born! Snails secrete a balm that provides them with protection from the elements and this secretion, when used in skincare, can help to moisturise and hydrate, brighten and soothe while also helping to restore and support healthy-ageing.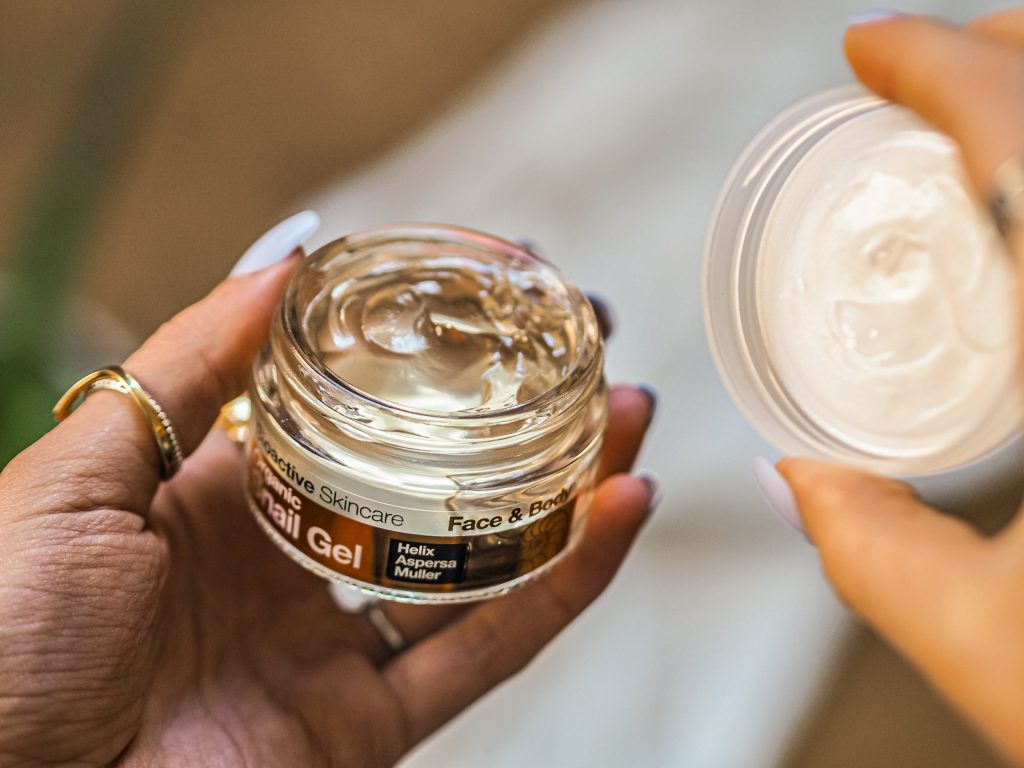 Dr. Organic Snail Gel is a moisturising, soothing gel which harnesses the remarkable healthy-aging benefits of Helix Aspersa Muller. This is a unique substance the snail produces to quickly regenerate its own shell and skin. This is combined with aloe vera and bioactive plant ingredients which is blended with the gel. The product is a regenerative and moisturising face gel that will leave your skin soft and glowing. This wonder product can help stimulate collagen production, renew elasticity and turn back the ageing clock.
To use, simply apply a small amount of gel to the face and neck after cleansing. You can use it in conjunction with moisturiser, so follow it with your usual after the gel has absorbed.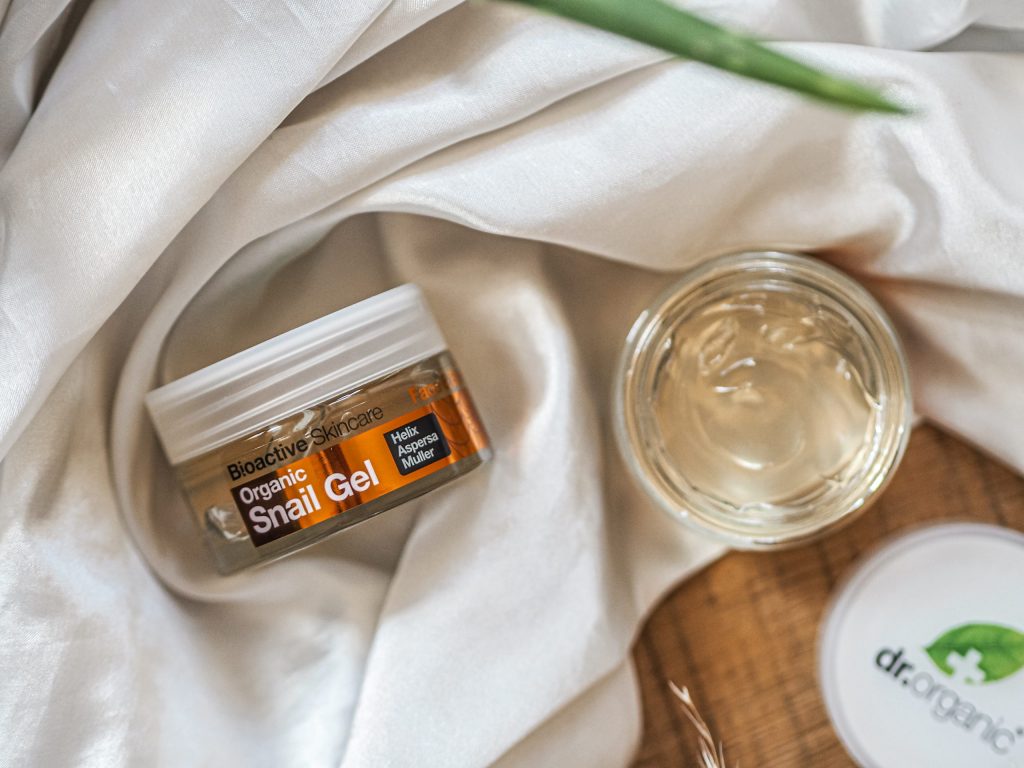 Review
I've incorporated the snail gel into my regular routine to see if it lives up to the hype! The gel itself is really cooling and applies easily. It's not slimy or sticky at all and smells very fresh. After cleansing, I apply this, followed by moisturiser. It also dries super quickly and it's like you have nothing on your face! The consistency and application really is unique and not like anything I've had before. It's also nice to be able to add this into my routine as an extra step. I'm all about layering up products for the best effects! Plus, I could carry on my normal routine and see any differences after adding this step that I didn't have before.
After using this consistently, I do feel like my skin has improved. My skincare range is quite extensive now, but I'm always up for extra products and I do feel like its made a difference. My skin definitely feels less dry. This is a huge bonus for me as winter has definitely dried my skin out a little. I also feel like I have less blemishes and my face seems to be noticeable more clear and glowy without makeup. Safe to say that these snails are helping me get summer-skin-ready!
You can get the Dr. Organic Snail Gel on the Holland and Barrett website here, or shop in-store.
LL x
*This item was gifted. As ever, all opinions are my own.