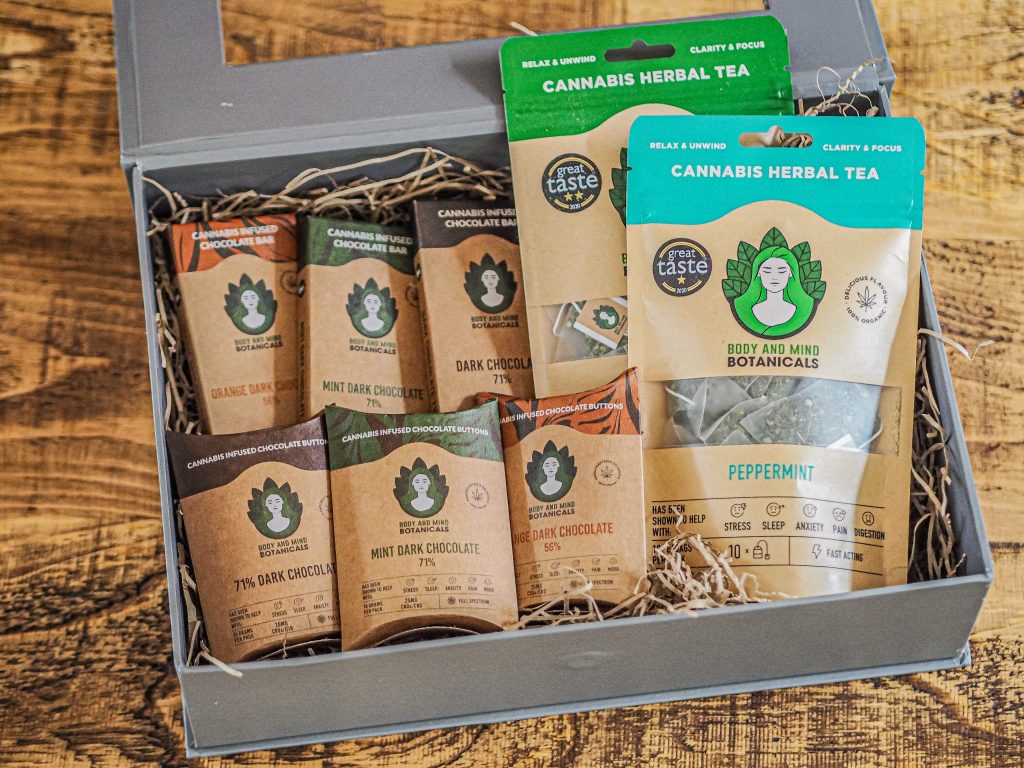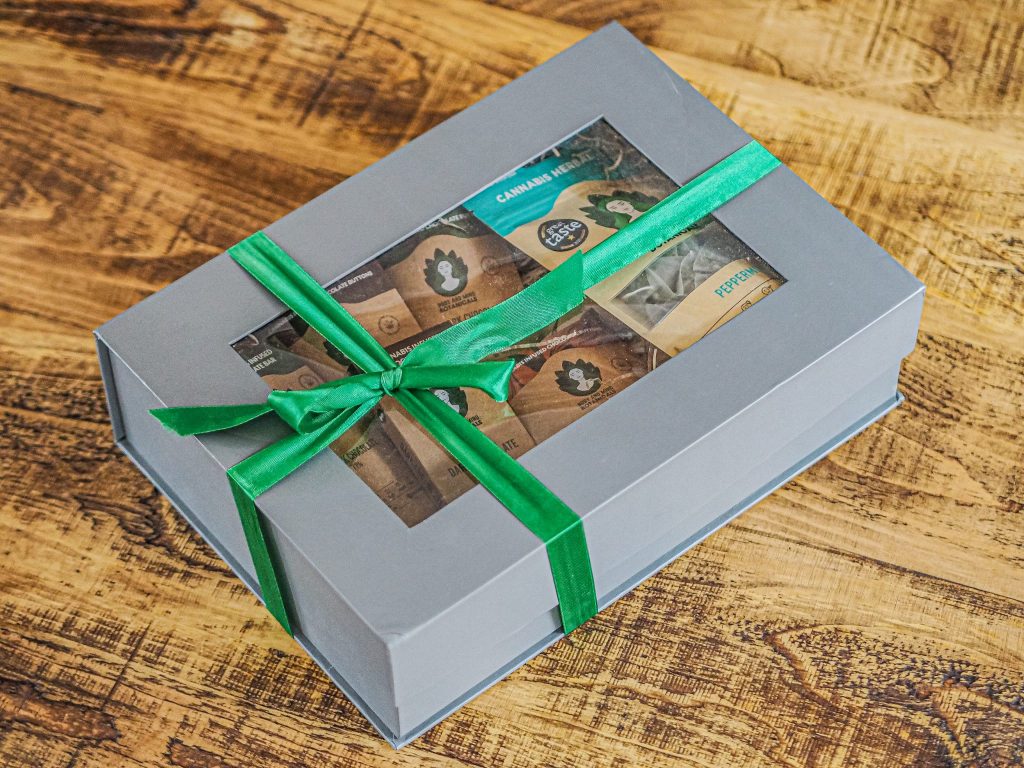 Body and Mind Botanicals
I recently joined a virtual launch event with Body and Mind Botanicals to celebrate the release of their new products for Chocolate week. If there's any way to encourage me to try something new it's definitely with chocolate. Body and Mind Botanicals sent me this amazing hamper filled with some of their new CBD chocolate bars and buttons, as well as some CBD tea.
CBD
Body and Mind Botanicals are a British company who grow all of their own organic Cannabis to produce highly effective, award winning and safe CBD products. I'm sure you've seen CBD pretty much everywhere this last year or so; and the miracle product isn't going anywhere anytime soon. CBD has been shown to help soothe stress and anxiety, boost low mood and promote a good night's sleep. It has also been shown to have anti-inflammatory properties, which can help with pain relief.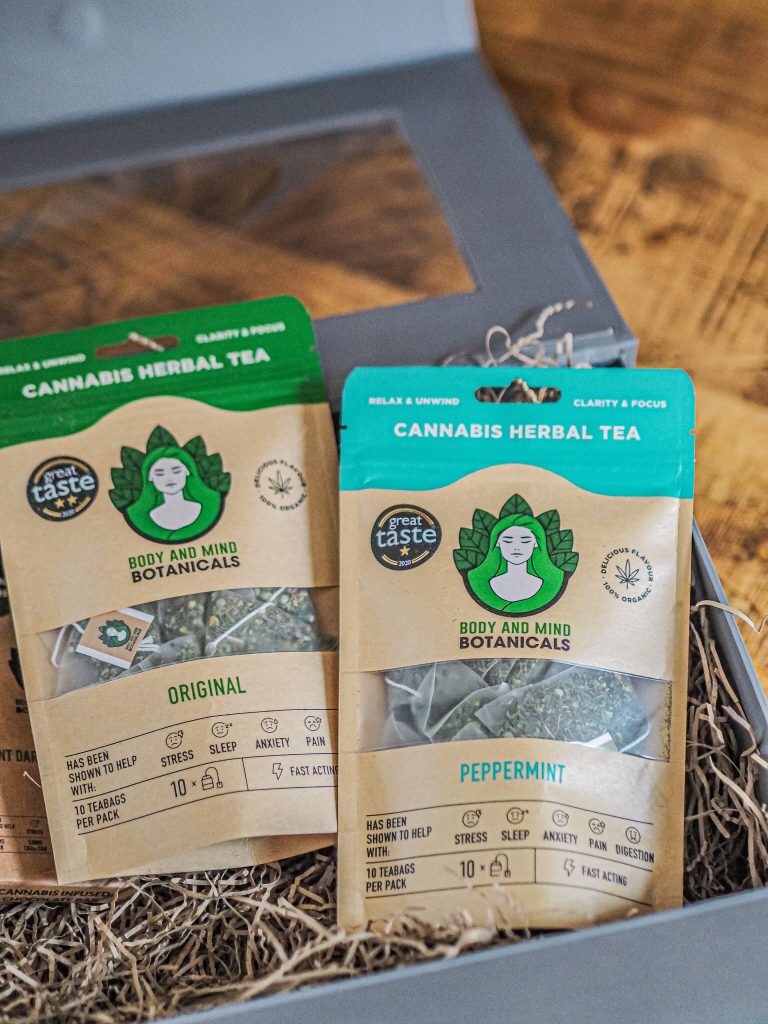 Cannabis Herbal Tea
Unlike many brands that sell processed CBD products, Body and Mind Botanicals creates its Organic Cannabis Tea using the cannabis plant. This ensures that every serving contains a full spectrum of cannabinoids. These are the chemical compounds found in the plant, including both CBD and its most powerful, raw form: CBDa. These different cannabinoids work together in an 'entourage effect' to deliver the maximum health and wellbeing benefits.
Organic Cannabis Tea (10 teabags/15g, £10.99). Body and Mind Botanicals' original infusion is a 100% certified organic, smooth and beautifully aromatic herbal tea with a clean and fresh taste profile. Packaged perfectly in individual biodegradable teabags for the perfect, fuss-free cup every time.
Organic Cannabis & Peppermint Tea (10 teabags/20g, RRP: £11.99). Body and Mind Botanicals' original Organic Cannabis Tea is infused with peppermint for a refreshing and uplifting herbal brew. The addition of peppermint, delivers benefits such as alleviating bloating, supporting digestion and calming the symptoms of hay fever.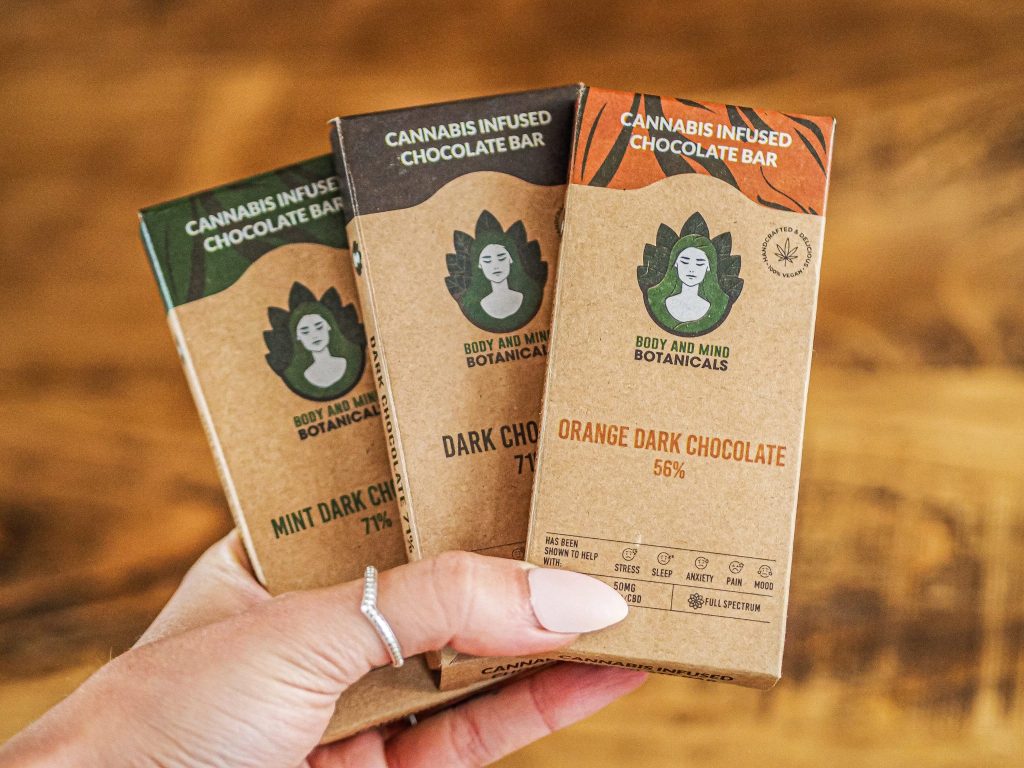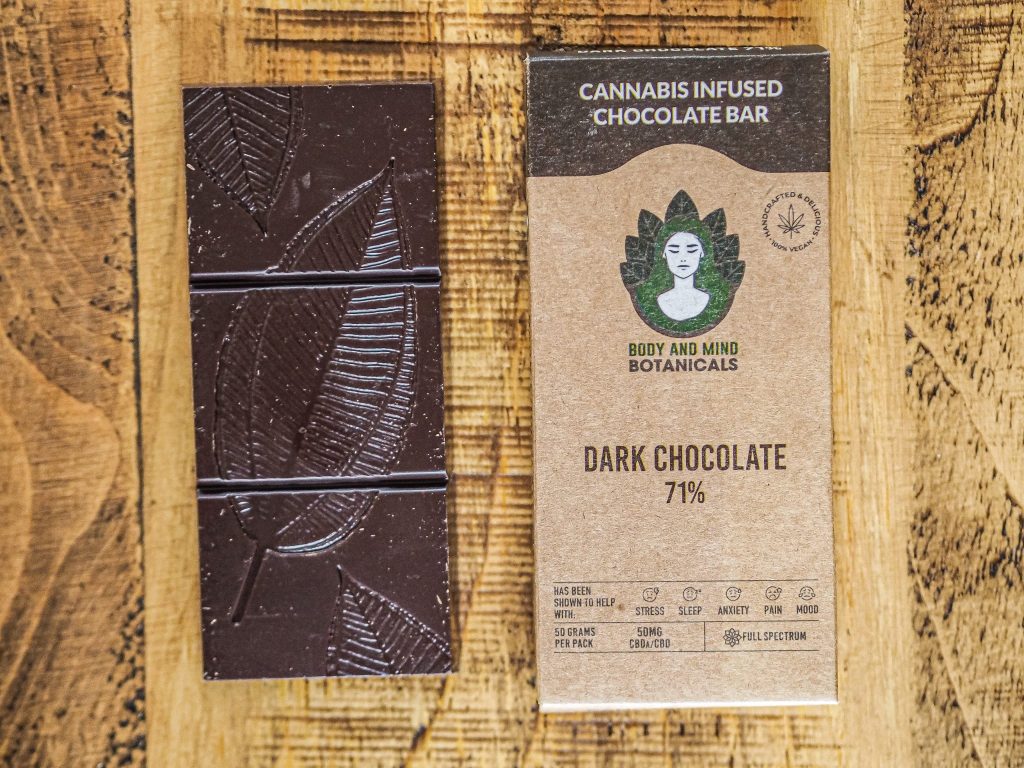 Vegan Cannabis Chocolate Bars
Now onto my favourite part of the hamper – the chocolate. Body and Mind Botanicals recently released these delicious Cannabis chocolate bars that are Vegan and Gluten-Free. Each hand-crafted, artisanal chocolate bar contains on average enough CBD per person for 12 days. Each one is split into three squares – simply enjoy a quarter of a square each day.
The Chocolate Bars are available three varieties (£6.99 per bar);
71% Dark
71% Mint Dark Chocolate
56% Orange Dark Chocolate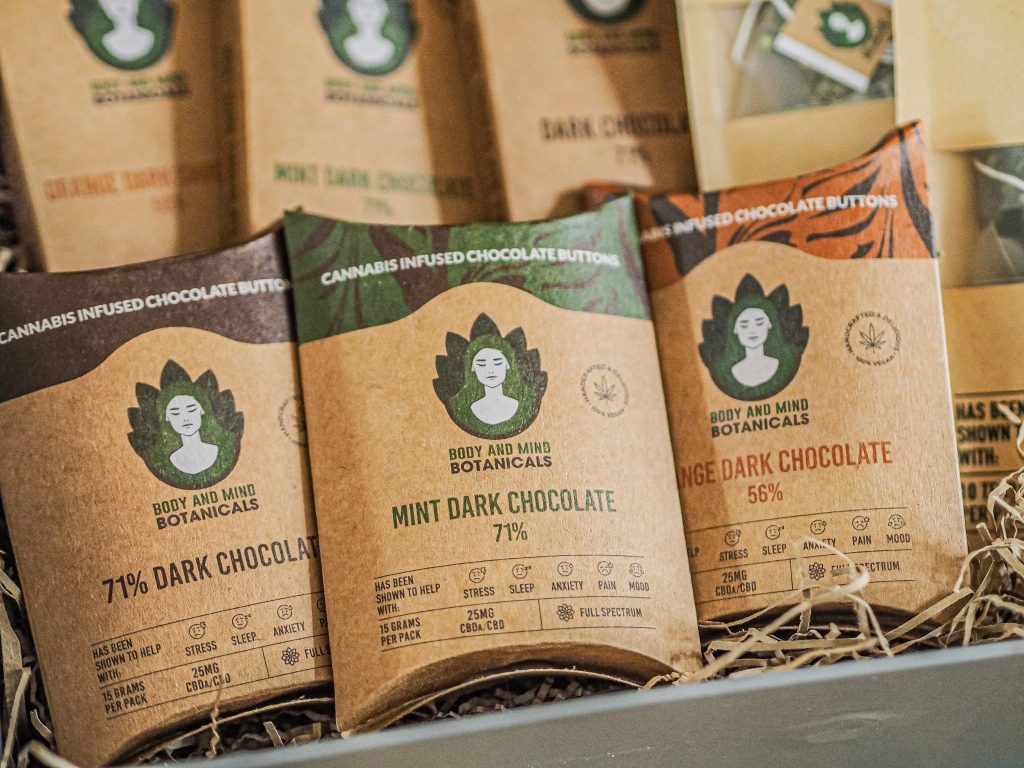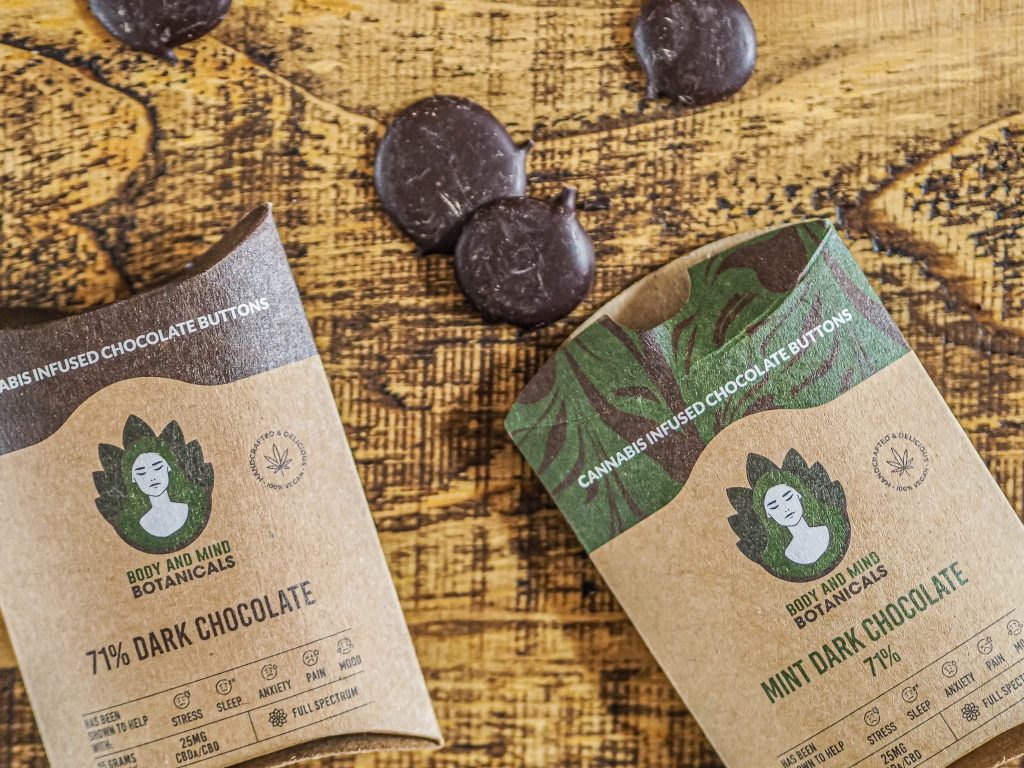 Vegan Cannabis Infused Chocolate Buttons
£9.99 bundle of 3 (or £3.99 each)
These handcrafted Chocolate buttons infused are with Organic Cold Pressed Cannabis Oil. They have launched in three delicious flavours and are £9.99 for a bundle of 3 or £3.99 each. The buttons are available in 71% Dark Chocolate, Mint Dark Chocolate and Orange Dark Chocolate. Each pack of buttons is infused with 25mg of CBDa to deliver the inherent wellness benefits of legal cannabis.
As you may have predicted, the orange chocolate buttons are a firm favourite, closely followed by the 71% dark chocolate. Their chocolate is really delicious, and I genuinely wouldn't know that they are CBD infused to taste. You can tell that the ingredients are really high quality, and the packaging looks really premium too. I've only tried these in small quantities but I'm definitely going to continue to see if I notice any benefits. If I can pass off eating chocolate everyday as beneficial for my health then I'm 100% on board!
Body and Mind Botanicals are also launching a CBD-Infused Chocolate Advent Calendar, is a UK First! I love trying unusual advent calendars so this is going straight on my list! If you're looking for gifting inspo too, the Christmas range also includes hampers and unique stocking fillers.
You can visit the website here for more information and to shop.
LL x