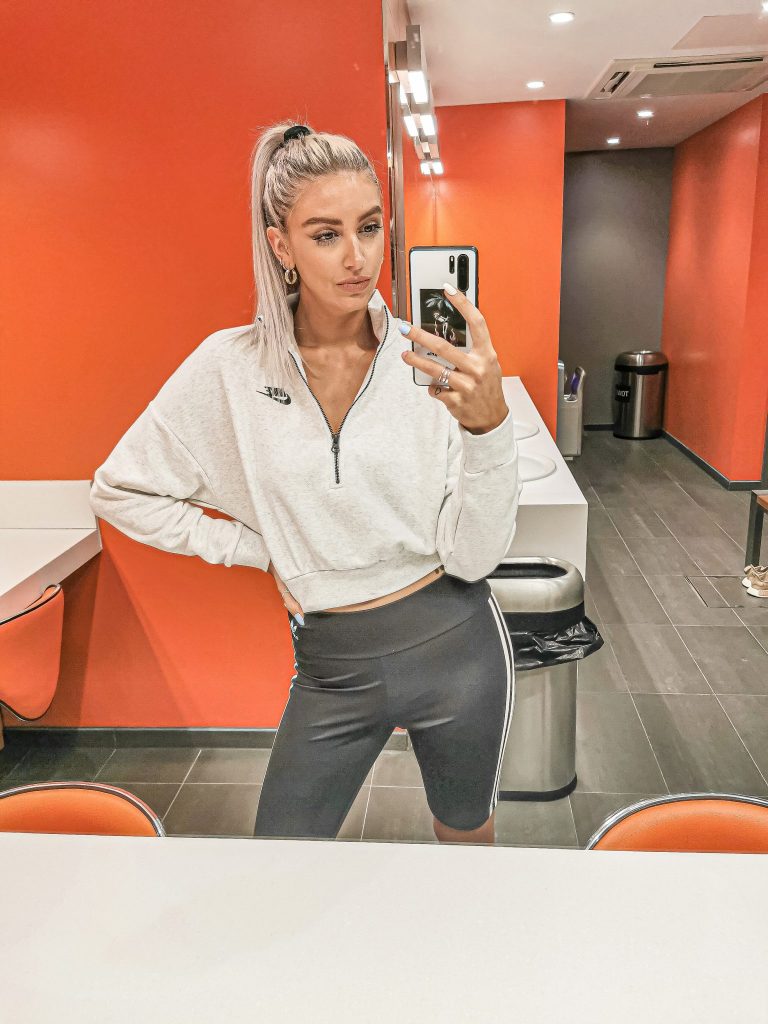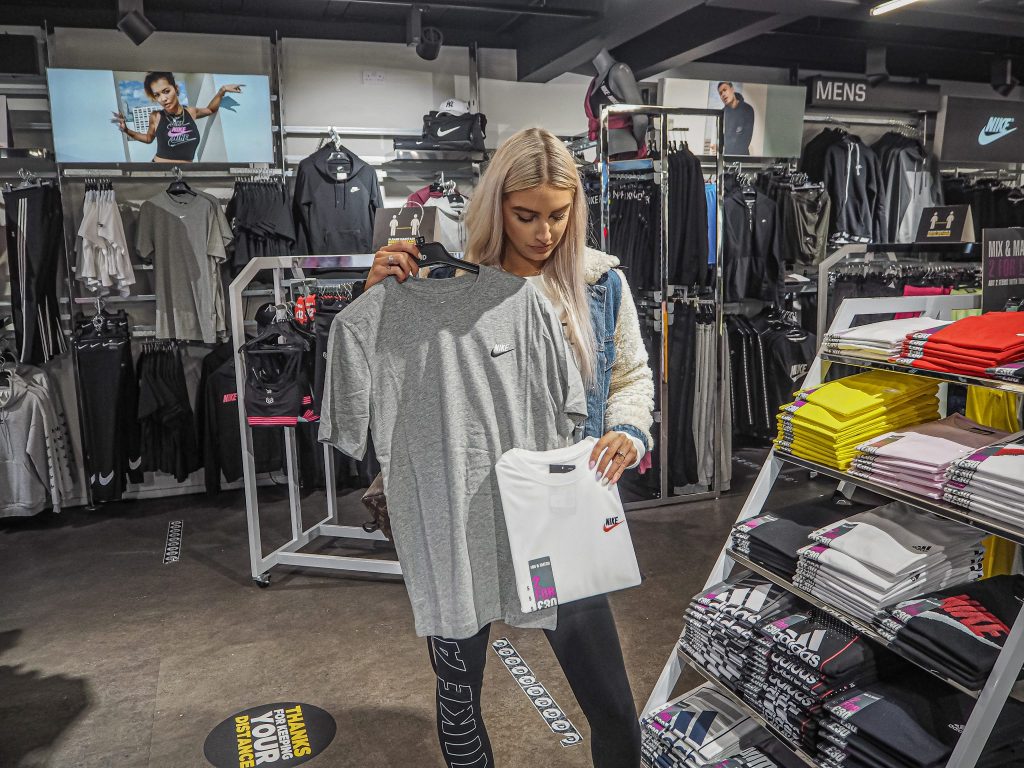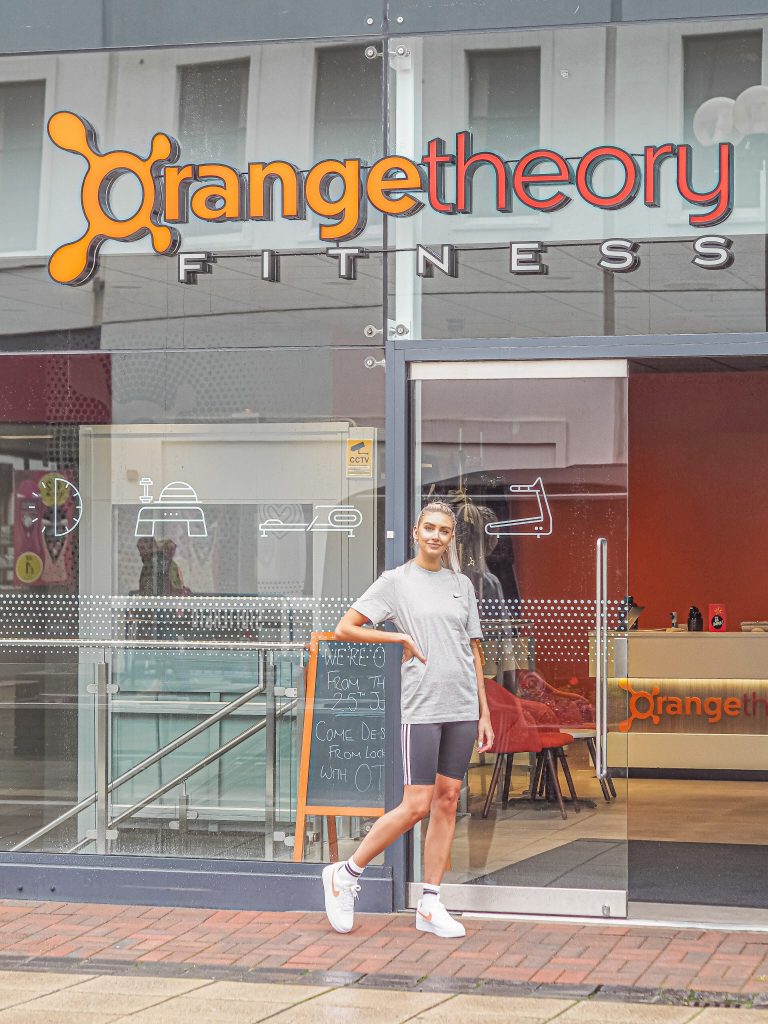 Stamford Quarter
A couple of weeks ago I headed to the Stamford Quarter for an afternoon of shopping. I also got sneak peek of one of the gyms there, ahead of them opening last weekend. I have to admit that living in the city centre has made me pretty lazy in terms of going anywhere else for shopping (or anything else for that matter). It was so nice to go somewhere different for the afternoon and explore the Stamford Quarter.
Stamford Quarter is the main shopping district in Altrincham. Its basically a shopping street that has mix of popular high street retailers like Next, JD Sports and H&M, as well as independents like Gift+Home, Altrincham Runner, Stutter and Twitch Coffee, and a few more lifestyle brands like Sostrene Grene and Flannels. It has recently been acquired by Bruntwood Works and Trafford Council who have exciting plans to reinvest in the neighbourhood. As well as the retailers there are two gyms – Pure Gym and Orange Theory.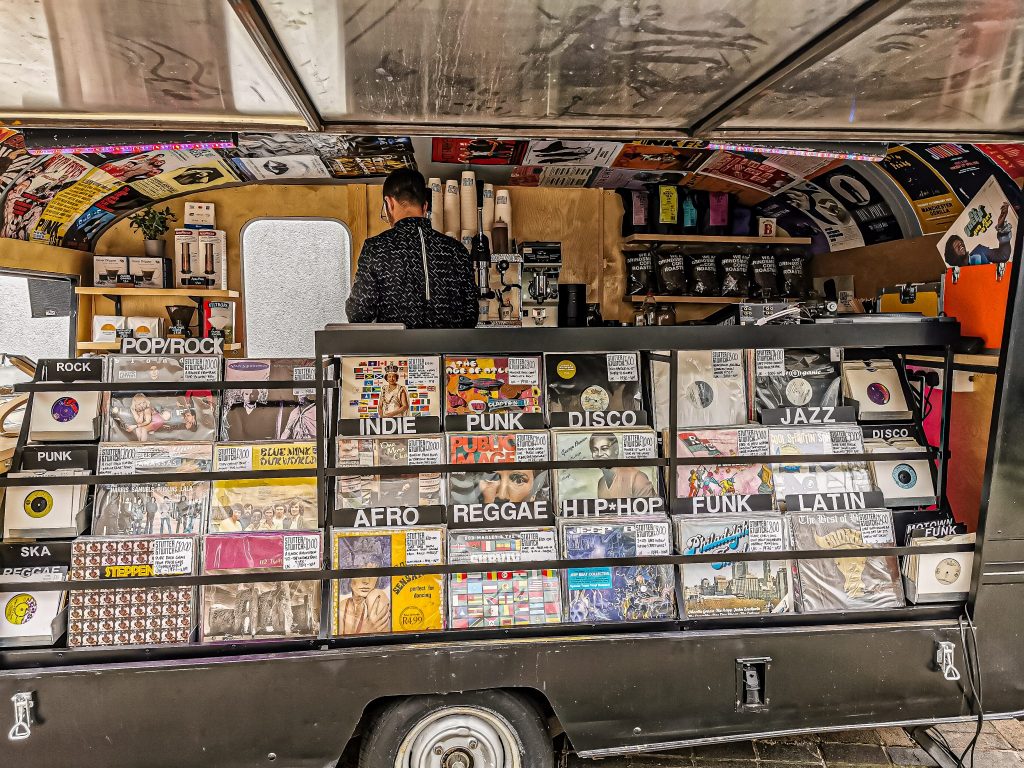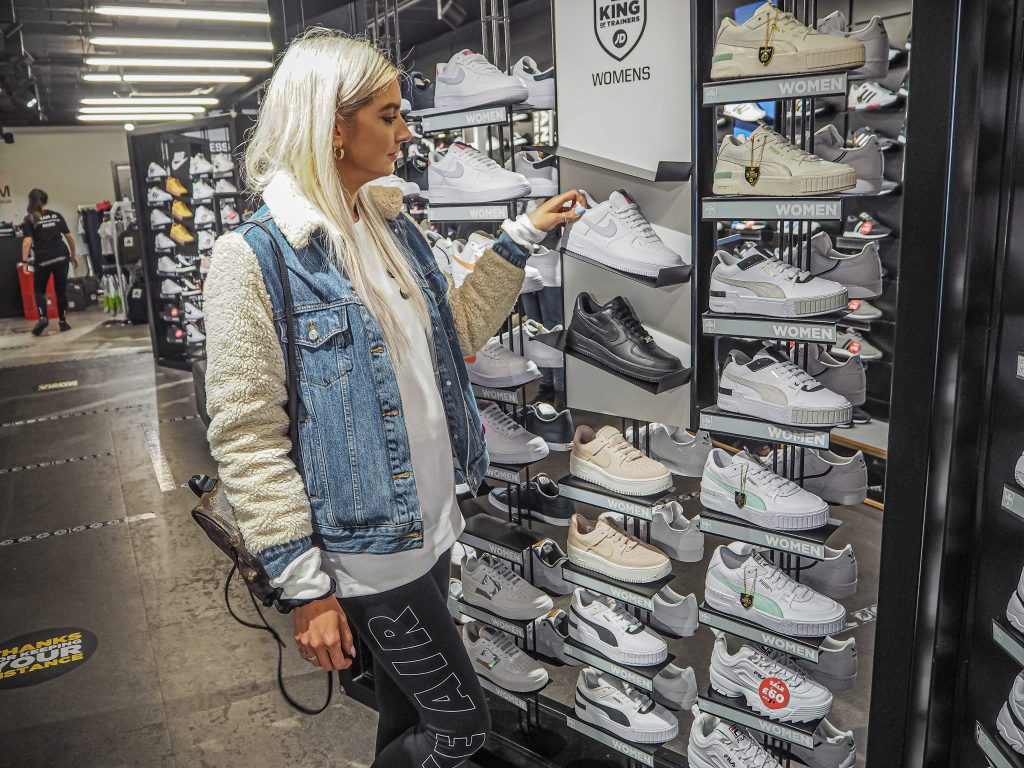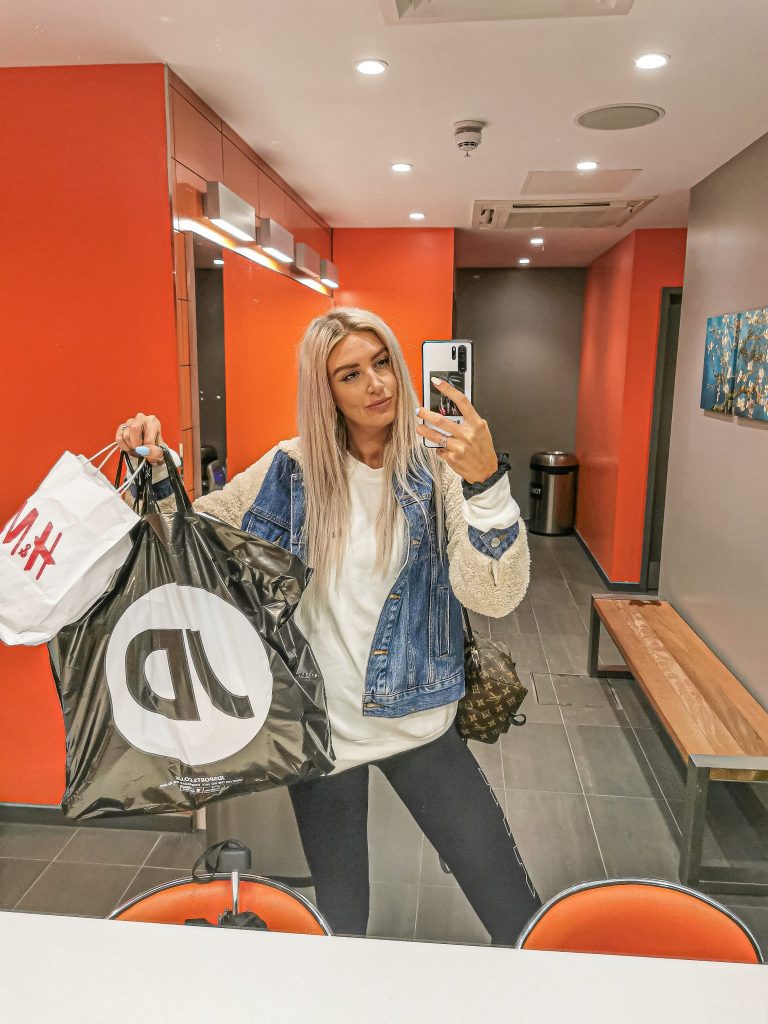 To celebrate the gyms re-opening and the new plans for Stamford Quarter, I had an afternoon of shopping for some sports-luxe outfits on the high street followed by a tour of Orange Theory. Obviously not before a coffee from Stutter and Twitch, which is an awesome little caravan converted into a vinyl heaven that also serves coffee – such a cool idea. I had a wander in most of the stores which all have a great selection (sometimes I find smaller high street stores to have less options but they actually seemed to have more options than some city centre stores)! I got some pieces from JD Sports, H&M and Altrincham Runner to put together a couple of sporty-inspired outfits.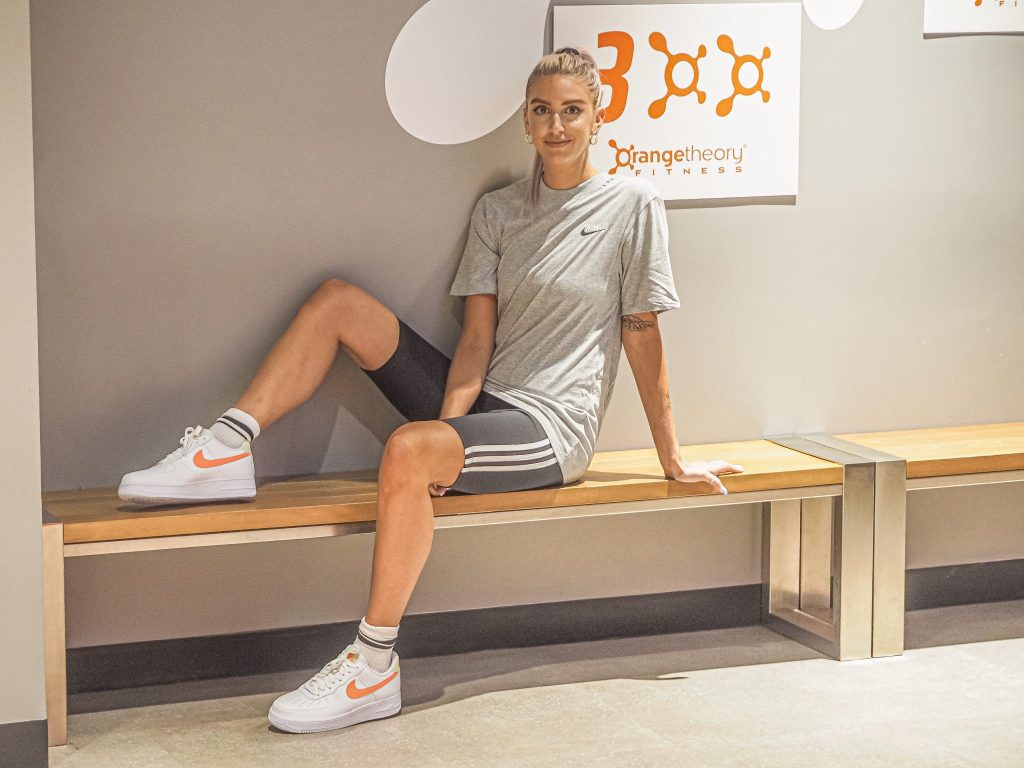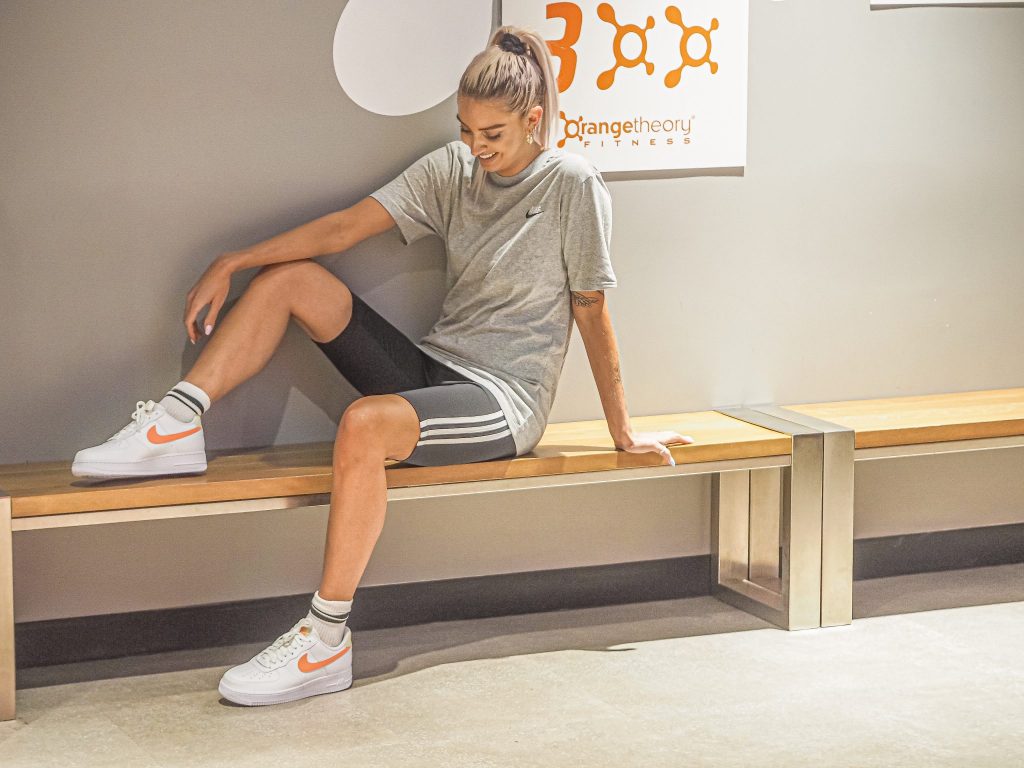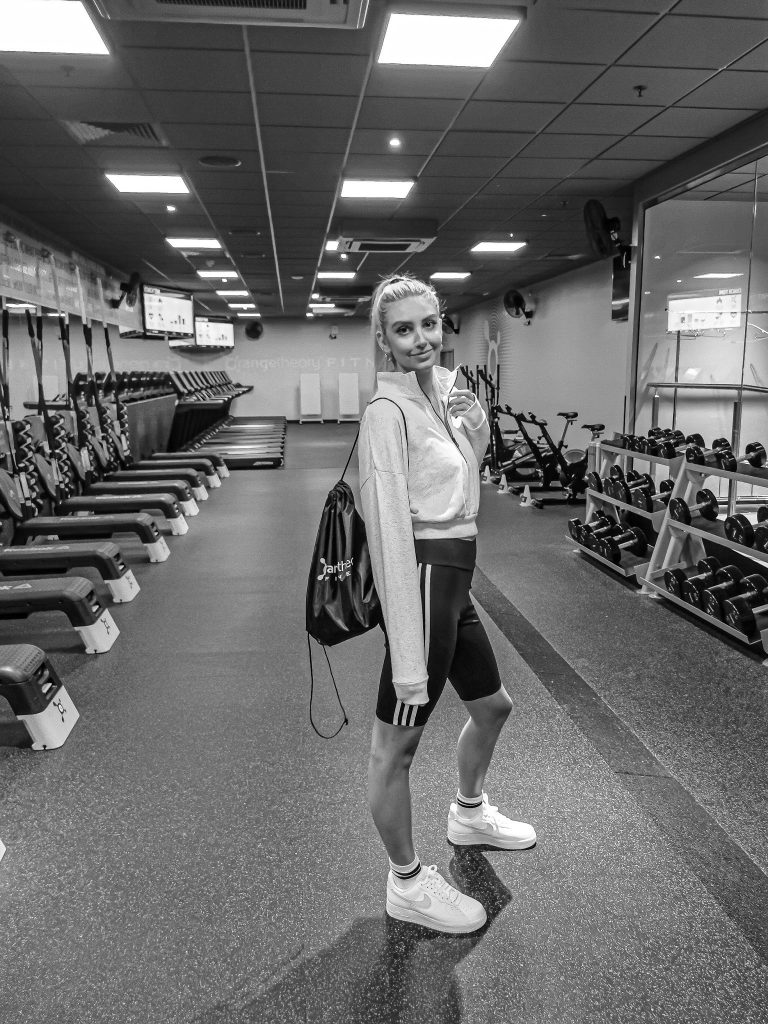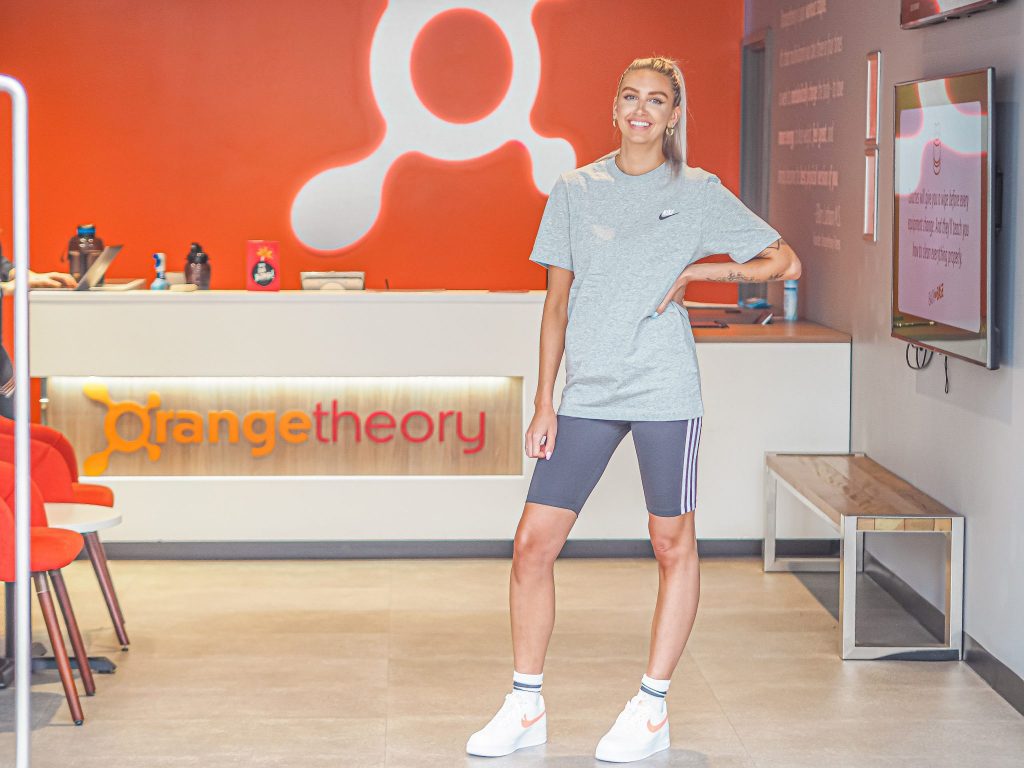 Outfit 1
My first outfit is something I'd wear to the gym, but also as a comfy, casual look that I'd out on just for nipping out too. These T-shirts were in the mens section which is where I seem to be buying all my tees at the moment as I'm really into the oversized look. Big baggy tees look great with something more fitted on the bottom, so I chose some cute cycling shorts to go with it, and some classic Air Force 1s to complete the look. I also picked up a cute cropped sweater to throw on over the top.
T-shirt £18
Nike Air Force 1 – £85
Adidas Cycling Shorts – £25
Nike Cropped Sweatshirt – £40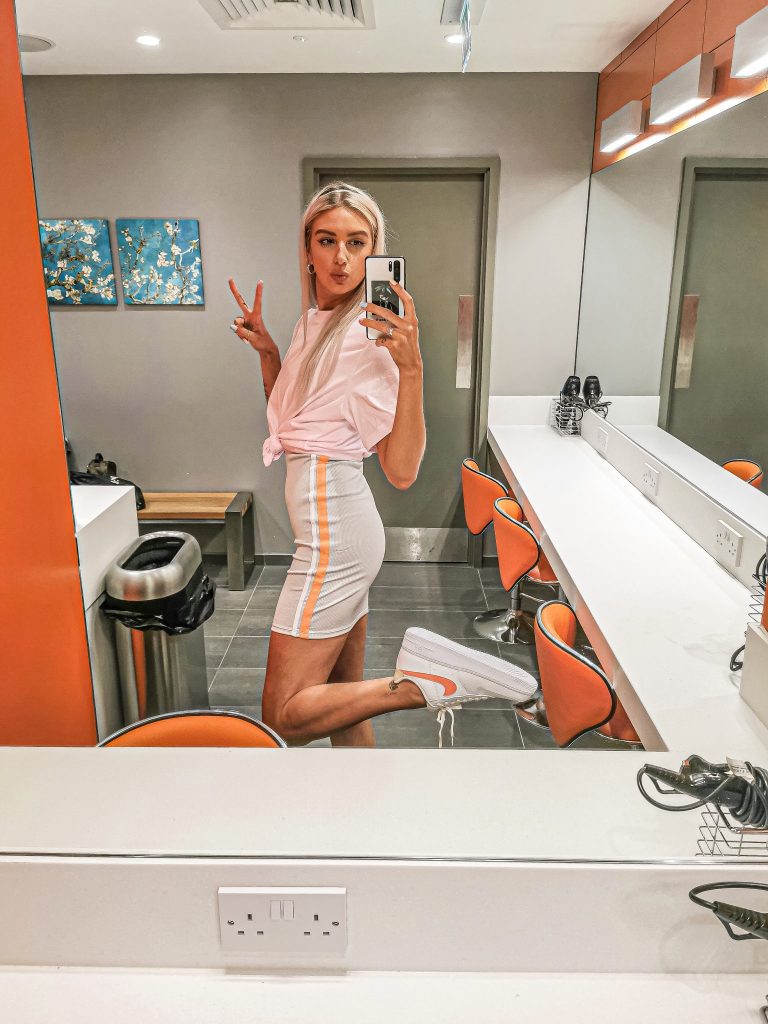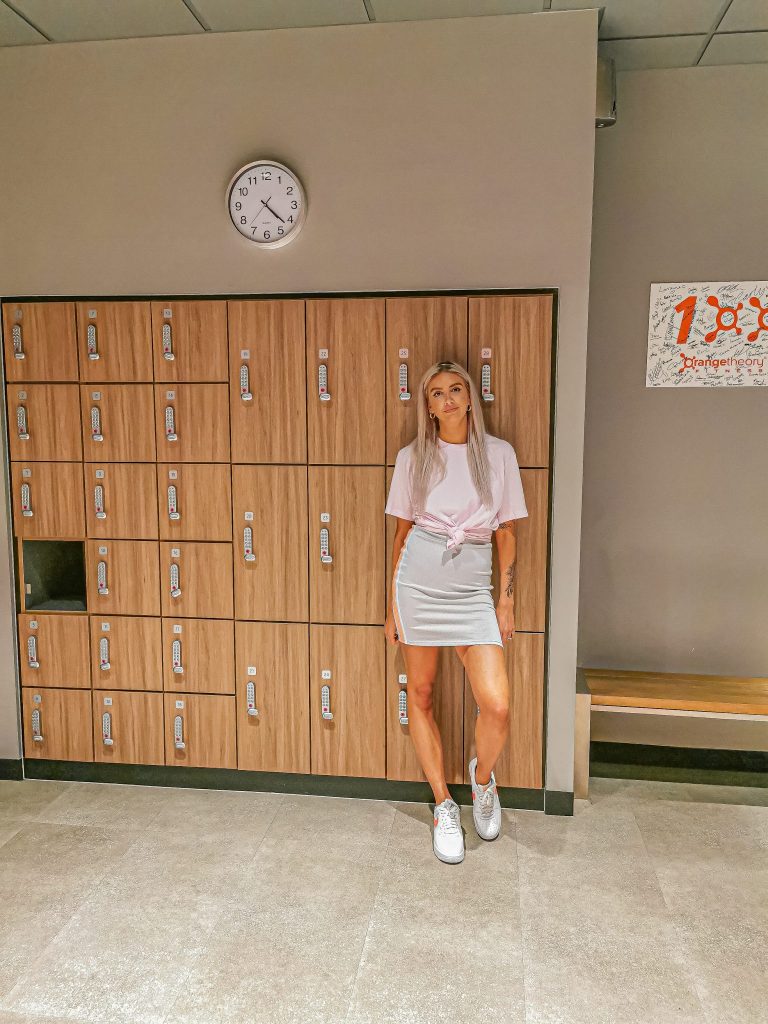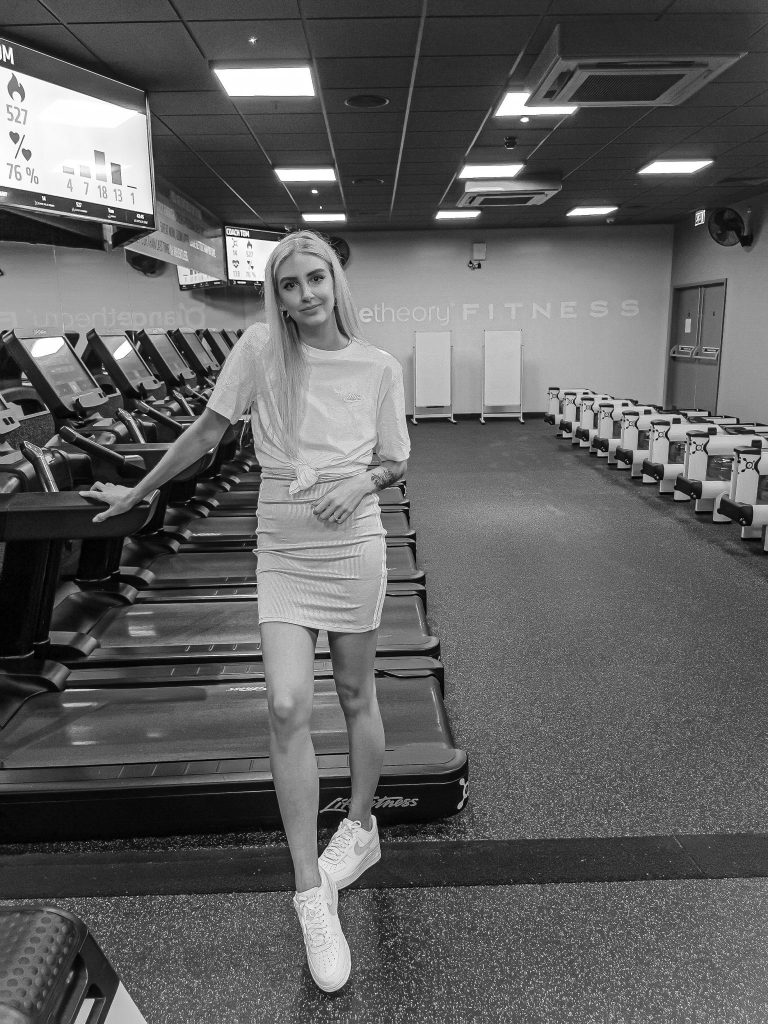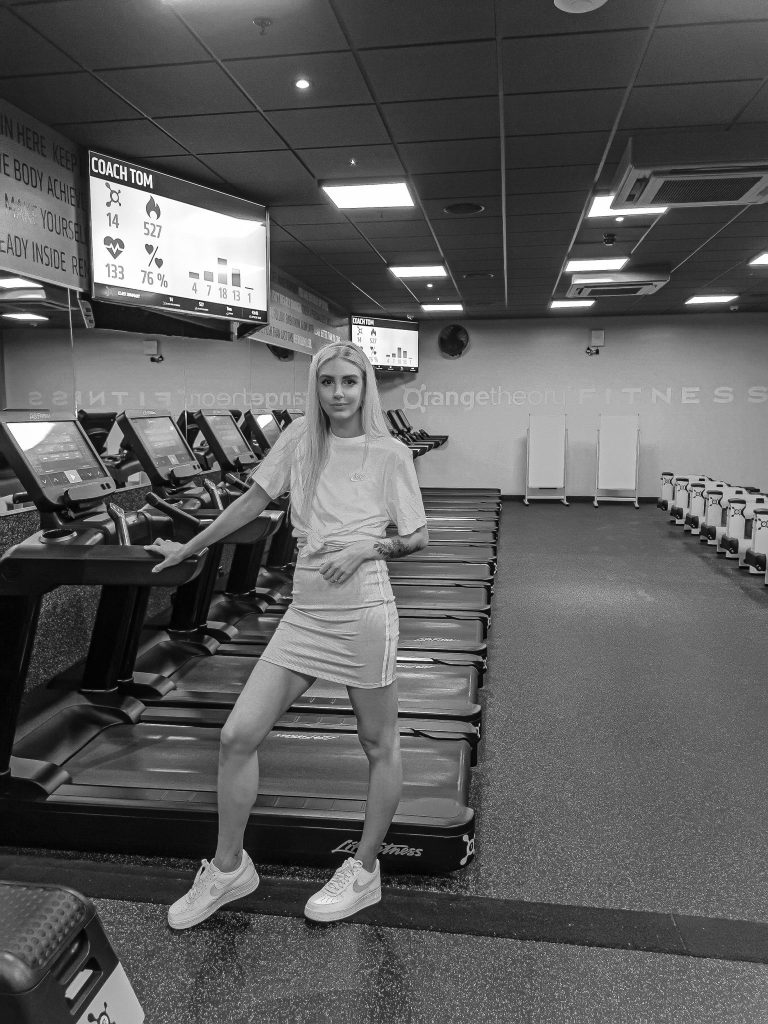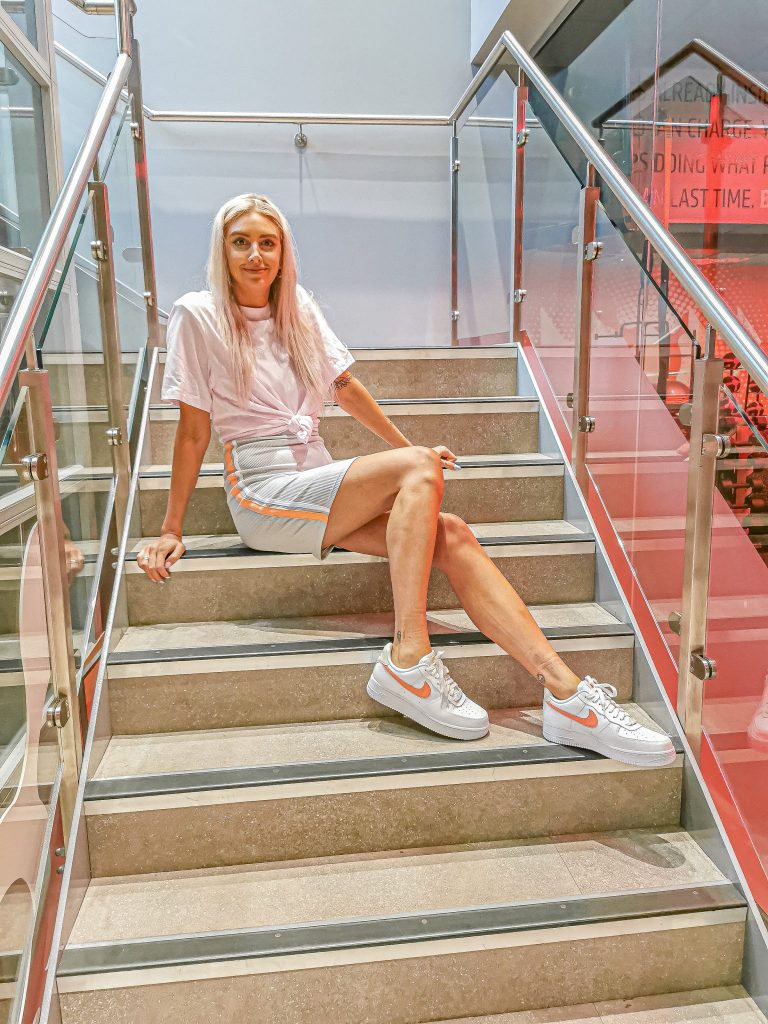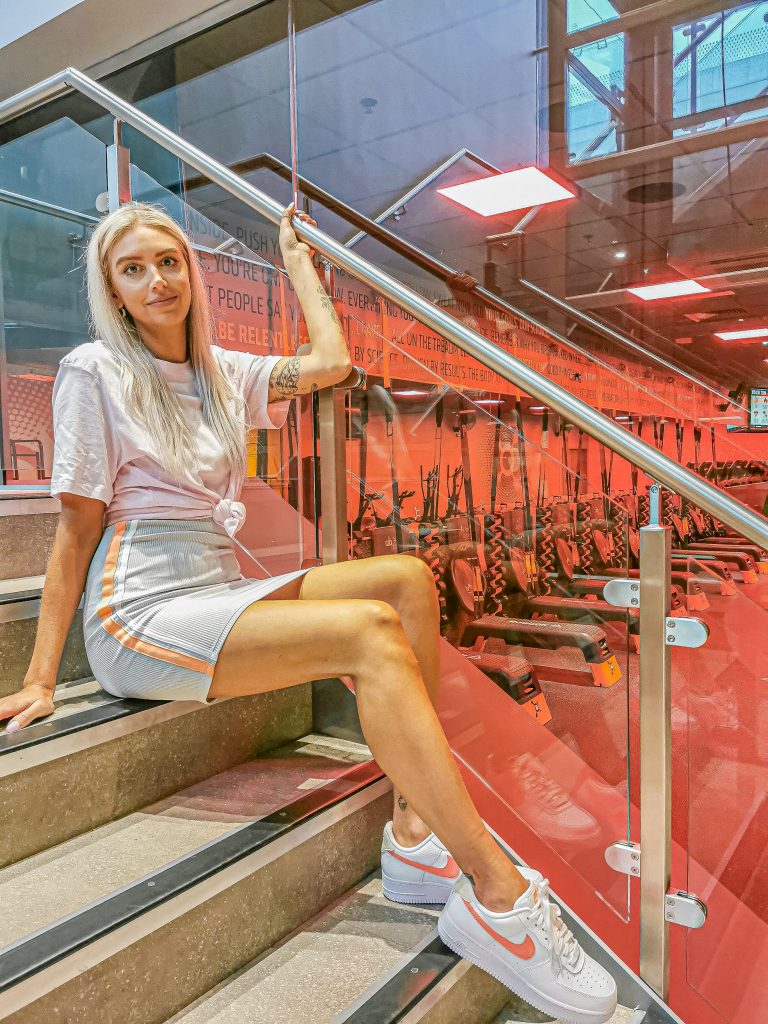 Outfit 2
For my second look I wanted to go for something more sports-luxe; a sporty inspired style but not necessarily gym-wear. I chose this mini dress with a racer neck and stripes from H&M, and layered it with another oversized tee. I accessorised with a cute Nike headband from Altrincham Runner, and the Air Force 1s again which coordinated with the dress perfectly.
Nike Air Force 1 – £85
Grey Dress – £9.99
Nike T-shirt £18
I had such a fab day shopping on the high street, which was a bit of a novelty after lockdown. It was really fun to put together full outfits too as I usually just by the odd piece to fit into my current wardrobe. The gym was amazing too. It's basically as close as you can get to having a full time PT without re-mortgaging your house. The sessions are all small group classes in a mix of styles to get the maximum benefit from training. It was SO nice to be inside a gym again as I missed it so much in lockdown.
Stamford Quarter is a lovely day out and has something for everyone too. If you're thinking of trying somewhere new for an afternoon out of lockdown then I'd definitely hop on the tram and head over there, and grab some dinner and drinks while you're there too.
LL x
*These items were all gifted. As ever, all opinions are my own.