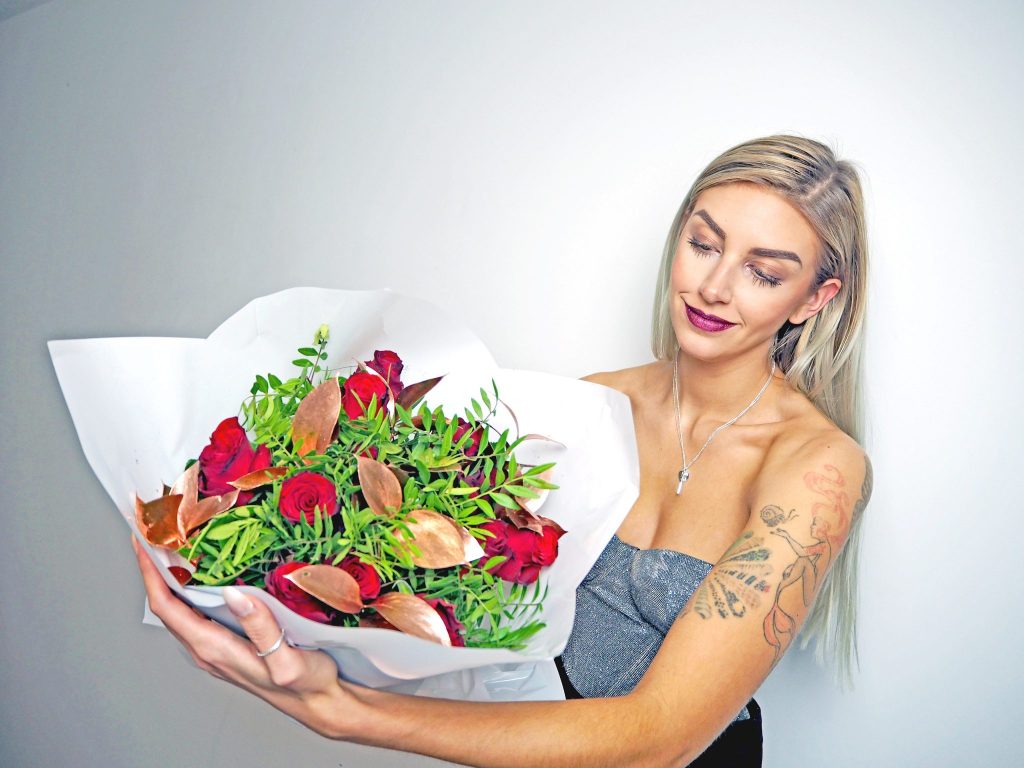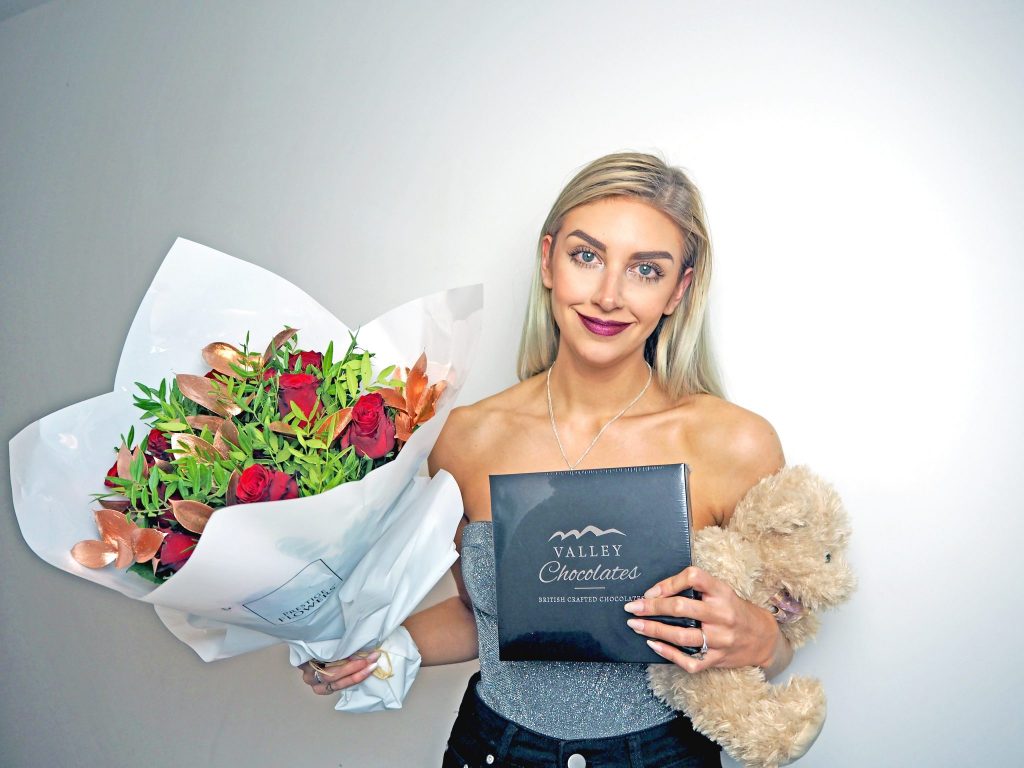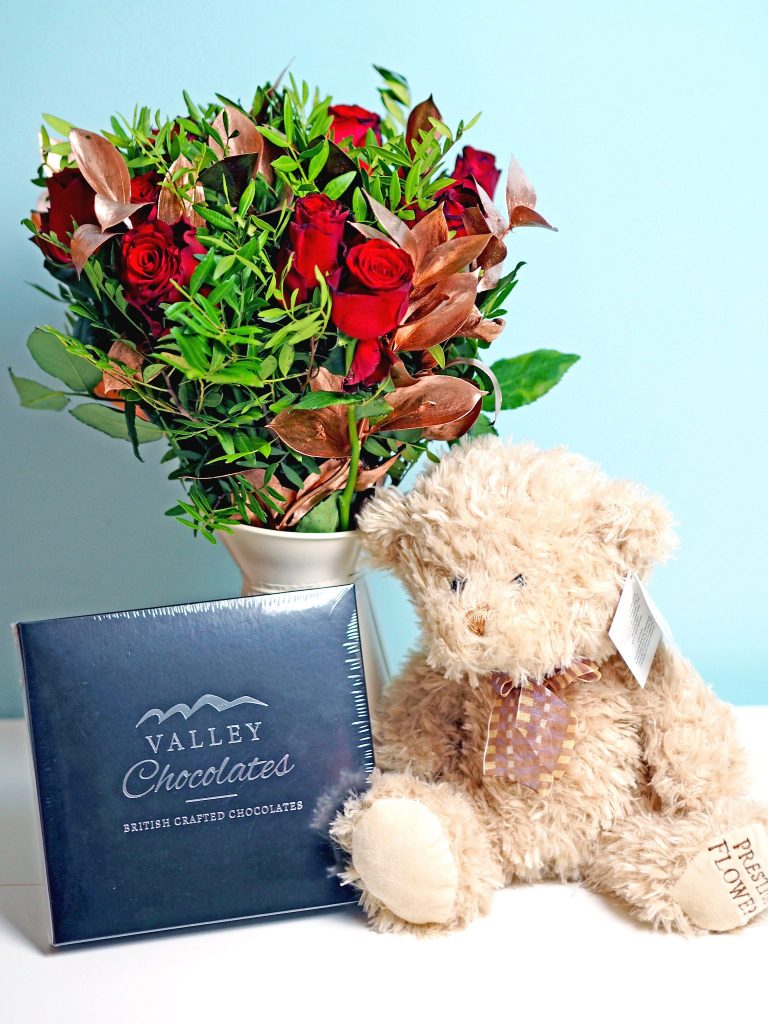 Valentine's Day
I know, I know.. it feels like Christmas and New Year have literally only just passed and it's time to start thinking about the next holiday.
After splurging on gifts at Christmas it can be hard to know what to get for your loved one or other half, so soon after you exchanged gifts. My anniversary is actually on Valentine's Day, so we like to celebrate (in quite an unconventional way) with a burrito dinner and drinks at our favourite local Mexican restaurant. It was where we went on our first date so a tradition we like to keep going each year; plus there aren't too many people queuing for a messy burrito date so we always get a seat!
Despite the unusual dinner choice, I am a sucker for a traditional Valentine's Day gift. This year my Valentine's came early when Prestige Flowers sent me this beautiful Valentine's bundle.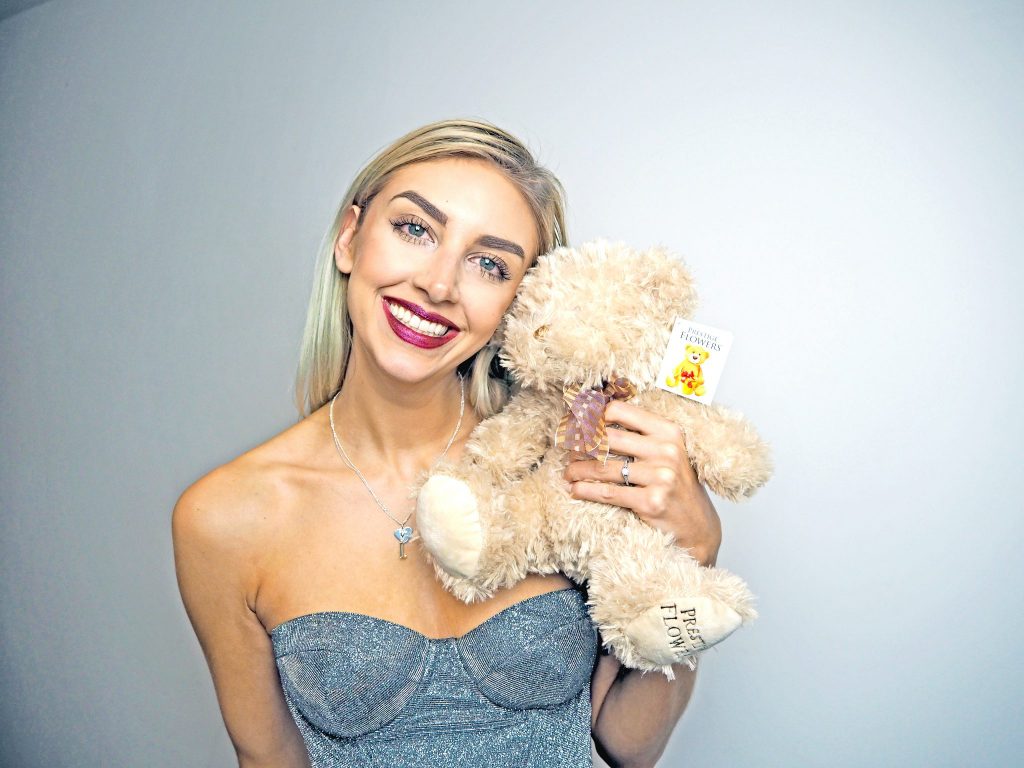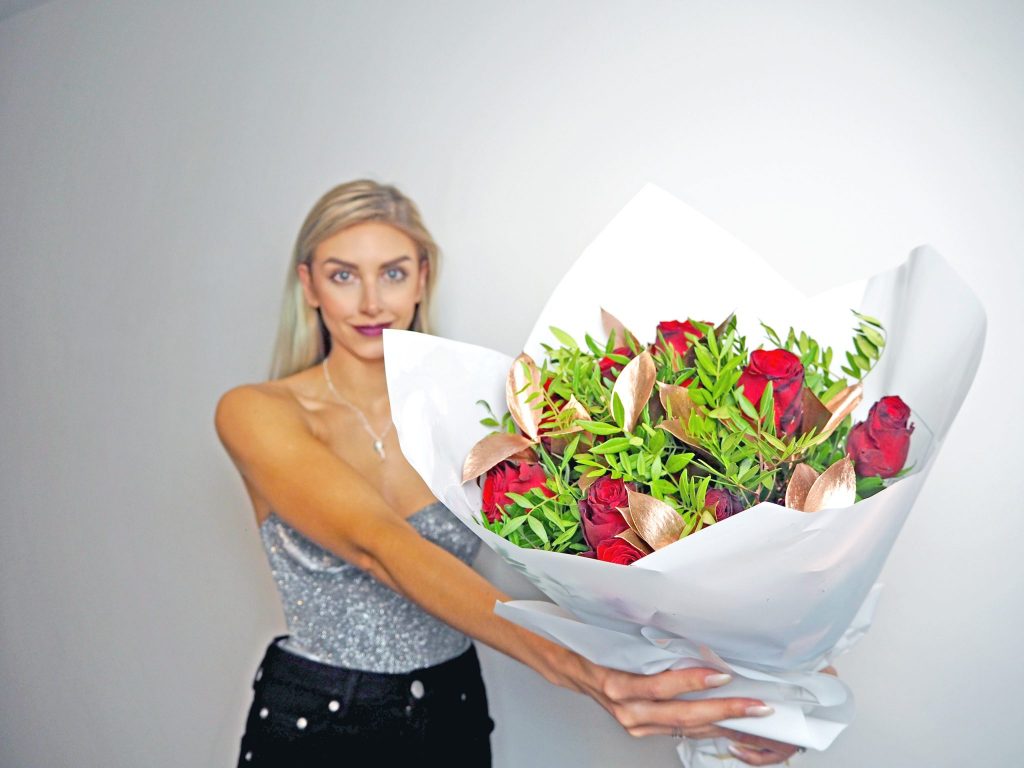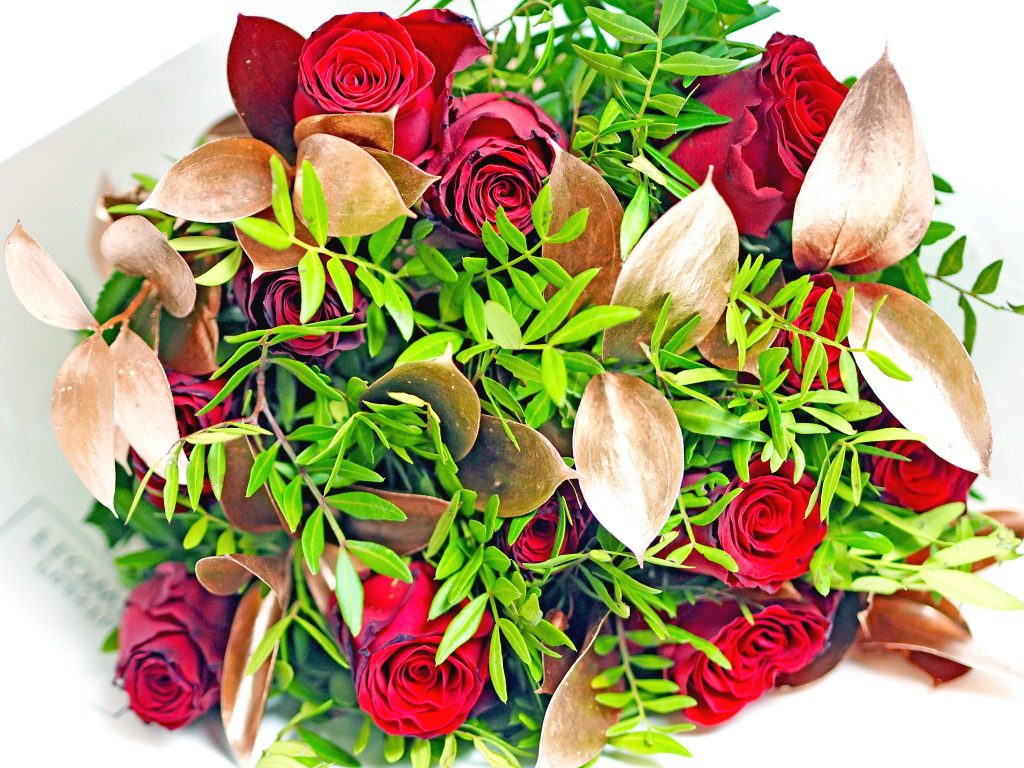 Luxury Bouquets
I actually let out a little squeal when my package arrived. I'd been expecting a bouquet of roses, but much to my surprise I received this beautiful arrangement, as well as a super cute teddy and gorgeous box of chocolates. I even surprised myself with how excited I was when I found the other gifts in the box; I must be a romantic!
The roses are truly beautiful and were packaged perfectly so no damage was made when they were transported. Some of the roses were slightly closed so they have plenty of life in them after you receive them, and they began to slowly open after I popped them in a vase with food and water. They were also arranged so well that I didn't even have to rearrange or cut them down to fit in my vase, which I find I usually have to do when I receive flowers.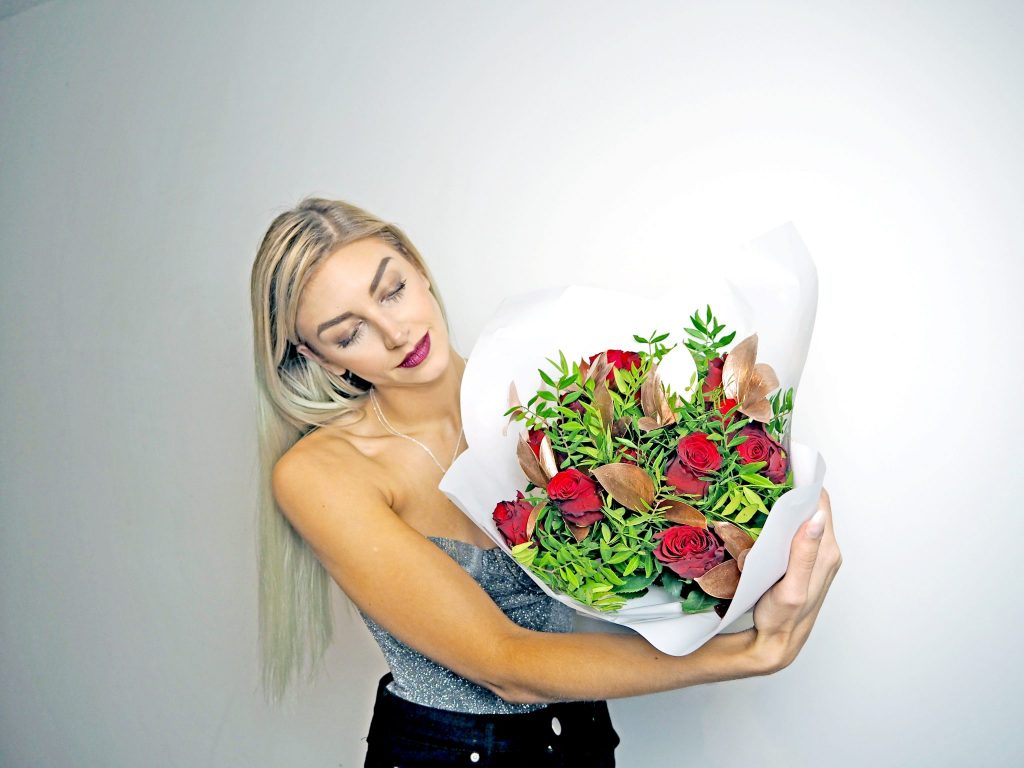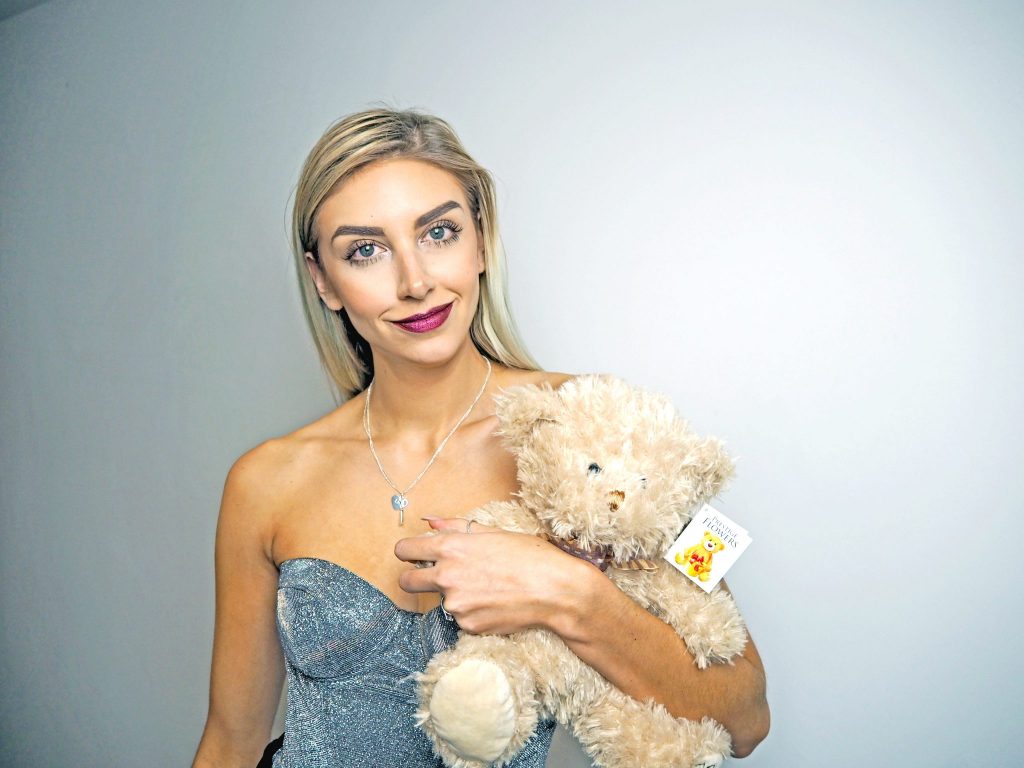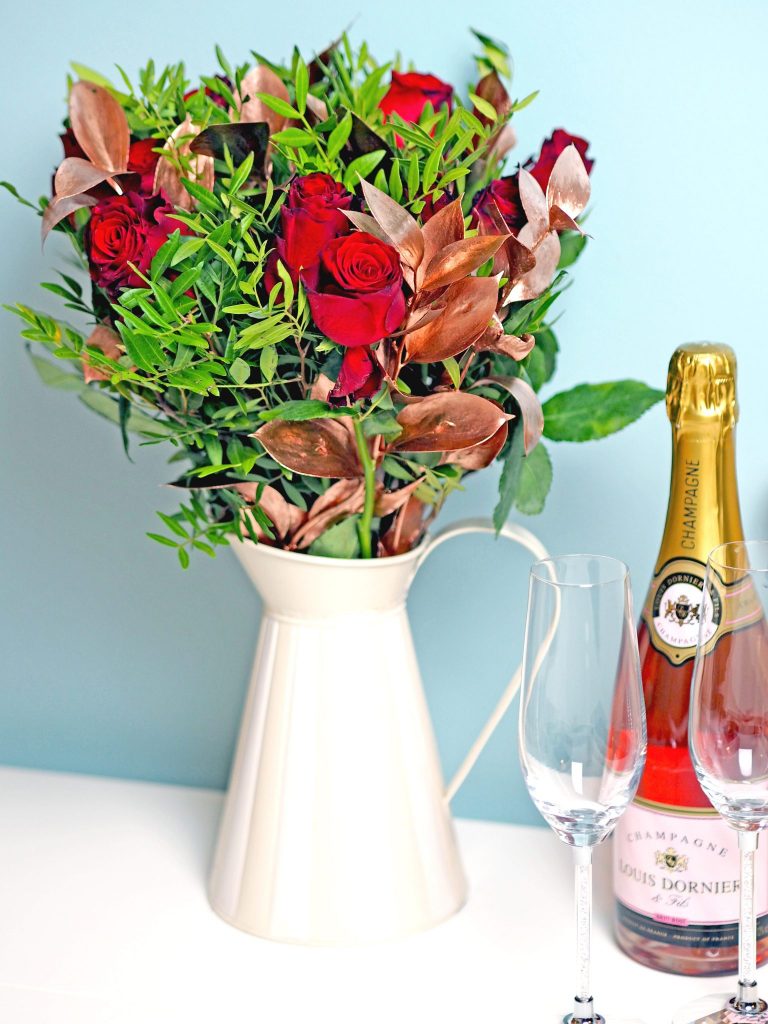 Bundles & Extras
The teddy was just a super cute addition, and is so soft and cuddly. Some Valentine's teddy's can be quite cheap and tacky, but the quality of this one is just as I would expect from a bear bought from a toy store, and it had a cute message in the tag for an extra special touch.
Of course I can't not mention the chocolates; I'm practically made of chocolate after having Christmas, my birthday and then Valentines Day coming up – all in the space of a month and a half. None the less, they were delicious. I expected a box of standard chocolates but the flavours were amazing! There were 12 different chocolates, my favourites including Latte Square, Sweet Orange Truffle and Lime and Cornish Sea Salt Square (yep, they've all already gone).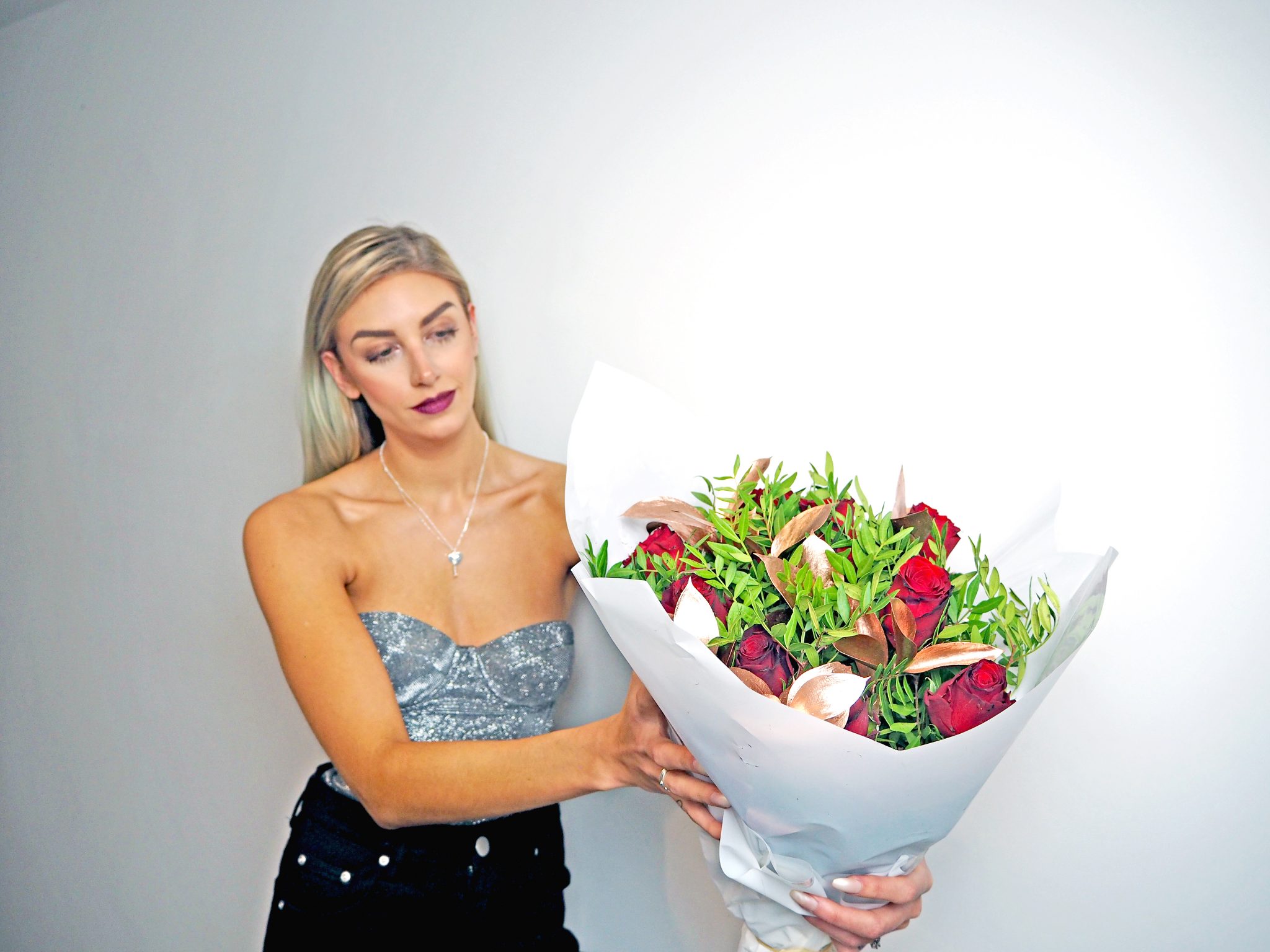 If you're looking for a classically romantic gift this Valentine's Day, Prestige Flowers have an amazing range of high quality bouquets available. I also love that you can add extras to any bouquet, depending on your budget. They offer everything from vases for the flowers, to cakes, balloons, champers and even gin and tonic!
Everyone I know loves receiving flowers – they are such a lovely gesture to make someone feel special, and really brighten up your day.
You can find Prestige's Valentine's range here.
Prestige Flowers offer same day and next day delivery options, as well as a 100% satisfaction guarantee.
LL x
*Thank you to Prestige Flowers for the beautiful gift. As ever, all opinions are my own.