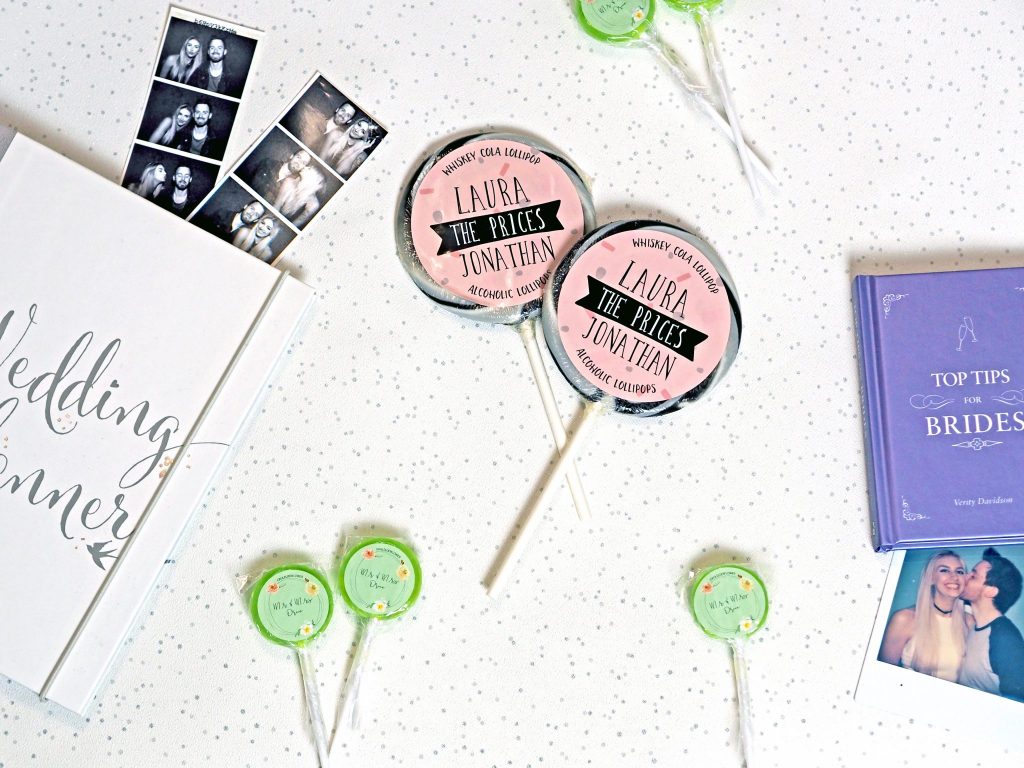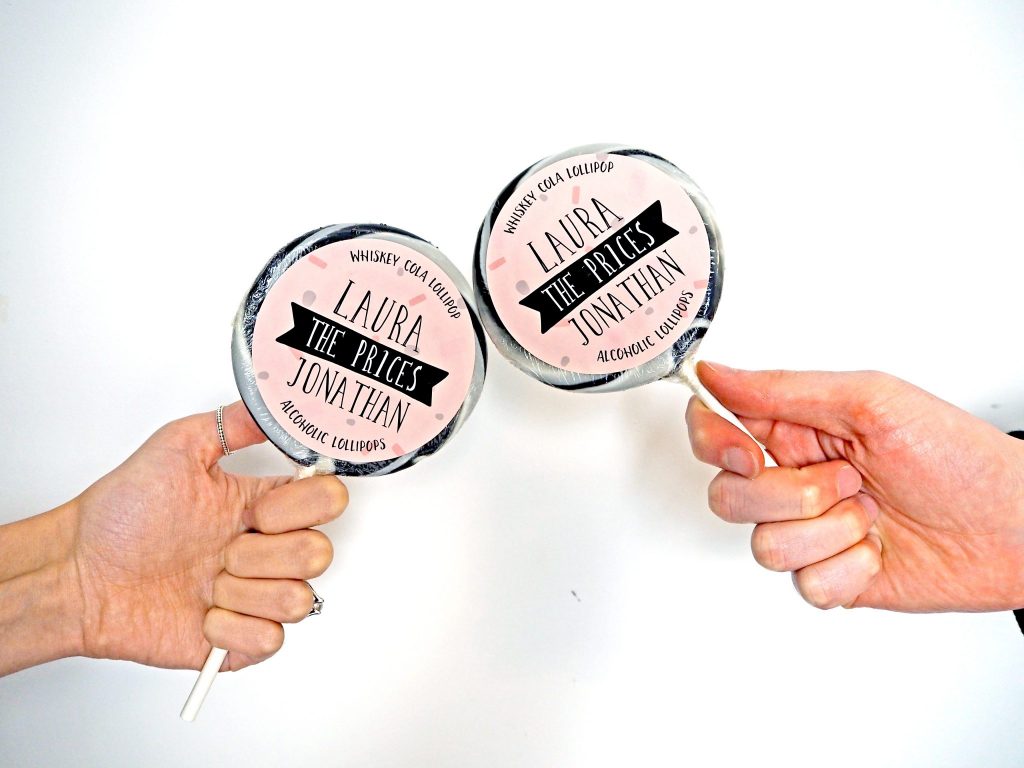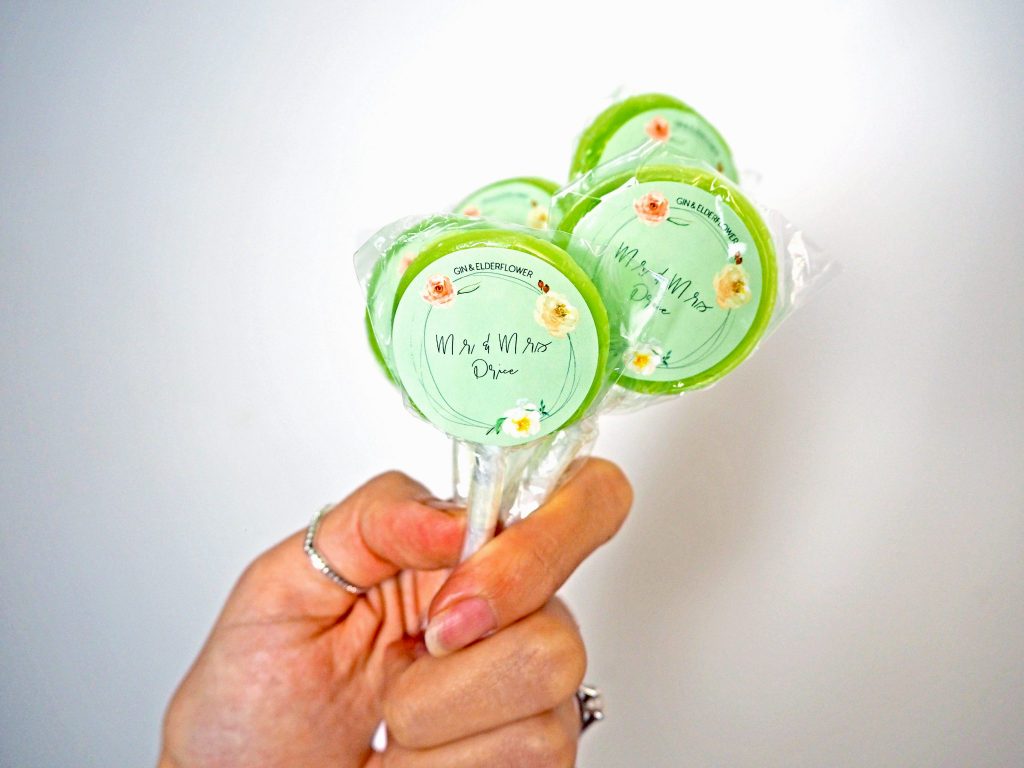 Sweets AND alcohol?! I know right.. a match made in heaven! These super cute lollies are from Holly's Lollies – an amazing little UK based company that creates a mouth-watering range of sweets and confectionary, including these unique alcoholic lollies.
There are so many sweets and lollies to choose from, and as you know I am a sucker for anything personalised, so these make for an amazing gift idea (perfect for Christmas!), but I absolutely adore the idea of having these as wedding favours too. As I have been engaged for almost a year now and people keep pestering me to start planning, I figured looking at the fun parts first would be the best way to start!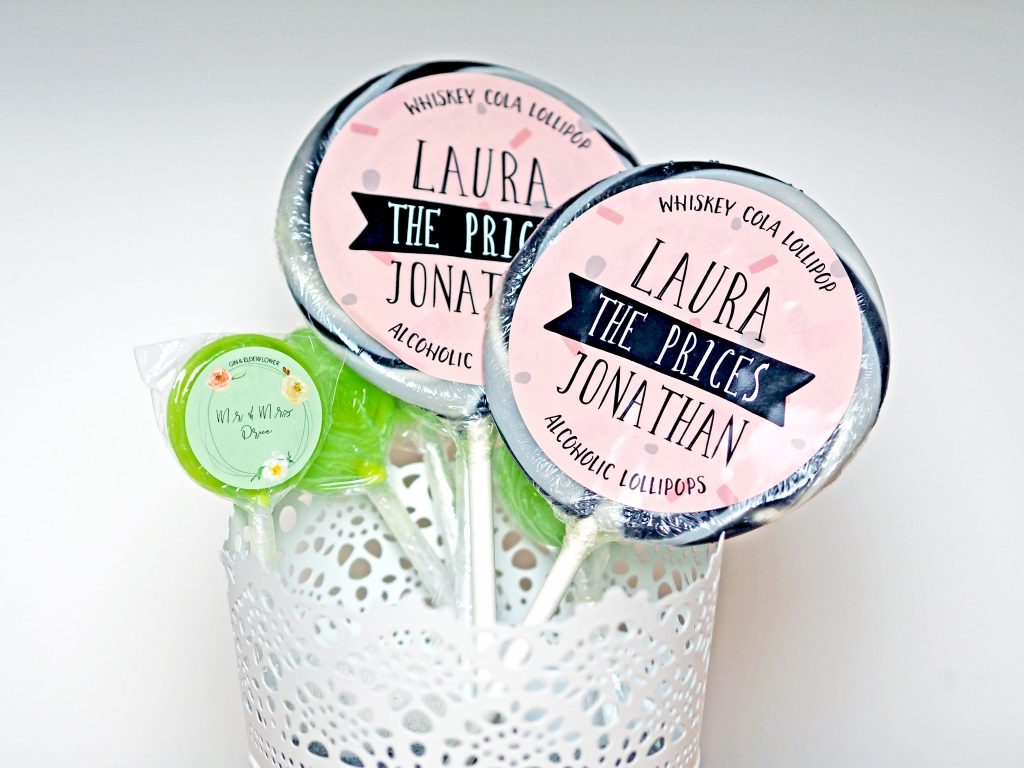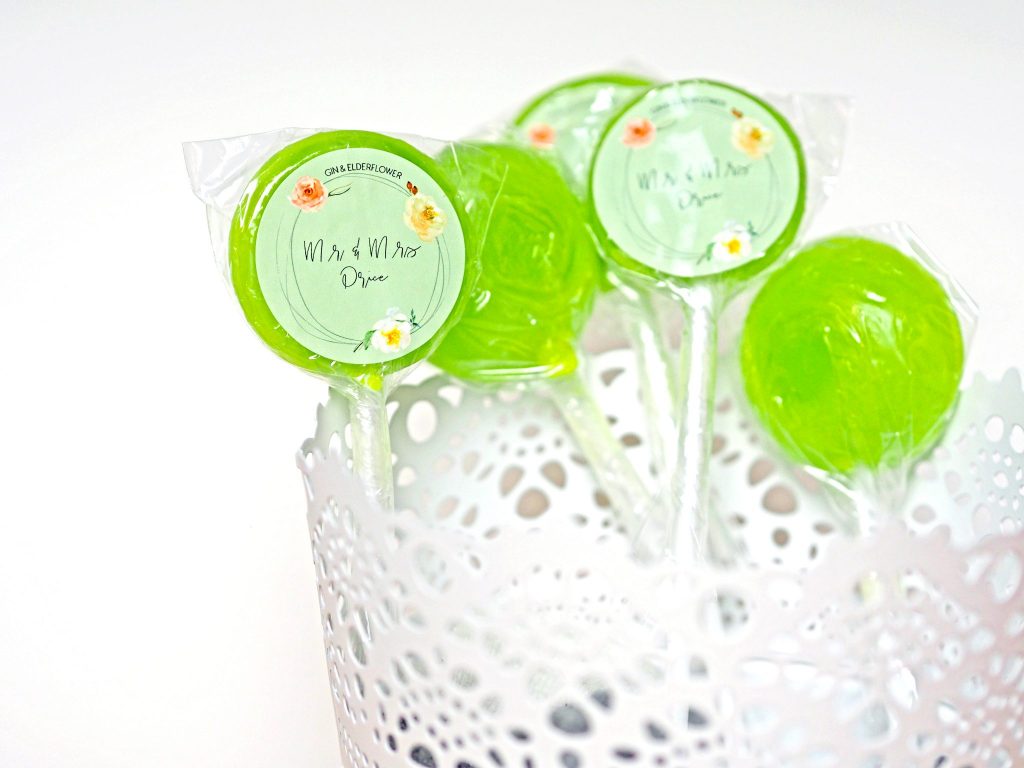 I love little details and the extra touches that make everything come together, and I think these are such a great idea for a wedding; nothing too over the top, they can be personalised to suit your day, and they come in an array of amazing cocktail flavours. I also love the different sizes, and the mixture of the large and small look great together; especially with contrasting colours. You could have them in jars or vases on a sweet table for people to help themselves to after diner, or you could have them as favours on the tables for the guests to enjoy then or take home for later.
With gin being one of my tipples of choice at the moment, the gin and elderflower flavour was the one I reached straight for, and Jonny is really into his whiskey so this was an obvious choice for him. I also have my eye on some of the strawberry champagne and pina colada sweets too, and will definitely be getting some of these as Christmas gifts for friends and family.
I also want to mention that Holly's Lollies is a home grown business, and since Holly set up the brand in 2013 on a summer break from uni, her company has become insanely popular and is now stocked on Etsy, Not on the High Street and Harvey Nichols. I love finding unique brands and supporting independent businesses, so this ticks every box for me.
You can visit Holly's Lollies here for more flavours, information and to shop the range.
LL x
*These items were kindly gifted to me. As ever, all opinions are my own.