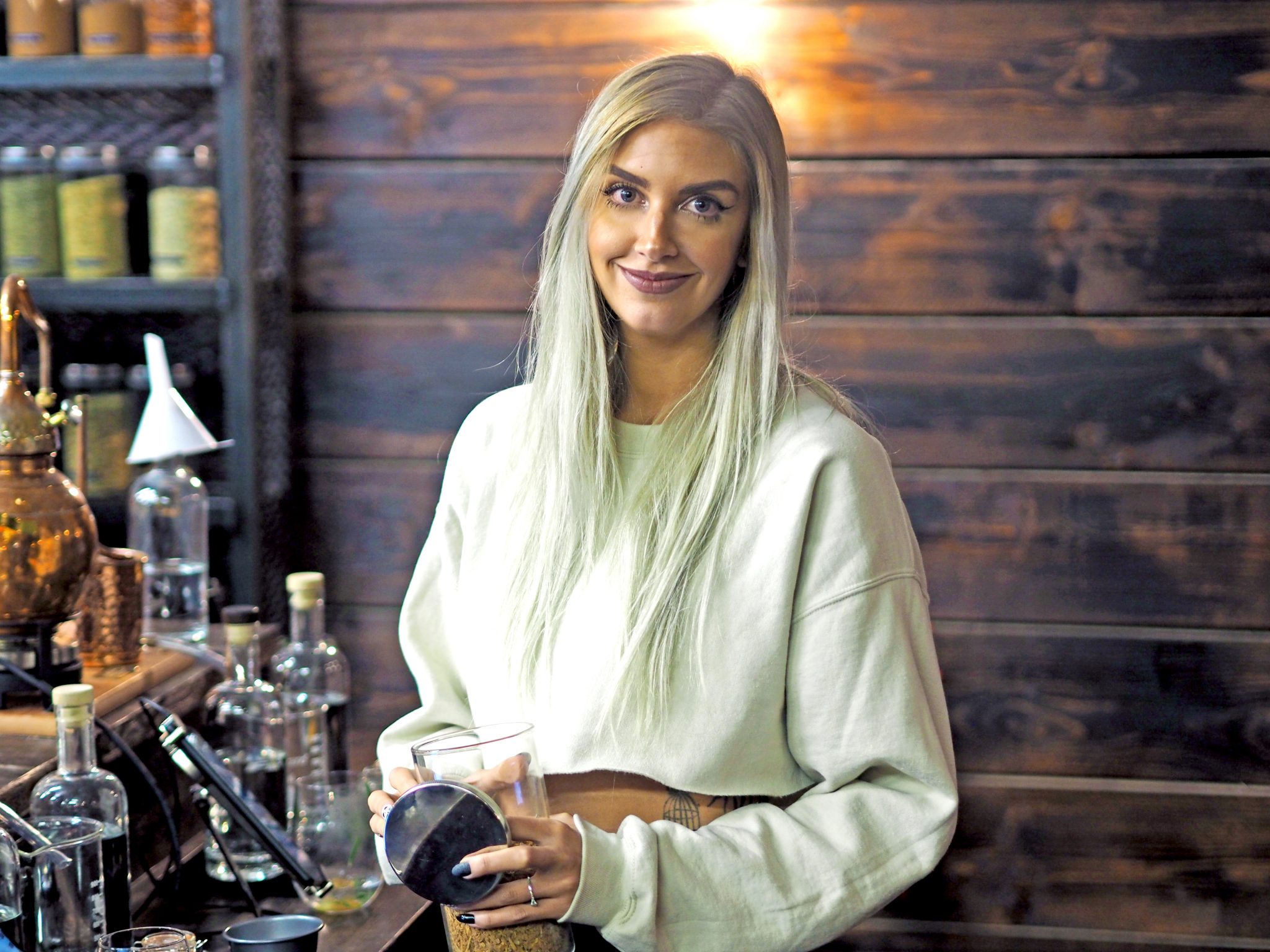 Doing the Manchester Three Rivers Gin Experience has been on my wish list for a while now, so when I was invited down to try their newly expanded and award winning experience I immediately cleared my diary. Manchester Three Rivers is located in the railway arches of the green quarter so it is super easy to get to from the centre, and they have recently expanded into another railway arch; hand-building a new Gin Experience space which has allowed for more capacity on the highly popular tours.
The reviews I have read online are all really positive, leading Three Rivers to take the title of 'Number 1 Thing to do in Manchester' on Trip Advisor. If that doesn't confirm how amazing it is then I don't know what will – I use TripAdvisor to check out everywhere before I visit and reaching such a high achievement within a year of launching speaks for itself.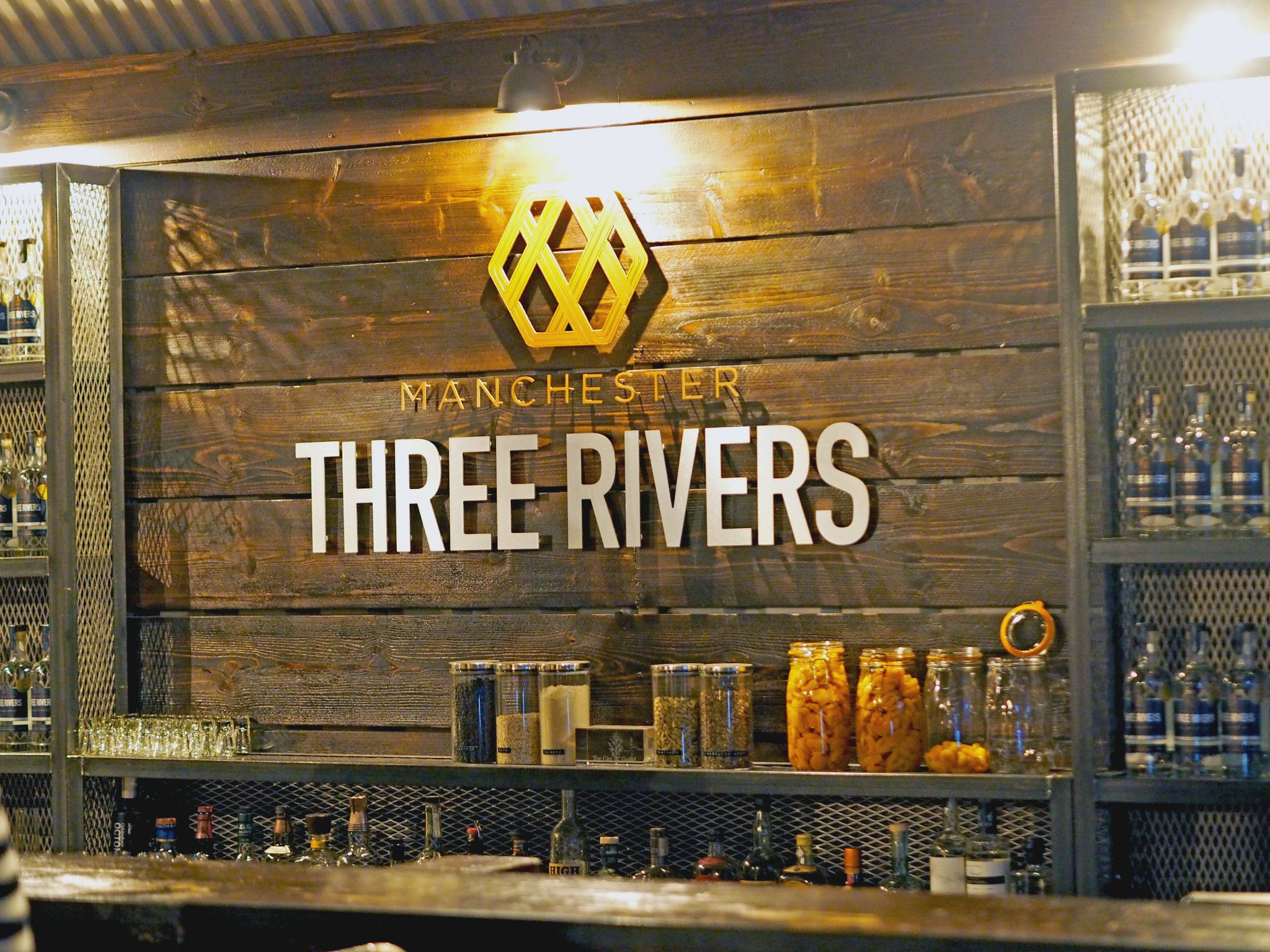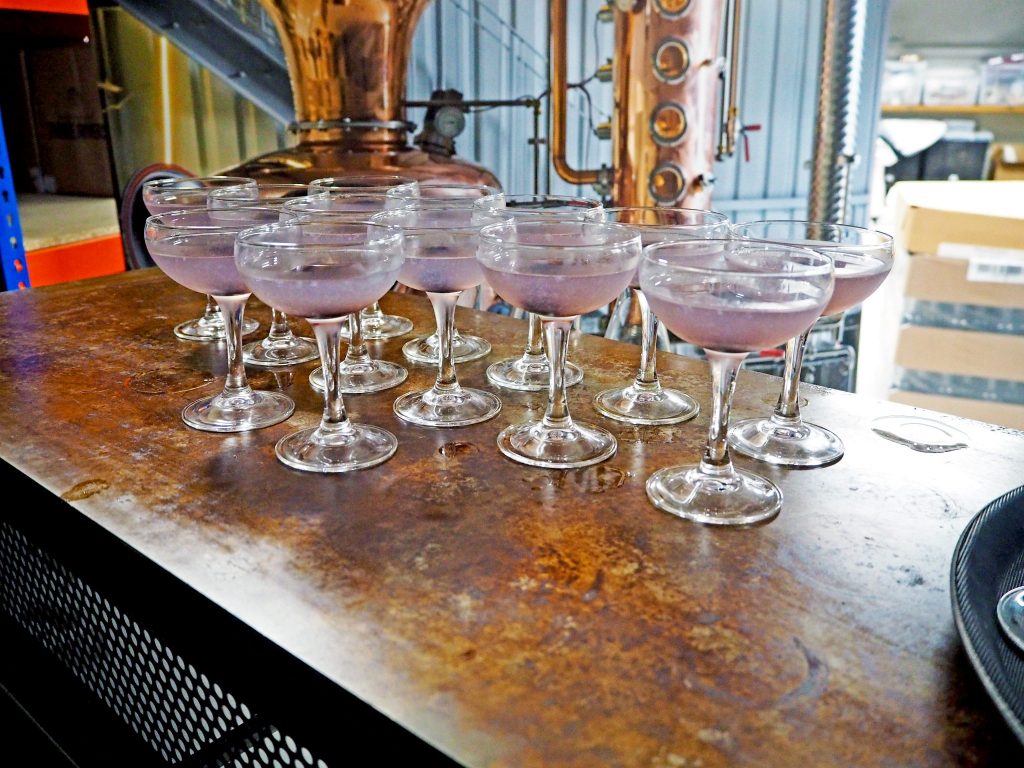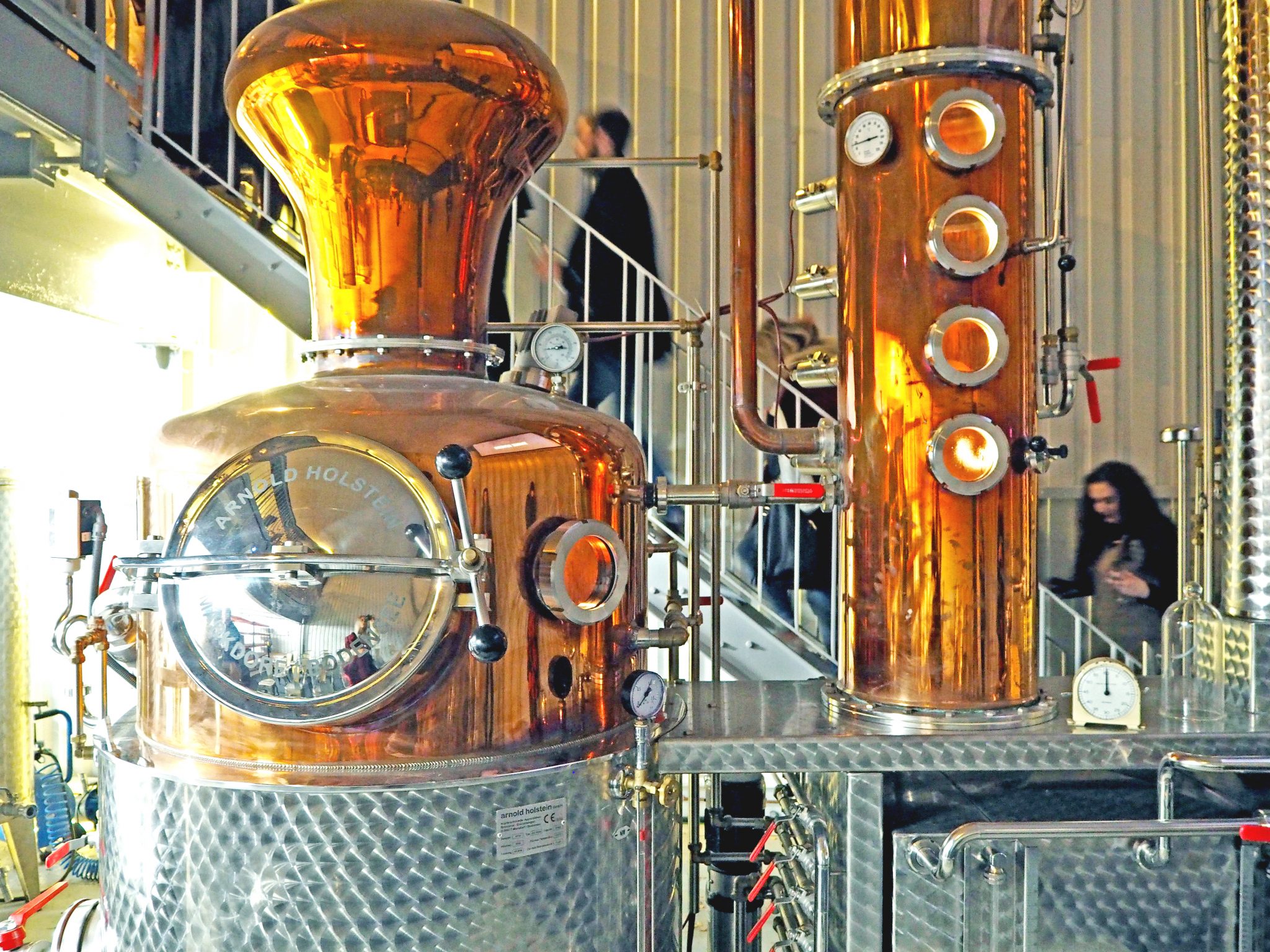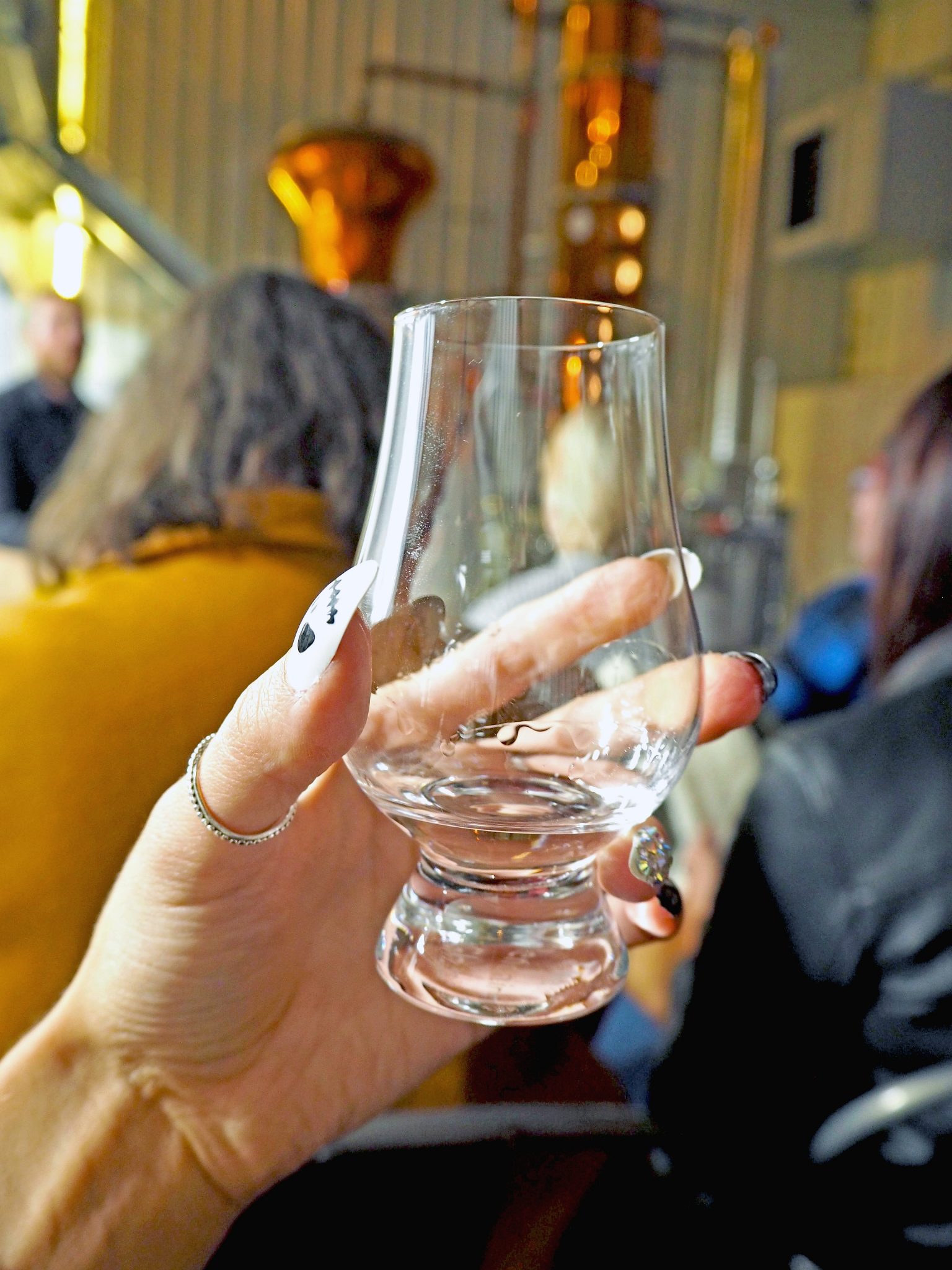 Upon arrival we were handed a signature serve Three Rivers Gin and Tonic, and mingled in the beautiful space, before watching a short video and having a very friendly intro from the guys at Three Rivers. I am sometimes sceptical of this sort of tour with a video to watch as they can be quite boring and you can always tell everyone is just waiting to get to the fun part, but this one was actually really interesting and our host was really interactive and made sure we were all entertained and looked after throughout.
Following this, we went down to the area where the gin is actually made, and we were shown the amazing custom-built still, and talked through the incredible process they use to produce every single bottle. As well as trying probably the most delicious Aviation cocktail I have had to date, we also tried the gin neat. The group were all anticipating a strong and probably not very enjoyable flavour from straight gin, but everyone was pleasantly surprised at just how smooth and tasty Three Rivers tasted alone.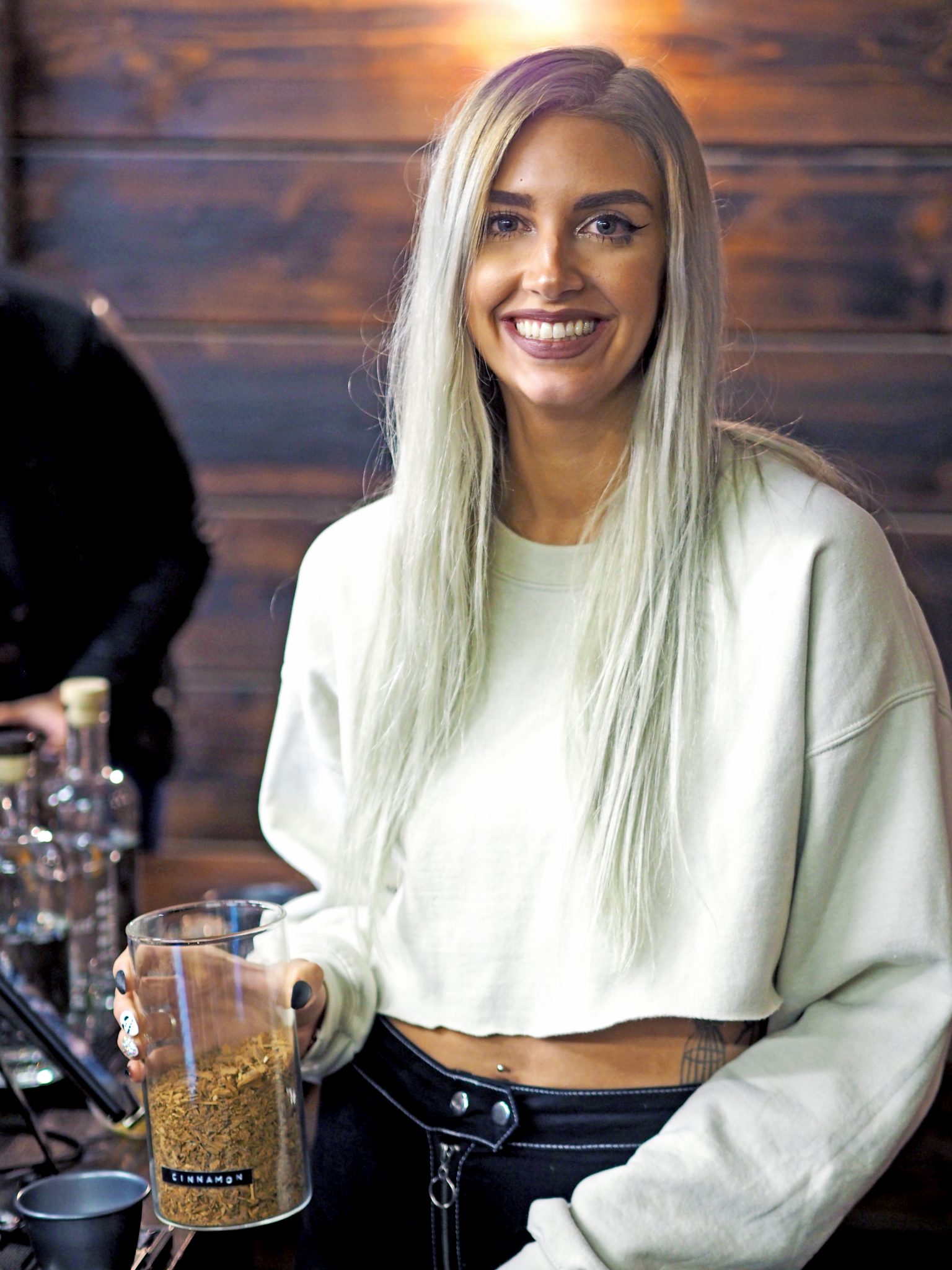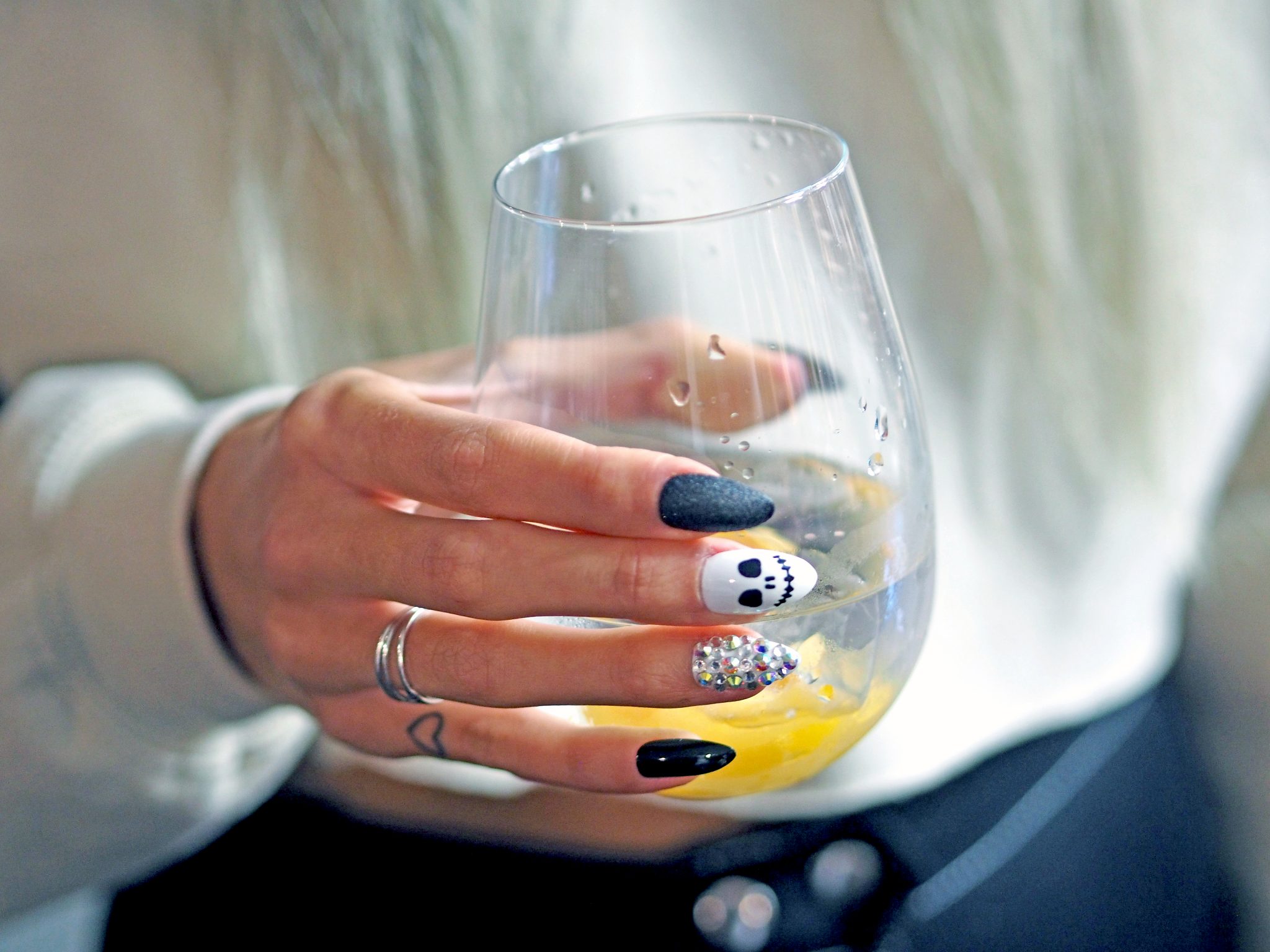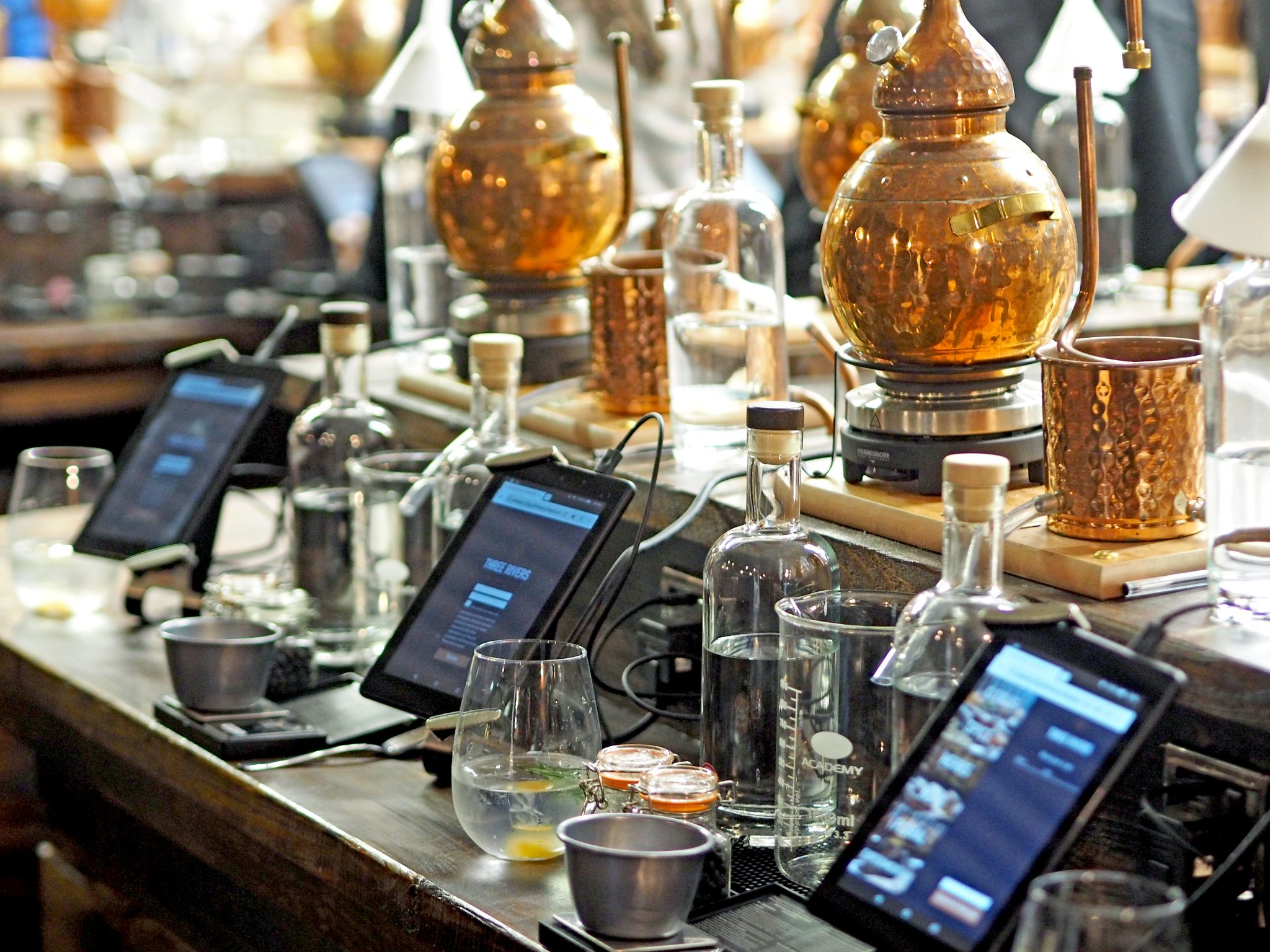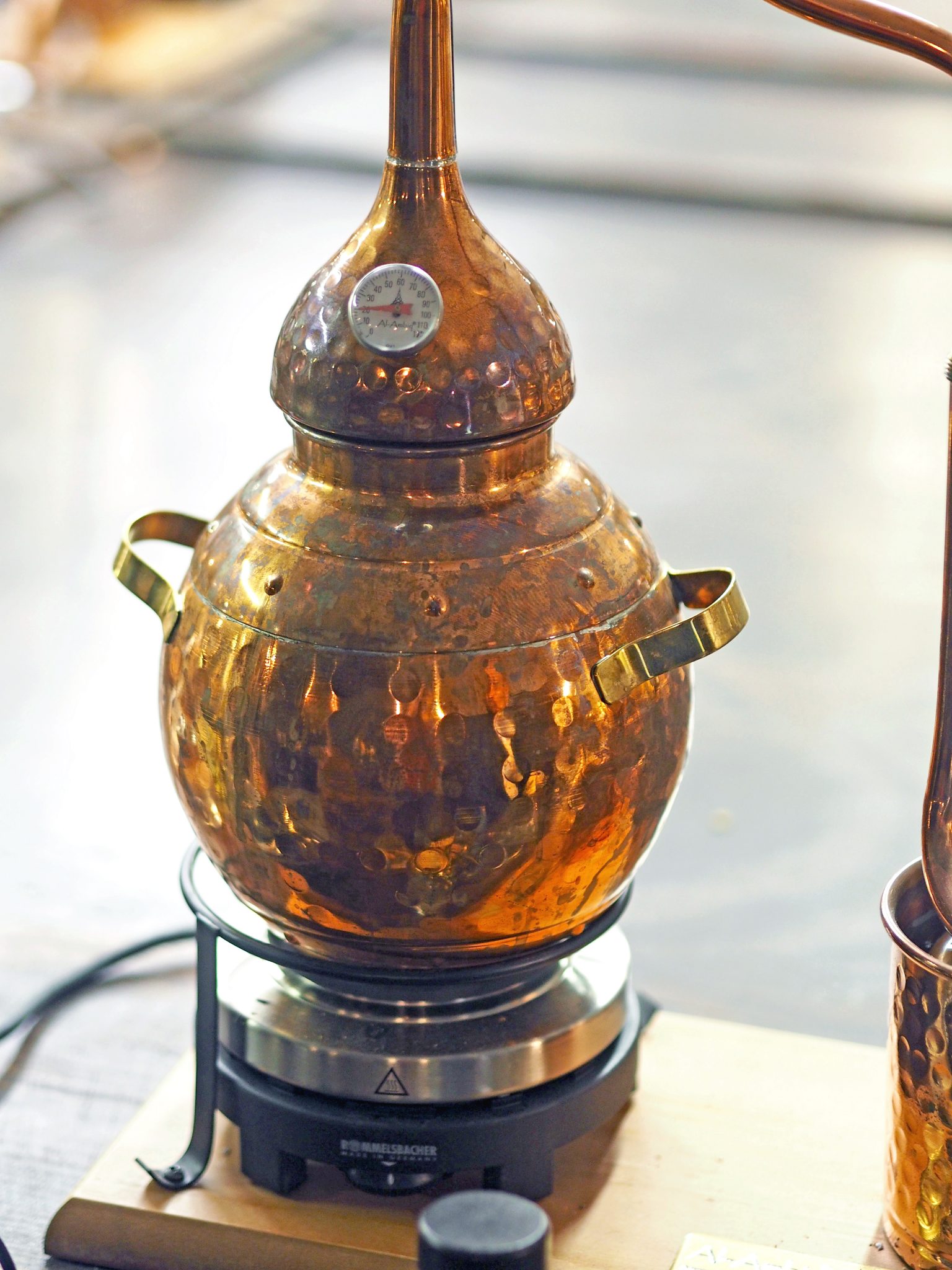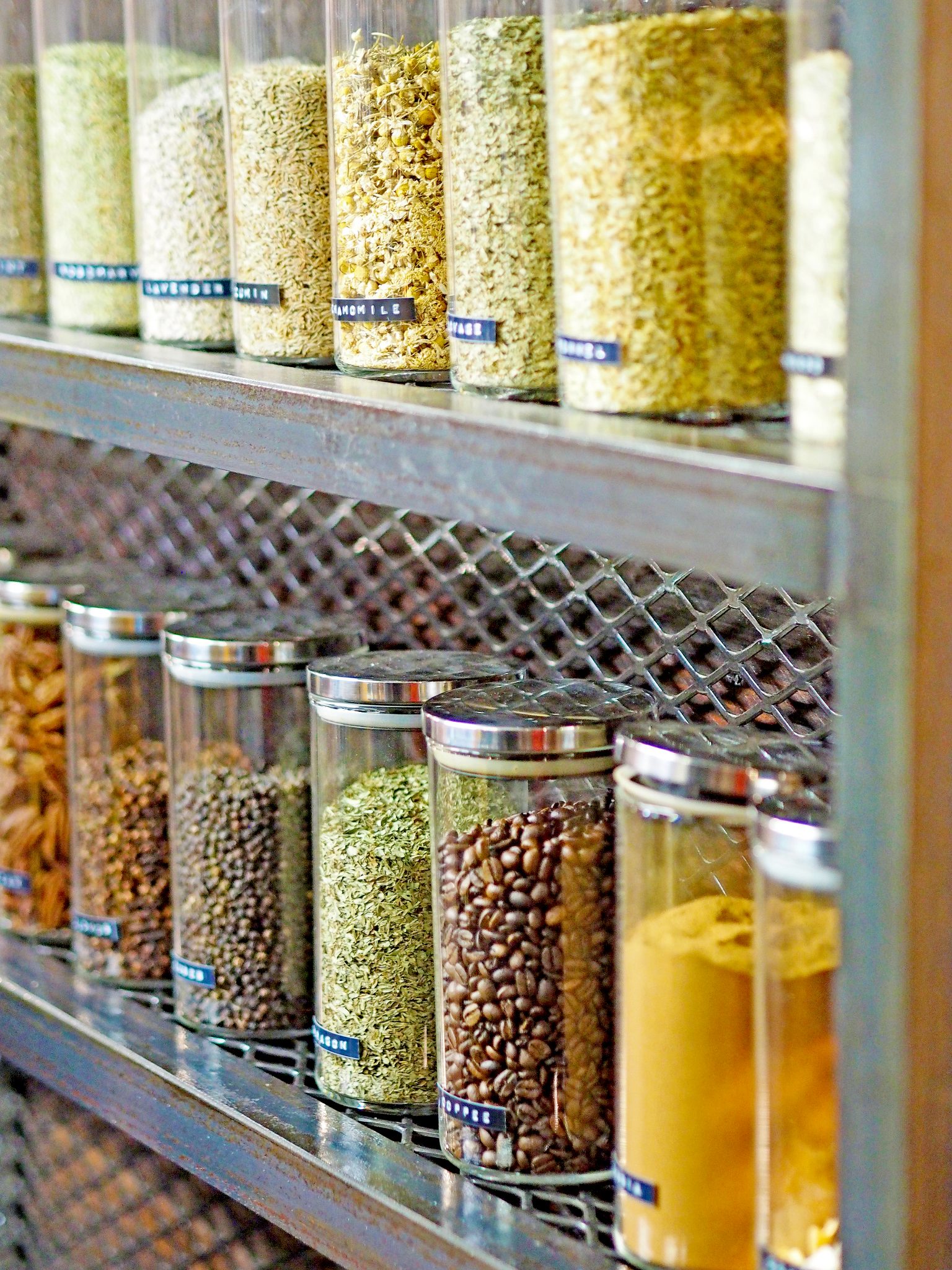 After this stage we headed over to the new Gin School, where we were let loose on the botanicals, and using our knowledge from the evening as well as our own flavour preferences, we were to put together our own bespoke bottle of Three Rivers gin. Fresh gin and tonic in hand, we explored the ingredients and used the iPads at each station to guide us on how much of each to add to our recipe, as well as keeping track of each item added.
Once you have entered your recipe into the iPad, Three Rivers will store this on record for you, so if you want to re-create your gin at any time you can contact them and they will put a fresh bottle together for you! I think this is a great touch and makes it very personal, and if you love your own creation you know that the one bottle you make on the evening won't necessarily be the last.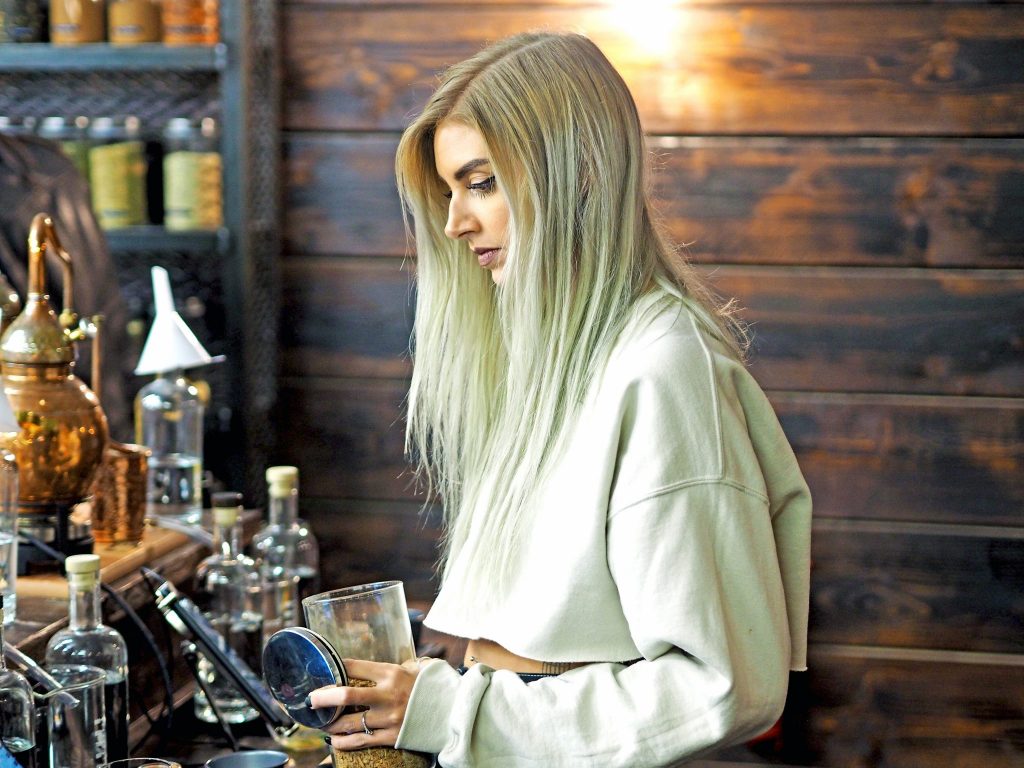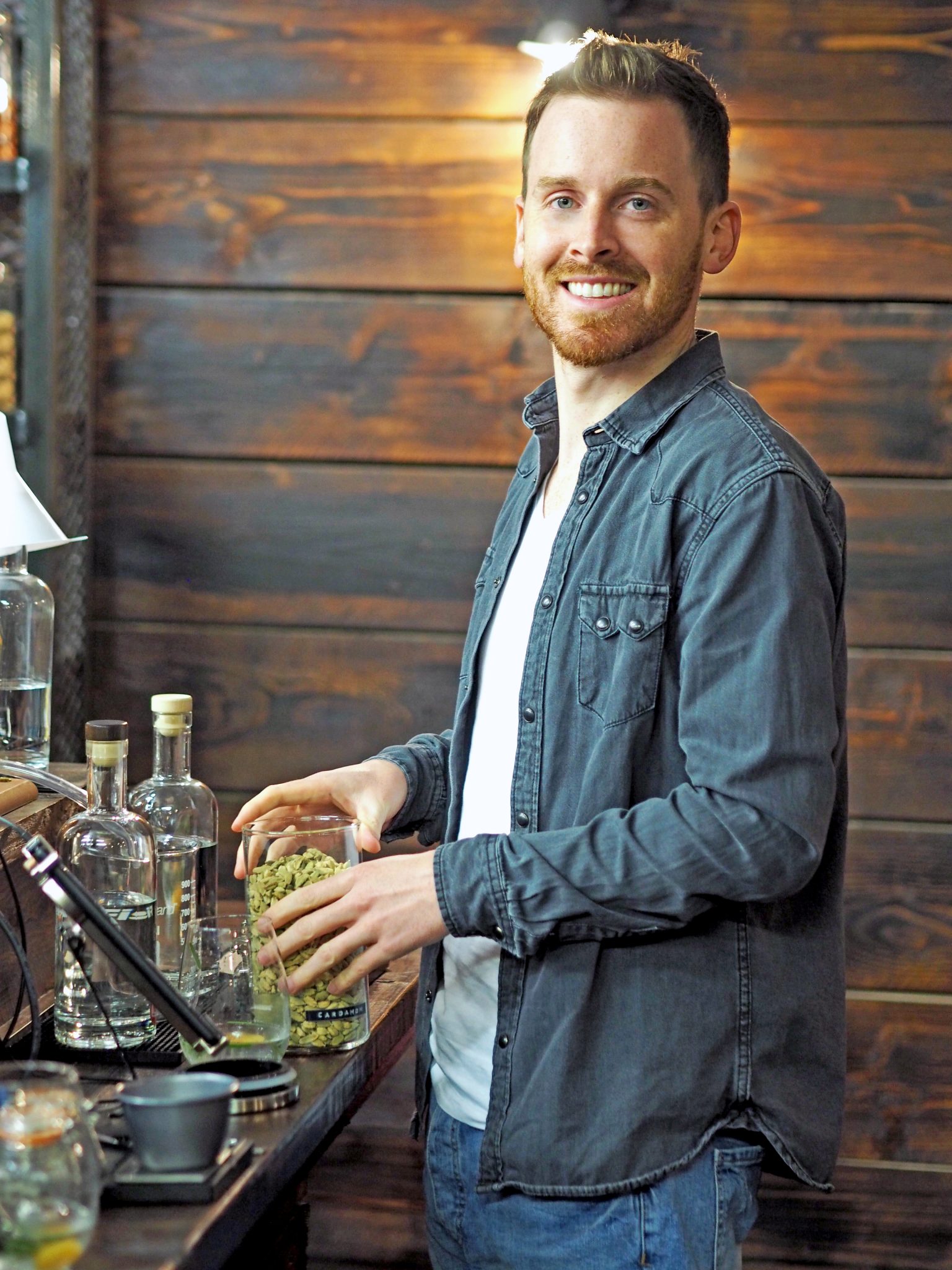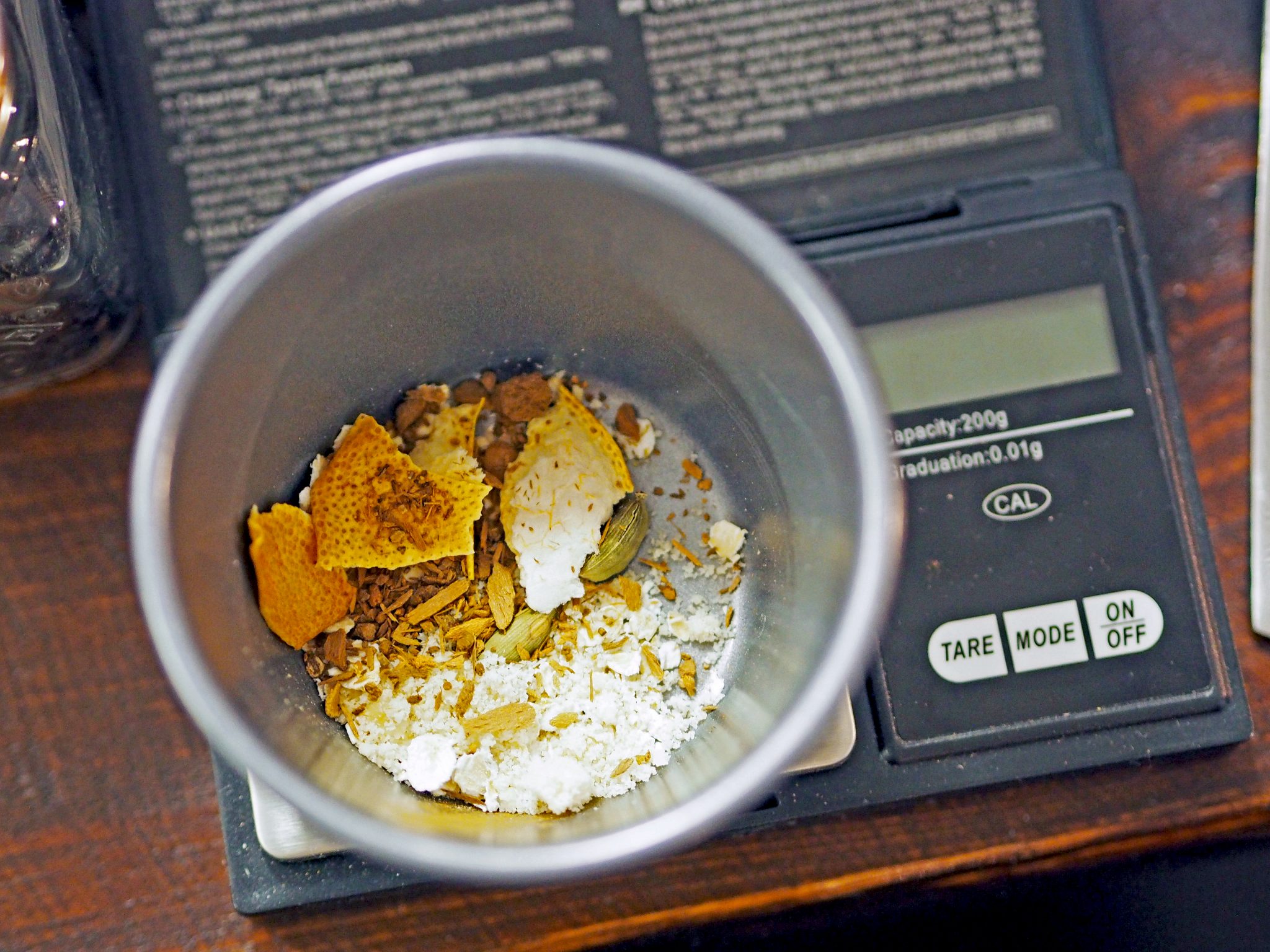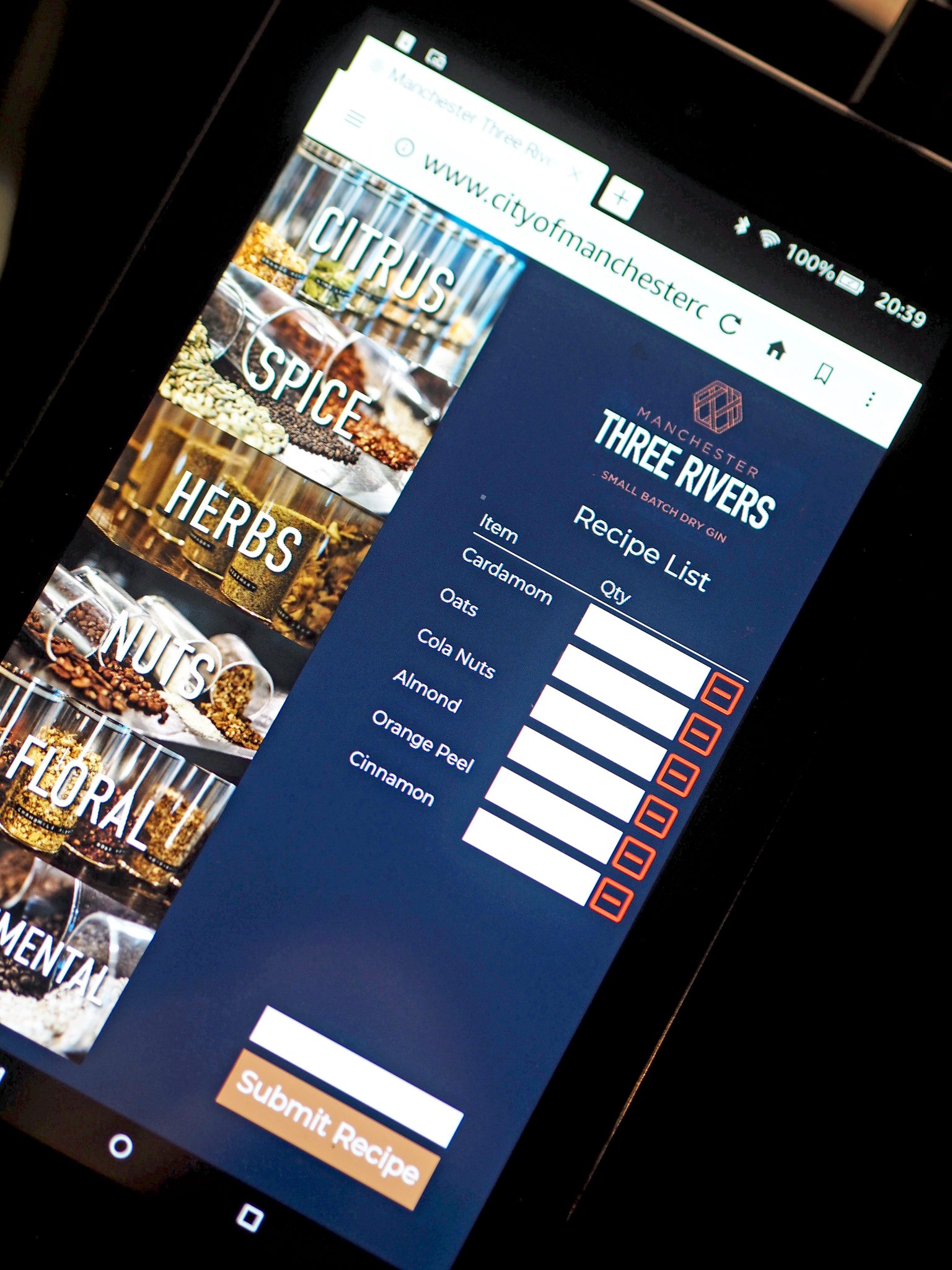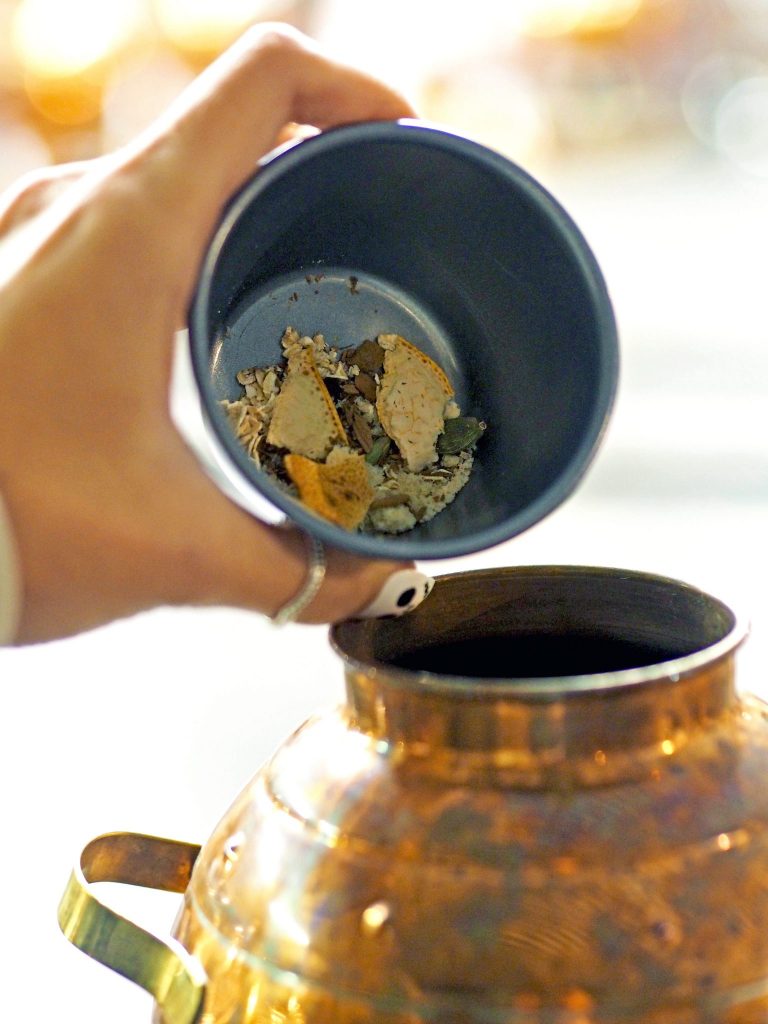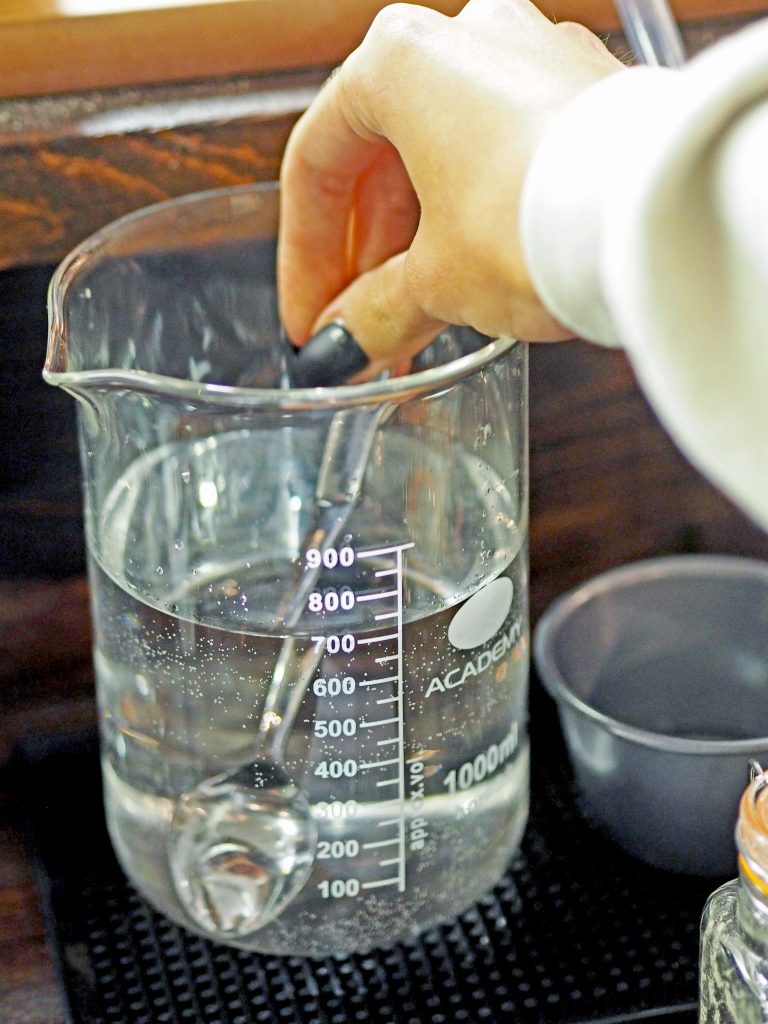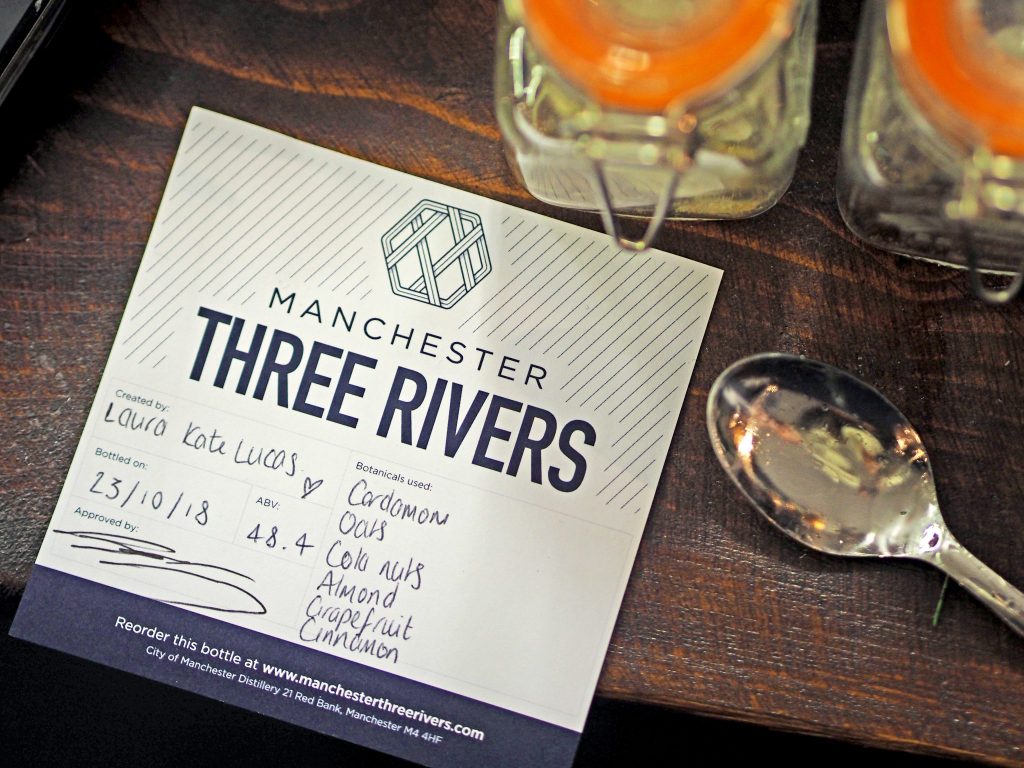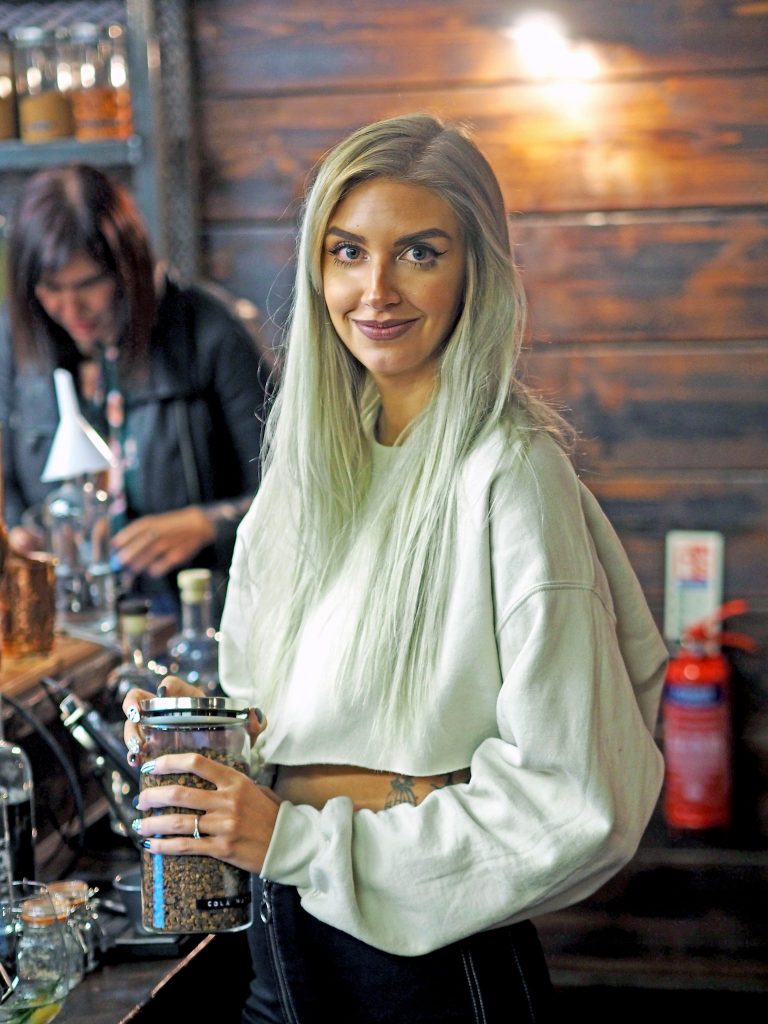 After adding our ingredients, we used our own super-cute mini still to add the flavours to the alcohol and create our own gin. The process is actually really interesting and the whole experience was the perfect balance of knowledge, interaction and fun! For my own gin I added oats (this was recommended to us all as the oats make the gin very smooth without adding much flavour), almond, cola nuts, cardamom, grapefruit and cinnamon.
Once the process is complete we added our gins to bottles and customised our own label with the ingredients and percentage, as well as the date we created it, our names and the signature of our teacher. This is another little step I love as this makes every single persons bottle noticeable different and personal to them.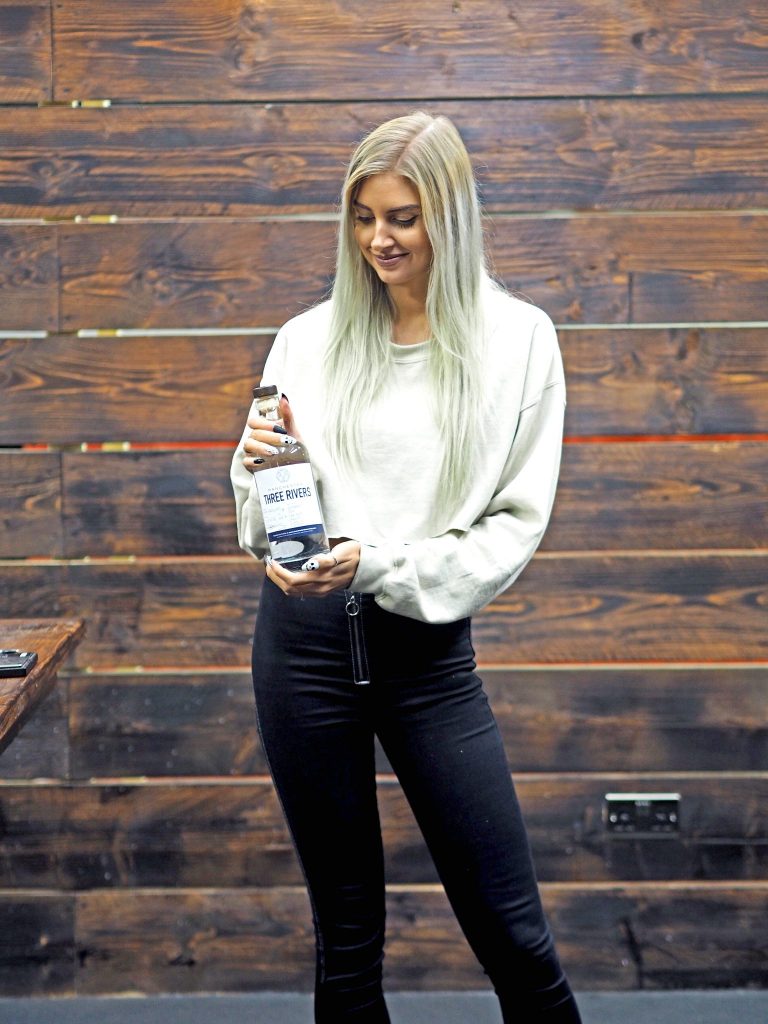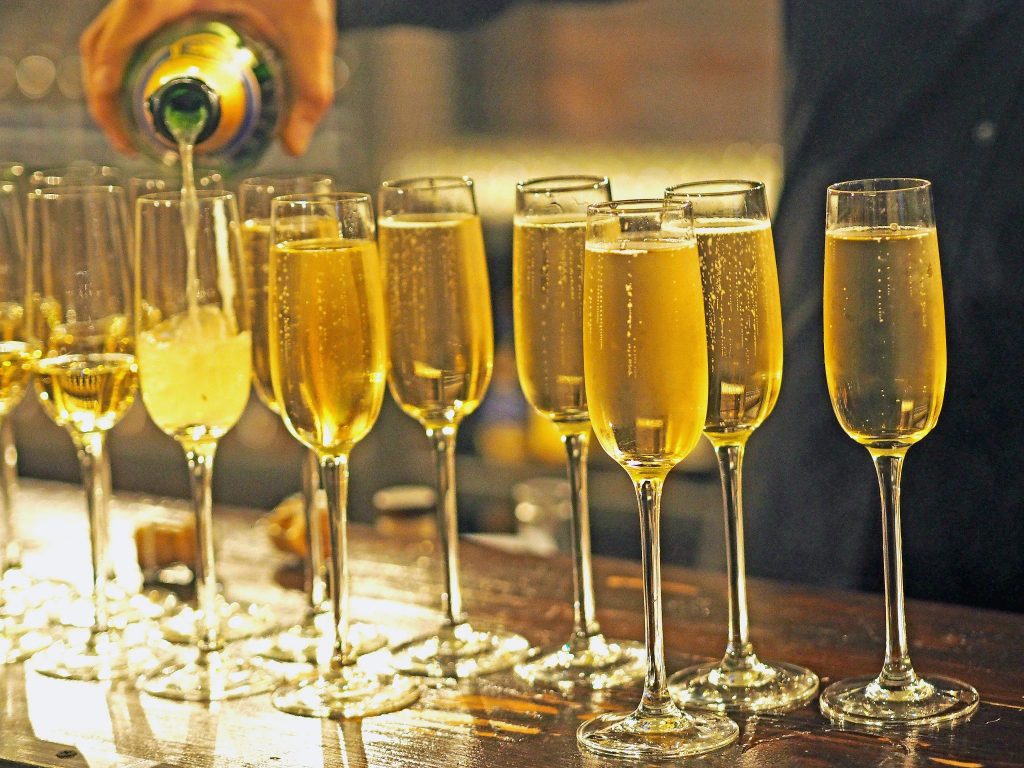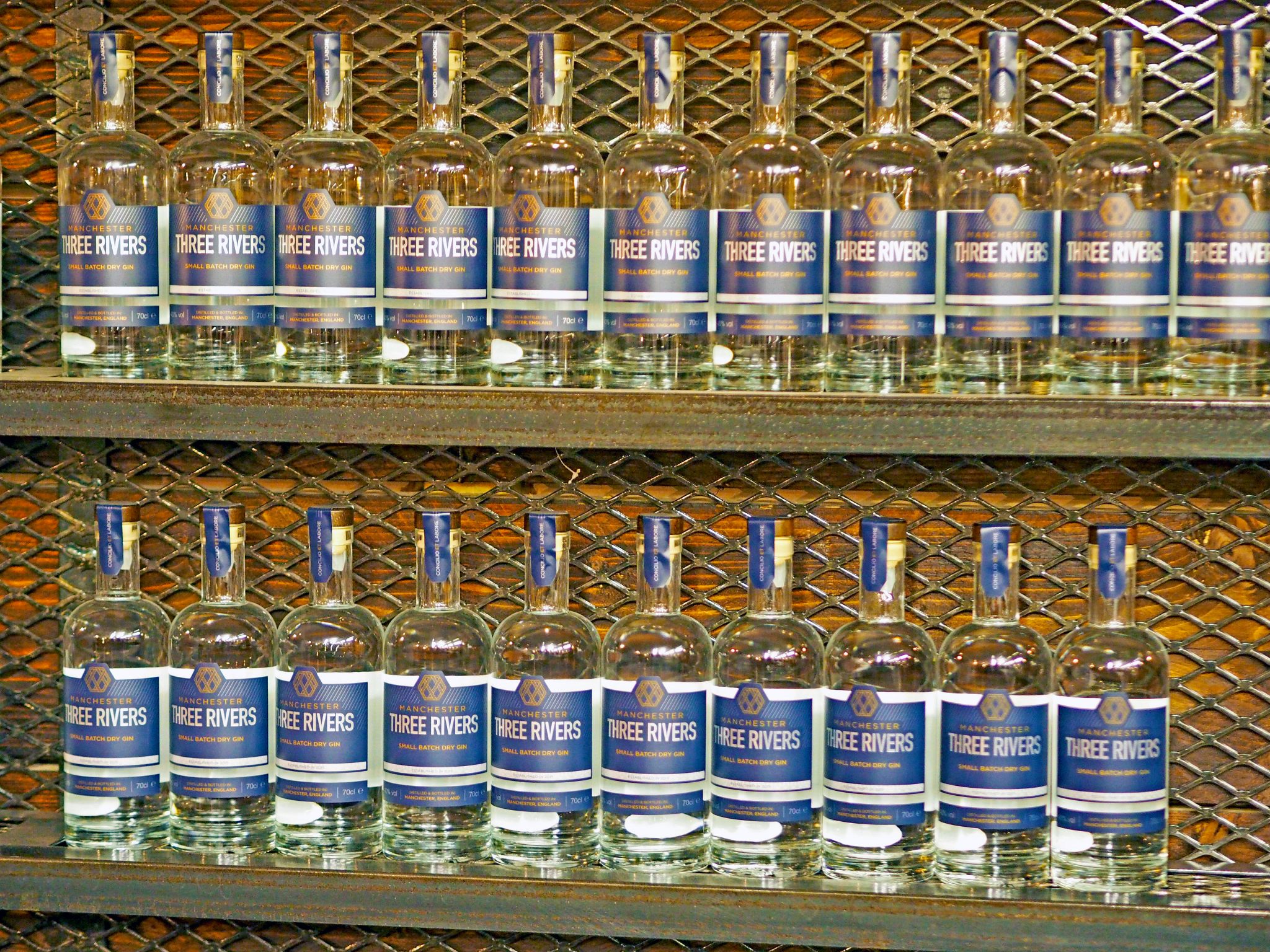 After we had all created our own bottles, we headed back over into the main Three Rivers arch to enjoy a lovely glass of champagne and admire our creations. We were welcomed to stay and ask questions or purchase bottles of Three Rivers Gin if we wanted to before leaving (I obviously took this chance to stock up on a few!)
The experience as a whole is really fab and I couldn't recommend it enough to anyone who gets the chance to take part. It's easy to see why it receives such great feedback and now has the status of number 1 thing to do in Manchester. The Gin Experience lasts around 3 hours, and is an immersive and interactive experience where guests will enjoy multiple cocktails (trust me, your gin glass will always be topped up!), learn about the history of gin as well as Three Rivers itself, then end the evening by creating a full-size bottle of gin, with a range of over 50 botanicals, to take home with you at the end of the night. I have been to a few experiences and tasting for a range of spirits, but this is honestly the best one I have tried, and the personal bottle of gin at the end just makes it that bit more special.
You can purchase tickets here and book your space online, or you can buy a voucher to give as a gift. The experience itself makes such an incredible gift, I already have a few people in mind I will be buying this for!
You can visit the Manchester Three Rivers website here for more information.
LL x
*This evening was very kindly gifted to me for review. As ever, all opinions are my own.