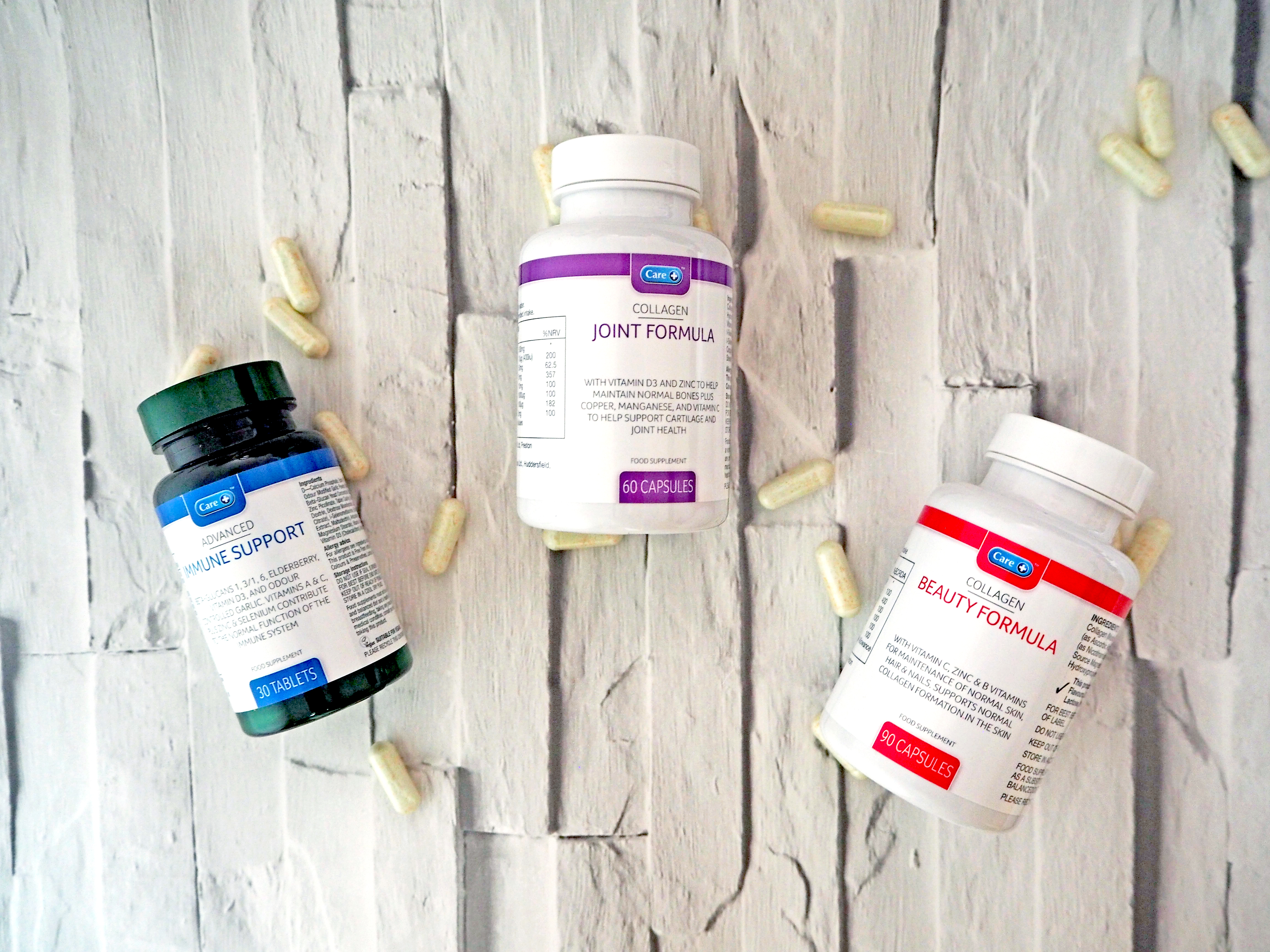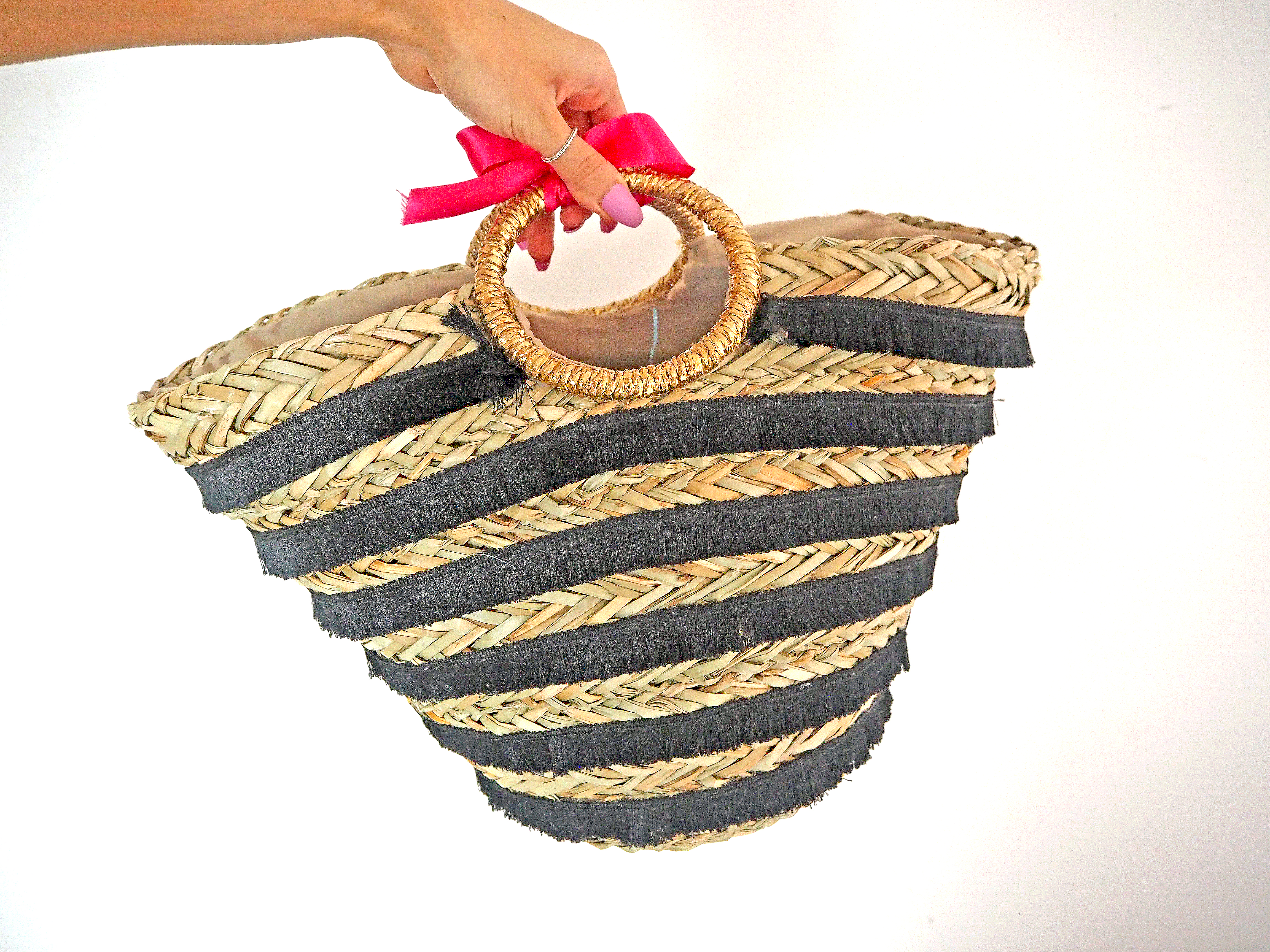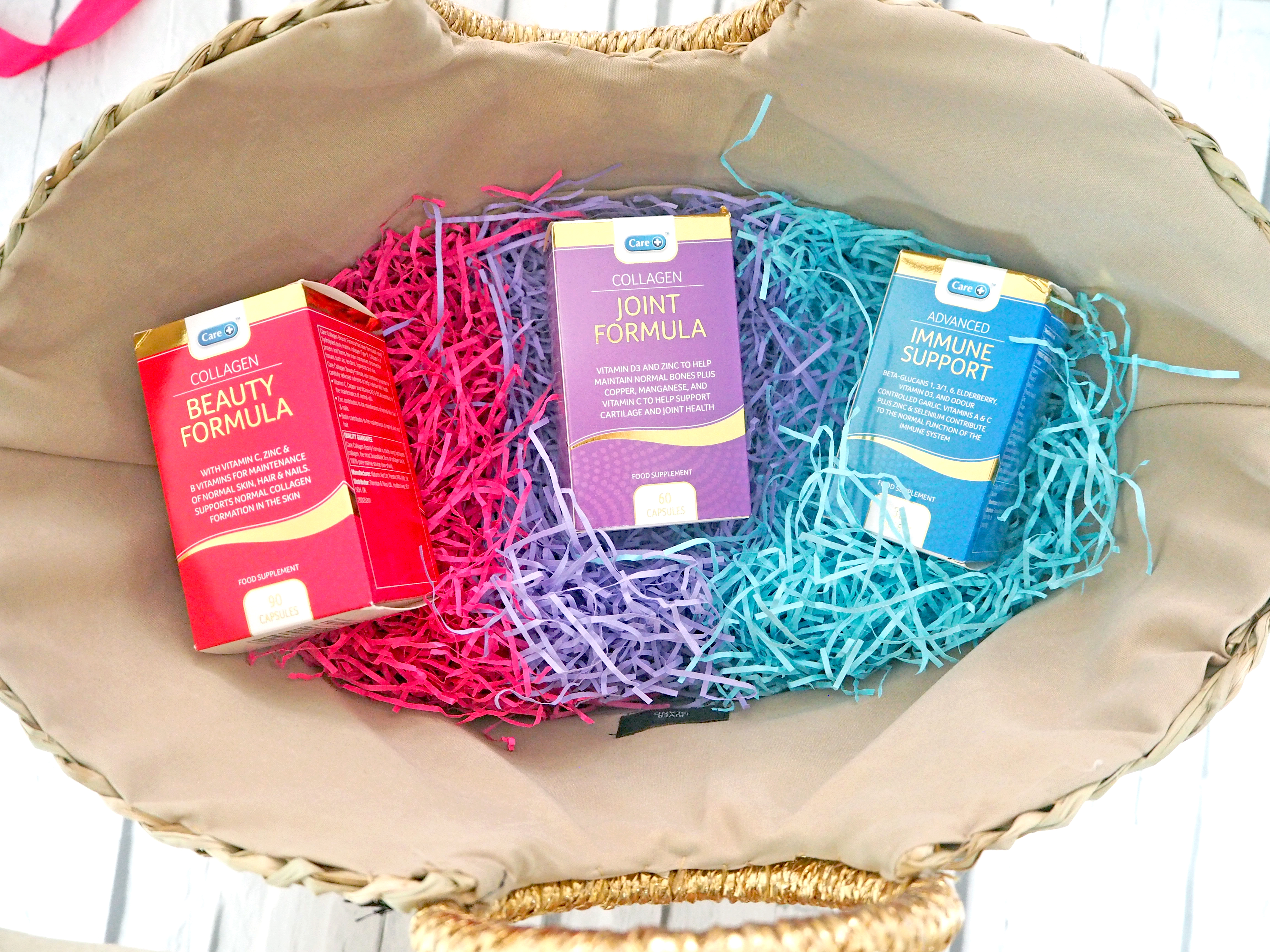 Increasingly demanding lifestyles mean that being proactive and taking better care of ourselves is key to maintaining our health. The NHS is under increasing pressure and as a result, self-care and preventative health are high on the agenda. You may have seen my recent post with Thriva where I took an at-home health test and discovered that I am actually deficient in some things, so using supplements as well as a healthy diet to get myself back on track is what I am working on right now; especially throughout the colder months.
Care – the number one brand sold into UK pharmacy is proud to be helping consumers do just that with the launch of their new specialist range of high quality vitamins for the maintenance of good health. Care has over 25 years expertise in manufacturing over 80 tried and trusted everyday family health remedies across a number of different health categories including coughs, colds, pain relief, digestion, skin care and now traditional herbal remedies and food supplements too.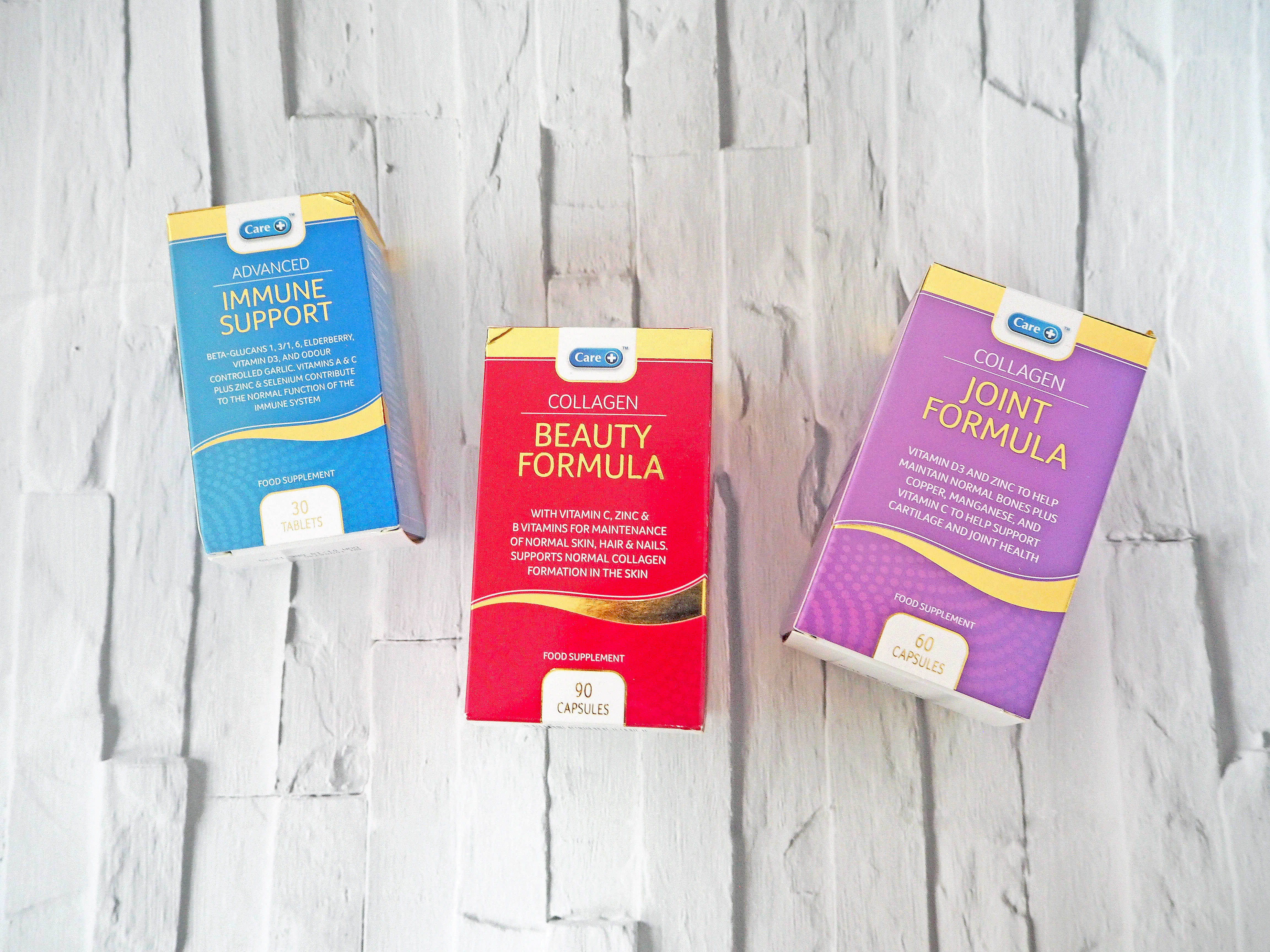 Care Advanced Immune Support
Support your body's immune system with Care Advanced Immune Supportcontaining Beta-Glucans, Elderberry, Vitamin D3 and odour-controlled garlic. Vitamins A & C plus zinc and selenium also contribute to the normal function of the immune system. I have been taking these capsules daily with my morning hot drink, to kick start my day with a boost.
Available in packs of 30 tablets (RRP £9.95) from Amazon and Asda Pharmacies.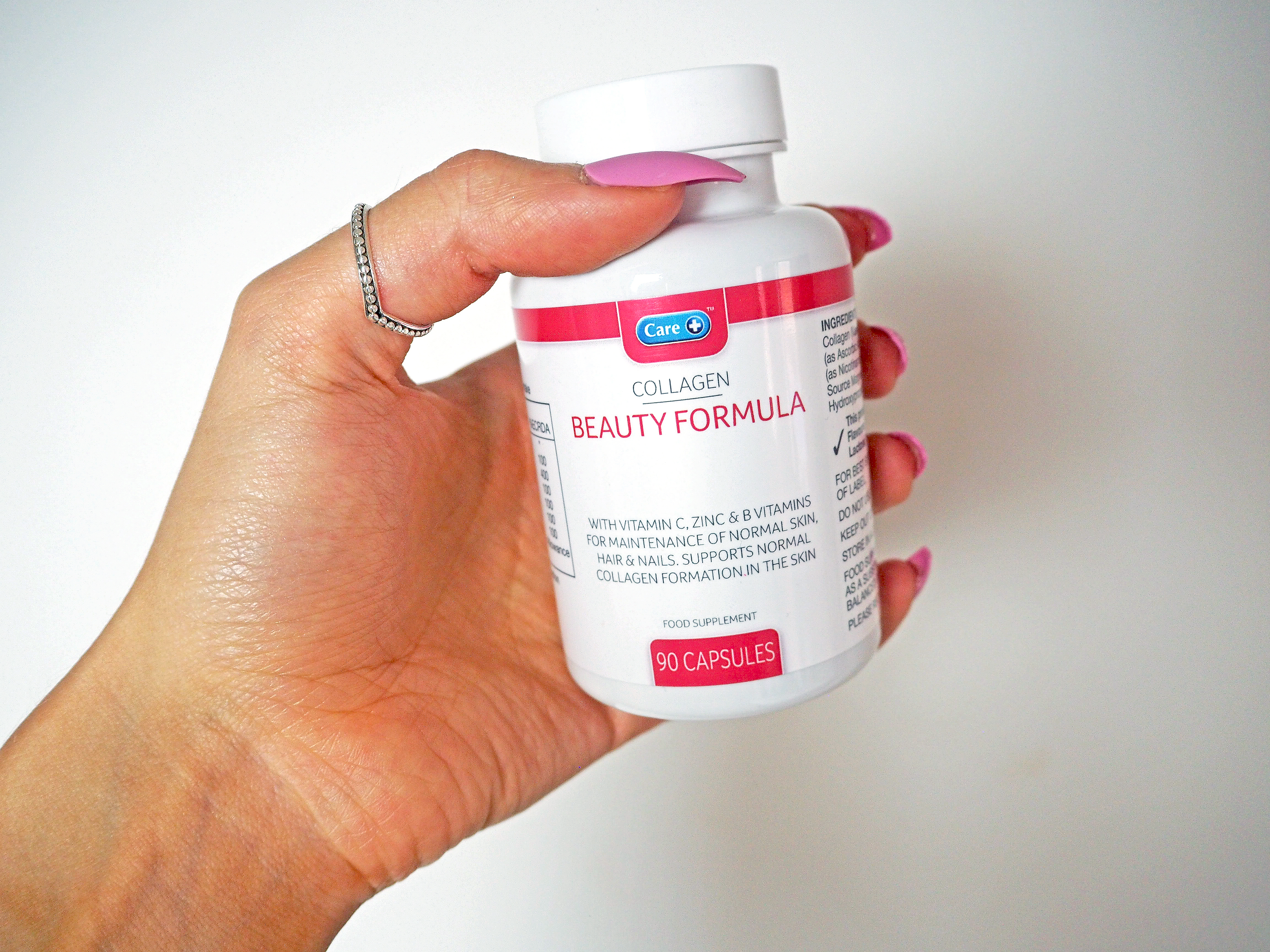 Care Collagen Beauty Formula
Support normal collagen formulation with Care Collagen Beauty Formula formulated using hydrolysed pure marine collagen (Type II). The capsules also combine a number of carefully selected nutrients to help maintain skin health including Vitamin C, zinc, copper, riboflavin, niacin and biotin.
Available in packs of 90 capsules (RRP £23.95) from Amazon, Asda Pharmacies and Tesco.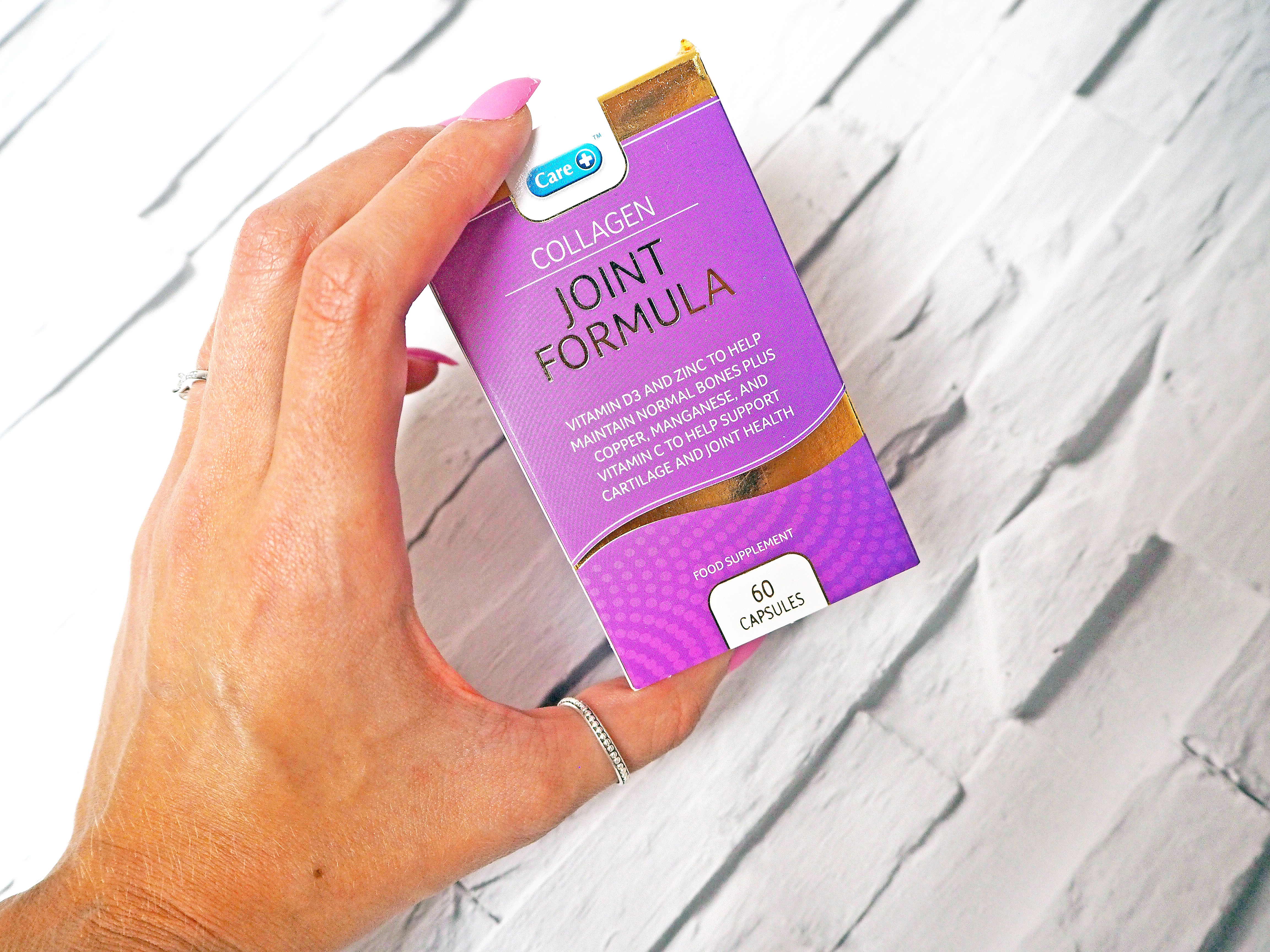 Care Collagen Joint Formula
Collagen found in our joint tissues is the primary structural protein of cartilage, which provides support to the joints. Ageing and wear and tear can reduce the amount of collagen in our joints so long term maintence is important for healthy joint tissues. Care Collagen Joint Formula has been formulated using hydrolysed pure marine collagen (Type II) as well as Vitamin D3 and zinc which help maintain normal bones plus copper, manganese and Vitamin C. As I do go to the gym around 3-5 times a week, these have been great to supplement for normal bone and joint health.
Available in packs of 60 capsules (RRP £17.95) from Amazon, Asda Pharmacies and Tesco.
It might just be the fact that I am now making an effort to take these supplements, but since adding them to my routine I do feel better about myself and would definitely advise being pro-active and finding out what you personally might need to keep your body functioning how it should and feeling great every day.
LL x
*These items were sent to me for review. As ever, all opinions are my own.