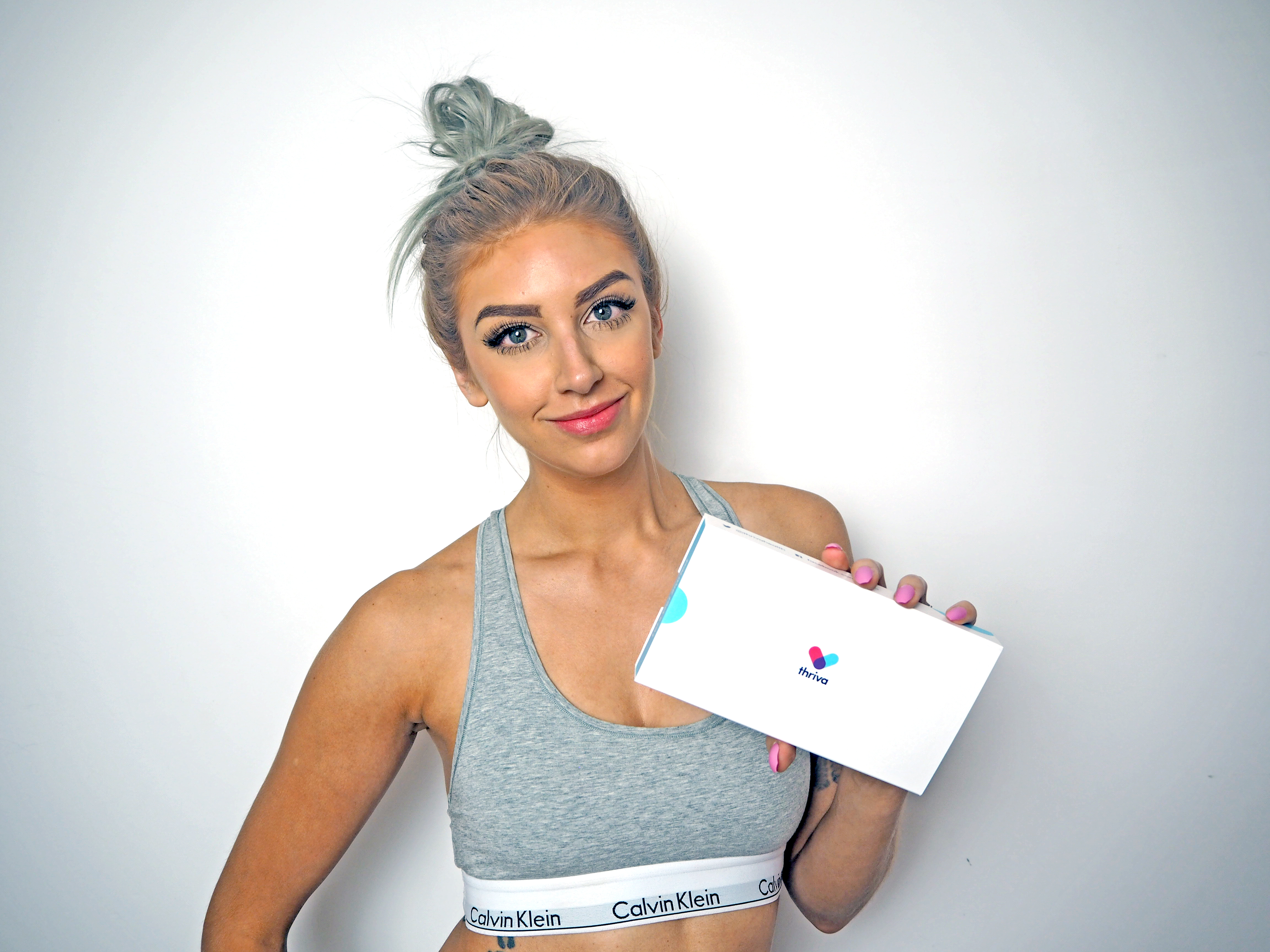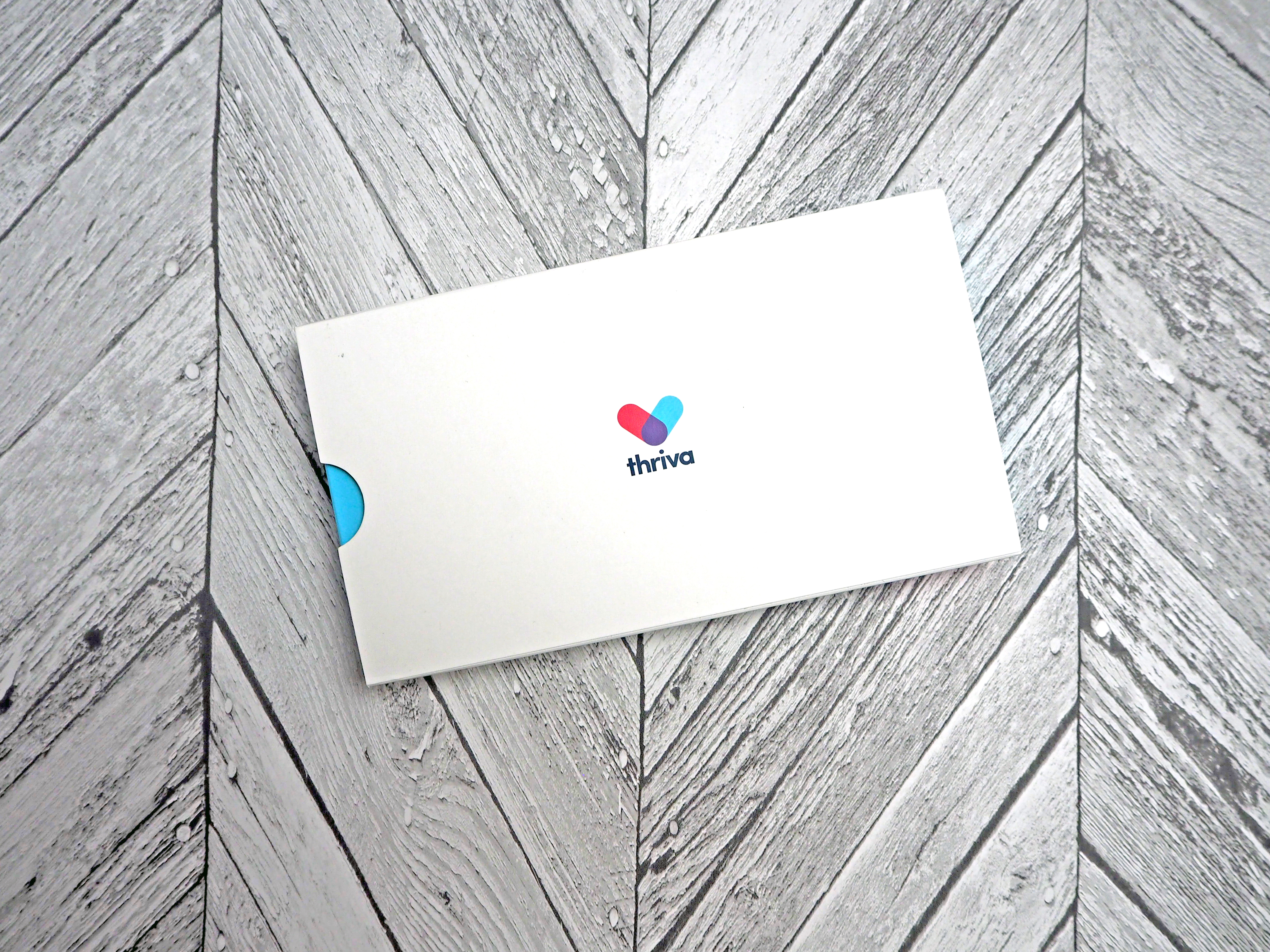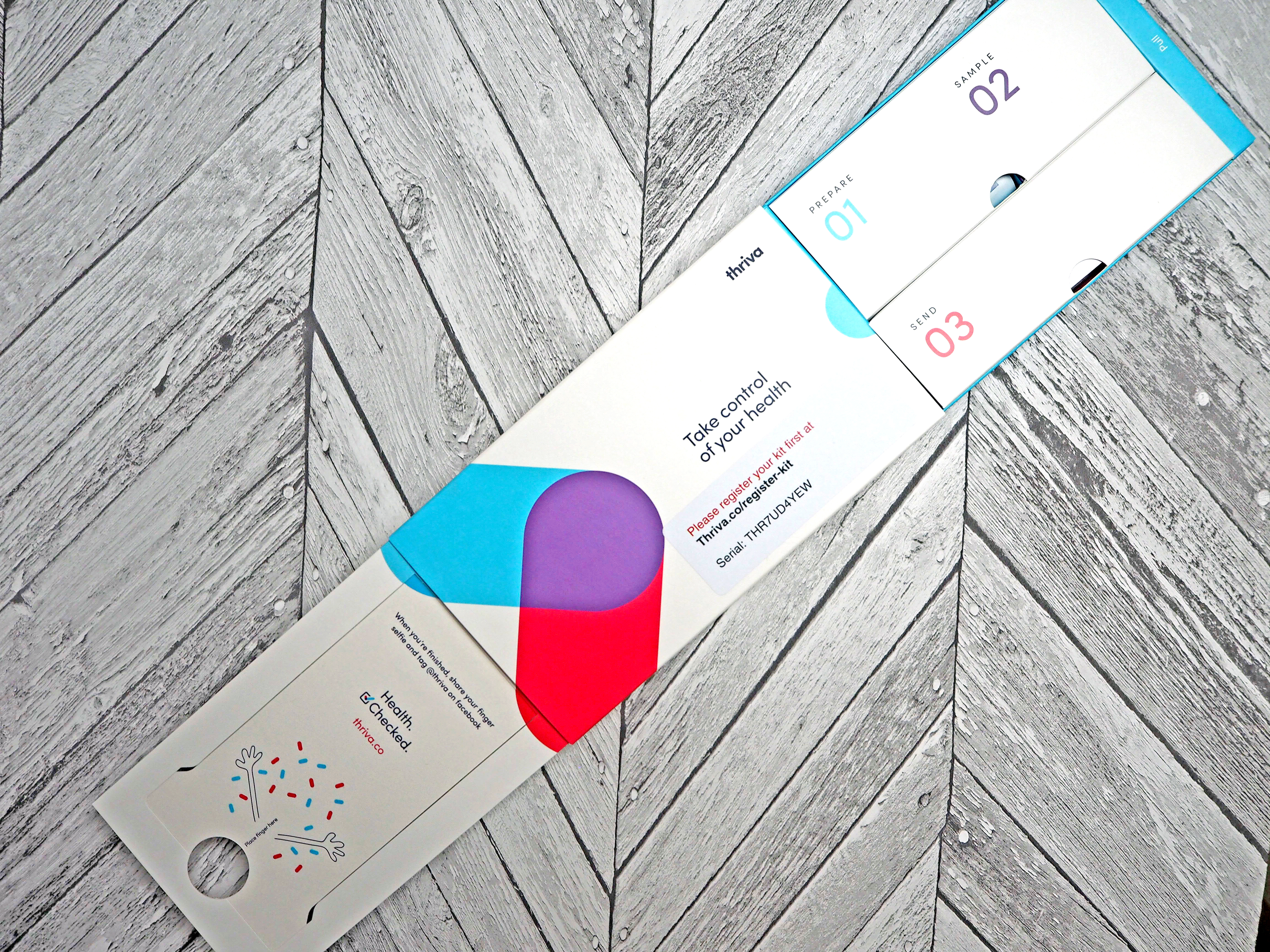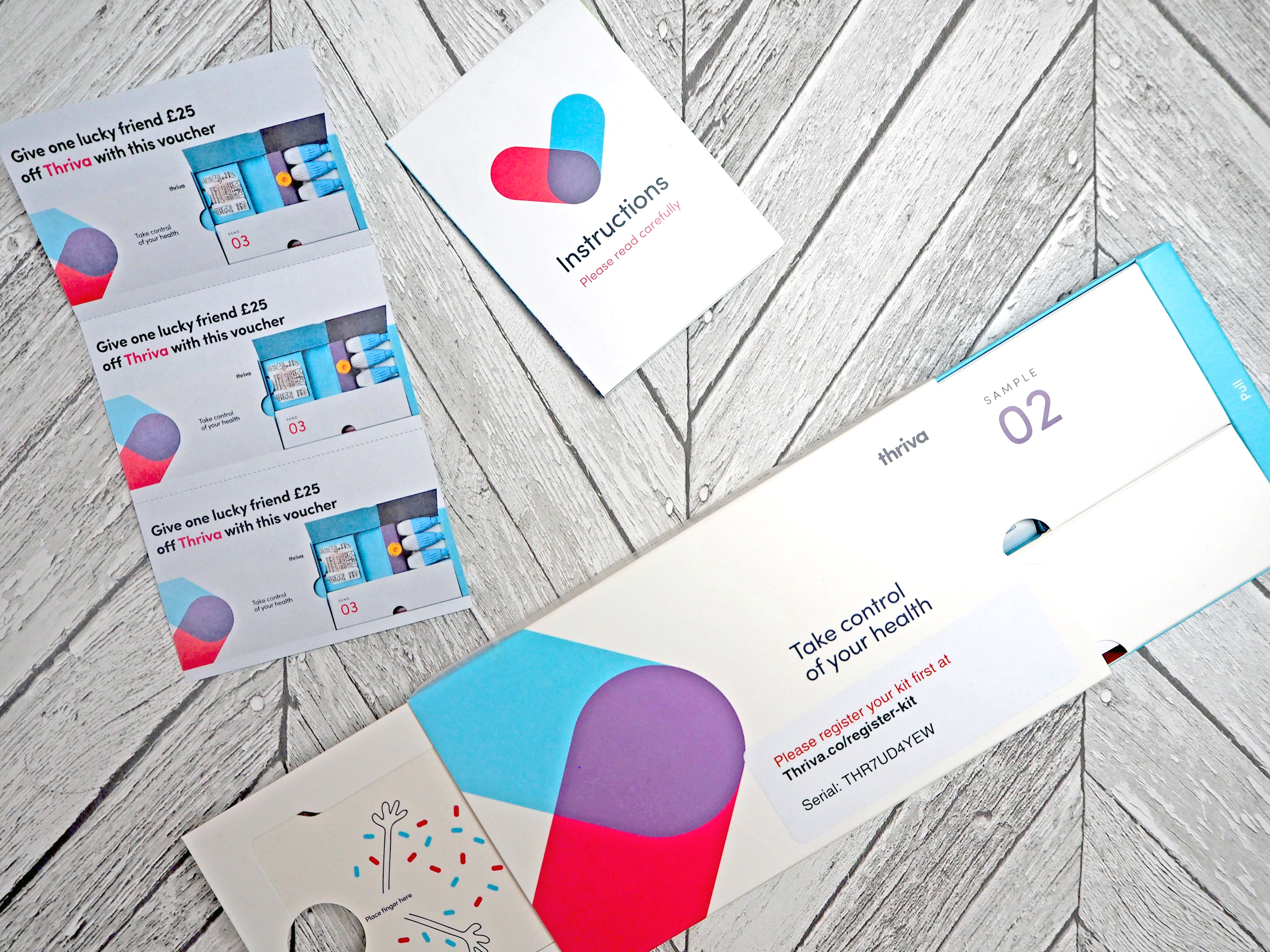 If you follow me on social or are a regular reader, you will now I enjoy going to the gym regularly and incorporating healthy habits into my daily lifestyle. I feel like I pretty much have my health covered, and I tend to be the go-to person that my friends and colleagues ask for tips and advice on food, diets and general health and wellbeing. Despite this, the only thing I haven't ever properly looked into or had checked is my internal health; so the health of my organs, the vitamins and minerals I may be deficient in, cholesterol levels, etc.
Thriva are a company that offer personalised at-home health tests to check up on things like this, with a simple finger-prick blood test from the comfort of you own home. I've seen so many companies that offer tests like this, but they can be hundreds of pounds and may not cover everything, whereas the Thriva tests are super affordable and offer different packages for different levels of tests.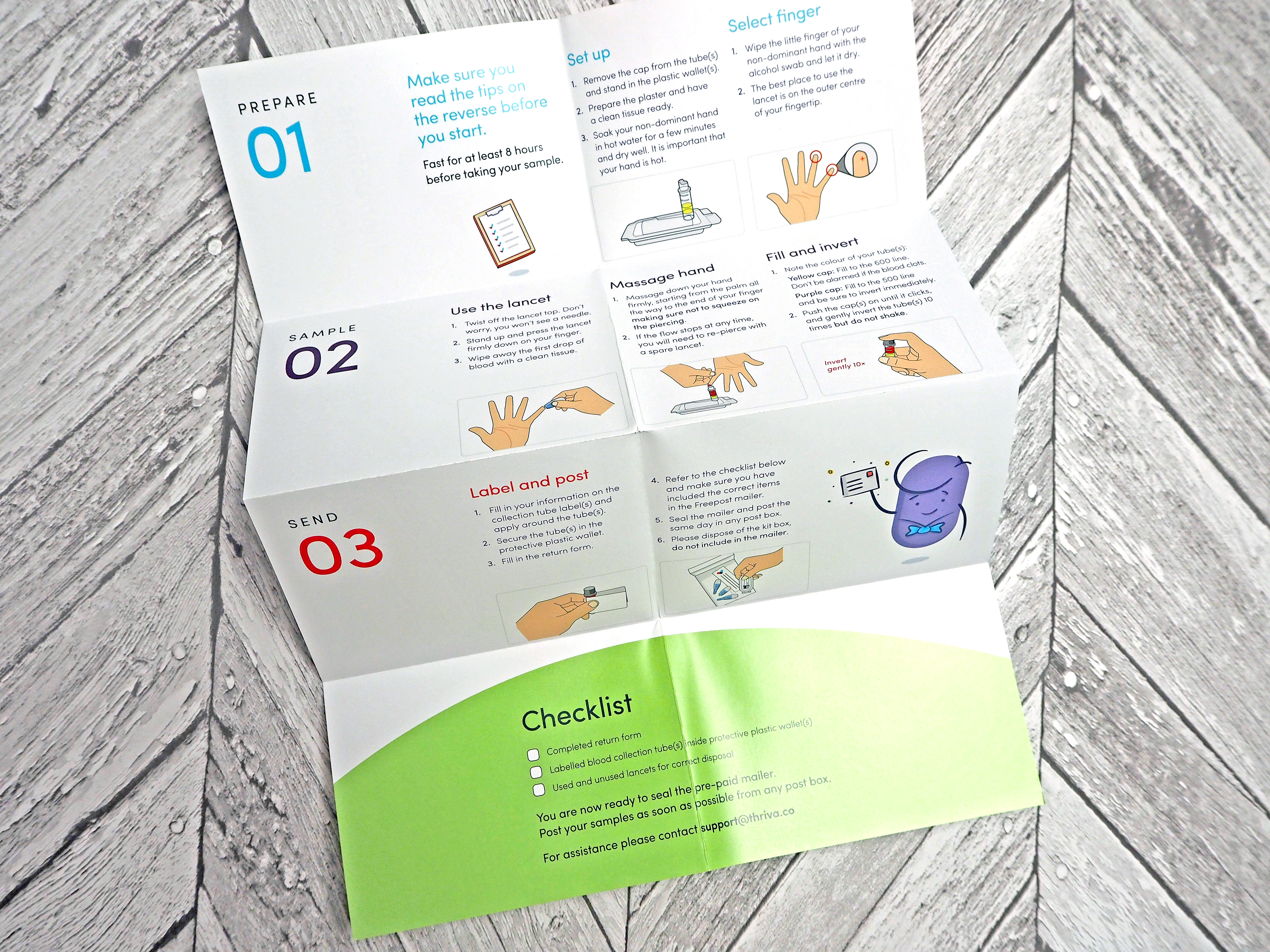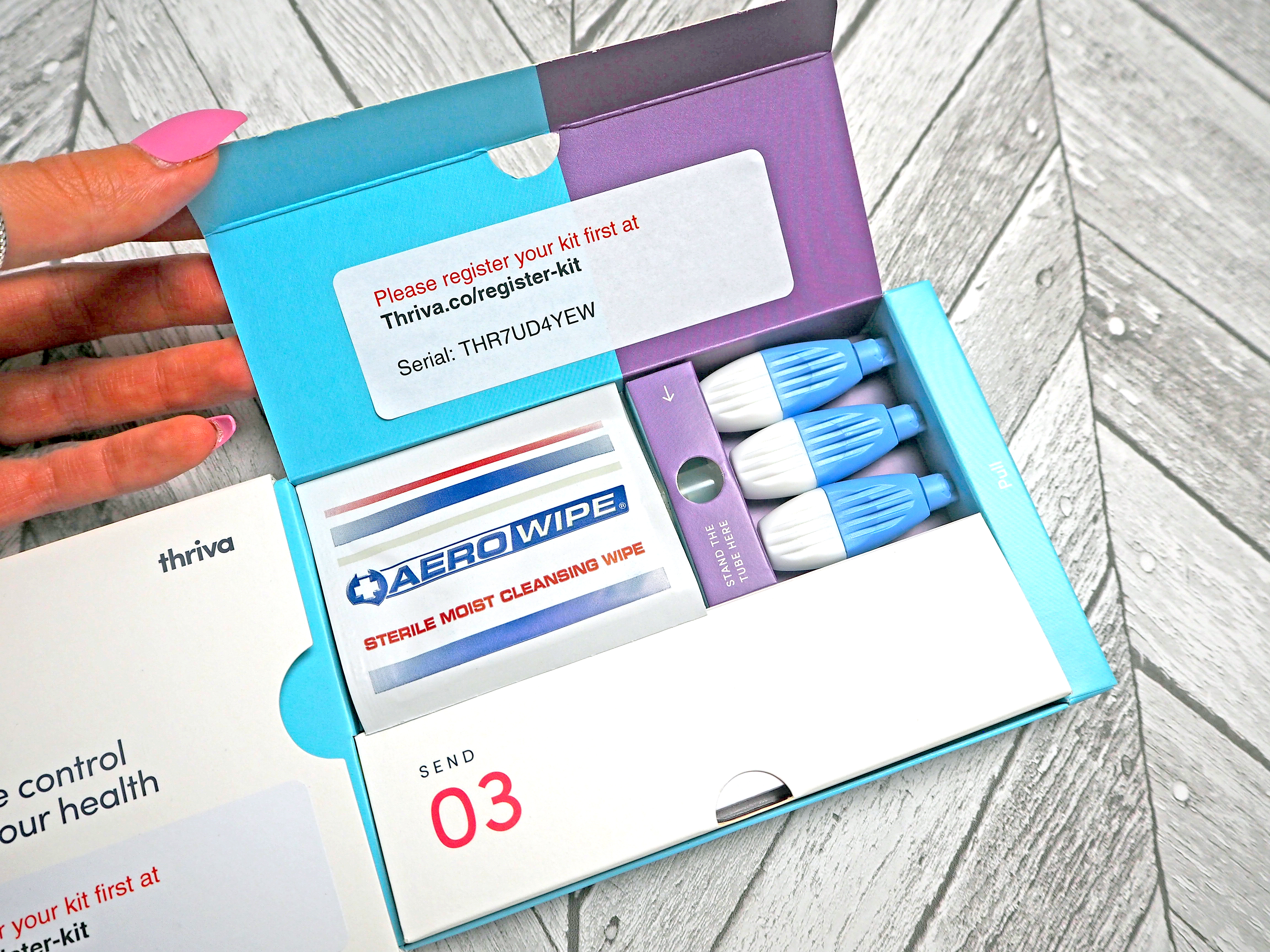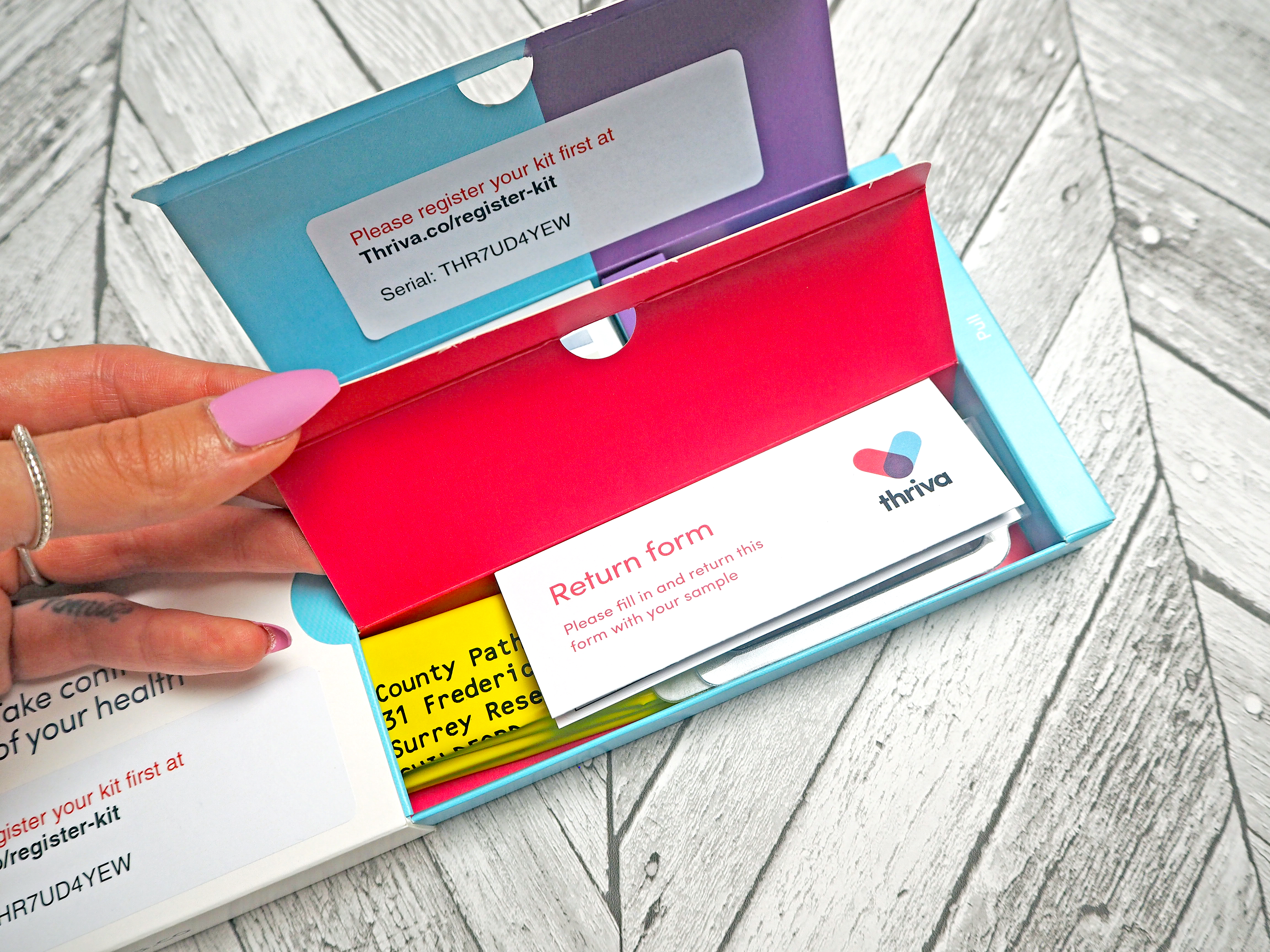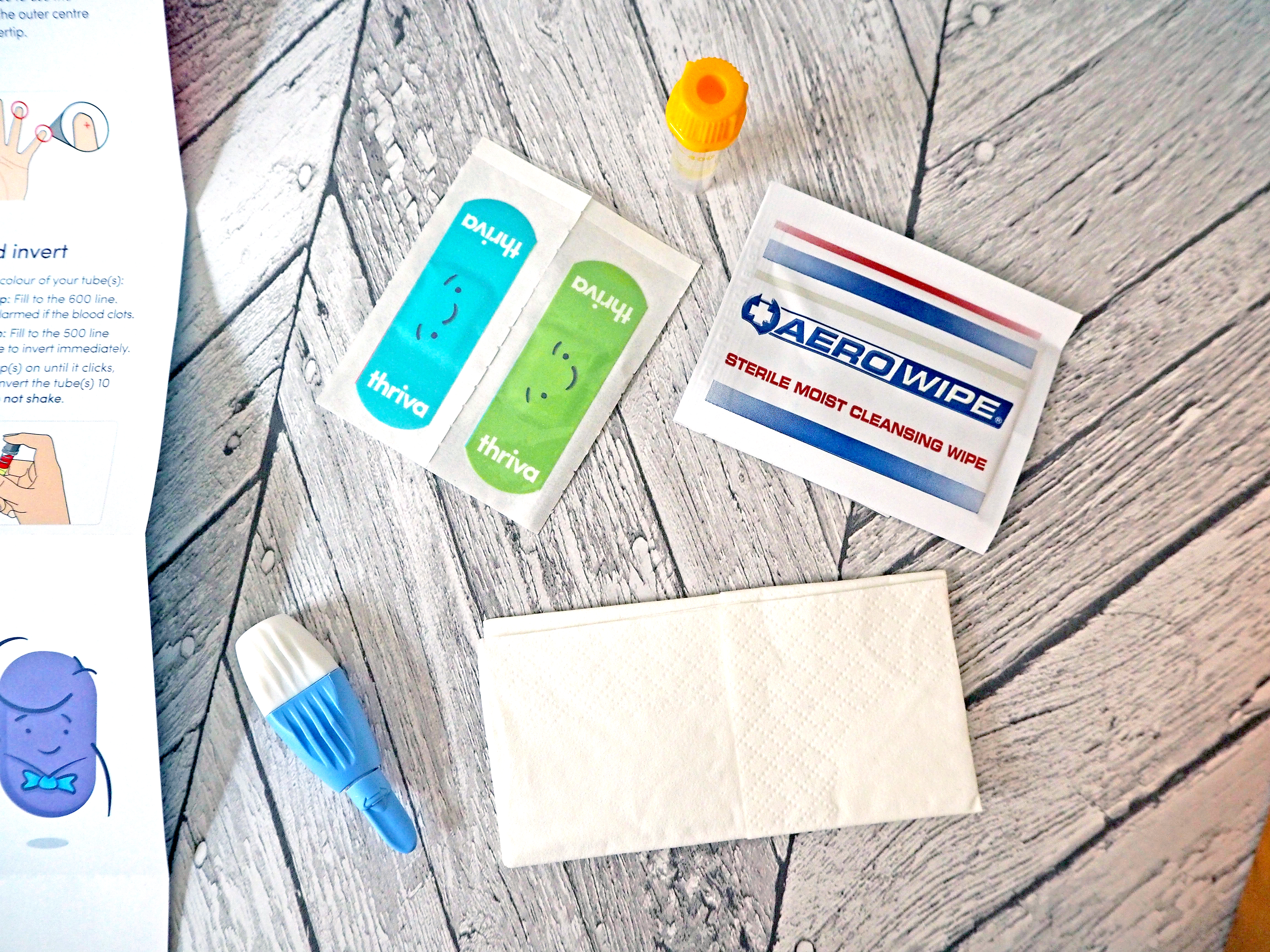 The package I received in the post was super compact and fit right through my letterbox. It comes as one cute box which pulls out at both sides and includes everything you need to do your test, with clear instructions and each section labelled. The steps are really simple to follow and the process is really very quick; the only problem I had is that I absolutely hate needles and injections so it was quite hard for me to do it on my own finger (sometimes I feel better letting the expert do it!) but in the same breath it is nice to be in control and able to go at your own pace.
After building myself up I managed to prick my little finger and fill the small vial with blood. I won't lie, I actually had to use all of the spare lancets to get enough blood, which really isn't much at all, but it was really useful to have the two back ups as I missed a couple of drops the first time round which can make all the difference.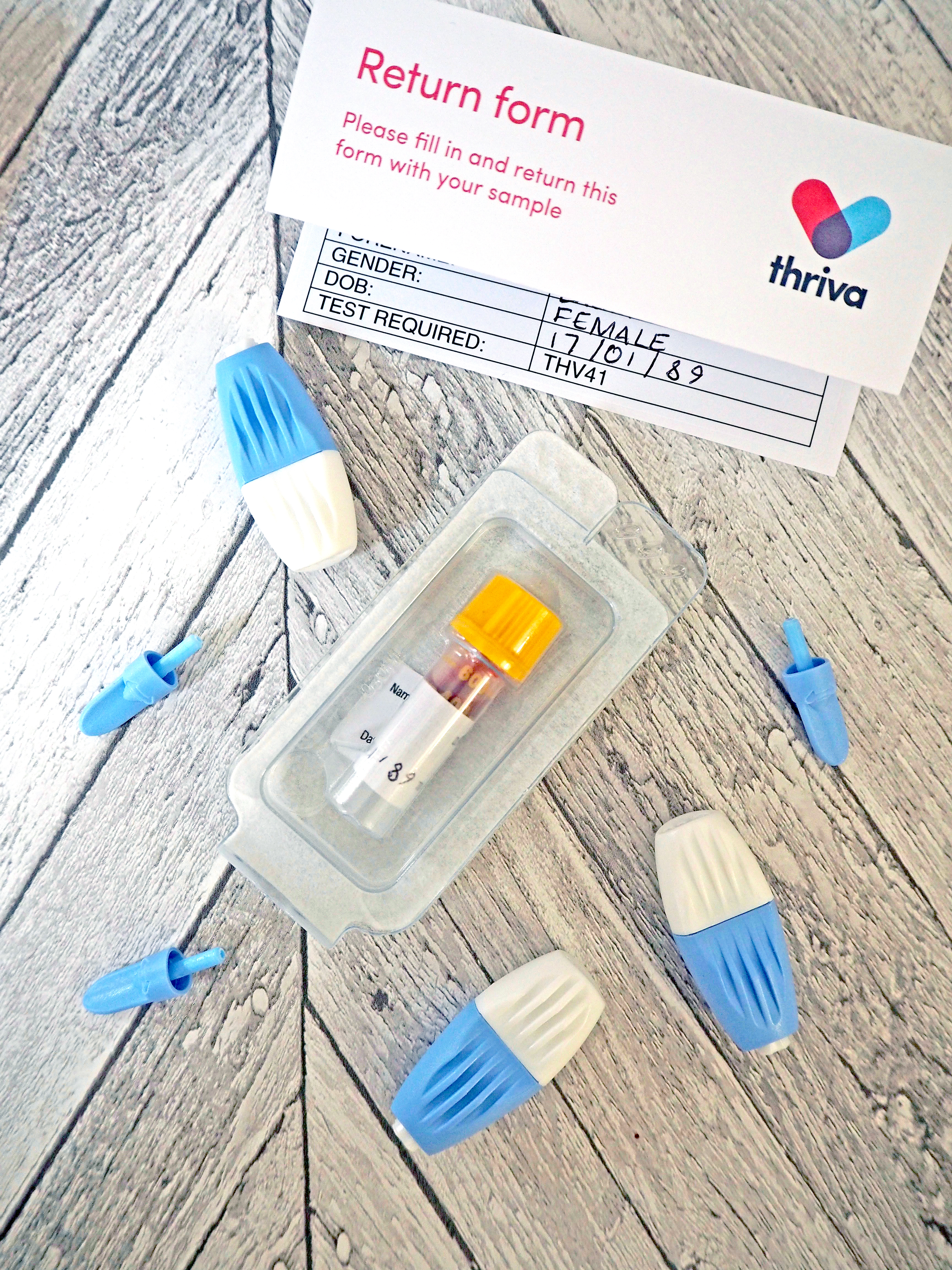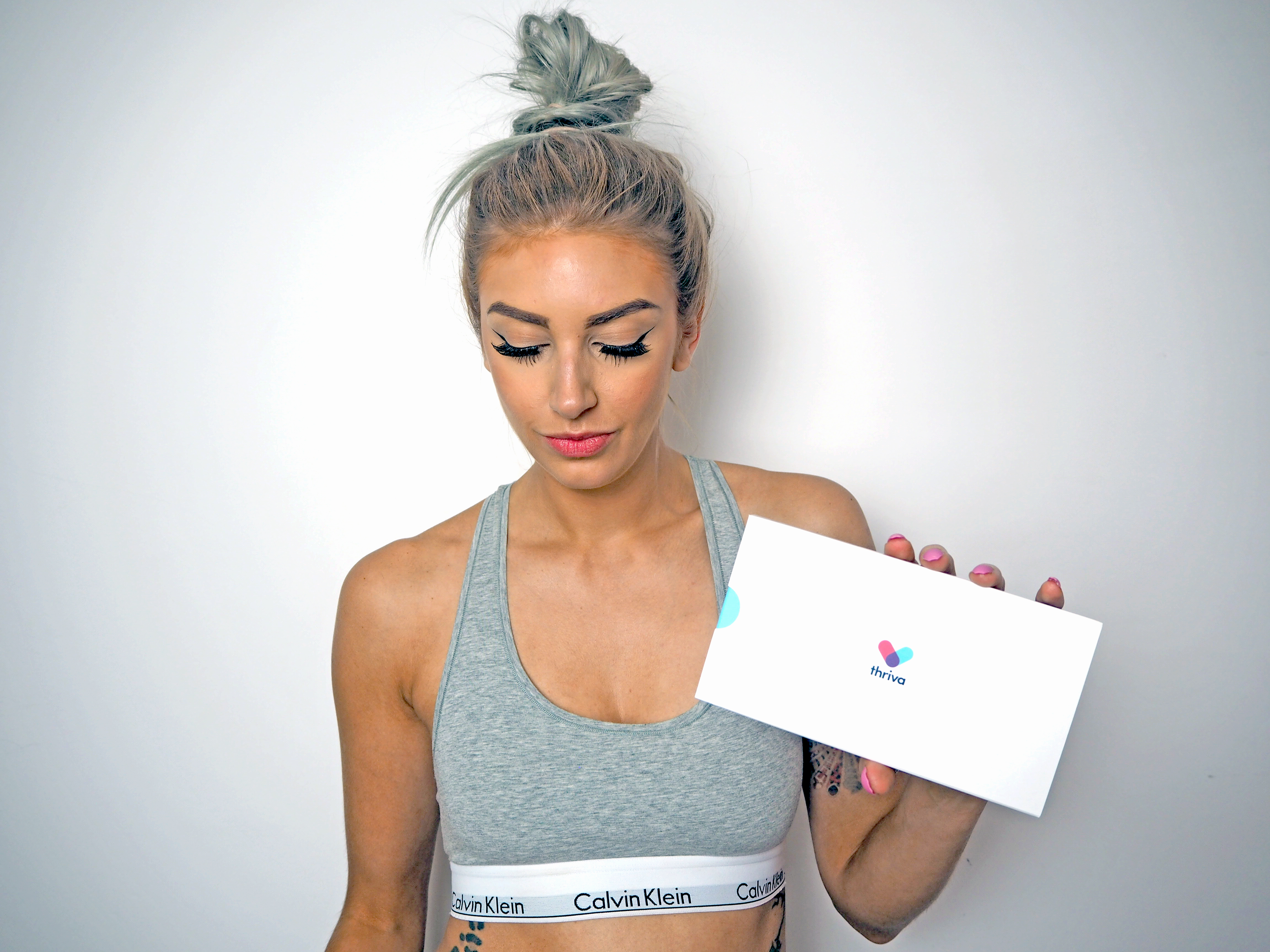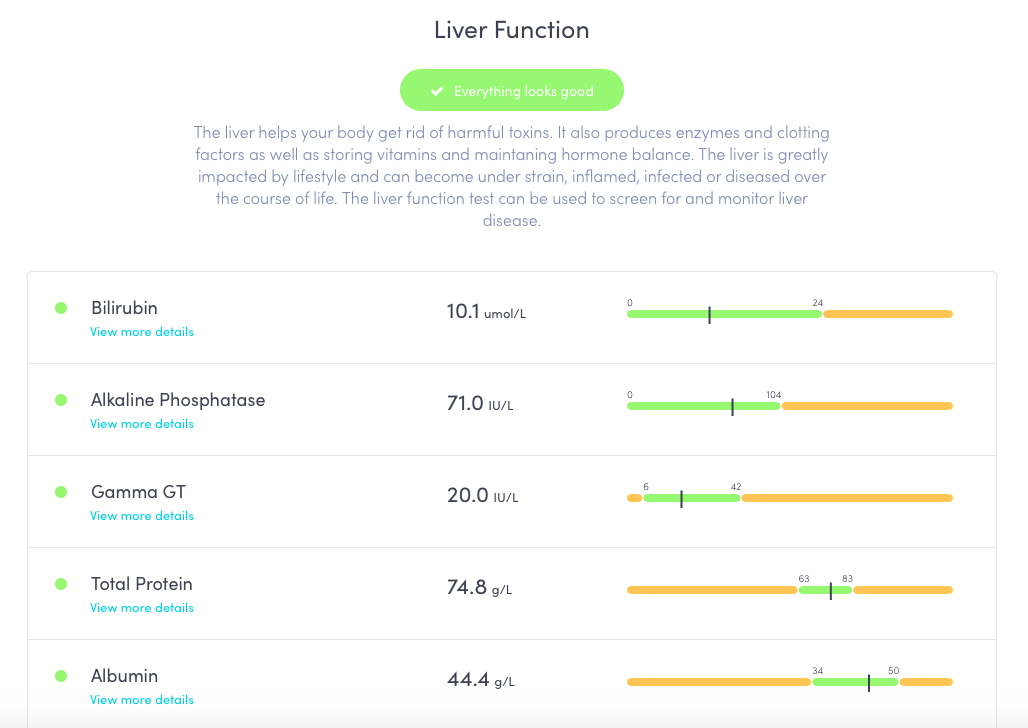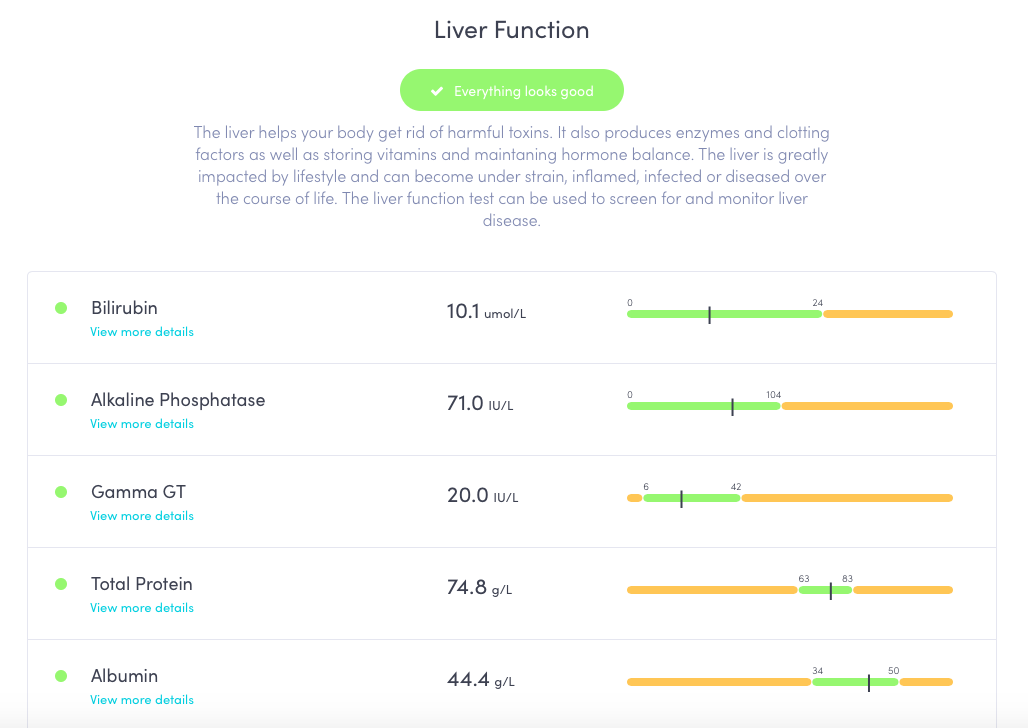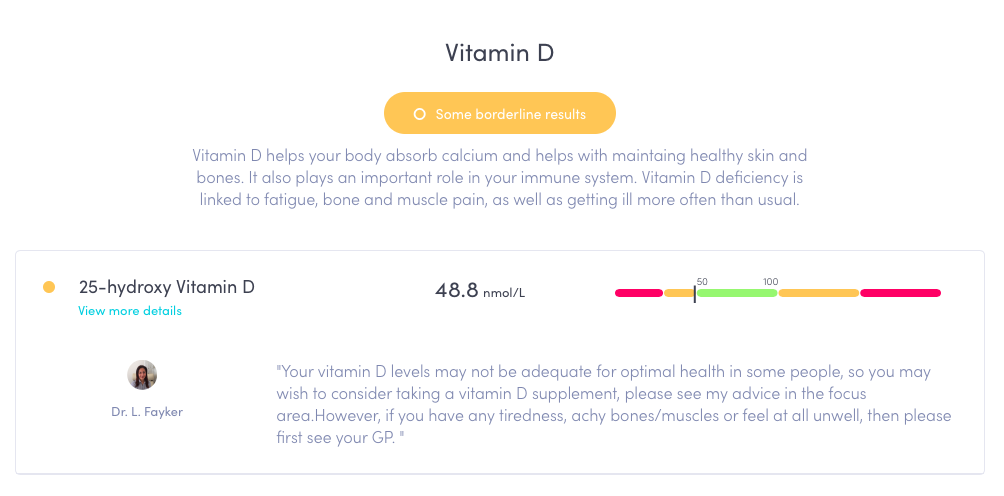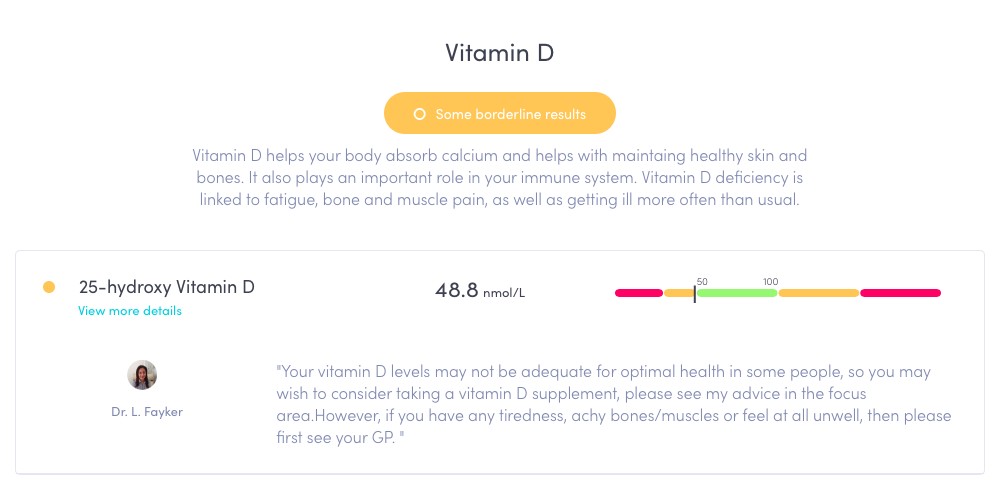 You then pop your sample in the post on the same day and wait for your results, which are sent to you in an email link where you can access your Thriva dashboard. The doctor assigned to you explains each section to help you understand your health and anything you might need to do to improve it if required. One of the things that came up in my test is low levels of vitamin D, which was really useful to know as I had no idea, and have since begun taking supplements to help with this.
Following on from your test, Thriva also offer subscriptions to their packages if you do want to keep track of your health after making changes, and you can personalise these to test different things if desired. The dashboard is super easy to navigate around and all the sciencey details are explained in an understandable way.
Overall I absolutely love Thriva and would really recommend trying it if you want to check up on your inner health and keep track of anything you might be able to do to improve it.
If you want to try Thriva for yourself, you can use my link here to get 50% off your first test.
LL x
*I was kindly gifted this kit from Thriva. As ever, all opinions are my own.