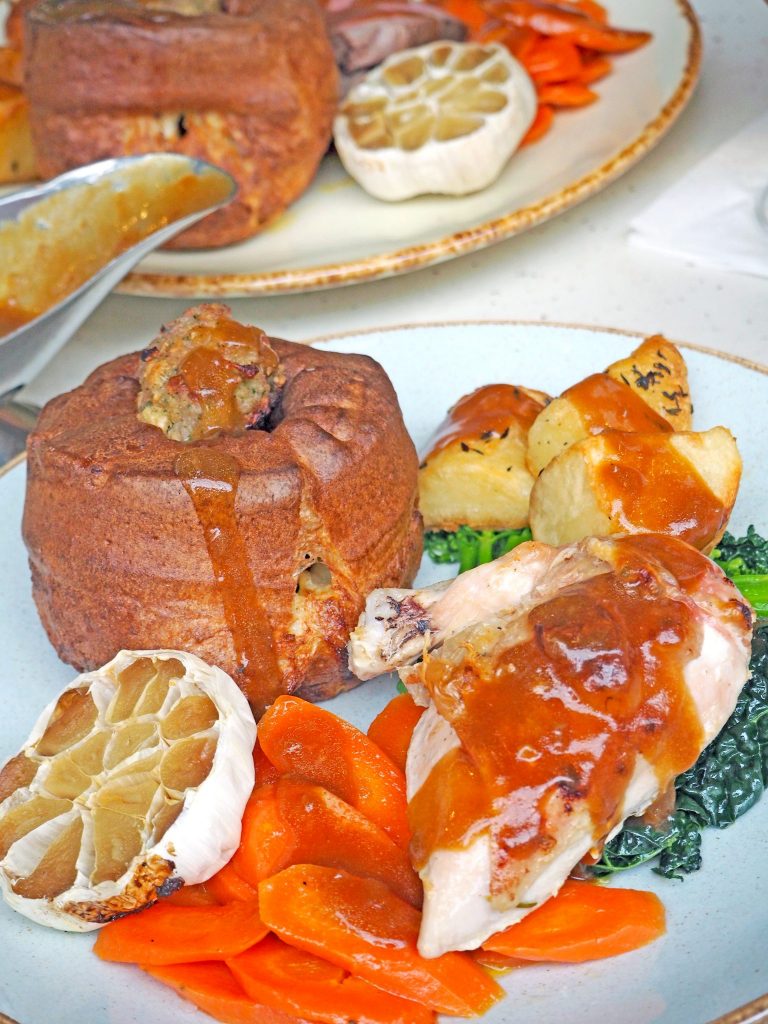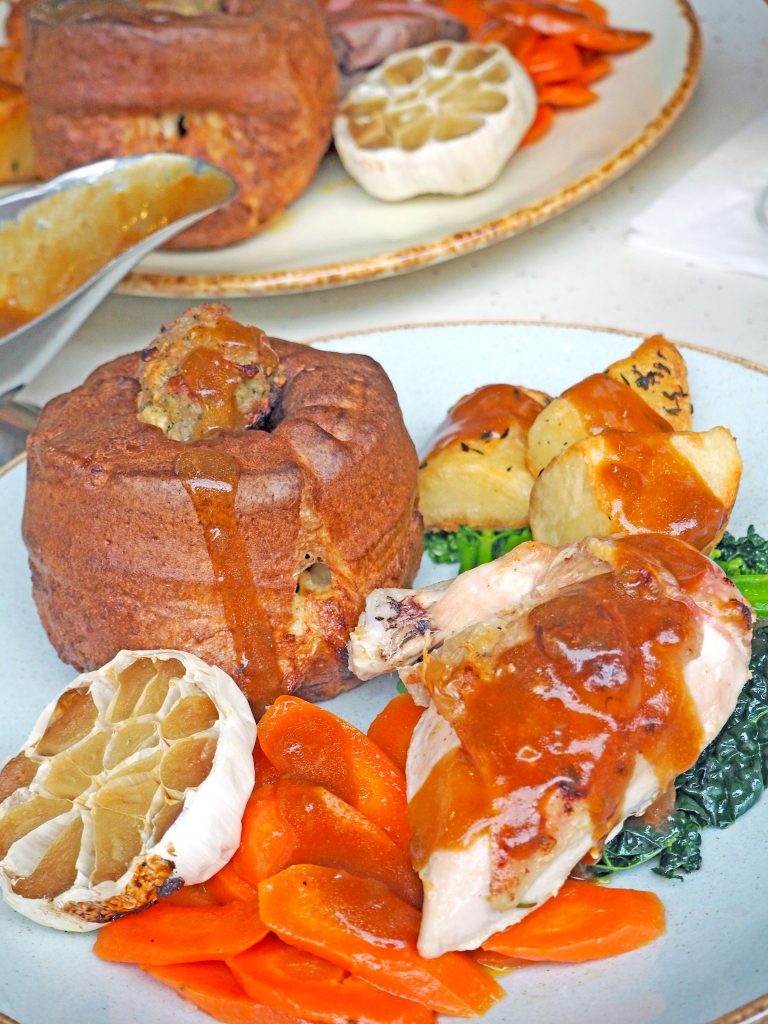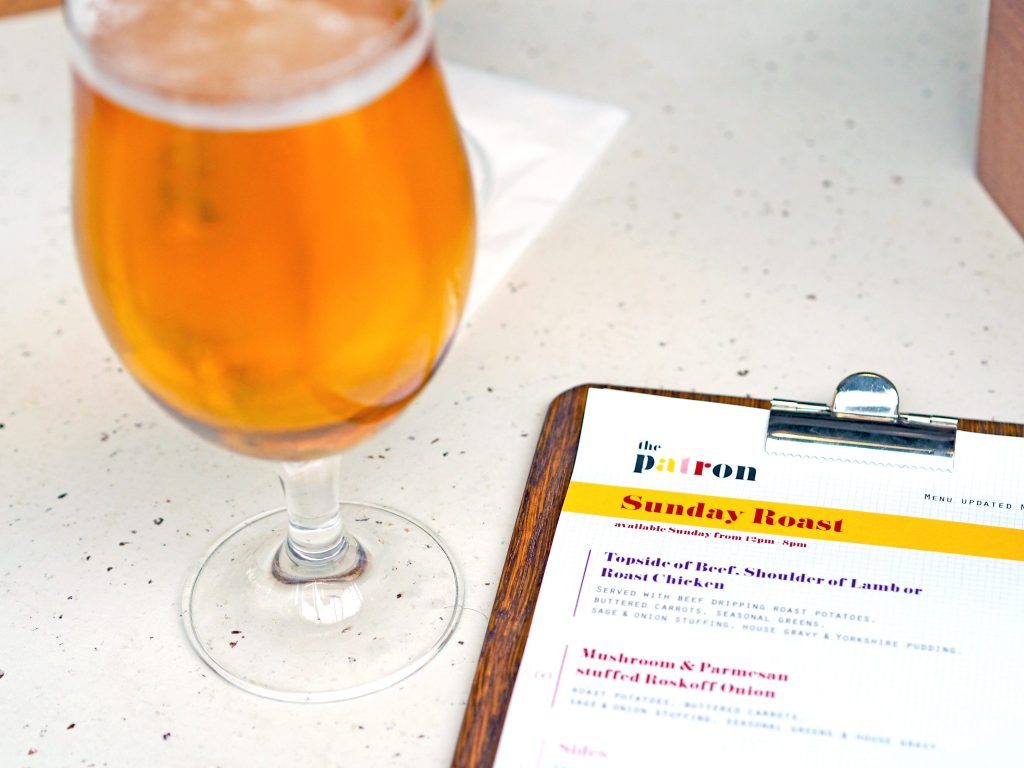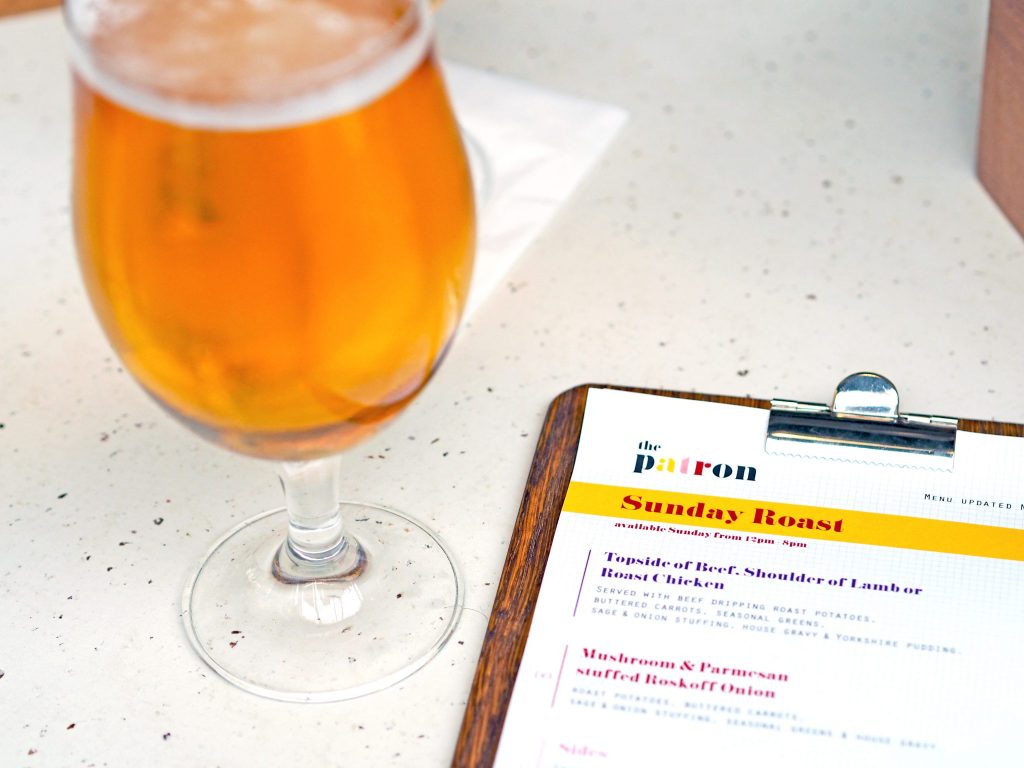 I can't believe that it was almost a year ago that The Patron opened it's doors in Manchester's ever popular Northern Quarter. I actually attended the launch night last year and had a great time, and have been back to the bar on Oldham Street a few times since. The venue is pretty big compared to some of the NQ's smaller haunts, with huge glass windows perfect for those who love to people-watch, retro style decor and an epic menu boasting craft beers, cocktails and an eclectic range of British, Middle Eastern, and Persian-inspired small and large plates.
They also offer one of the best Sunday roast deals I have seen in Manchester – two Sunday roasts plus a bottle of wine or pitcher of beer for £40. If you aren't a Sunday roast fan, first of all – who are you?! and second, The Patron offer a selection of other mains which you can opt for with a side of your choice for £12.50.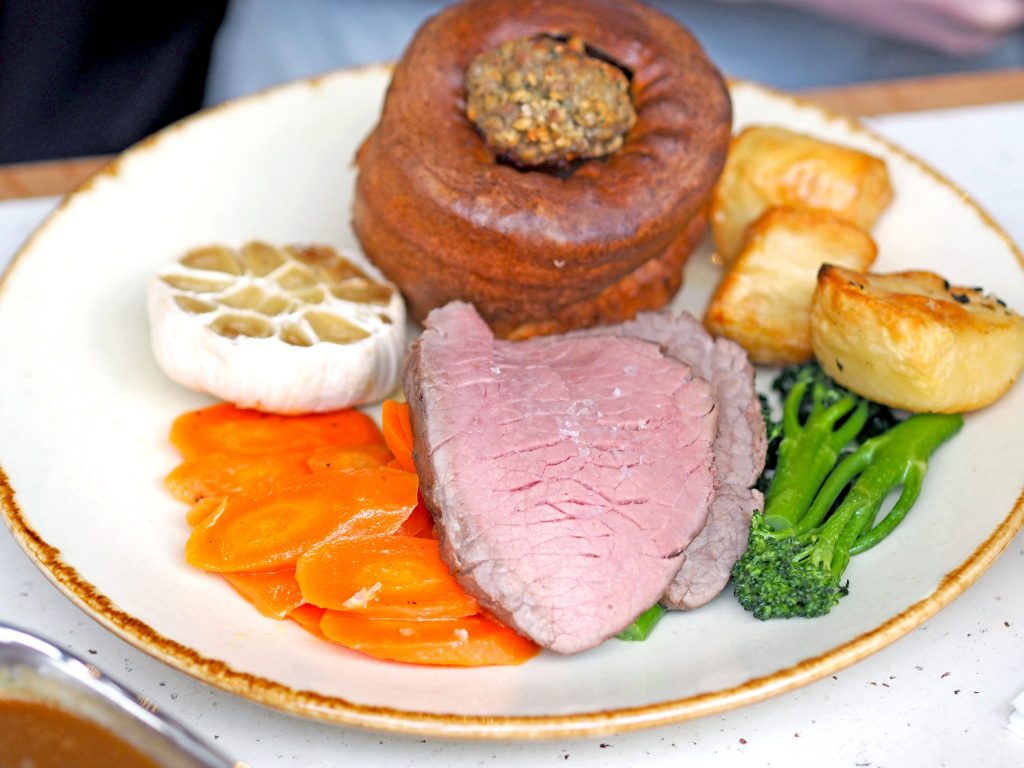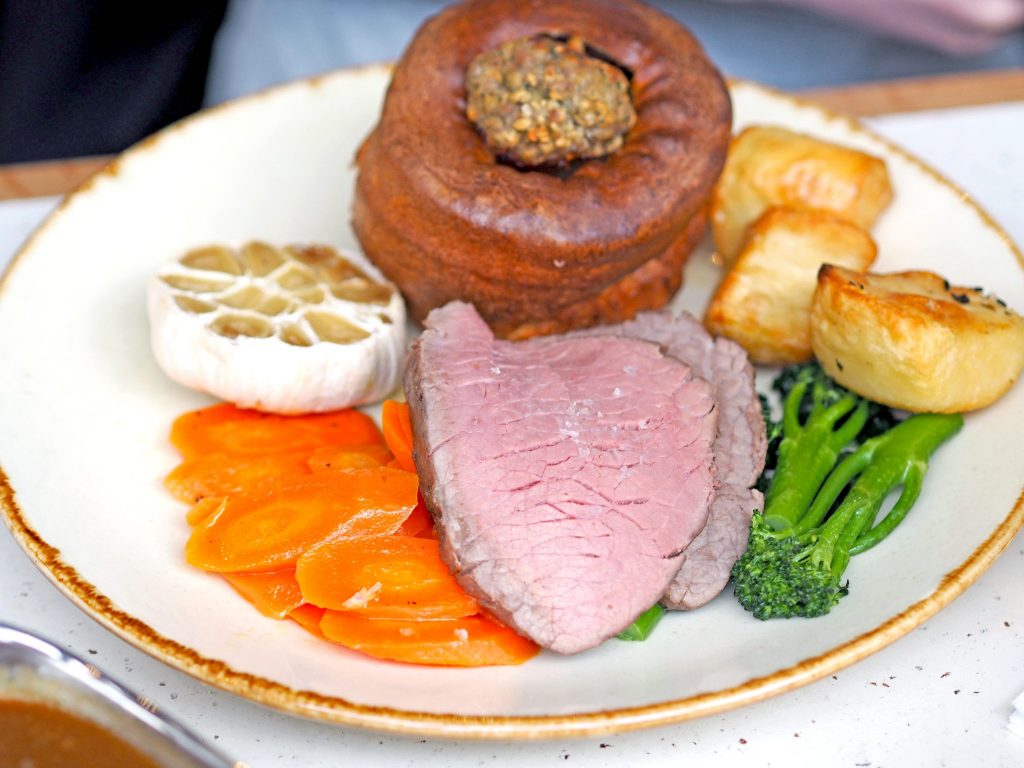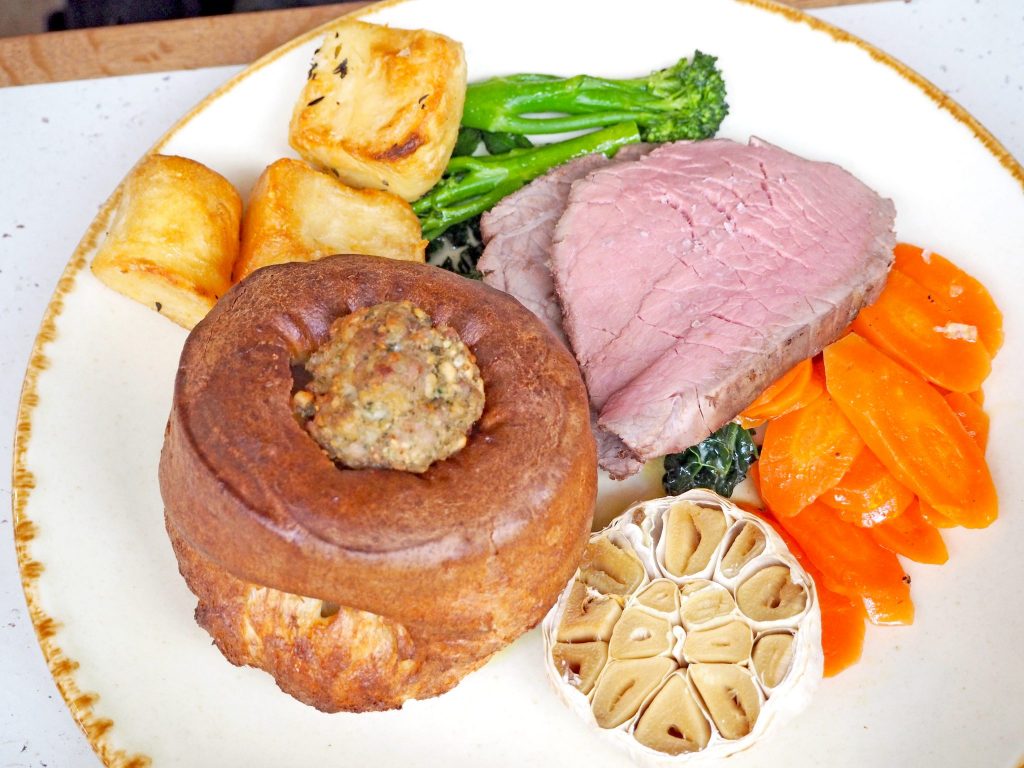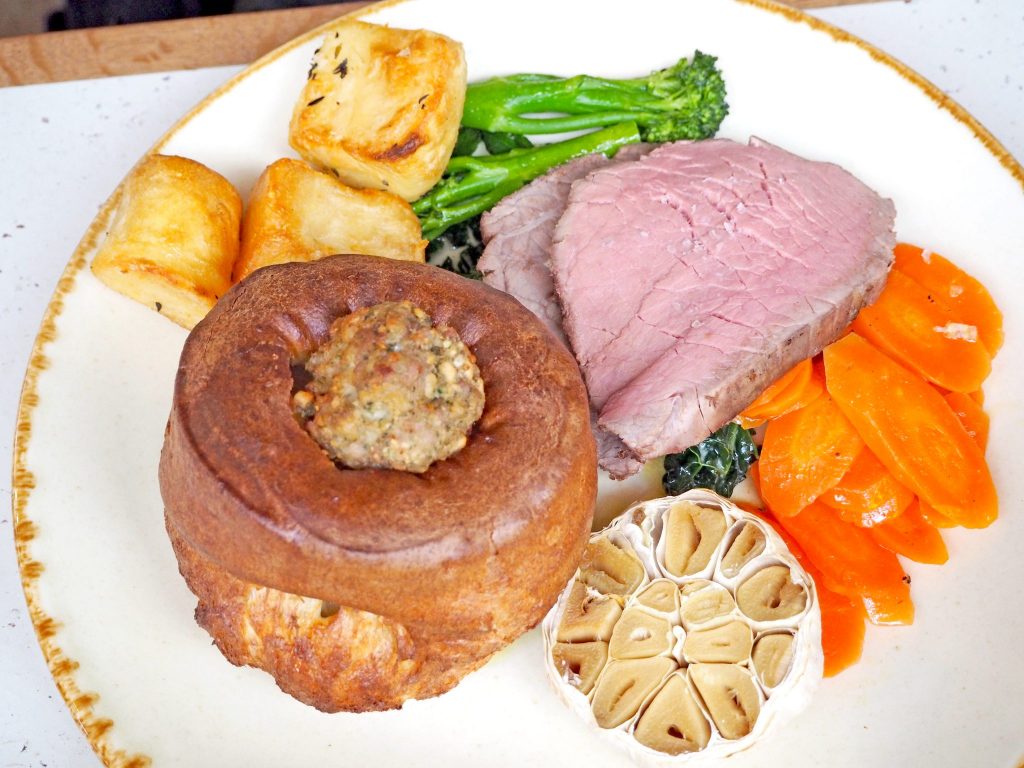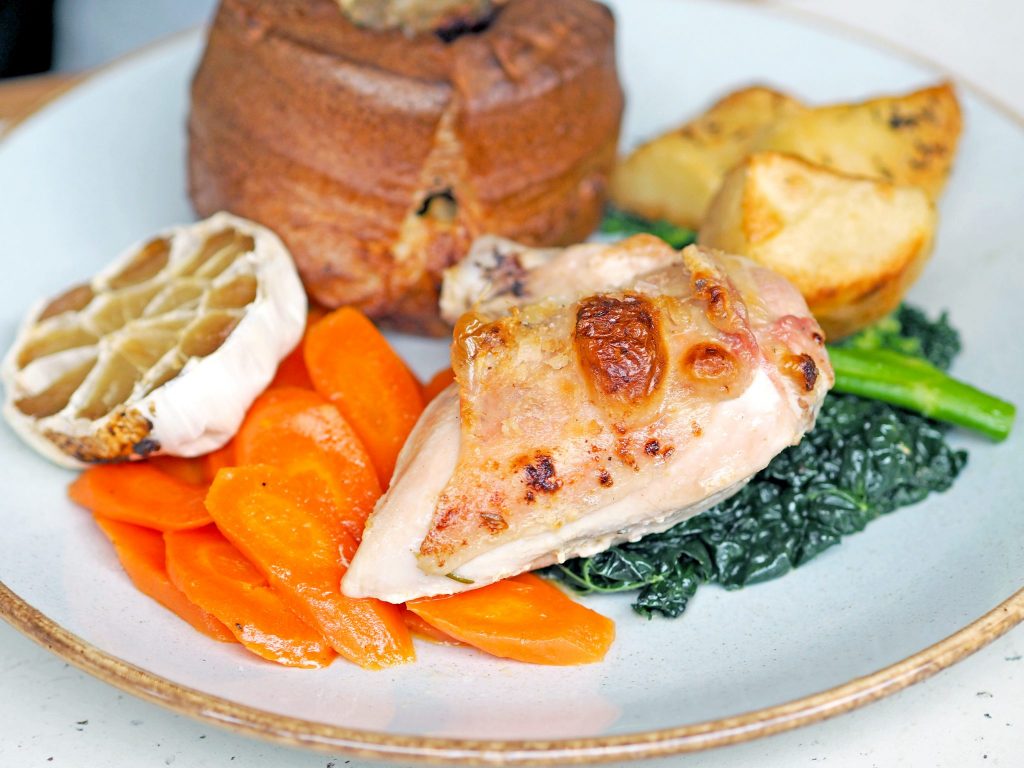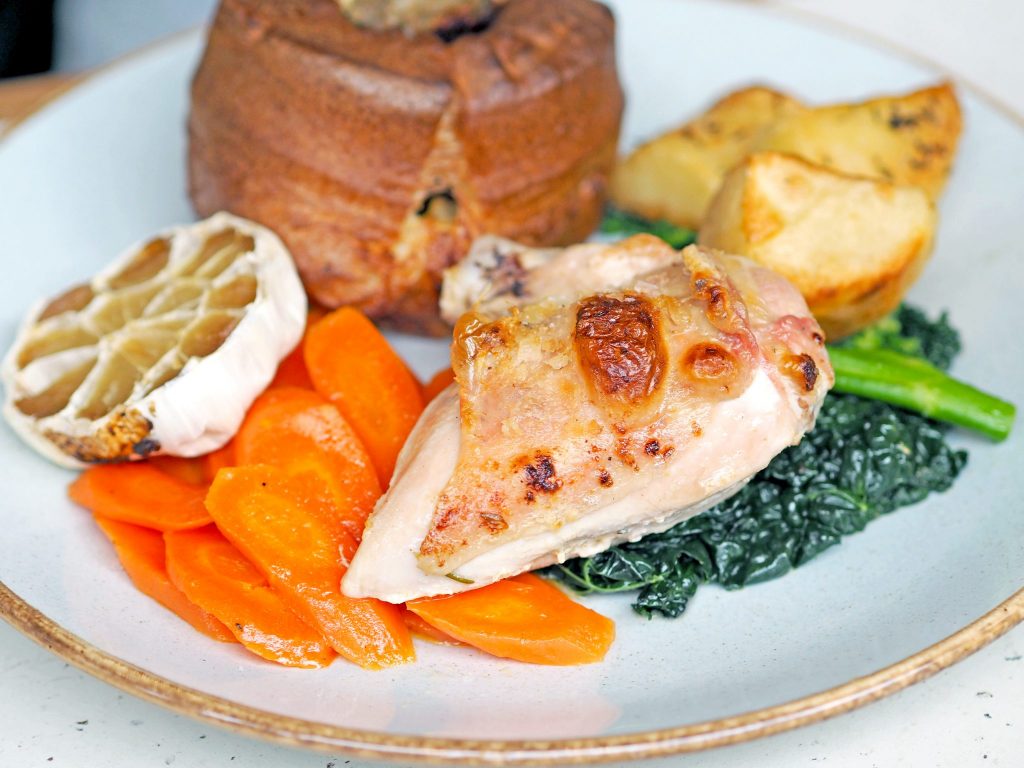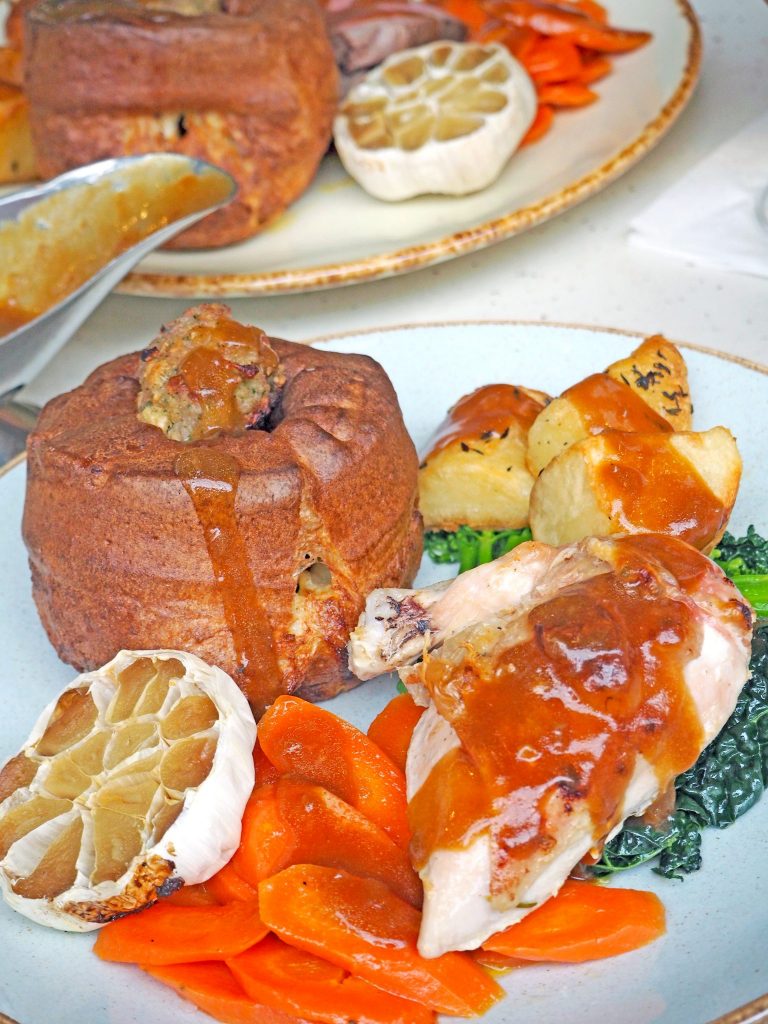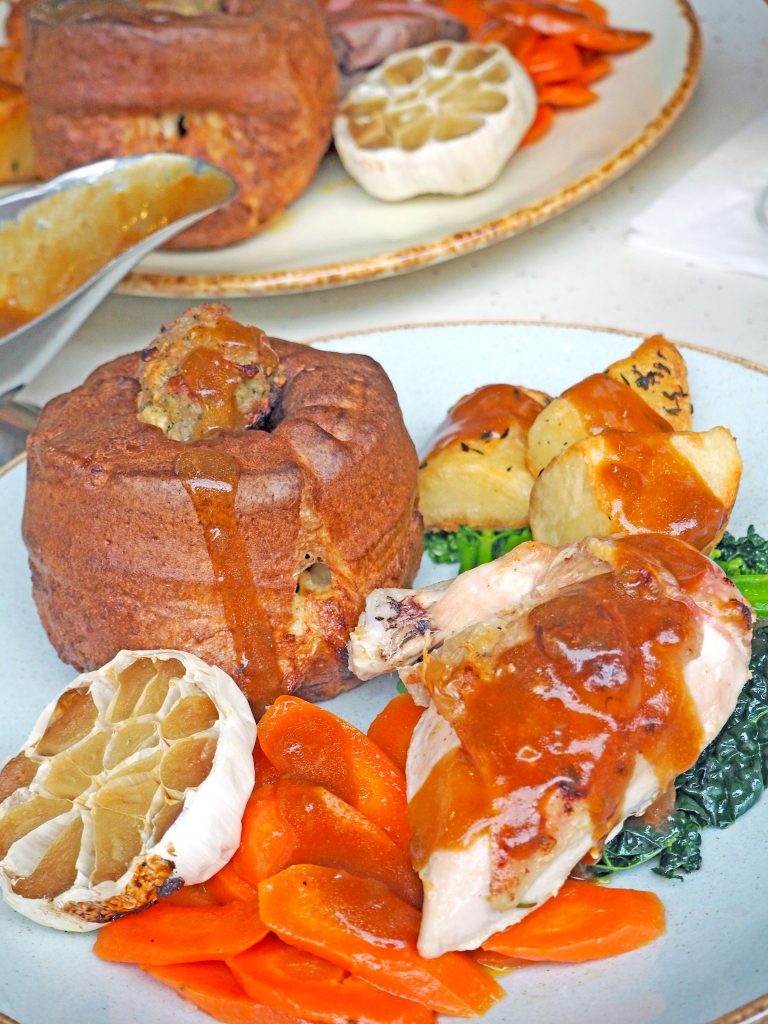 When I was invited down to The Patron to try their Sunday lunch I knew we would definitely be opting for the roasts. I had already heard loads of great things about them, and after trying some of their other food and drink at the launch, I knew it was going to be good. The Sunday Roast Menu has the meat-eaters options, which is either Topside of Beef, Shoulder of Lamb or Roast Chicken, all served with beef dripping roast potatoes, buttered carrots, seasonal greens, sage and onion stuffing, house gravy, roasted garlic and Yorkshire pudding, and for the vegetarian option; Mushroom & Parmesan Stuffed Roskoff Onion, served with the same sides and veggies as the other options.
I went for the Roast Chicken and JP picked the Topside of Beef. I of course had to try some of his (it wouldn't be a fair review if I didn't try a bit of everything now, would it?) and it was delicious. I did prefer the chicken but that is simply just down to personal preference. The meat on both dishes was very soft and tender; not dry at all, and all of the veggies were cooked and served to perfection. I absolutely love the addition of the roast garlic, I would put garlic on anything so this was like a dream for me (probably not for Jonny though), and the staff were more than happy to satisfy my drowning-everything-in-gravy habit and top up the gravy boat after we quickly emptied the first one.
I honestly couldn't fault it at all – the servings are perfect sizes; a nice hefty portion for a lazy Sunday afternoon, but not too much to send me back to sleep once I get home. A great venue for watching the world go by on any day of the week, and the Roast deal is pretty unbeatable in my opinion.
You can visit The Patron website here for menus, booking and more info.
LL x
*Thank you to The Patron for hosting us and providing the most delish Sunday Roasts! As ever, all opinions are my own.