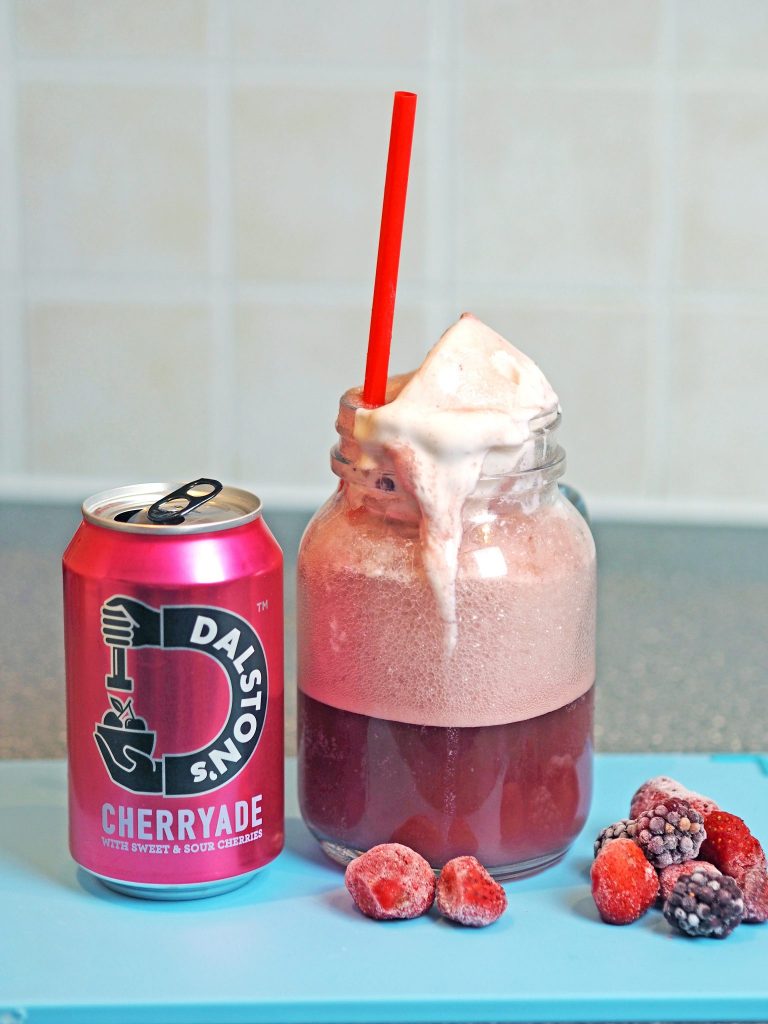 I'm generally not one for sodas and fizzy drinks; I tend to stick to good old H2O if I'm feeling thirsty, simply because I know how many ingredients that I cannot even pronounce are packed into a bottle of pop (and also I just genuinely like to drink water). That said, there are some occasions where water doesn't quite cut it – I do like playing around with different flavours as mixers in spirits, and in the same breath, to counter a little too much alcohol an ice cold fruity soda never goes a miss.
I have really noticed this year that as people become more health conscious, they are swapping out the usual sodas for flavoured waters or health juices, so as much as sometimes we are knowingly looking for a sugary fix in a can, healthier options are becoming more popular.
Dalston's is a craft soda brand that was founded in London, and they have just released three new carbonated flavours, including the UK's first ever all-natural Cherryade, a vibrant drink crafted with Morello sweet and sour cherries.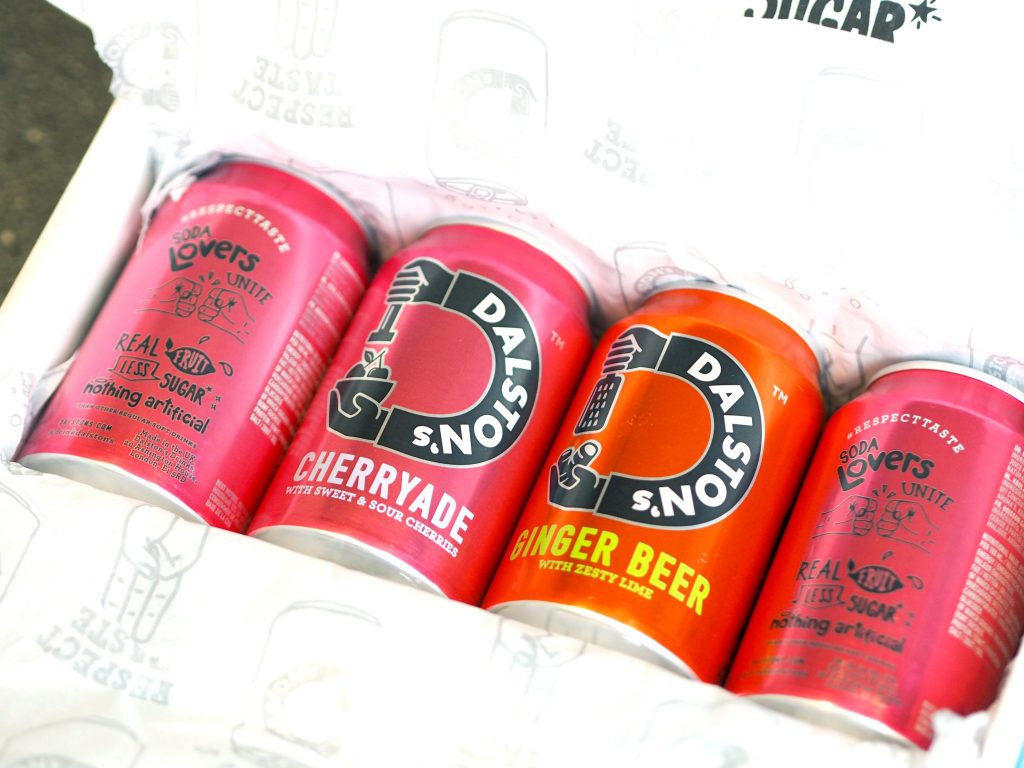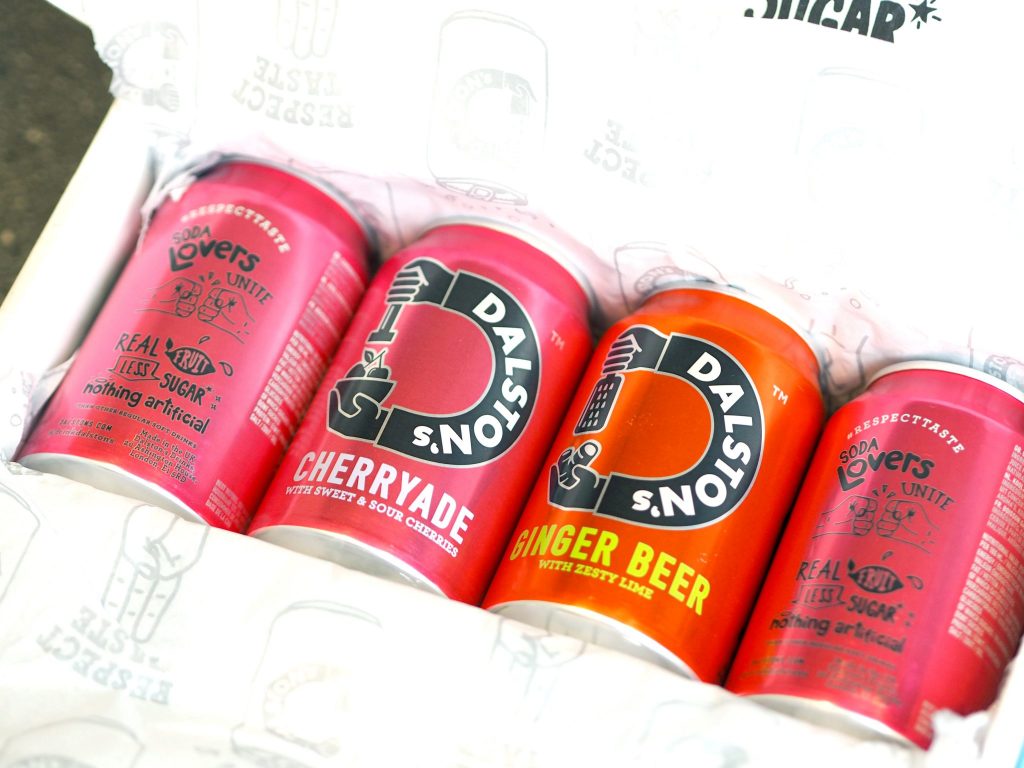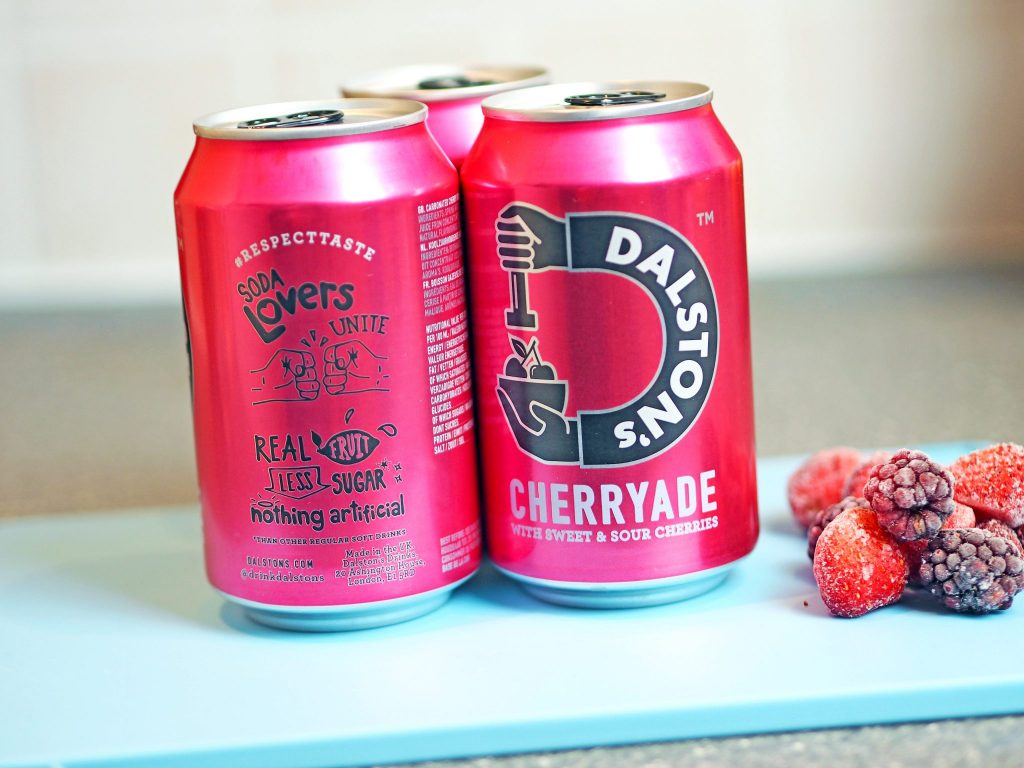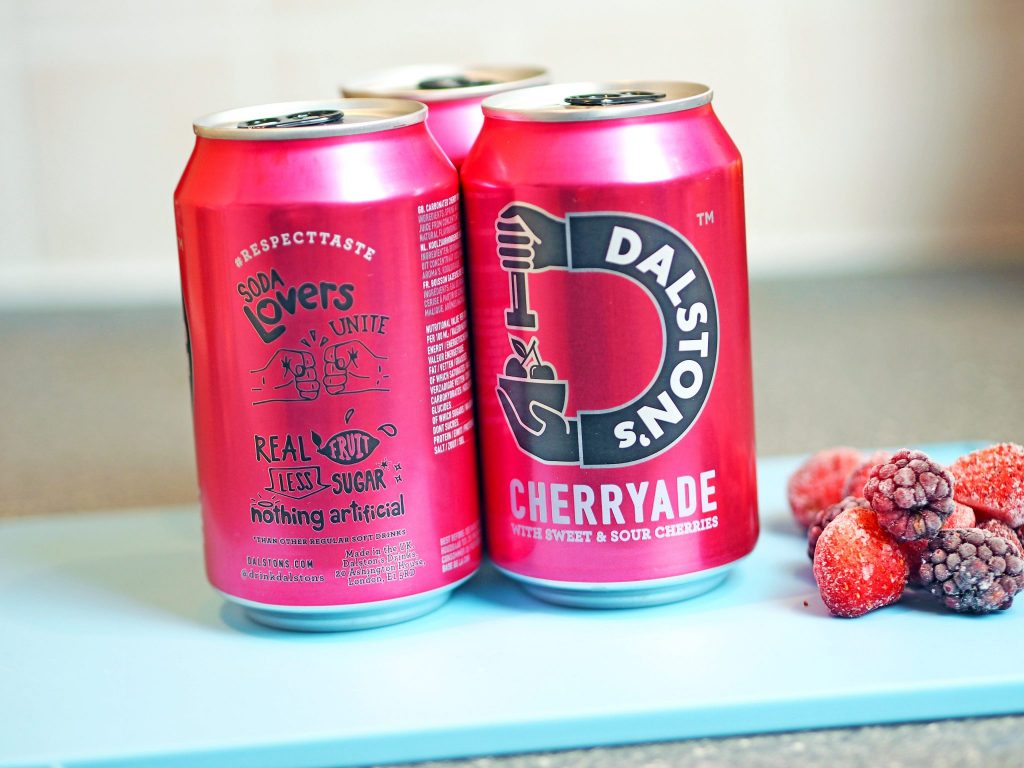 Honestly, this is one of those brands that I would reach for on the shelf purely because of the packaging. I love the bright and bold colours, the cool logo which varies slightly on each can to signify the flavour, not to mention that I am a sucker for a pun or a clever quote which they use in a lot of their branding. Plus their Instagram is just, well, totally #InstagramGoals.
Dalston's has also just switched packaging for its multipacks from single use plastic to cardboard – eliminating 24 tonnes of plastic in the next two years, which is definitely something to get behind.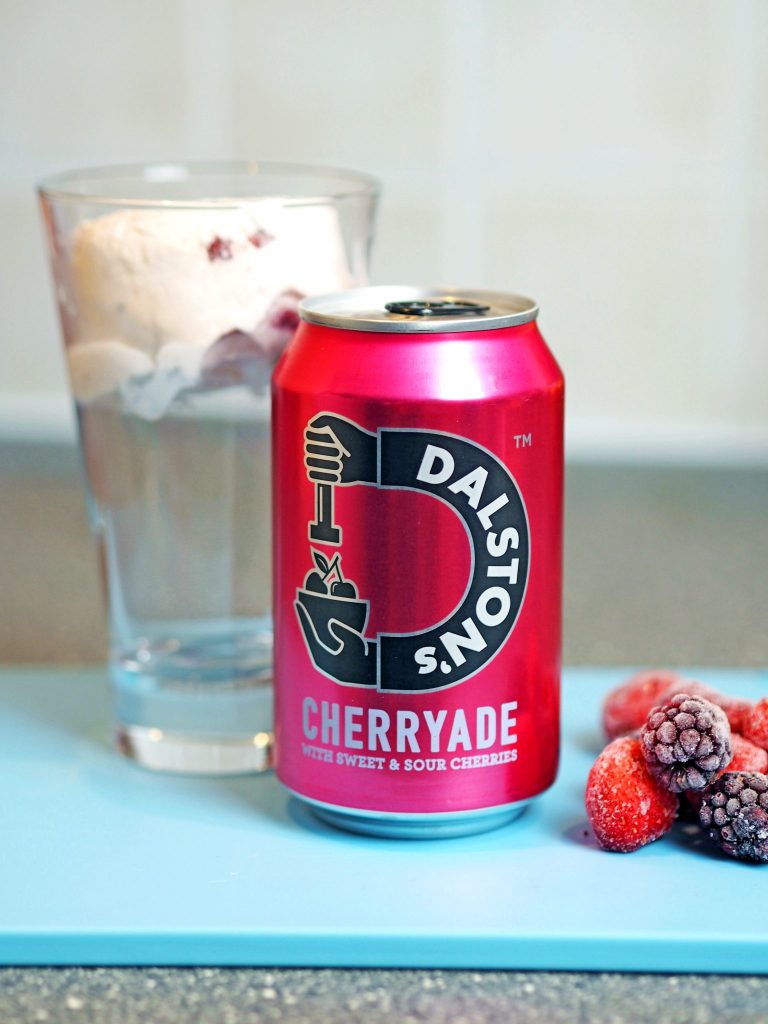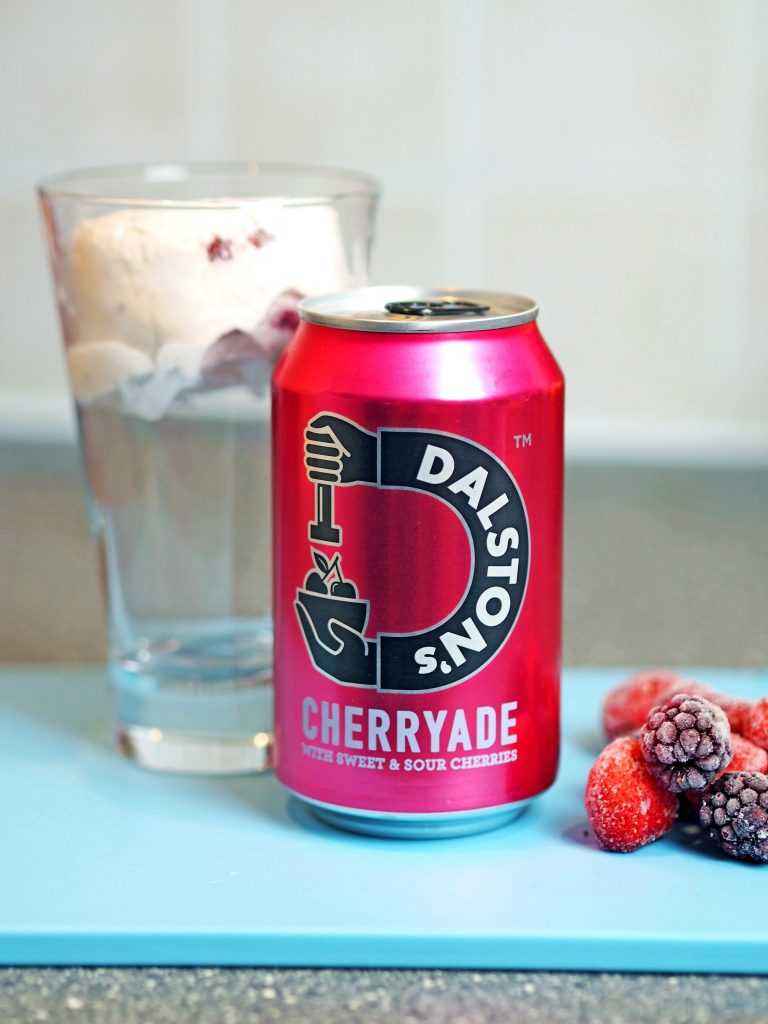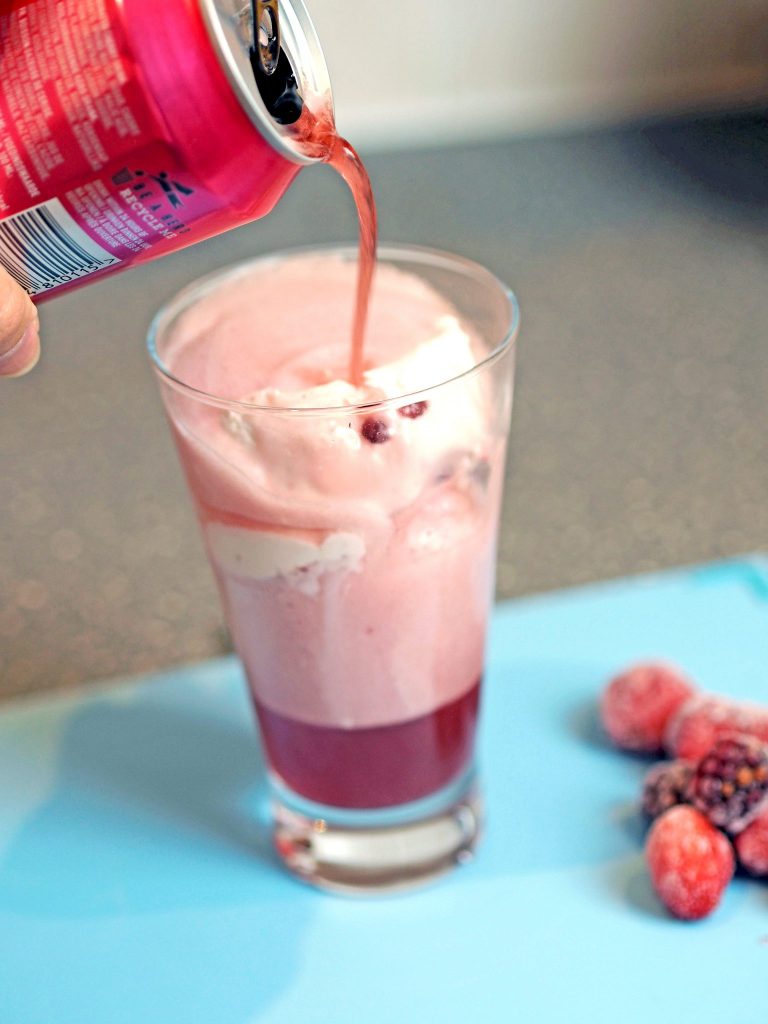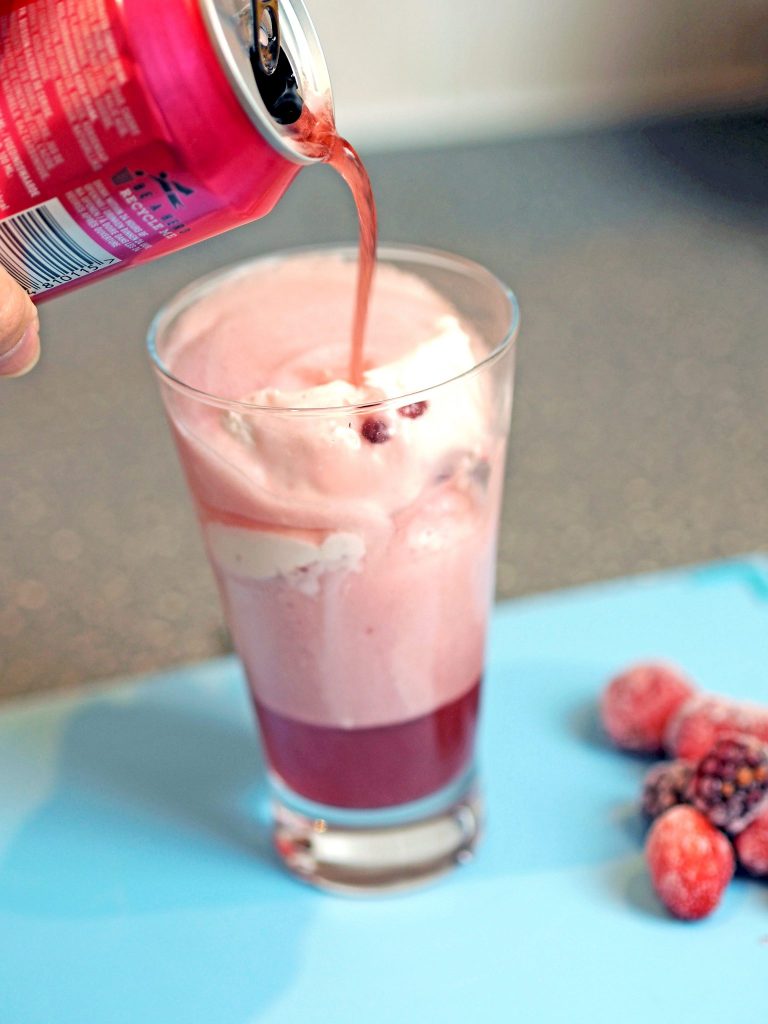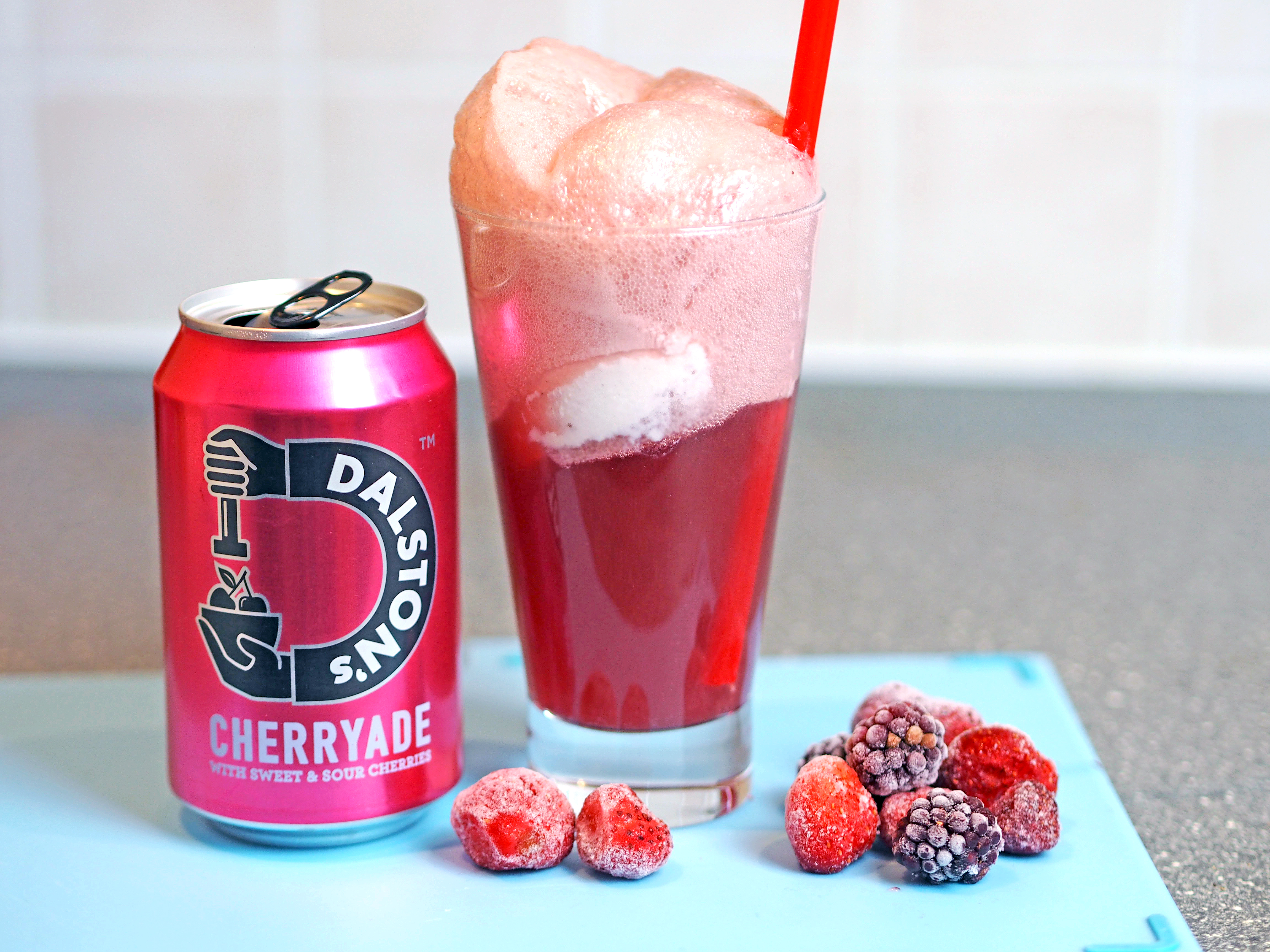 When I was sent some of the new Dalston's cans to try, I was told that the cherryade makes for the perfect ice cream float, so of course I had to put this to the test. I mean, what sort of blogger would I be if I didn't take the recommendation of adding a dollop of ice cream to my drinks?!
Even when the cans arrived in a cardboard box I immediately recognised what the package was thanks to their stand-out branding. When Dalston's was first created it was actually hand delivered by bicycle to small cafes and bars across East London! After chilling them down, I went straight for a cherryade to make myself an ice cream float. I had a vanilla ice cream which actually had berries in it, so it went perfectly with this flavour. Honestly it tastes like childhood in a glass! It has been so long since I had an ice cream float and this definitely made me wonder why. The cherryade is delicious; sweet but without any nasties, and the perfect cold drink for a hot summers day.
I absolutely love that Dalston's use all natural ingredients, and I would 100% reach for this if I fancied a soda or something sweet. I also think this would be great for adults mixed with a favourite spirit, and I am already planning on trying the flavours I haven't got round to yet. If you are a bit of a fizzy drink lover then this is such a great option and definitely one to try – no additives, all natural, lower in calories and better for the planet.
You can head to the Dalston's website here for more info.
LL x
*These products were sent to me for review. As ever, all opinions are my own.