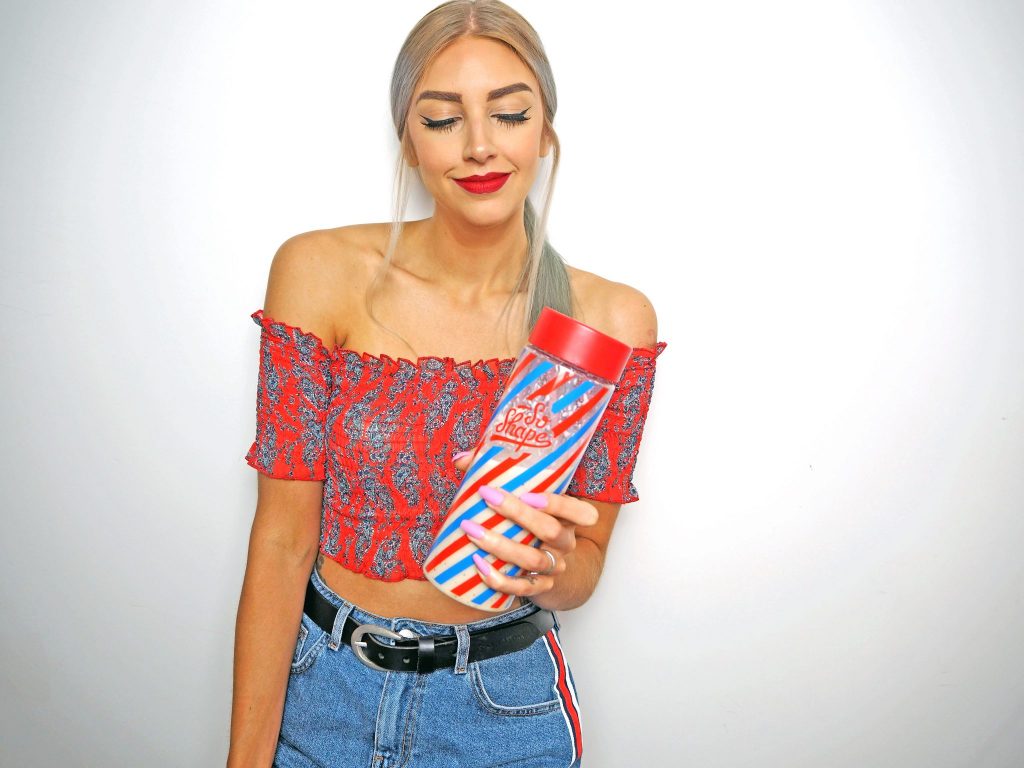 I am constantly (as I'm sure you know if you are a regular reader) trying out new healthy snacks and meal ideas, and although I'm really not a dessert kinda gal thanks to eating my life time supply of cake when I was a baker, I adore creating healthy sweet treats to satisfy sugar cravings without my healthy efforts taking a hit.
I was recently contacted by So Shape, who are actually a Paris based nutrition company who have just launched here in the UK. Their products are based around the 'So Shape Challenge', which is basically a meal plan consisting of two Smart Meals a day, along with a rule-free lunch; allowing you to enjoy foods that other plans may restrict on, at the same time as providing you with balanced and nutritious meals at breakfast and dinner without a tonne of calories.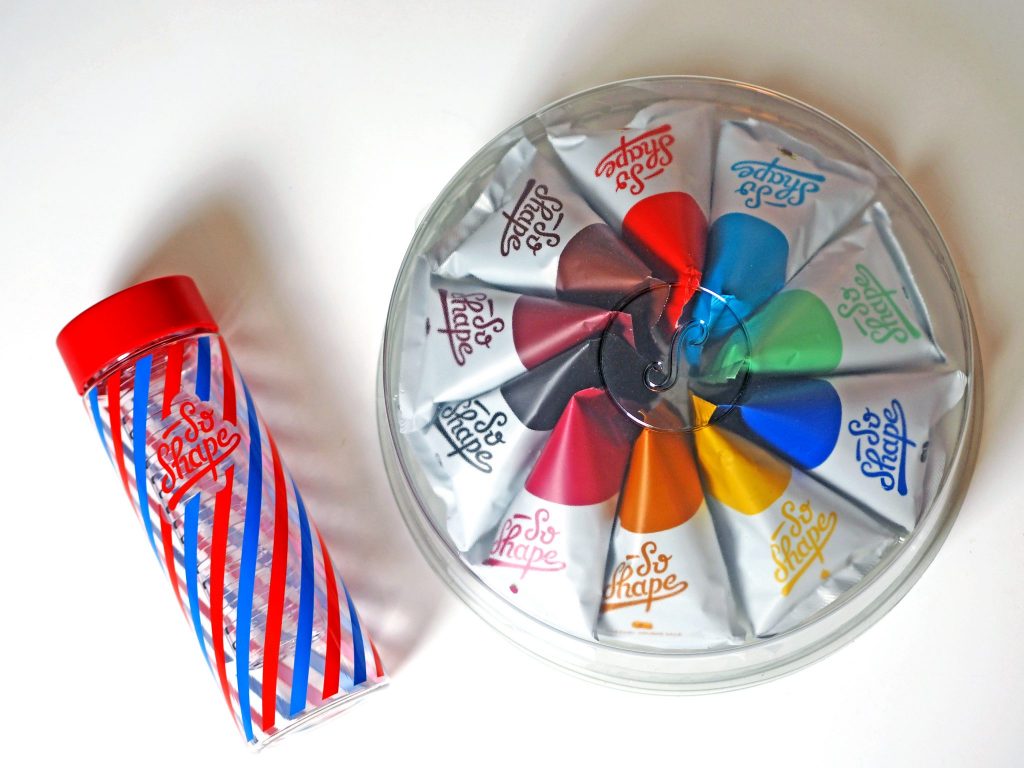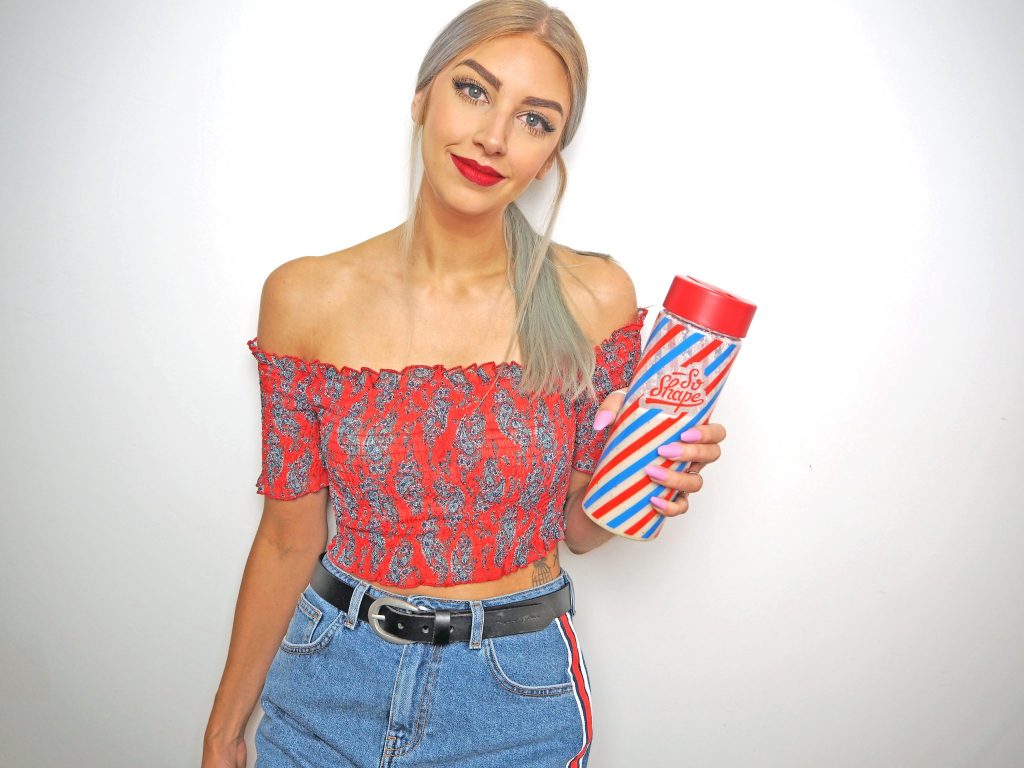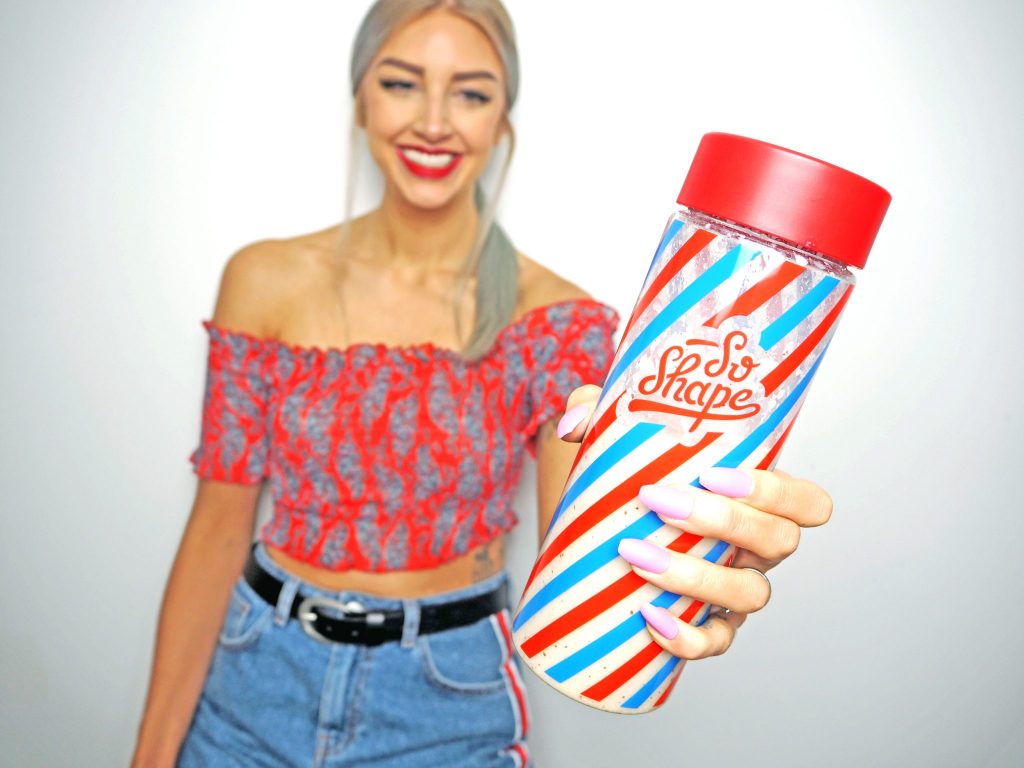 First of all, you have to check out their Instagram page. So Shape have absolutely nailed their branding and their feed is super dreamy – just looking at it makes me want to buy their products! If you don't want to lose weight or take part in the challenge, their products are perfect for on-thego, busy lifestyles or a post weekend detox as they supply all your daily micro and macro nutrients.
So Shape suggested I try their shakes as healthy meal alternatives or snacks rather than do the challenge, and (much to my delight) sent me a range of their sweet sachets to be mixed with water and drank chilled, or as a frappé with ice. Can we just take a moment to appreciate how cute their packaging is?! I actually felt like I was delving into an epic cake made up of all different flavoured slices when I received this in the post! Each flavour comes in a sealed sachet, so is perfect for taking with you on the go for busy mornings or for a sweet snack to stop you from grabbing a chocolate bar when you get peckish. The plans also come with a So Shape shaker, so you have everything you need to prepare you meals in, and it even comes with a fruit infuser so you can add whatever flavours you like and use as a detox water bottle.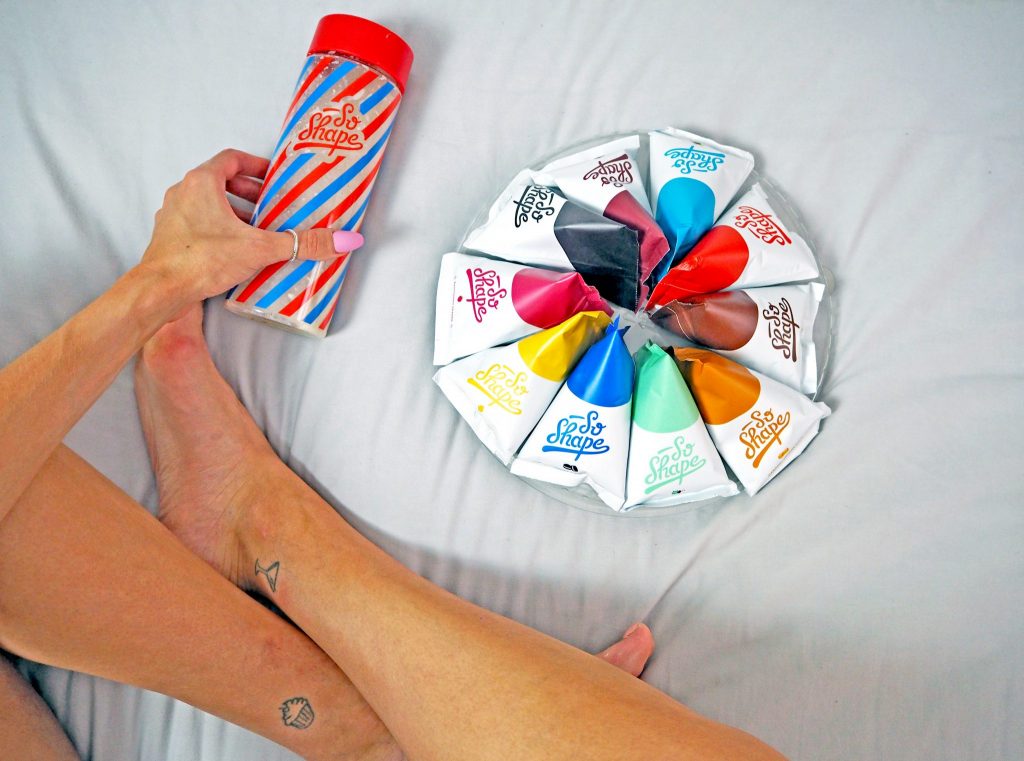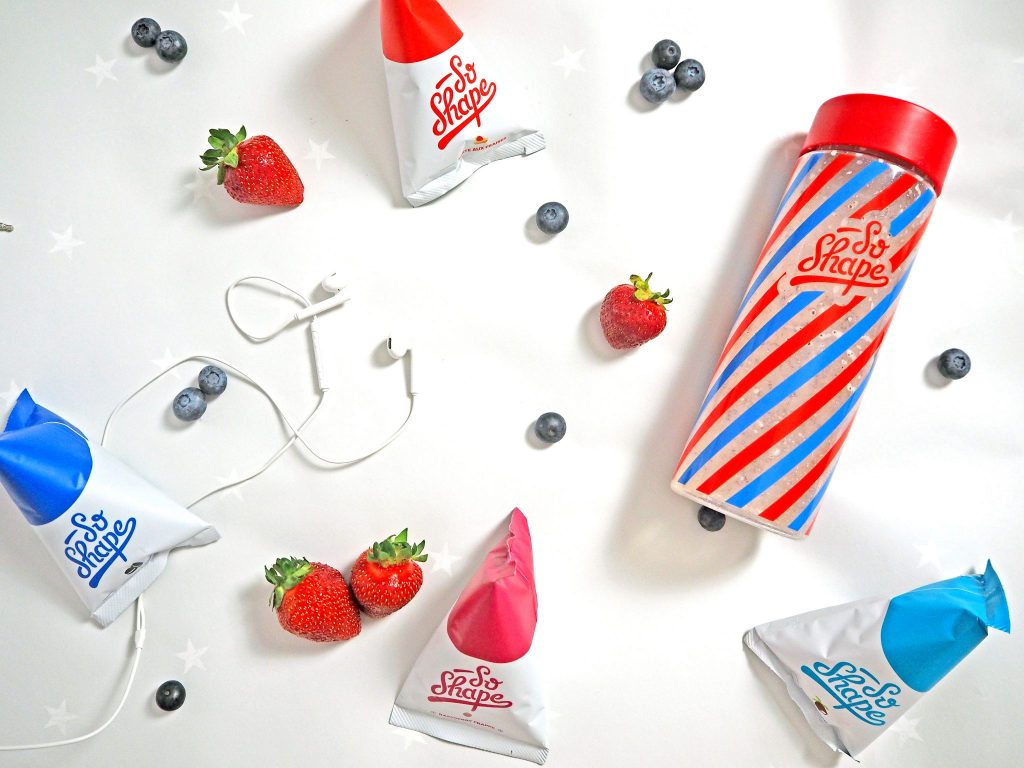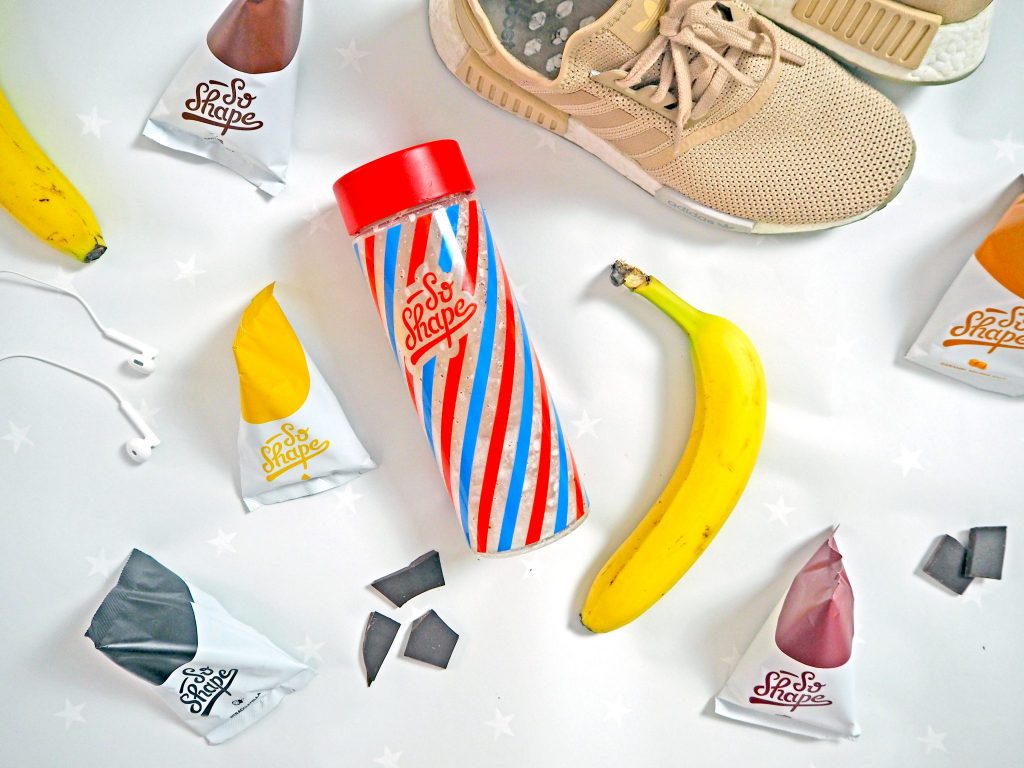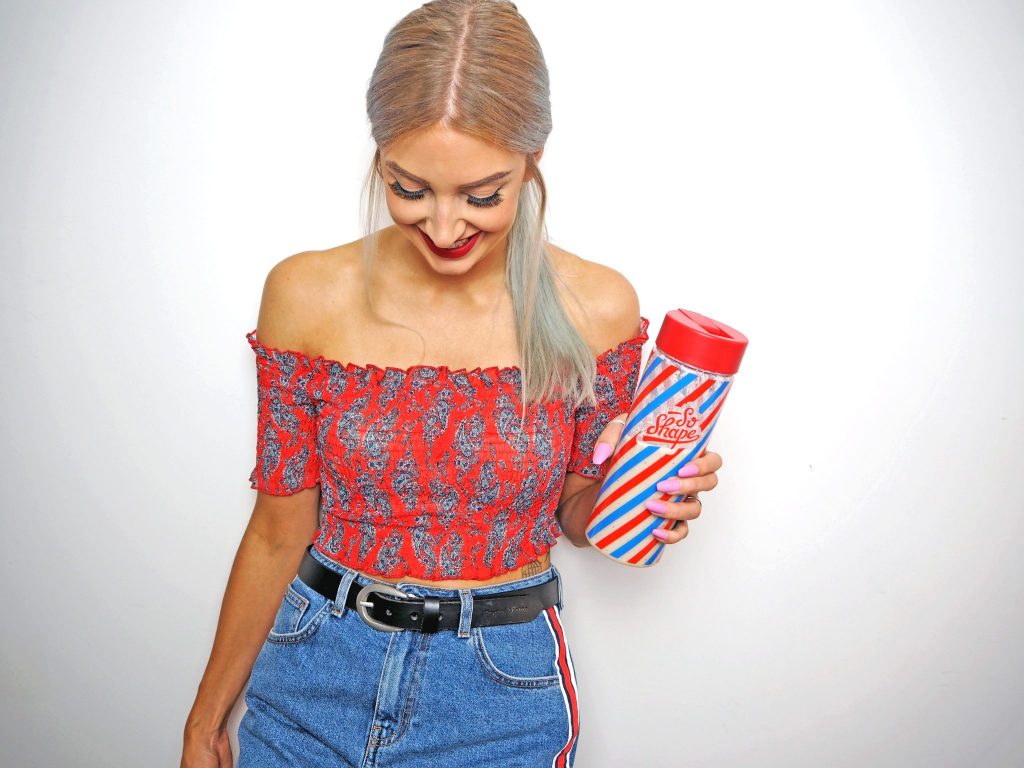 As someone who really got into fitness over the last few years, I am SO skeptical about meal replacements and cutting things out of your diet, or severely cutting calories – I used to be guilty of this myself and it is so bad for your body as well as your mind; it really does affect your overall physical and mental wellbeing. Only after doing my own research I realised just how negatively this can affect your body, and I completely stay away from this sort of thing, but after reading all about So Shape and how it works I was really on board with their method and products.
They give you a tonne of 'open foods', which you can enjoy guilt free whilst on your challenge, as well as the fact that you can have whatever you like for lunch in-between your Smart Meals. They also have a range of Smart Food products including pancakes, muffins and muesli which you can incorporate into your diet to help you stick to a healthy lifestyle long-term. Not to mention some great recipe suggestions that come with your plan, and if all that still feels a bit too restricting, you can use So Shape as I have – as healthy snacks that are easy to incorporate into a normal diet (not to mention absolutely delicious!)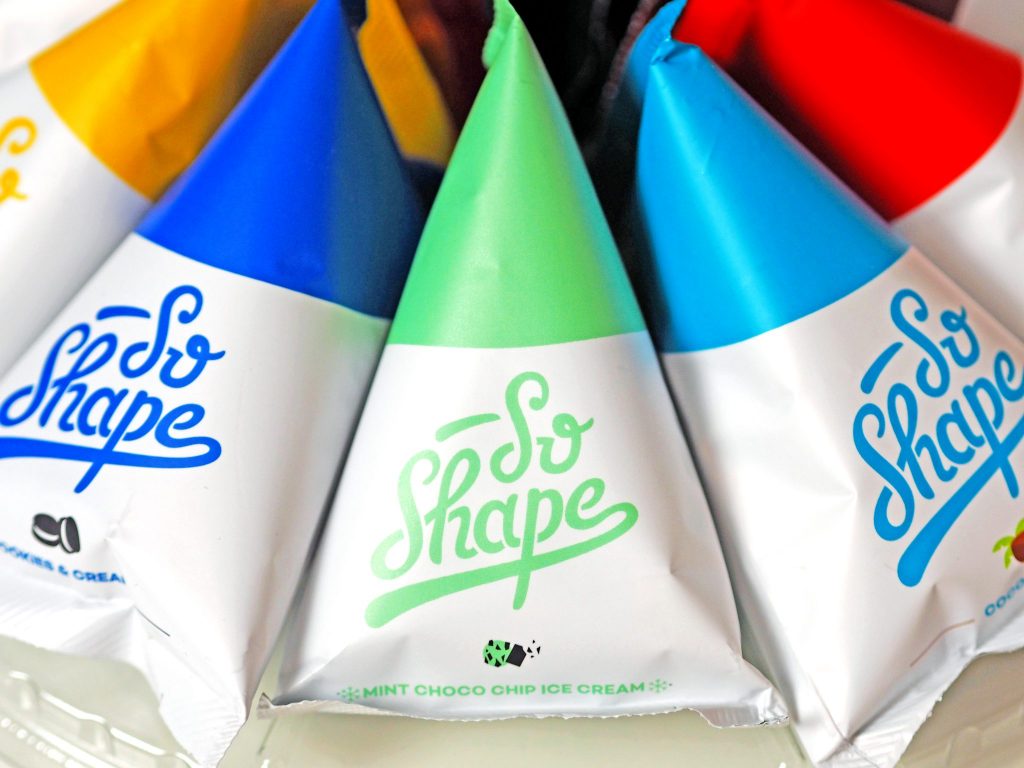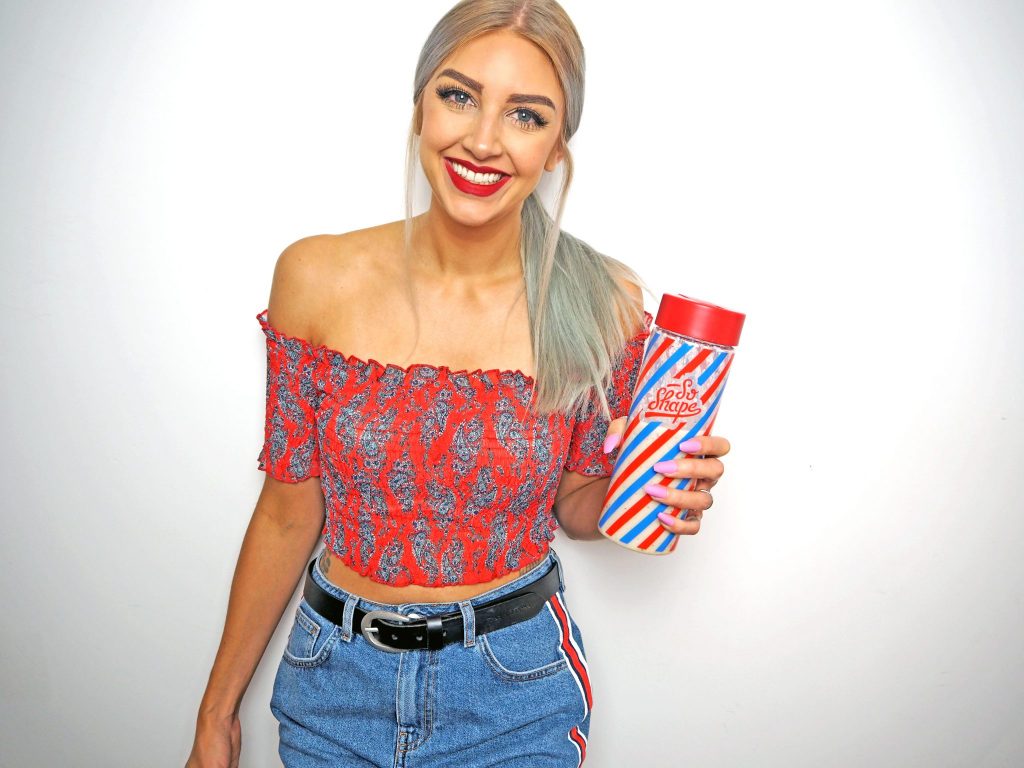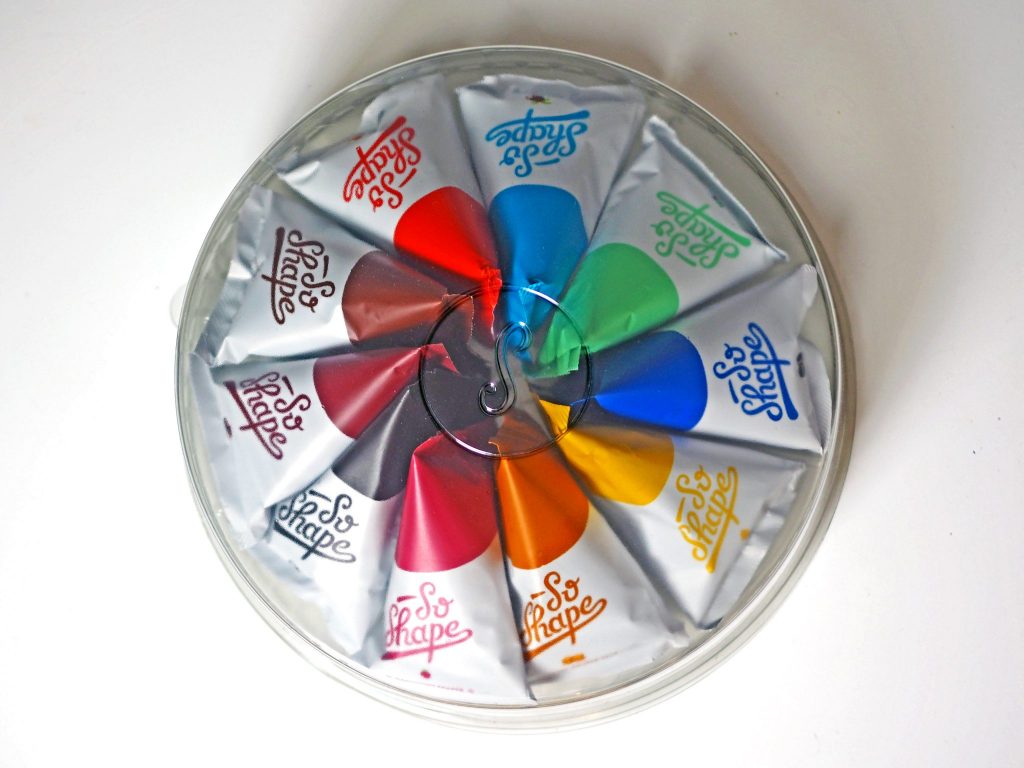 I have had the best experience with So Shape – their products are genuinely tasty (which we can't say about a lot of 'diet' foods), convenient, and so flexible to work into a lifestyle and meal plan that suits you. The sweet sachets I tried are really easy to mix into foods, so as well as having them as a shake alone, if I didn't feel like this would fill me up (which, lets be honest is most of the time as I seem to be a bottomless pit of hunger most days) I added the sachets to greek yogurt or oats, which made my breakfasts so delicious that it felt like I was eating dessert. If you are conscious of cals, I also found that I could use a sachet for 2 servings mixed with these, as the flavour wasn't weak at all, so I still got the yummy taste and the benefits of the Smart Meal nutrition without overdoing it.
There are a huge amount of benefits and amazing ingredients in these sachets, I didn't once feel like I was consuming processed foods, and they complemented my diet and lifestyle perfectly. I also love how much variation you get with all of the different flavours. I am actually really keen to try the So Shape Challenge now to tone up a little in time for my summer holiday and share some results with you guys!
You can try it for yourself by using the code LAURACUSTOM to get double the amount of flavours in any 14 or 28 day challenge!
You can visit the So Shape page here for more information and to shop the range.
LL x
*This post is in collaboration with So Shape. As ever, all opinions are my own.