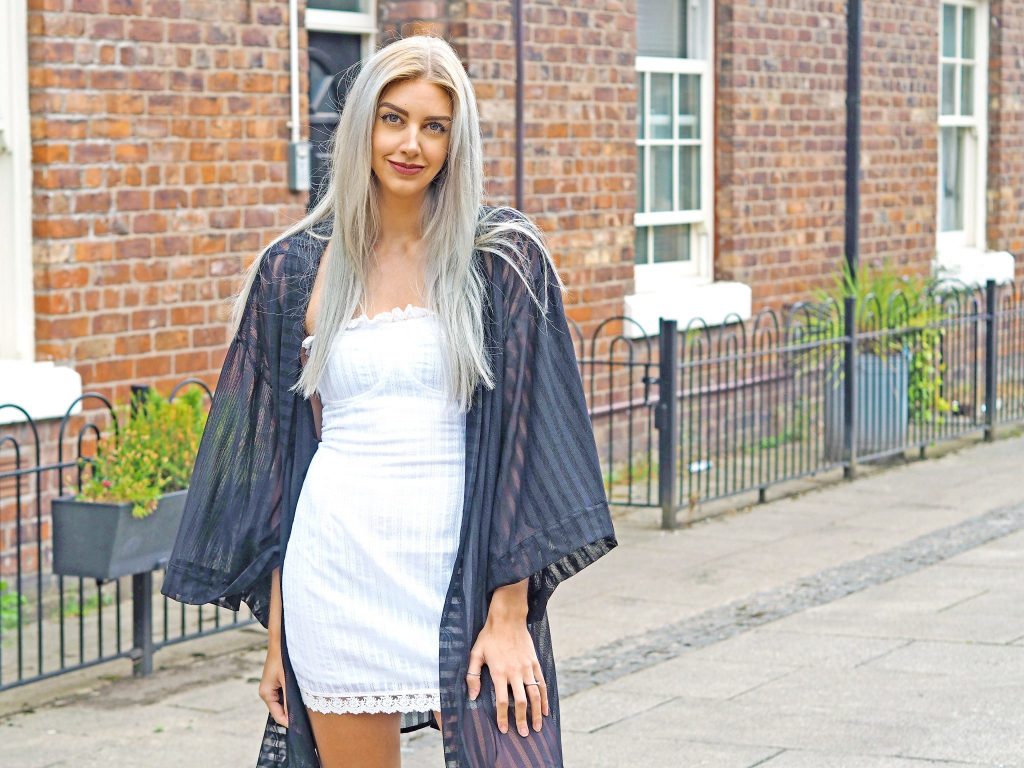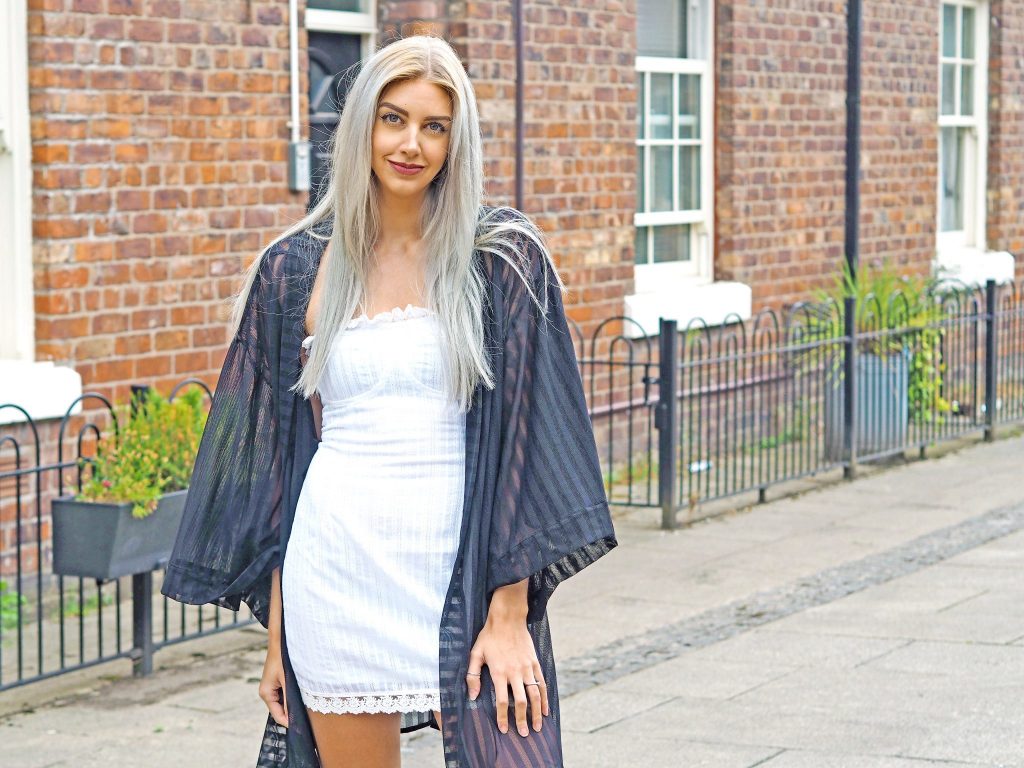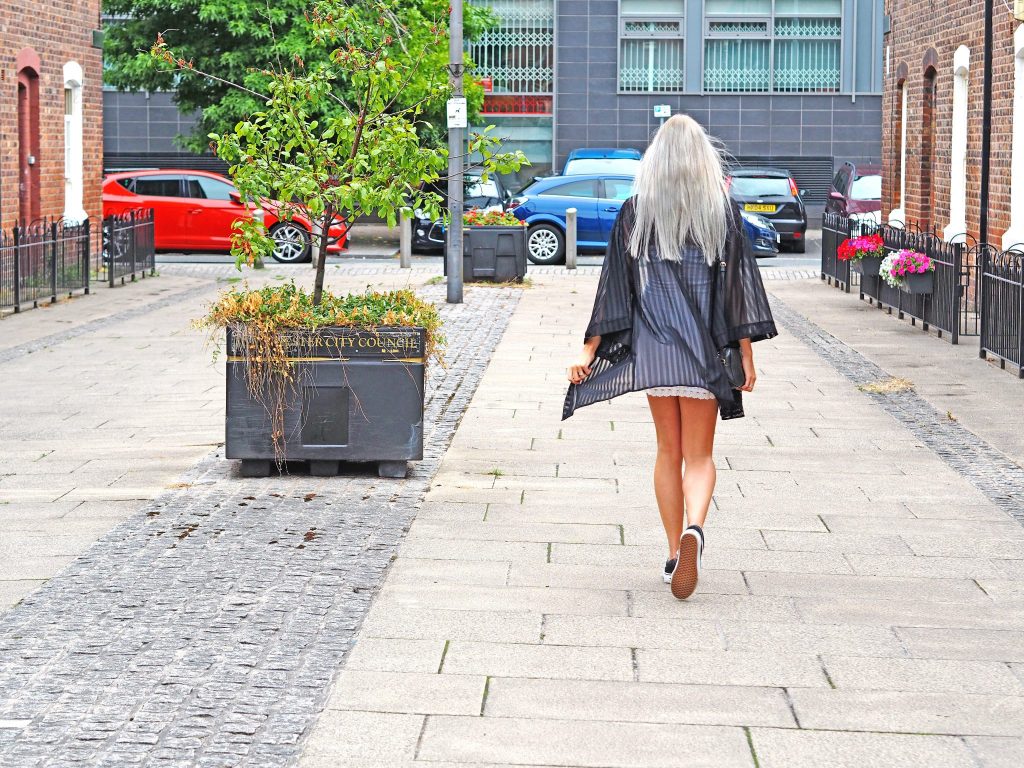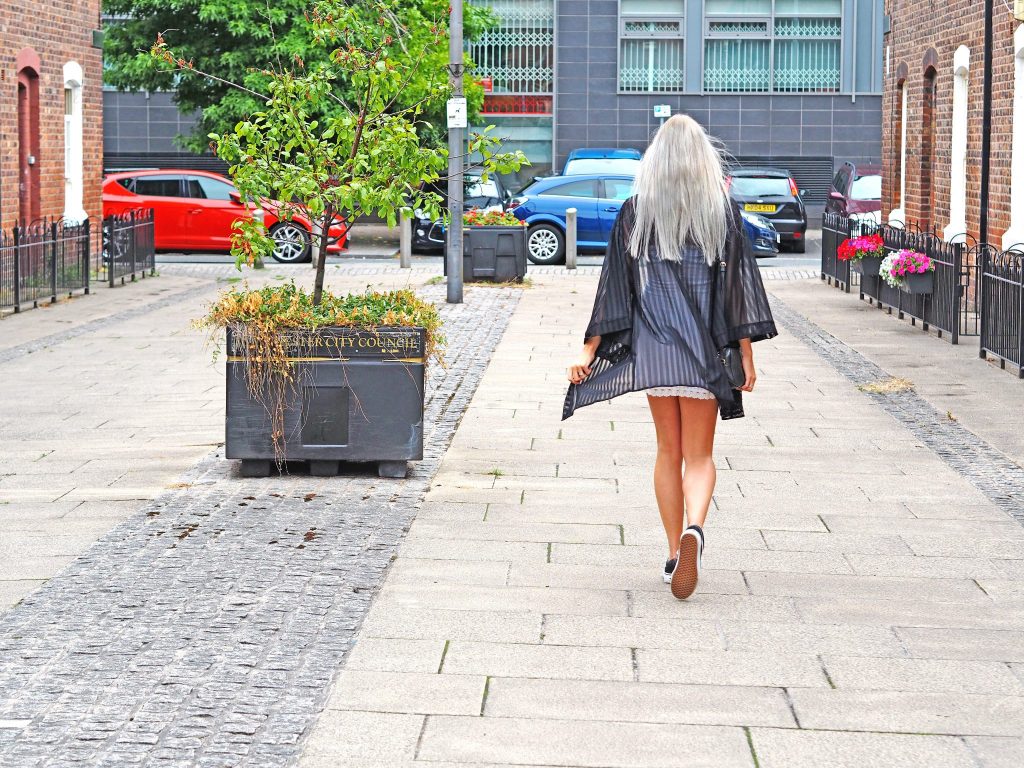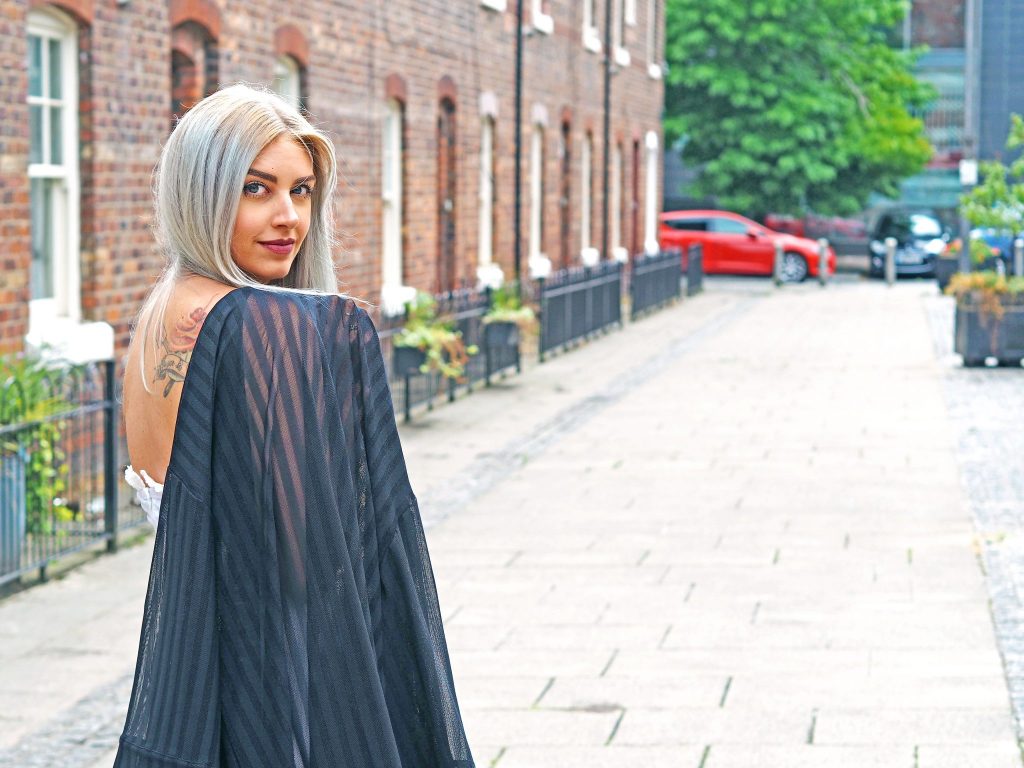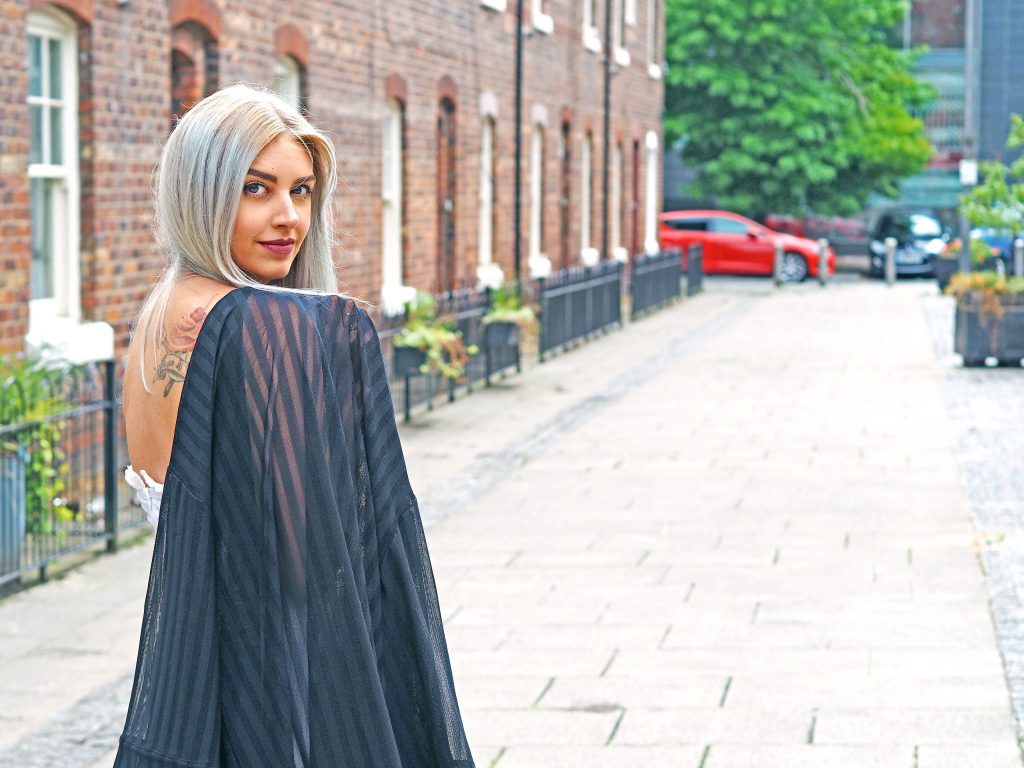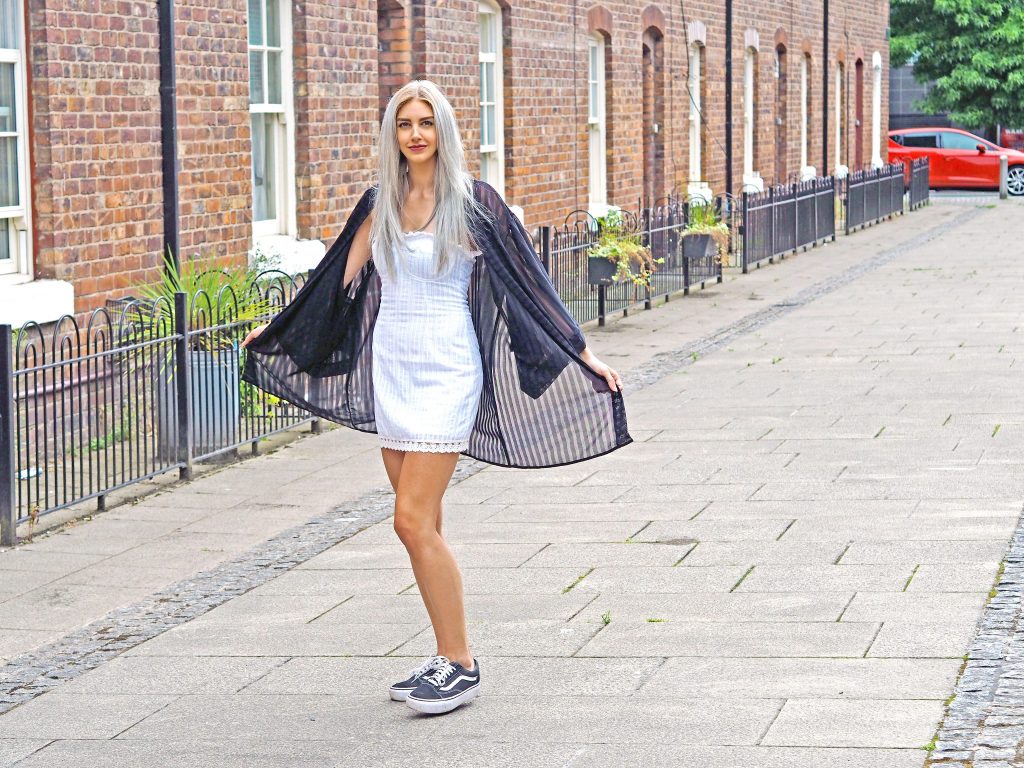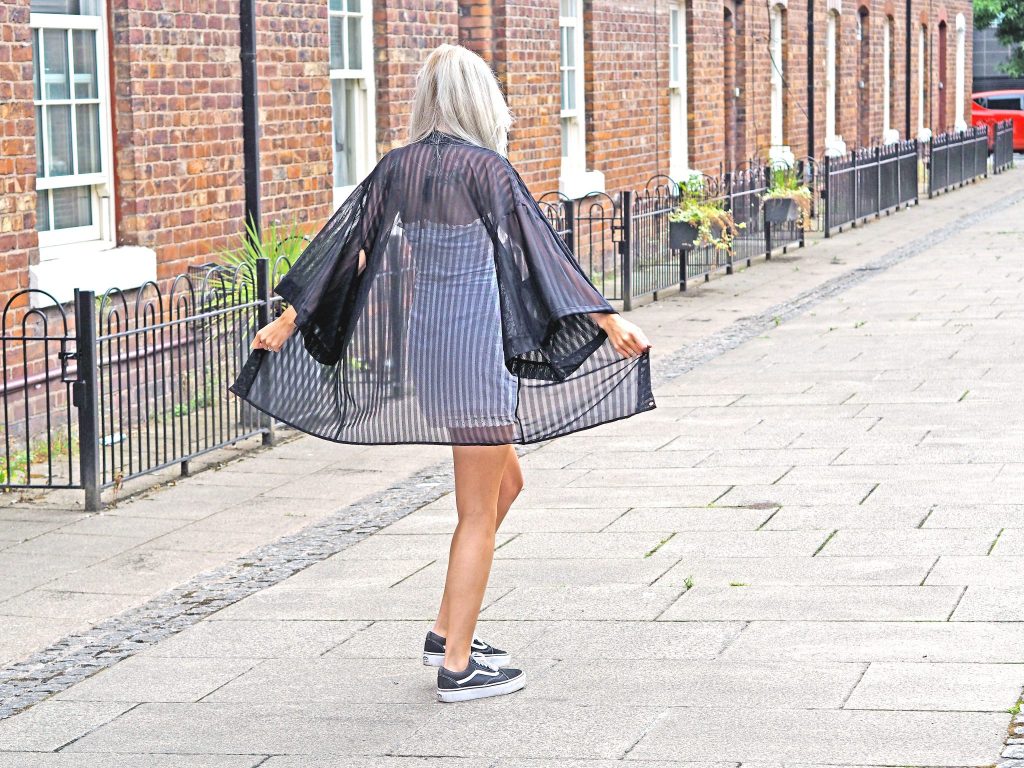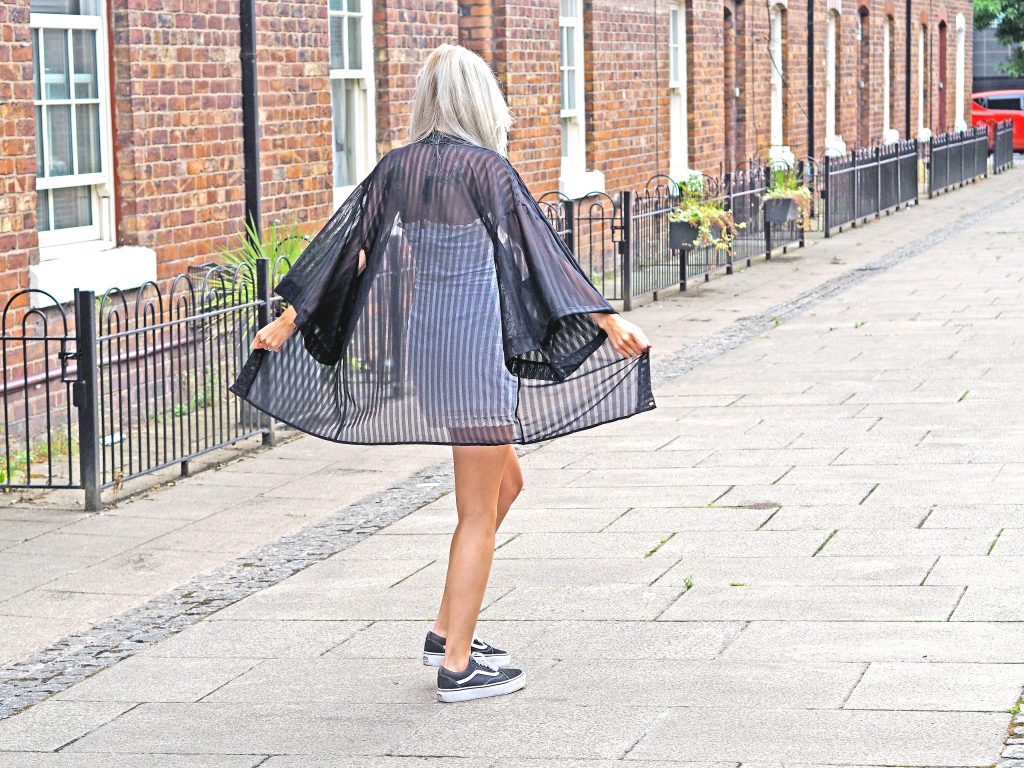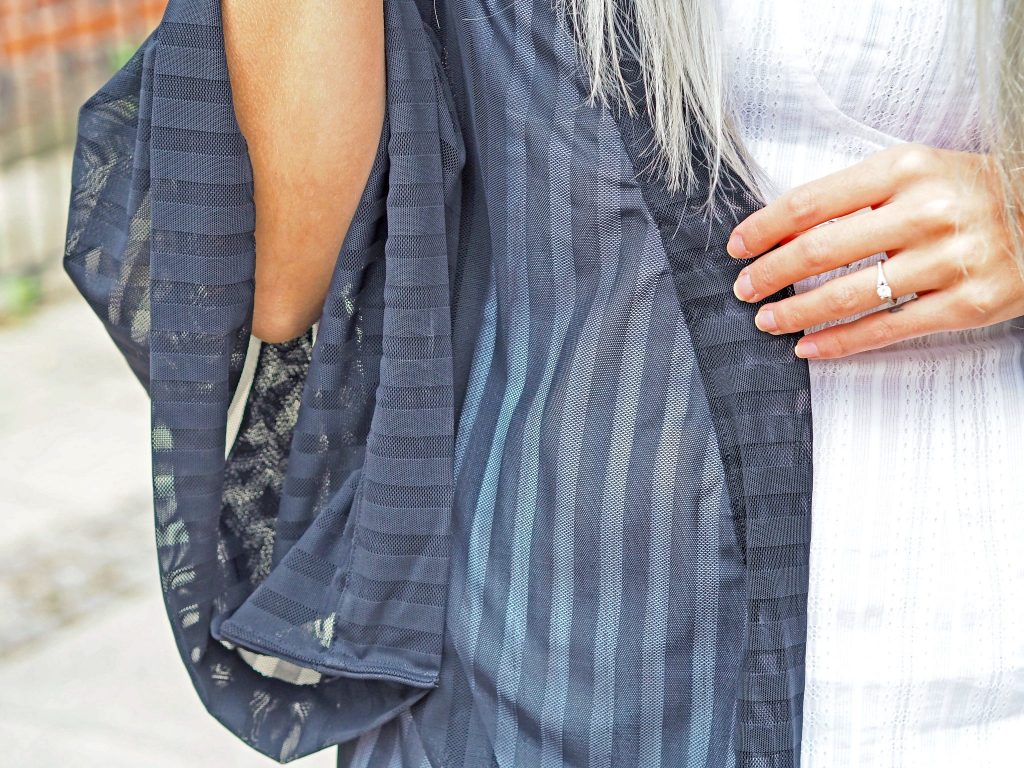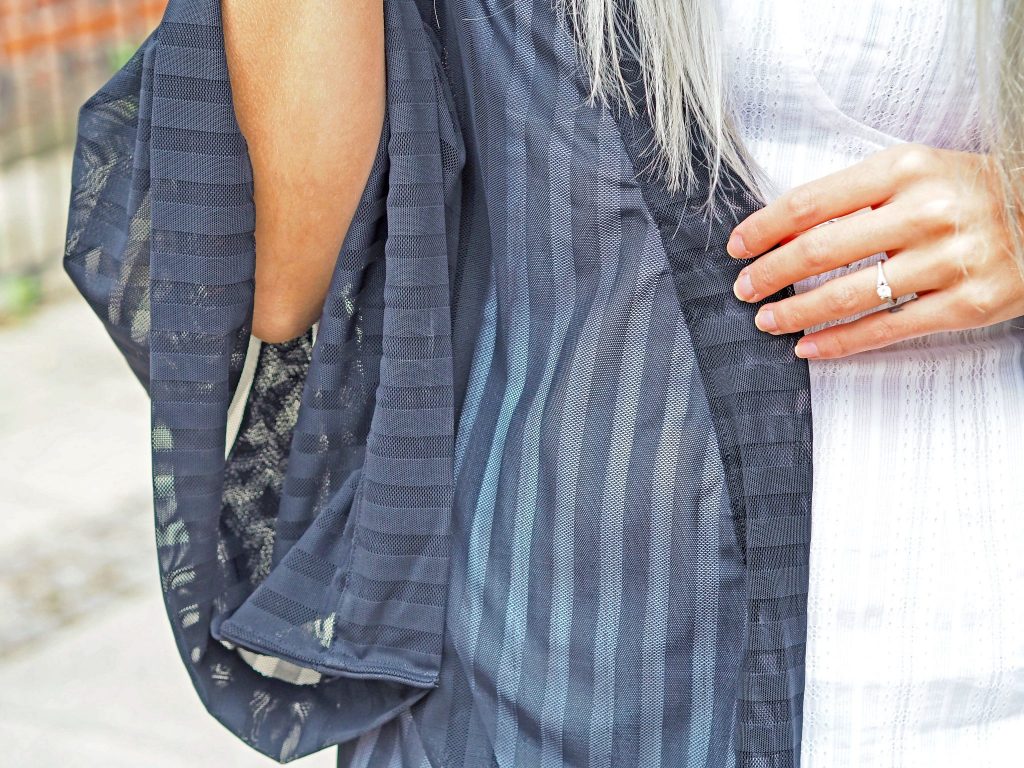 Something Wicked create the most amazing lingerie, and have just released their new 'Jade' collection; inspired by the underwear as outerwear trend which has become really popular over the last few years. I chose this beautiful striped mesh kimono from the collection, which is made from a gorgeous heavyweight mesh that feels really luxurious and hangs beautifully when worn. This is the ultimate underwear as outerwear piece, as it can wear so easily as either. I paired it with a cute strapless mini dress and pumps, to contrast with the sexy, sheer style of the kimono. It would also look amazing over some simple jeans and a cute top with heels, or of course over Something Wicked lingerie.
When the brand Something Wicked reached out to me I had actually never heard of them, but after learning that they are run by women, made by women, for the empowerment of women, I was so excited to see their products and collaborate with them on my blog. They are an independent British brand and whose aim is to create innovative lingerie collections that empower women to express themselves, explore their every desire and exude confidence in everything they do. Basically the ultimate #GIRLBOSS inspo.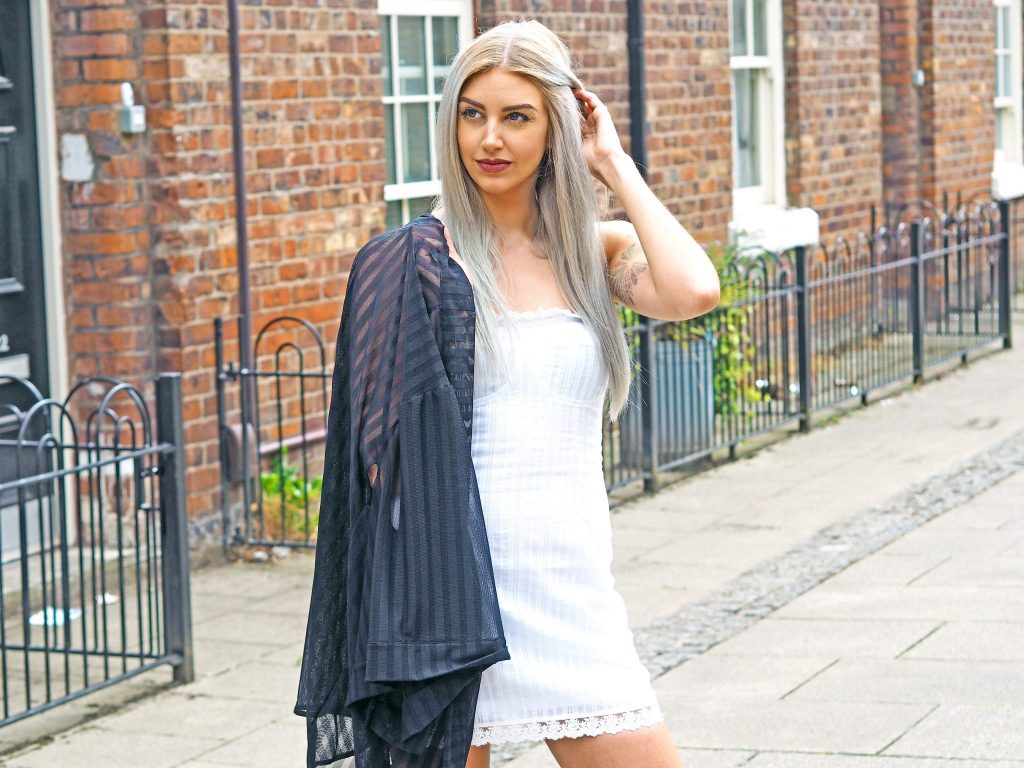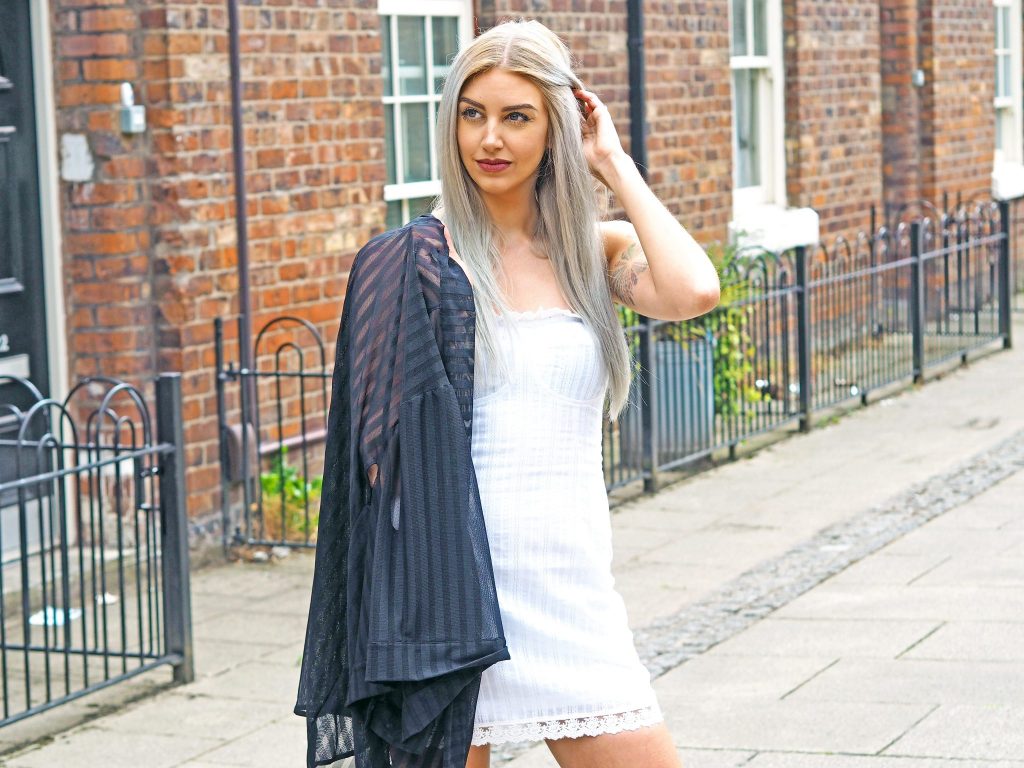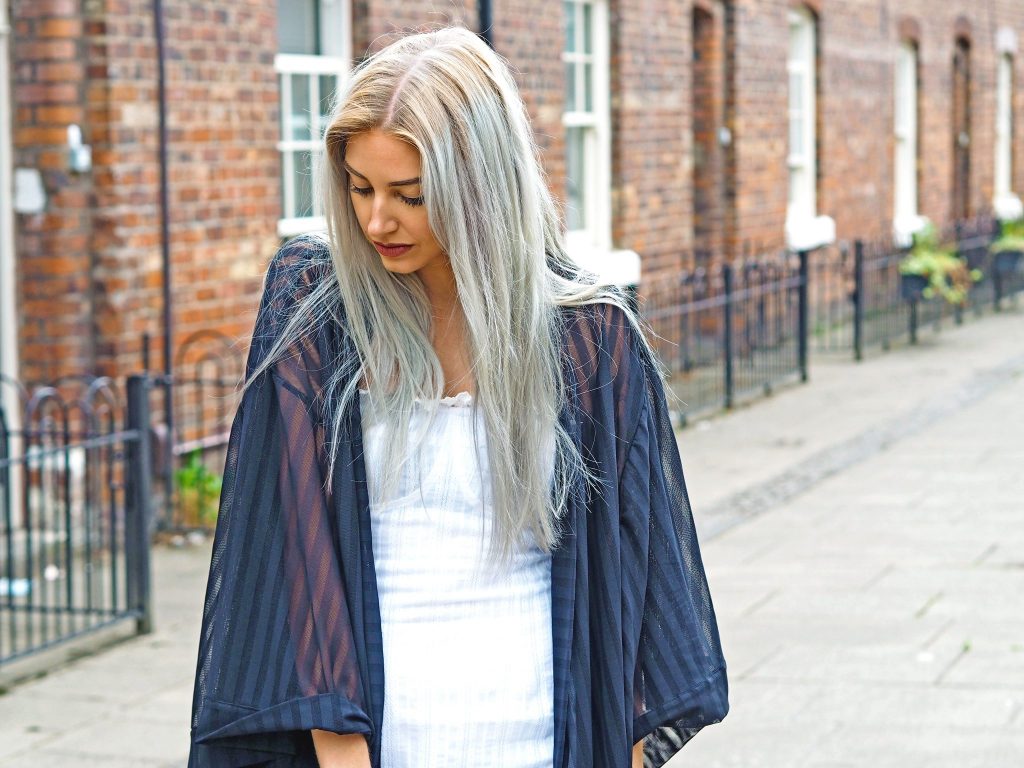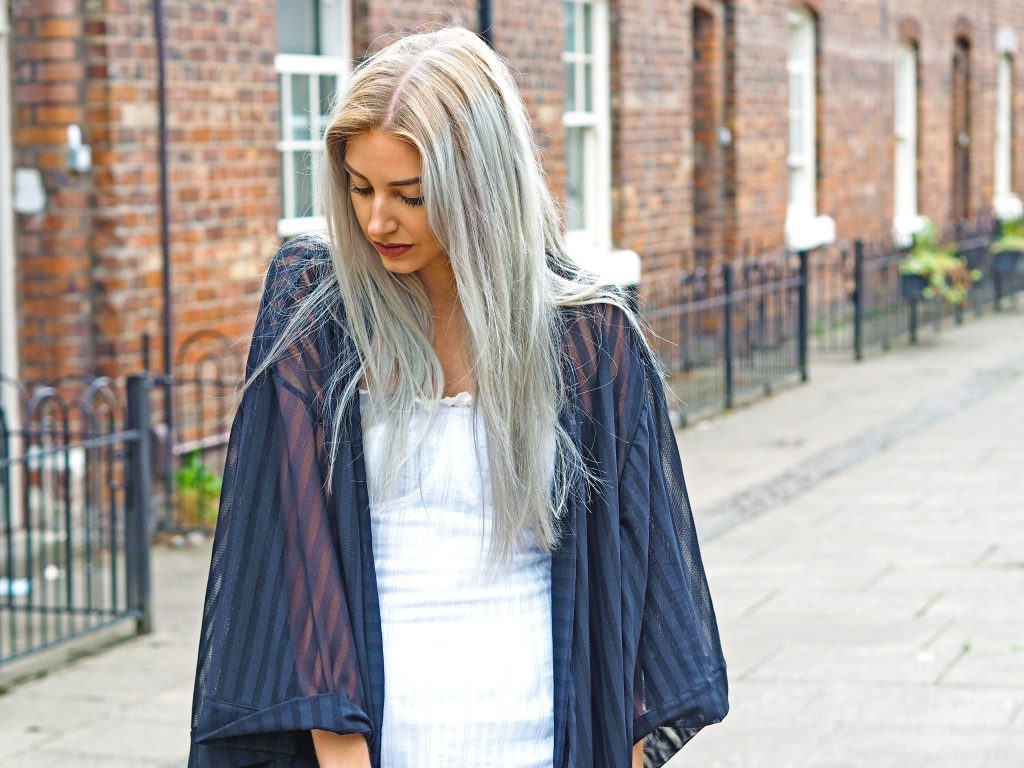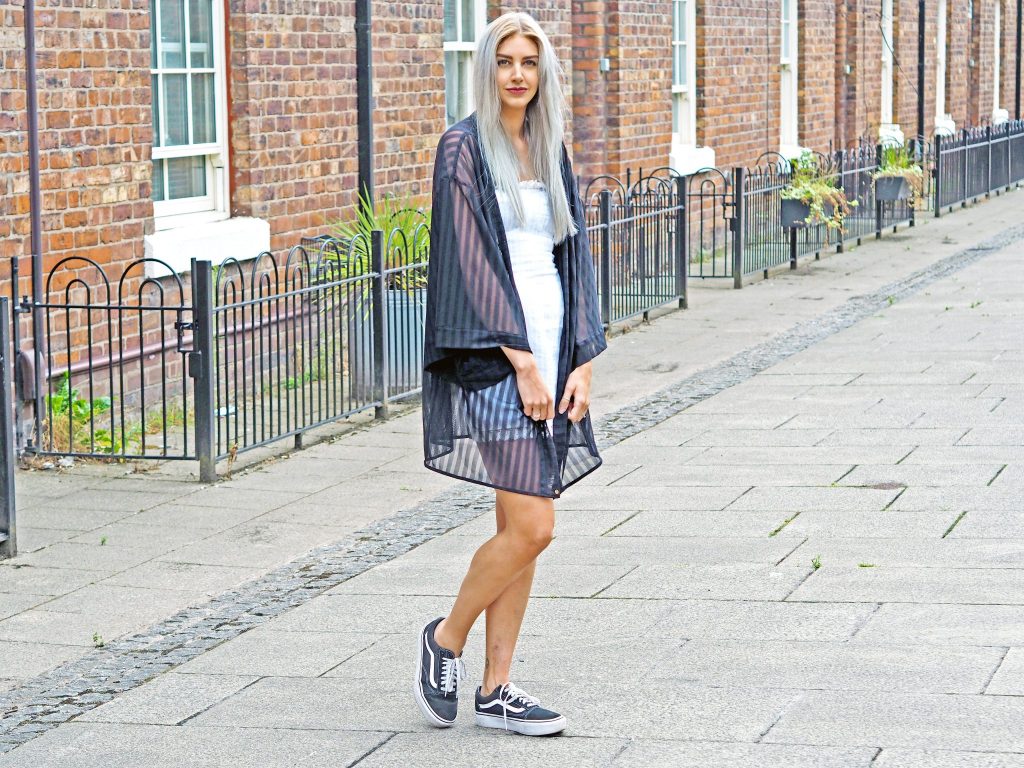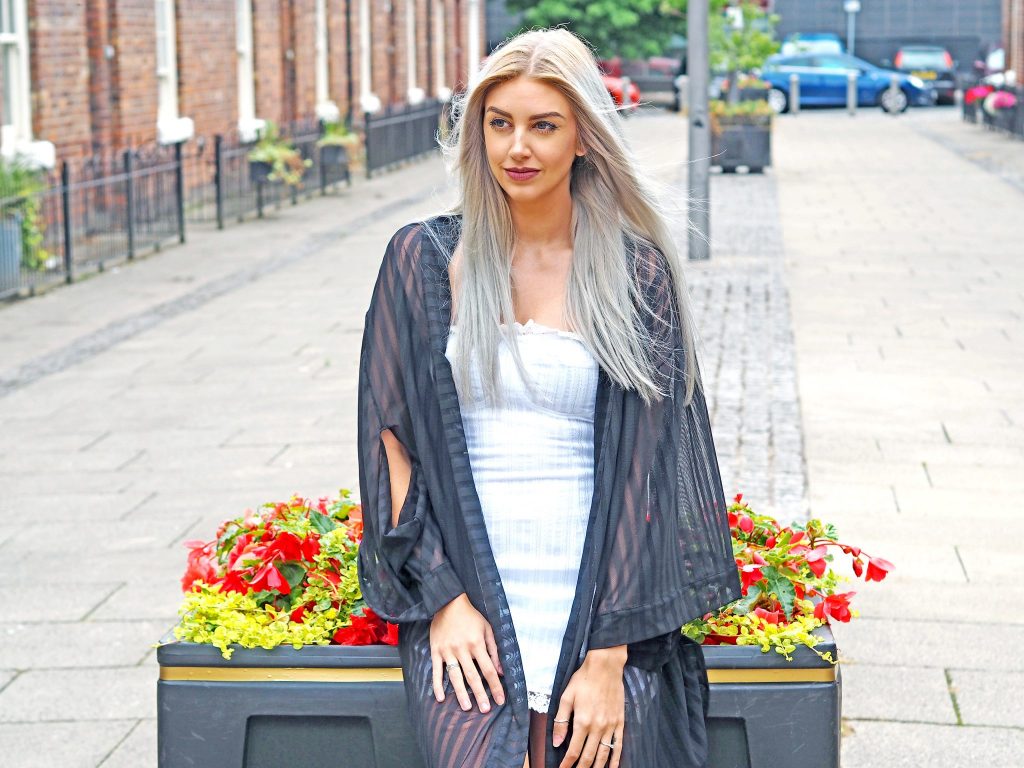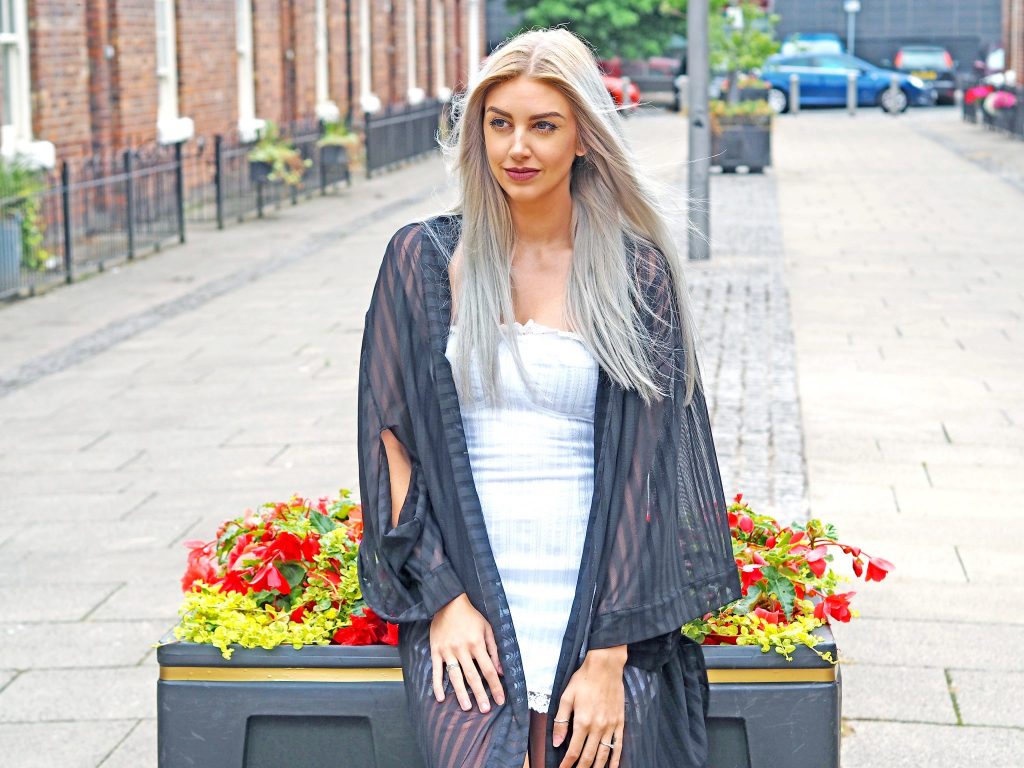 I honestly love everything this brand stands for, and really wanted to share their beautiful pieces with you guys. Every single piece of their lingerie is meticulously designed and carefully handmade to order in an ethical environment and to the highest standards, right here in the UK. It is made from start to finish by their team of skilled seamstresses, and their beautiful leather accessories are handmade by an incredible female saddler in the UK. Their wax leather polish is handmade by an award-winning beekeeper from London, using 100% natural ingredients, and even the luxury boxes that the items arrive in come from an ethical British packaging company.
If that doesn't make you adore this brand then just take a look at their incredible pieces here. They are on the higher end of the price scale, but its so easy to see why; the quality is second-to-none and the effort that goes into each and every item makes the pieces so special. Perfect for a gift, or a treat from you to you to help you feel confident and beautiful (and obviously like the ultimate #girlboss).
LL x
*This item was kindly gifted to me. As ever, all opinions are my own.