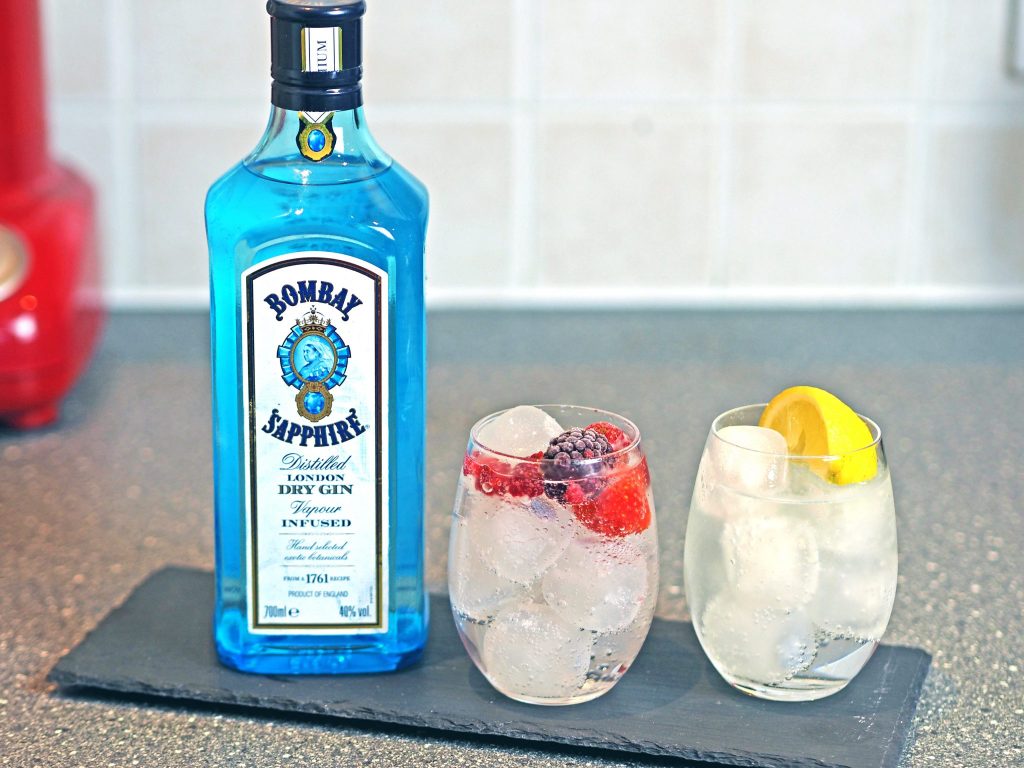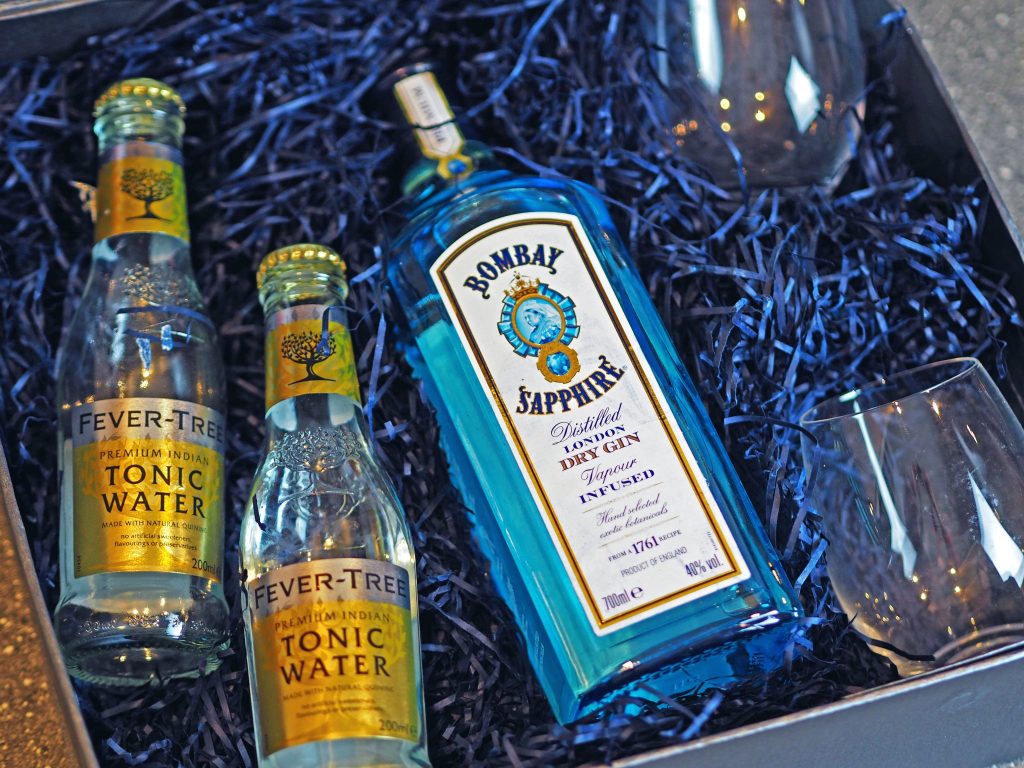 I've said it before on the blog and I will of course say it again; if you don't know that gin is crazy popular right now and has been for the last couple of years then you MUST have been living under a rock. It is just so refreshing and most definitely one of my favourite drinks at the moment; there are a million and one variations and amazing ways you can create delicious cocktails with a combination of different garnishes and mixers, that it isn't surprising it is taking over the market.
Bombay Sapphire sent me this beautiful gift box, containing everything I need to make the perfect gin cocktail – a bottle of Bombay Sapphire, two bottles of Fever Tree Tonic Water to accompany, as well as two gorgeous little glasses to serve. As though I didn't already have enough of an excuse to put together a refreshing gin cocktail and share it with you guys, Bombay Sapphire have given me even more of a reason to be drinking refreshing gin in the sun and sharing the perfect gin recipe with you.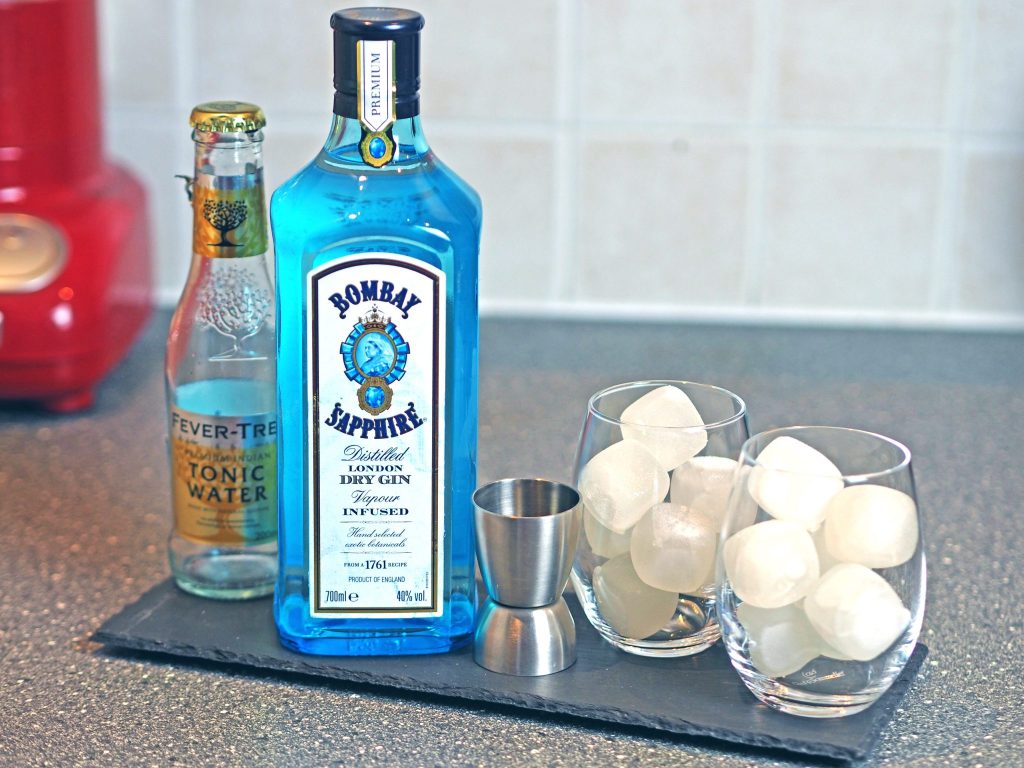 INGREDIENTS:
50ml Bombay Sapphire
100ml Premium Tonic Water
Lime Wedge
METHOD:
Fill glass to rim with good ice.
Stir until frosted.
Strain excess liquid from glass.
Pour Bombay Sapphire over ice and squeeze lime (with pith removed) over drink.
Add lime to the glass after squeezing.
Stir drink to acclimate contents
Tilt glass and pour chilled tonic water down side of glass and lift once gently using a bar spoon.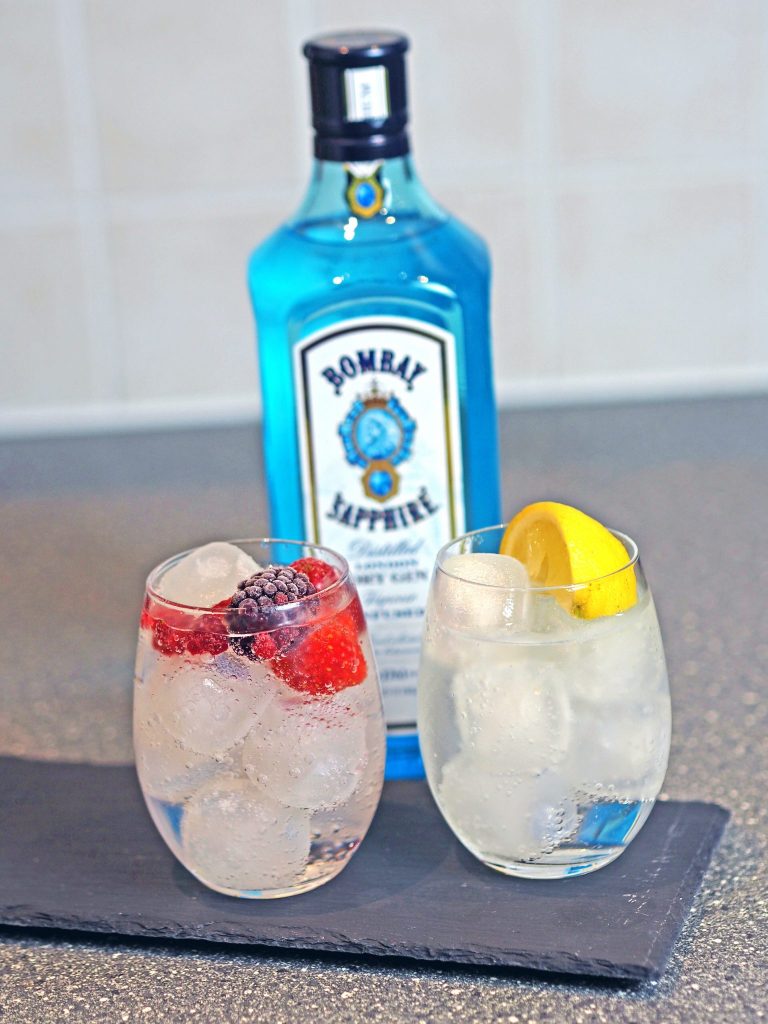 Although this drink is perfect and so refreshing for summer, I did also find myself drinking it throughout winter, as it goes well with whatever food you are eating (and at Christmas I eat a lot of food) so having such a versatile drink you can stick with is ideal. Gin also makes the perfect gift, especially if you create a little hamper like the one I received with a premium tonic and either some nice glasses or some garnishes to serve.
Are you a gin lover? Have you tried the perfect Bombay Sapphire Gin cocktail?
LL x
*This set was kindly gifted to me – as ever, all opinions are my own.