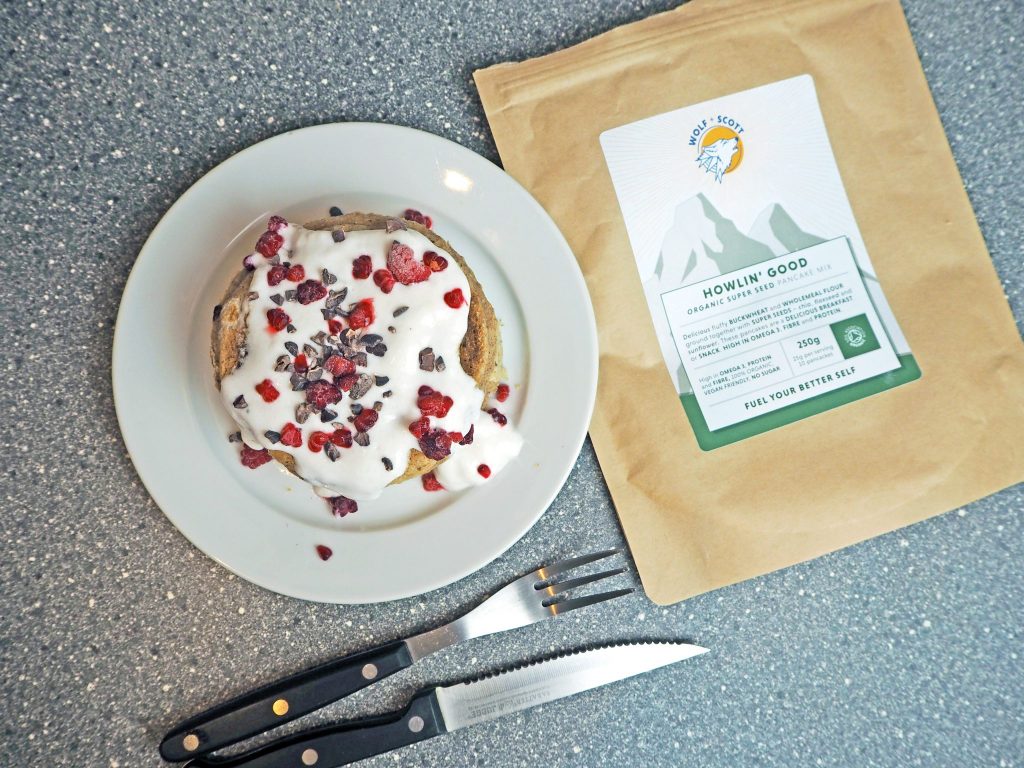 Breakfast has always been one of my favourite meals, but this year I have upped my breakfast game and really started to think about the foods I am eating and what fuels my body; especially before and after training. As I am usually on the go, I tend to prep my breakfasts the night before, and usually opt for something like greek yogurt, granola, fruit and oats. However, when I do have the time, I loooove making an epic stack of pancakes. I have tried a range of pancake recipes, as well as pre-mix packets, but I have just discovered my new favourite in the form of Wolf + Scott Organic Pancake Mix.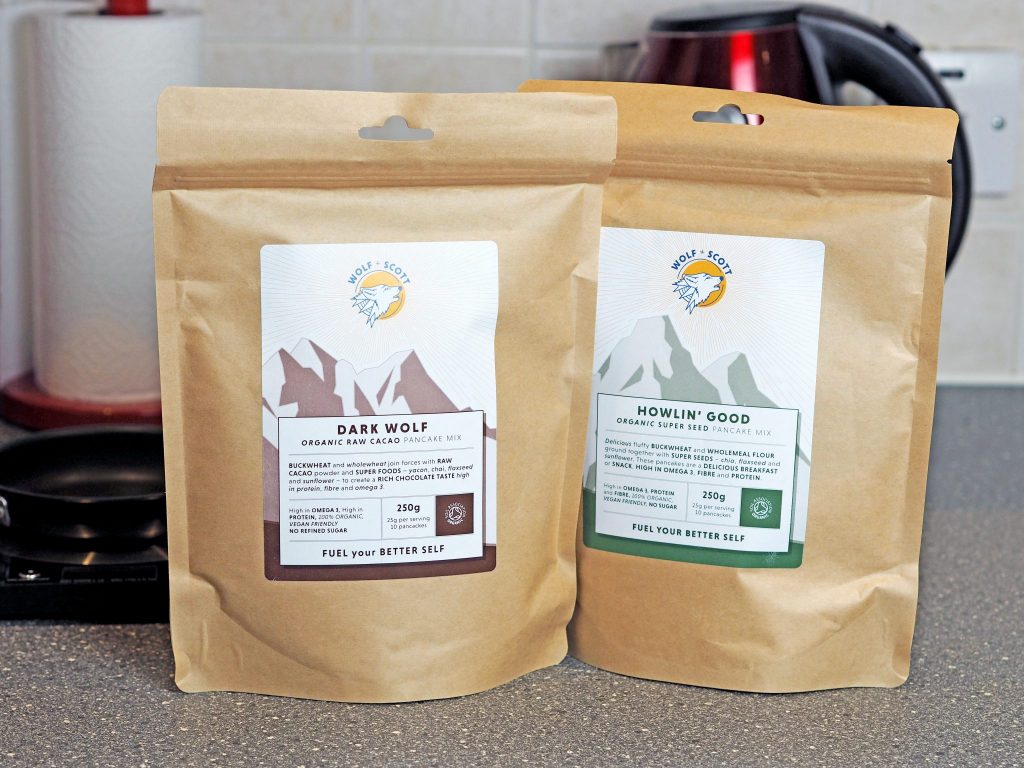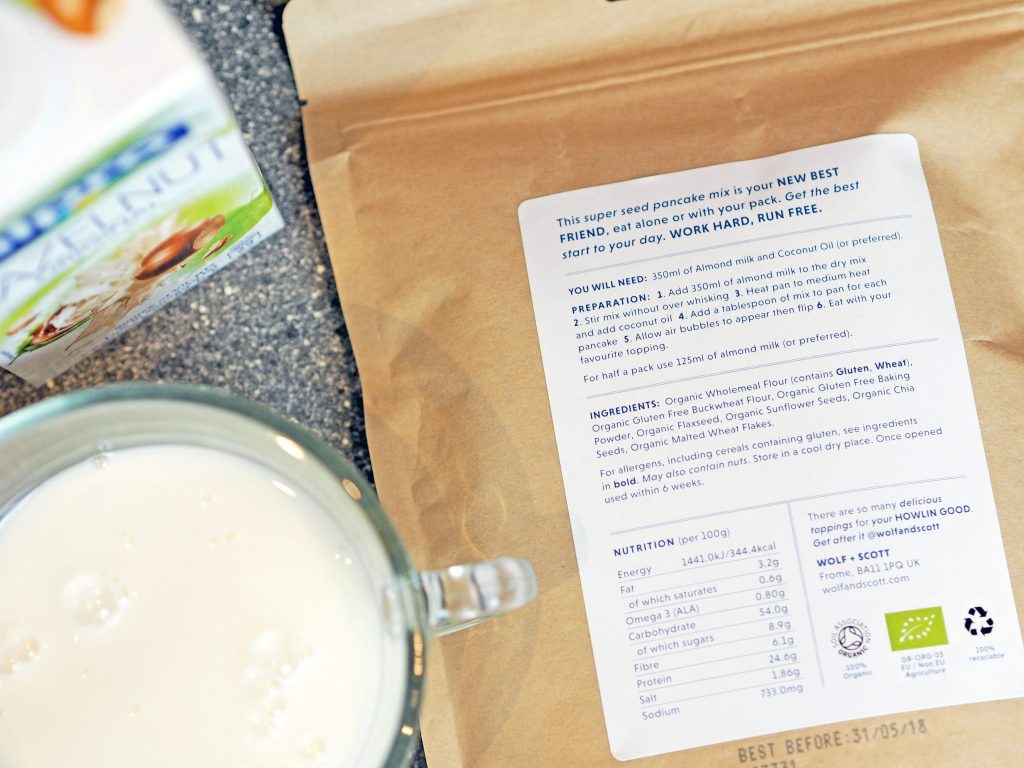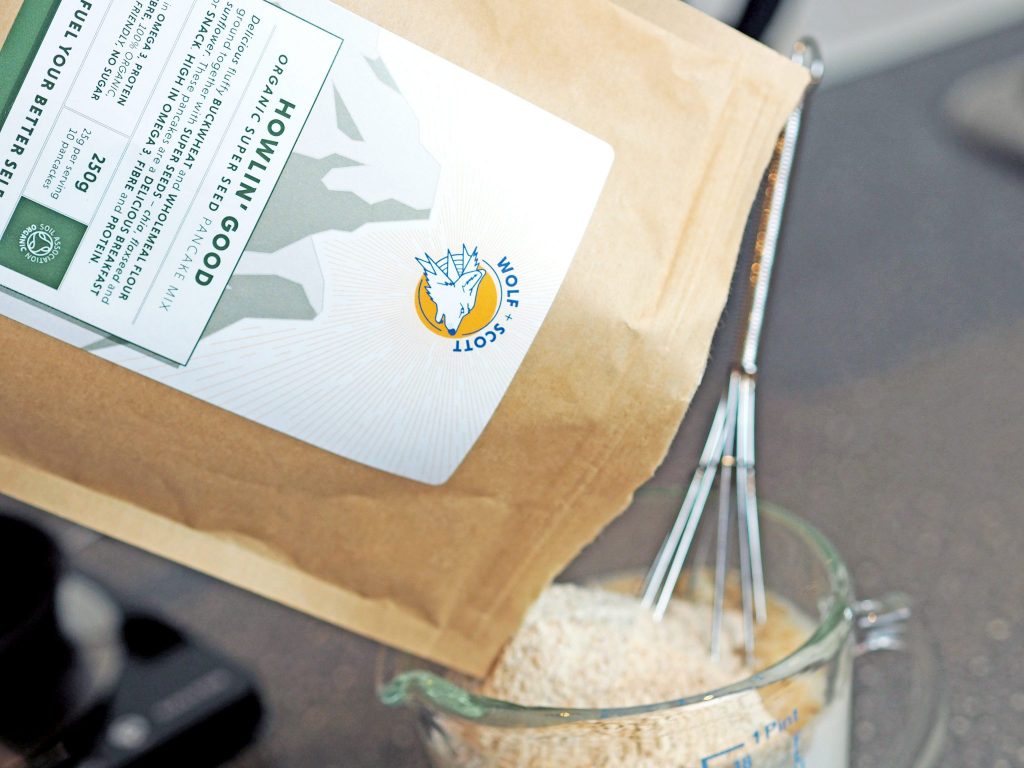 Wolf + Scott are a self-funded, super healthy pancake company that are organic certified and vegan-friendly, with a mission to connect people to life and nature through their organic plant based foods. If you are a regular reader, you will know that I am not vegan myself, but have been incorporating vegan foods into my diet recently for some of the incredible health benefits, so these were the perfect fit for me.
Wolf + Scott offer two different types of pancake mix, as well as a range of organic maple syrups. They kindly sent me one of each of the pancake flavours to try – the 'Howlin Good Superseed Pancake Mix' and the 'Dark Wolf Raw Cacao Pancake Mix'. Both sounded delicious, but I opted for the Superseed to try first, as I wanted to see what the simpler flavour was like before diving into the chocolate option.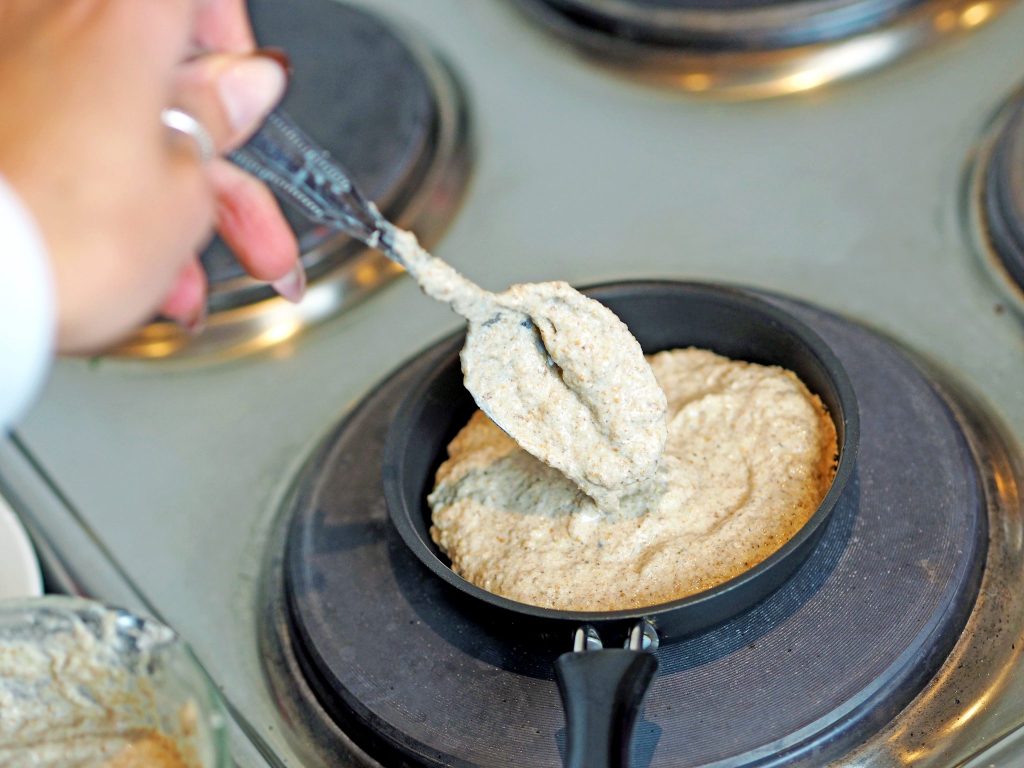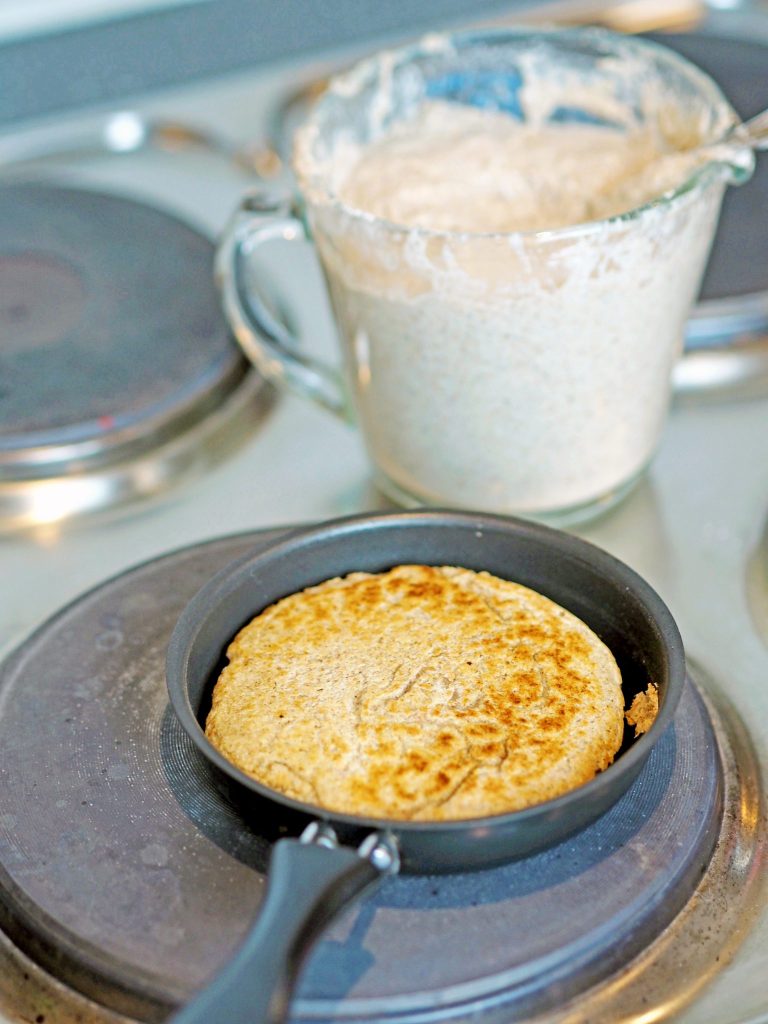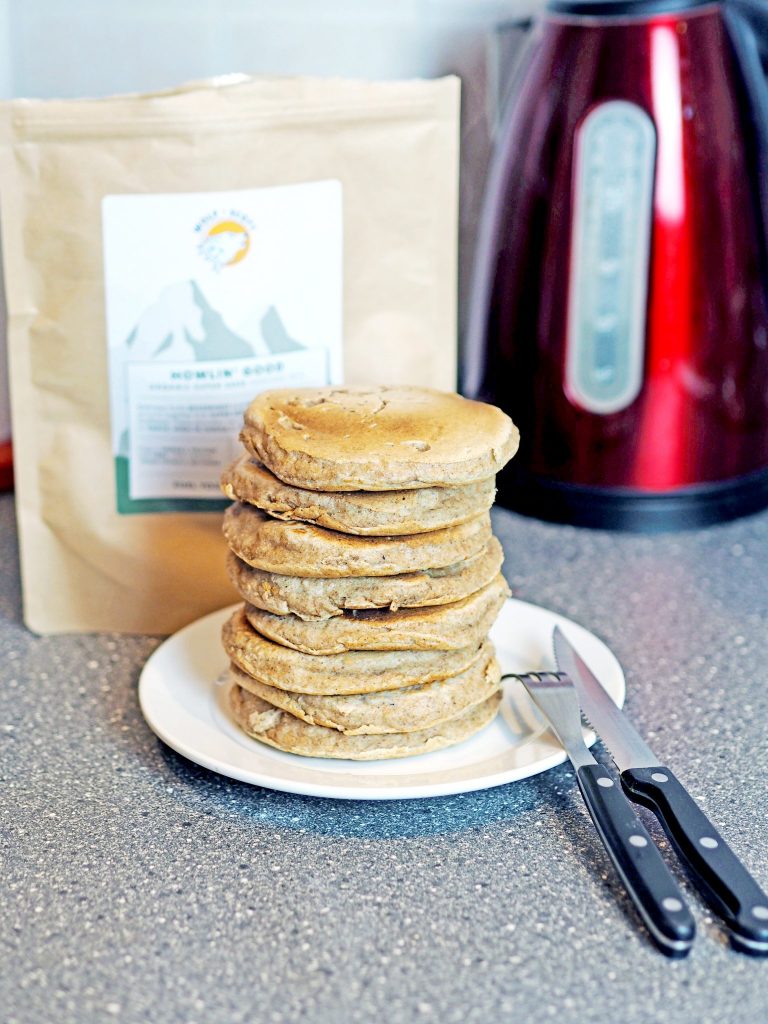 The packet has all the information you could possibly need, and six simple steps to make your pancakes. The instructions are for the whole pack of mixture which makes 10 pancakes (obviously depending on size and thickness – this is totally up to you). They also provide you with measurements to make a half portion, but I chose to make the whole batch to give me a couple of extra portions of prepped breakfasts for the week.
The mix was super easy to make, and I was surprised how thick the mixture was – I actually added a little extra milk to loosen my mix, but it is totally up to you, and the mix is actually really easy to flex and fit your personal preferences. My pancakes were also quite small but thick, and I got about 9 pancakes out of the whole bag.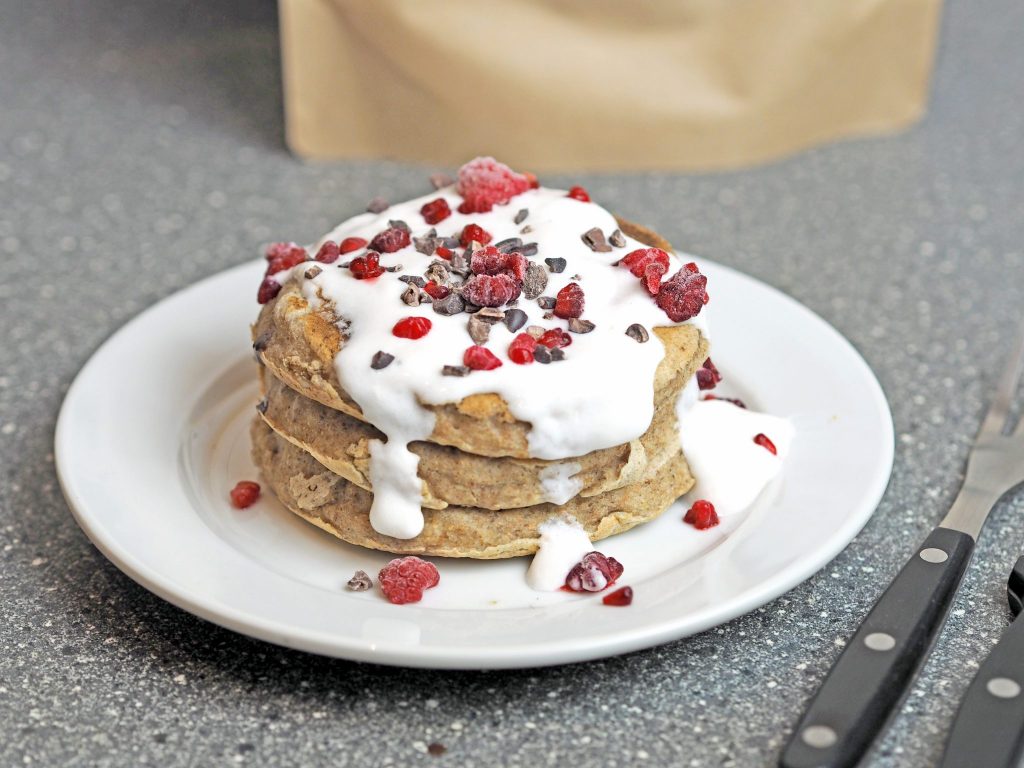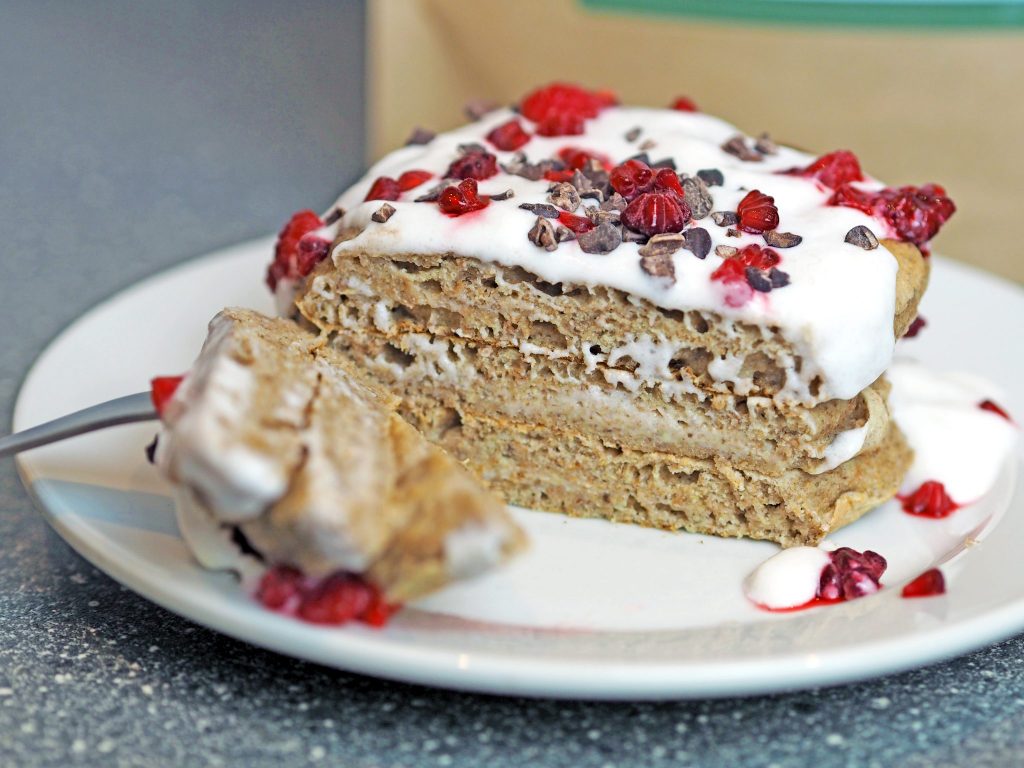 I served up my pancakes with some marshmallow pancake sauce, raspberries and cacao nibs to finish. The Howling Good mix is made of a delicious fluffy buckwheat and wholemeal flour ground together with super seeds – chia, flaxseed and sunflower. I loved the flavour of these – they weren't very sweet and so perfect for adding your own flavours and toppings to, and you could really get creative with the mix.
Compared to other pancake mixes I have tried, they were really quite substantial and filling, and felt really nutritious to eat. The extras I packed up to take to work were just as tasty, and the pancakes actually reheat amazingly well, but are also delicious served cold with greek yogurt and granola. What an absolute treat to enjoy at my desk!
These Wolf + Scott mixes have gone right to the top of my favourite brekkie list. They are so simple to make, delicious, nutritious, perfect for on-the-go, and feel like a real indulgent meal when you are devouring them. They are also really flexible and perfect for a snack or any meal of the day (I would totally have these pancakes for dinner everyday if I could!)I am already drooling at the thought of what the cacao flavour is going to taste like!
You can visit the Wolf + Scott website here to shop and find out more.
LL x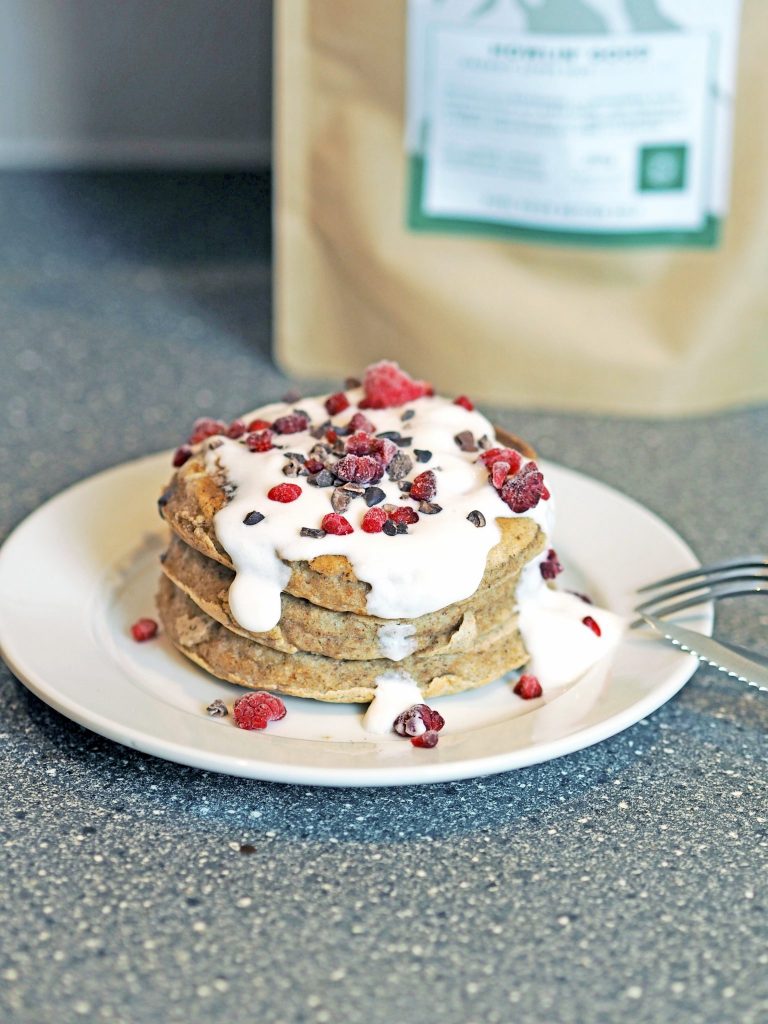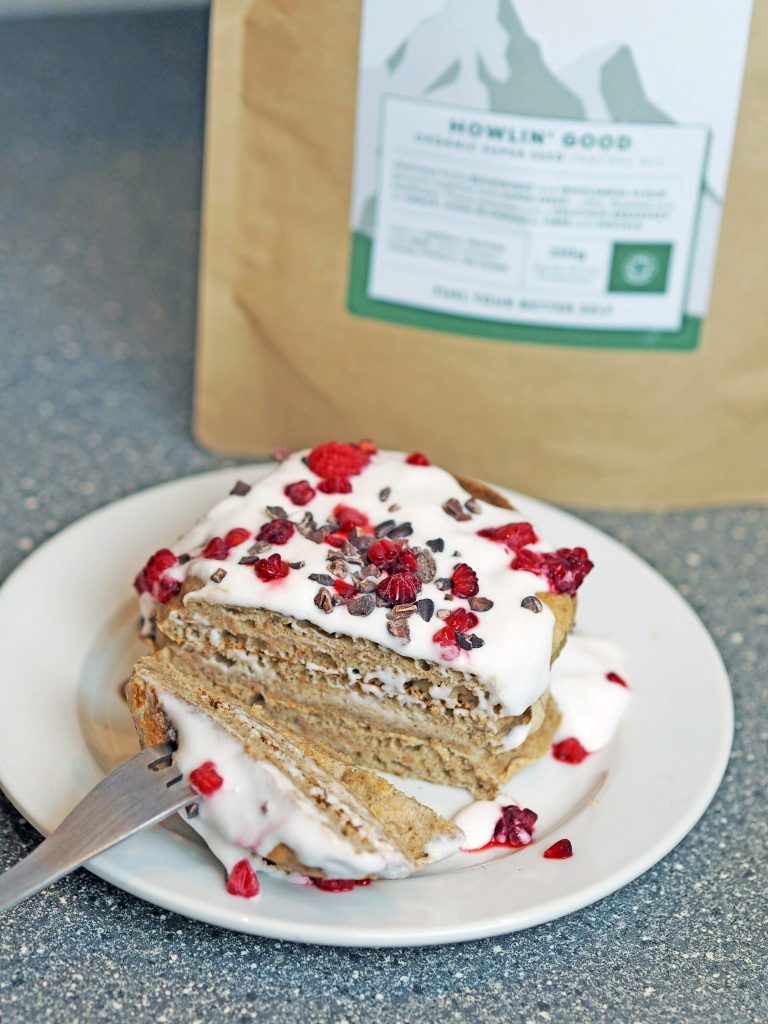 *Thank you to Wolf + Scott for sending me these products to try. As ever, all opinions are my own.