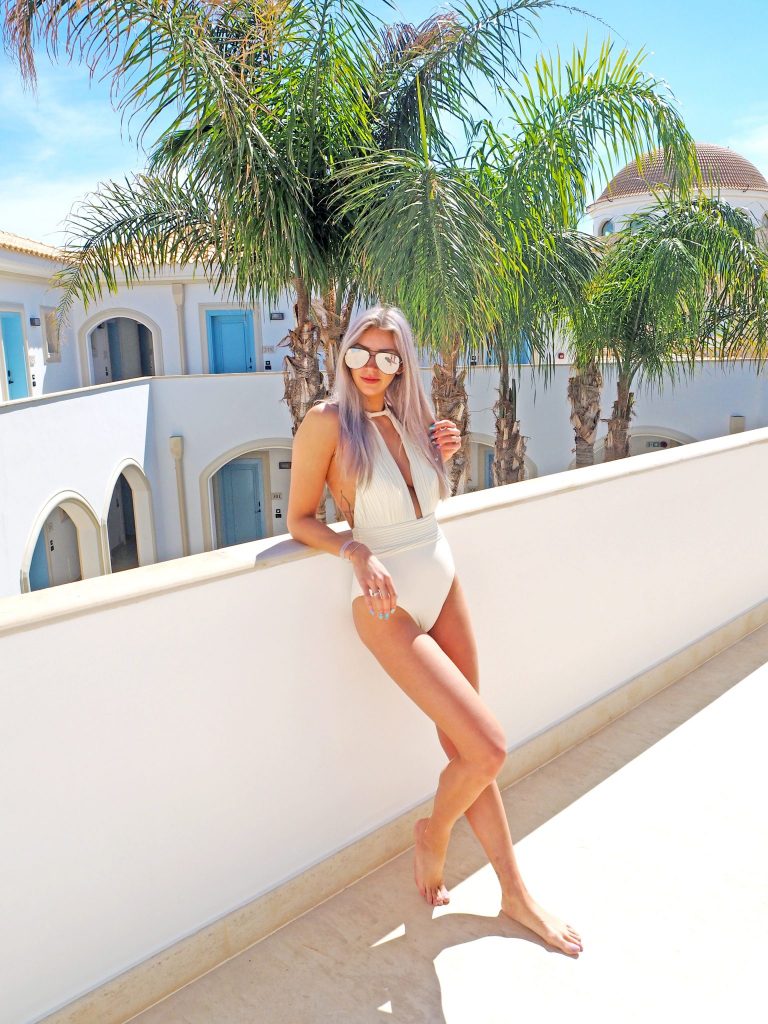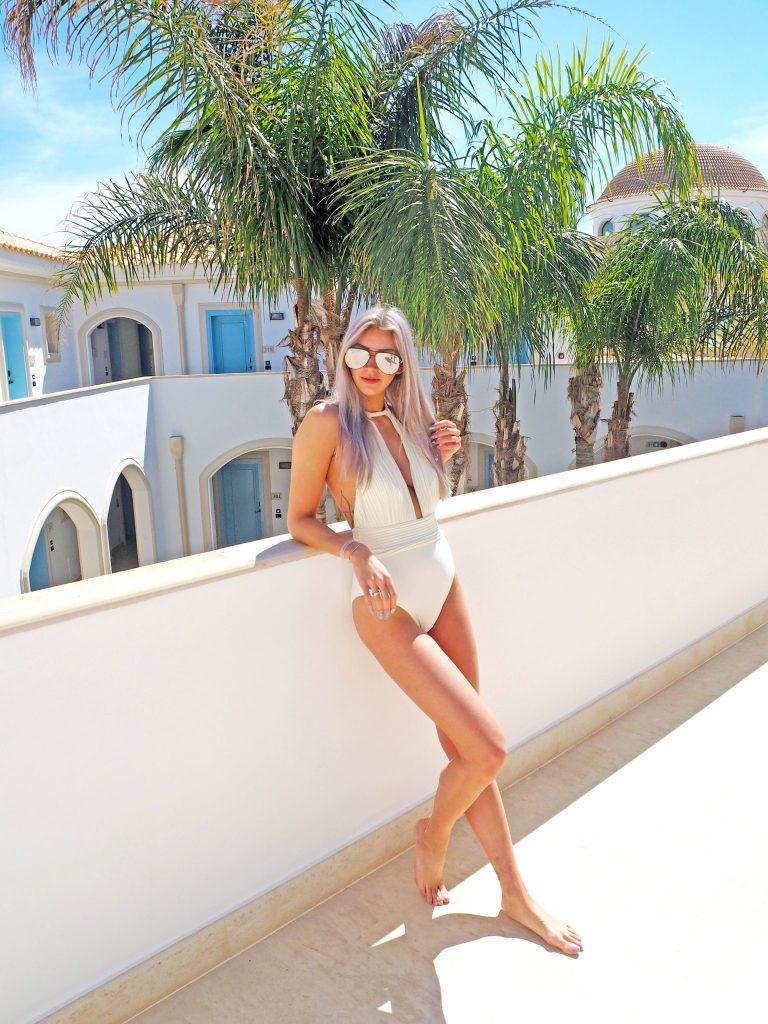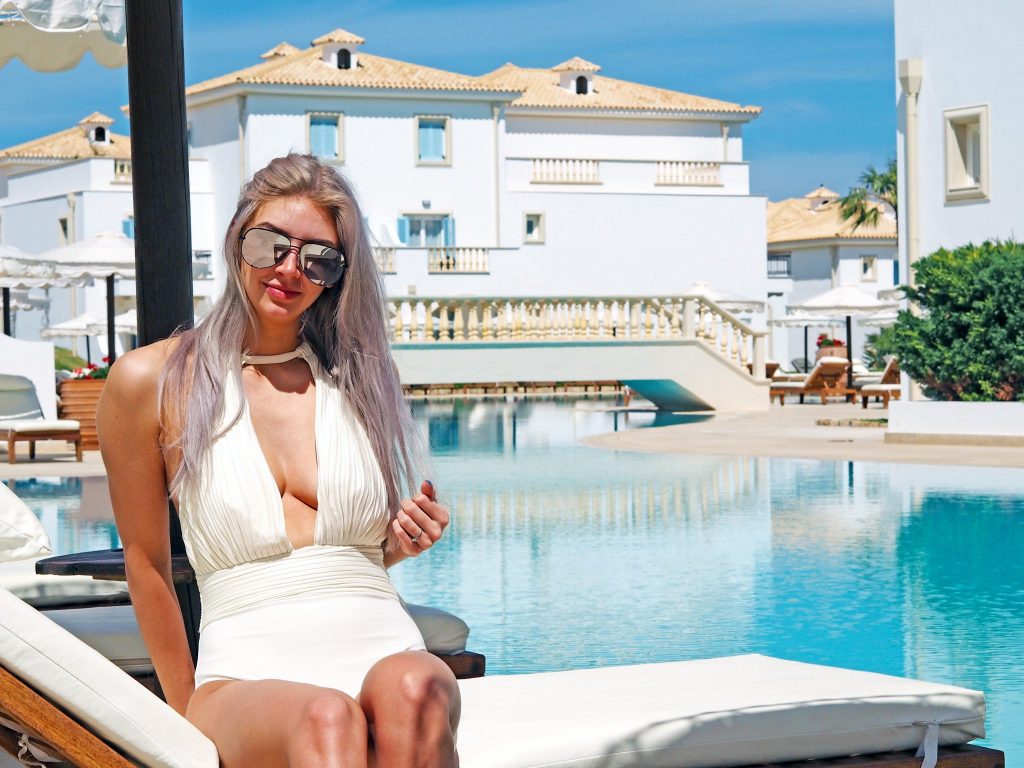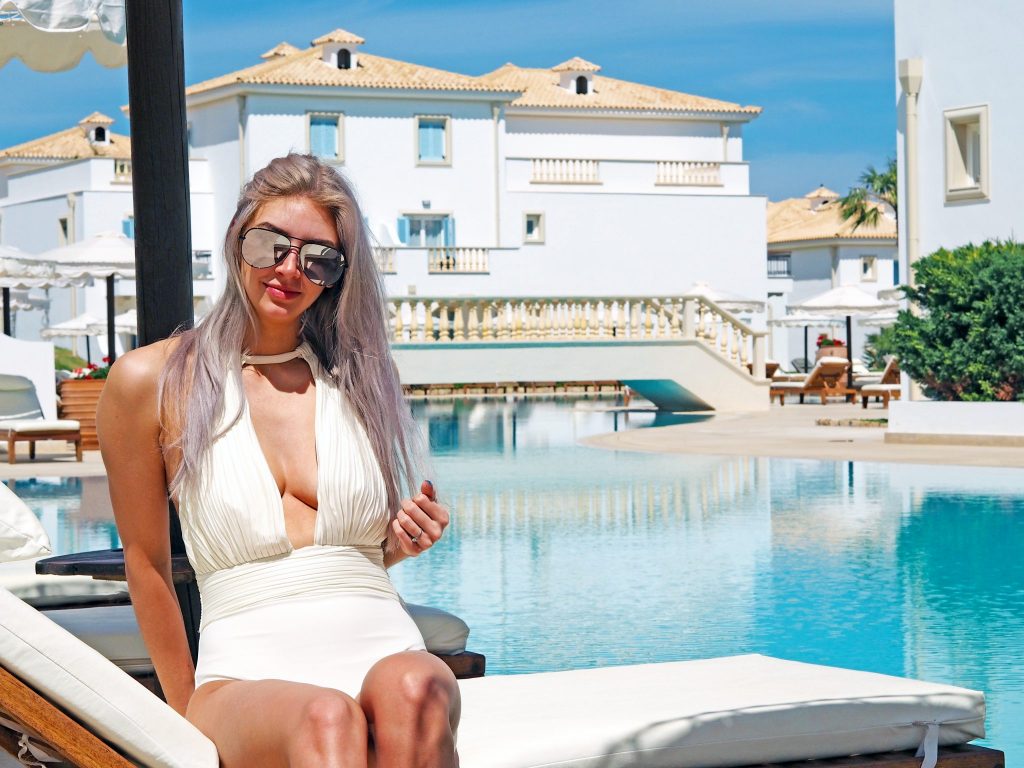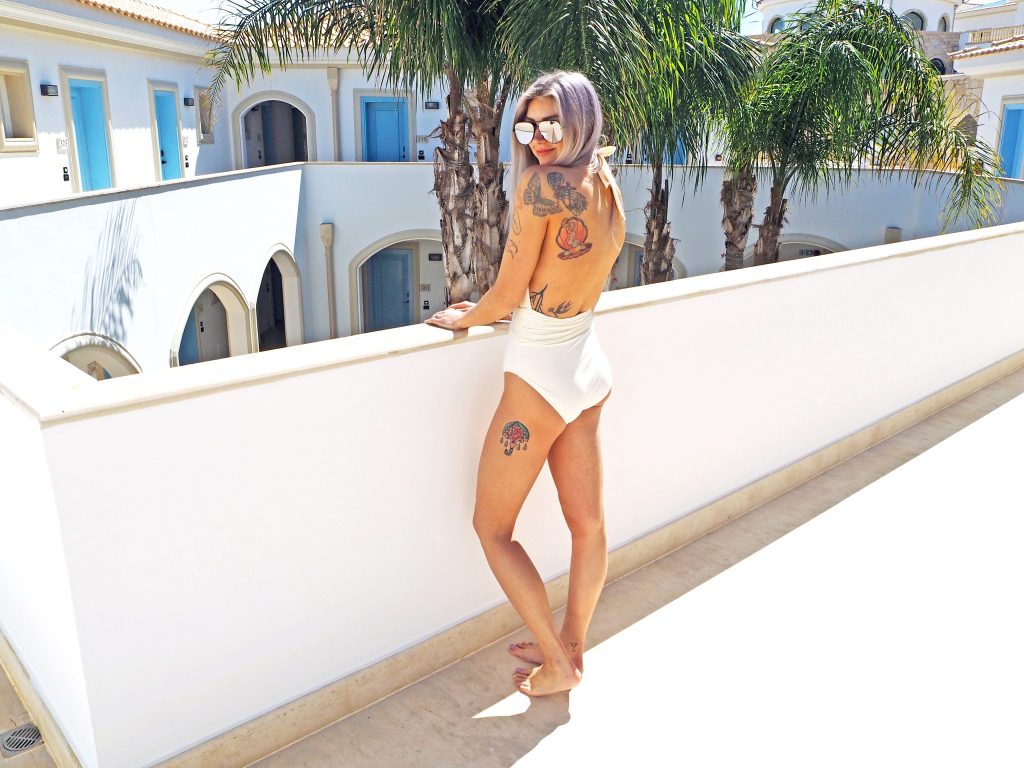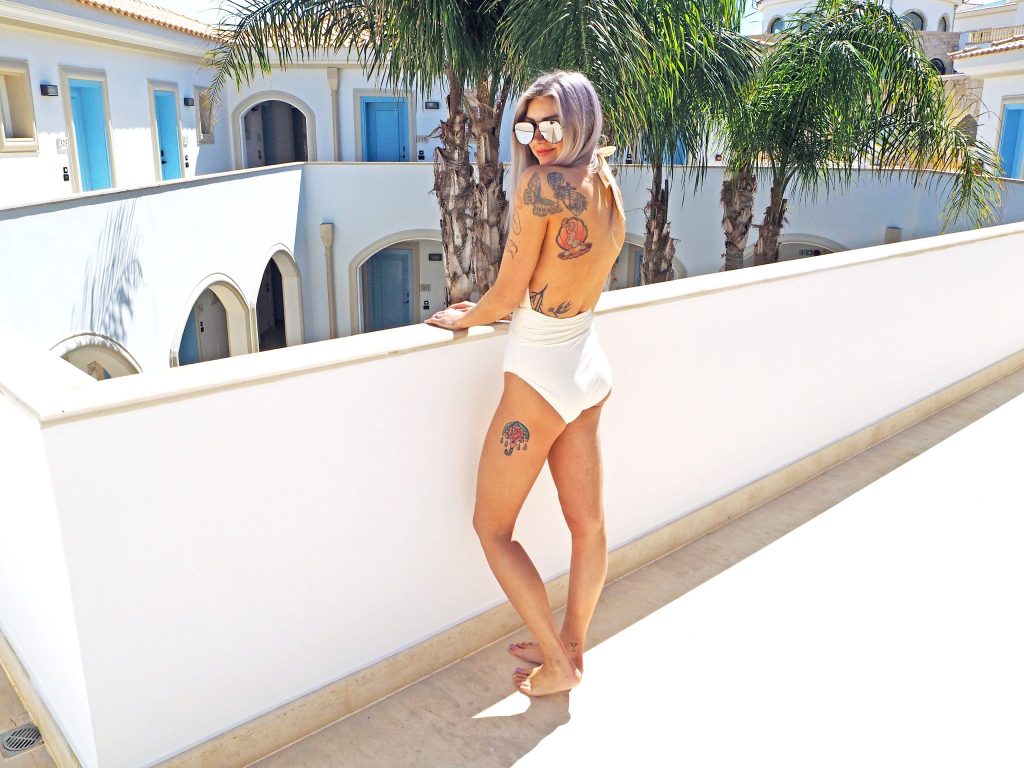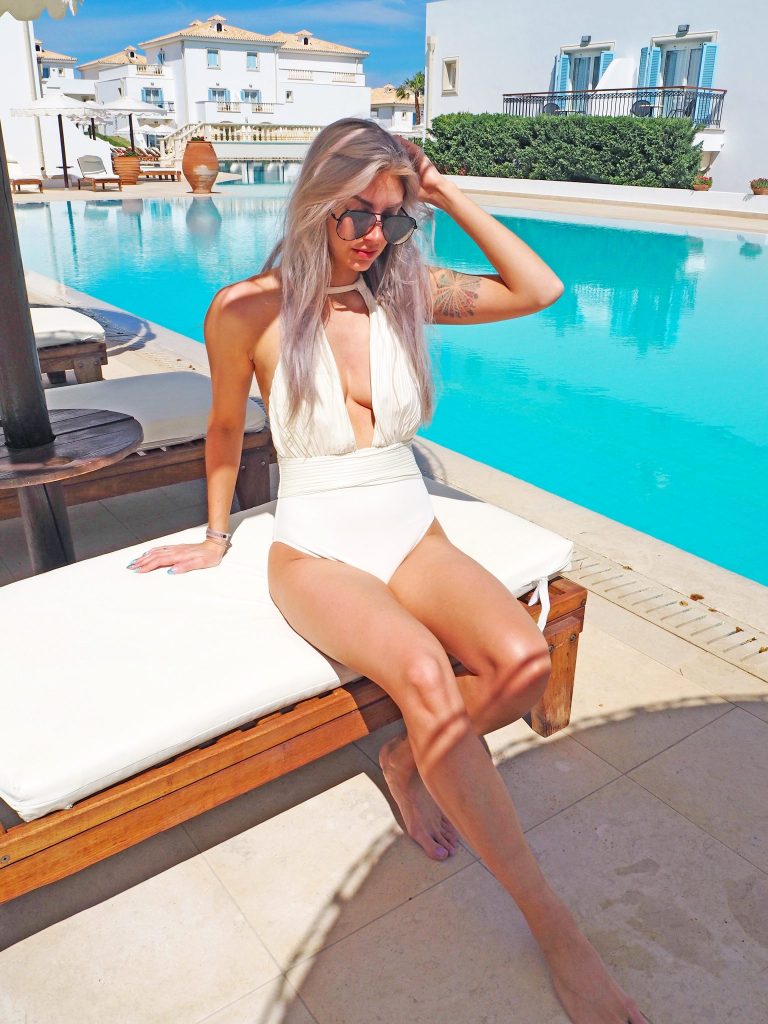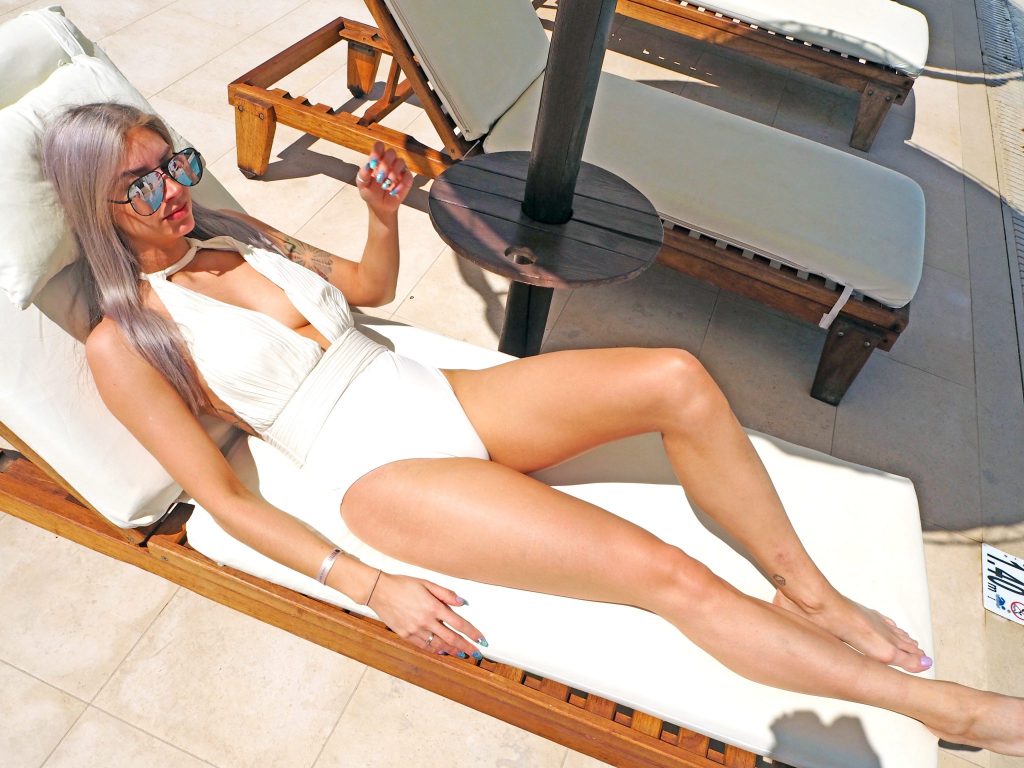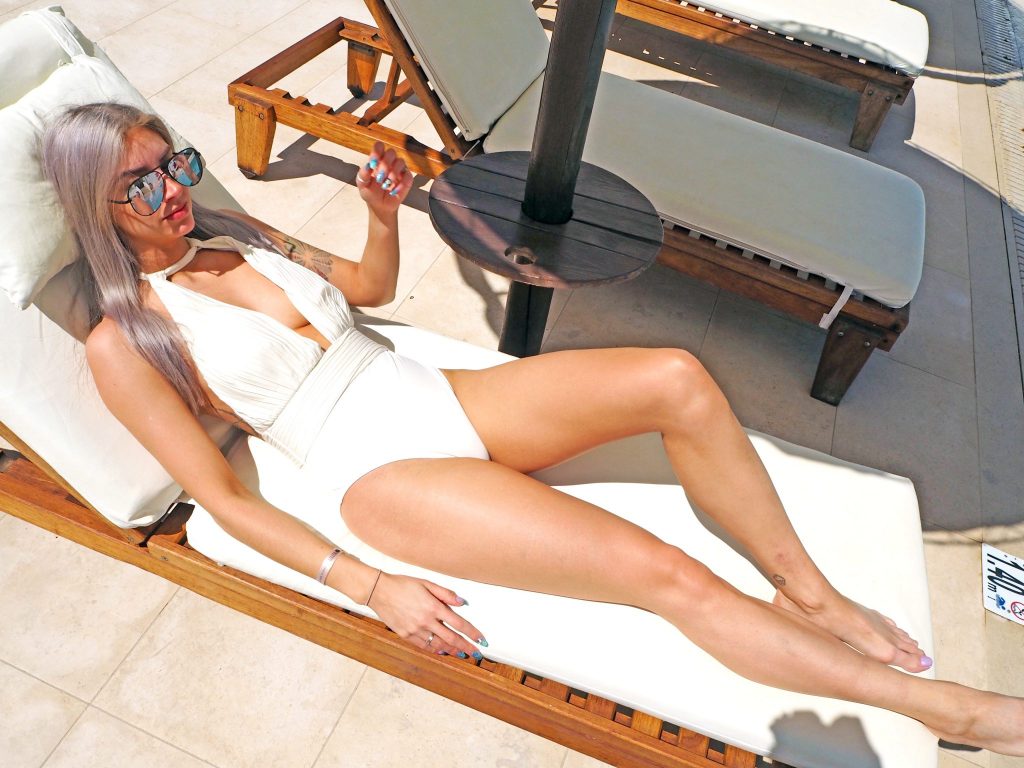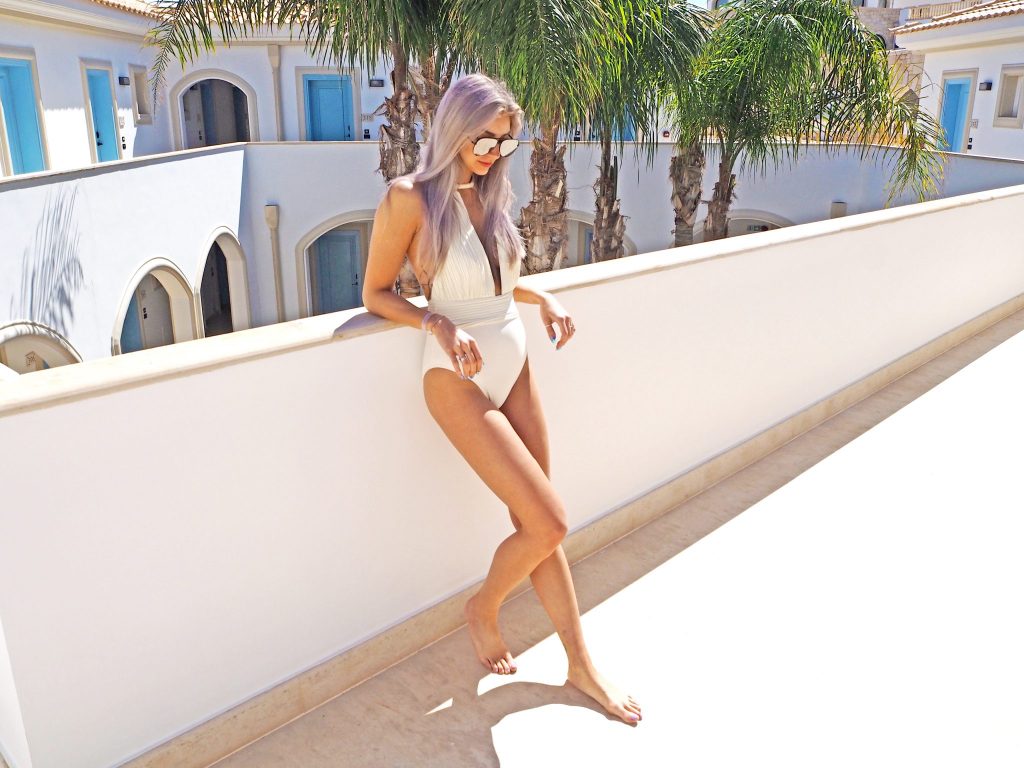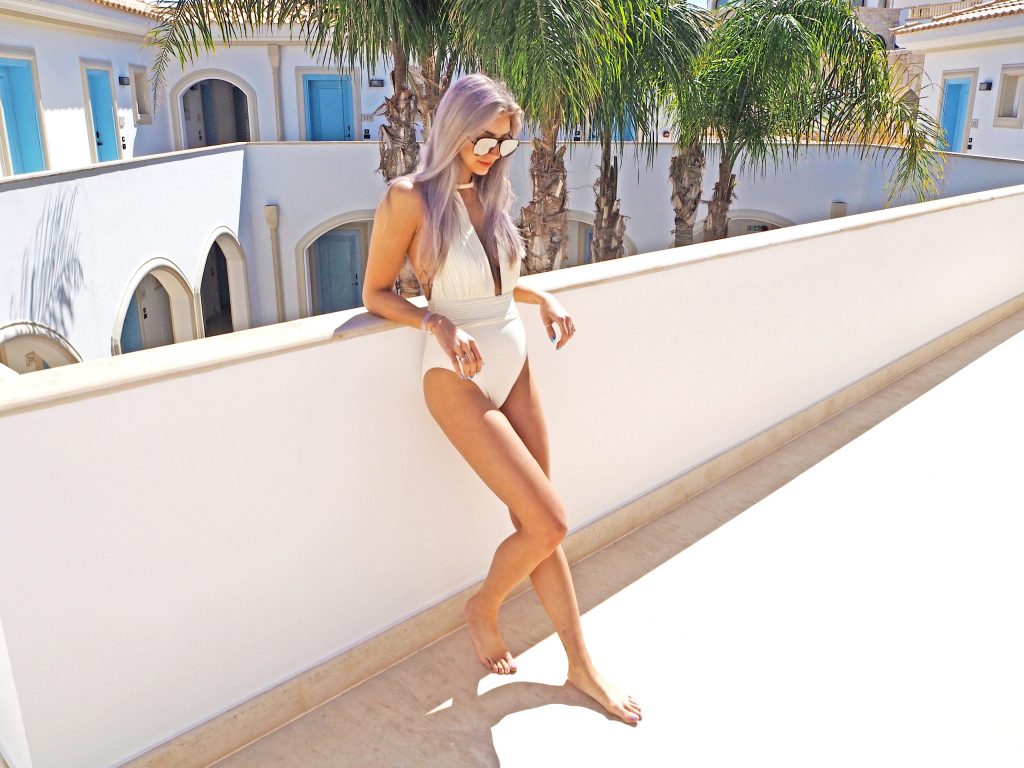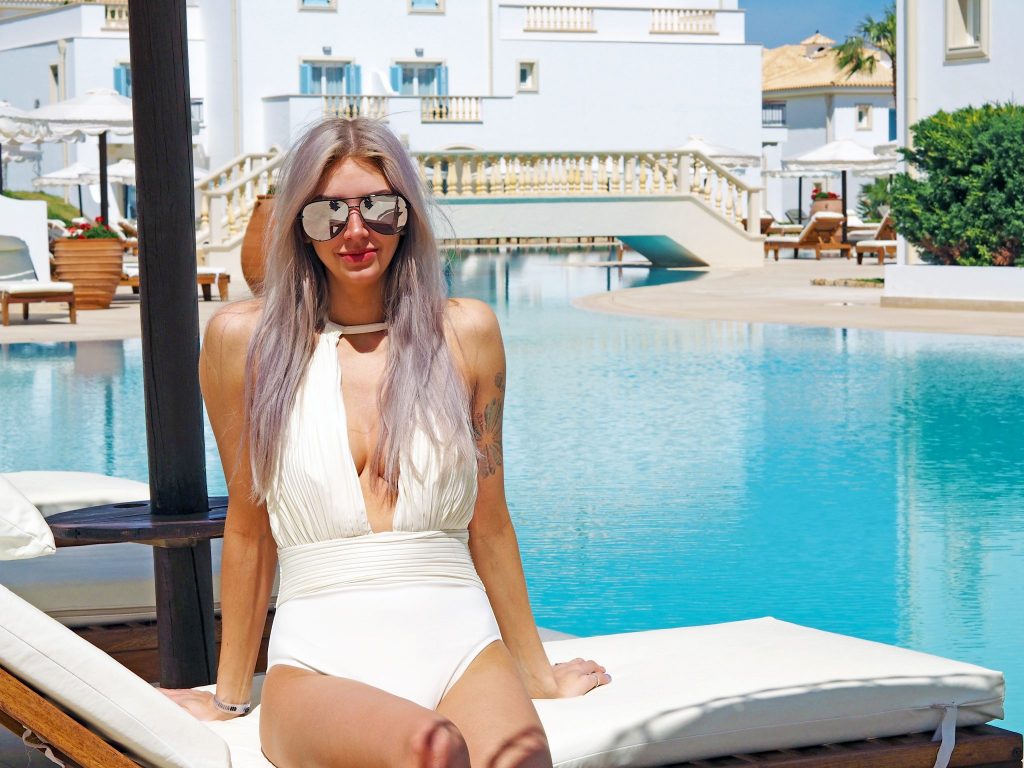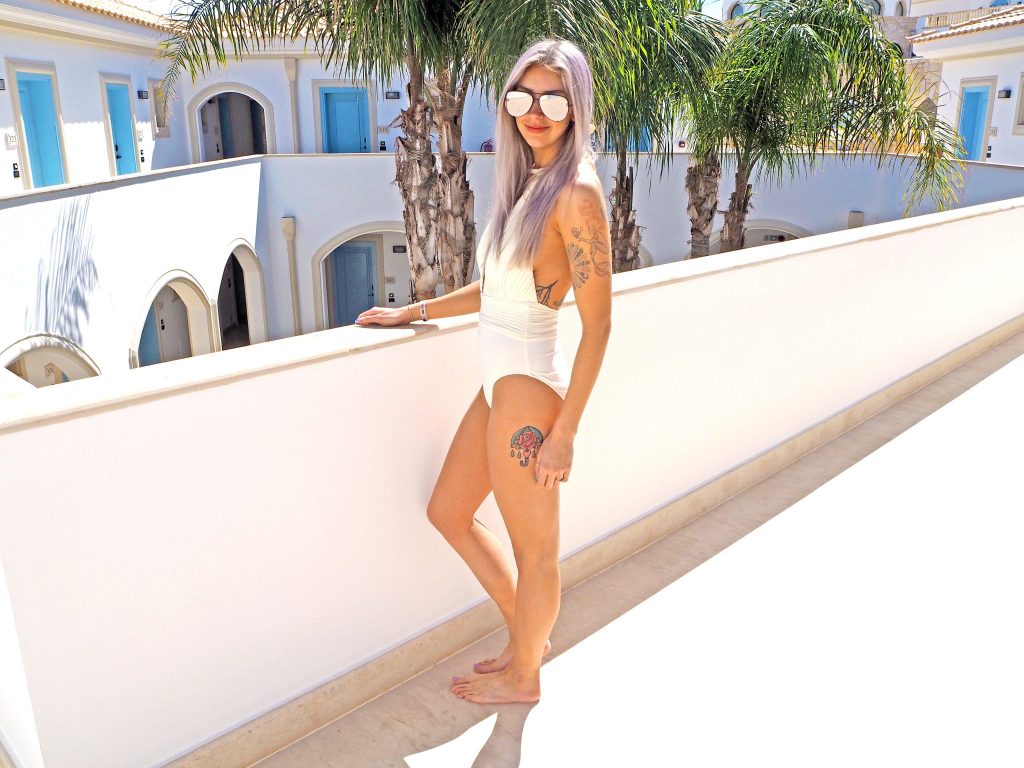 I didn't actually put two and two together when I chose this gorgeous Gottex Pearl Goddess Deep Plunge Halter Swimsuit from UK Swimwear for my recent trip to Greece. Only when I put the swimsuit on and noticed all of the gorgeous detail that I got the Greek Goddess vibes, and realised why it was named as it is. The ruched fabric creating a dramatic cutout neckline and cinching in the waist looks just like something you would find on a Grecian Goddess' Gown, and the pearlescent ivory hue gives such a luxurious feel to the swimsuit.
The shape of this suit is really flattering for all body shapes, and as swimsuits are really on trend again this year, it is the perfect piece for the summer. The colour looks great with a tan, but if you want something a little darker, you can also get it a beautiful, rich sapphire blue shade.
I absolutely adore going away to get some sun at this time of year. The beginning of the year is always such a busy time for me so I always try to take some time off in March or April to relax and recover, and of course indulge a little (or a lot)! For those asking, we stayed in the amazing Mitsis Laguna Resort in Greece, which I would really recommend. I am including more travel on the blog this year, so let me know if you want to see a review or more detailed post on this.
Gottex Pearl Goddess Deep Plunge Halter Swimsuit – £162.95
LL x
*Thank you to UK Swimwear for gifting me this swimsuit. As ever, all opinions are my own.