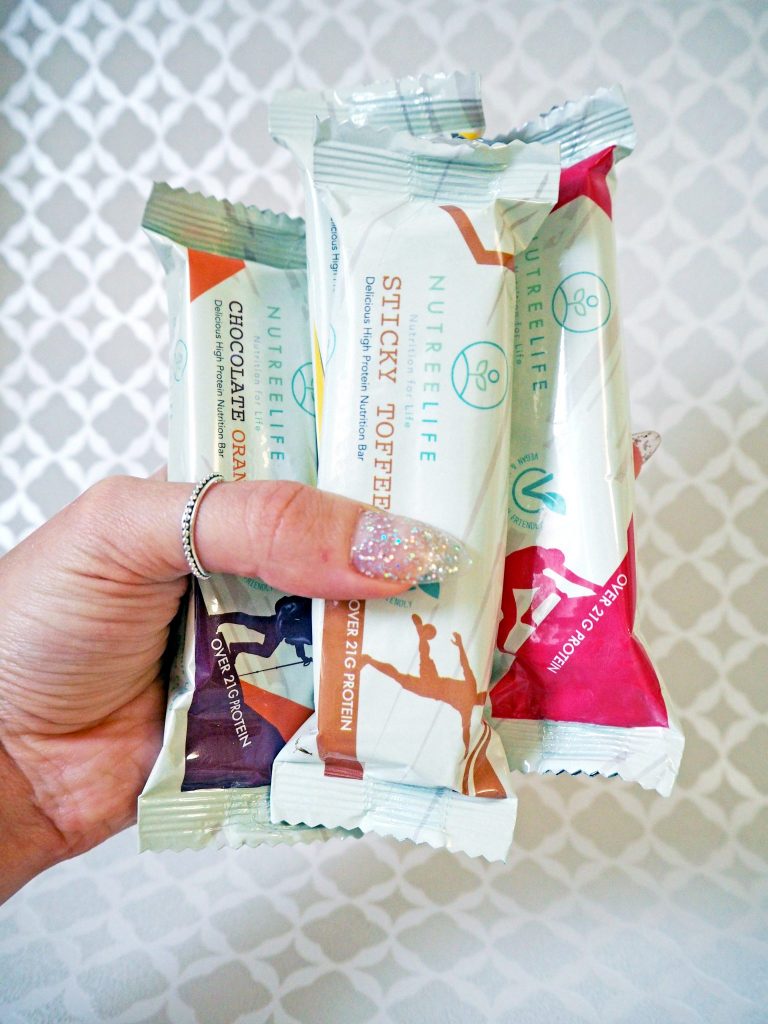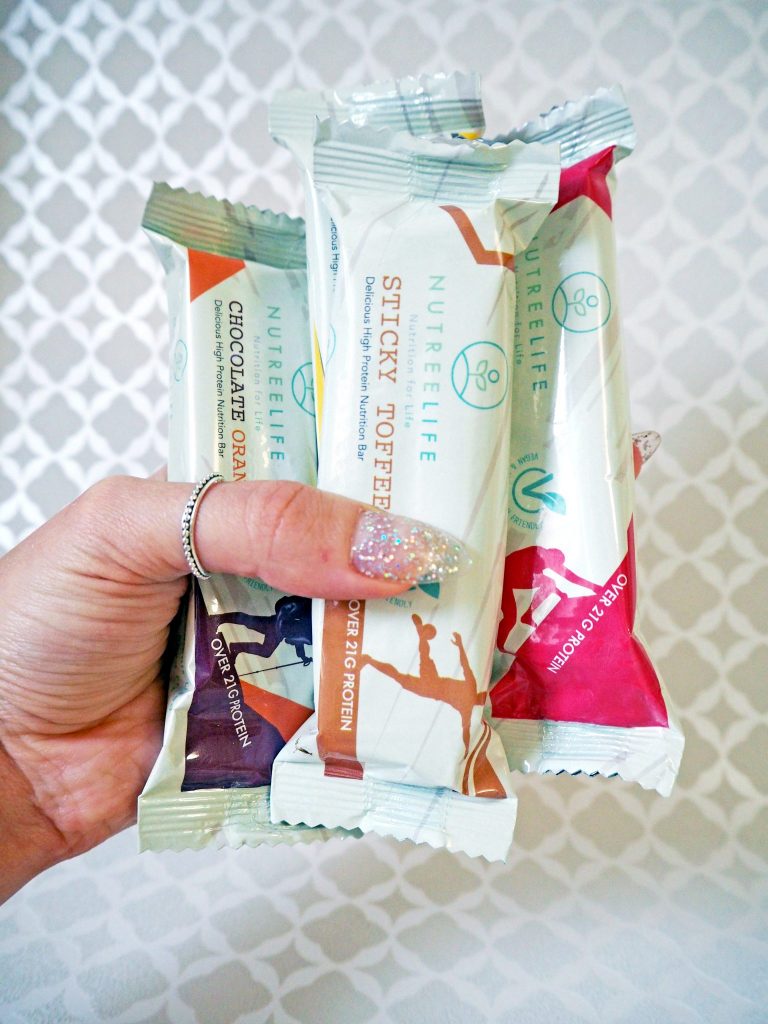 You guys know I'm a self-confessed snackaholic, and always on the hunt for new healthy snacks to keep me going throughout the day without impacting on my diet. The most recent snack on my radar has been these Nutreelife high protein nutrition bars. Nutreelife use only natural ingredients in their products, which are all fully vegan, as well as being gluten, wheat, soya and added sugar free.
Now I am not vegetarian or vegan, but I do try to eat as many natural foods as I can, and after eating these bars I can truthfully say that they have actually sort of changed my perspective of a vegan diet, and definitely made me want to try adding some more vegetarian meals in my daily routine. They left me feeling full, which to me was surprising from a bar, as I tend to have protein bars as a snack or after a meal as a sweet treat. I also found that I didn't feel bloated at all, and I felt like the natural ingredients in these really agreed with me and made me feel great from the inside out.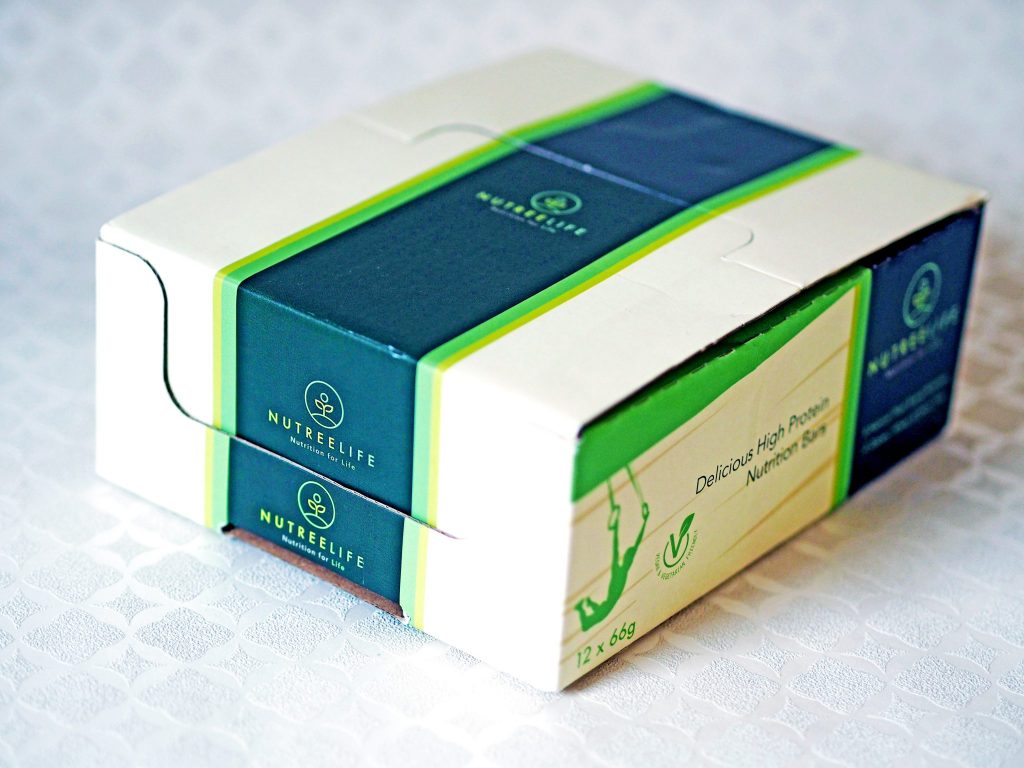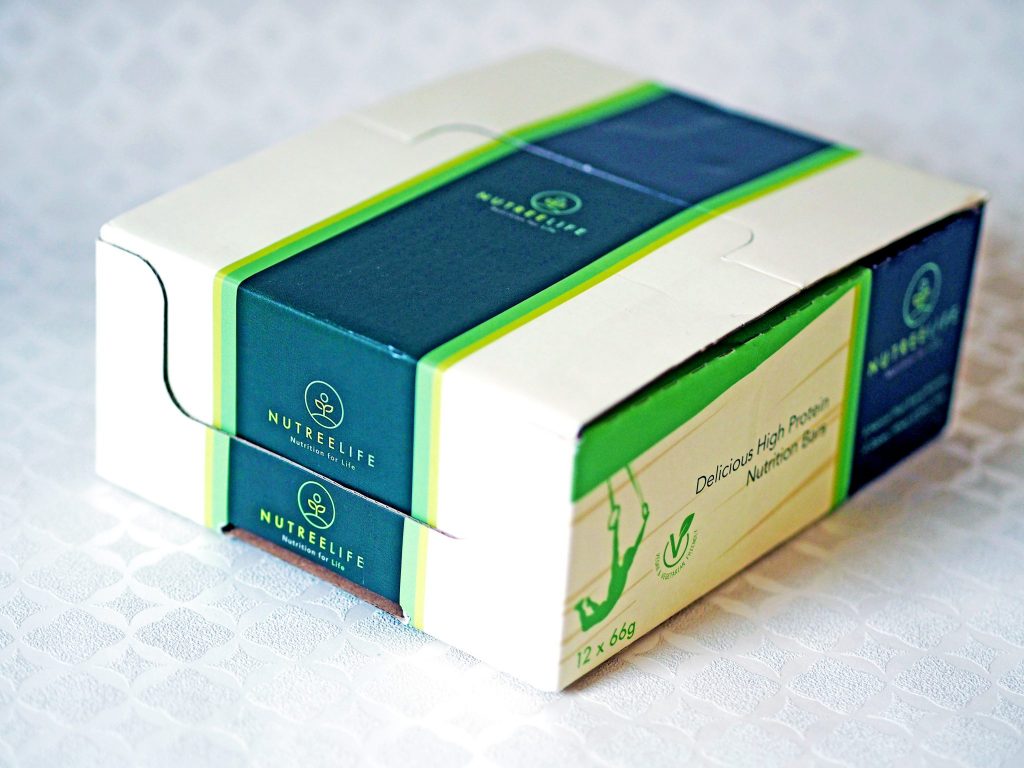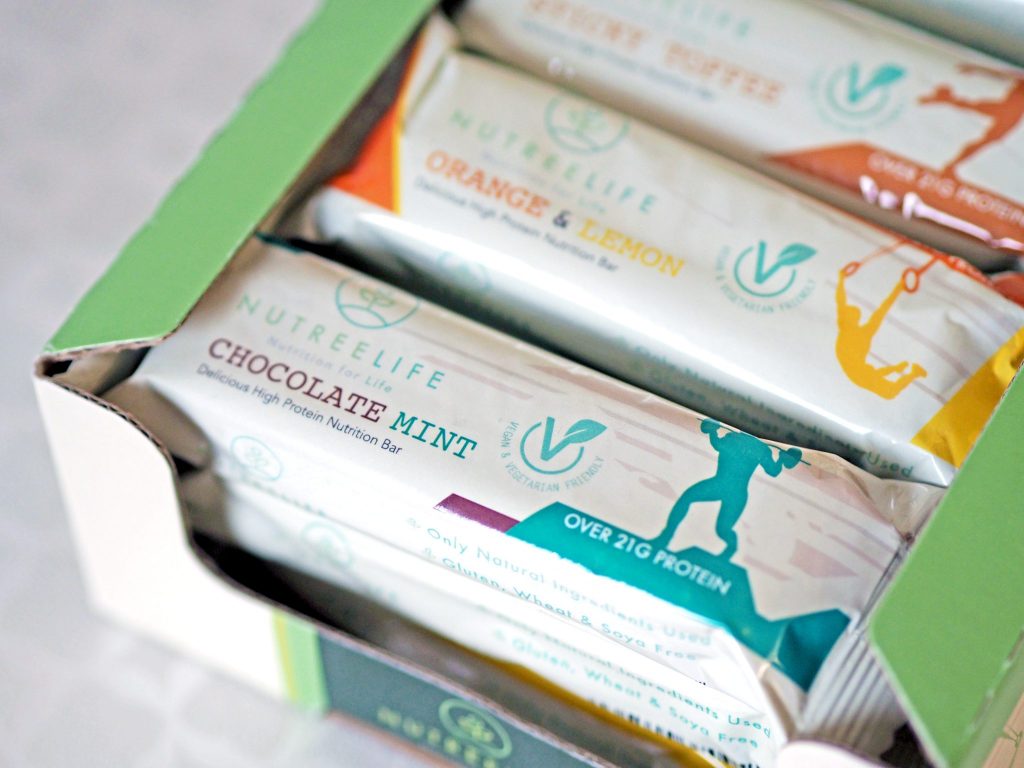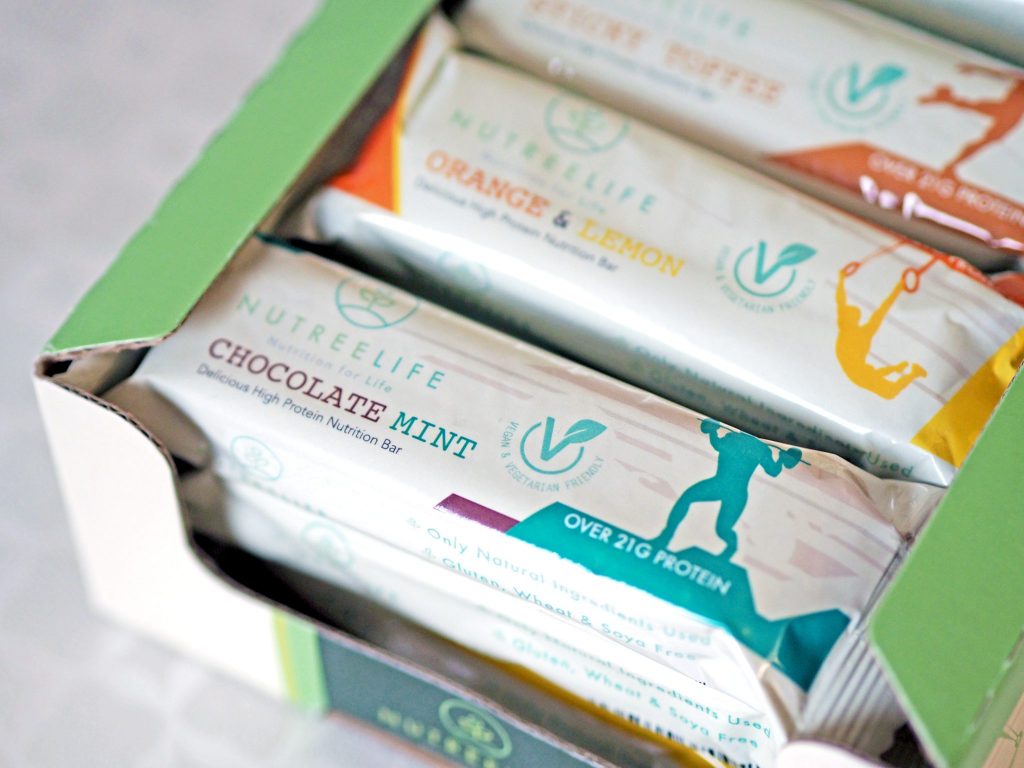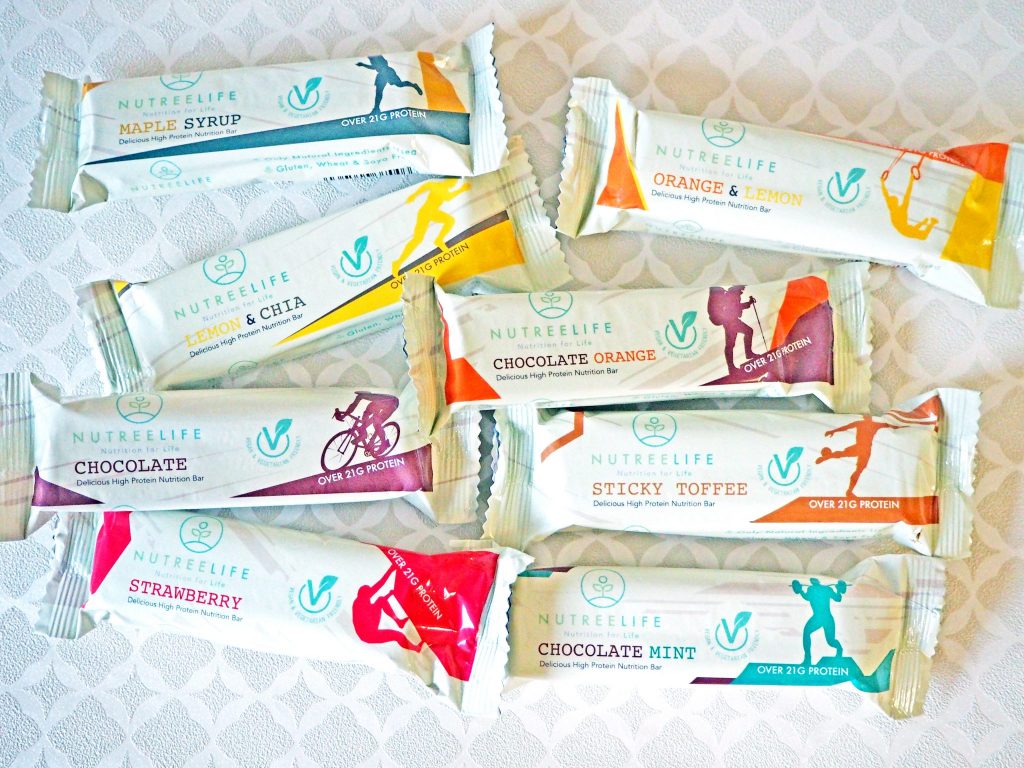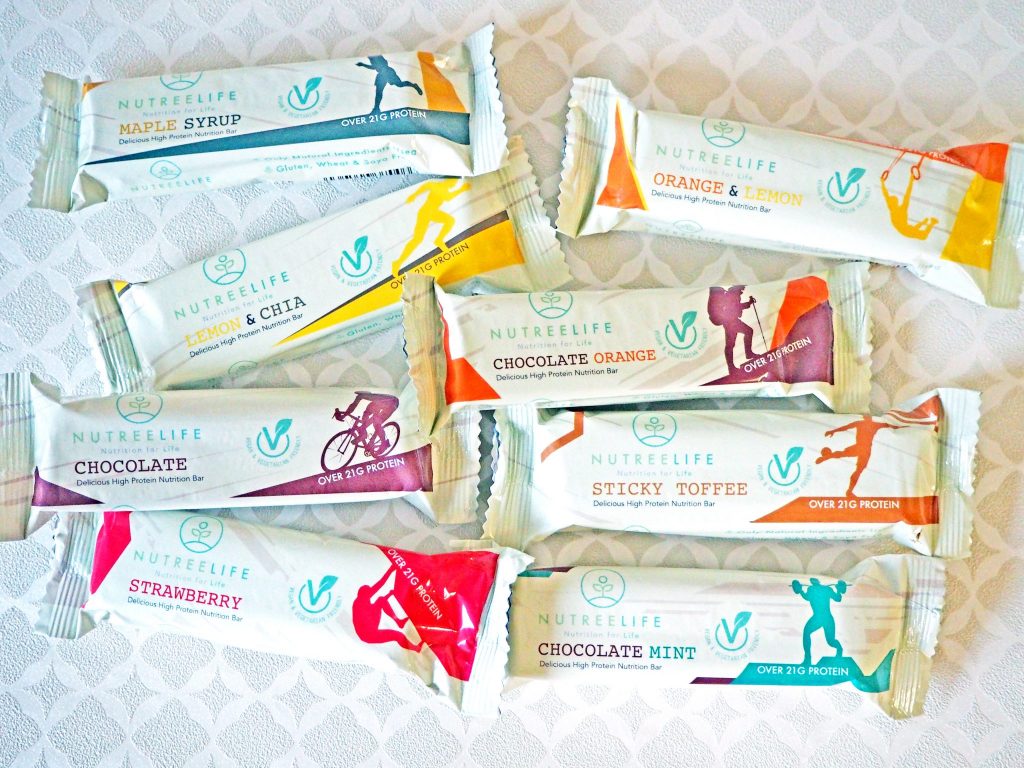 I got a box of mixed bars, as I was really intrigued to try all of the different flavours; some of them are fruit based flavours, and the others are more like treaty dessert flavours, so there is something. The mixed box contains:
Choc Orange
Lemon & Chia
Orange & Lemon
Maple Syrup
Sticky Toffee
Strawberry
Choc Mint
Chocolate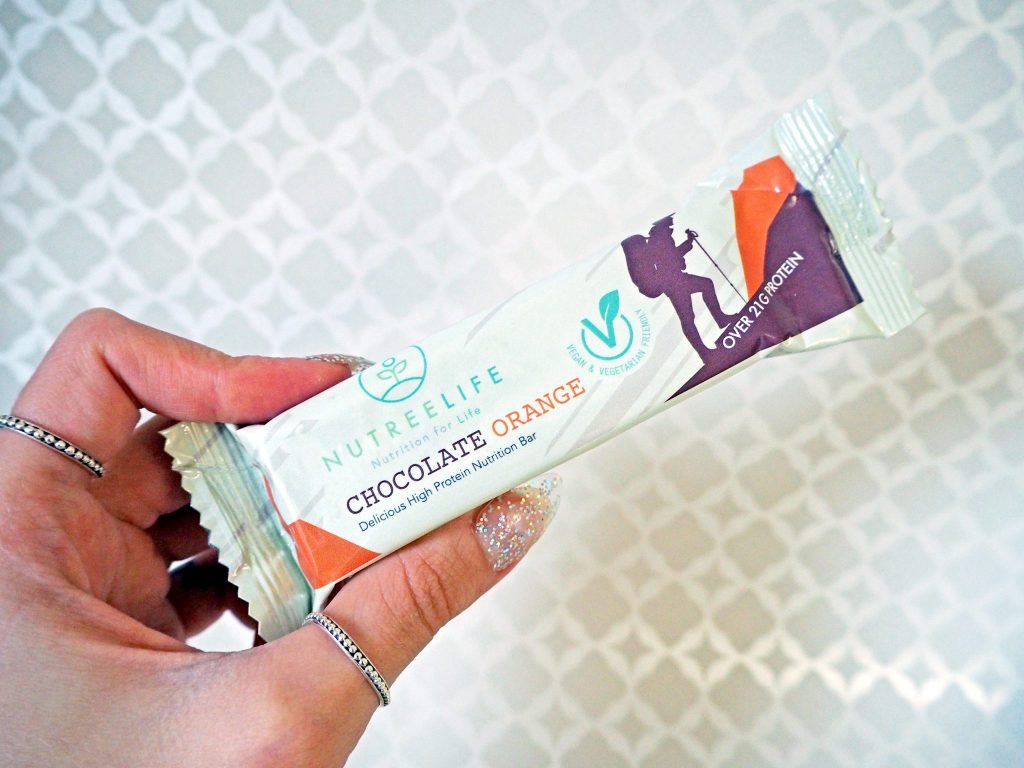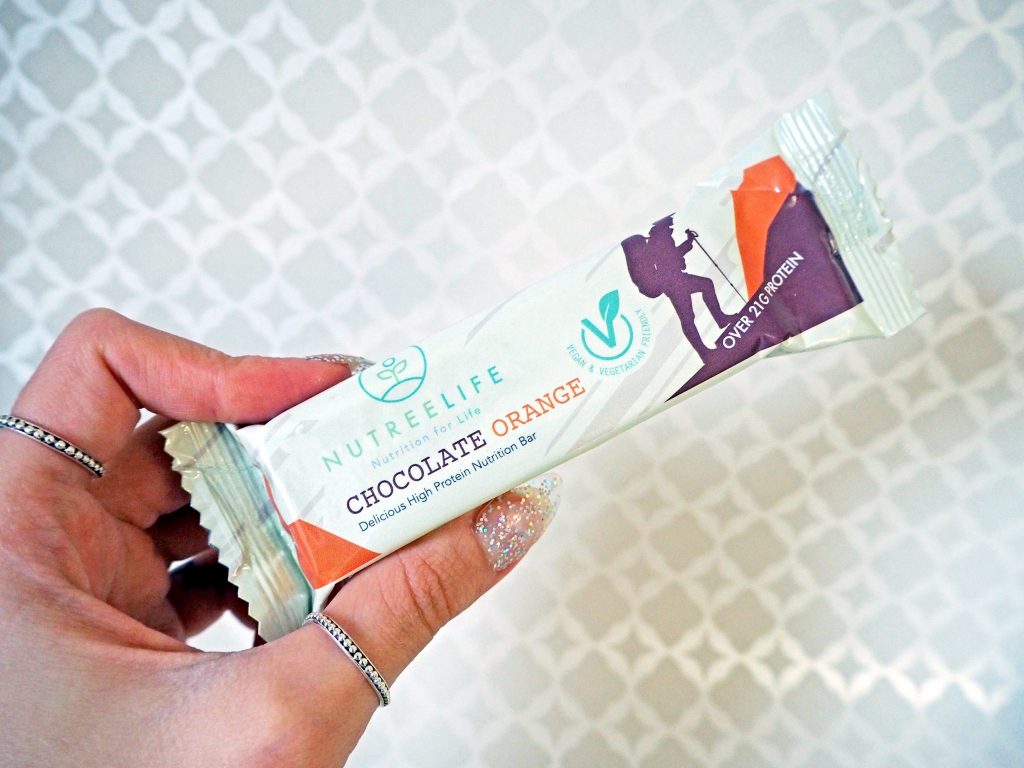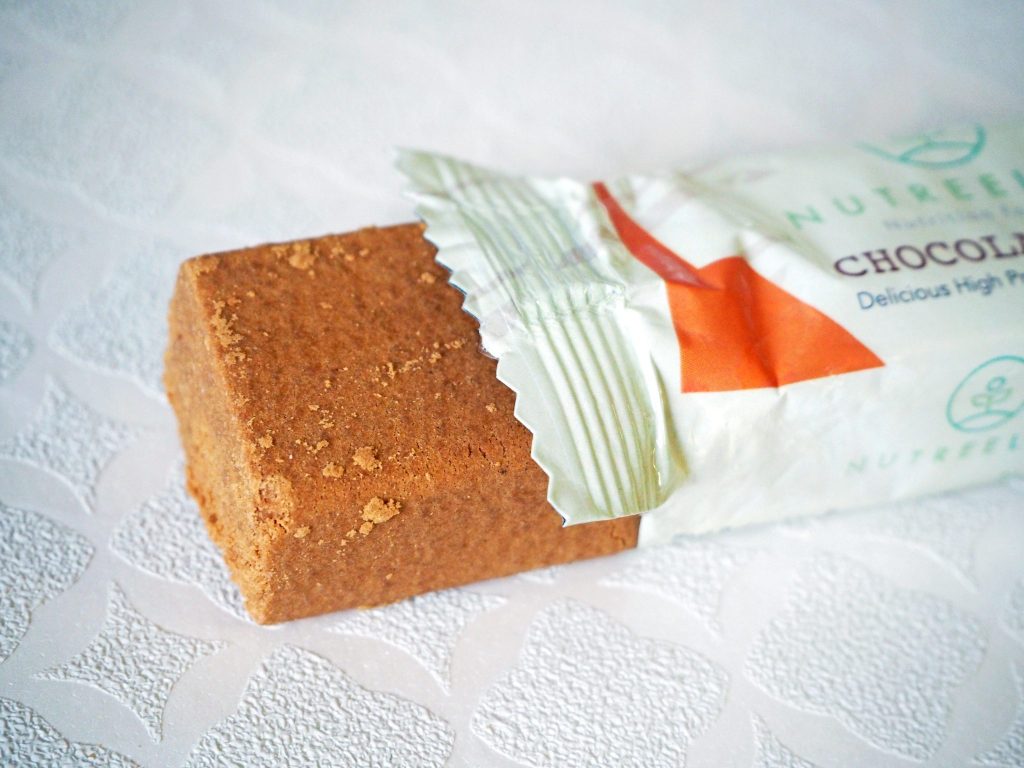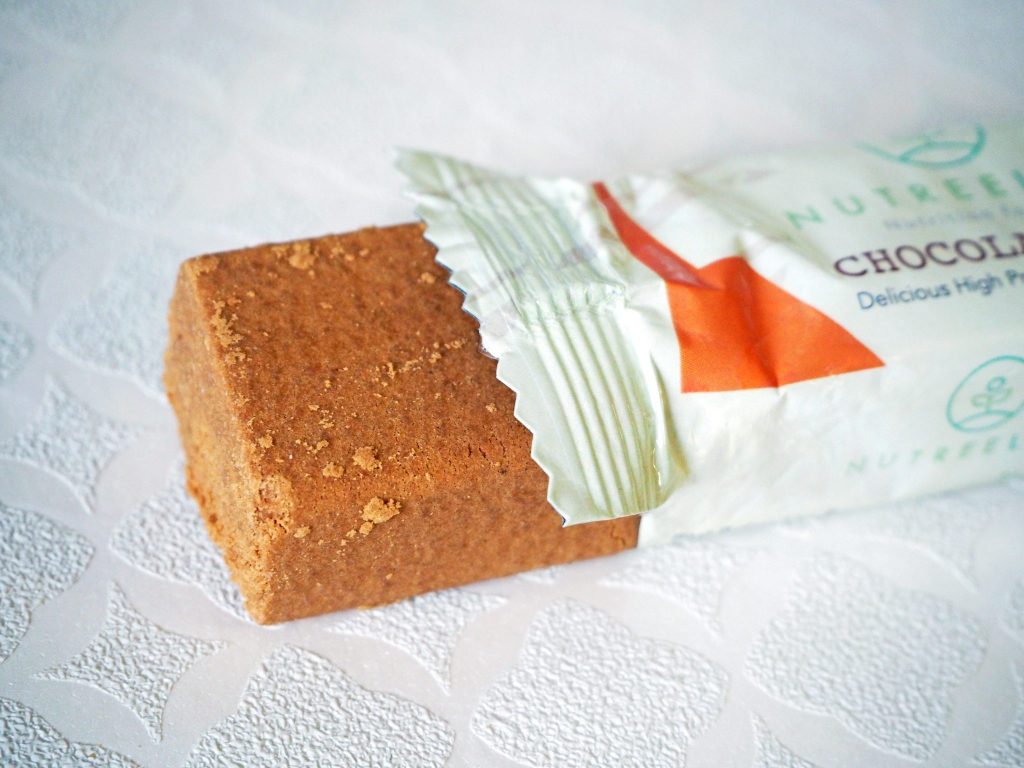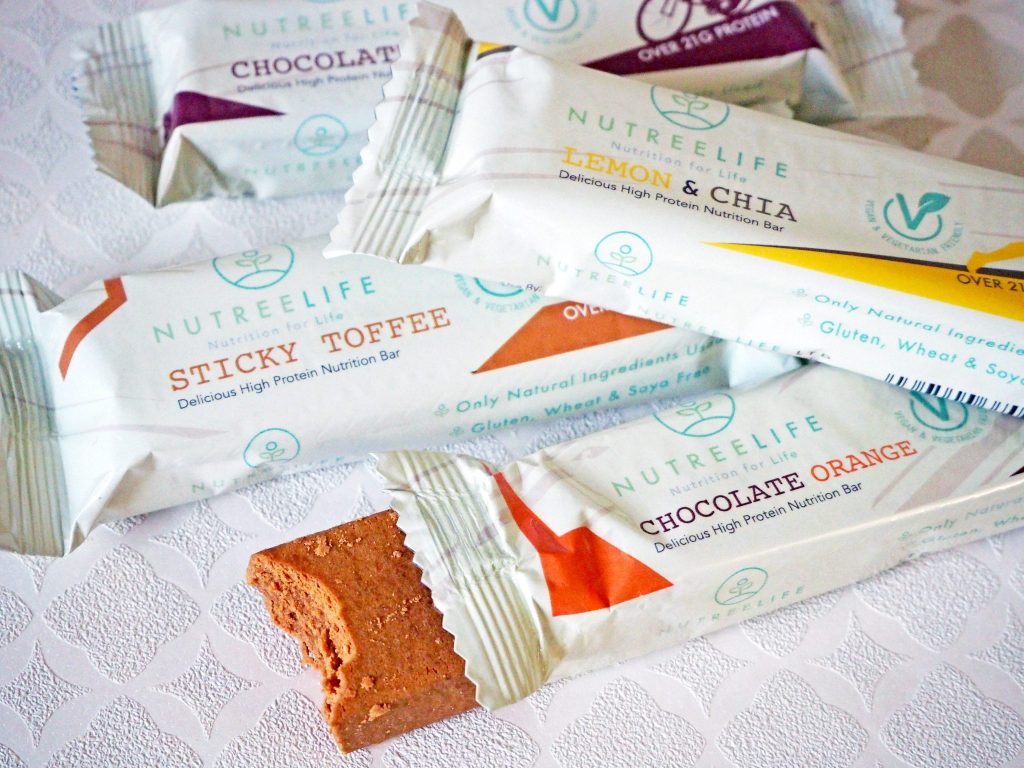 Initially I found the bars to be quite dry in texture, and my honest first impression was that this might not be to everyones taste. However, after the flavour comes through, I actually found them to be super tasty, and the texture reminds me of a sort of dehydrated peanut butter bar, which I now love!
My favourite flavours are (of course) the dessert style ones, but I do love the strawberry, and the citrus flavours are perfect for those who like a more refreshing fruit flavour in a bar as opposed to a chocolate/dessert flavour. I have been loving these as a pre-workout meal; they are just under 300 calories so give me a great energy boost, but the natural ingredients aren't too heavy or stodgy, and the bars are packed with antioxidants, healthy fatty acids, vitamins, minerals and fibre, making them the perfect pre or post workout snack. They are also ideal for on-the-go mornings or snacking when you don't have time to sit down and eat, this is an amazing healthy alternative to that chocolate bar or packet of crisps, and more filling for when a piece of fruit doesn't quite hit the spot.
I am totally sold on these bars and I love the natural ingredients and love that goes into these bars. Nutreelife make a range of other products which you can check out here – I am already planning or ordering some of the protein snacks.
Would you try these vegan health bars? Let me know if you're a fruity or a desserty person in the comments below!
LL x
*These products were sent to me for review. As ever, all opinions are my own.