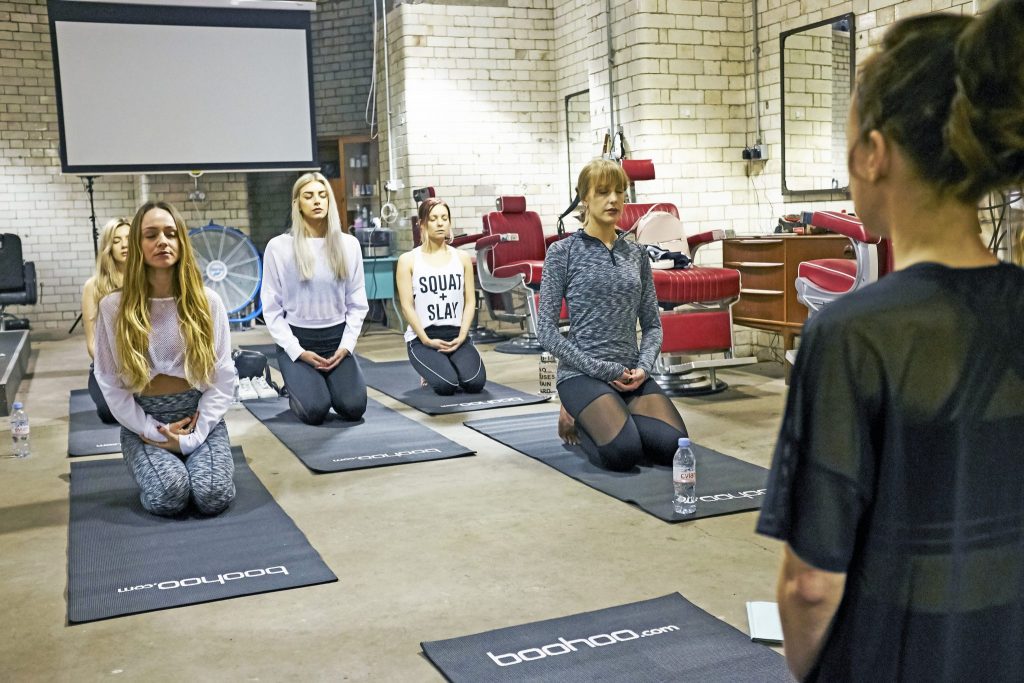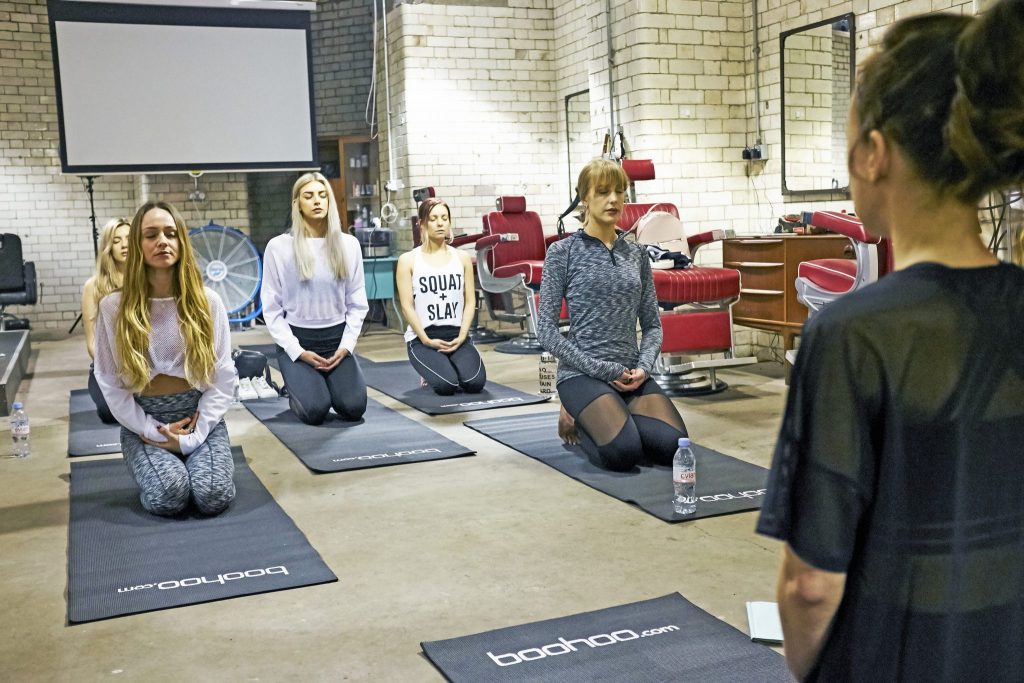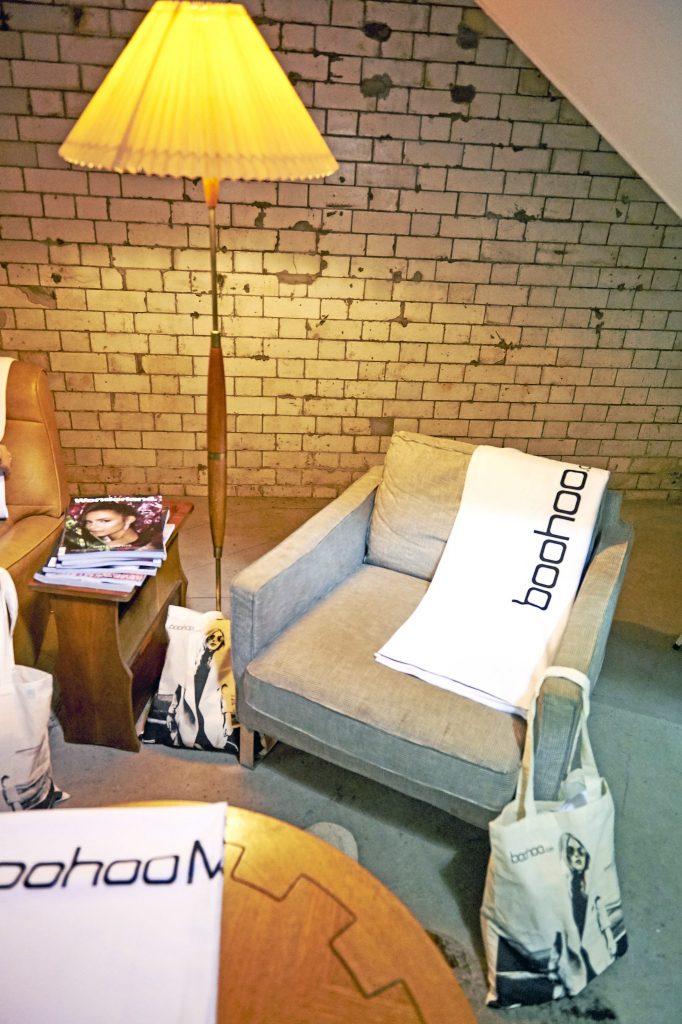 I recently attended an event hosted by Boohoo, consisting of a night around all things wellness. As you know, when January comes around, the start of a whole new year kicks most people into resolution making, dieting, exercising more, and generally trying to better themselves in whatever way they can. Now don't get me wrong, I'm all for goal setting, resolution making, and definitely for living a healthy lifestyle. However, I really related to Boohoo when they said that the night wasn't just about fad-dieting, trying to change everything about yourself with unachievable and un-maintainable goals, or being healthy for the month of January and then returning to whatever you did previously, but it was more about a well-rounded and healthy lifestyle that can be maintained all year round. 
I always try to promote healthy living, regular exercise, good food, and all-round positivity, as these are things I am truly passionate about, but I definitely don't think it is achievable or even healthy to cram everything into the beginning of the year after binging throughout the festive period, then suddenly feeling guilty and trying to correct it all in one month! 
The Boohoo event was an overall night of wellbeing, including a relaxing yoga session with the lovely Alexis followed by food provided by Kettlebell Kitchen, and finishing with a healthy hair treatment by the stylists at RCNQ.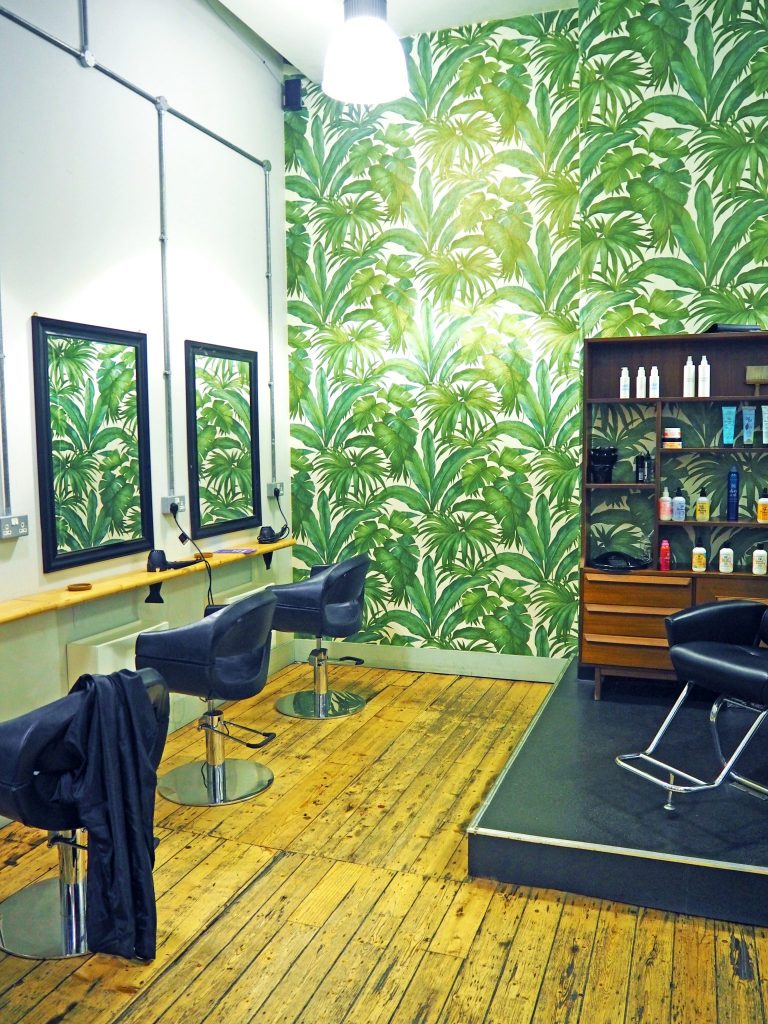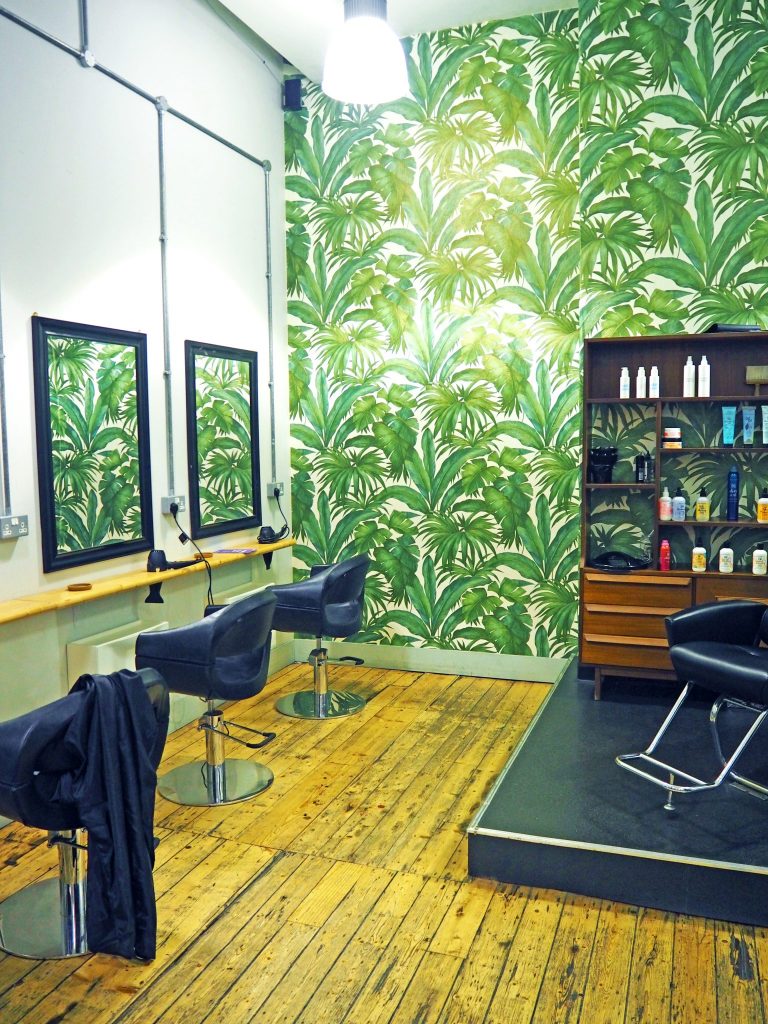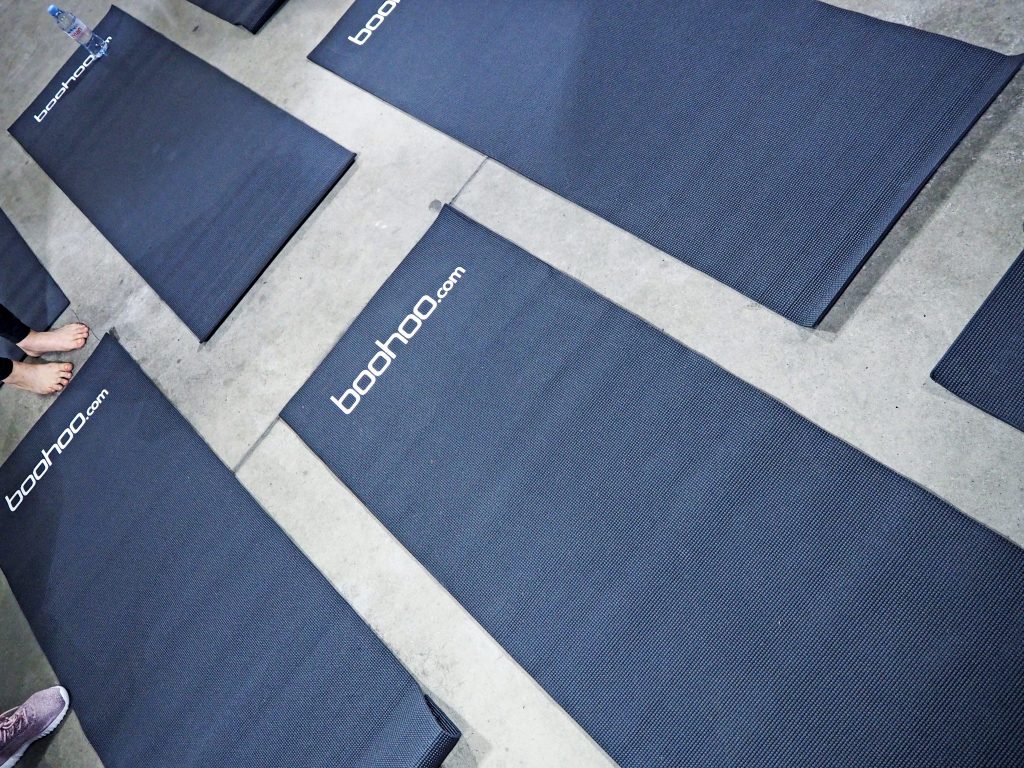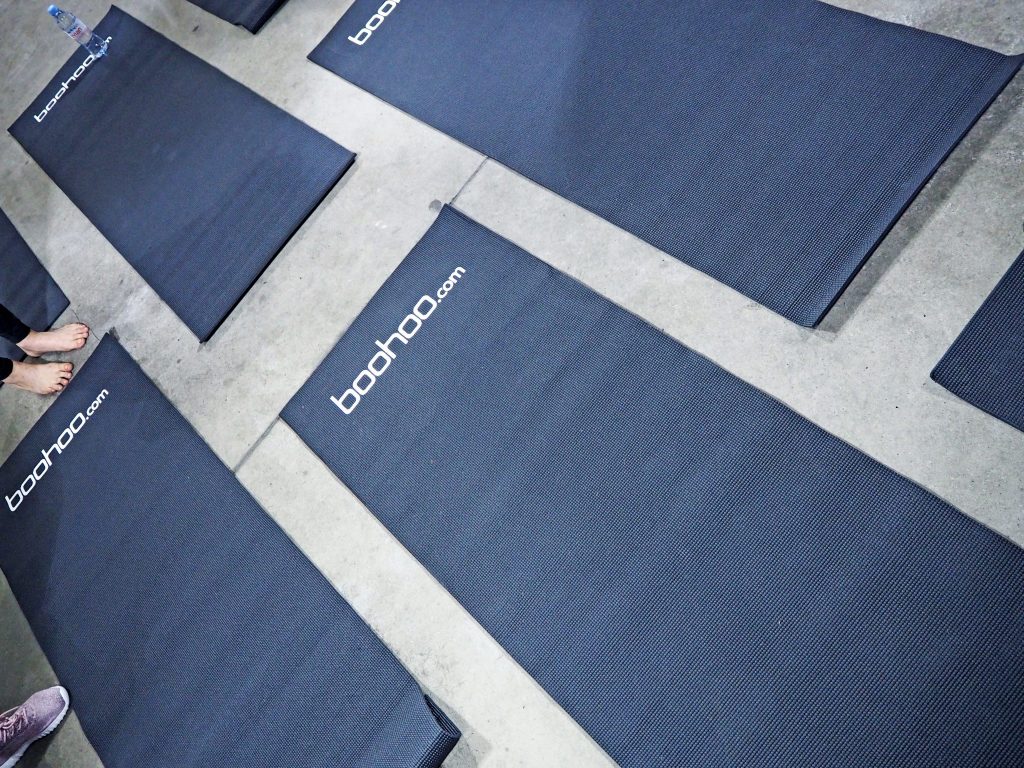 Kitted out in my new Boohoo FIT gear (which by the way, is incredibly comfy) I headed to the secret sanctuary that is RCNQ in Manchester's popular Northern Quarter. I have passed the salon many times; the cool and quirky interior has always caught my eye when ive been wandering past, but I had no idea just how cool it actually was inside. Through the big glass window you can clearly see the #interiorgoals, but hidden to the passer-by is the downstairs space, consisting of retro barber chairs, comfy couches, and a big open space where our yoga mats were lay out waiting for us.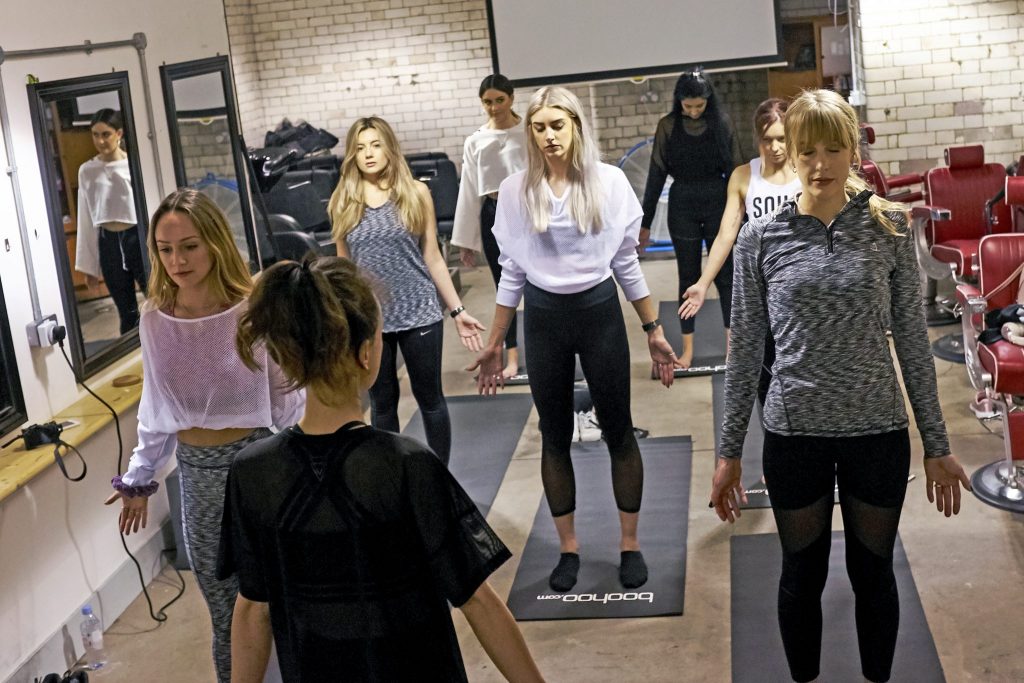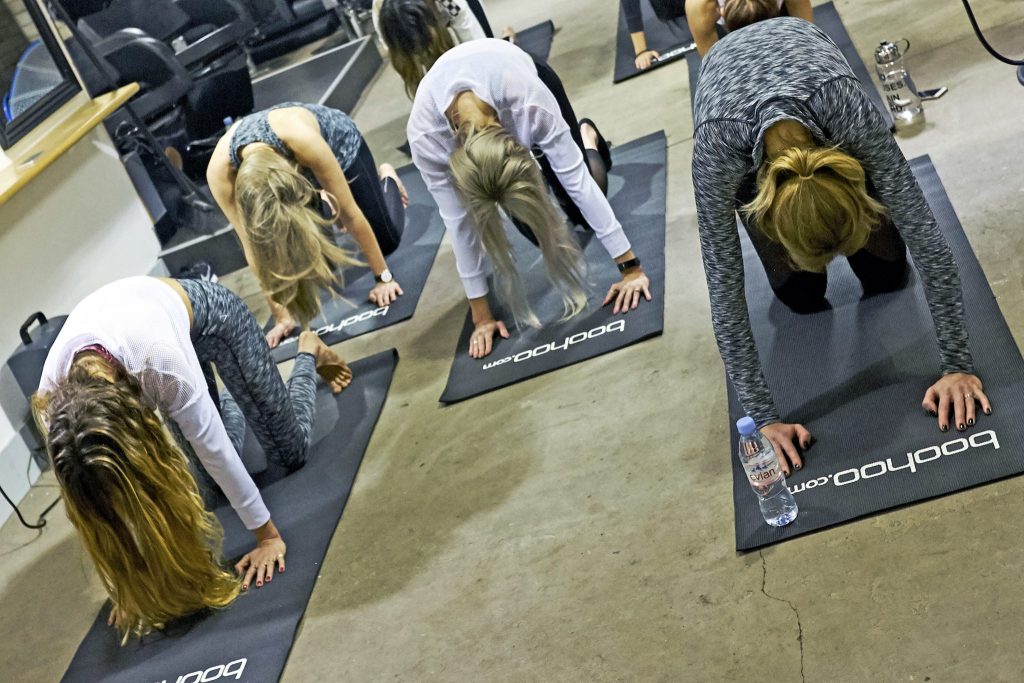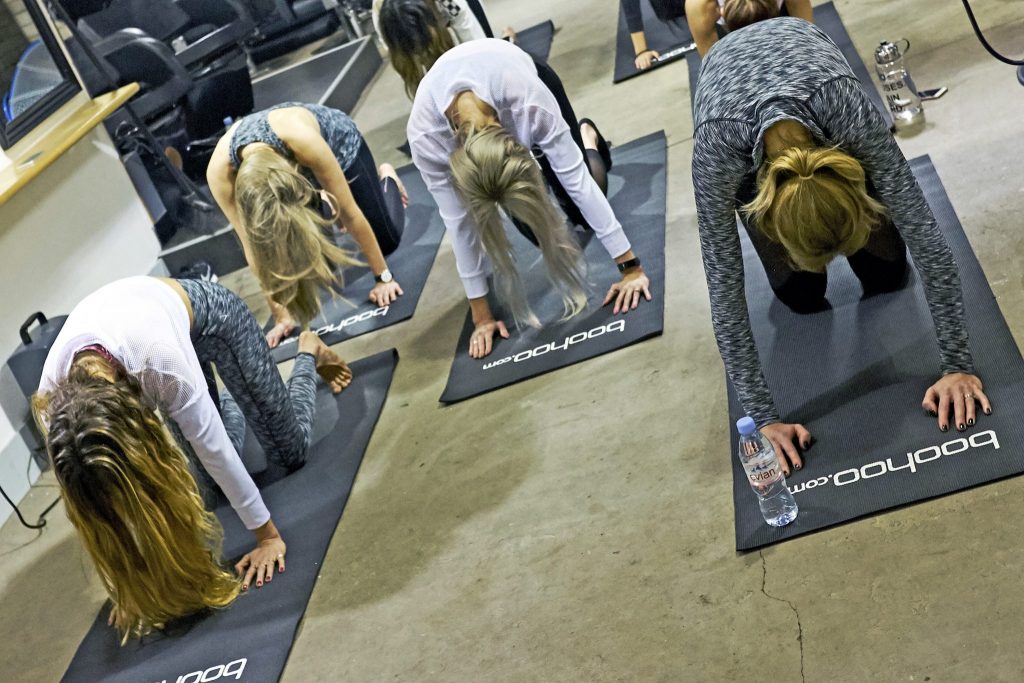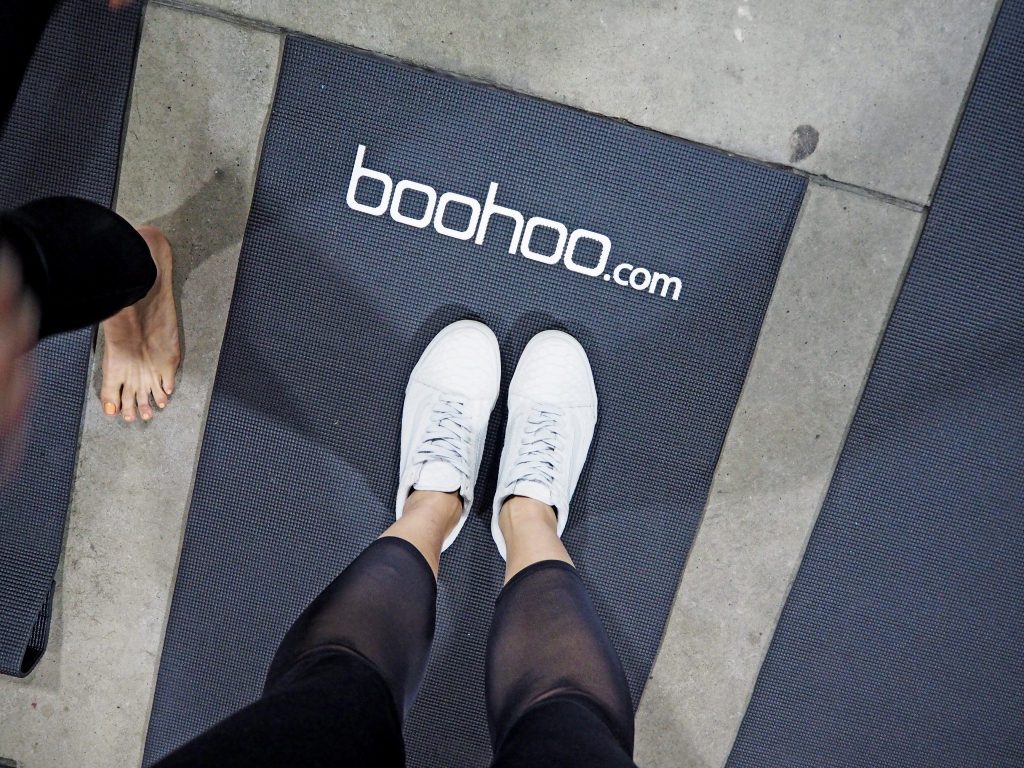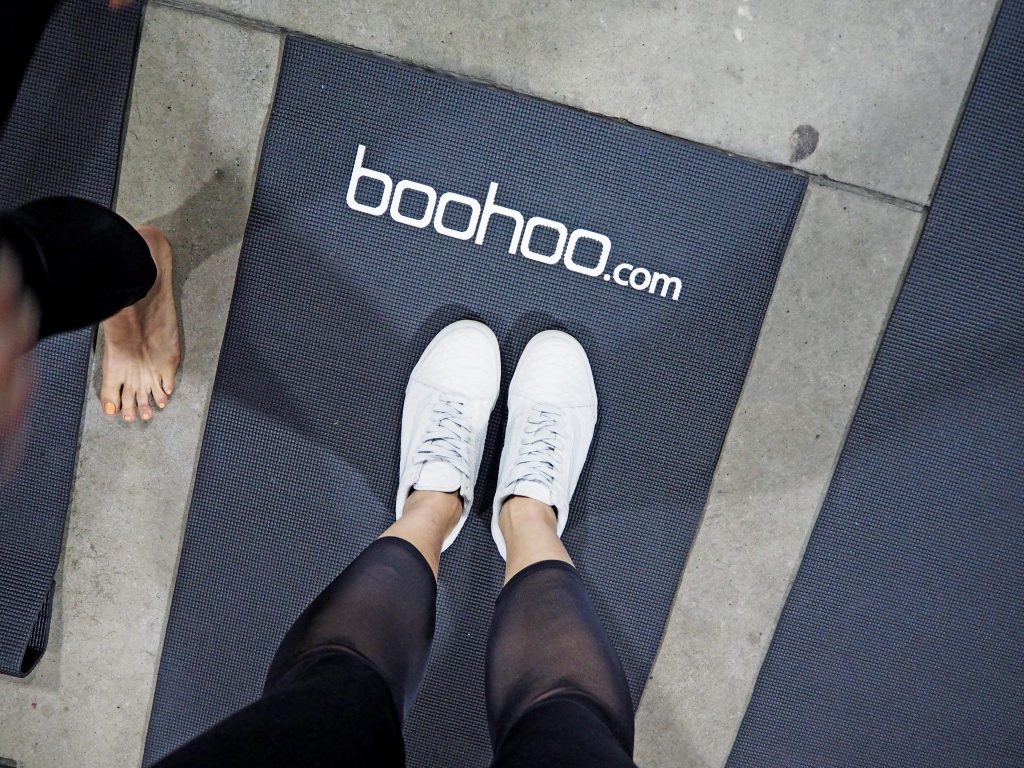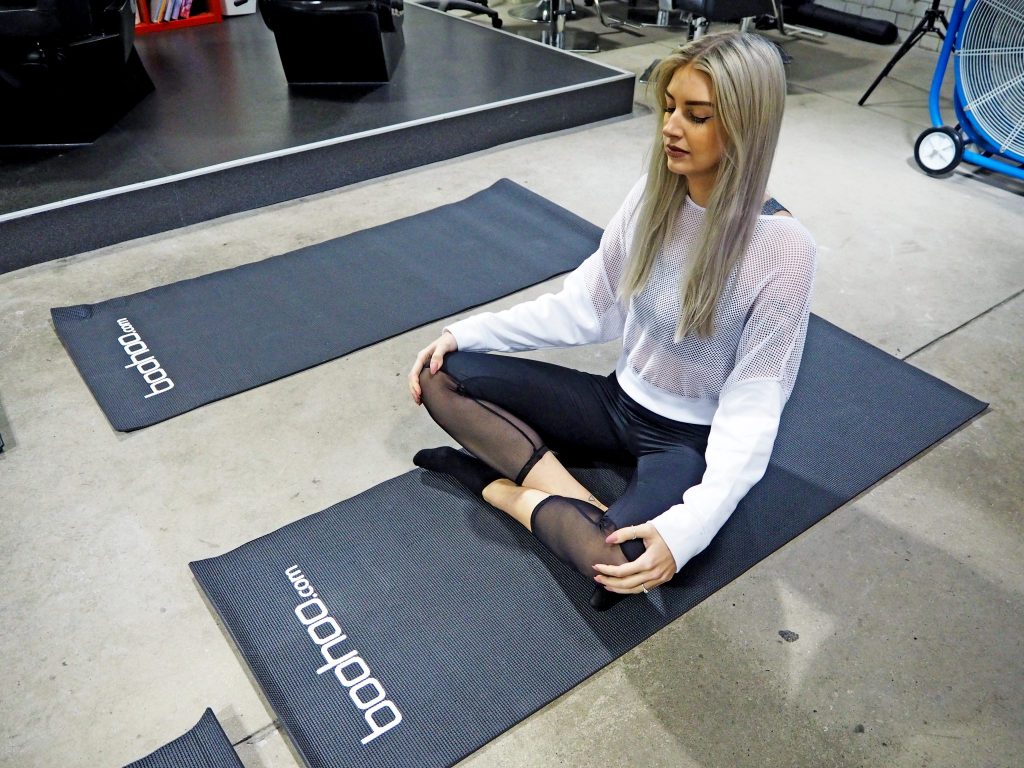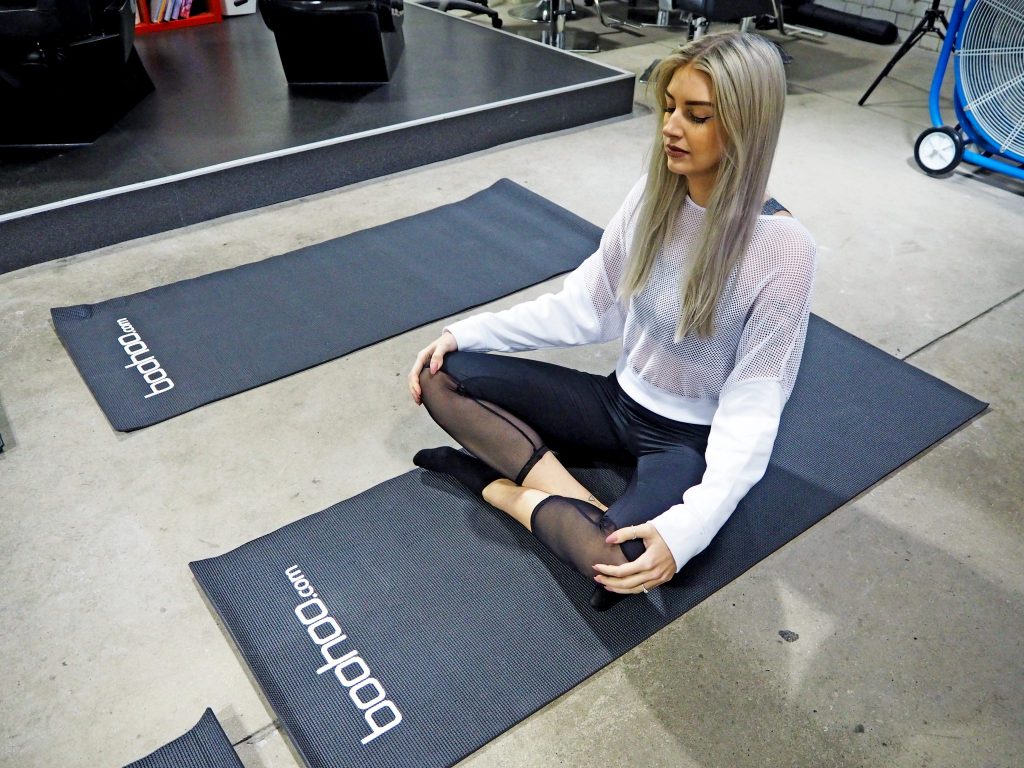 We were welcomed by the lovely Boohoo Ladies, who did an awesome job of organising the whole night and making sure we all felt pampered and relaxed. We headed down to the basement area, where Alexis from Flex Yoga had a yoga session planned for us to begin our evening of wellness.
I am an absolute beginner at yoga, and have only tried it a handful of times, but Alexis tailored the class to suit a range of levels and it was actually much easier than I anticipated. The Boohoo Fit clothing proved to be perfect; it was really comfortable and breathable – perfect for the stretches, whilst obviously looking amazing at the same time! After surprising myself and actually being able to do most of the moves, I felt rather serene after the lesson, and had worked up an appetite for some refuelling food.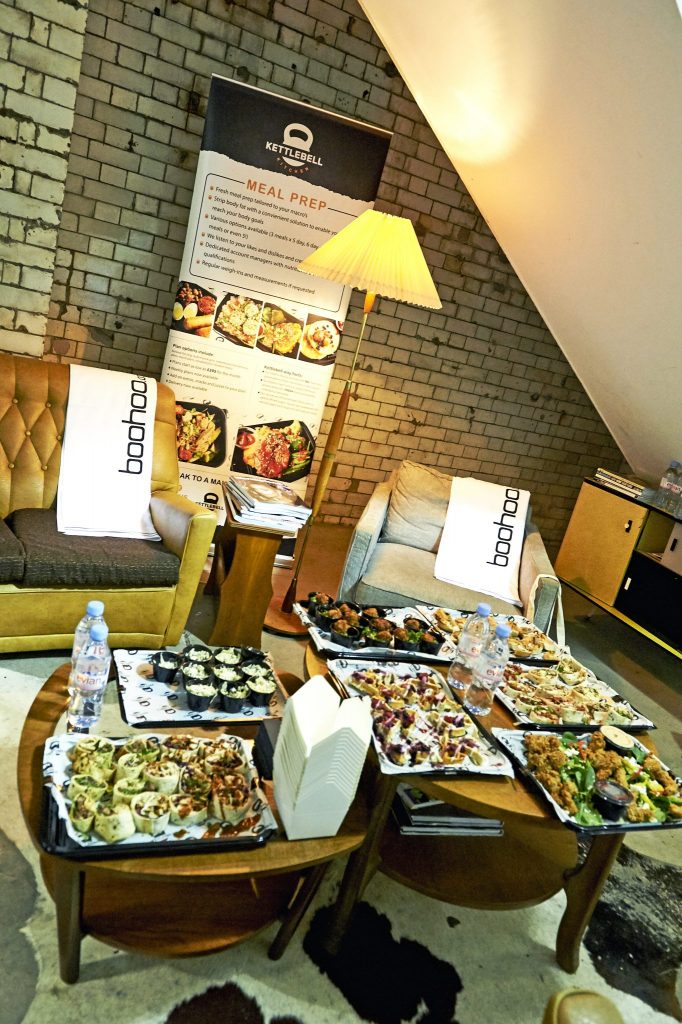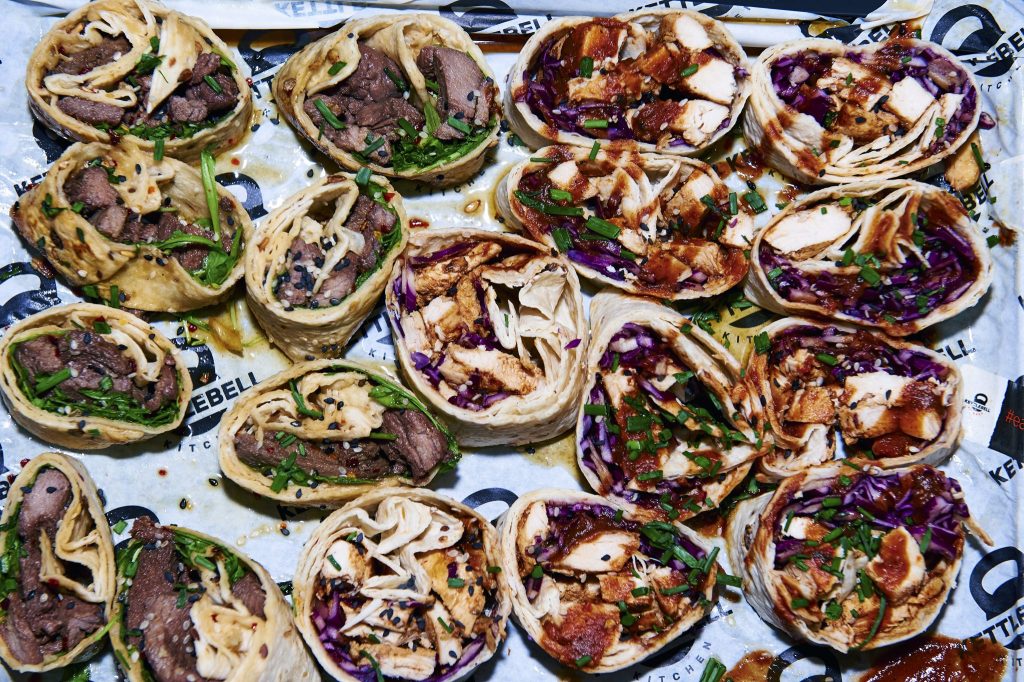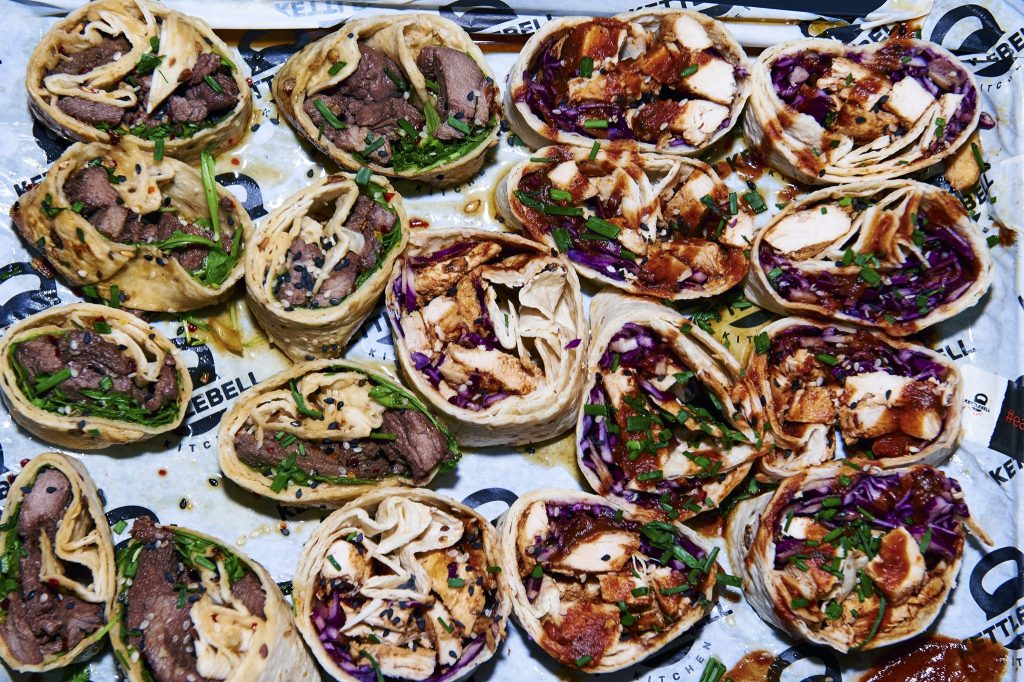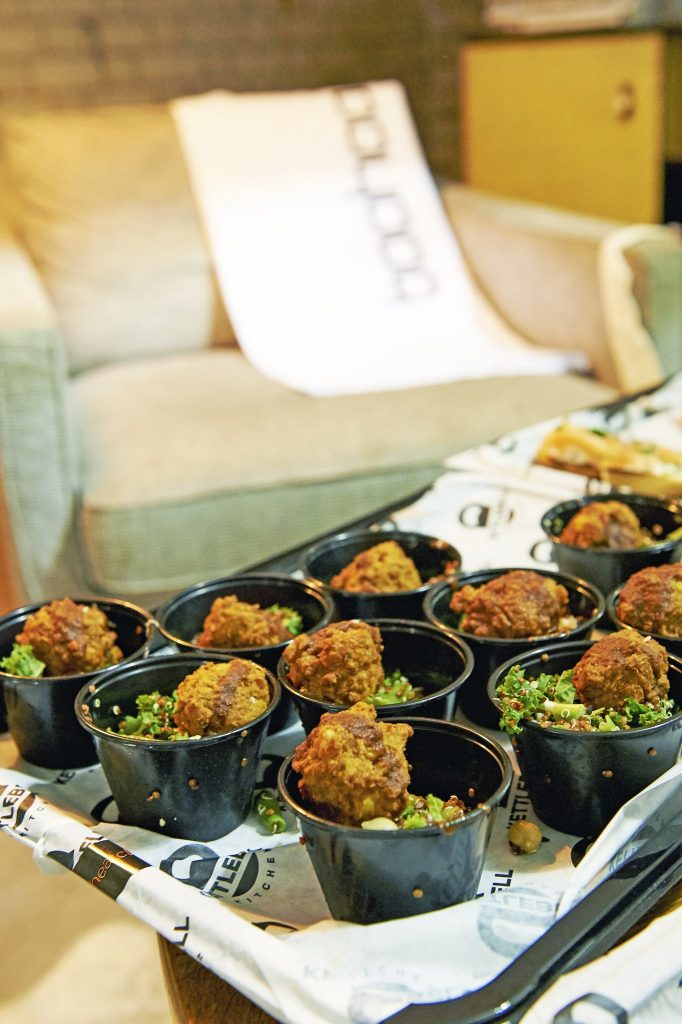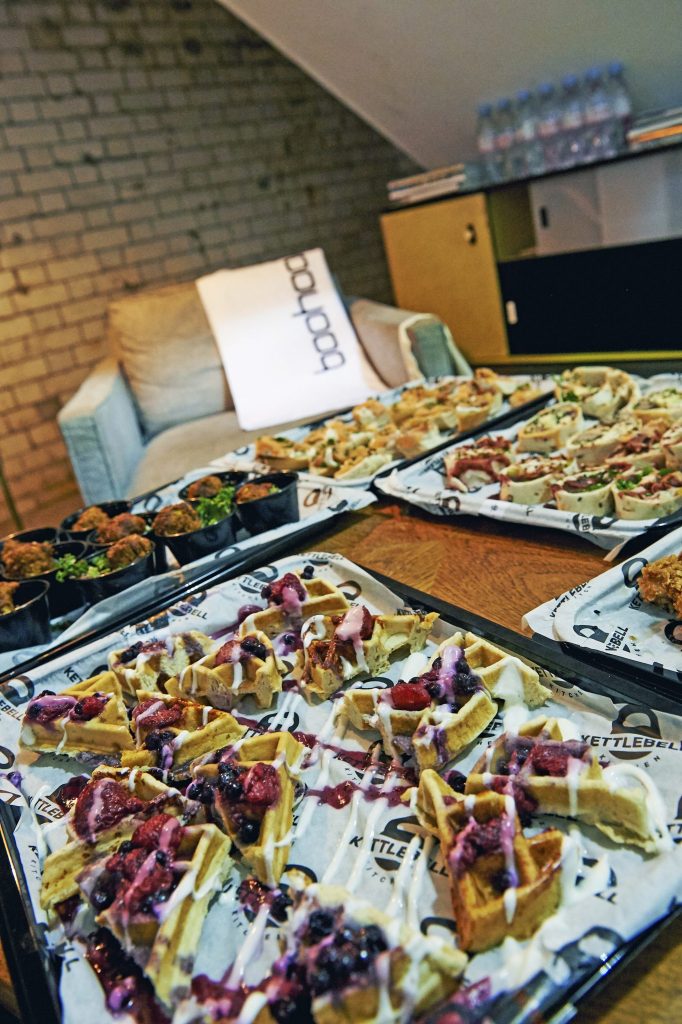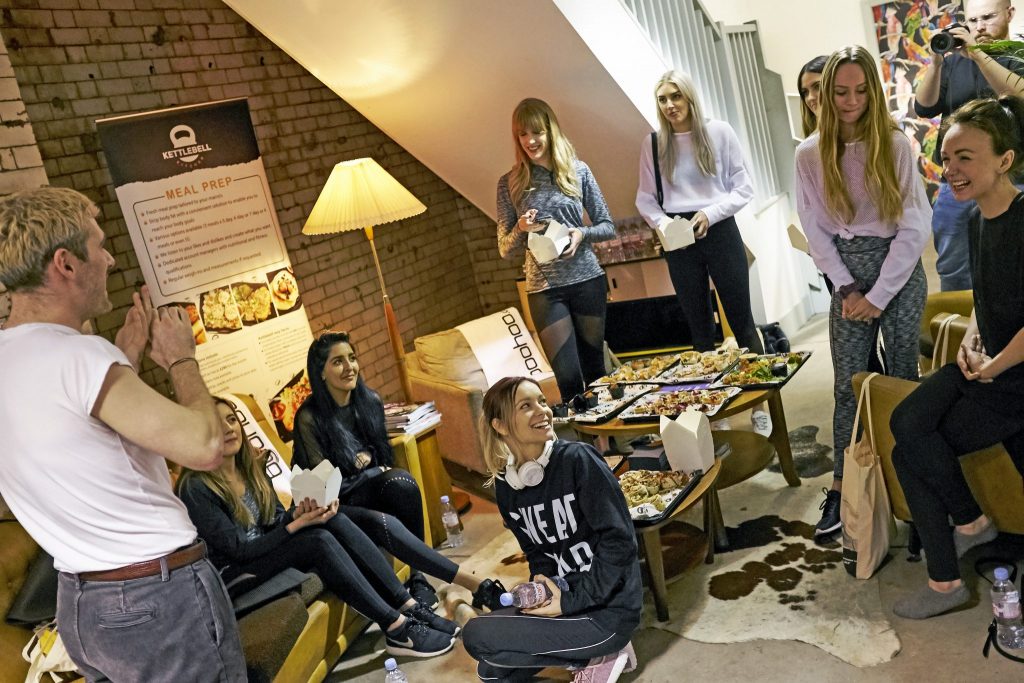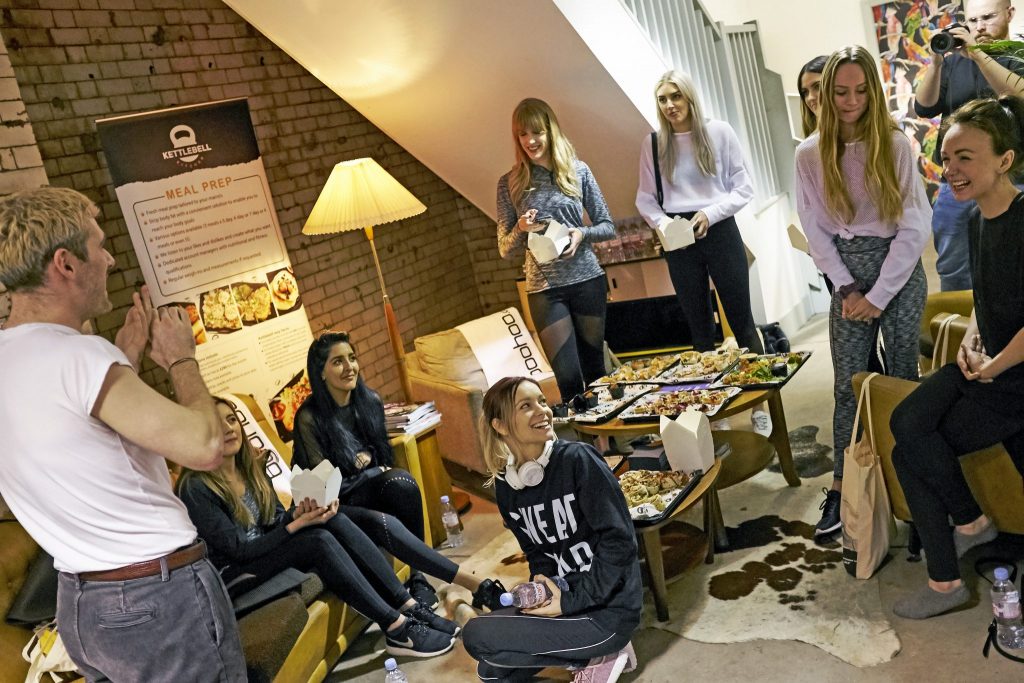 The food was prepared and provided by Kettlebell Kitchen, who are already one of my fave Manchester born eateries, providing the most delicious clean fast food, as well as meal prep services and clean cheat meals. They put on an epic spread of canapés, wraps, mini salad bowls, and of course a healthy dessert to finish on.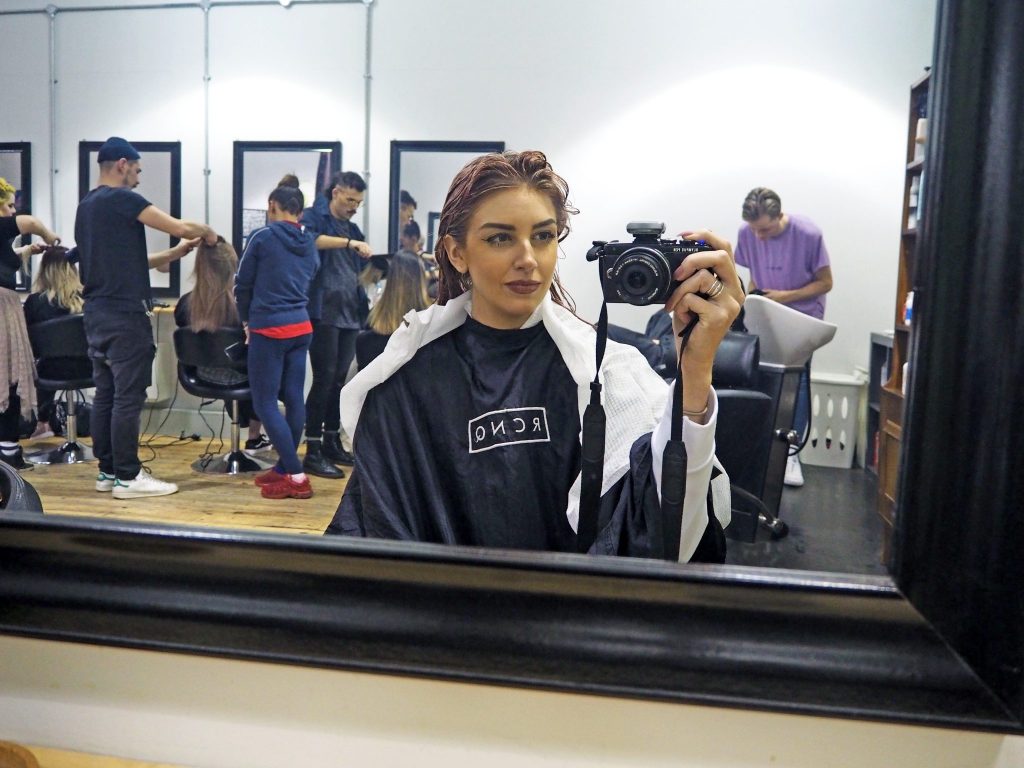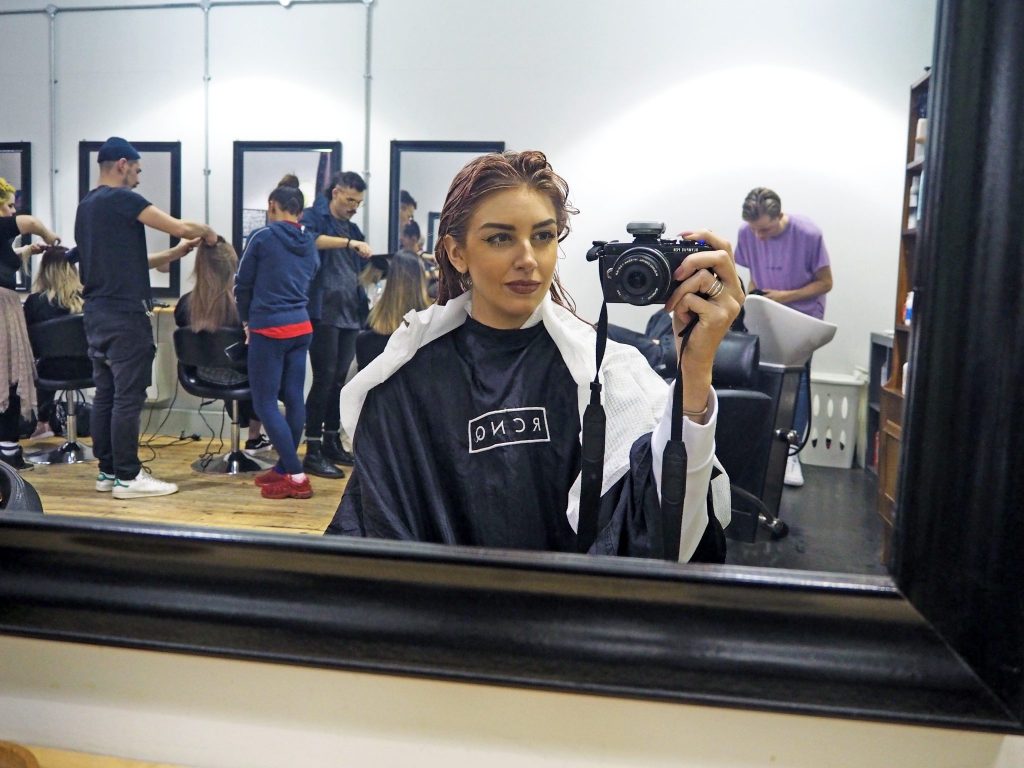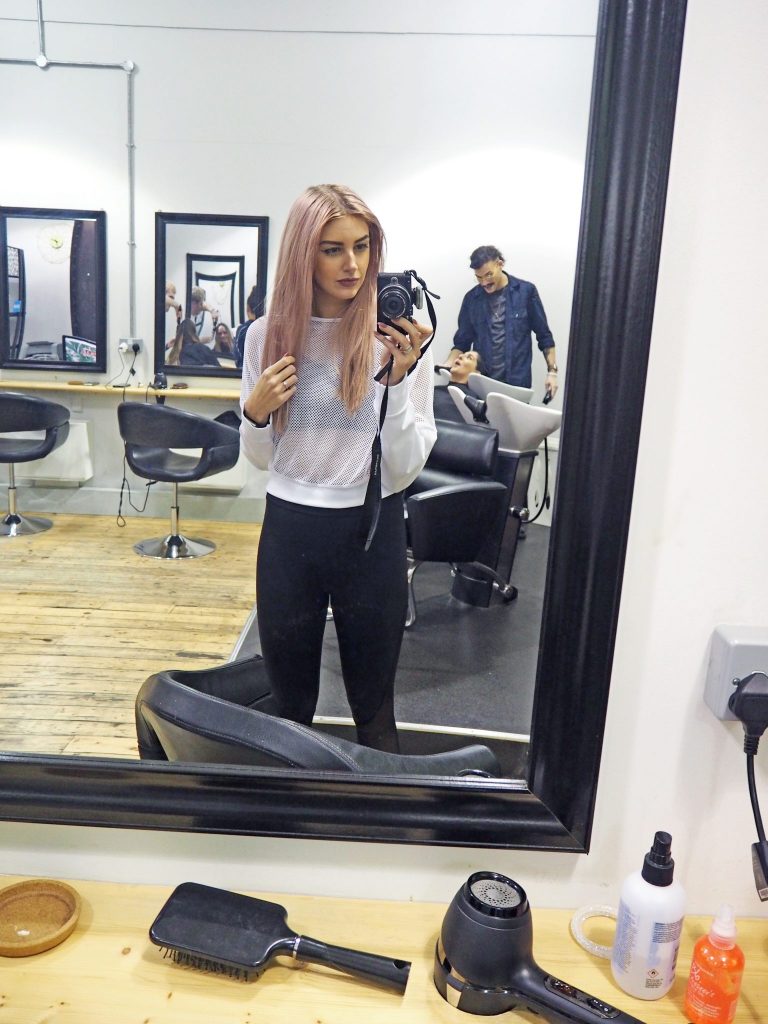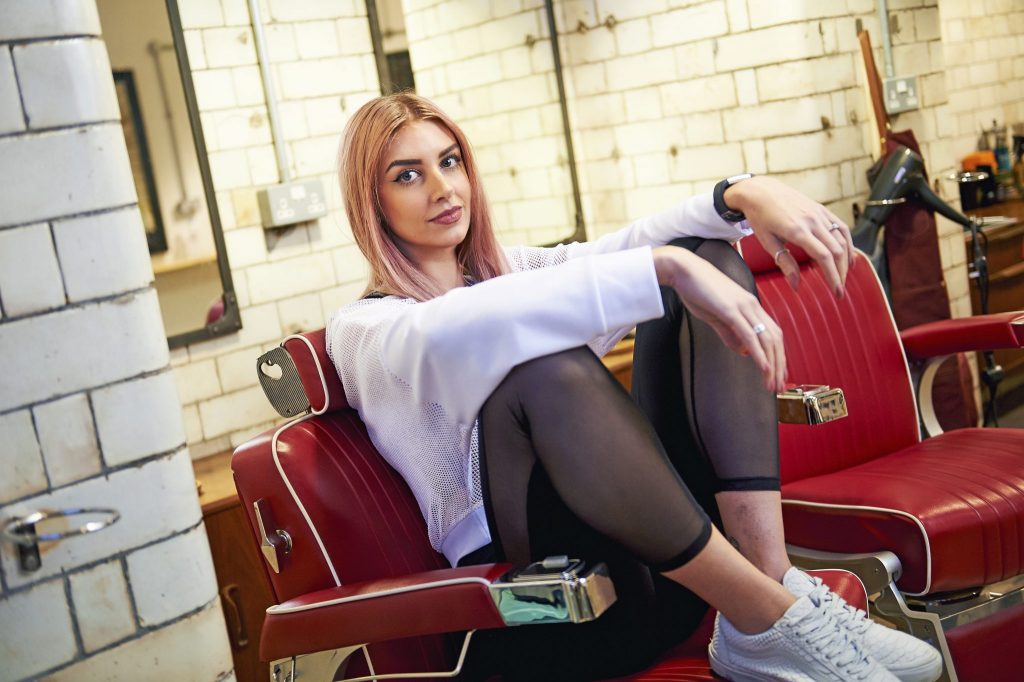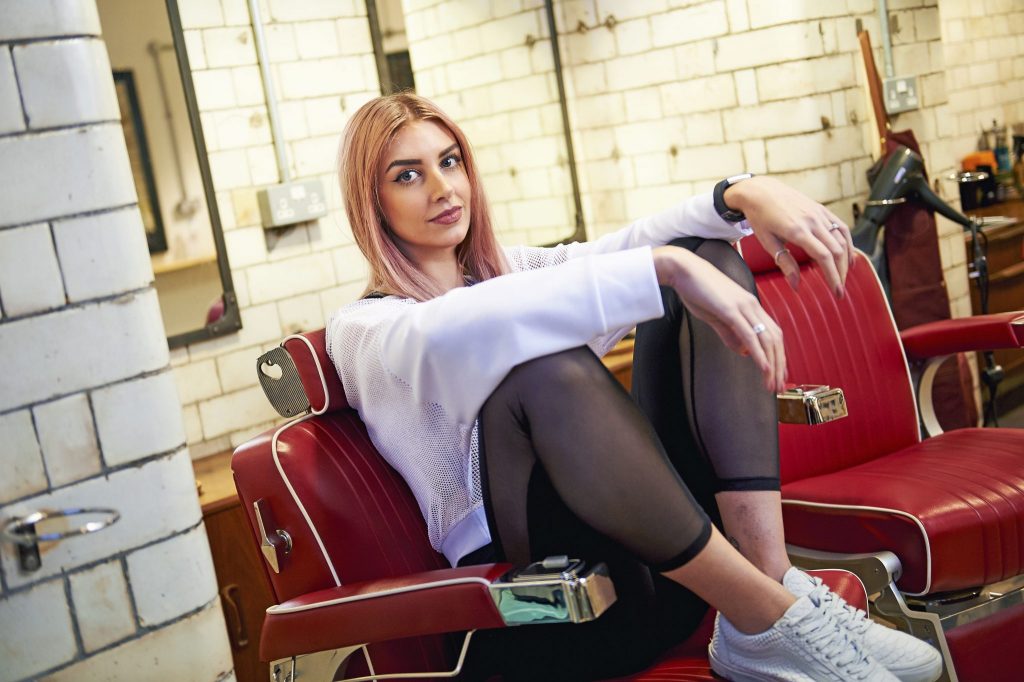 whilst eating our fill on superfoods we had a chat with the owner of RCNQ – Rob Czlapka, who was so inspiring, experienced and super hard-working. We then headed back on up to the salon for a hair treatment of our choice. Everything RCNQ use is good for your hair, from not using any shampoos that strip away nutrients from the hair, all the way to using towels that can be recycled after use. Amazing!
I opted for a temporary colour, which was also nourishing for my hair, and would last around 3 washes before my hair returned completely to the original colour. How cool is that? I love this idea as it is a great way to try out colours you are a little unsure on, before making a permanent change.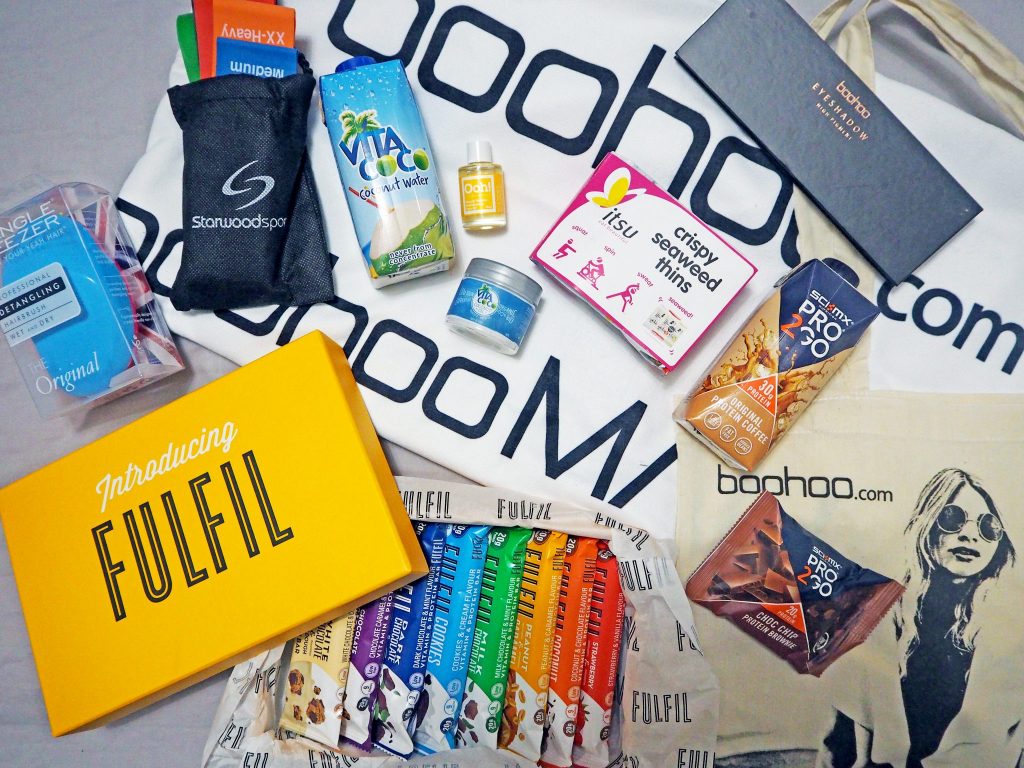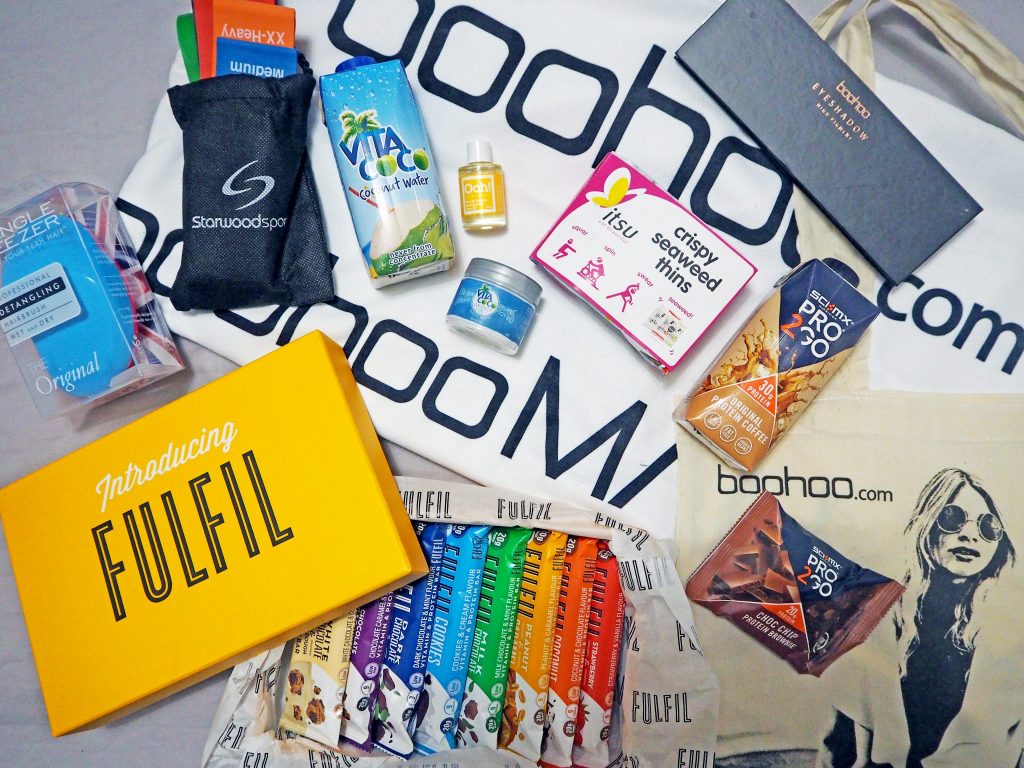 We ended the night with our nourishing hair treatments, chatting to the group, and a quick photoshoot in the basement space downstairs, before being handed some epic goodie bags to take home. The night was one of my favourite events I have attended with the blog; it was right up my street – really intimate and personal, all about wellness and living a happy and healthy lifestyle, and really different to anything else I have experienced (plus the goodie bag included a whole incredible range of items I adore, from protein goodies through to eyeshadow palettes – it's like they already knew me!)
You can check out the blog on Boohoo's page here covering the night.
I am also excited to share a discount at RCNQ with my readers, all you need to do is mention my blog when booking and you will receive 30% off. You can DM them for a quote beforehand too, and this is valid until the 28th February.
Shop the Boohoo Fit range here.
LL x
*The clothing and event featured in the post were all kindly provided by Boohoo. As ever, all opinions are my own.