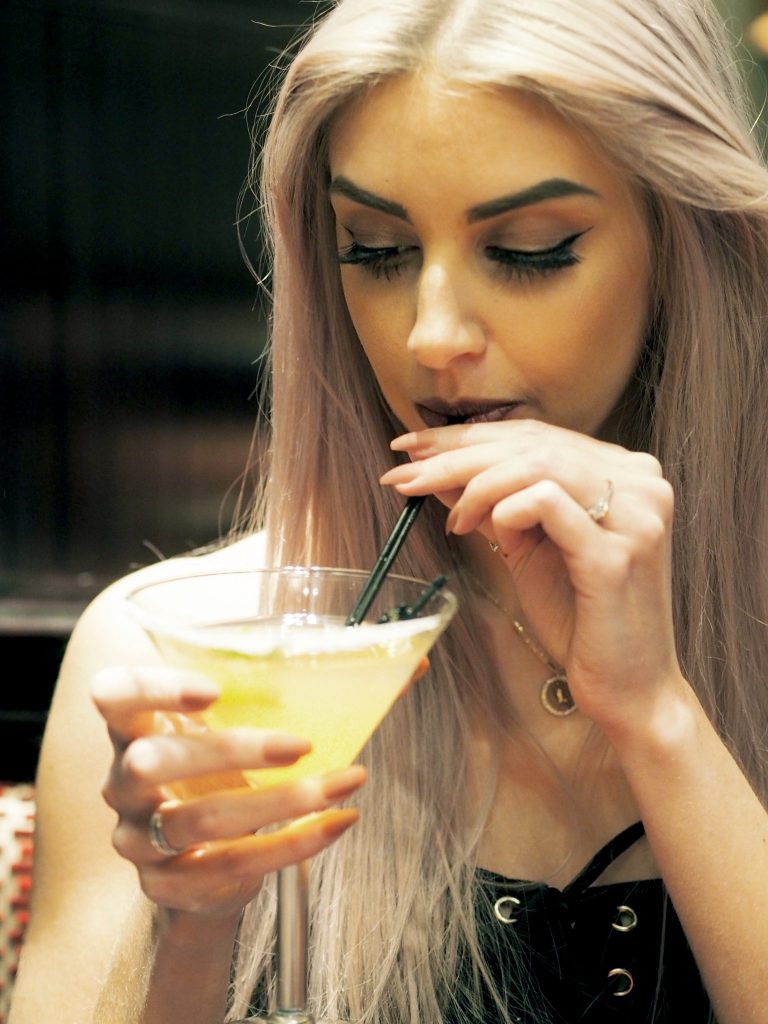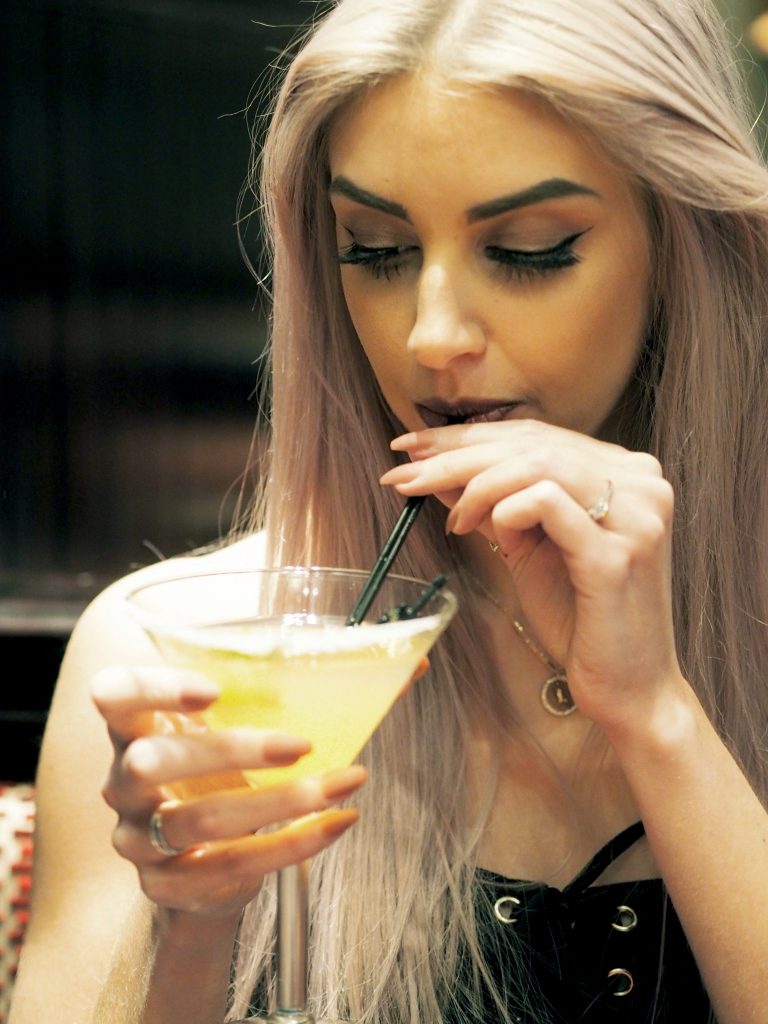 As I'm sure you all know by now that Hard Rock is one of my favourites, and they have been killing it with their special cocktail menus over the last few months, but this time they have really outdone themselves. The 'Fresh Flavors' range is actually my new all time fave of their special ranges, so this is definitely one you need to check out.
To keep guests from cheating on their New Year's resolutions, Hard Rock Cafe Manchester have created a brand new, guilt-free range of drinks, using only authentic and fresh ingredients. Each of the four new cocktails created reflect the latest in mixology trends and feature house-made ingredients.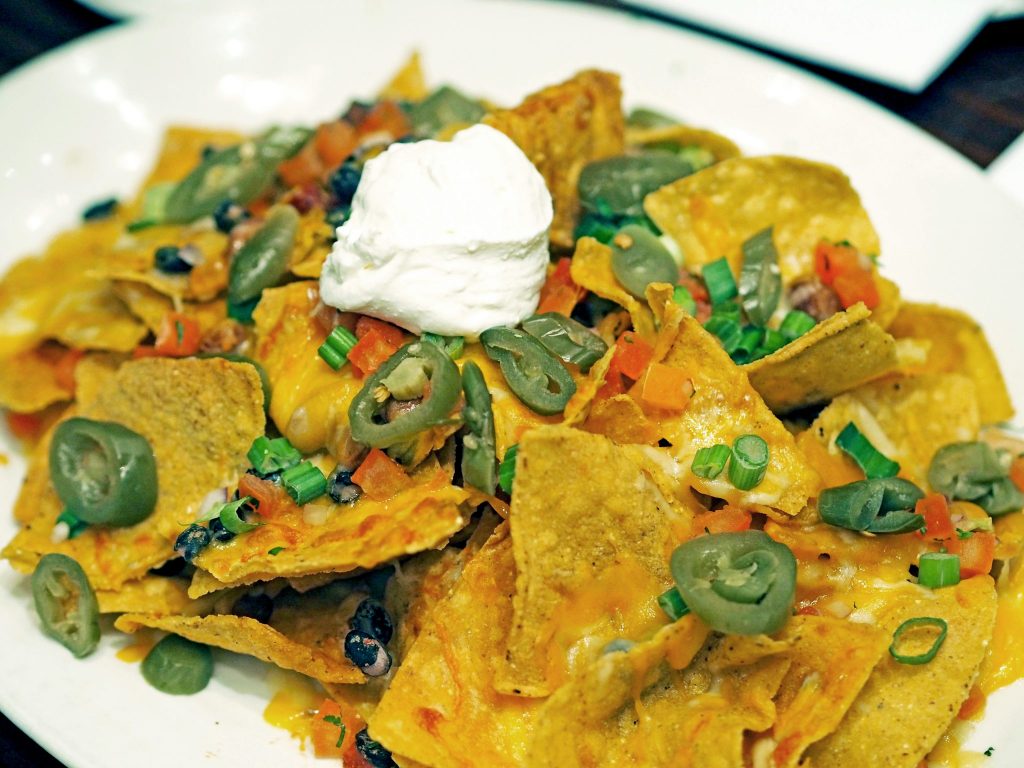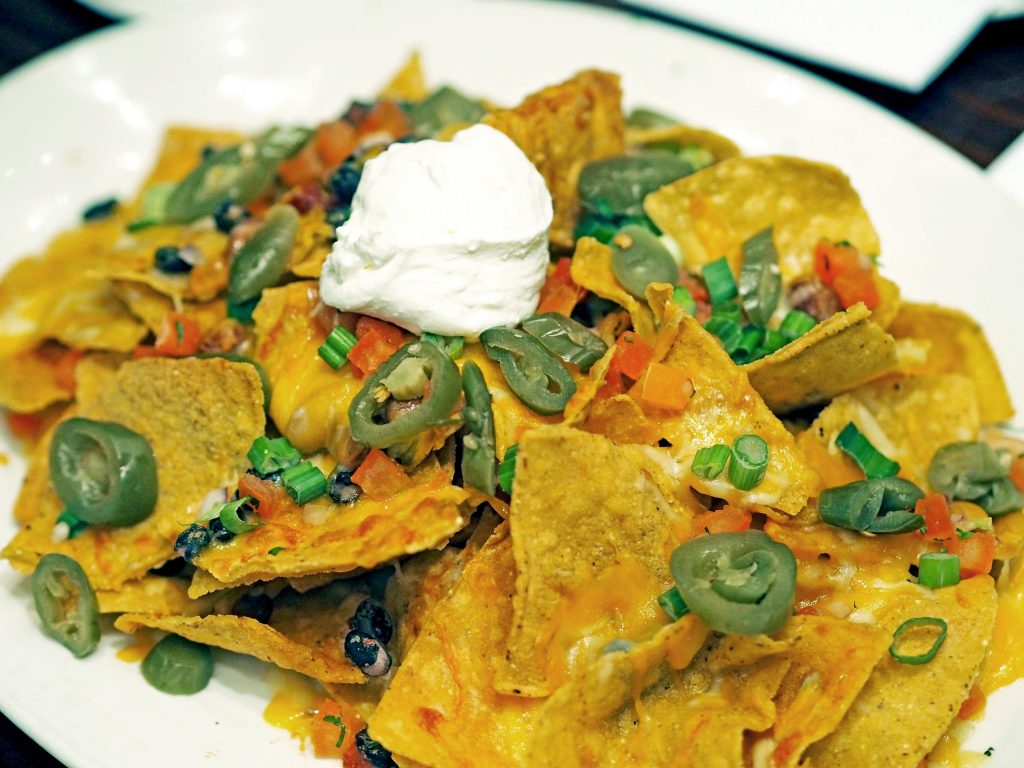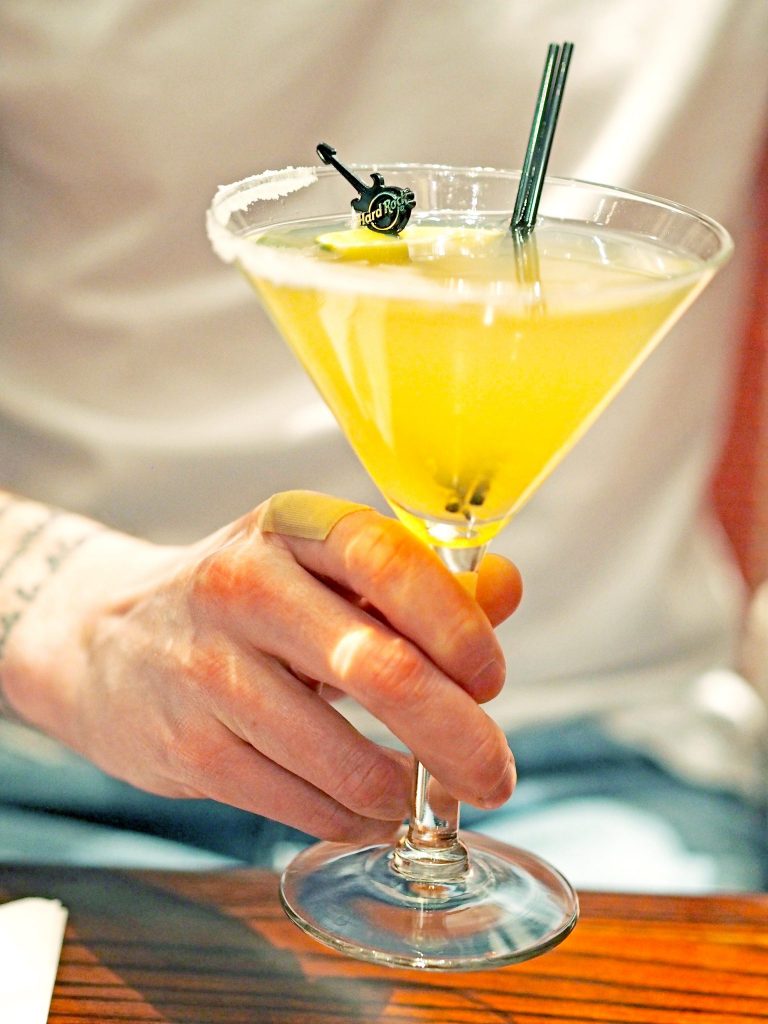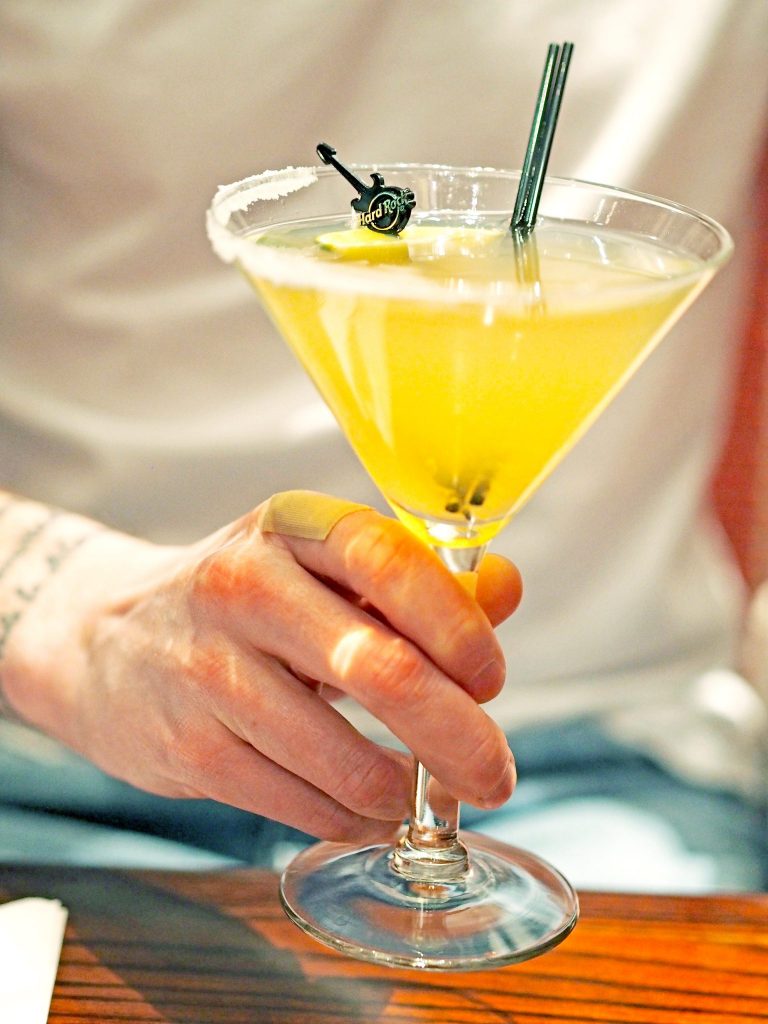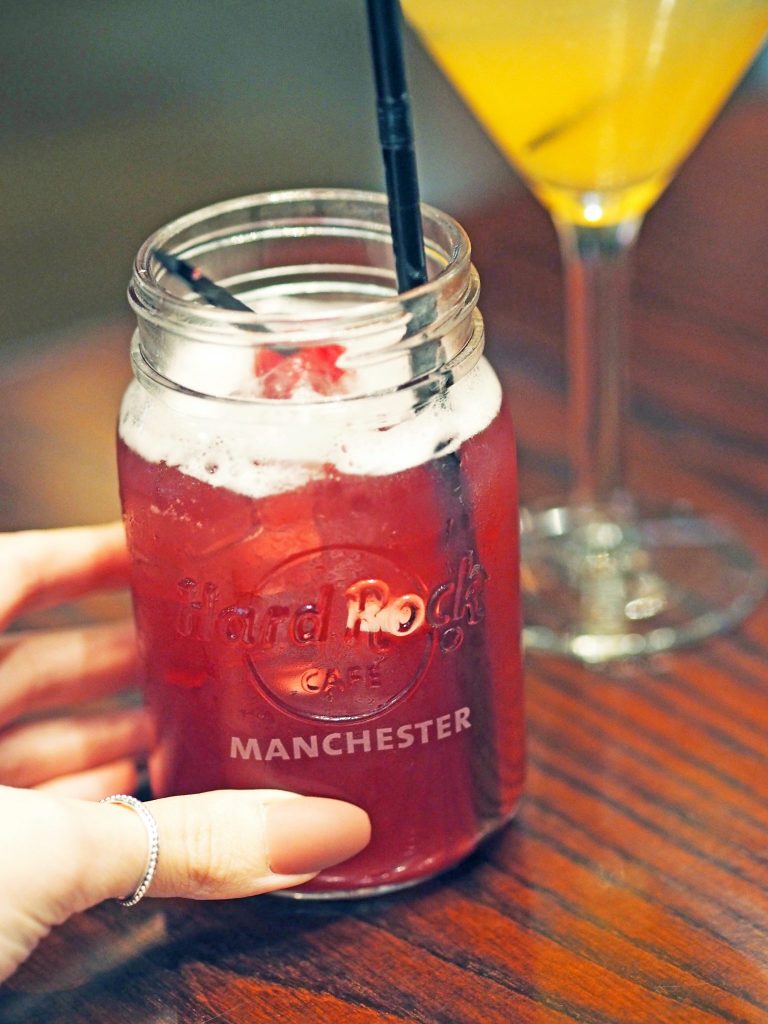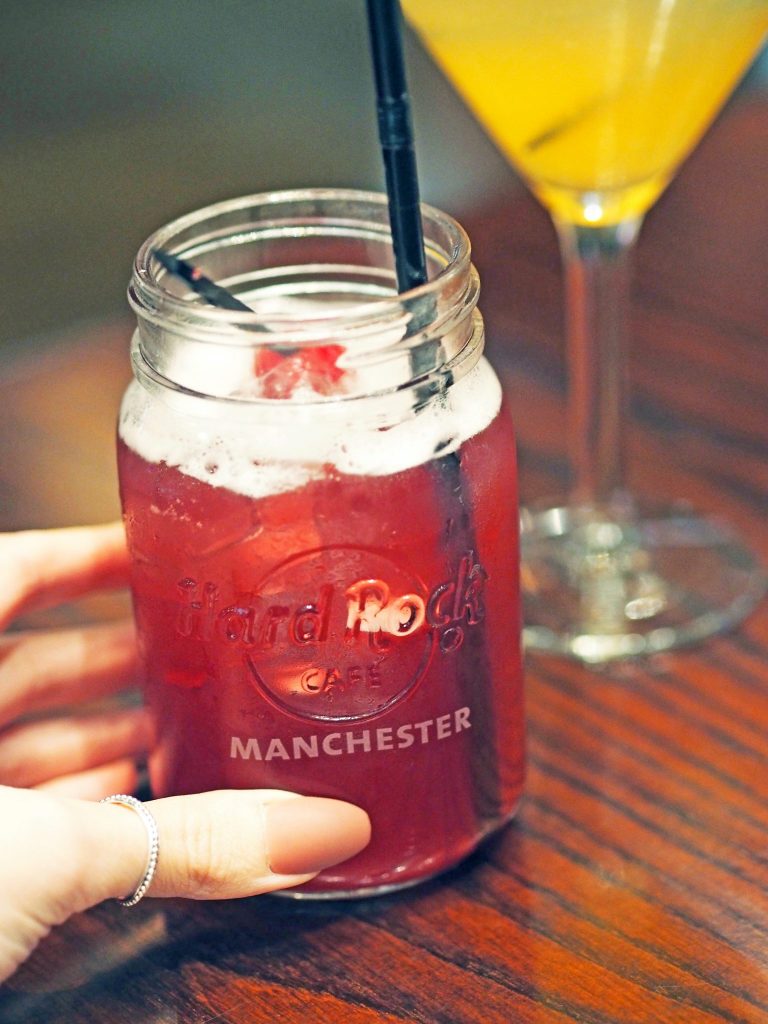 To accompany, we had to have a plate of Hard Rock's epic nachos, loaded with salsa, guac, sour cream, beans, cheese and jalapeños. The cocktails actually had a Mexican feel to them so these were the perfect sharer to nibble on whilst we sampled the cocktails.
First up we tried the Fresh Margarita Martini – the perfect combination of a margarita and a martini, this cocktail includes premium silver tequila, fresh lime juice, a squeeze of fresh orange juice, agave nectar, shaken and served martini style with a half-salted rim for customized enjoyment. Absolutely LOVED this one, it was probably my favourite of the four. I love margaritas and this one was delicious, fresh, and perfect for us to both try with the half-salted rim, as I tend to have them with salt, and Jonny prefers without.
We also had the Raspberry Sangria-Rita – a duet between the Raspberry Sangria and a freshly shaken margarita creating a Rockstar combination of two legendary cocktail categories. I was super excited about this because it is a mix of two of my favourite drinks. Served in the signature Hard Rock mason jar, this one was really long and refreshing, and a lovely balance between the sweet raspberry sangria and the tangy margarita.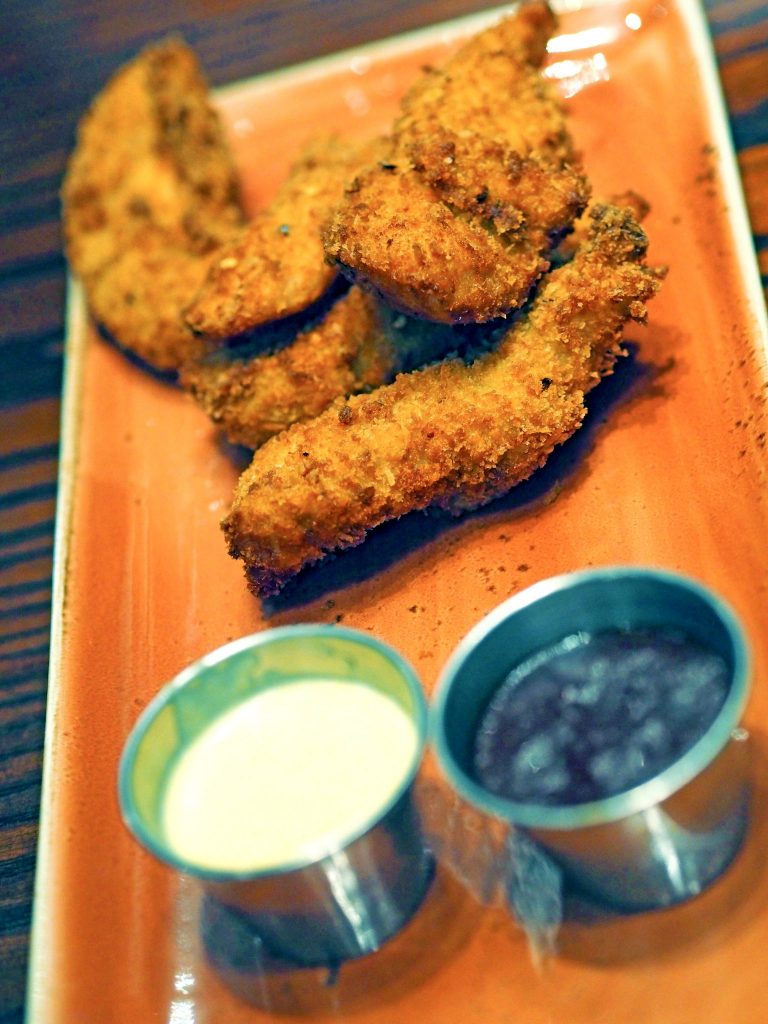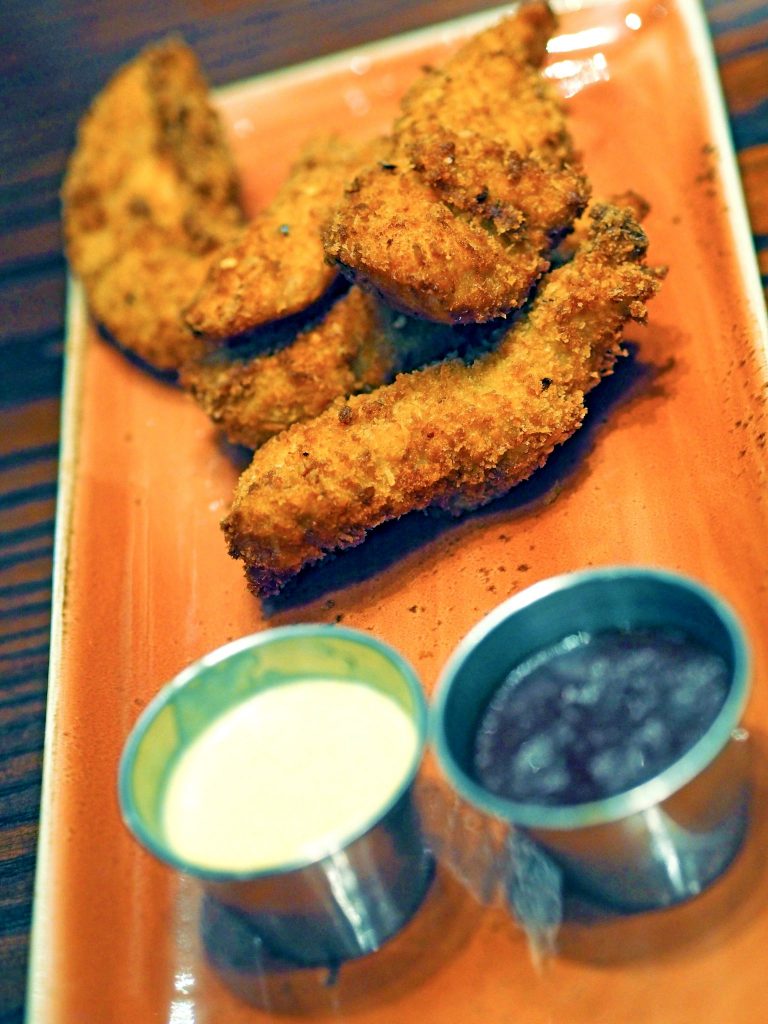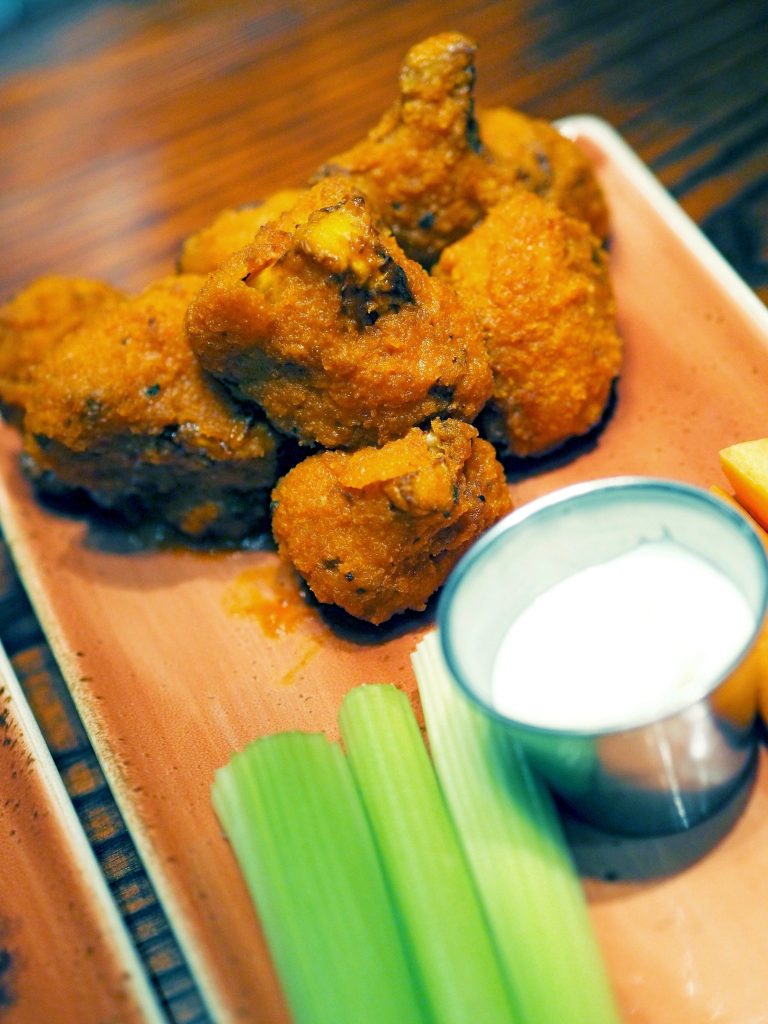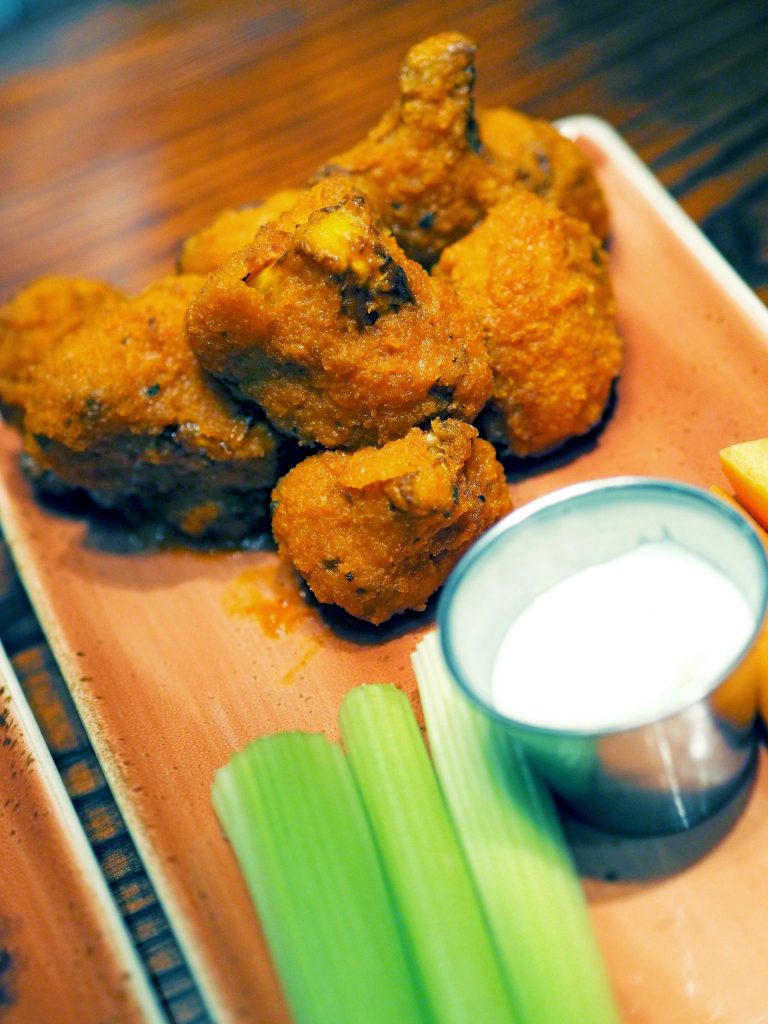 We also just had to order our favourite chicken tenders and the buffalo cauliflower. These are, in my opinion, the best way to start a meal at Hard Rock, and we get these pretty much overtime we visit – if you hadn't tried them these are a must, and a perfect light bite to go with the cocktails if you aren't having a full meal, but also a delicious starter as they are lovely and light.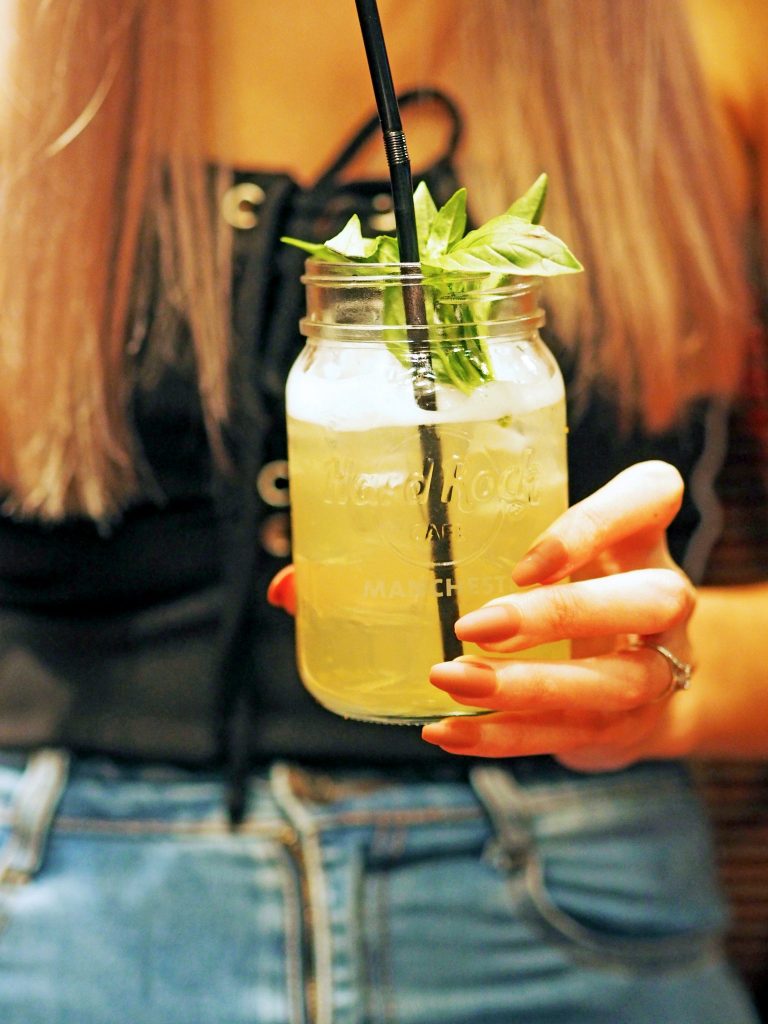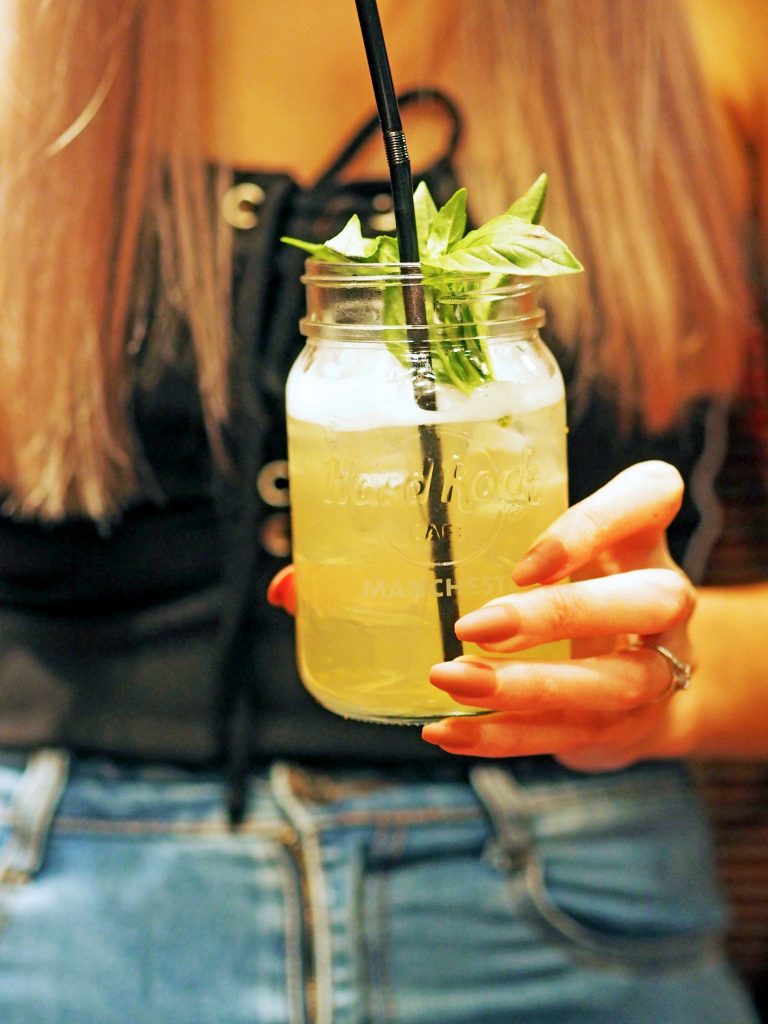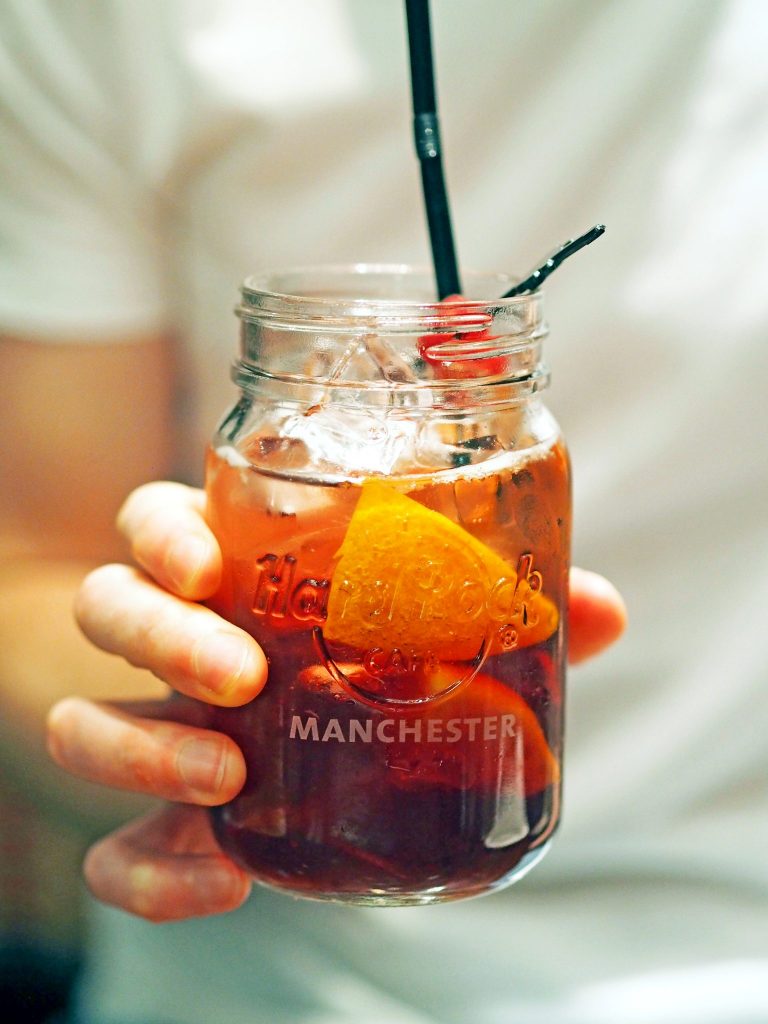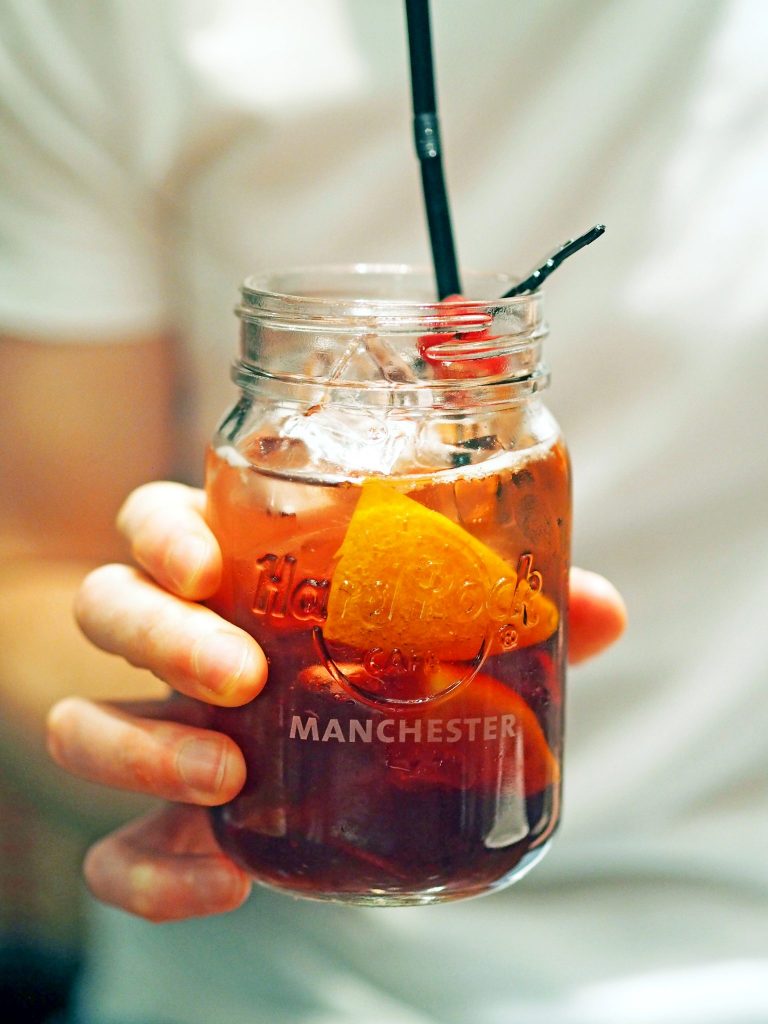 Next on the menu is the Pineapple Honey Smash – Hard Rock's take on a classic smash, this sip mixes Grey Goose Vodka, ginger liqueur, hand-muddled fresh pineapple, fresh basil and lemon juice with a house-made honey syrup for a refreshingly tangy taste. After the first two cocktails, the second two had a lot to live up to! The pineapple honey smash was  so subtle and fruity, the combination of pineapple and honey is so tasty, and again went really well with the food as it was so light and refreshing.
Last but not least we had the Raspberry Sangria – a sangria worth singing about with its signature blend of red wine, Raspberry Monin, cranberry juice and squeeze of orange topped with bubbly Prosecco for a light and trendy treat. I have never had sangria topped with Prosecco, but this was an absolute game changer! The Prosecco is a lovely addition as it takes the edge off the sweetness, making for a very easy-drinking sangria. I can't wait to try making this at home too.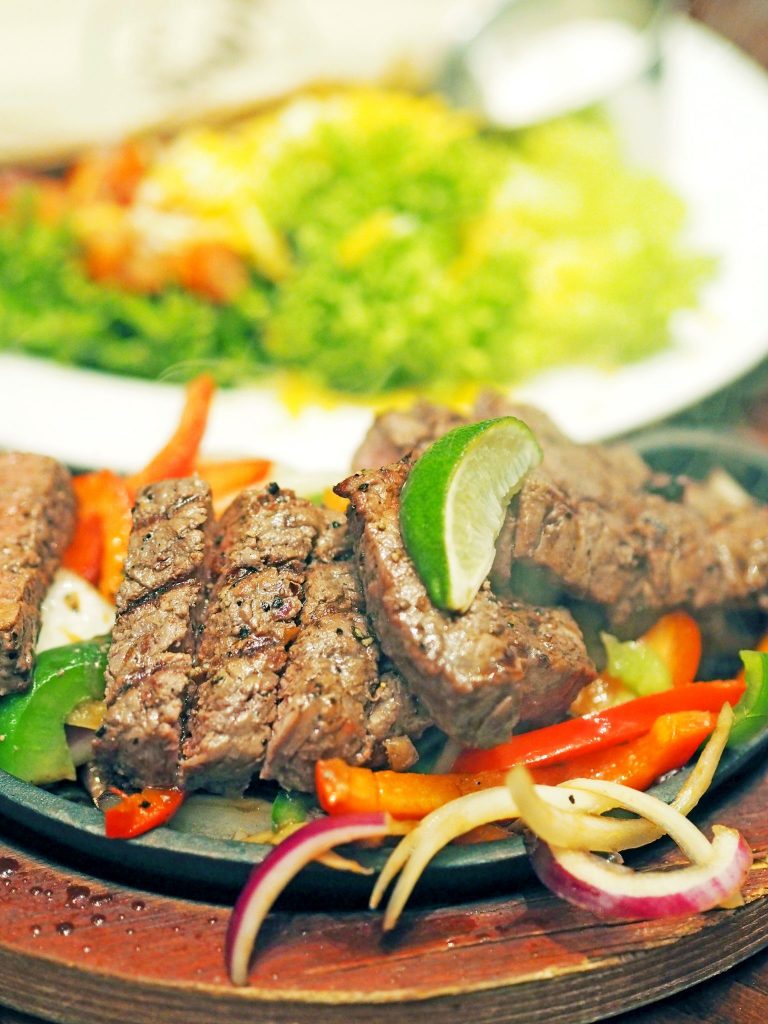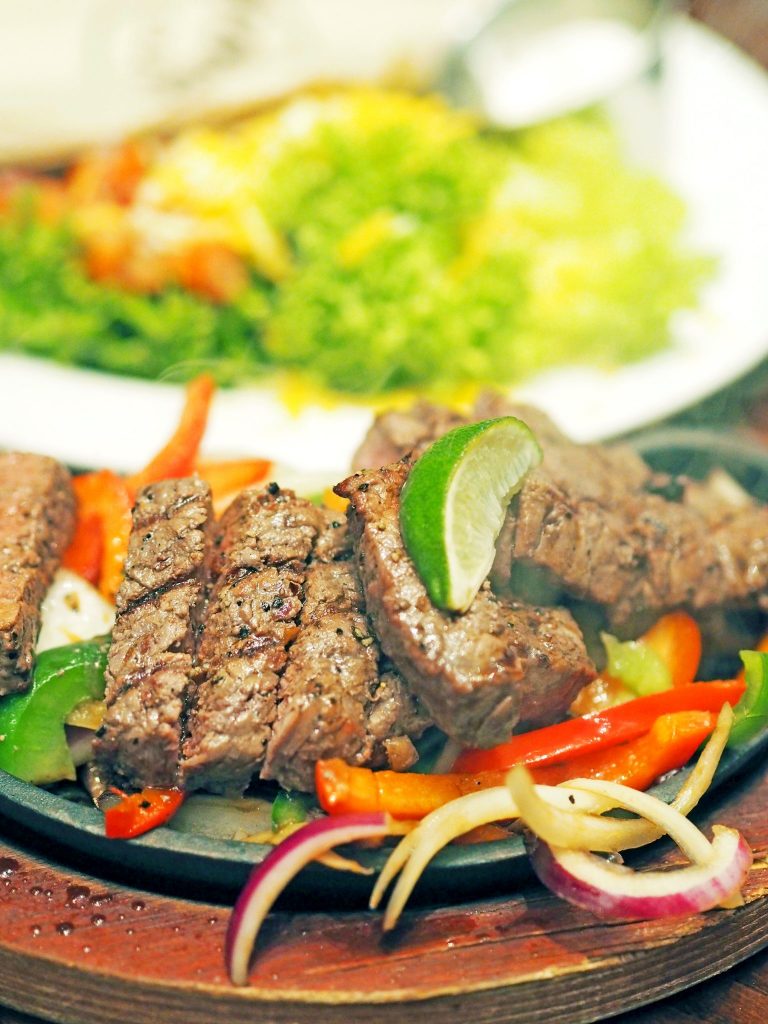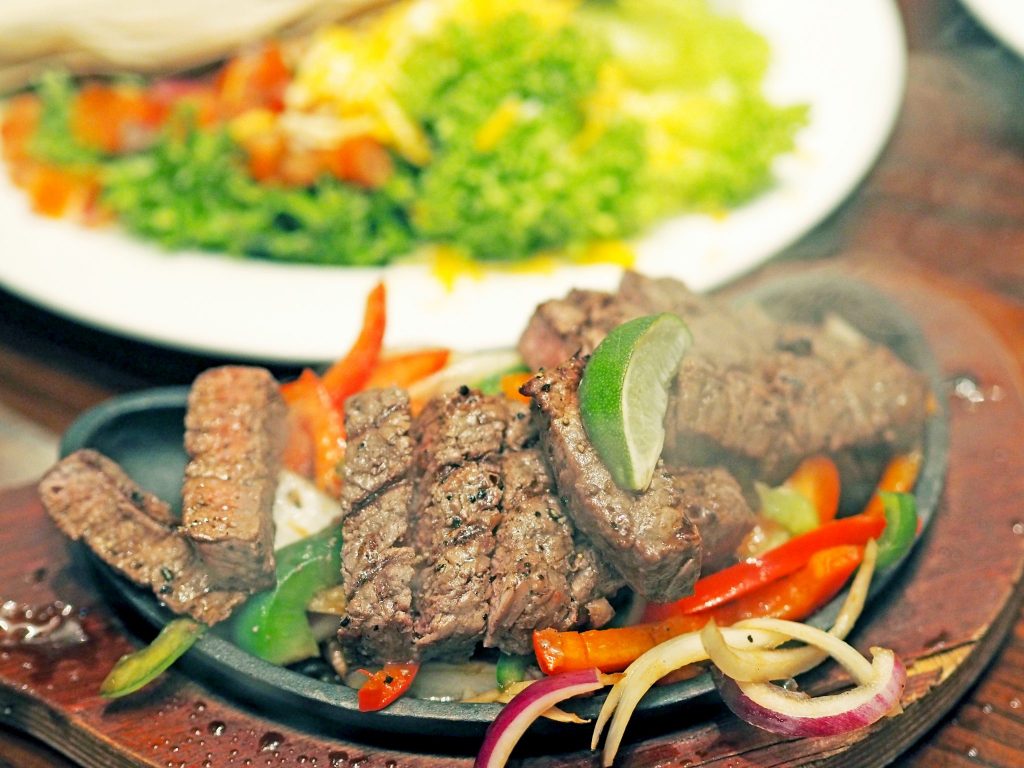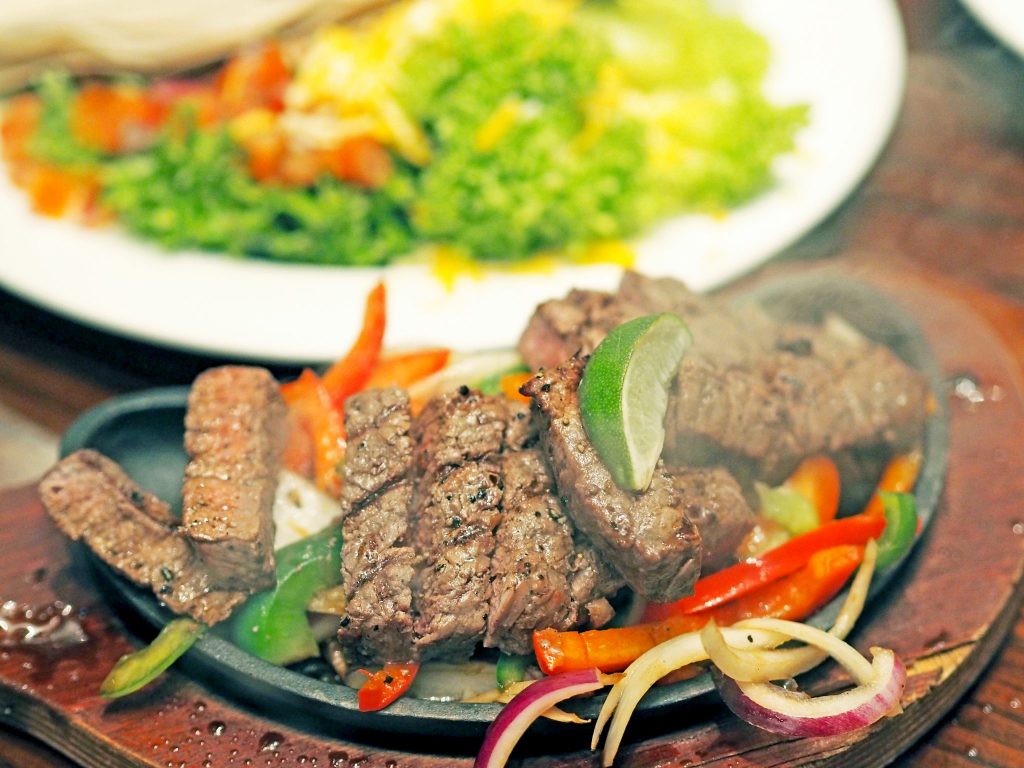 We actually visited to try the new cocktail menu, but I just couldn't leave out the food as it was all so good, and as ever, we had a great experience from start to finish. With the two last cocktails we shared the Steak Fajitas, which arrived on an impressive sizzling platter, loaded with juicy and tender steak and fajita vegetables, served with wraps, salad and dips. The meat was so juicy and just melted in the mouth, and this was the perfect dish to share after our nachos and starters.
As I mentioned before, the new Fresh Flavors menu is my all time favourite of the cocktail menus I have tried at Hard Rock. As you know, I visit my local Hard Rock Manchester quite regularly and always have the best time. These cocktails are perfect for those of you who aren't doing dry January, but are looking for some lighter drinks that aren't quite so artificial and unhealthy. My fave had to be the Fresh Margarita Martini, but all of the cocktails are so tasty that I can't fault any of them. There are usually one or two that I wouldn't personally pick on the menu, but I loved all of these.
Perfect for drinks in town with friends, for a date night, or to accompany the delicious food served at Hard Rock, the Fresh Flavours certainly live up to their name.
You can visit the Hard Rock site here to find your nearest restaurant and check out their amazing menus. If you are local, visit the Hard Rock Manchester site here.
LL x
*The items featured in this post were kindly gifted by Hard Rock Cafe. As ever, all opinions are my own.