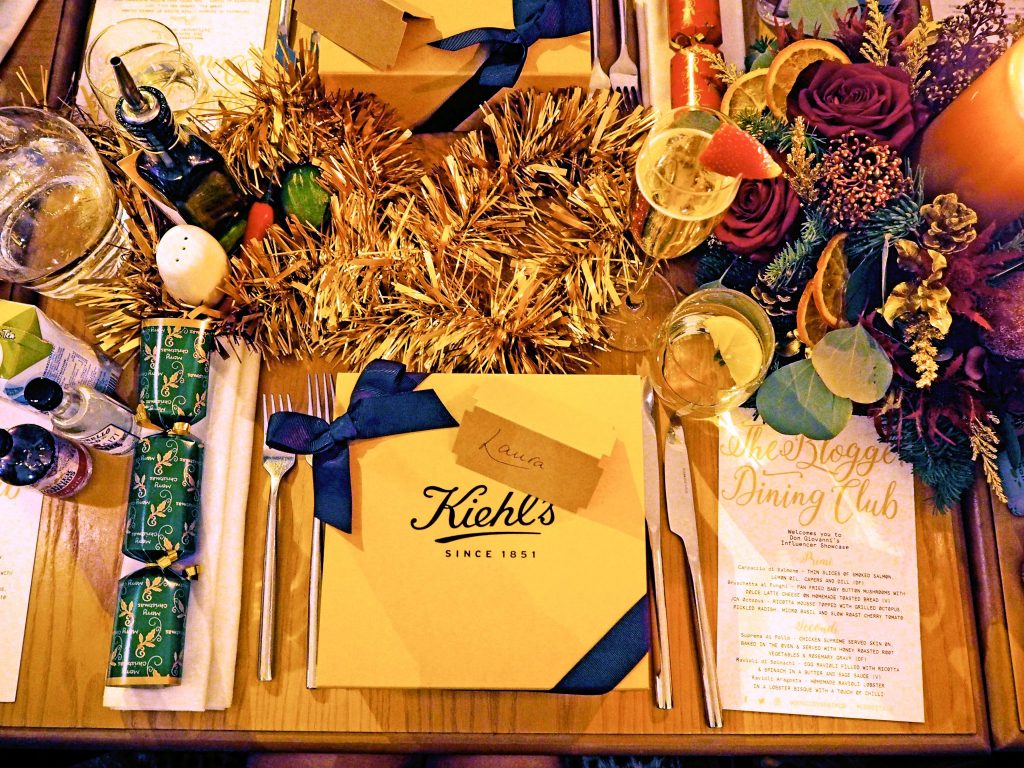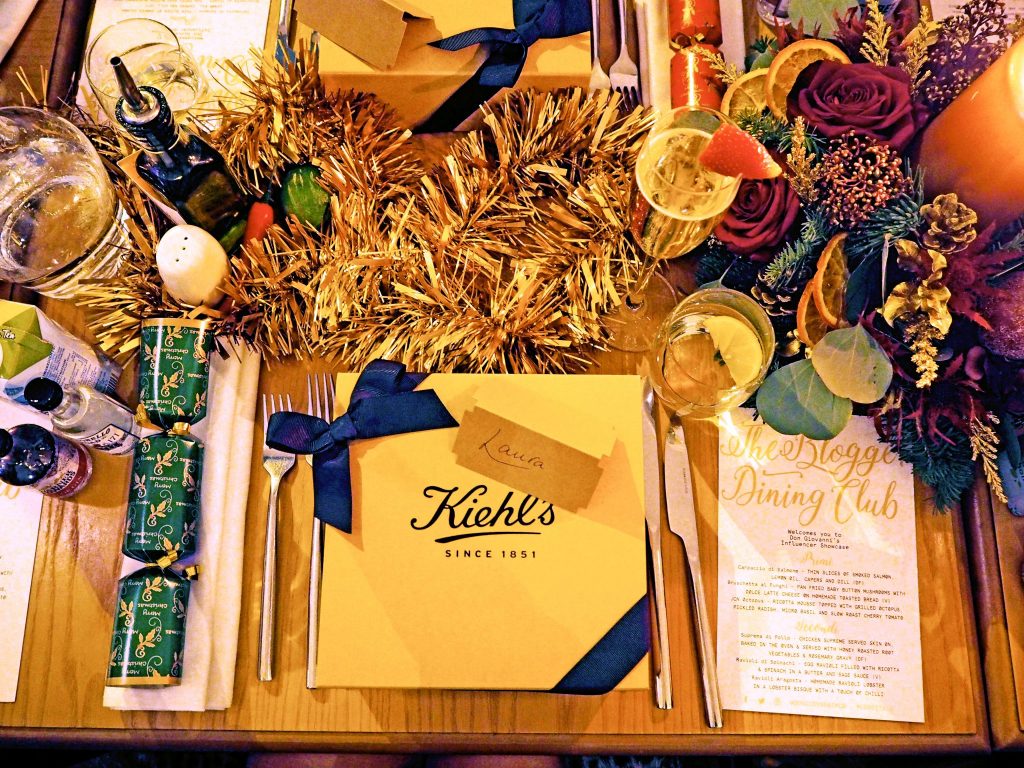 You may be wondering why this post has such a Christmassy feel.. Well in all honesty, I attended The Bloggers Dining Club evening with Don Giovanni back in December, but with Christmas, getting engaged, new year, going back to work, and my birthday all in the space of less than a month, it's been pretty hectic around here. I'm FINALLY feeling like I'm (sort of) getting back in the swing of things, and this night was amazing so I just couldn't leave it off the blog.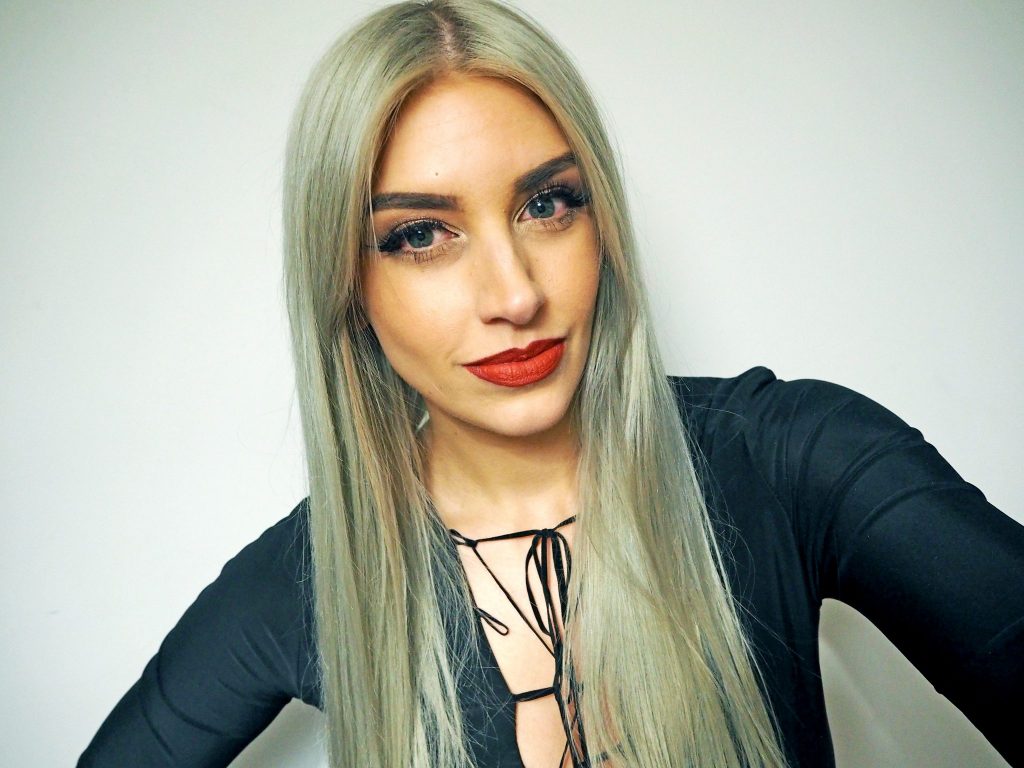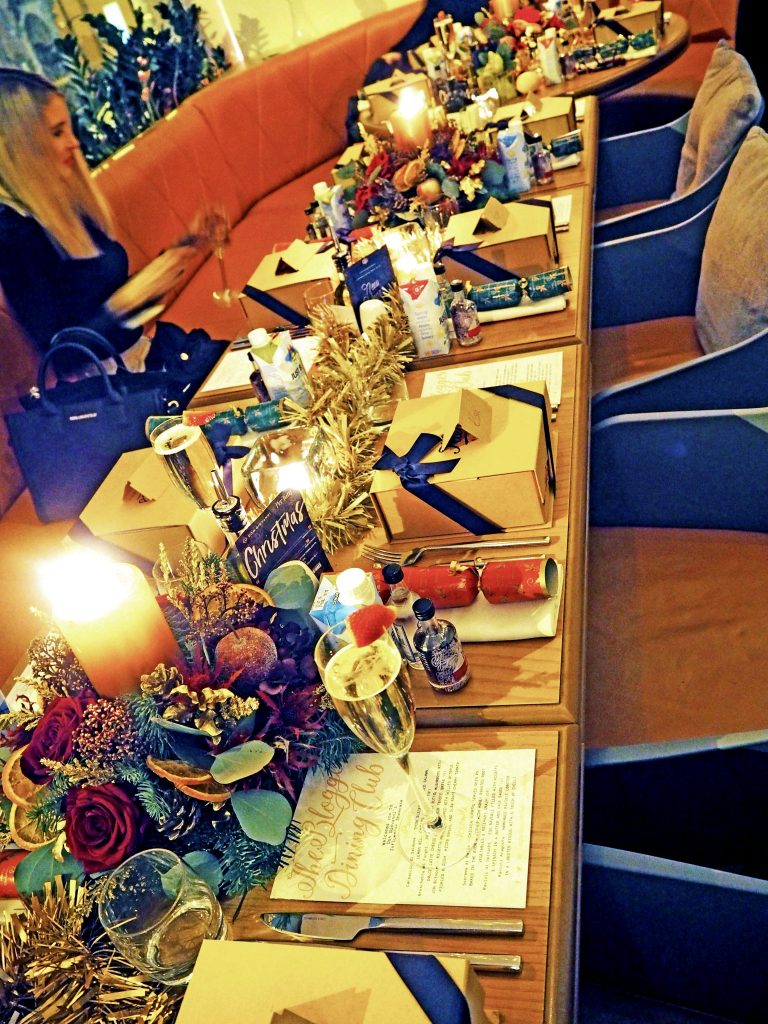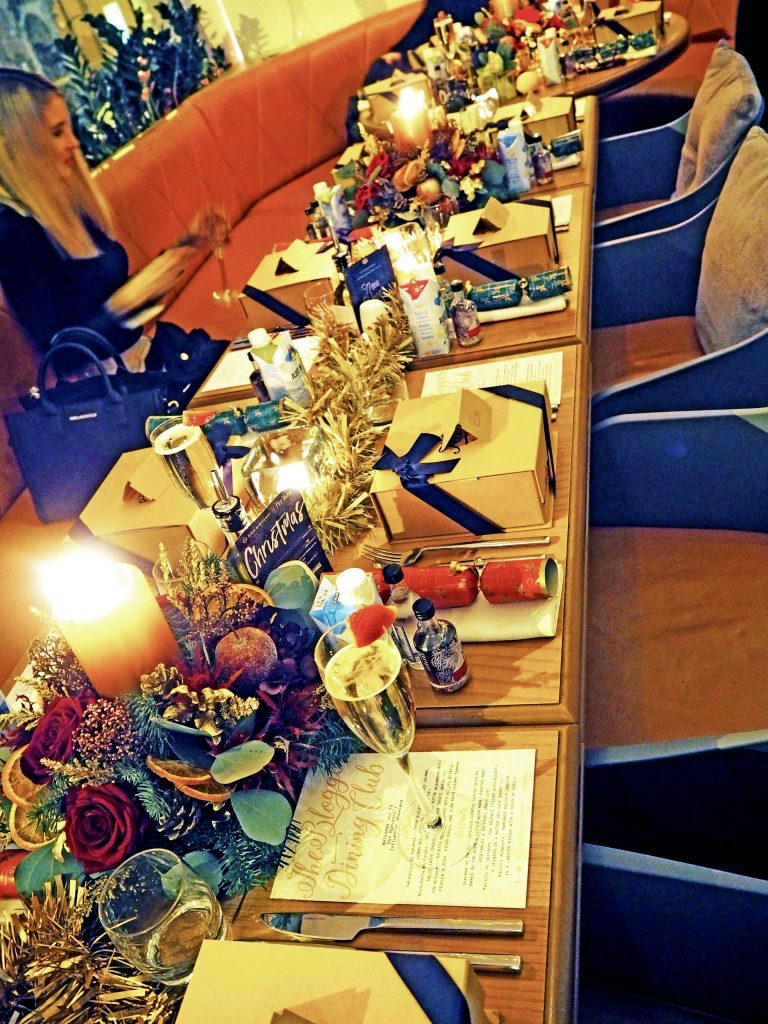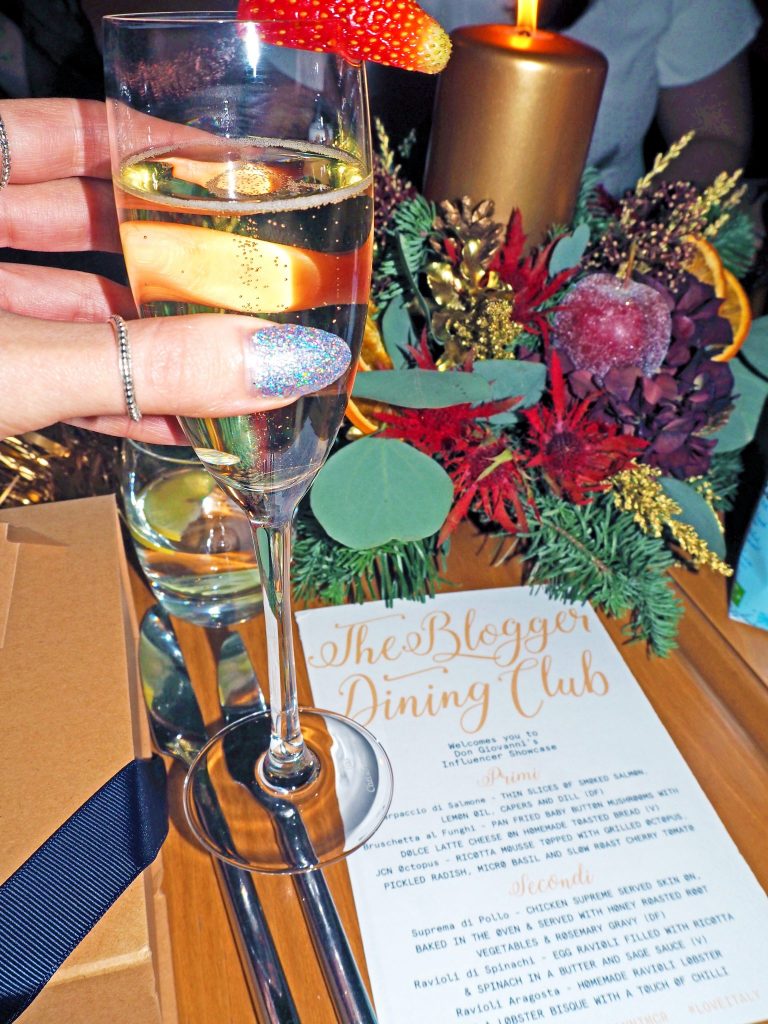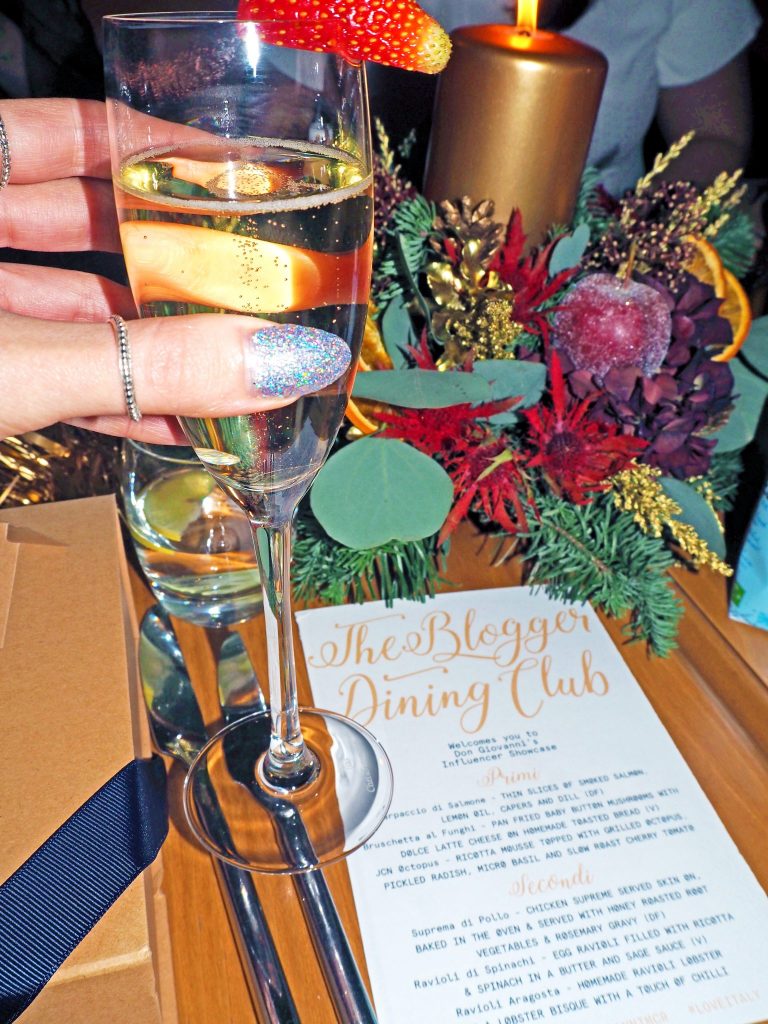 On a snowy December evening, myself and some other lovely Manchester bloggers got dolled up and headed into the city for a festive evening of fun. The whole night was organised by the incredibly talented Georgie Glass – she did such an awesome job of every little detail; from the glass of Prosecco on arrival, to the gorgeous table decor, the cute gift boxes awaiting us from Kiehl's, and the menu which catered for every single one of us attending.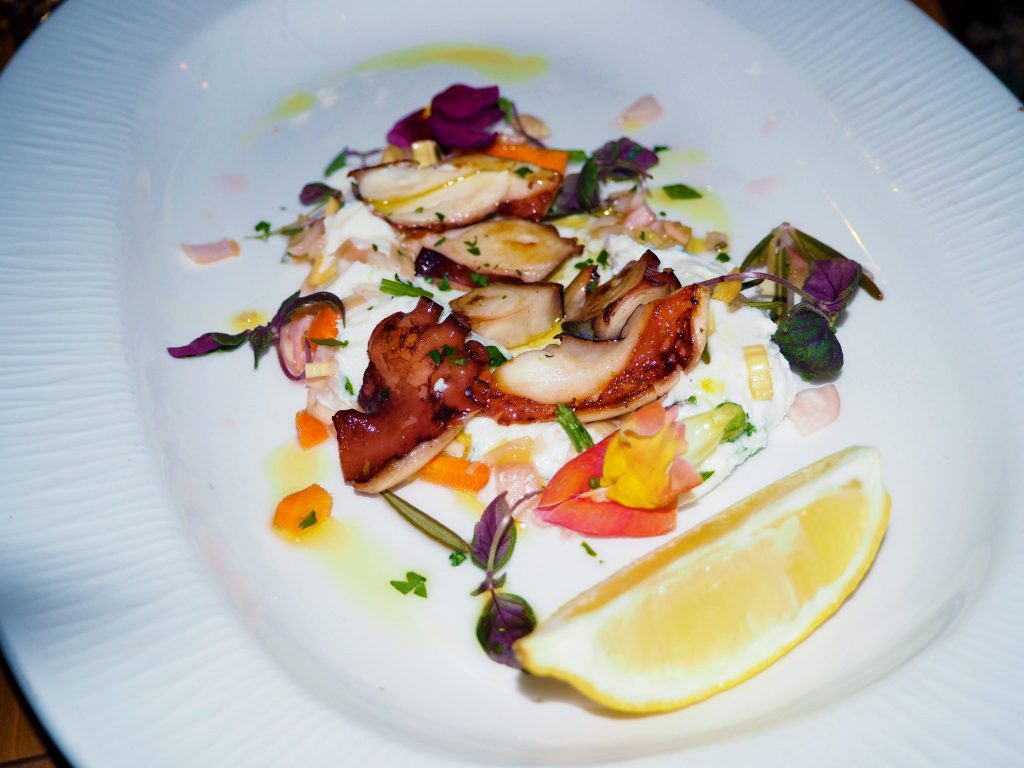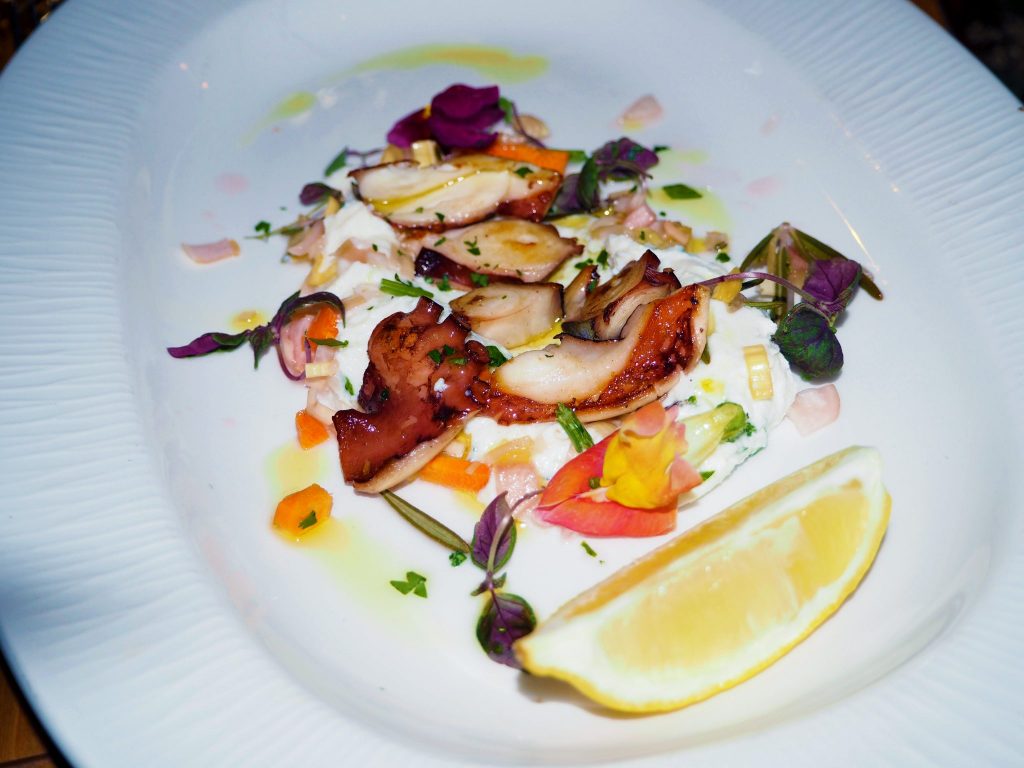 I started with the JCN Octopus – ricotta mousse topped with grilled octopus. I always order seafood in a restaurant and this sounded right up my street. It arrived bright and colourful, and tasted amazing. The mousse was very light and for me, this was the perfect way to start a meal.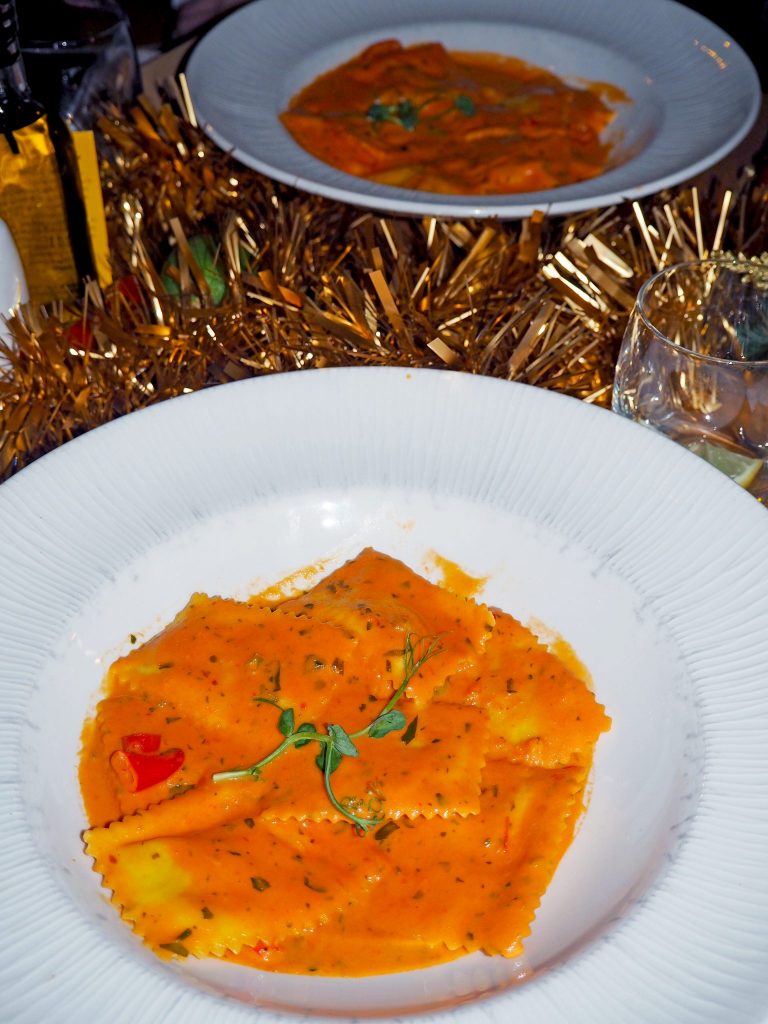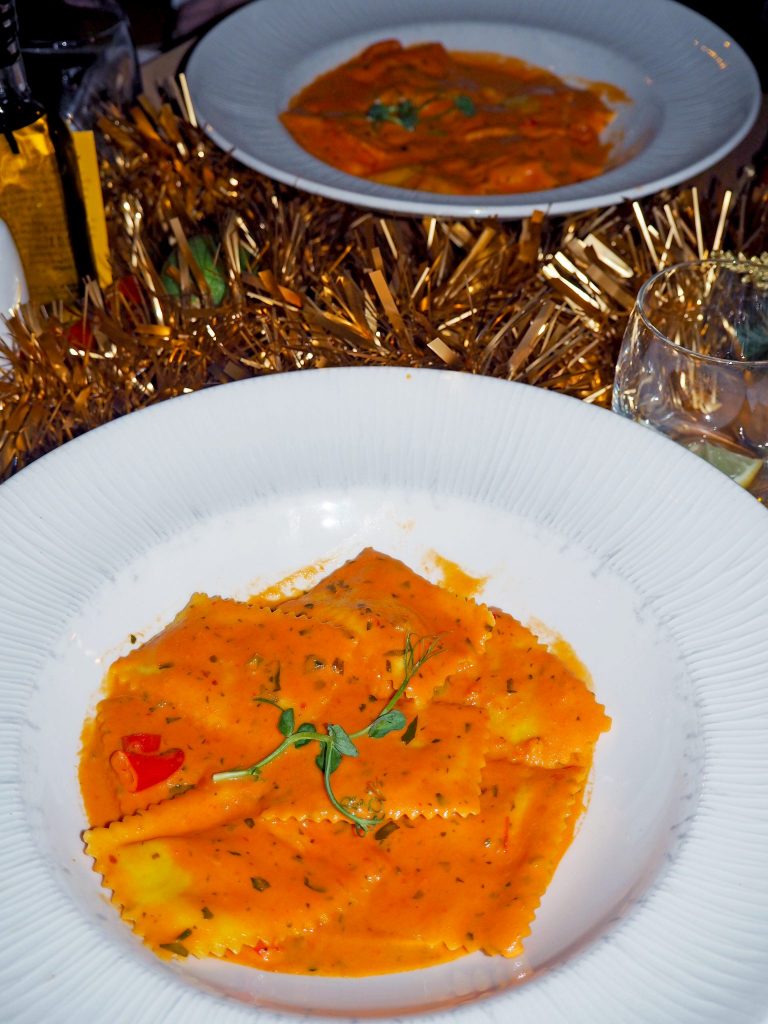 For my main I opted for the seafood option again with the Ravioli Aragosta – homemade lobster ravioli in a lobster bisque, with a touch of chilli. I actually don't tend to go for pasta dishes, but when you're in an amazing Italian restaurant, you know it's going to be delish. The dish was the perfect size, filling but not too much, and the lobster tasted amazing. The seafood flavour was very light and delicate, and the bisque complimented it so well.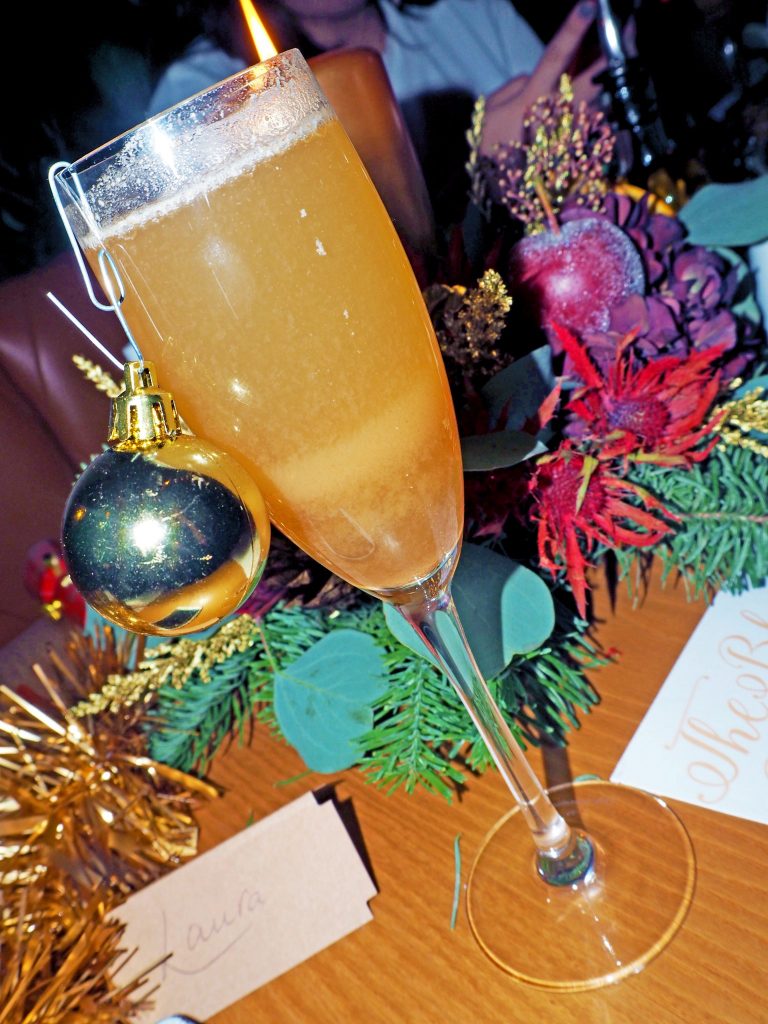 To end the night we had a festive gin cocktail that even came with a bauble to get us all in the Christmas spirit! The cocktail was quite strong but very refreshing, and for me was a lovely end to a meal. I don't often opt for a dessert, and tend to go for a sweet cocktail to finish so having this was a lovely way to satisfy a sweet tooth without over-eating.
I had a great night with all of the other lovely bloggers, making new friends and chatting all things blog related. I adore the idea of The Bloggers Dining Club, and was super excited when Georgie contacted me asking if I wanted to attend. The restaurant were great hosts, Georgie did an awesome job and all of the girlies I met were so lovely – I can't wait to attend my next one!
LL x