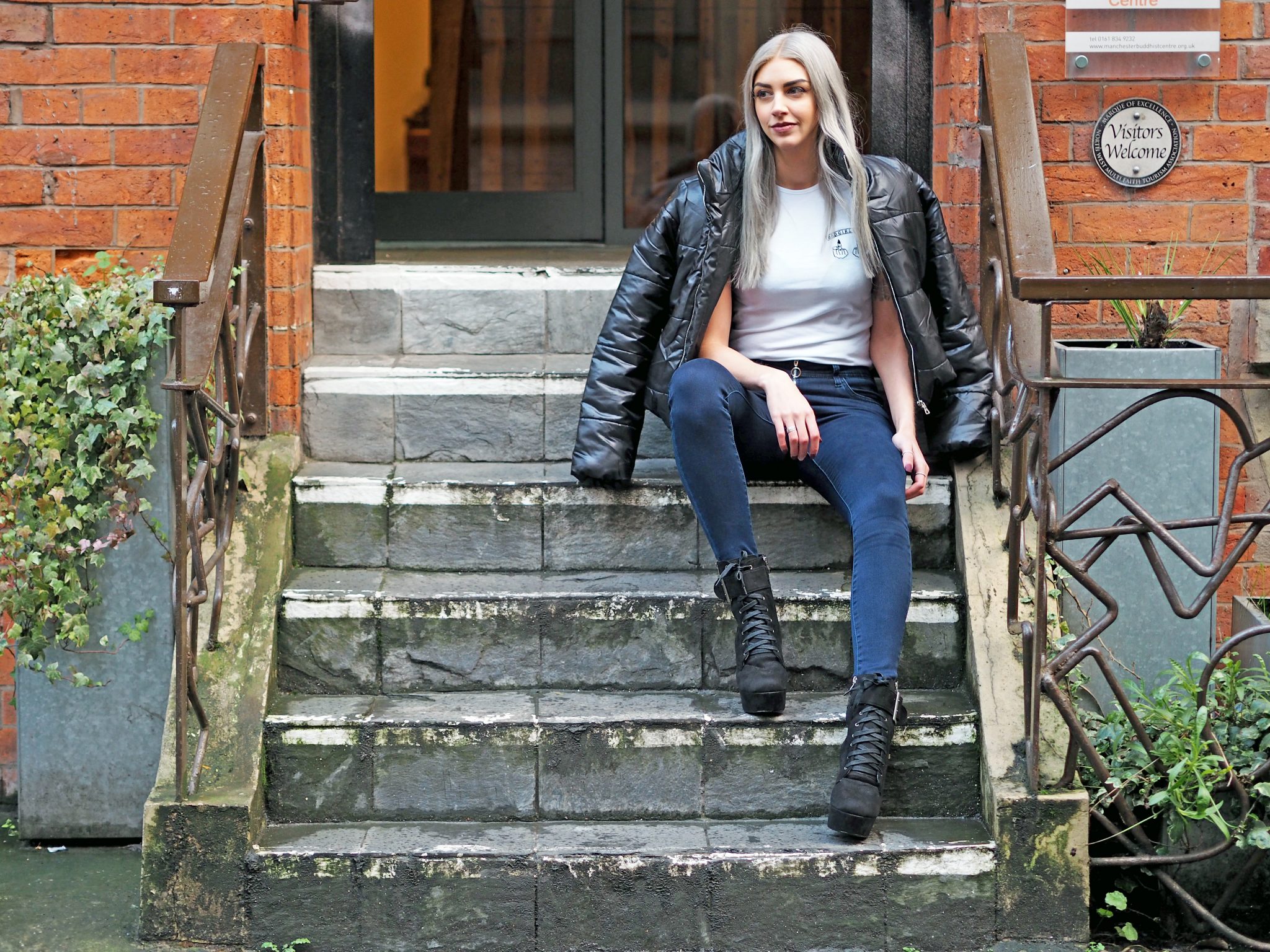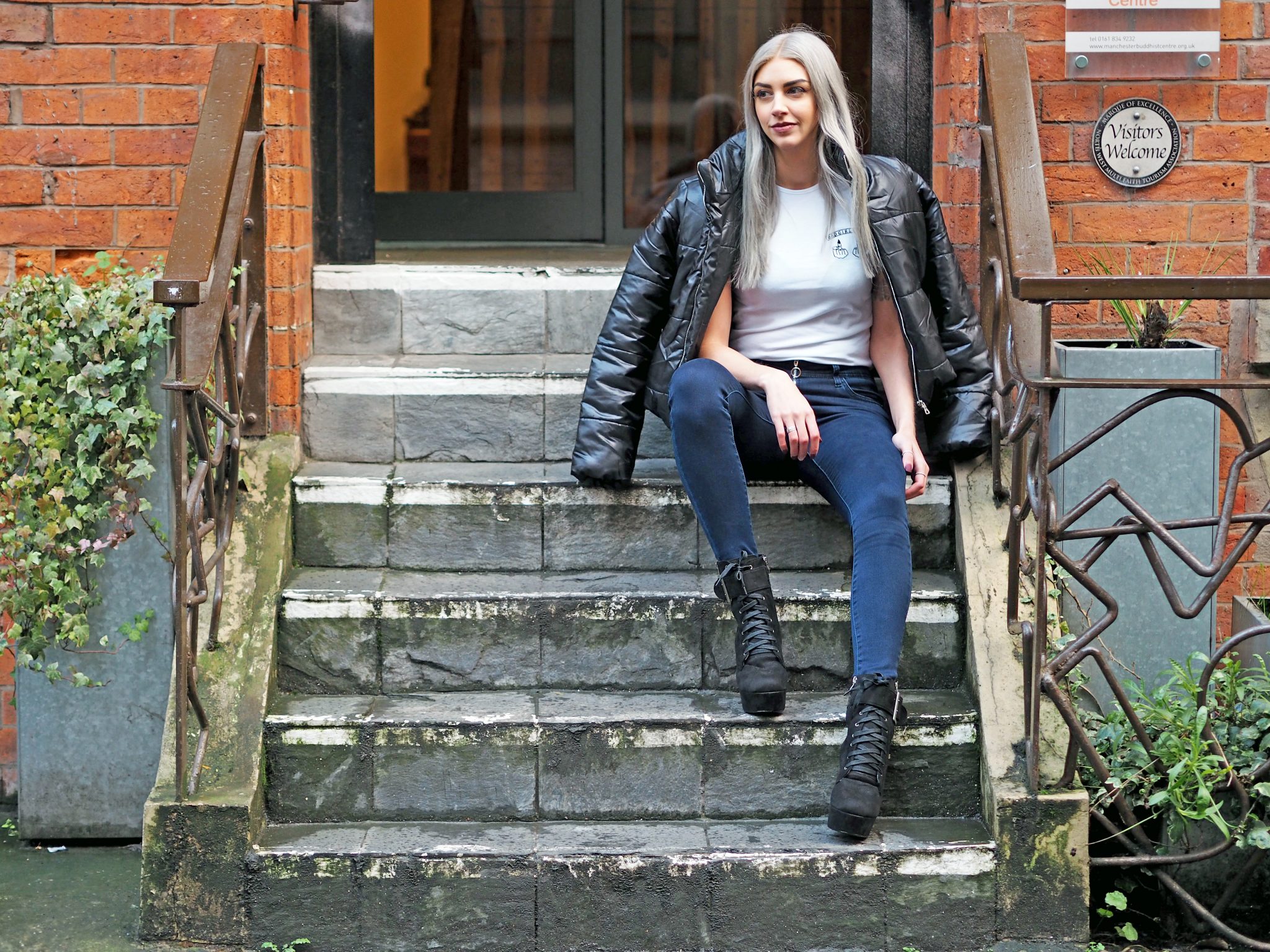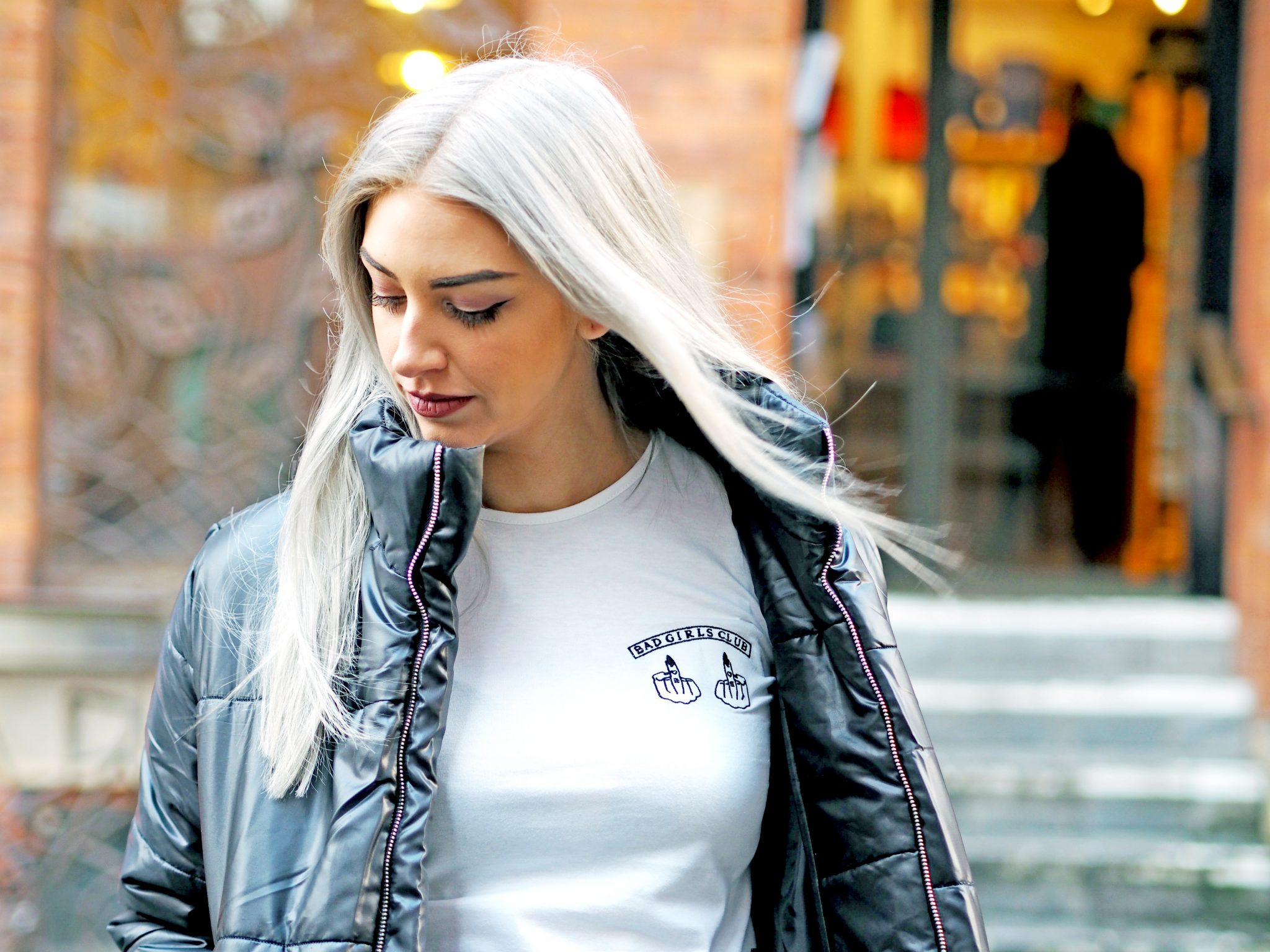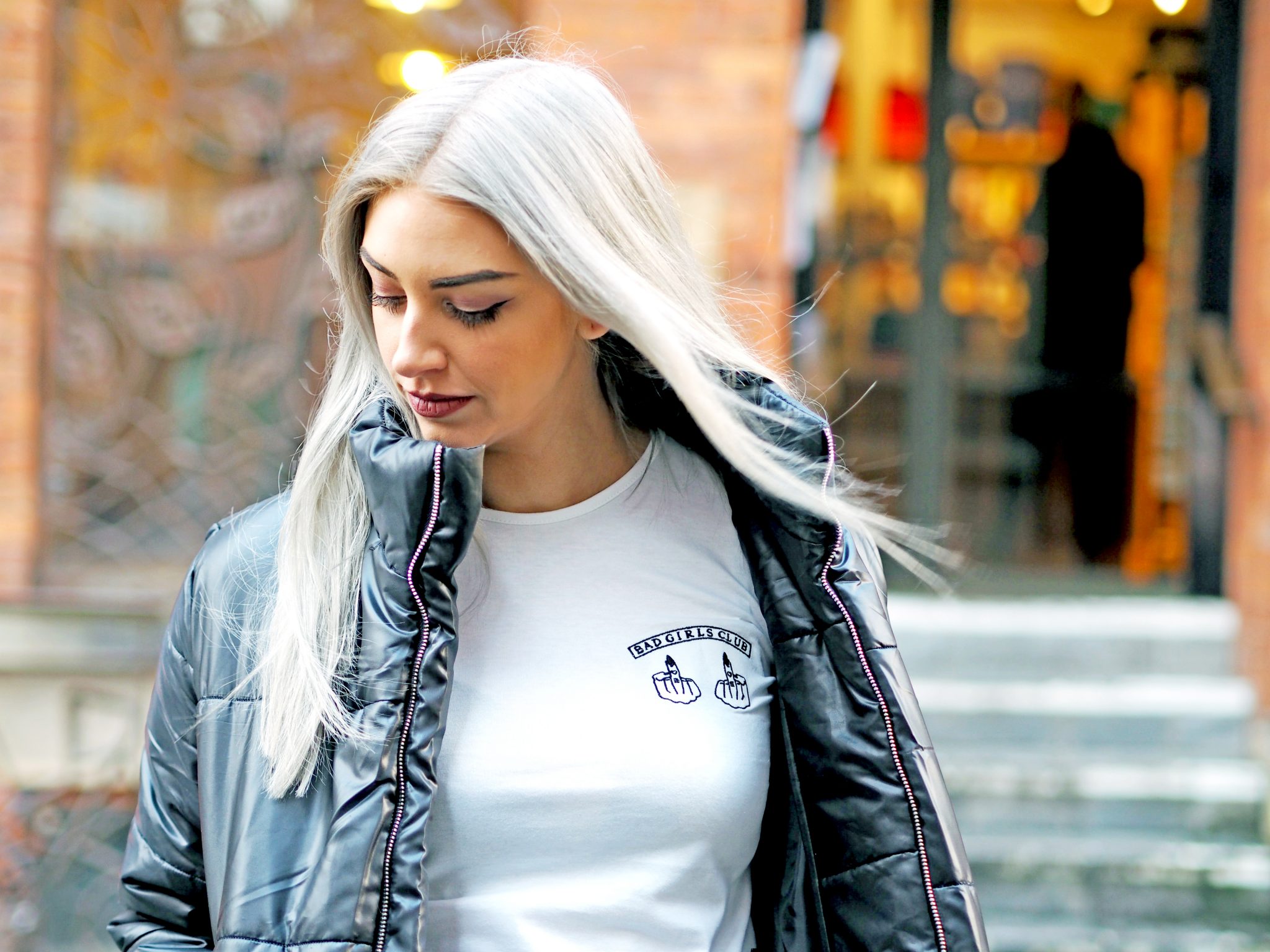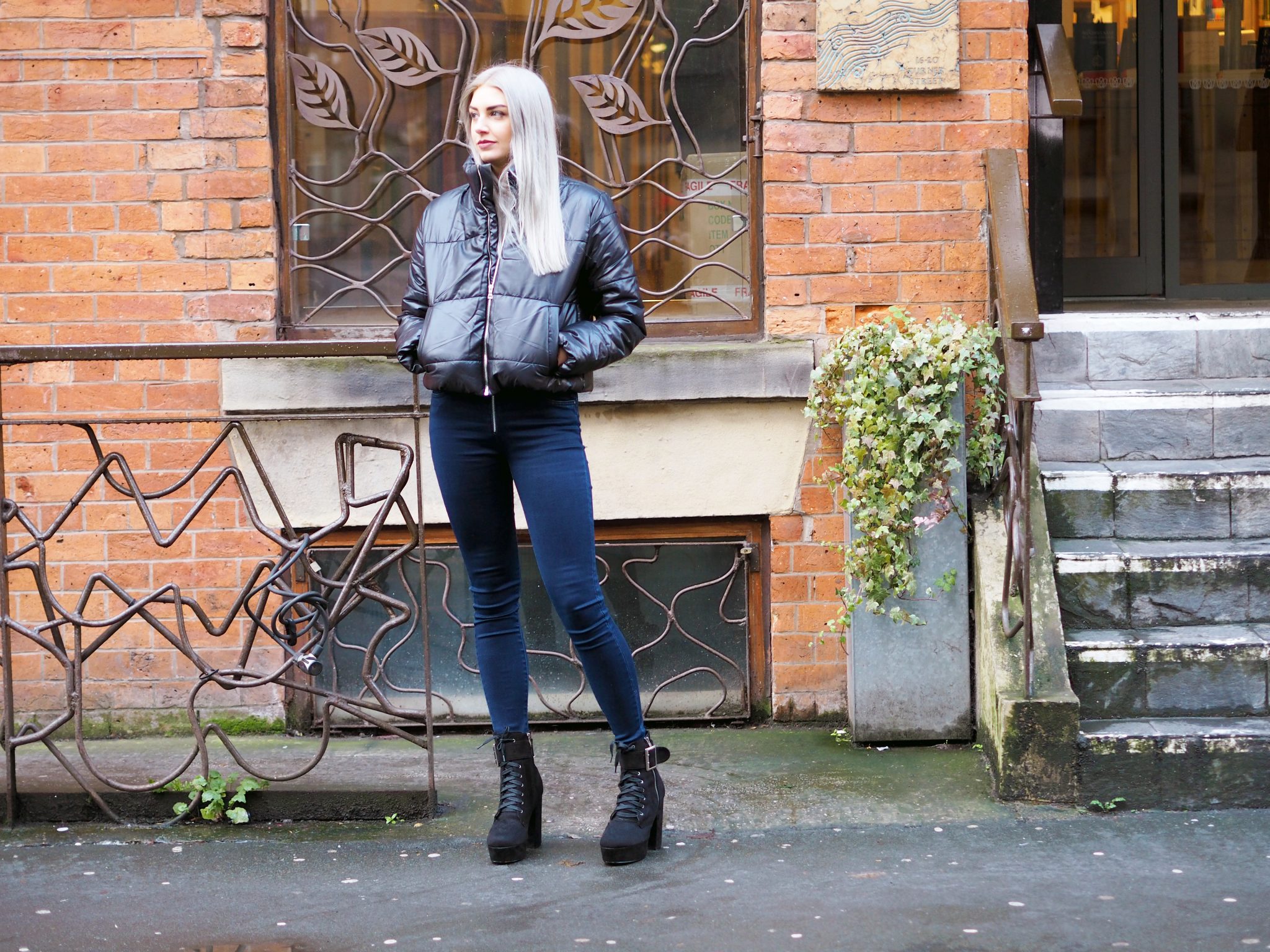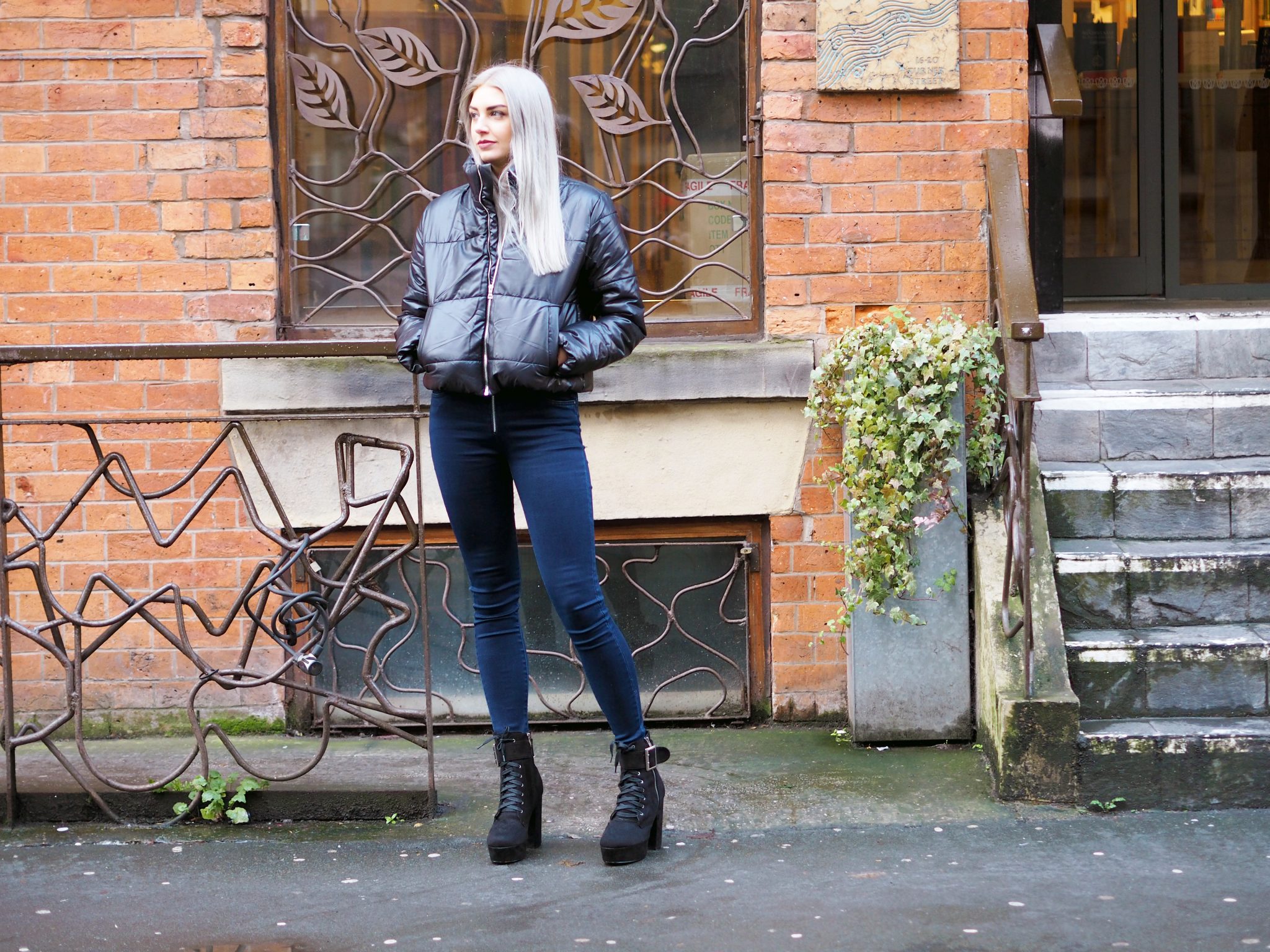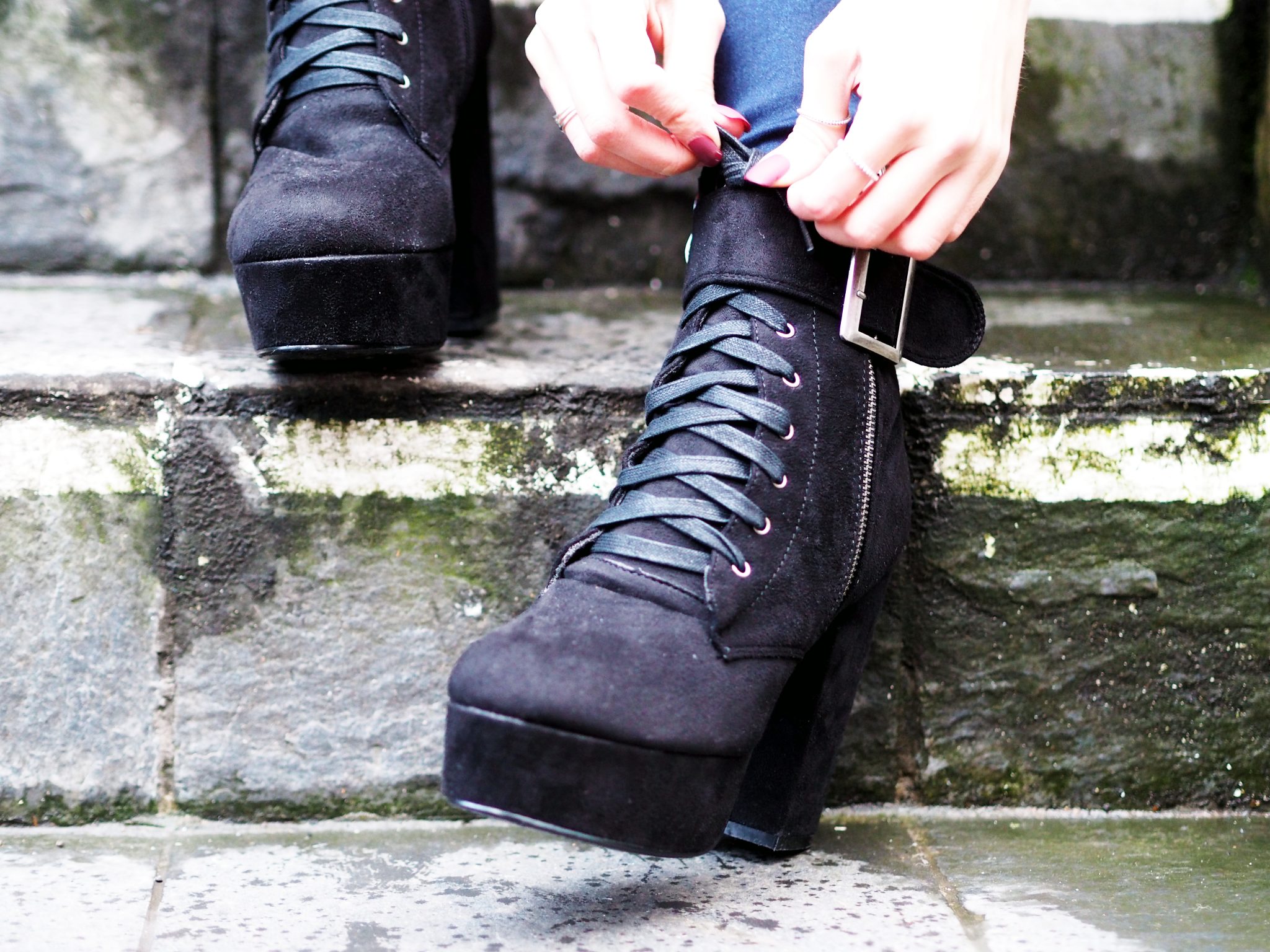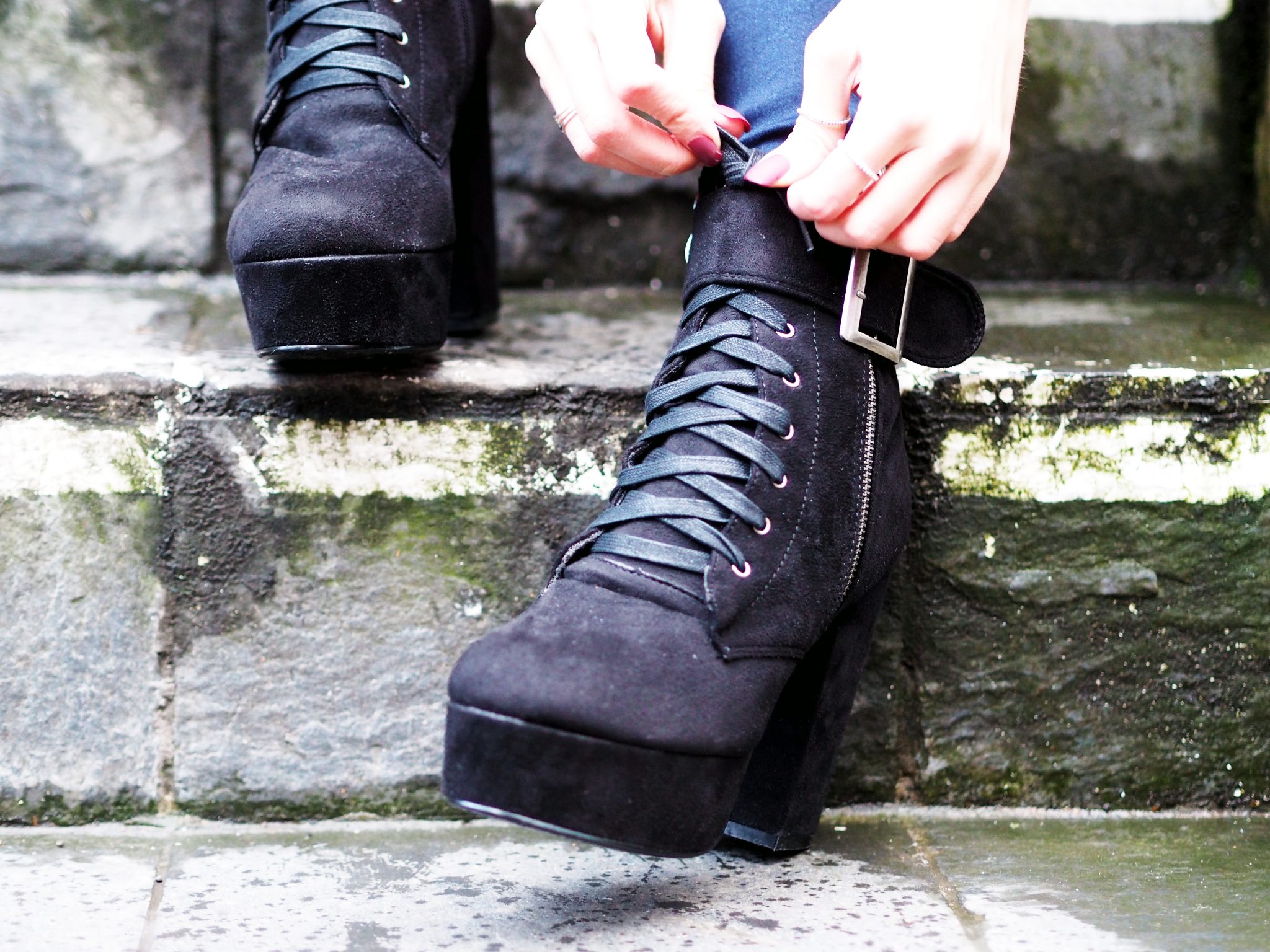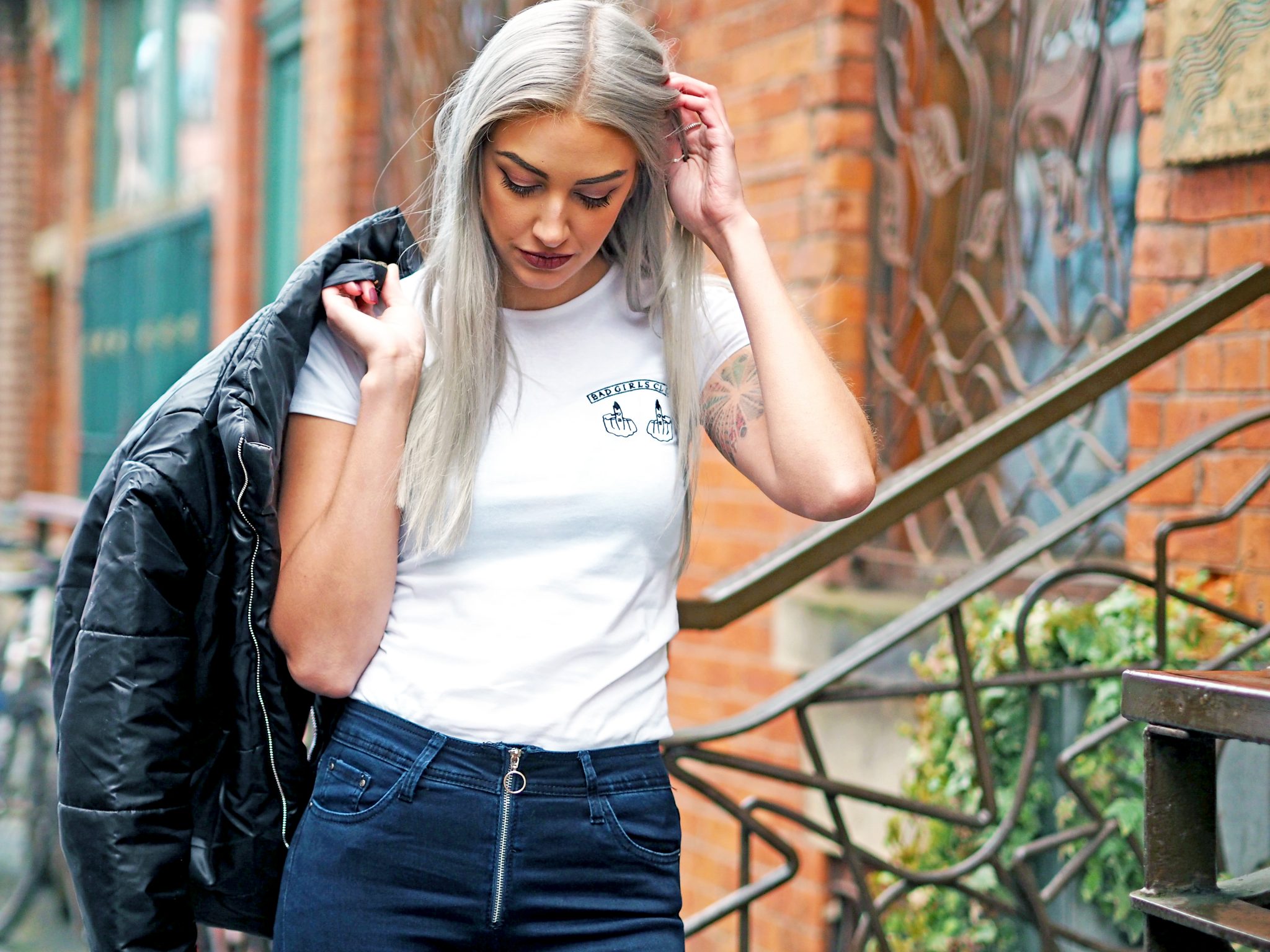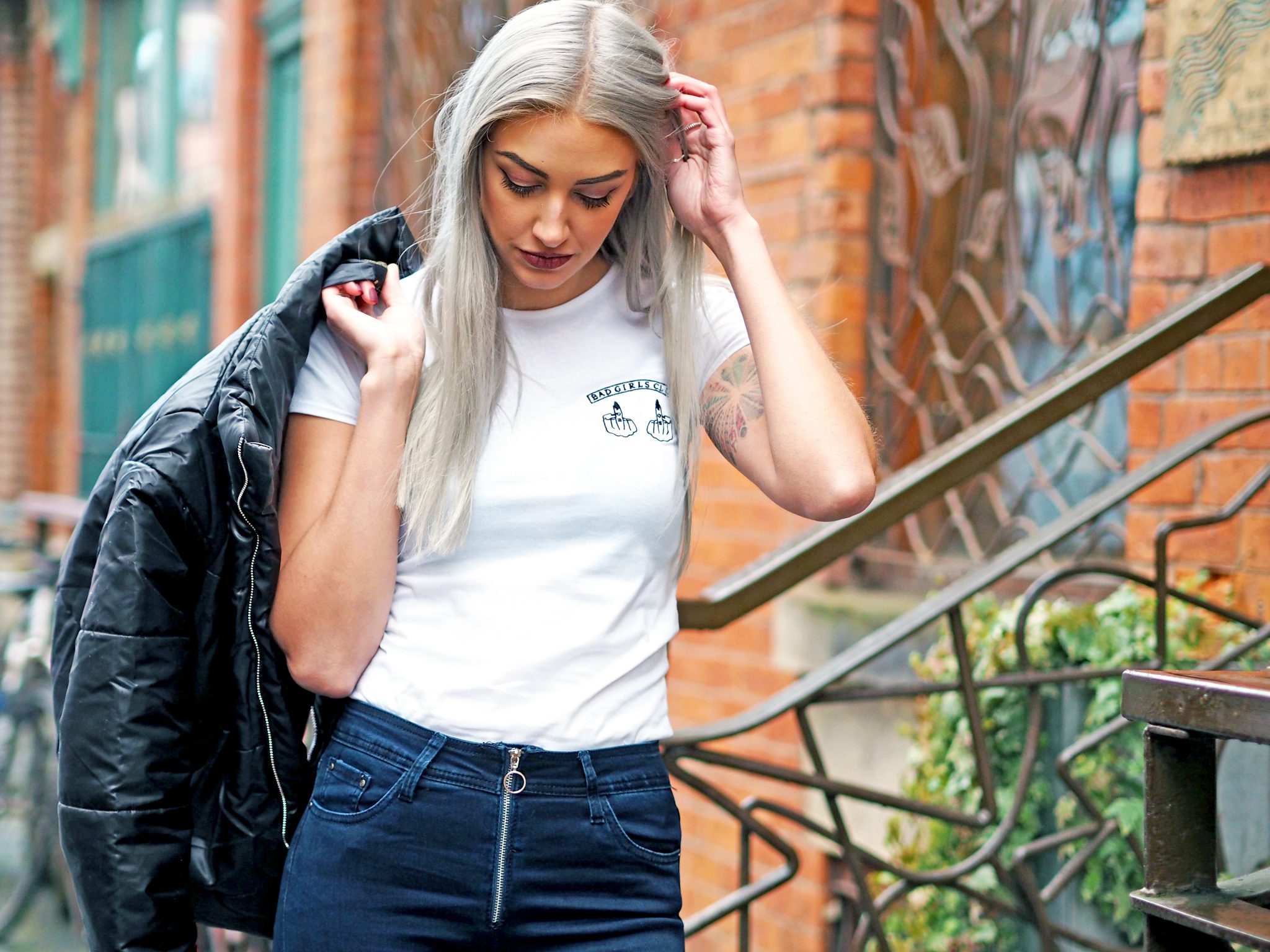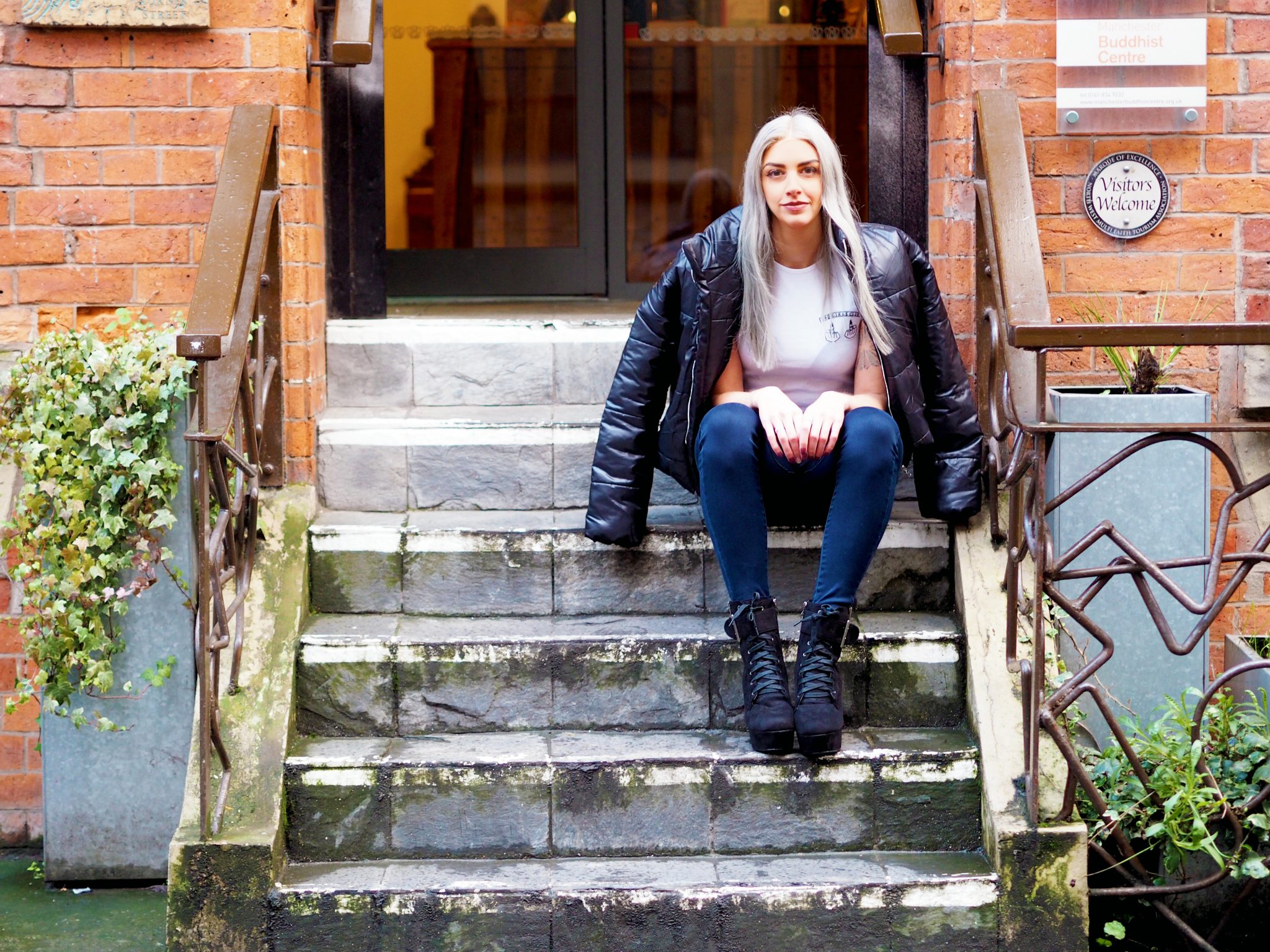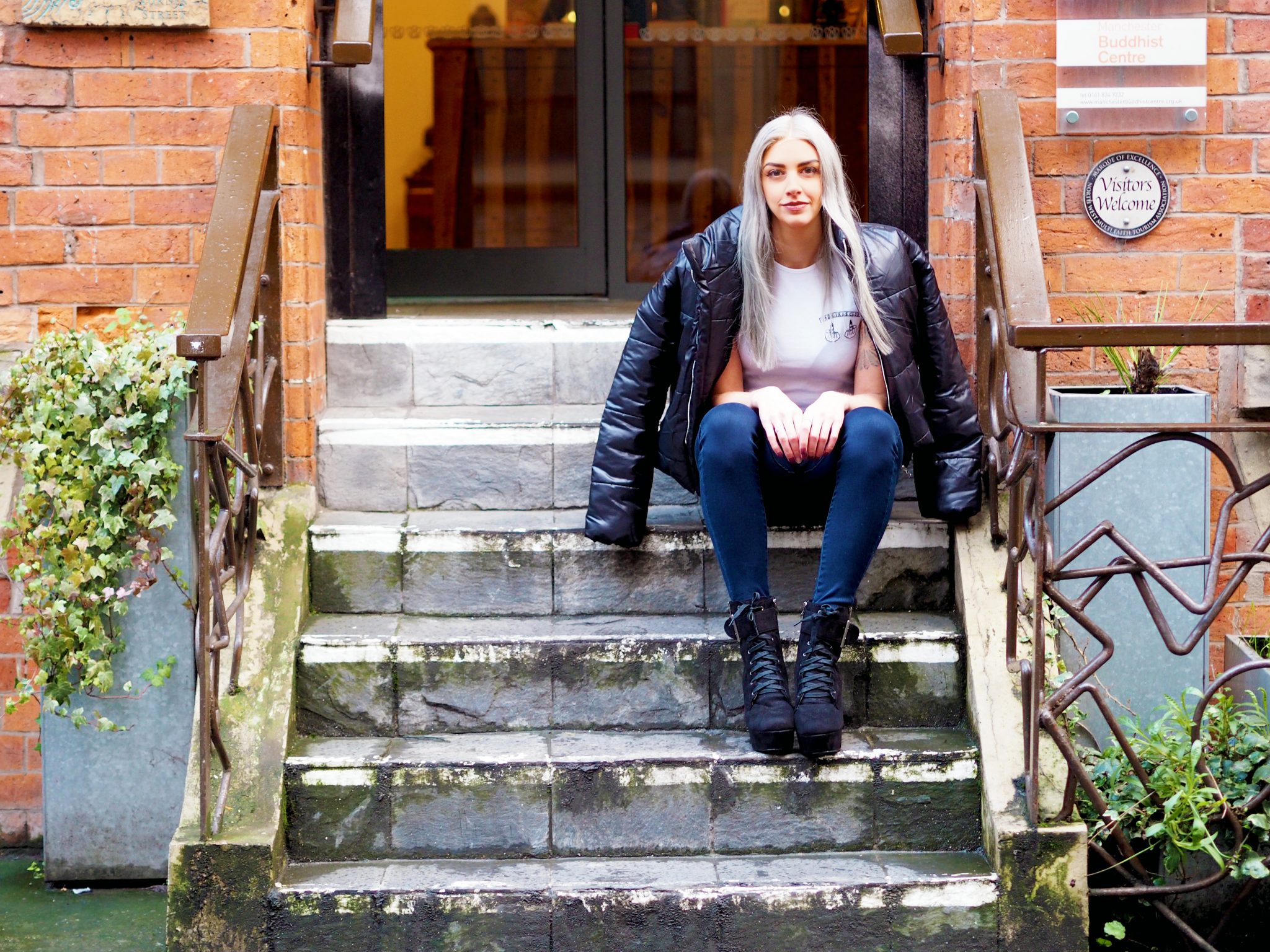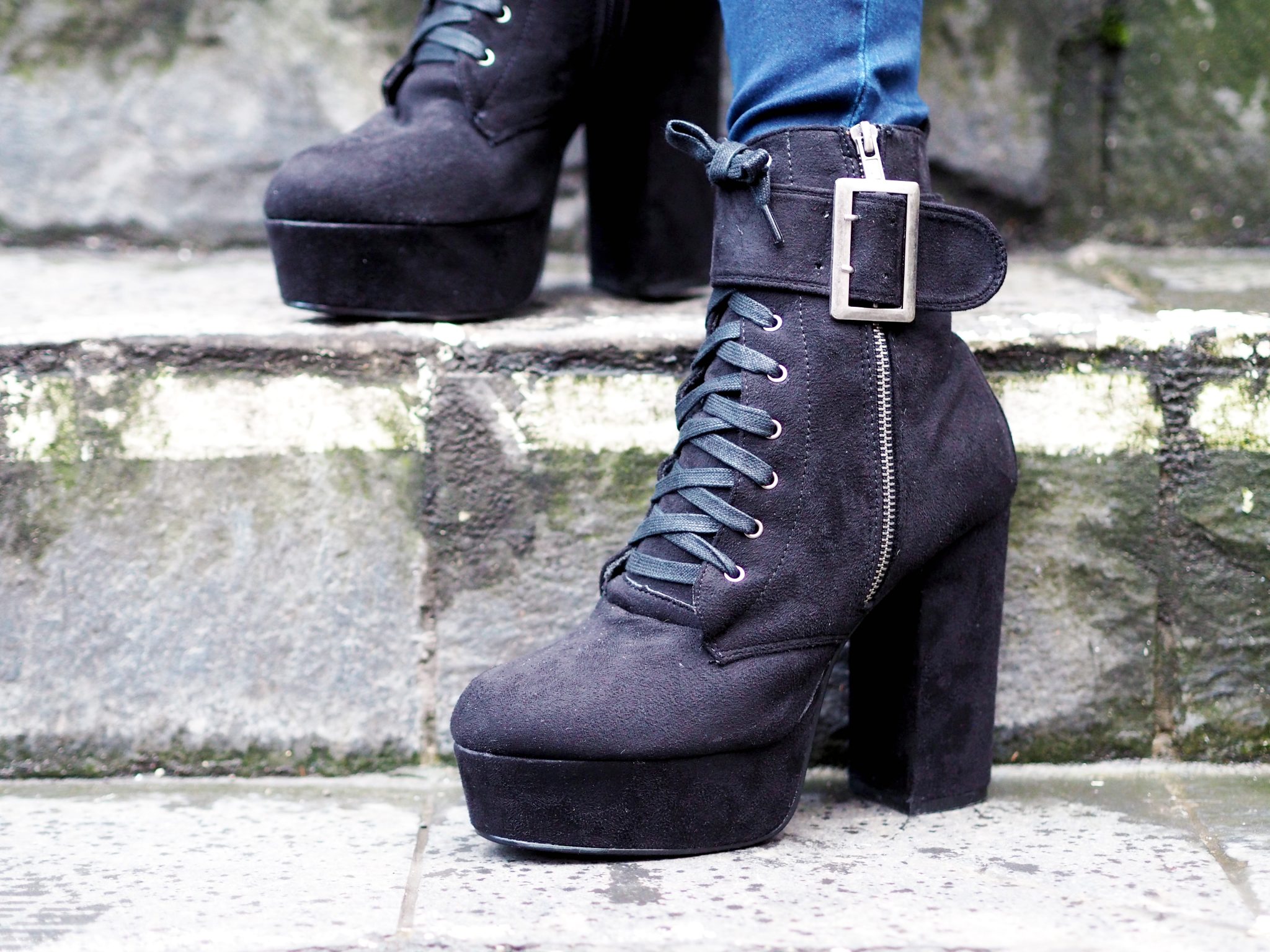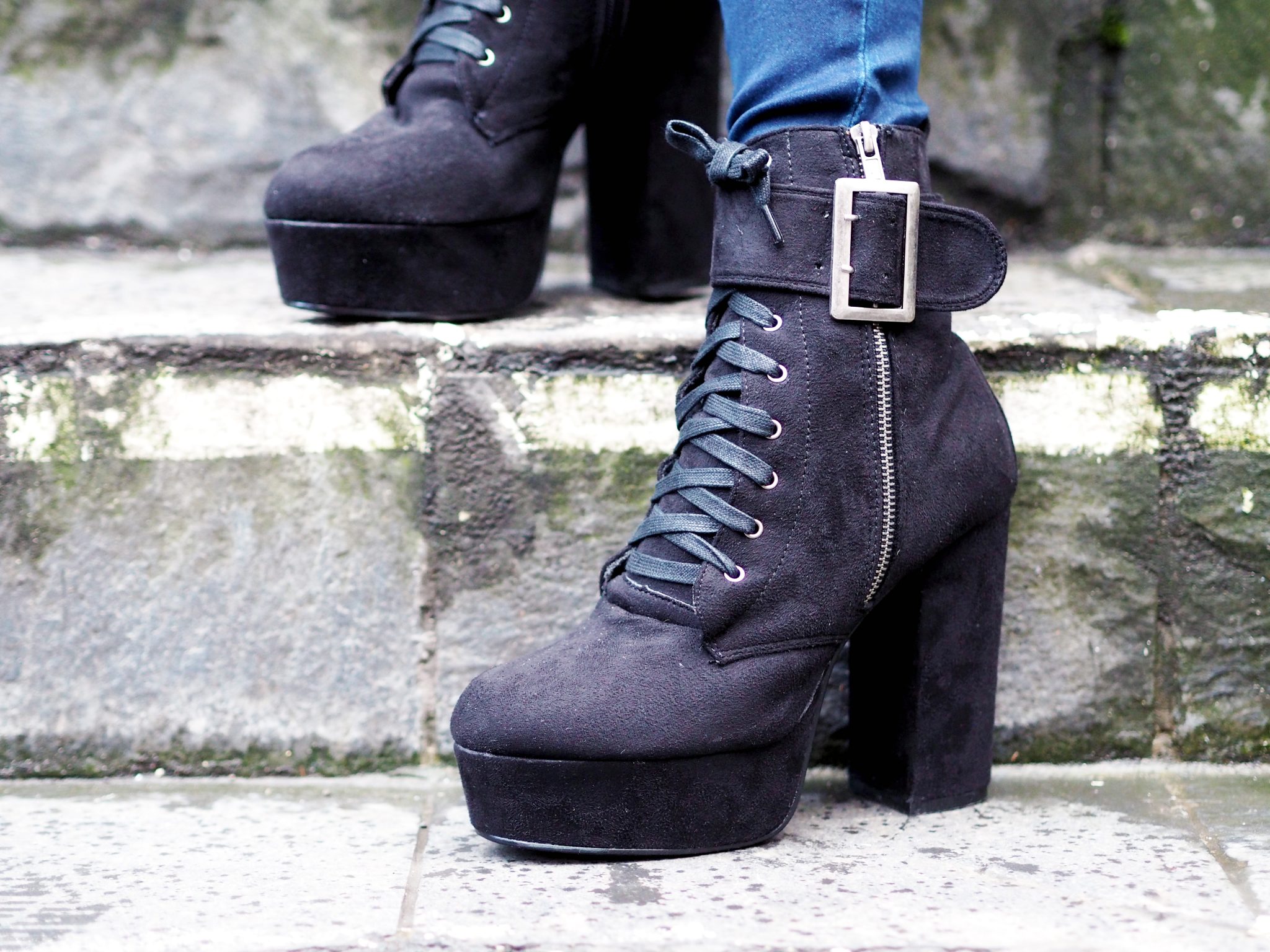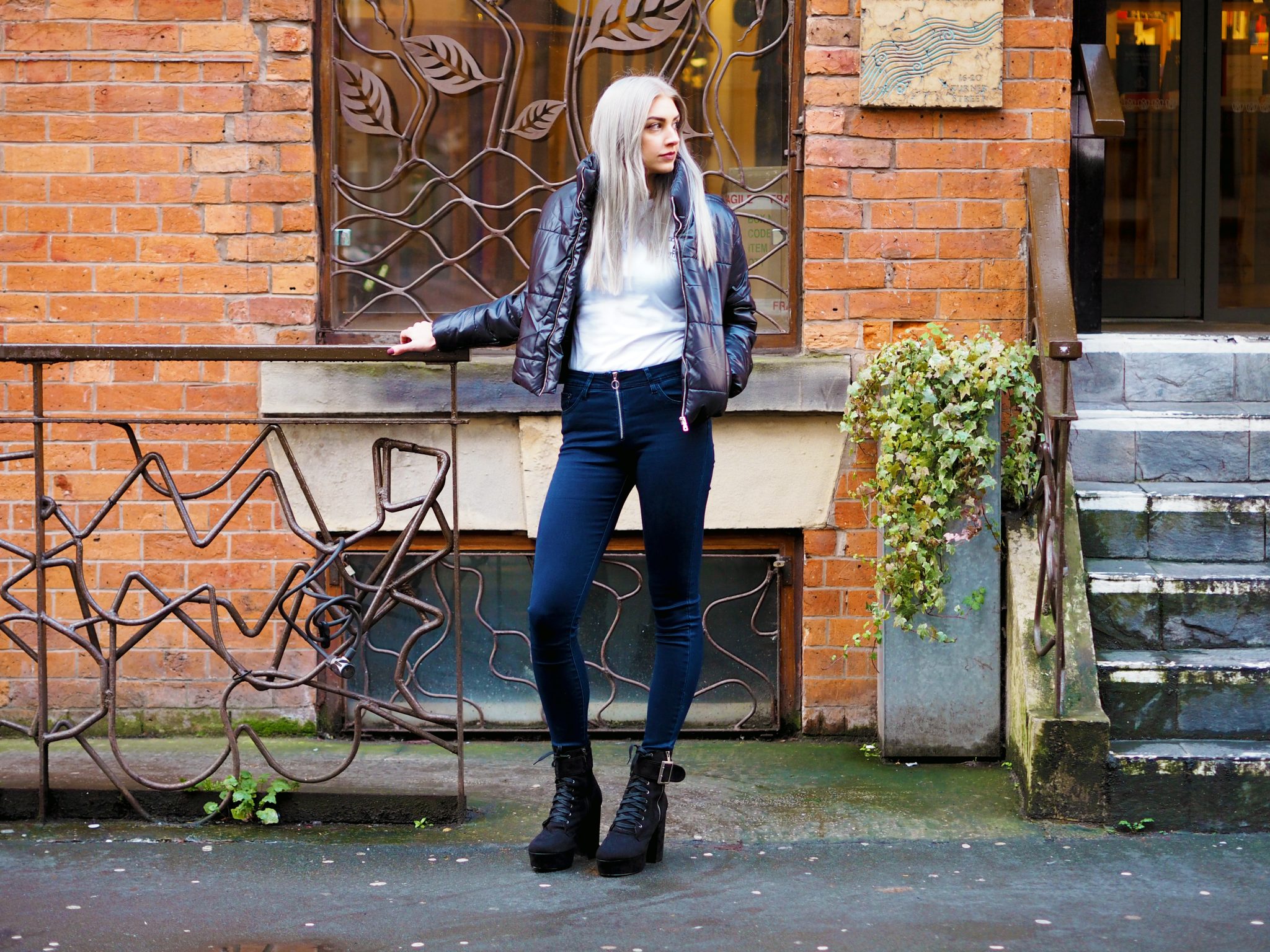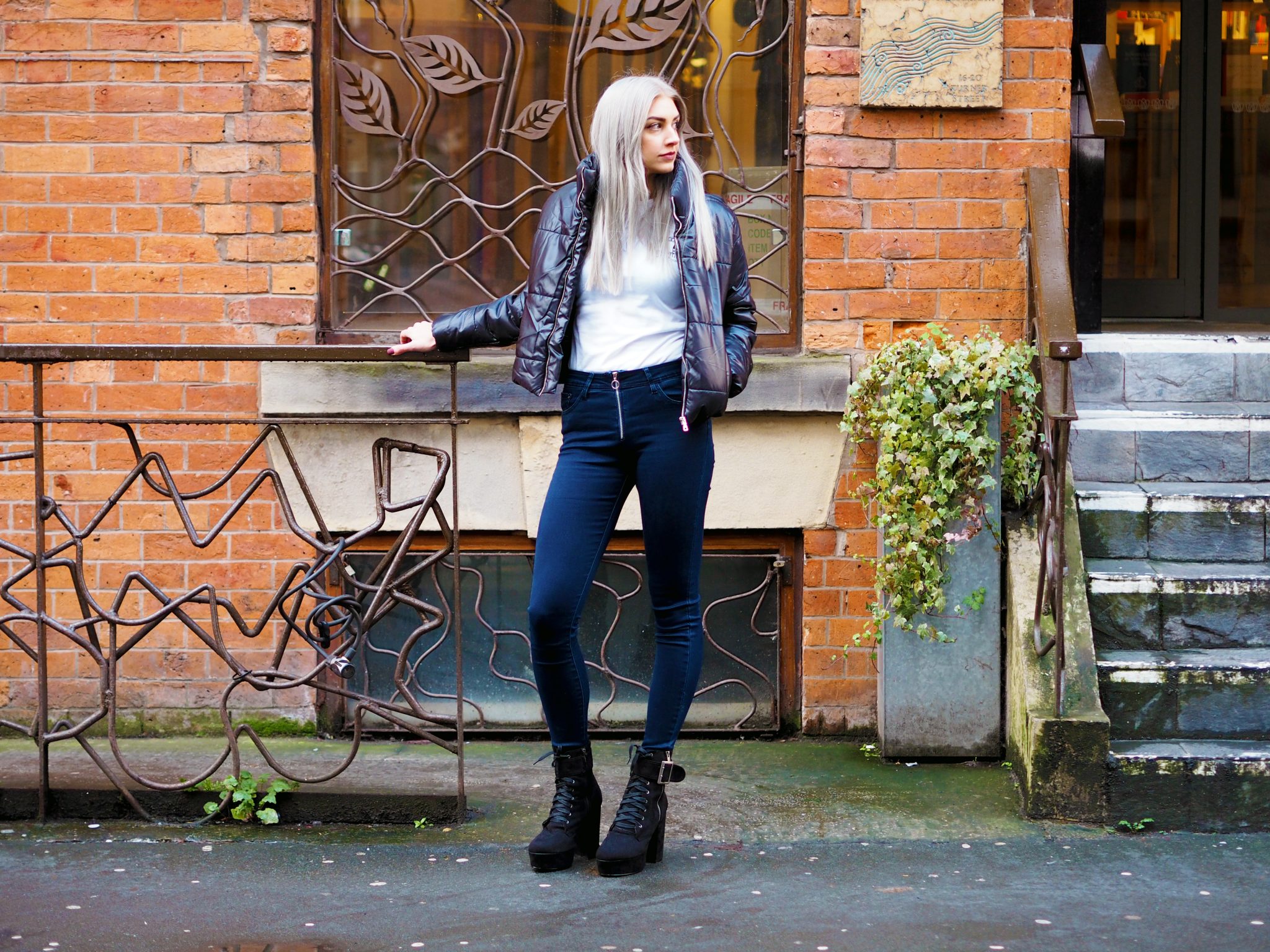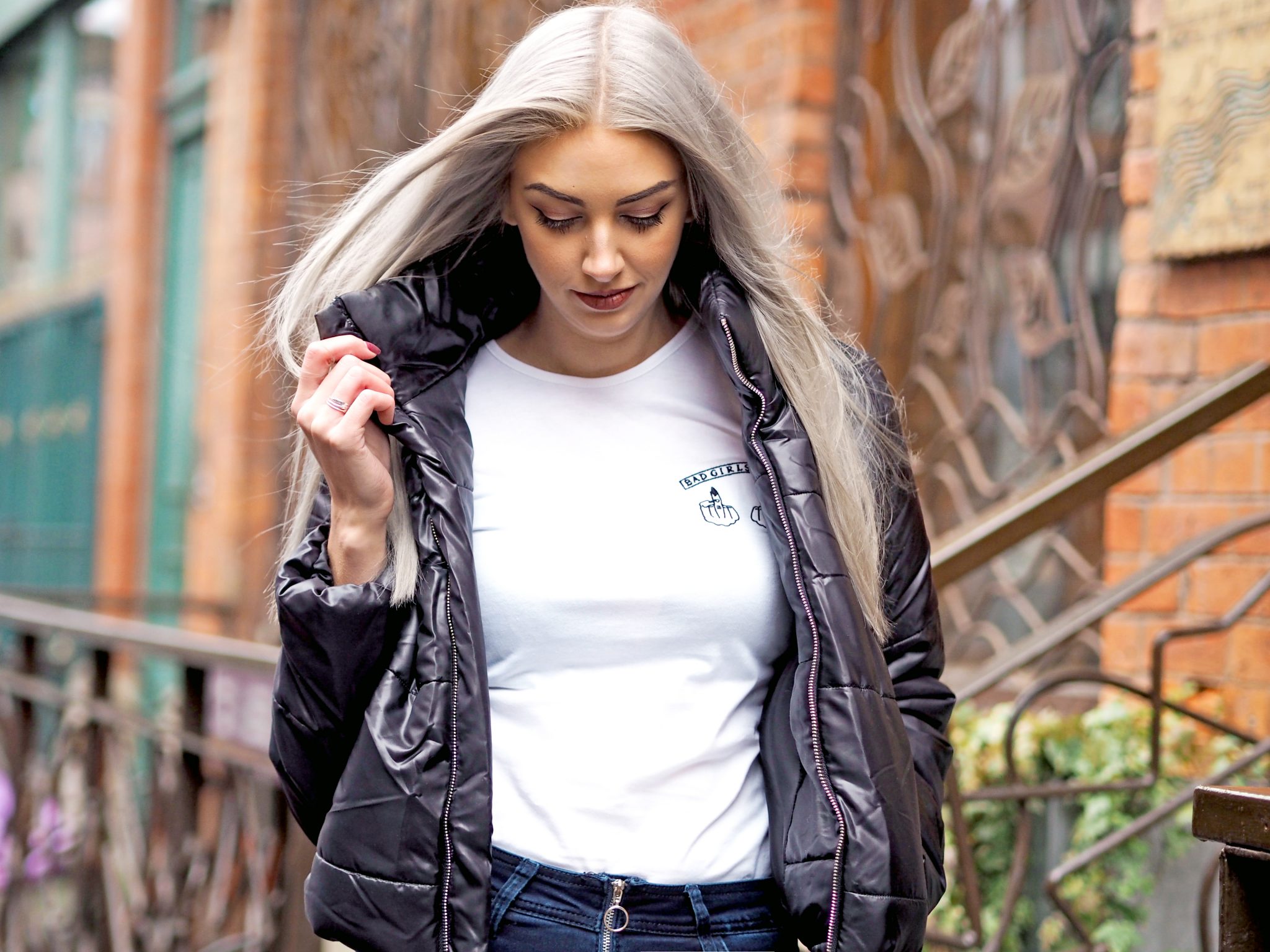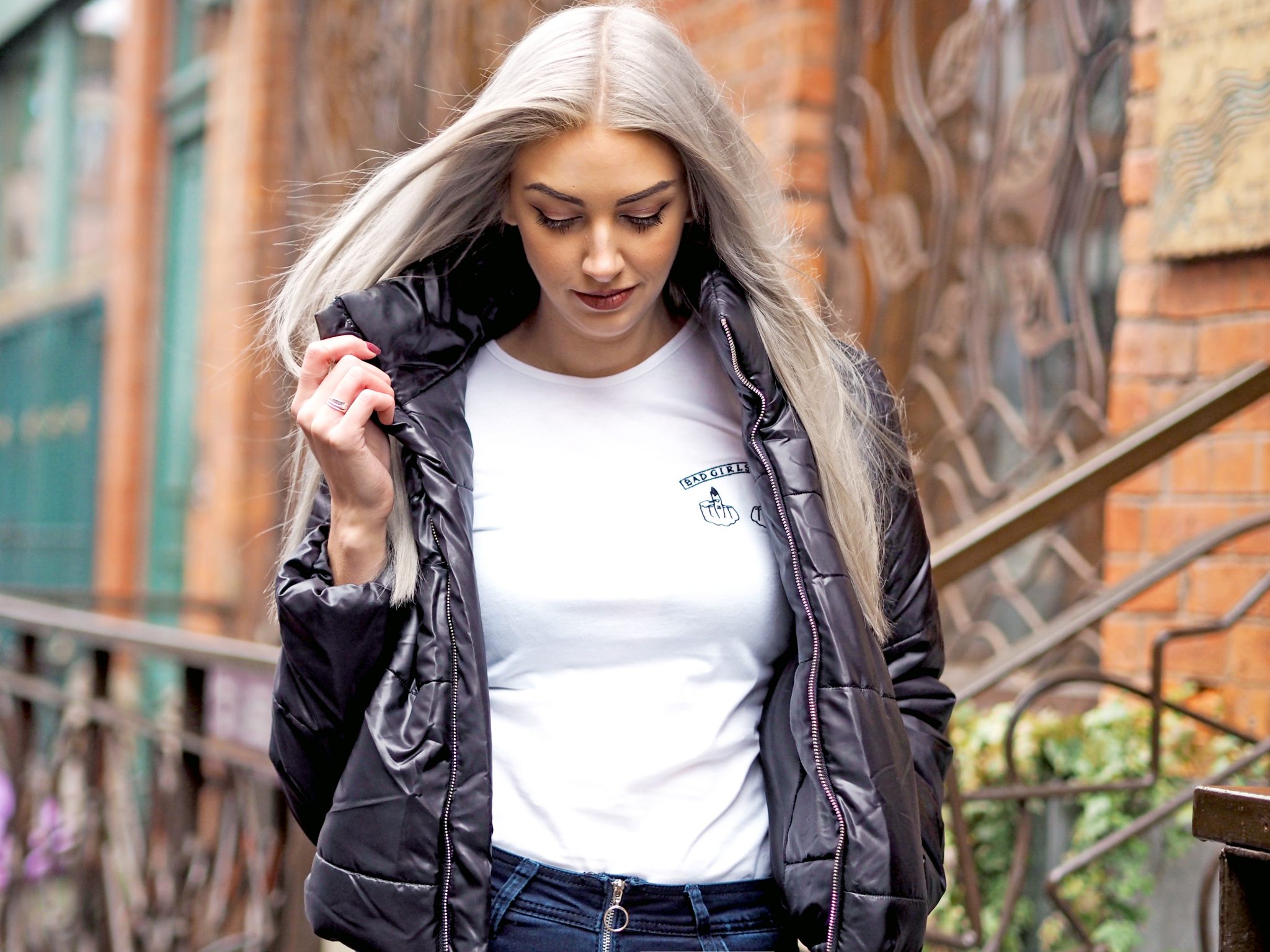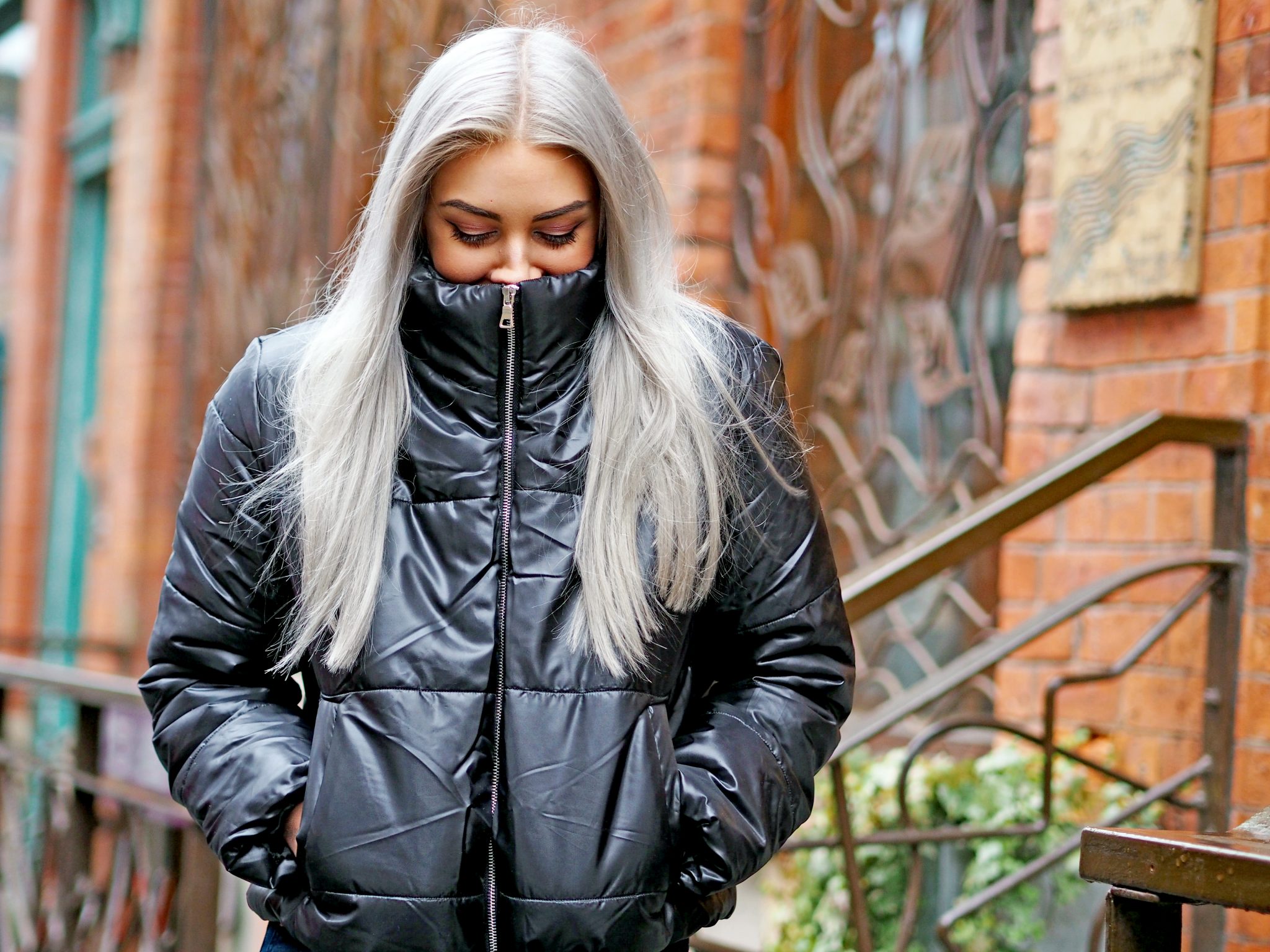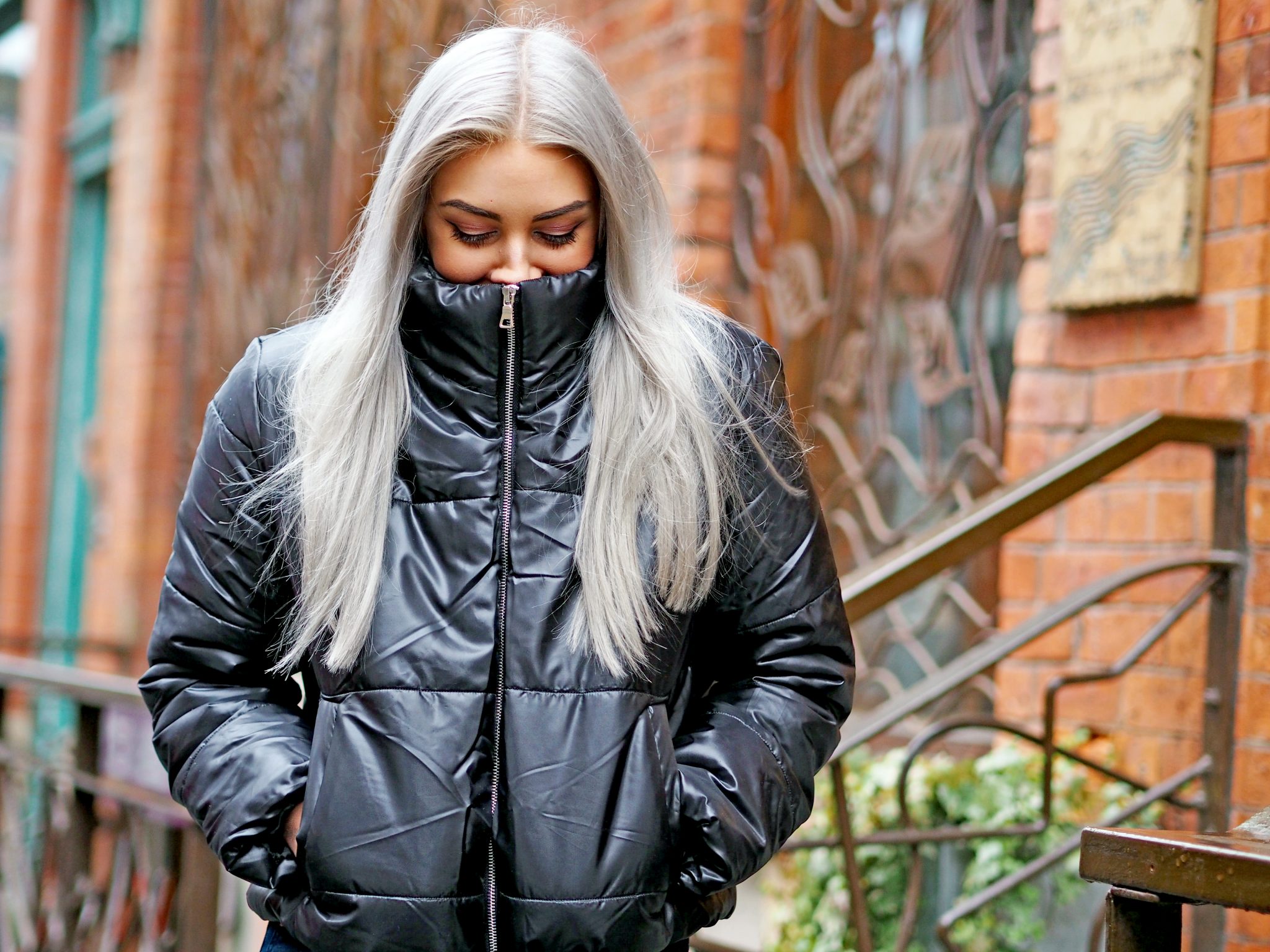 Happy Monday! I am kicking the week off with some casual winter styling, featuring this super cool outfit from Lasula. In the winter I love to play with more casual pieces, as it is definitely not the weather for dresses and shorts anymore, and although I do love a mini skirt with some over the knee boots, sometimes I just want to throw on some jeans and a tee and head out the door.
These skinny jeans have the cute ring detail on the zip and are a super flattering fit, making them perfect to pair with any style of top for whatever occasion. For a casual daytime look, slogan tees are an amazing way to add some edge and detail to your outfit – as soon as I saw this Bad Girls Club t-shirt I had to have it, and it still looks really cute but adds some attitude to a simple look. To layer up I added this black cropped puffer jacket; I have been seeing these absolutely everywhere recently, and the cropped style of this one is something a little different. This is definitely one of those items you can throw on over anything and always looks cool – plus, it kept me warm and cosy, so it has both fashion and function! Finally, to complete the style, I added some killer boots with an epic platform and buckle detail. I fell in love with these amazing shoes as soon as I saw them on Lasula – they are the perfect shoe to wear with simple jeans and a tee to make your outfit look killer.
Bad Girls Club Tee
Ring Pull Jeans
Cropped Puffer Jacket
Lace Up Platform Boots
LL x
*The items featured in this post were gifted to me – as ever, all opinions are my own.