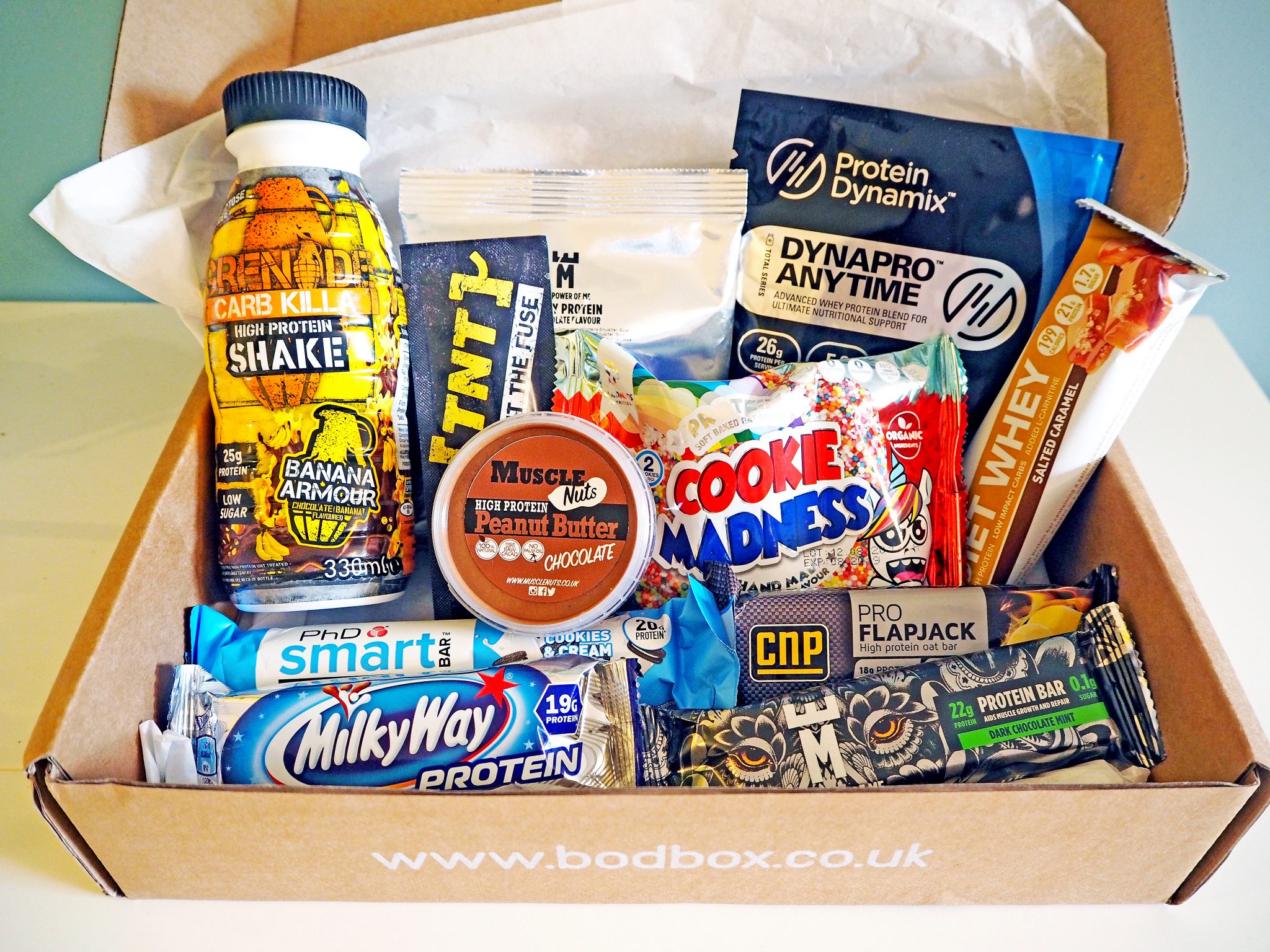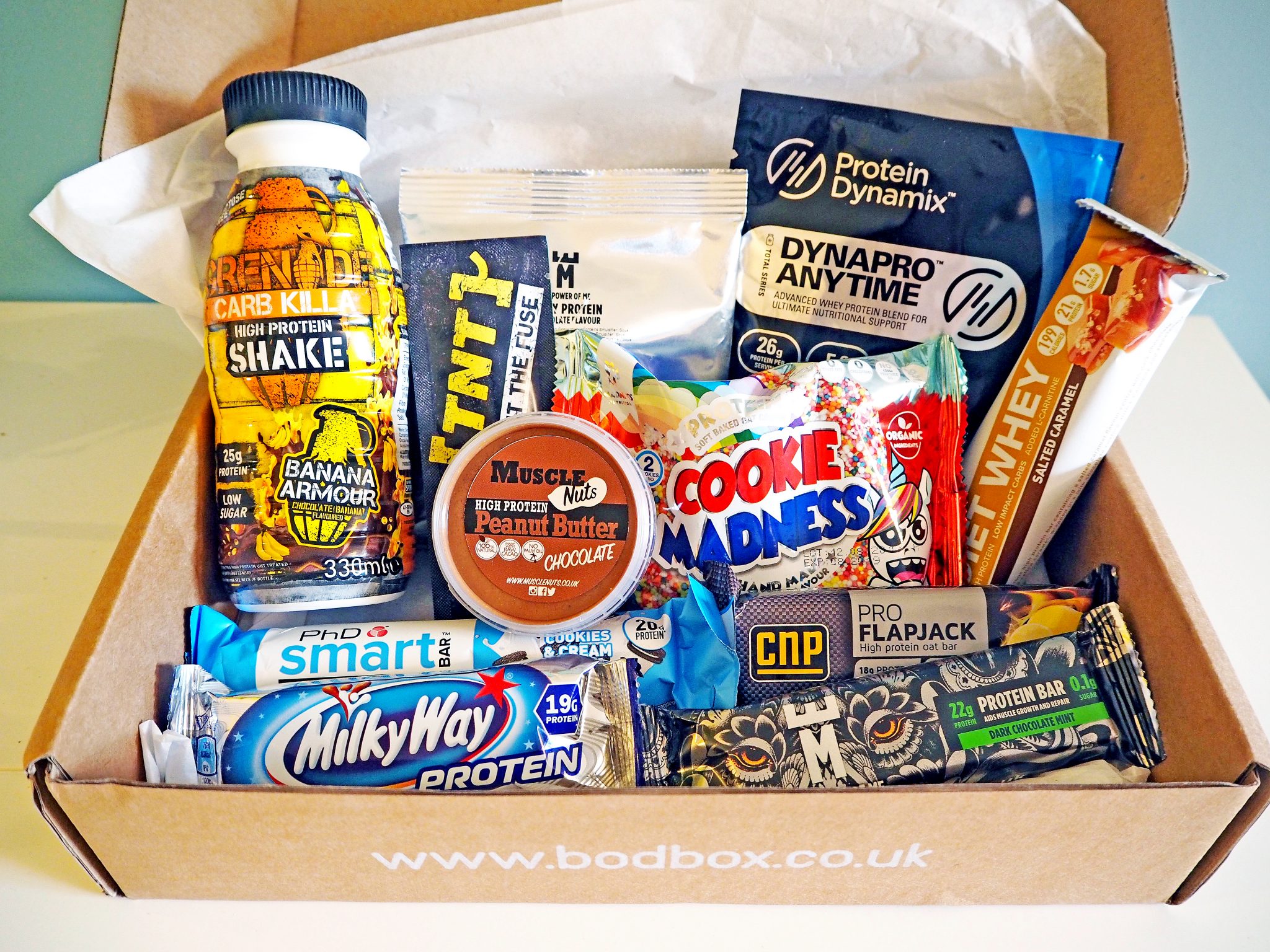 I am a notorious snacker, and since making fitness and training a huge part of my lifestyle, I have realised just how many snacks are available on the market that are tailored for those who are looking for a quick protein hit, or a sweet treat without the sugary guilt, and that actually have beneficial ingredients. Not only this, but they taste amazing; most of them better than any regular chocolate bar that I would grab from the supermarket. Of course, I still love and eat normal chocolate and treats, but I find myself wanting to go for this sort of snack more regularly, because I get the added goodness without sacrificing on taste.
As you know, I am a huge foodie, so experimenting with new meals and snacks is something I love to do. During the week I tend to eat pretty healthily, but I will never restrict myself of something if I really want it, and at the weekends I love to have a few treats.
I recently came across Bodbox, which is a monthly protein and subscription box, offering a selection of 10+ healthy snacks, supplements and drinks, delivered to your door, and thought I would give it a try.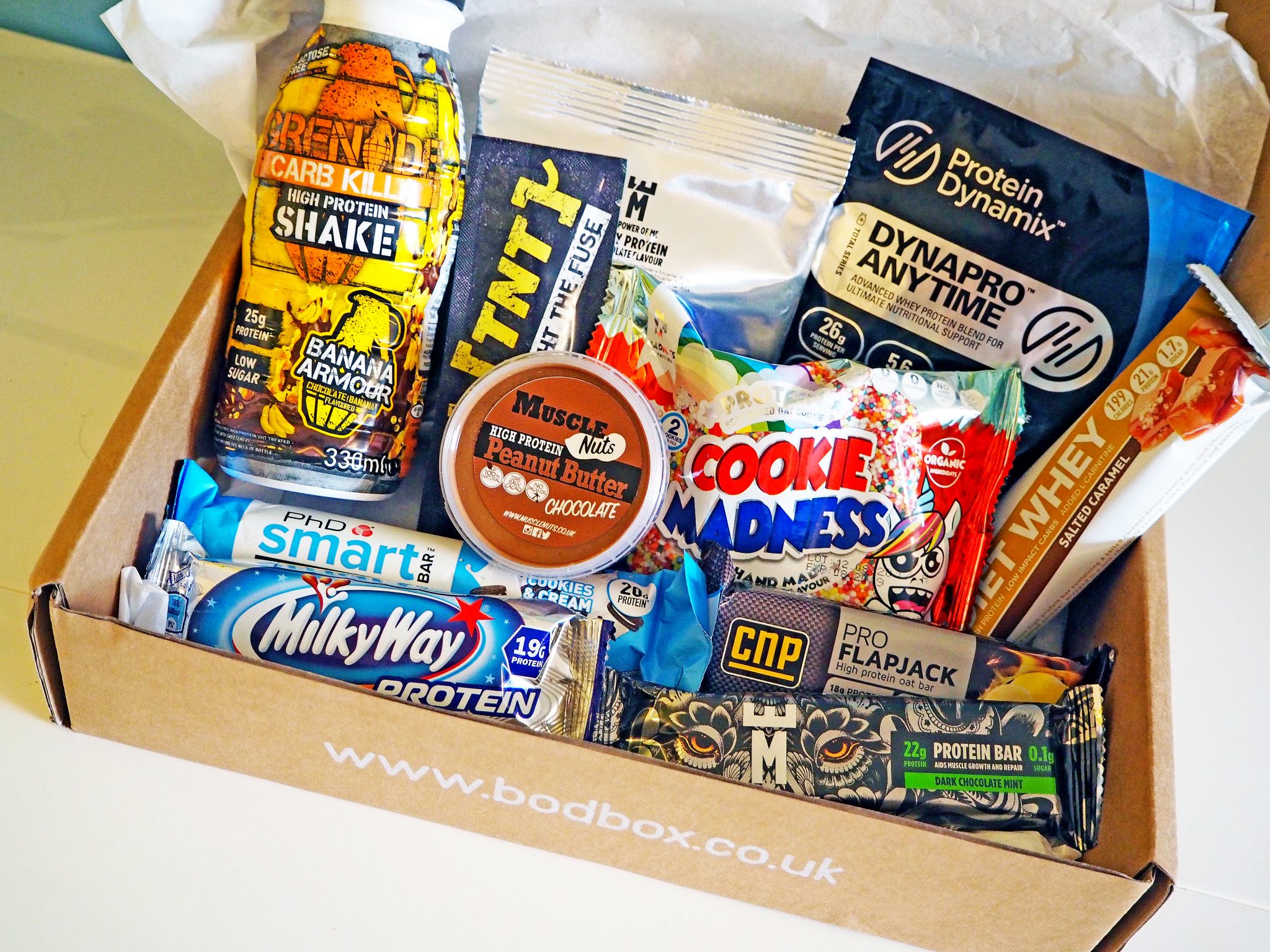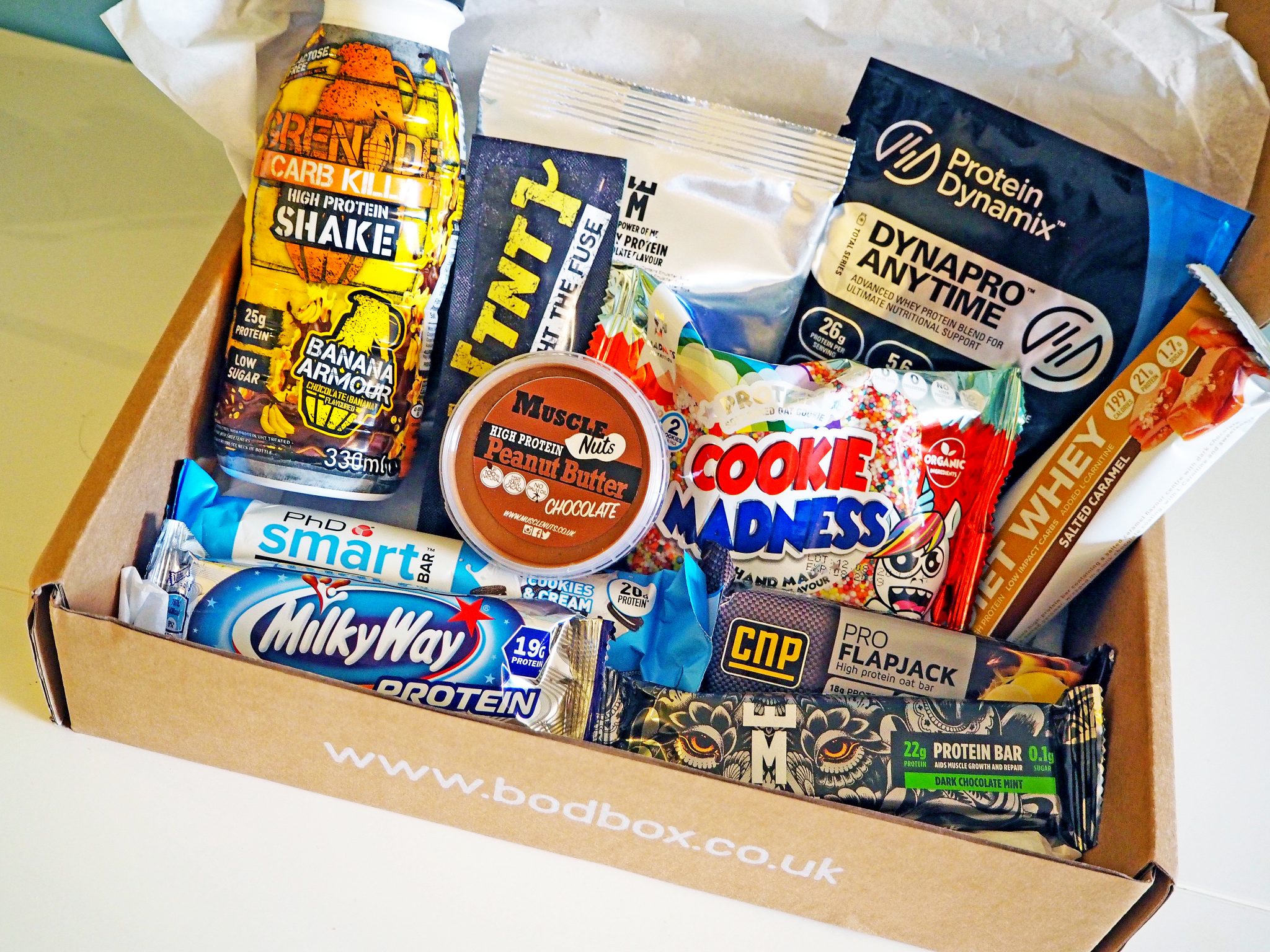 For a rolling monthly subscription, each box is £17.50, with the flexibility to keep, pause, or cancel your subscription at any time. You can also upgrade this to a monthly plus box for £25, which contains 15 products rather than the standard 10-12. If you want to give the Bodbox a try before signing up to a subscription, you can also purchase a one off trial box for £20.
The October box contained:
Milky Way Protein
PHD Smart Bar – Cookies and Cream
The Power of Me Protein Bar – Dark Chocolate Mint
CNP Pro Flapjack – Lemon Merignue
Muscle Nuts High Protein Chocolate Peanut Butter
Grenade Carb Killa High Protein Shake – Banana Armour
TNT Pre-Workout – Candy Apple
The Power of Me Whey Protein – Chocolate
Protein Dynamix Dynapro Anytime Whey Protein – Banana Smoothie
Cookie Madness Protein Cookies – Birthday Cake
PHD Diet Whey bar – Salted Caramel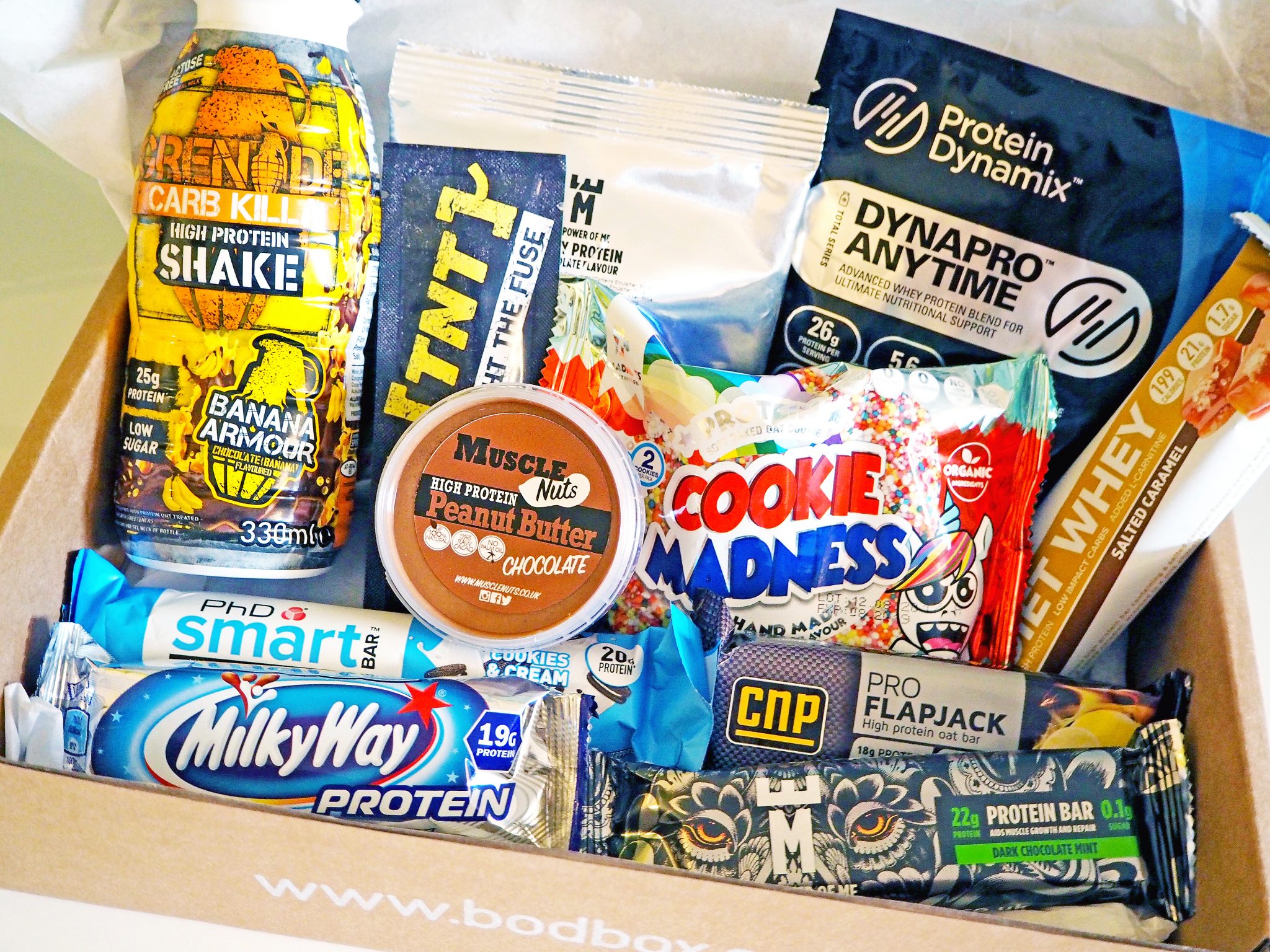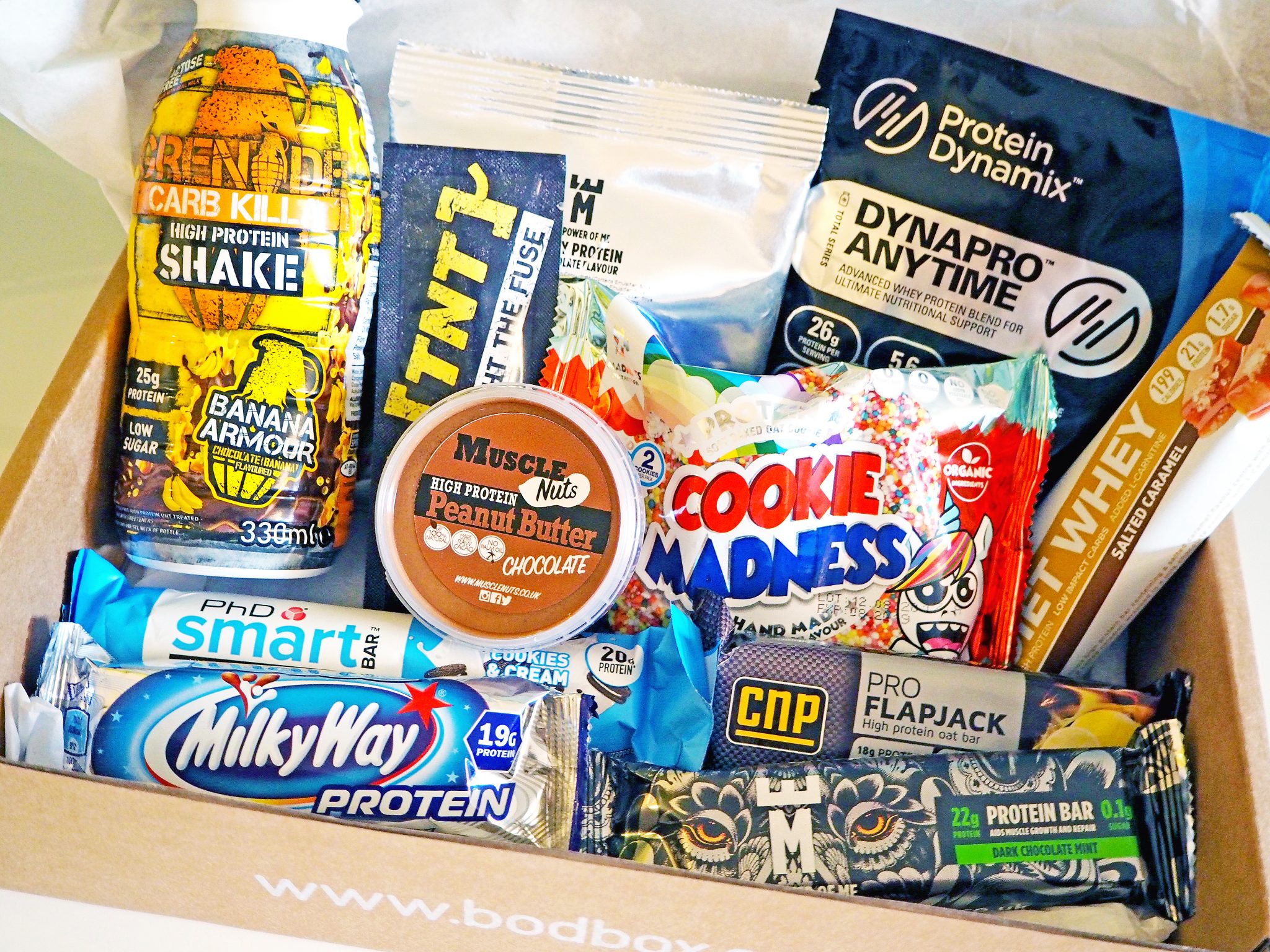 There was honestly not one thing in this box I didn't love. A couple of items I had tried before, but was more than happy to try again, and the rest were all completely new. There are definitely a few things from the box I will be repeat purchasing, and my favourite of the box had to be the Cookie Madness cookies.
The Bodbox is for you if you love to try new healthy snacks and supplements, but find yourself reaching for the same thing over and over because you don't have time to head to the shops, or struggle to get hold of a good selection of this sort of treat from your local stores. The box is also great value for money, as a lot of the items on their own can be around the £2 mark.
I loved my October box so much that I am continuing my subscription to see what goodies I get next month! Let me know in the comments if you would like to see the contents and a review of November's Bodbox.
 LL x