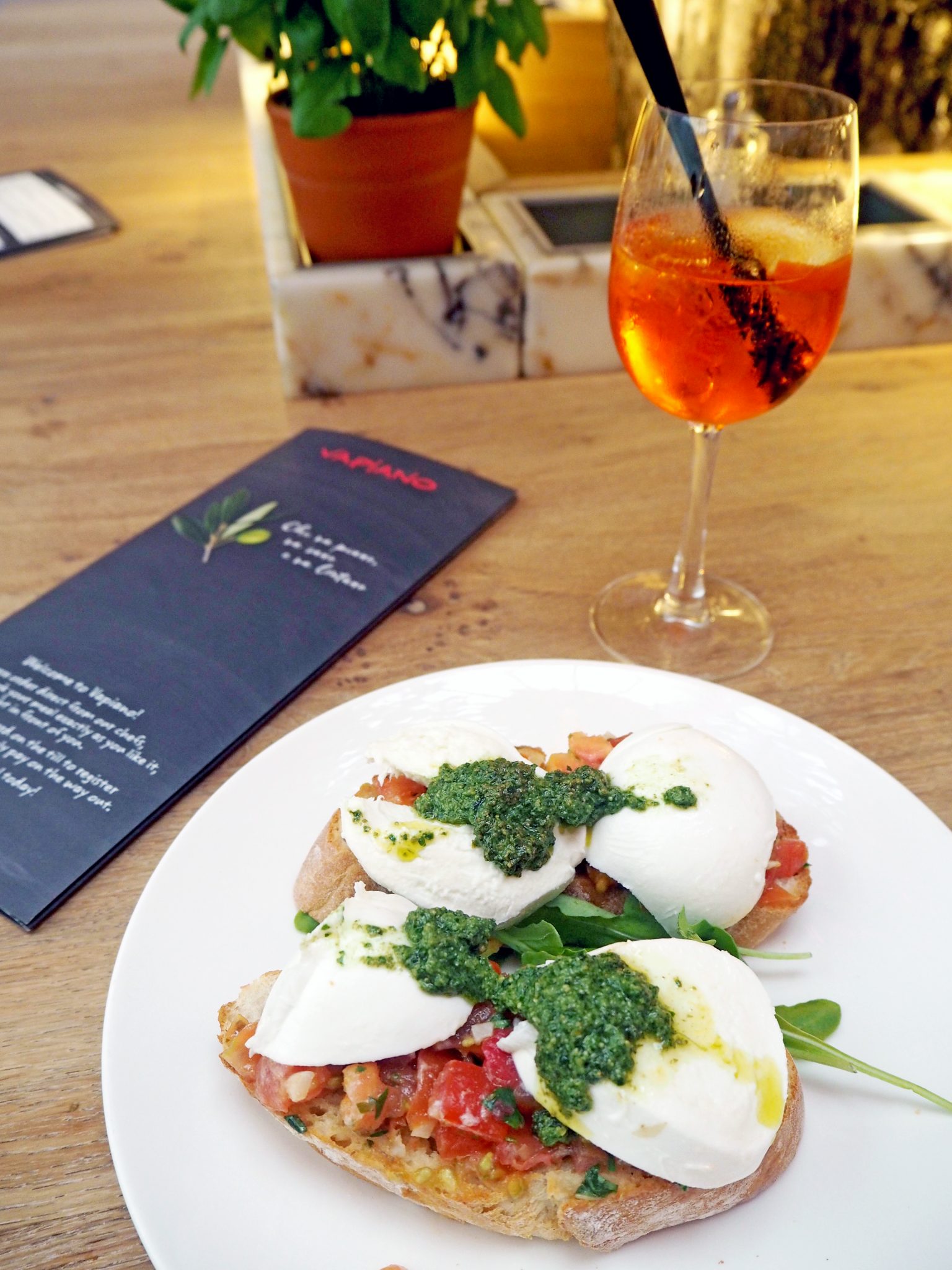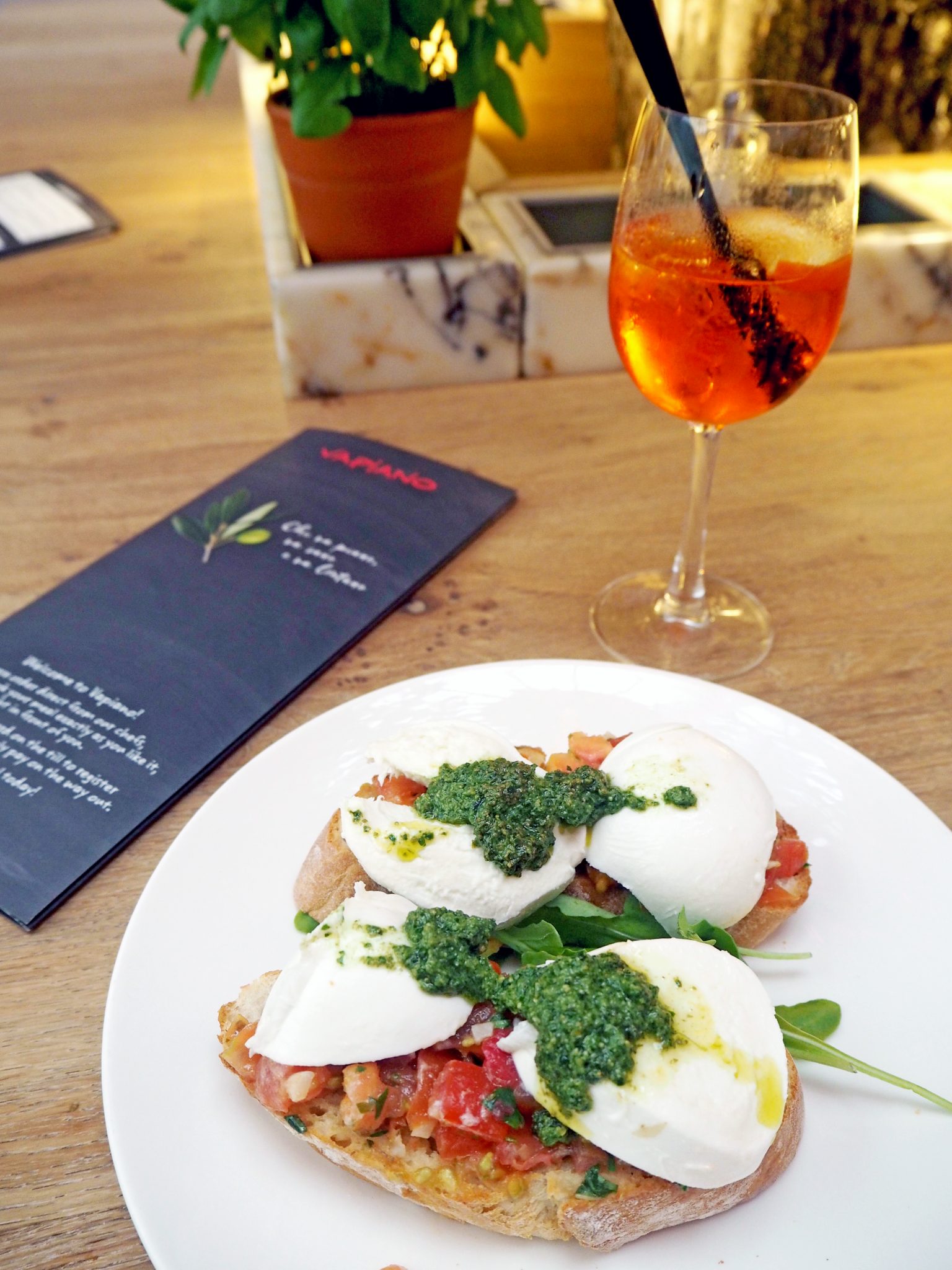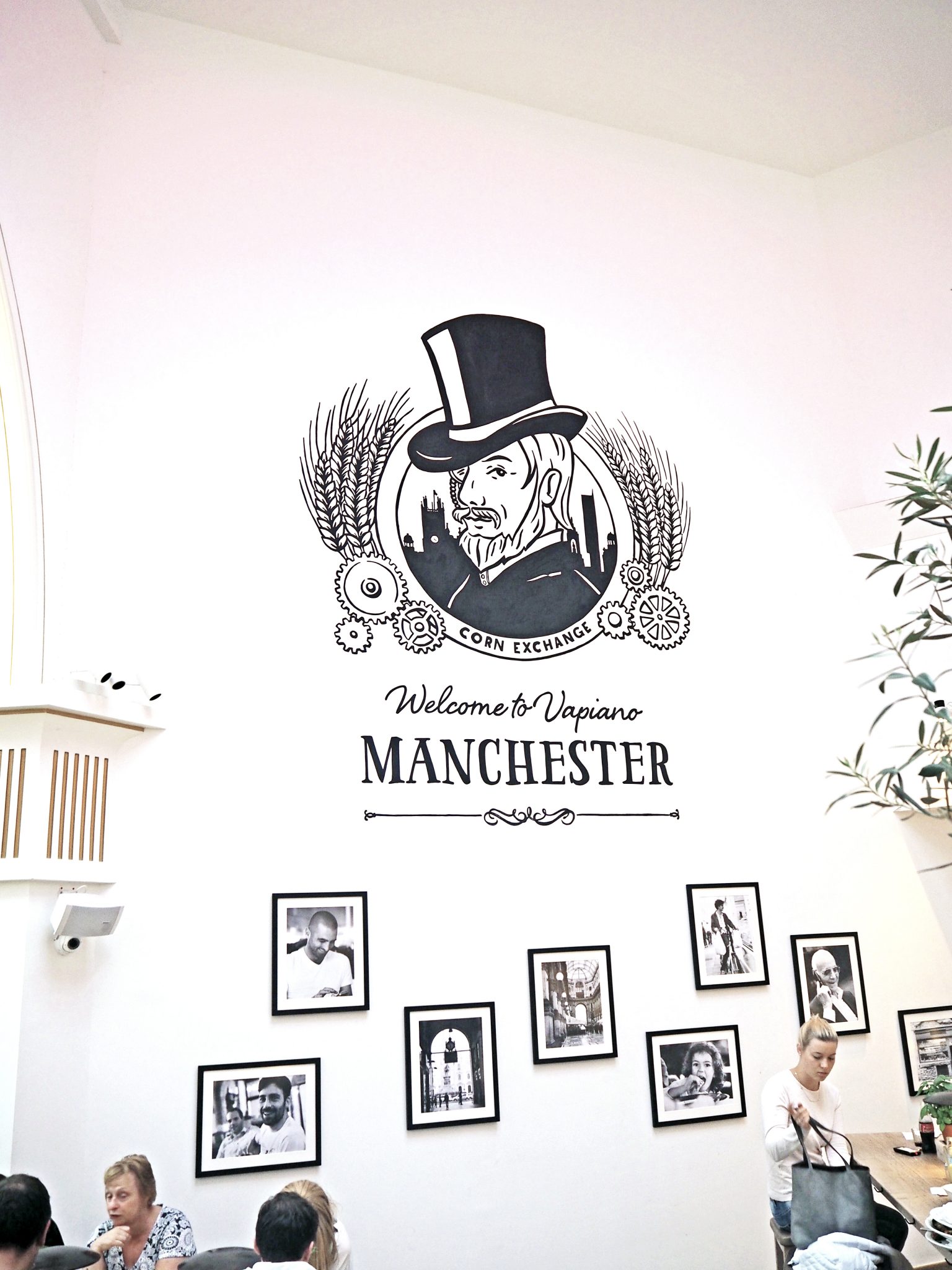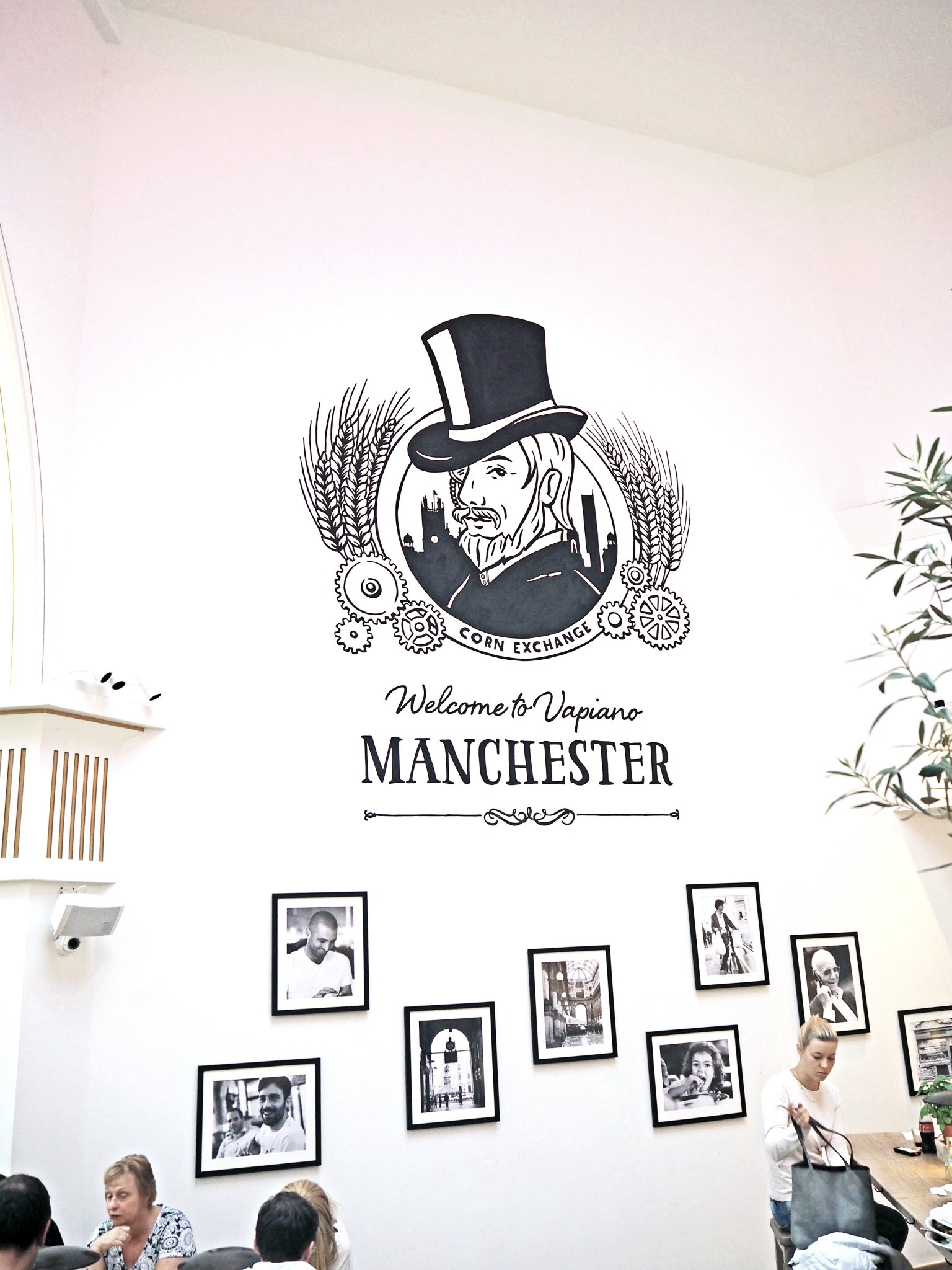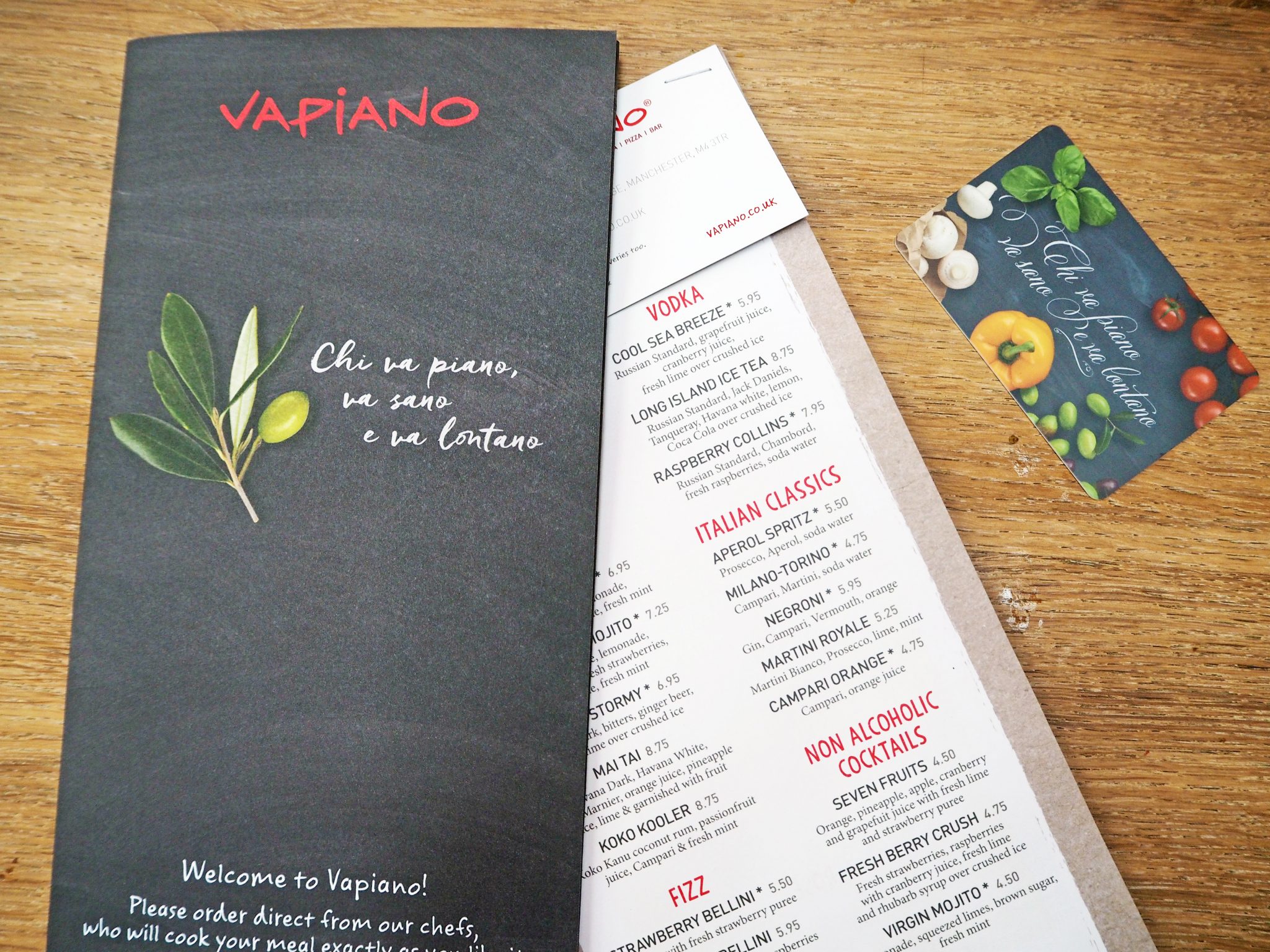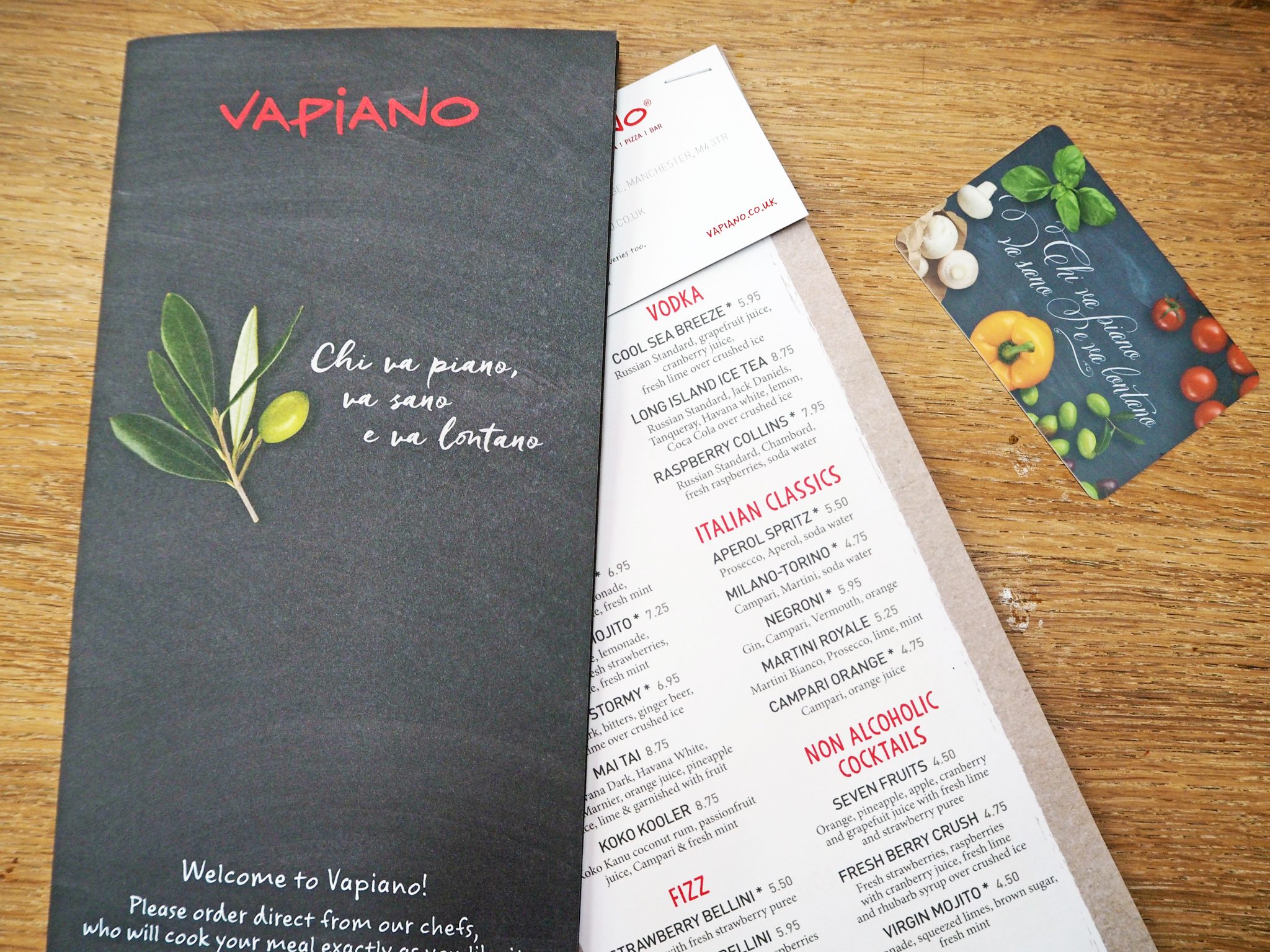 I have visited Vapiano a couple of times now, and have always had an amazing experience, so I was more than happy to visit again and try some new dishes from their menu. Vapiano is an Italian eatery located in the hugely popular Corn Exchange building, right in the heart of Manchester.
The Vapiano restaurants are designed with a very open, relaxed and warm setting, encouraging diners to feel totally at ease whilst enjoying their freshly prepared meals, whilst sharing good company. Upon arriving you will be handed a Vapiano card, which you will scan at the station when ordering food. You will also use this to scan for any table service and drinks, and then when you are ready to leave, you simply present the card and pay off the balance.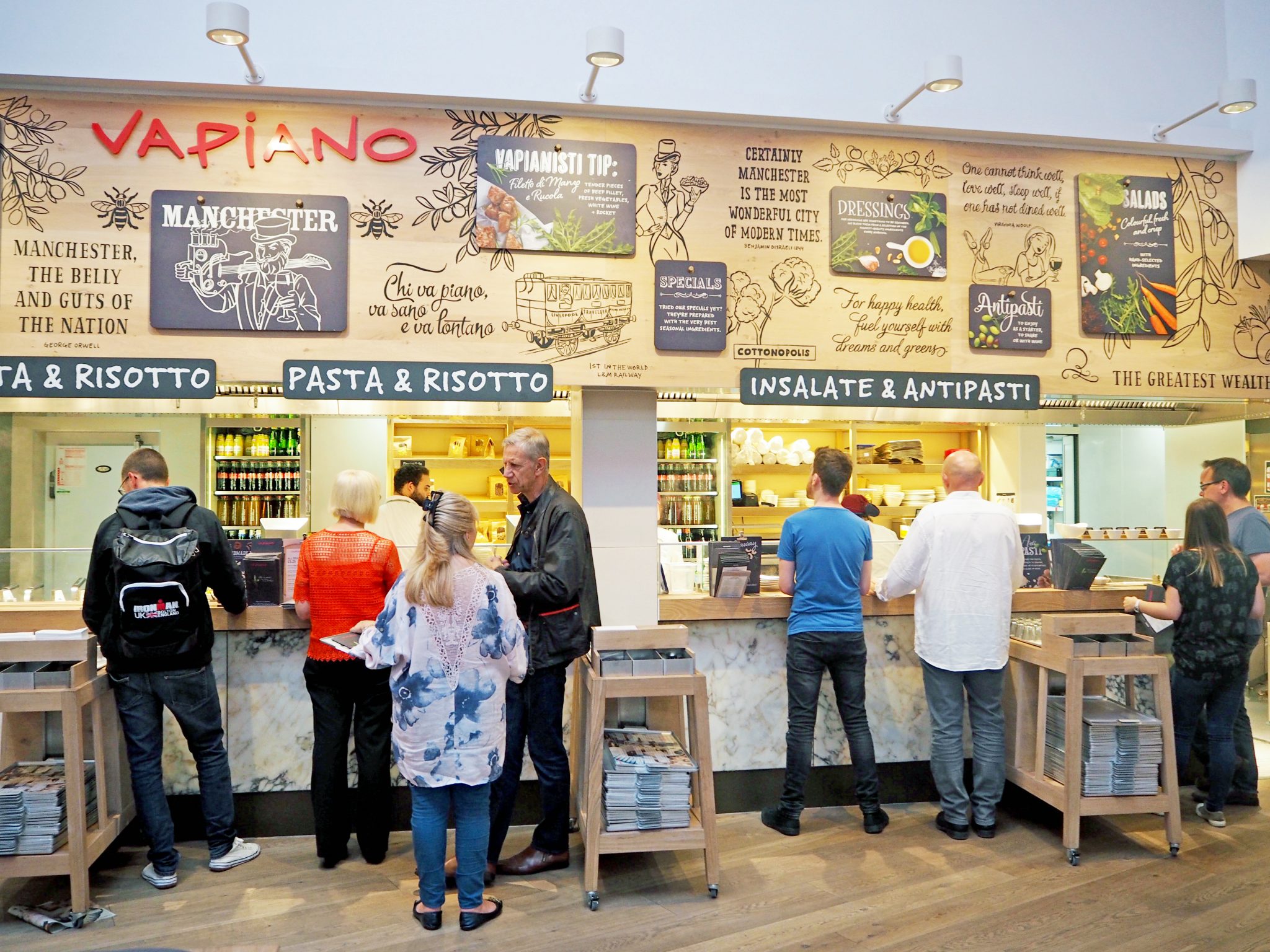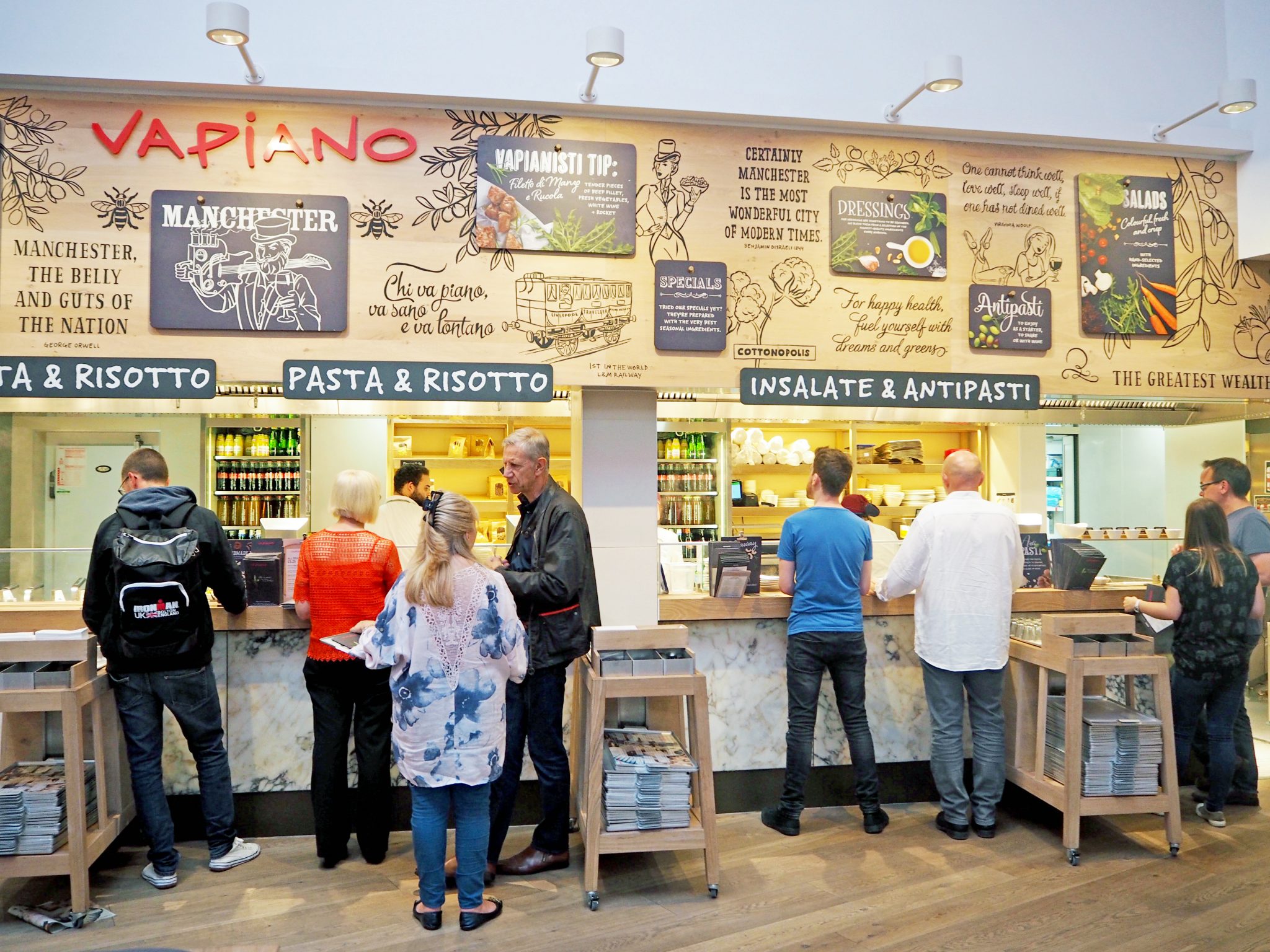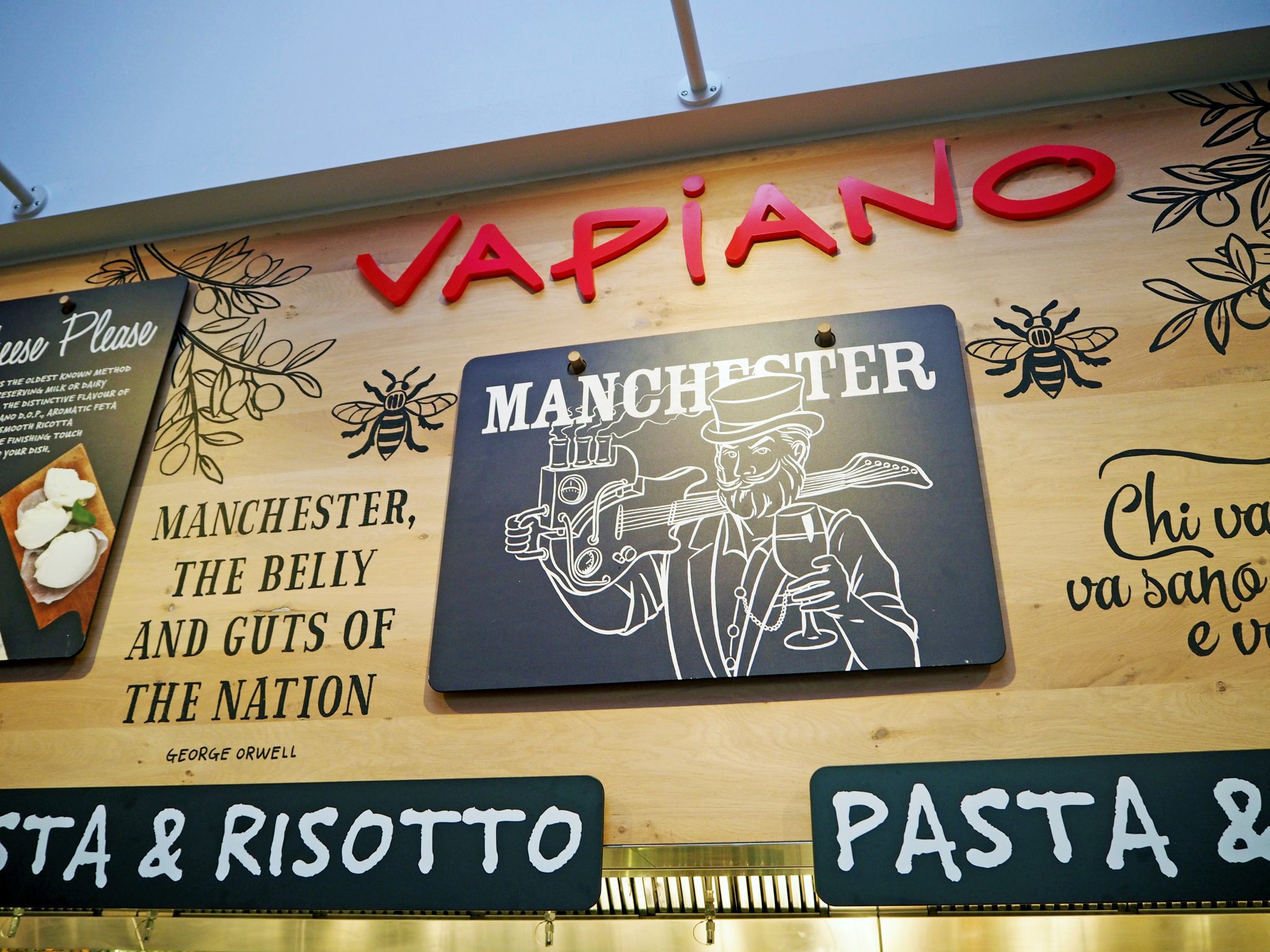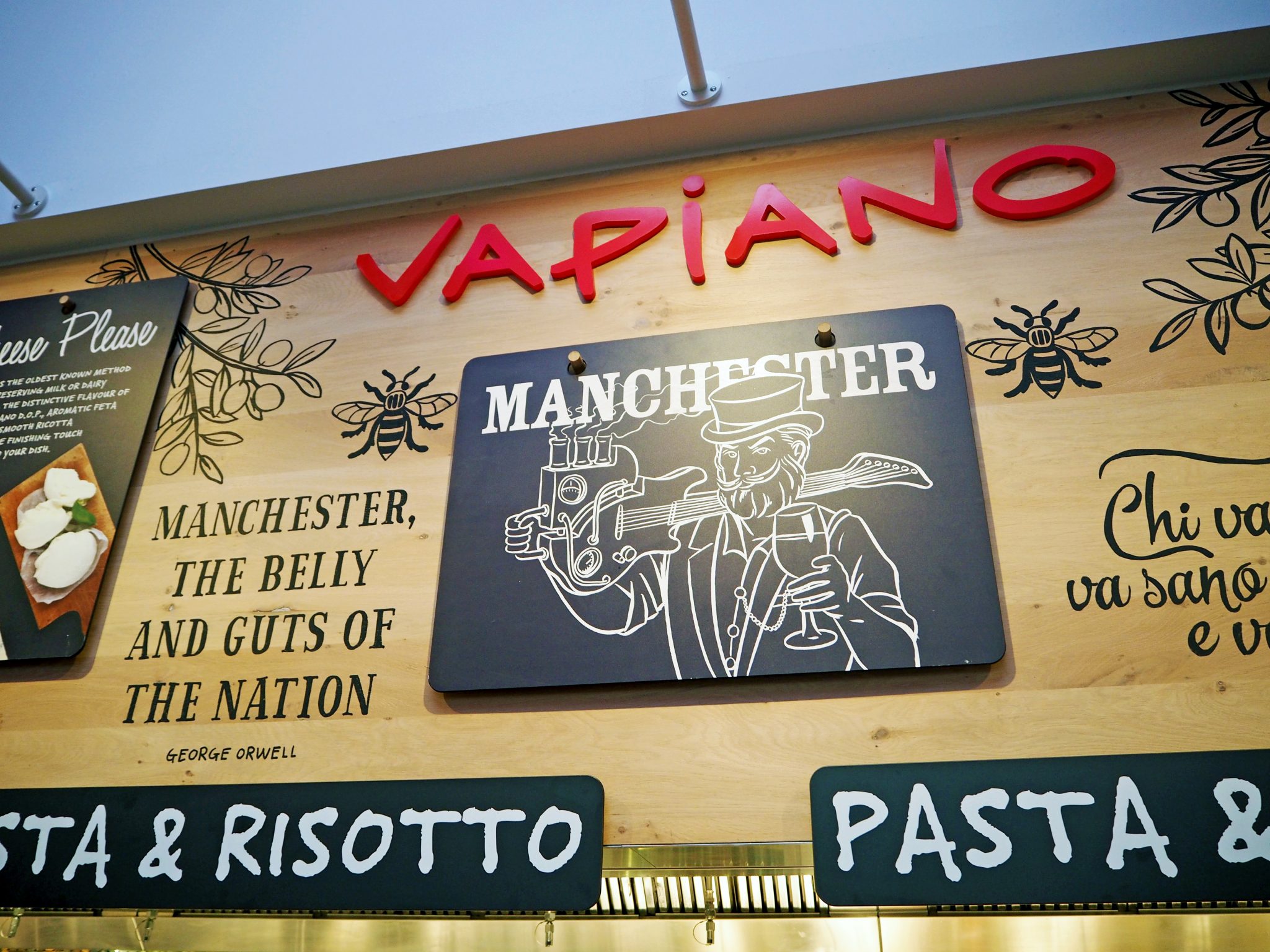 I love this method of ordering and paying; it gives a really laid back and relaxed feel – no one is waiting for you to order or leave your table, you can take as long as you like and order whenever you are ready. It's probably a good job as the menu is full of delicious choices so you might need a while to choose!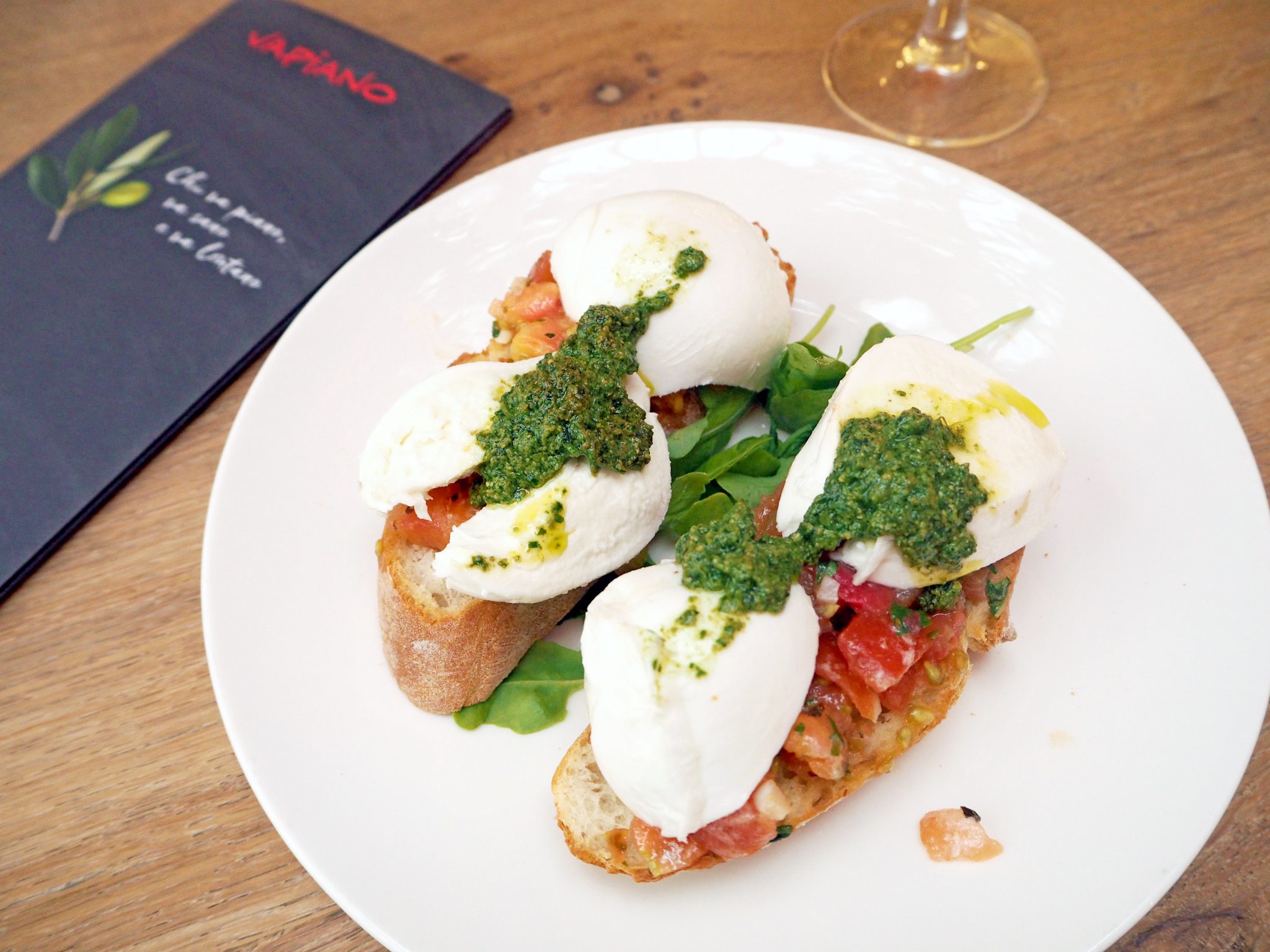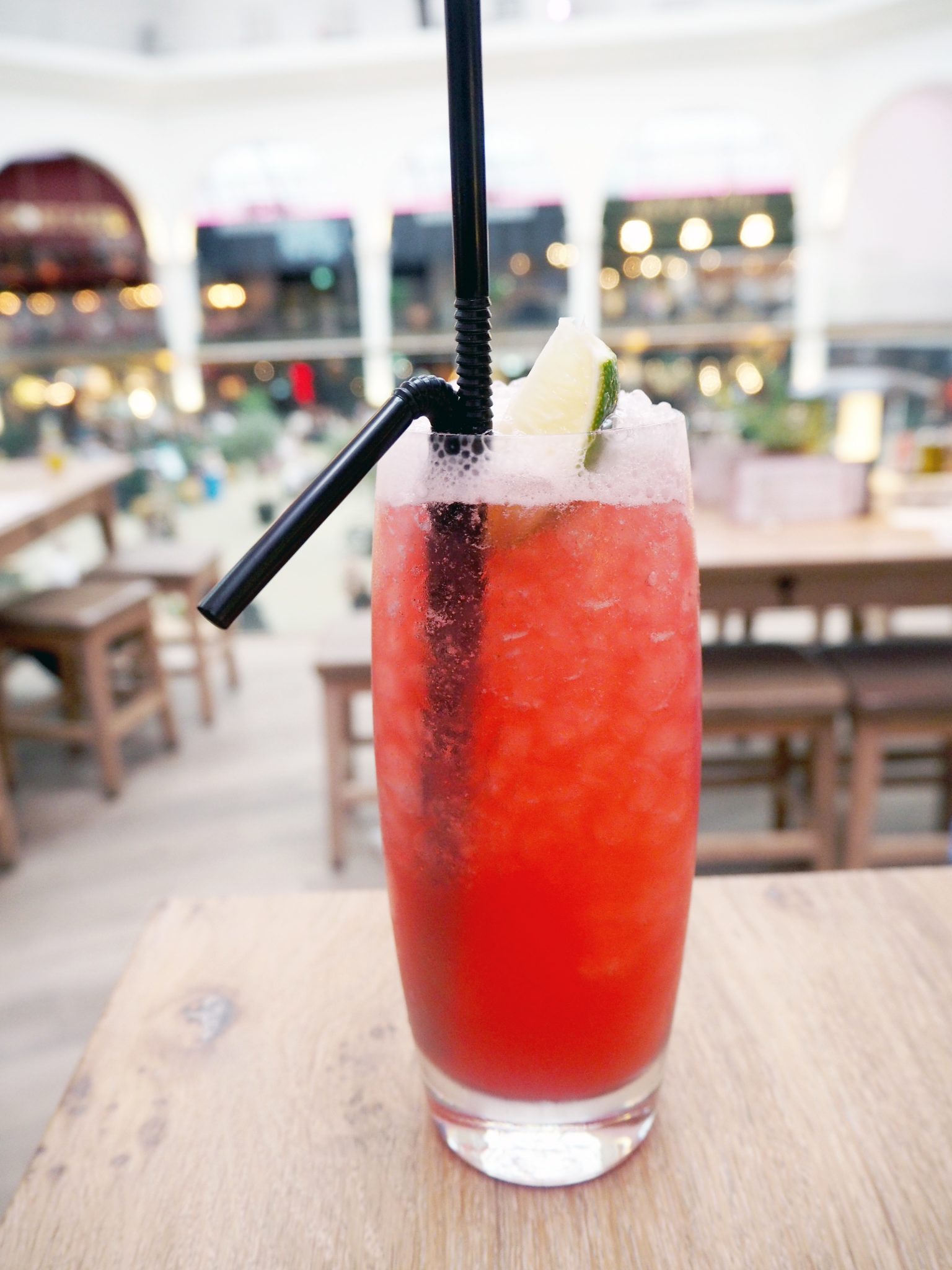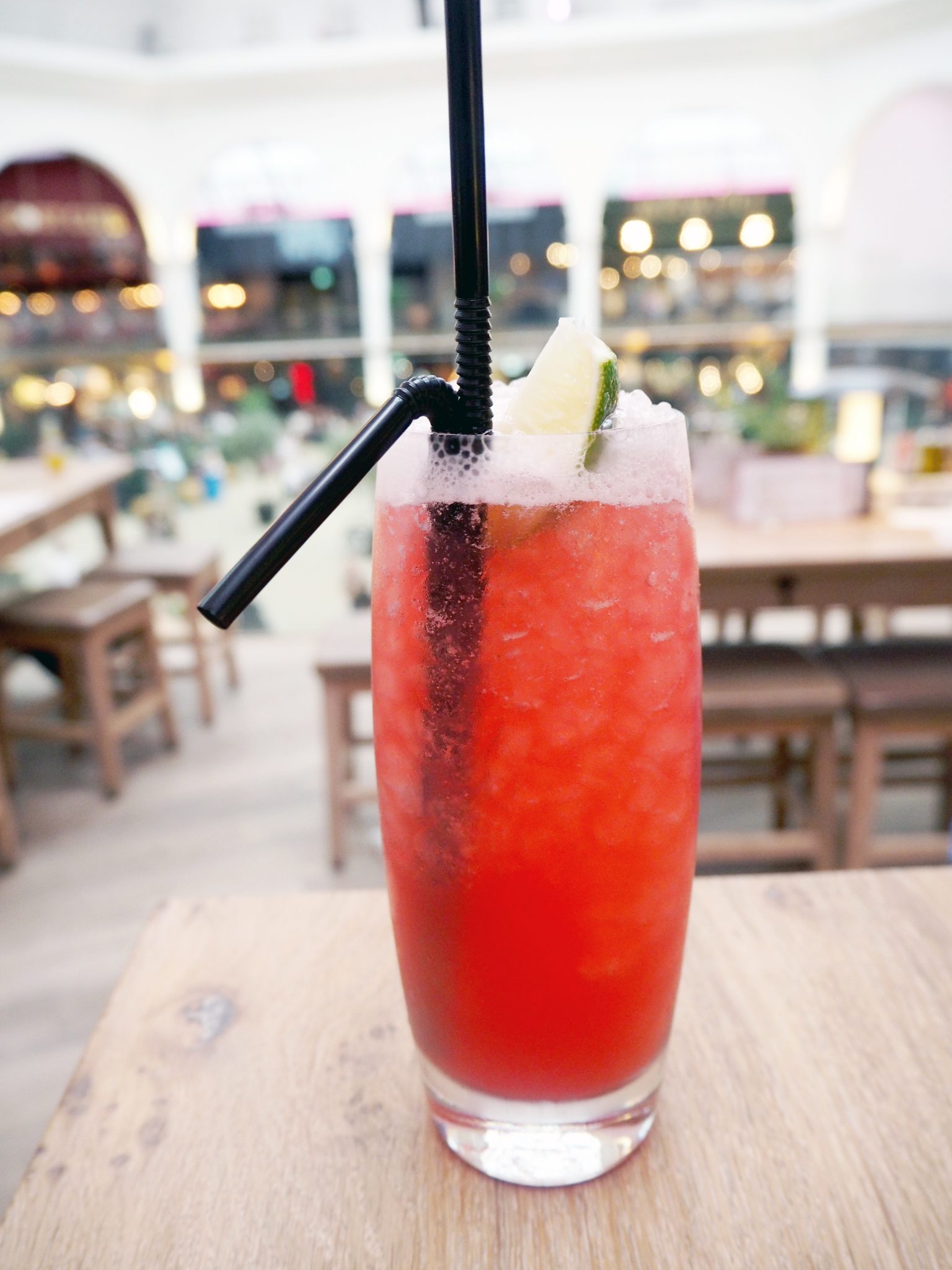 Bruschetta is one of my all time favourite starters – so simple but absolutely delicious when done well. We ordered one to share as a starter, which did not disappoint. The tomato topping was super fresh and flavourful, and the huge chunks of mozzarella were really creamy and just amazing. We also ordered some drinks – I already know they do great cocktails here from attending the cocktail menu launch (check out my blog post here), so I had to try some more.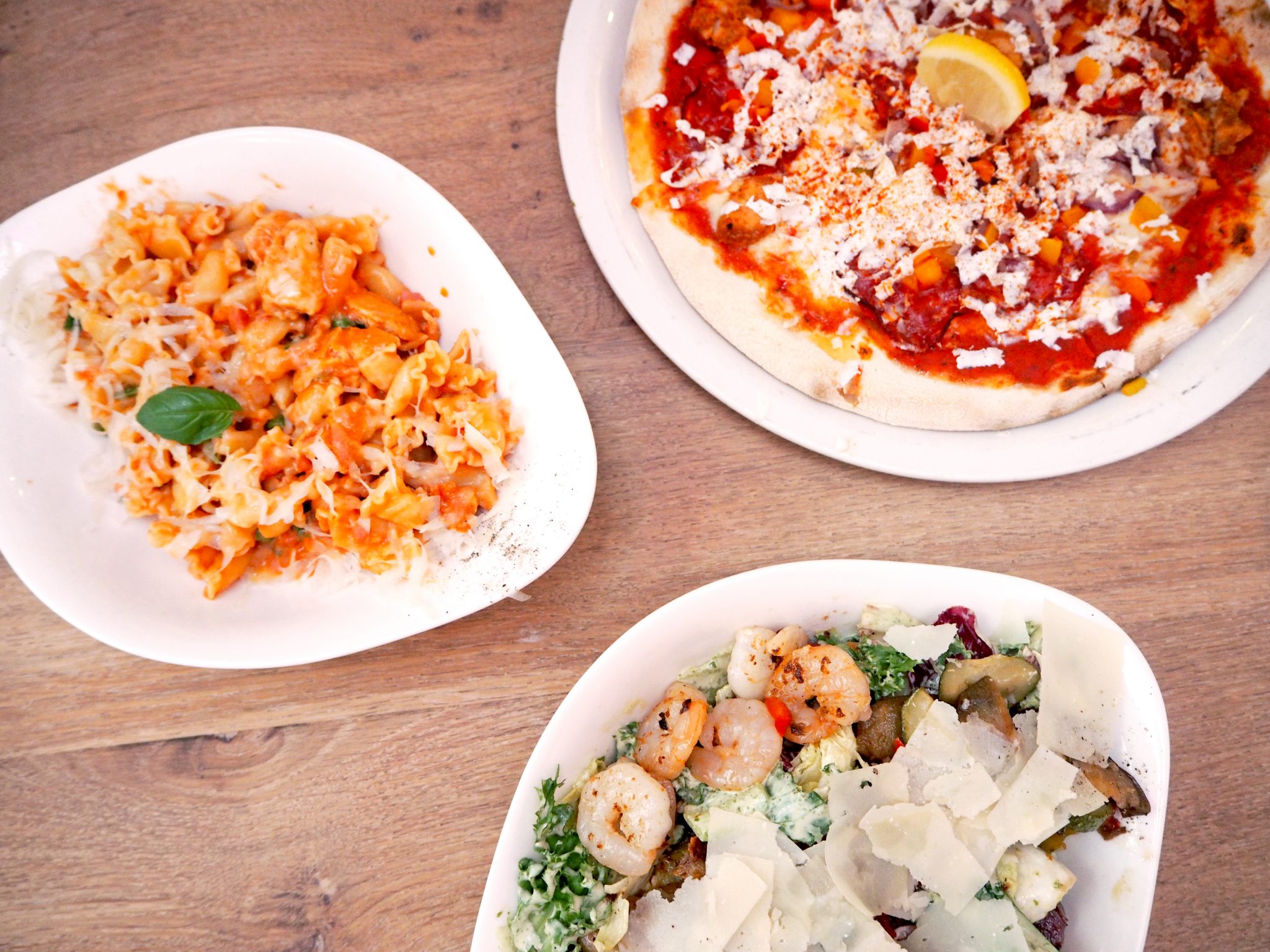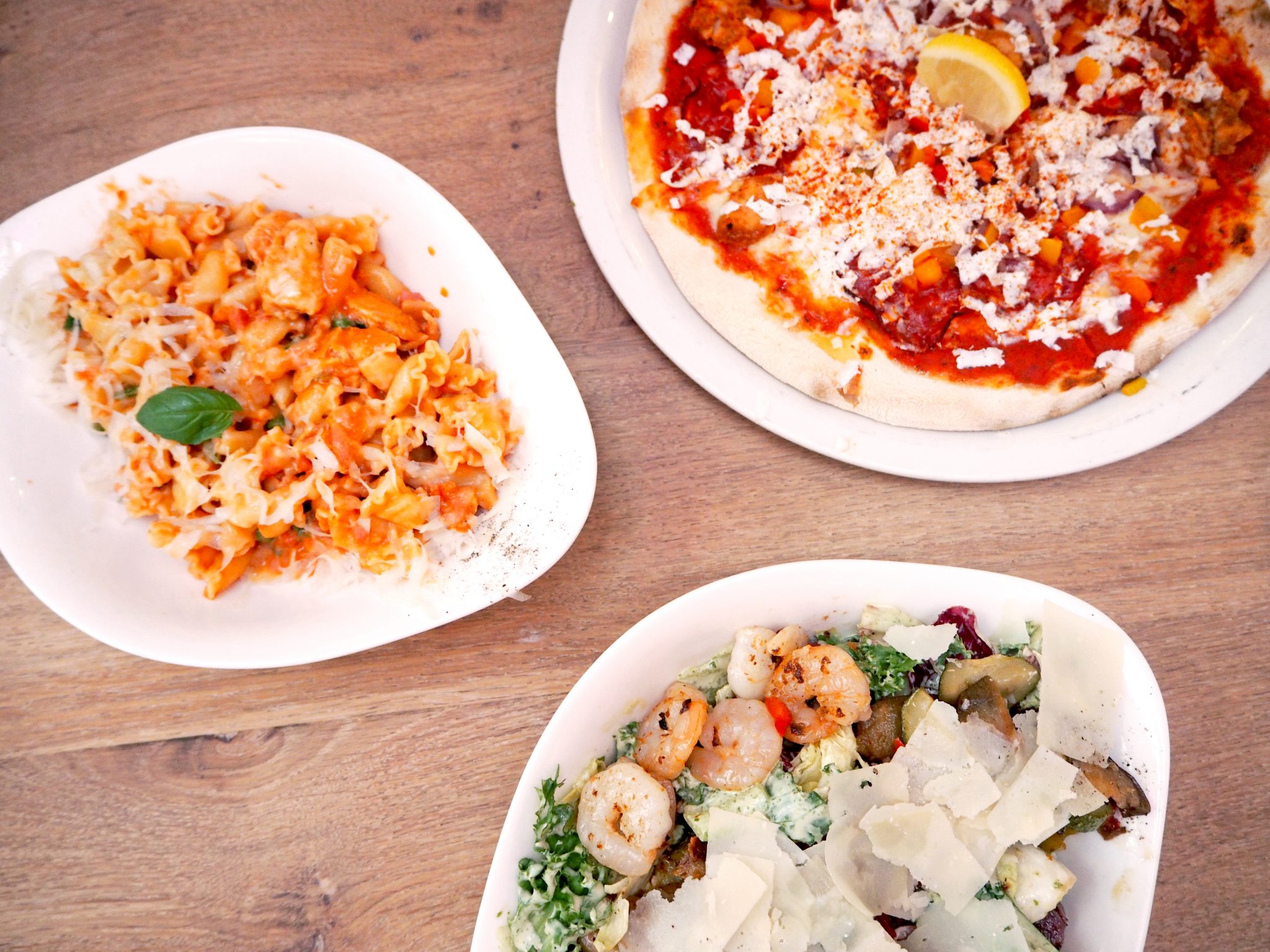 As we only had one starter to share, we (ambitiously) ordered a main each and got a pizza on the side, as they looked amazing and we couldn't resist trying one! As we usually do in restaurants, we soon realised we had ordered too much food to fit in, but Vapiano also provides takeout food, so they were more than happy to provide packaging to take home our leftovers for finishing off later – perfect!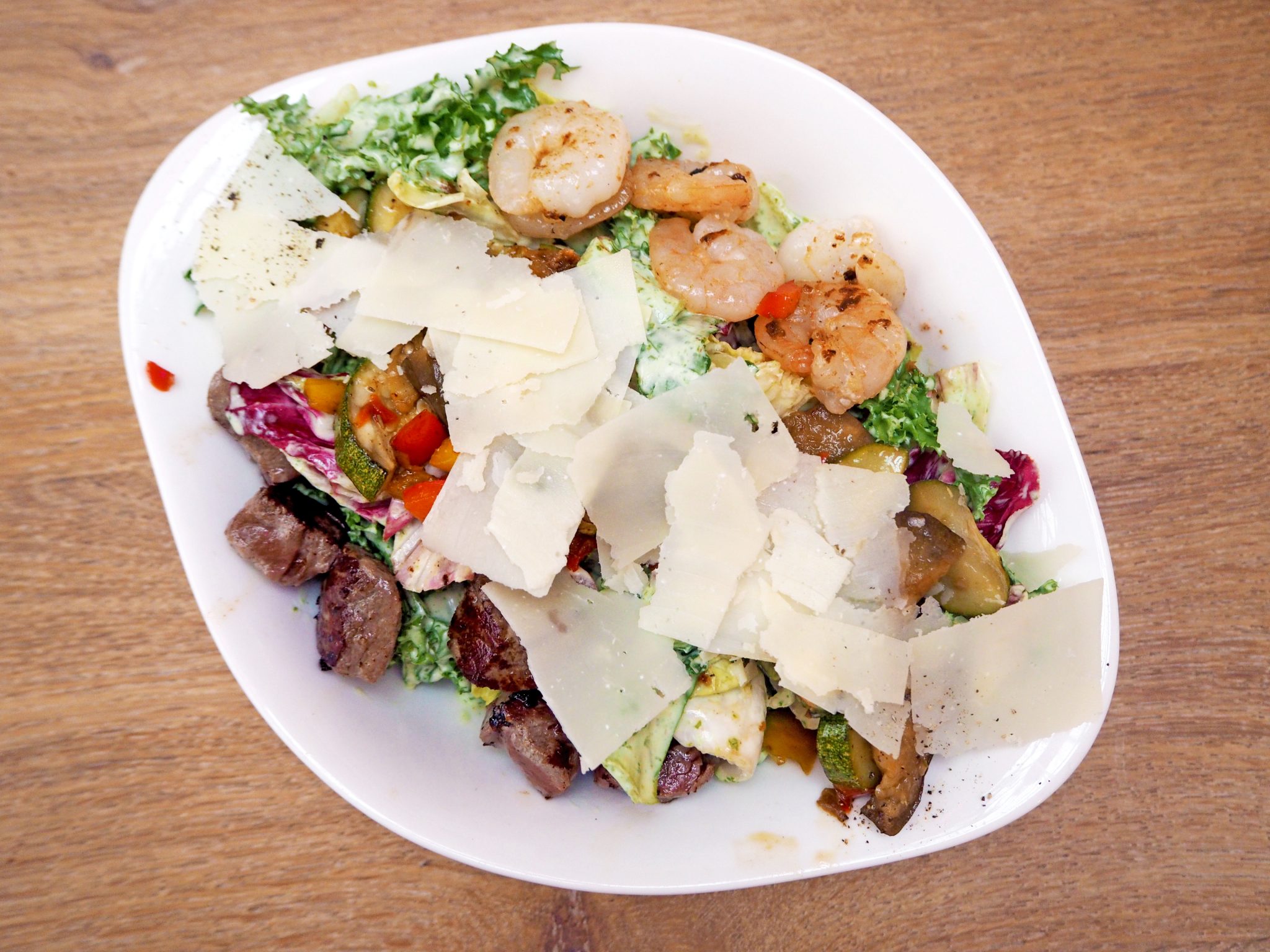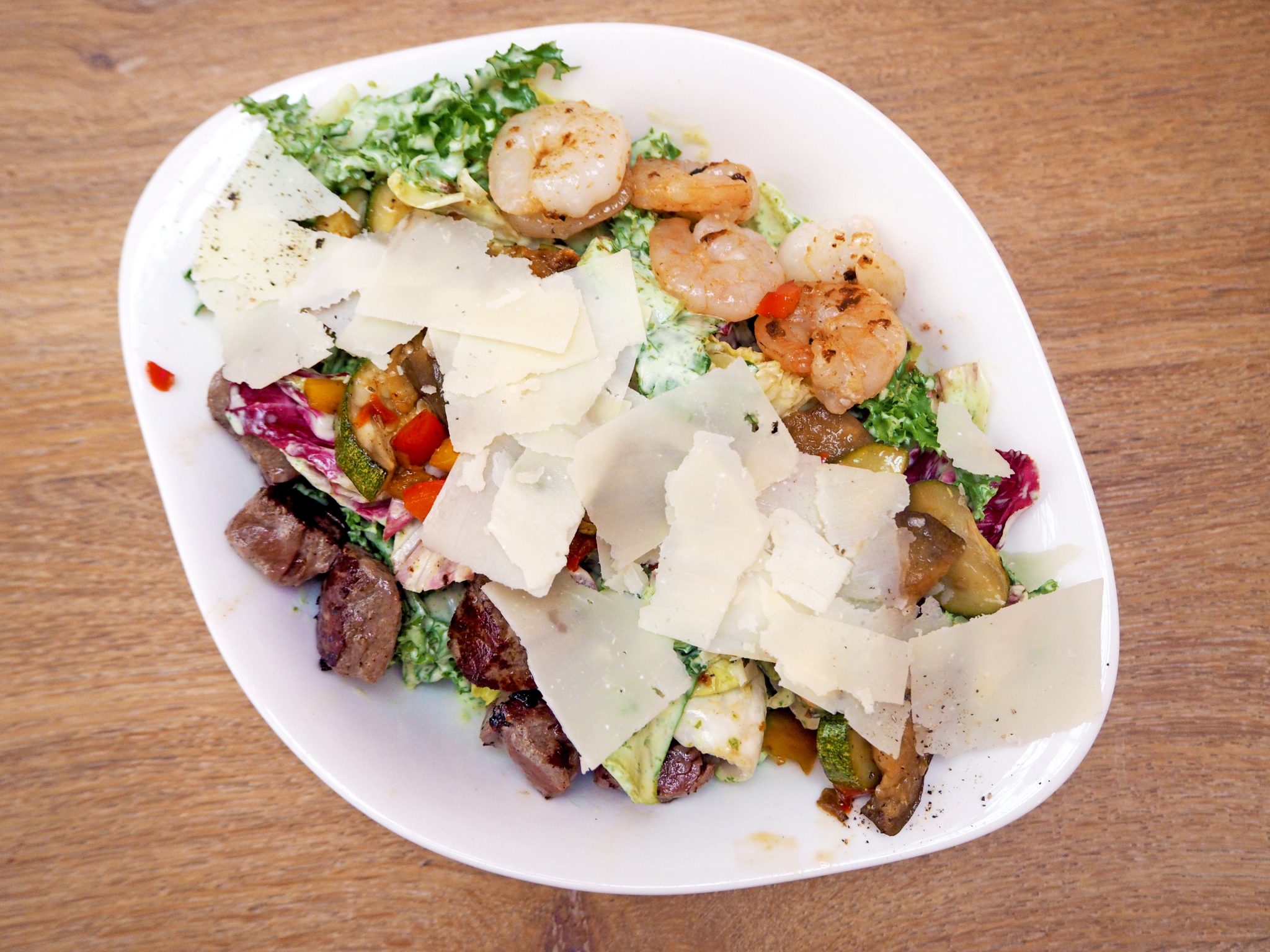 For my main, I ordered the Reef 'N Beef Salad, which was cooked in front of me in my choice of sauce, and just to my liking. I also selected my veggies and salad dressing, and of course opted for some giant shavings of fresh parmesan on the top. The whole thing was delicious and I didn't leave a bite! The steak and shrimp were both cooked to perfection, and the combination of lighter salad with some cooked veggies is the perfect amount of food if you want something a little lighter, or to leave enough room to fit in a starter and dessert (obviously me).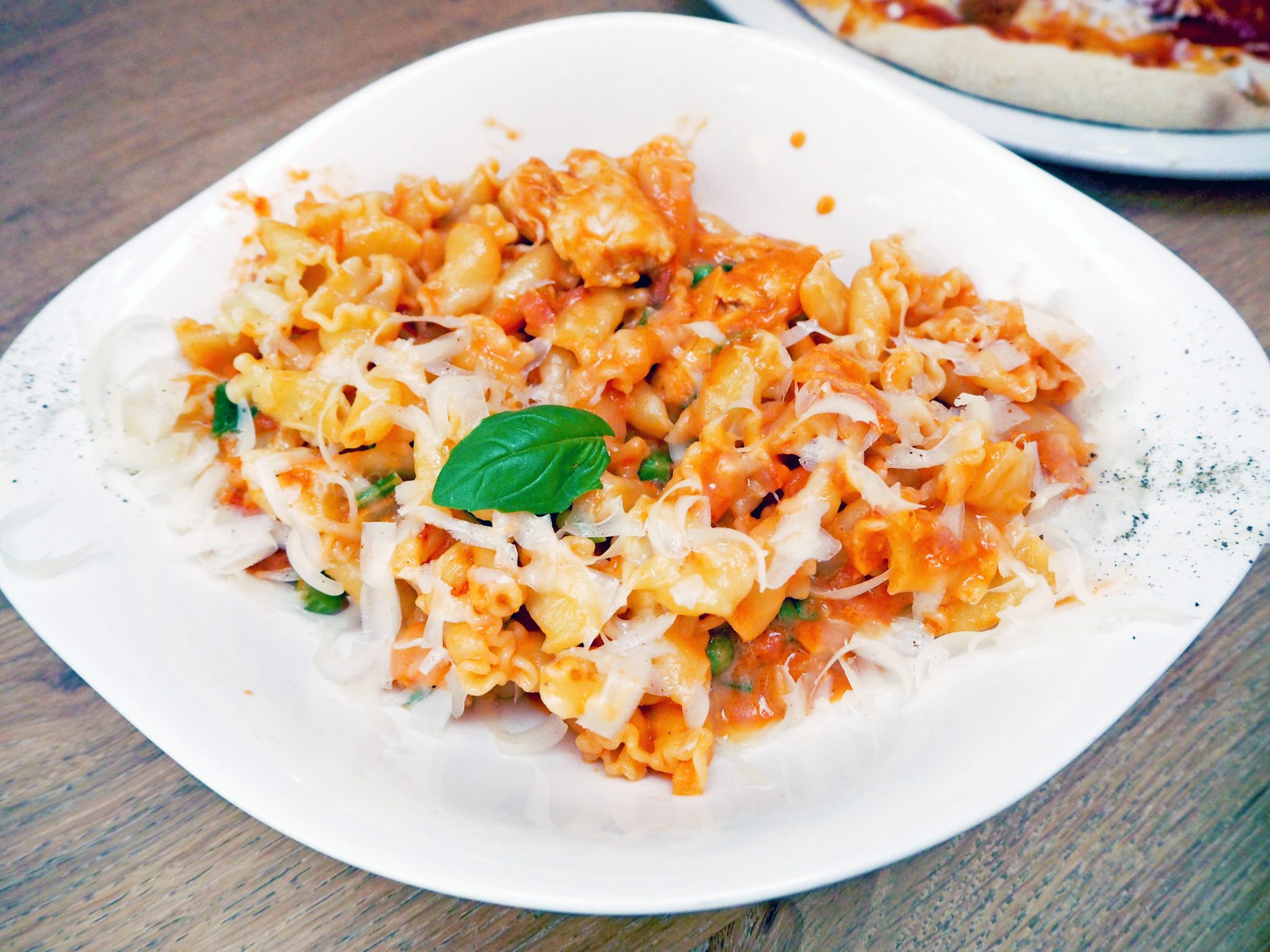 Jonathan opted for a pasta dish with chicken and veggies in a tomato sauce, smothered over parpadelle pasta and topped with fresh parmesan. Vapiano will also put something together for you, or you can add and takeaway ingredients to personalise your dish to your tastes.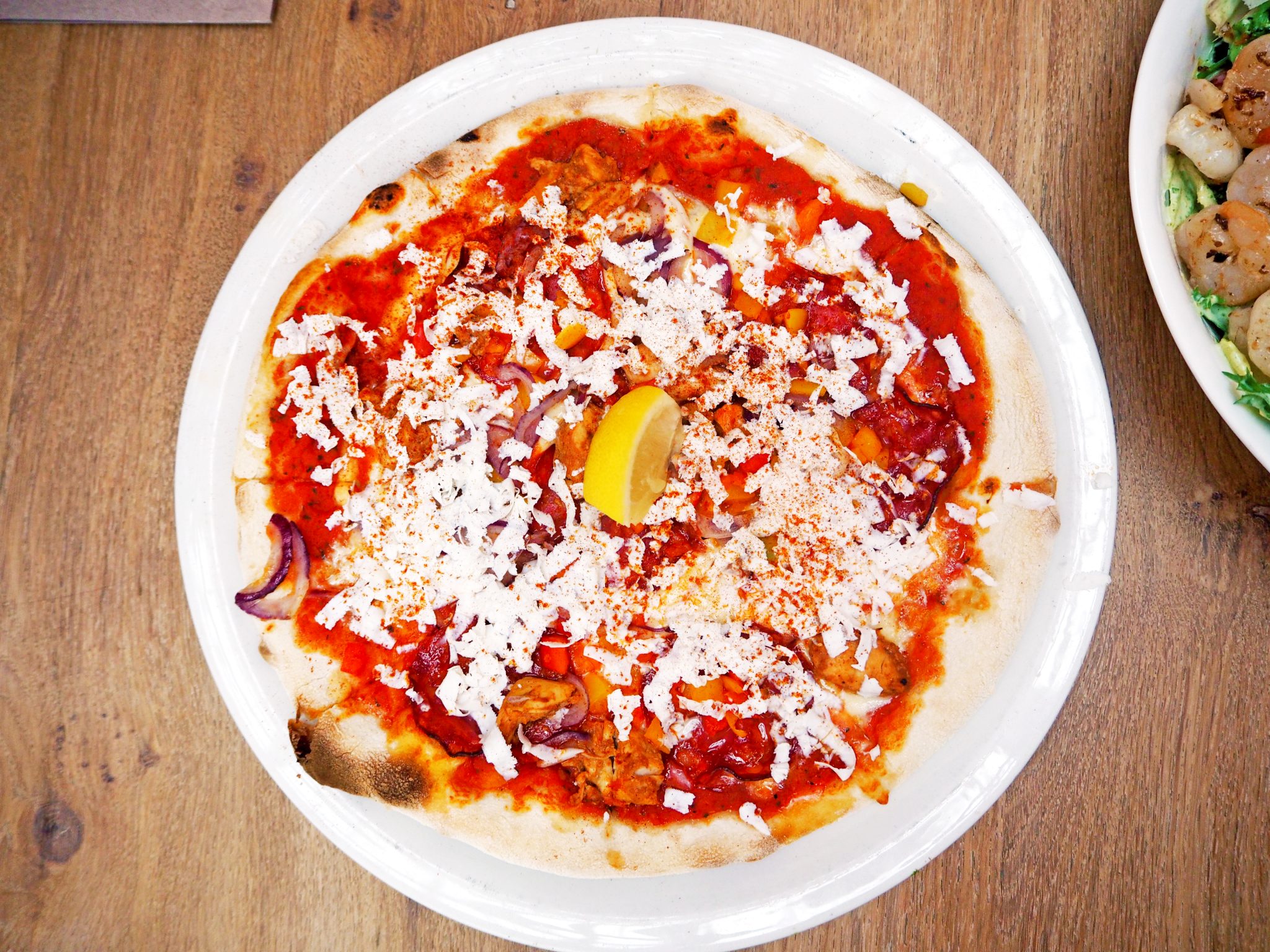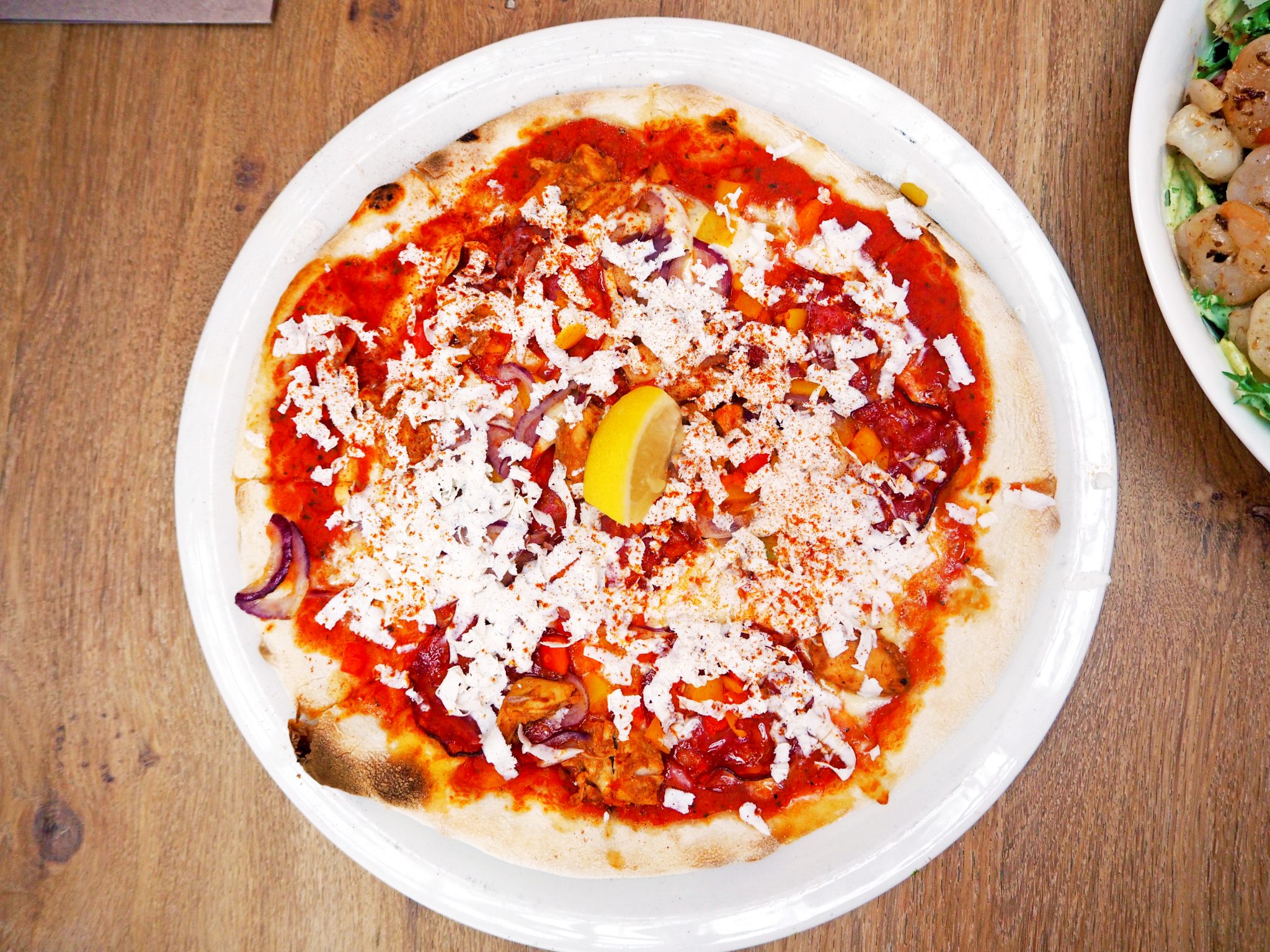 For the pizza option, we open for the BBQ Supreme – chicken breast, chorizo, red onions, bell peppers, ricotta salata on a base of tomato sauce and mozzarella. The pizza was fresh and warm; straight from the pizza oven. With generous servings of meat spread across a light pizza base, this is super satisfying but without feeling too stodgy or heavy.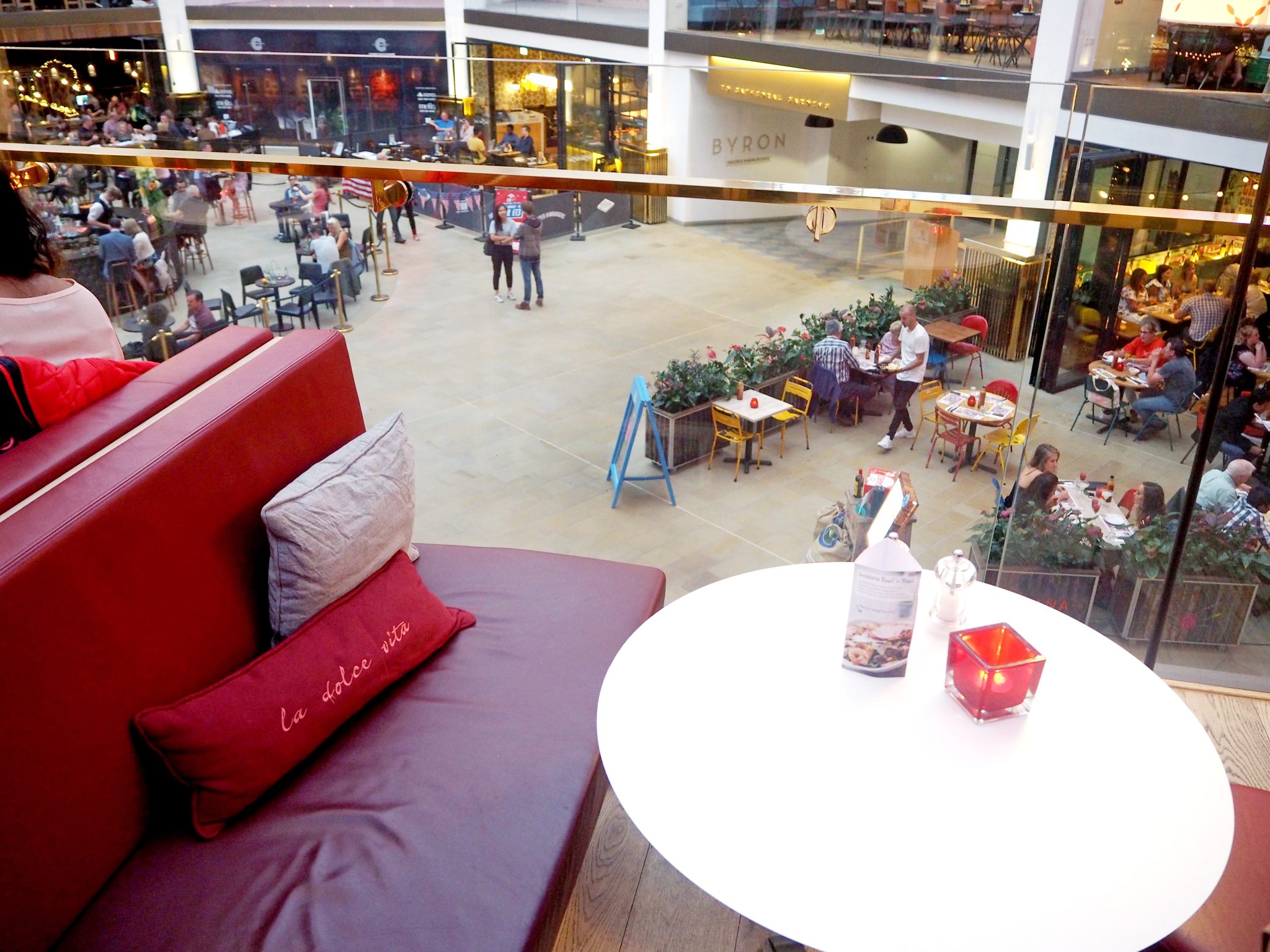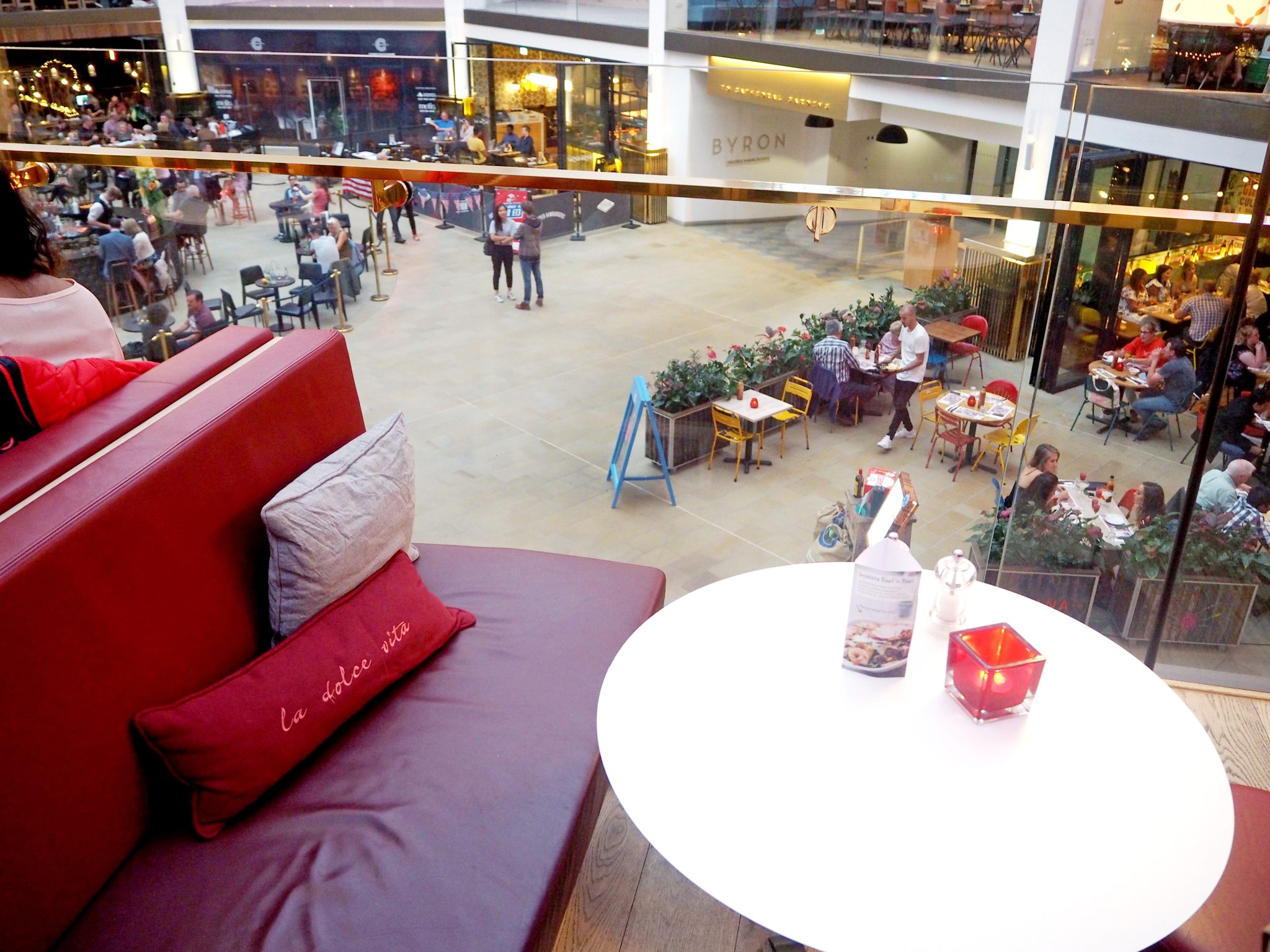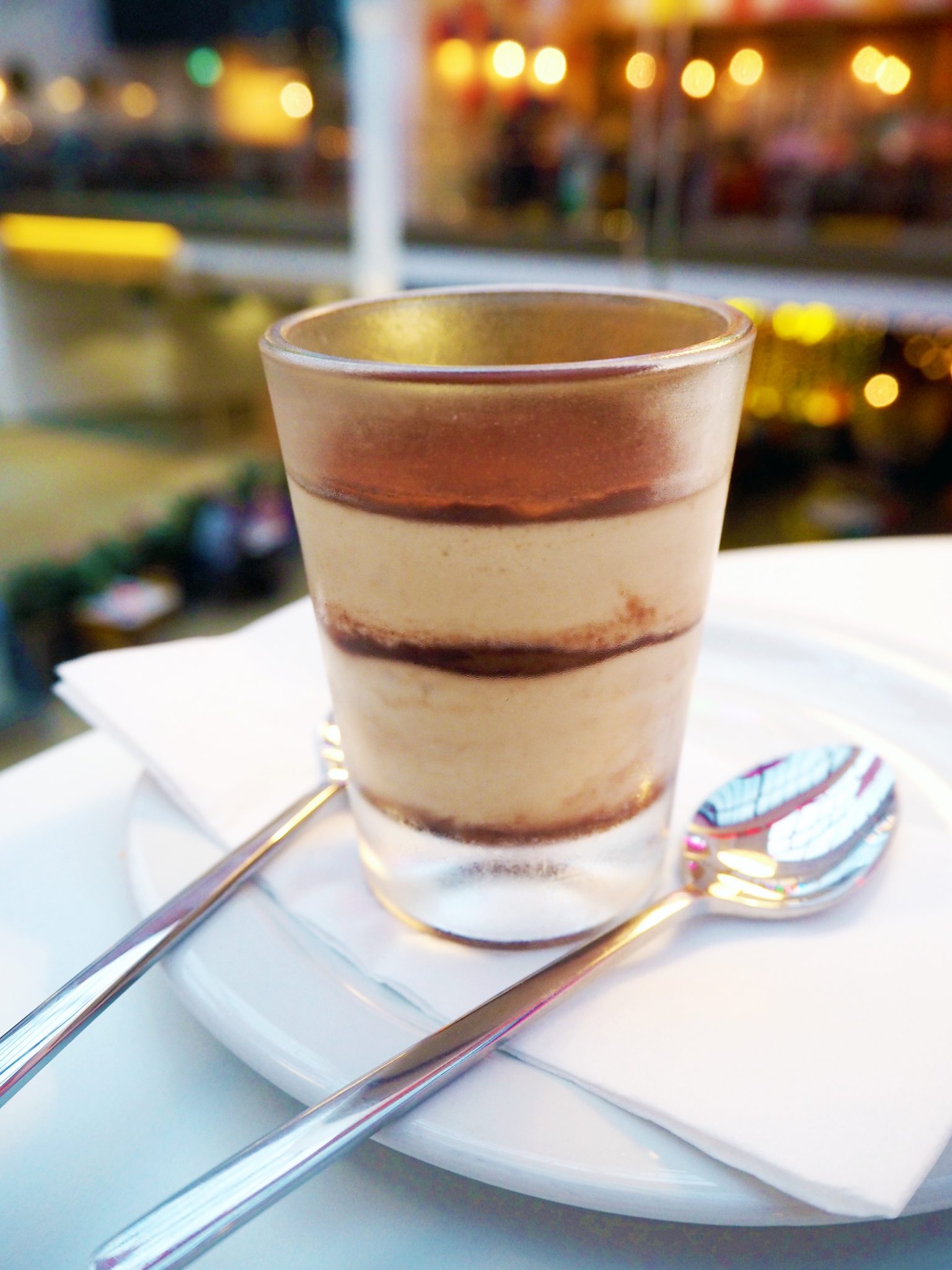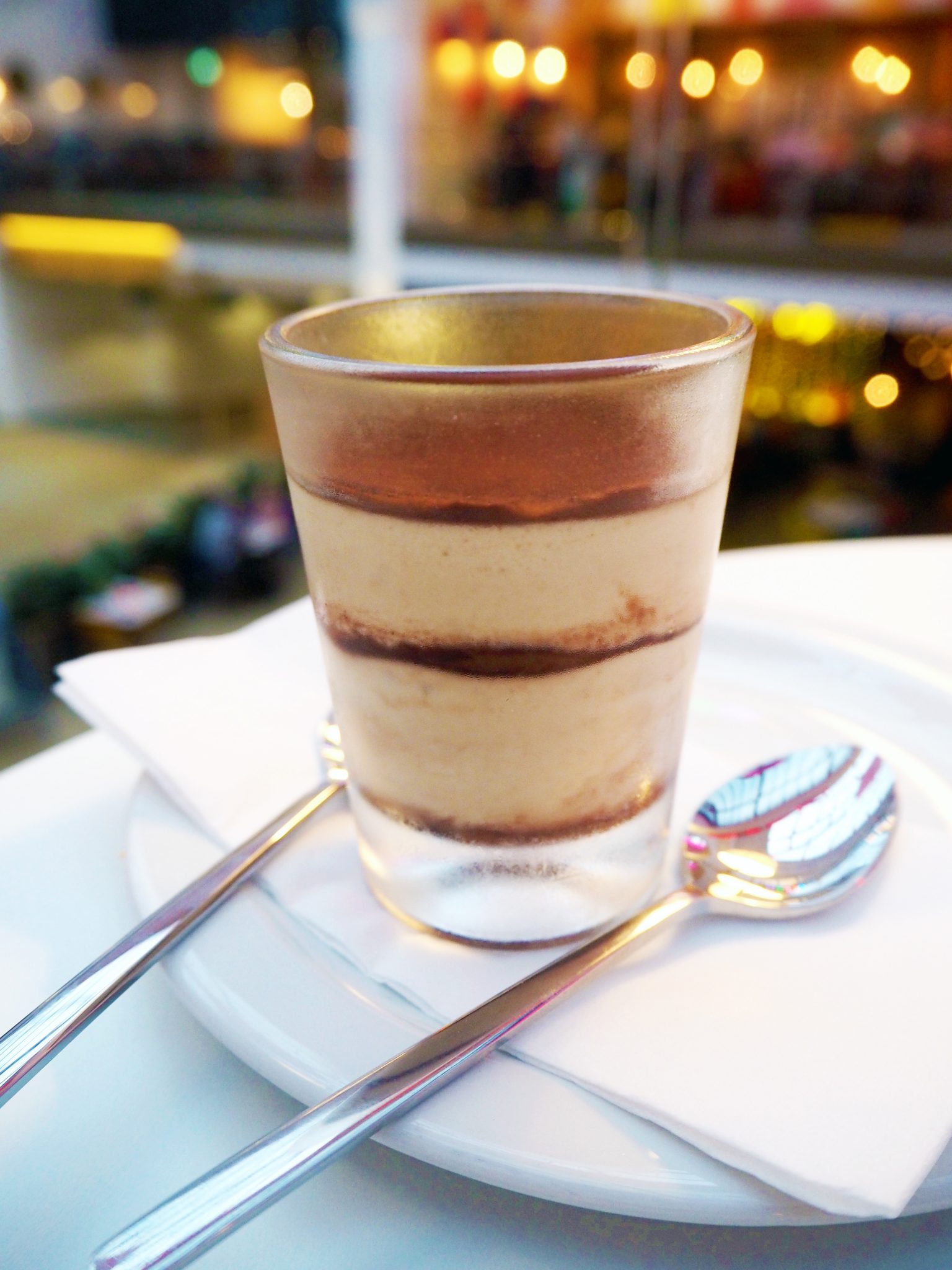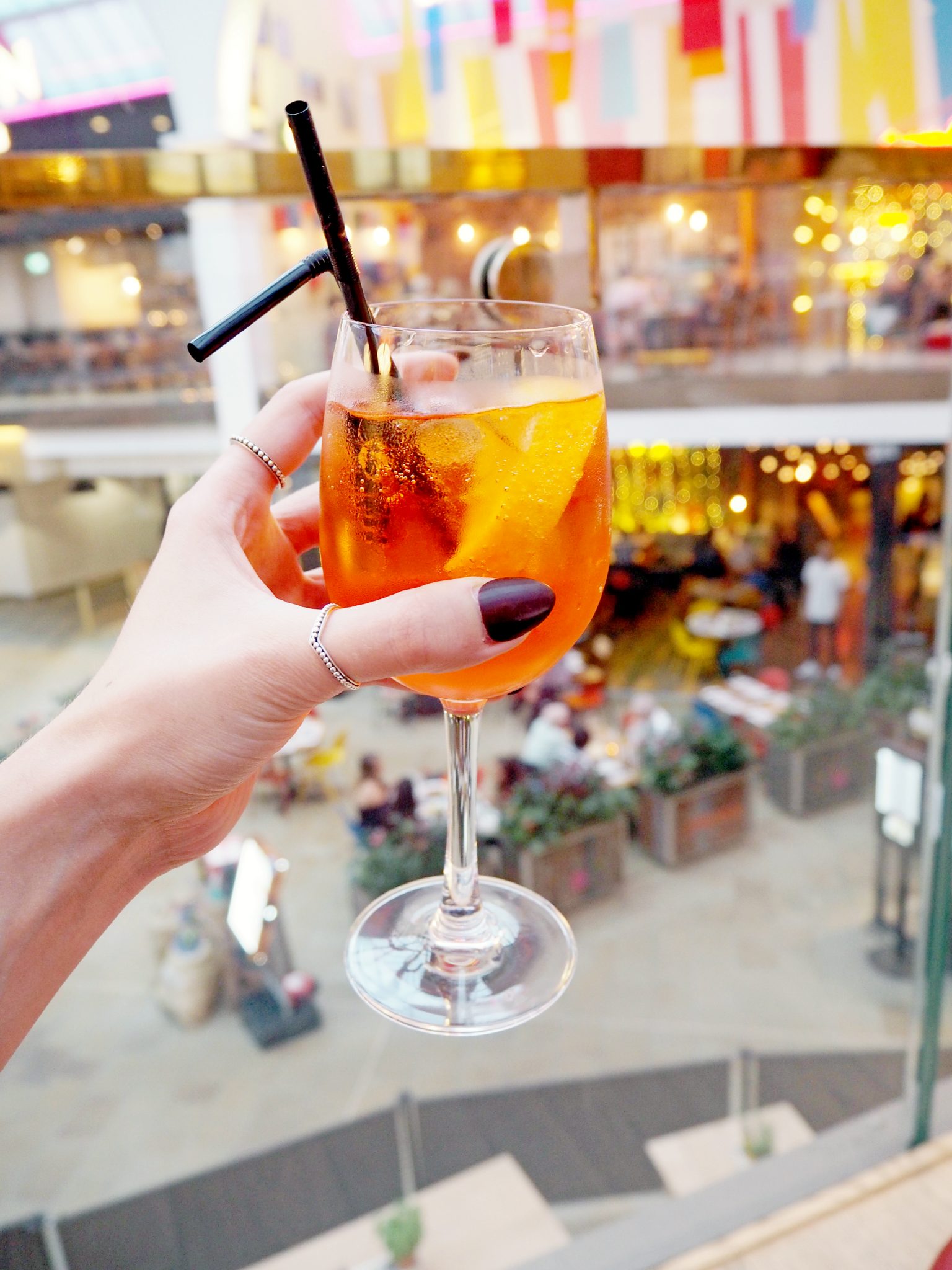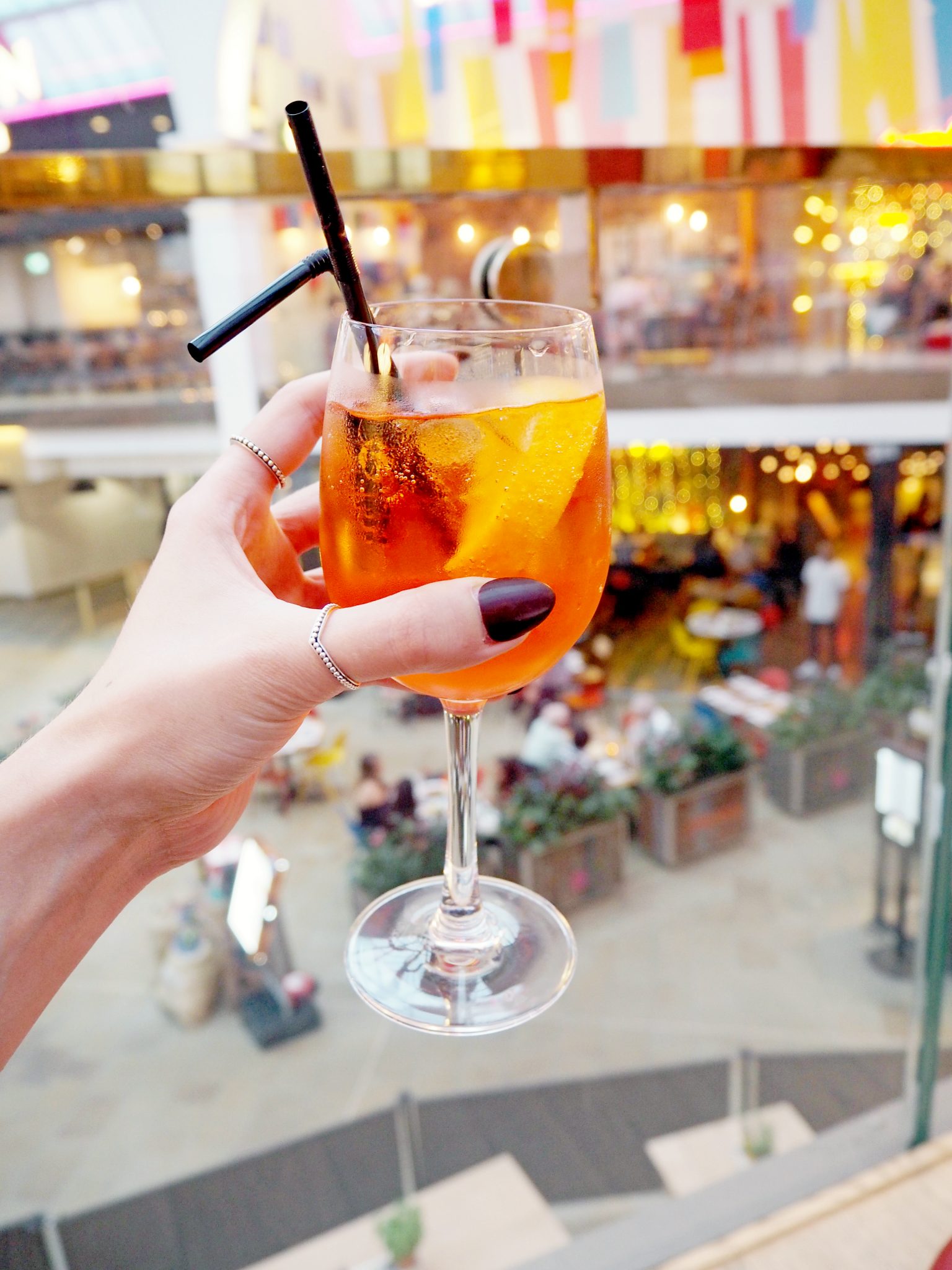 Once we had finished our mains, we moved over to the more casual bar area, where we found a cosy couch overlooking the Corn Exchange to finish our drinks and enjoy the atmosphere. We were quite easily convinced into trying one of the desserts between us, so I just had to go for my all time favourite – Tiramisu. Considering we had made our way through a starter and almost three mains between us, the dessert went down very easily. Super light, yet packed full of flavour – it was the perfect sweet hit to finish the meal. I also had my favourite cocktail – the Vapiano Spritz, which is their take on the popular Aperol Spritz, but with a lovely twist of rhubarb.
I honestly can't fault the restaurant in any way. We had a great experience from arriving to departing, the food was all fast, fresh and delicious, as were the drinks, and the staff were all friendly and helpful – helping us with our orders, recommendations, drinks and making sure everything was to our liking.
I also adore the food here, because although sometimes eating cheesy pasta or a full pizza can feel or seem unhealthy, these options at Vapiano are far from that. The freshly prepared ingredients and meals cooked right in front of you are the opposite, and are exactly what I hope for when I dine out and about. They also offer some great vegan options which you can read about in my blog here.
You can visit the Vapiano website here to find your nearest restaurant and take a look at the menu and what Vapiano have going on near you.
LL x
*This meal was gifted to me in exchange for review. As ever, all opinions are my own.