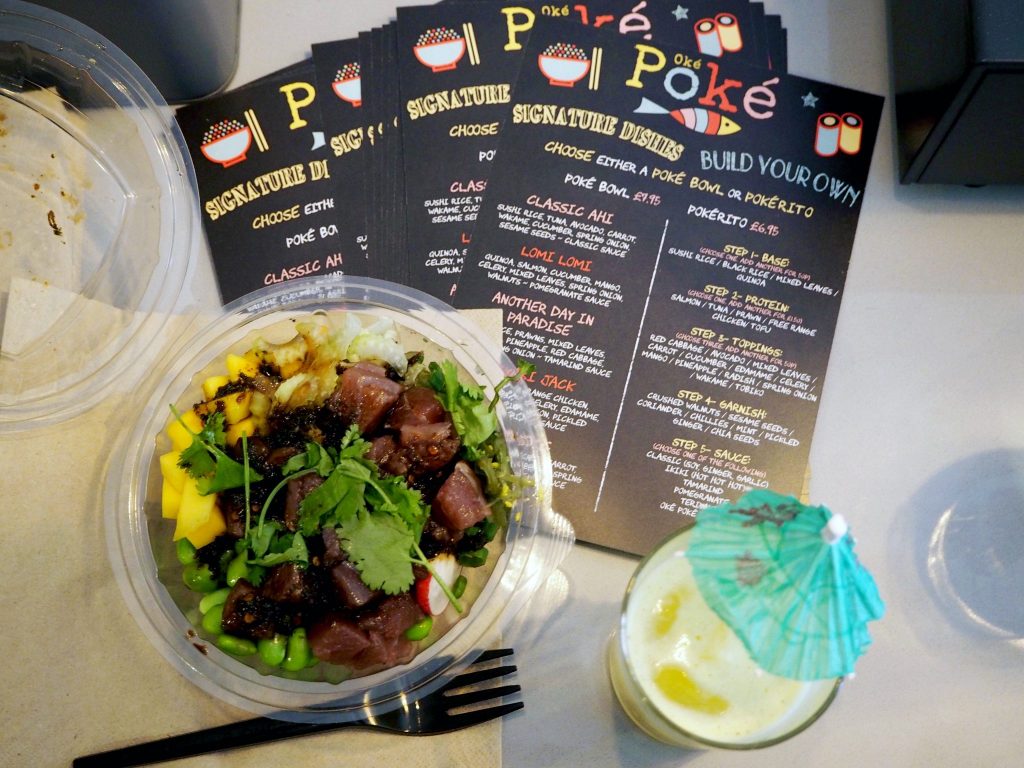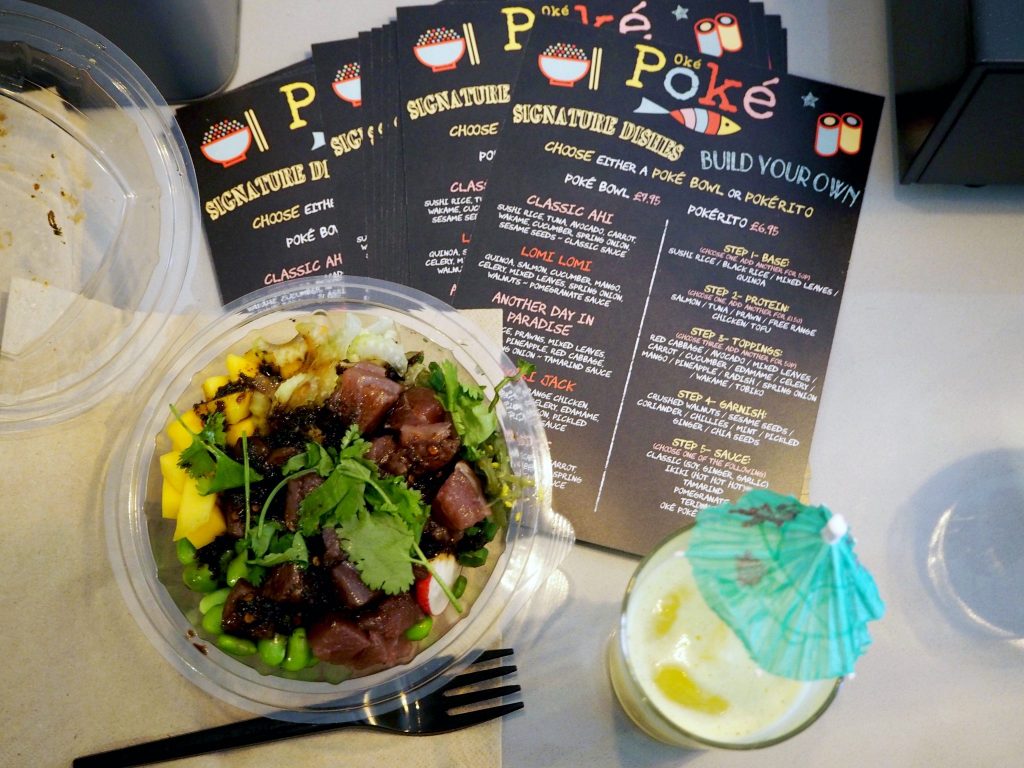 I am loving the surge of healthy restaurants and eateries popping up all around the city at the moment. I can really see that the clean eating and healthy lifestyle craze is something that is really sticking for a lot of people, and the city is changing to reflect this.
This is just perfect for me as I love eating out and trying the new offerings of the city, but over the last few months I have made some lifestyle and diet changes which I am trying to stick to as much as possible. After going to the gym 5-6 times a week, eating burgers, burritos and pizzas in the evenings isn't something I really want to do anymore, and I am usually craving something healthy, nourishing and equally as delicious.
One thing that I used to find quite challenging is finding venues in the city to eat out with friends and family, without over-indulging and feeling like I have ruined some of my hard work. However, as people are switching to a healthier lifestyle, many of the restaurants in the city are adapting to cater for different diets and providing healthier options on the menu.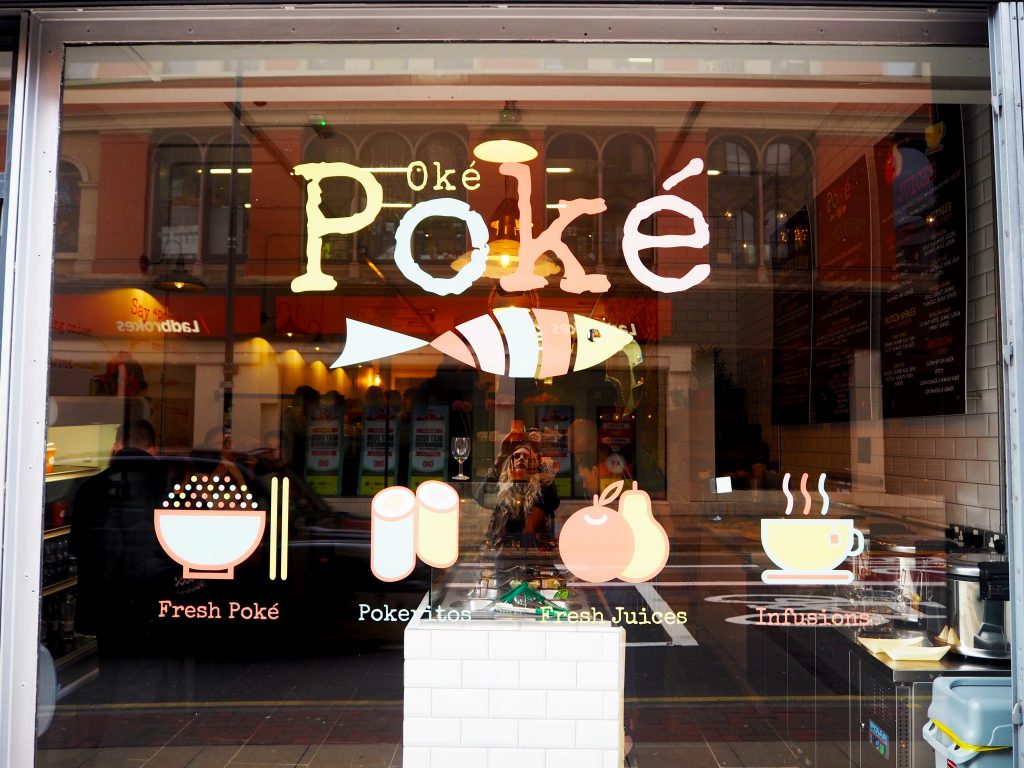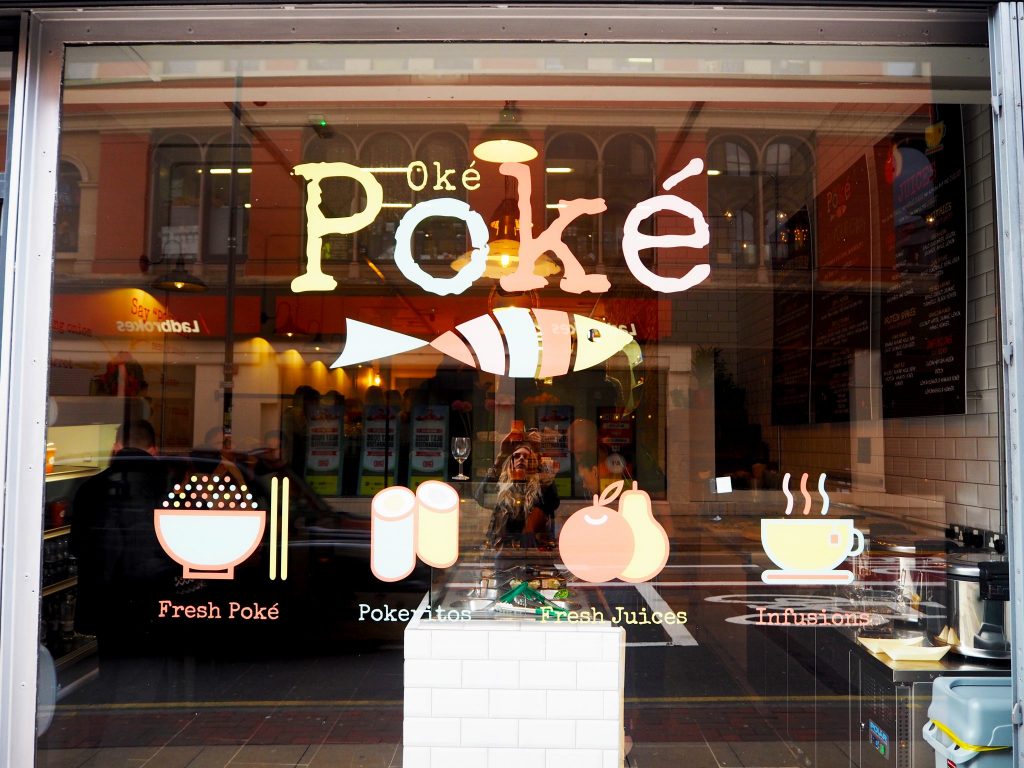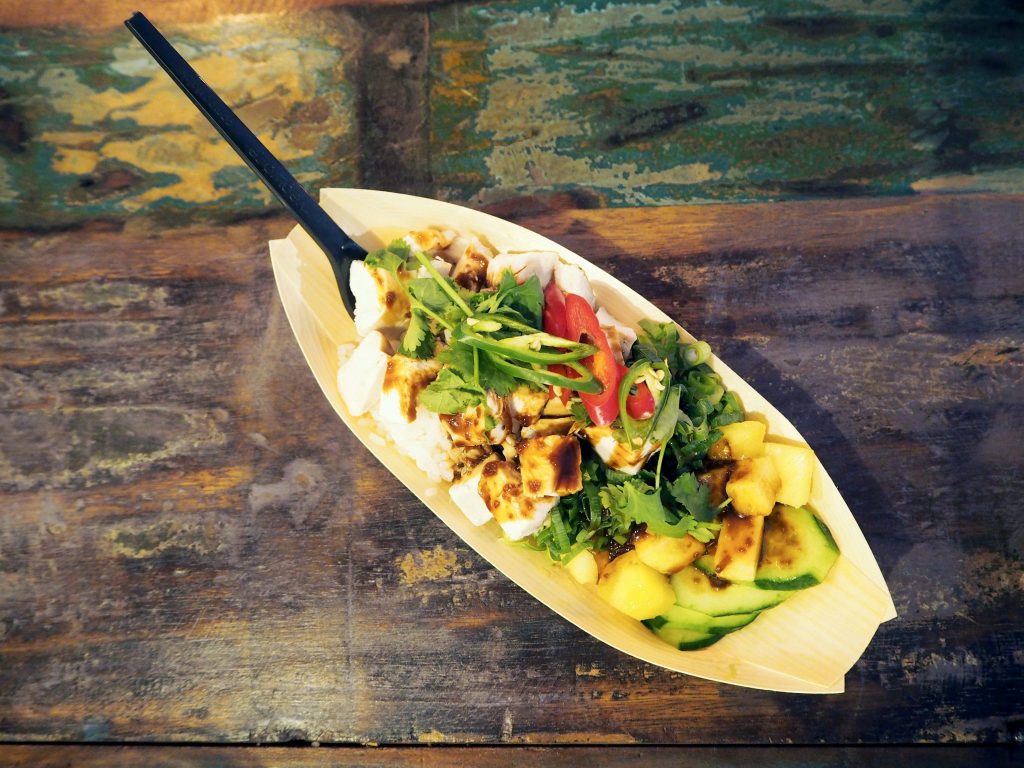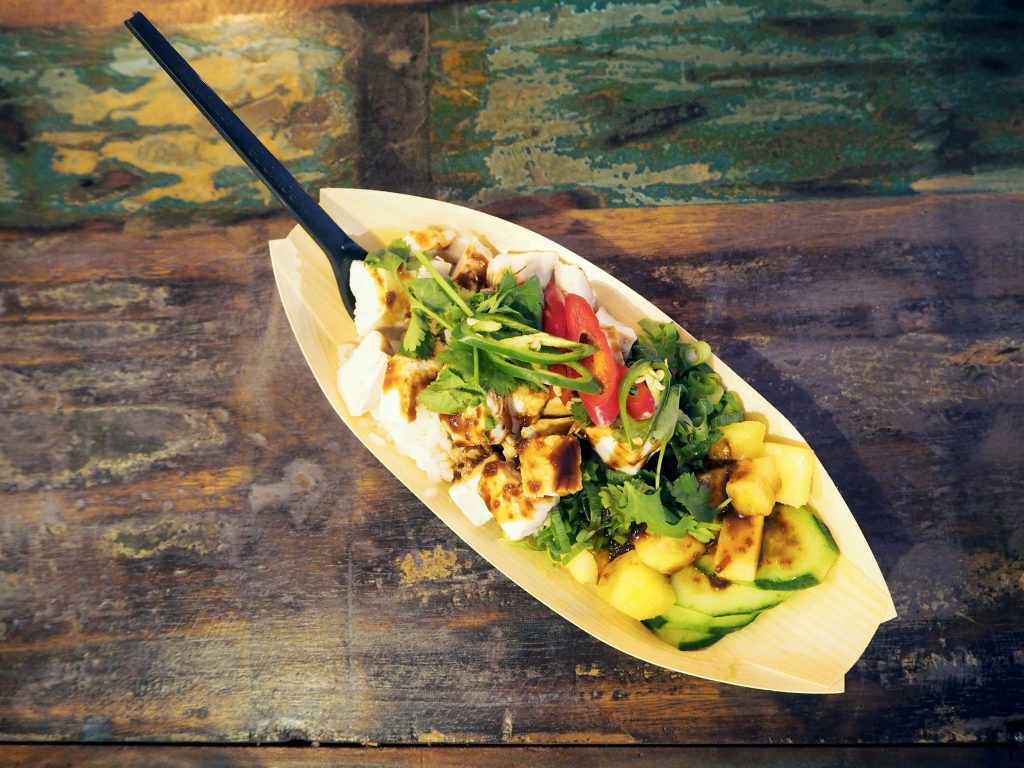 The newest kid on the block, and one that has gone straight into my favourites, is Oké Poké based on Church Street in the Northern Quarter. If you haven't seen or heard of Poké before, it is a Hawaiian dish usually made up of raw fish with a salad built up of different flavours and textures to accompany it. It's basically a sort of deconstructed sushi bowl.
When Oké Poké opened this month, I was invited down to the launch to try out the food and visit the new venue. I hadn't tried Poké before this, but I had noticed it becoming a trend on instagram (after all, it is very instagrammable food), so I was excited to try out something new and healthy.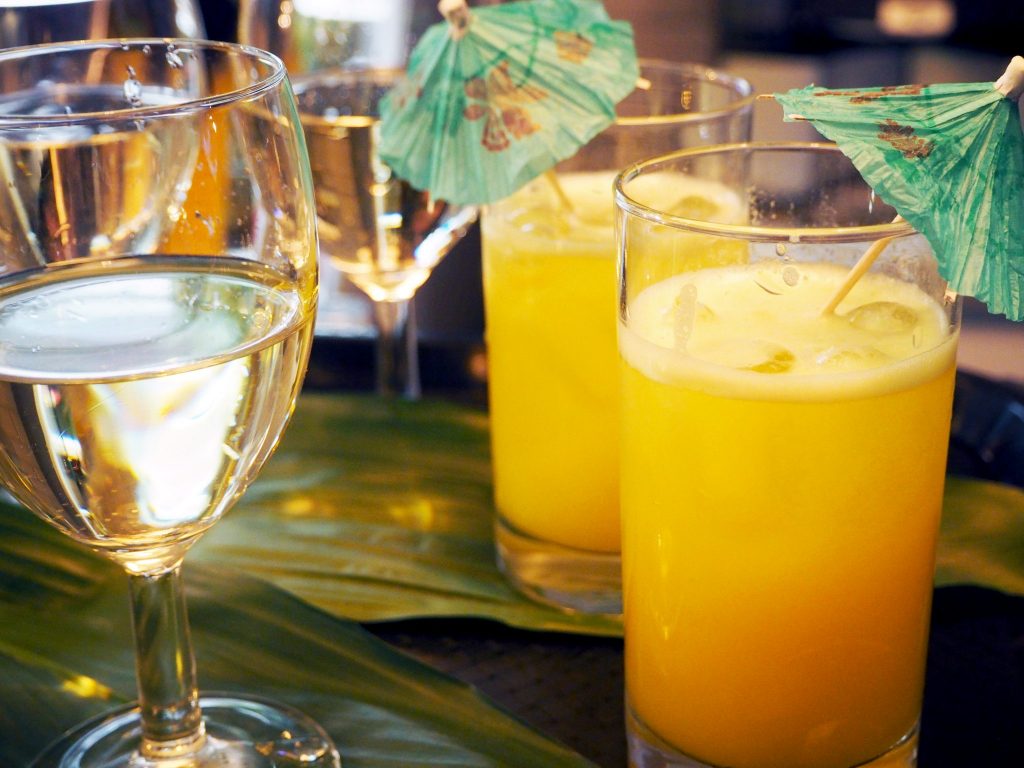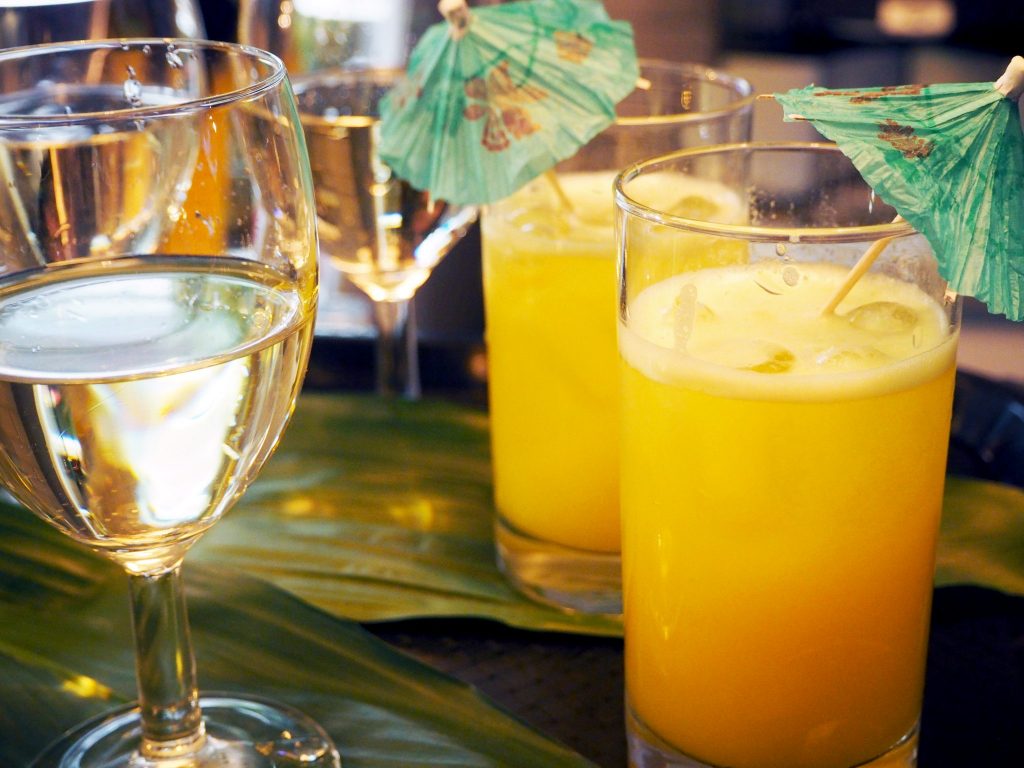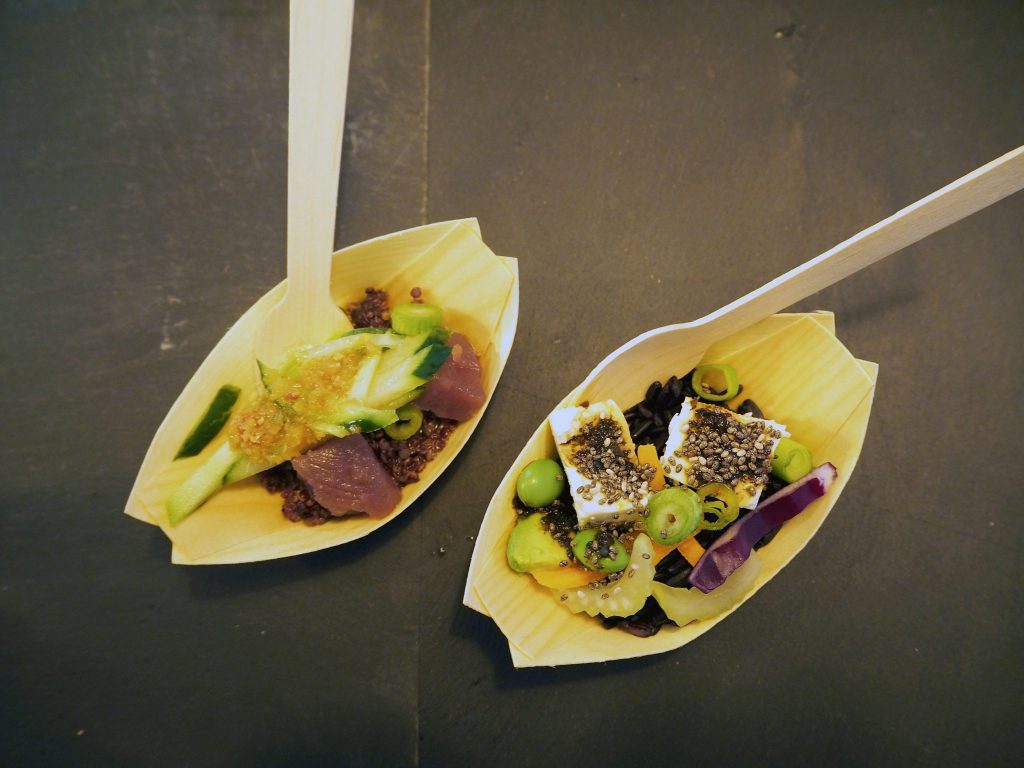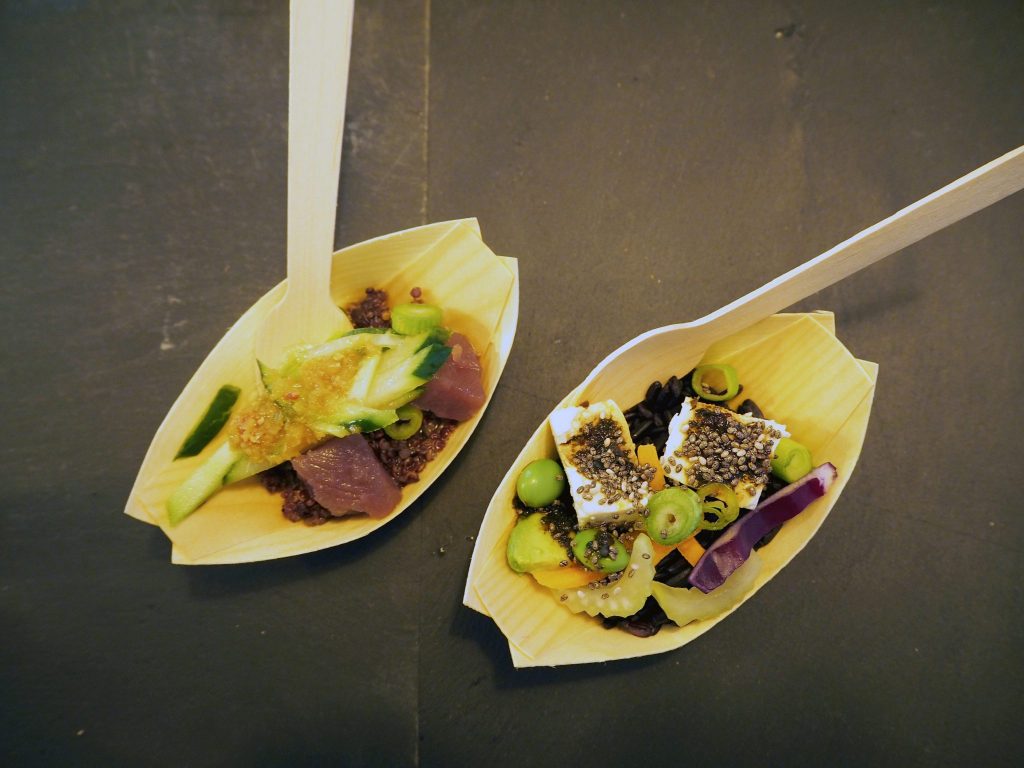 The focus of Oké Poké is to provide a healthy fast food, but there are seats in the venue if you want to eat in as opposed to take away. Upon arrival we were offered some of the healthy drinks, as well as some wine and a delicious cocktail punch. The chefs were busy creating fresh samples of the dishes for everyone to try. I am a huge tuna fan, especially in sashimi form, so this was by far my favourite of them all.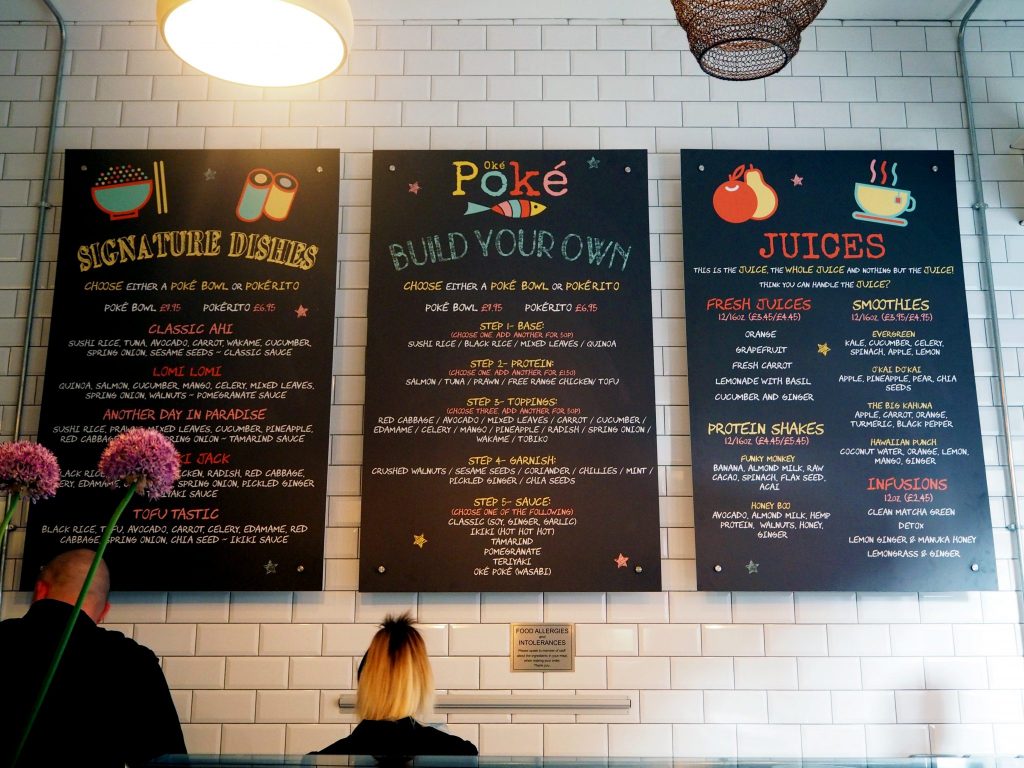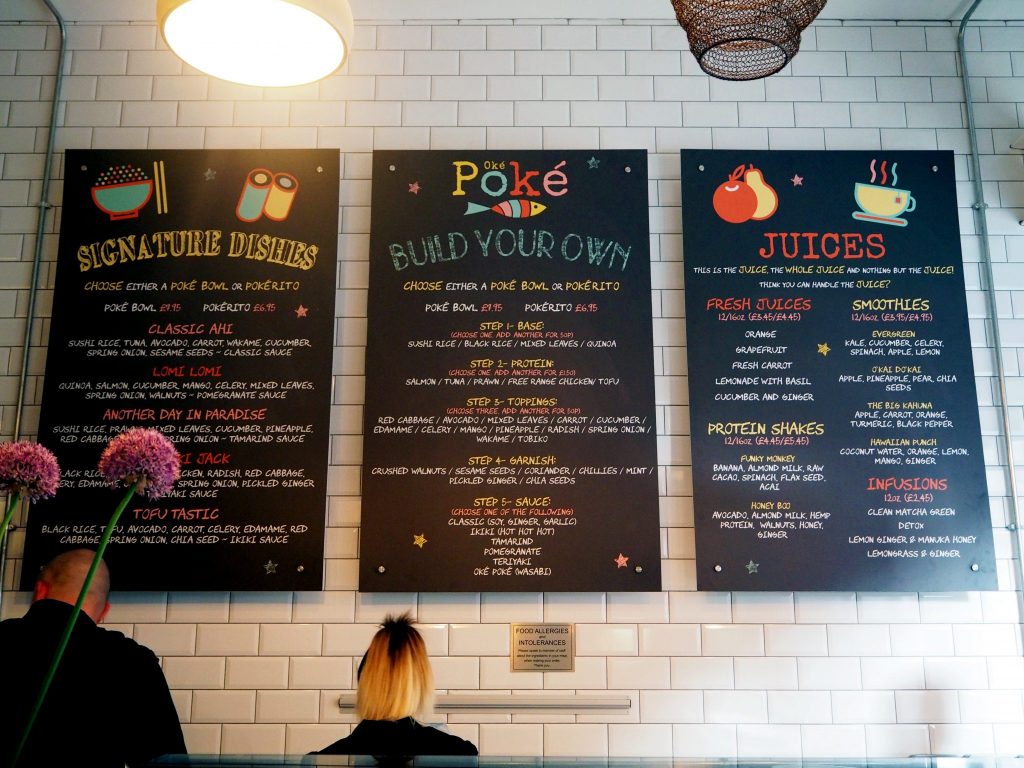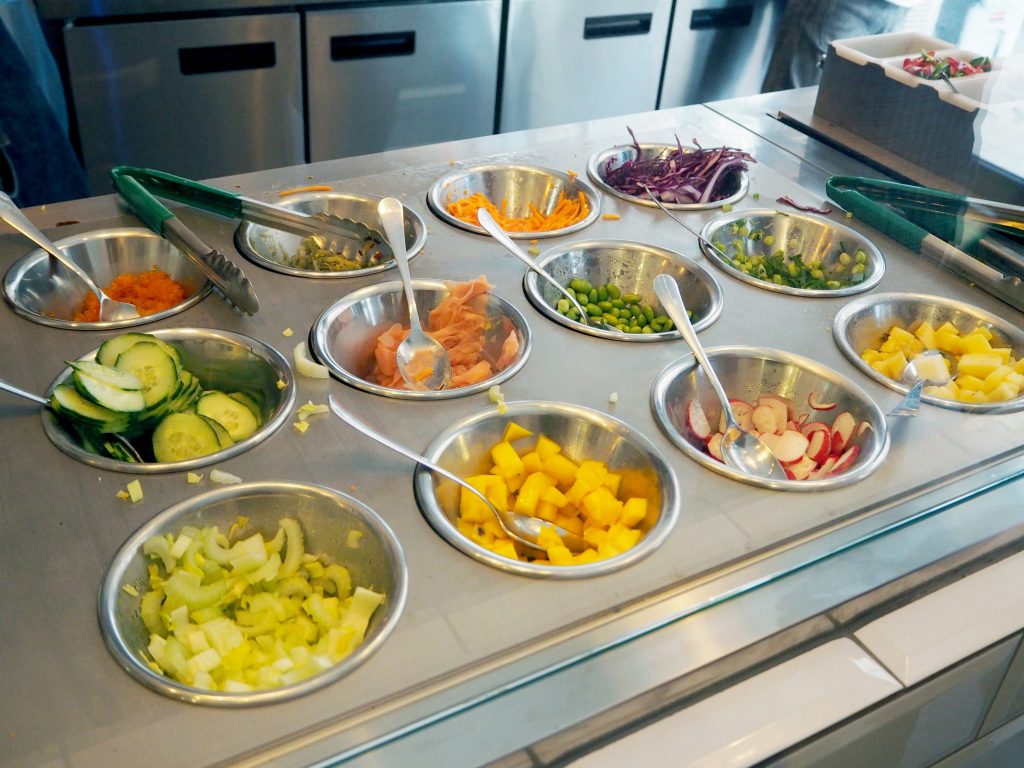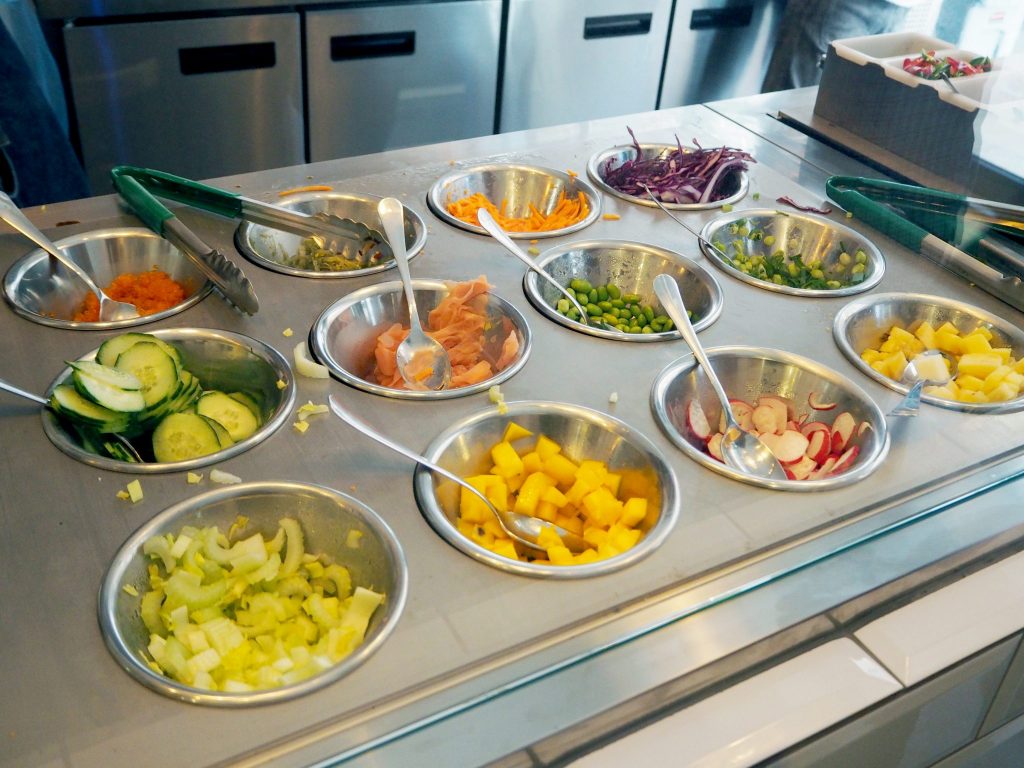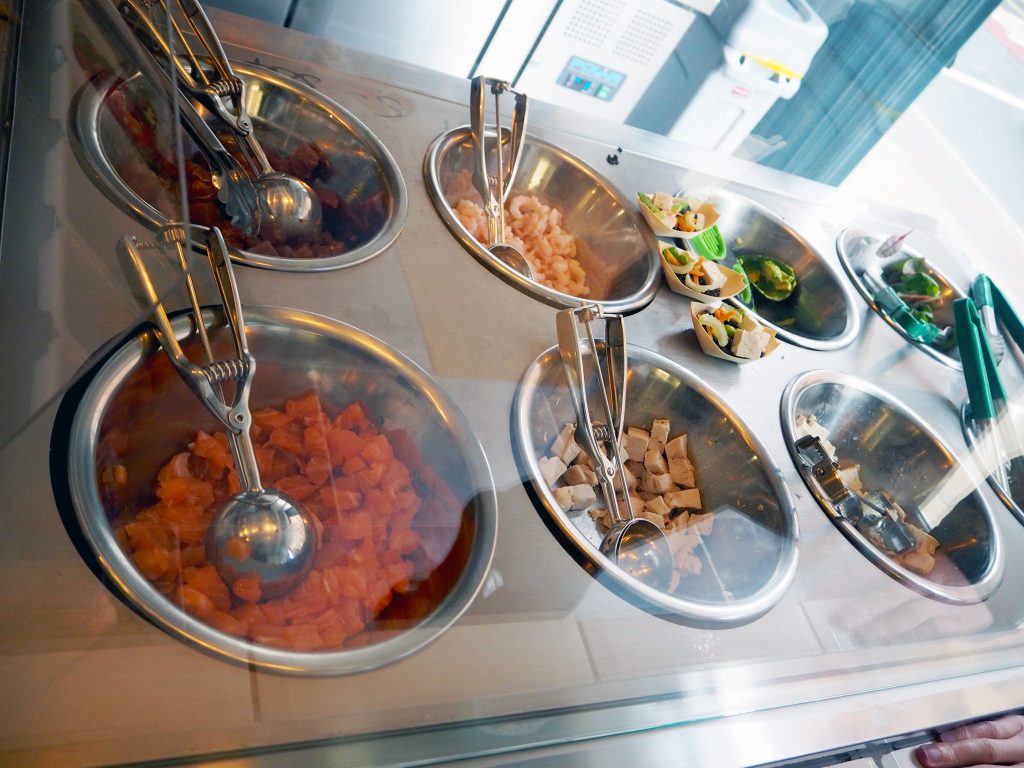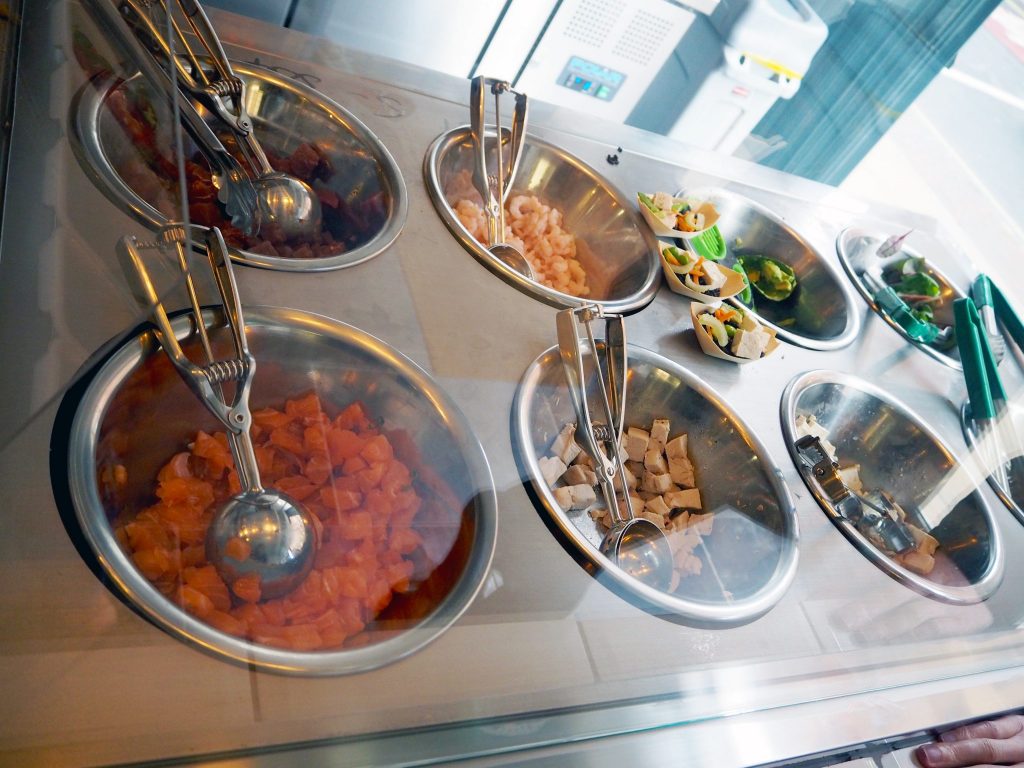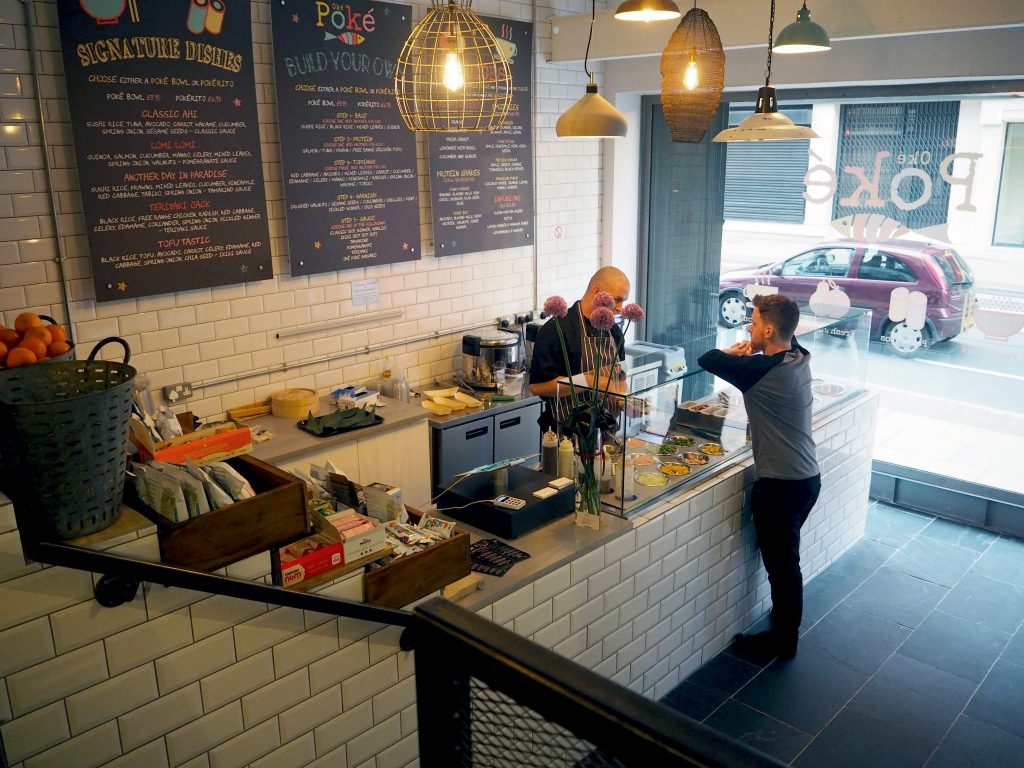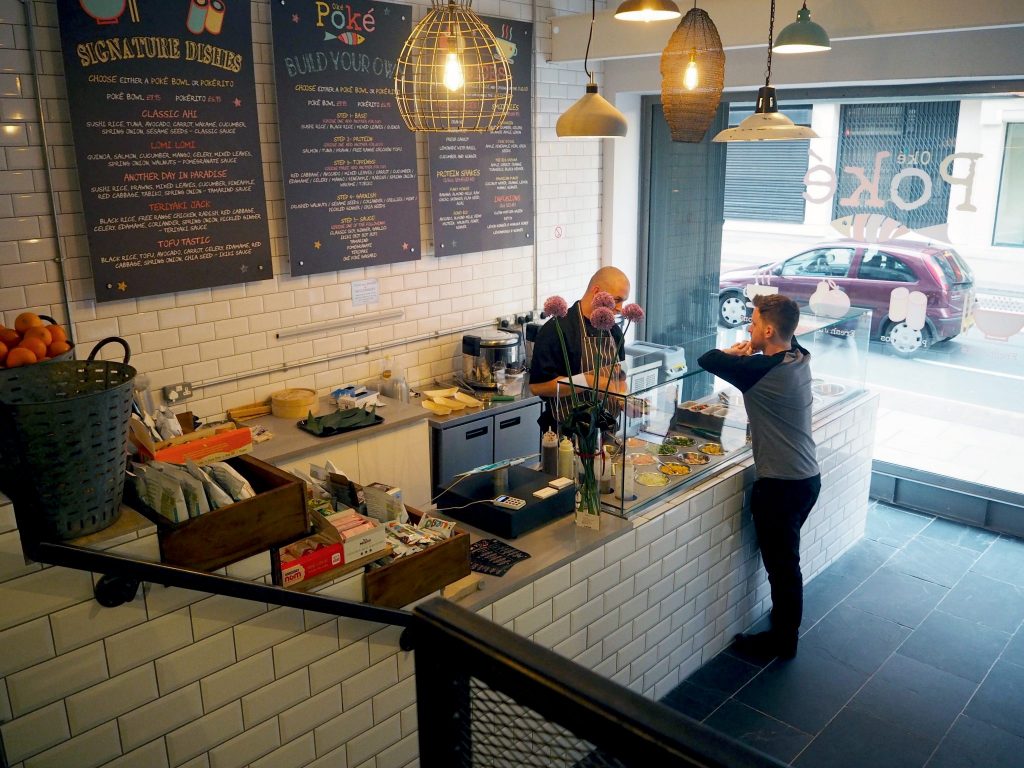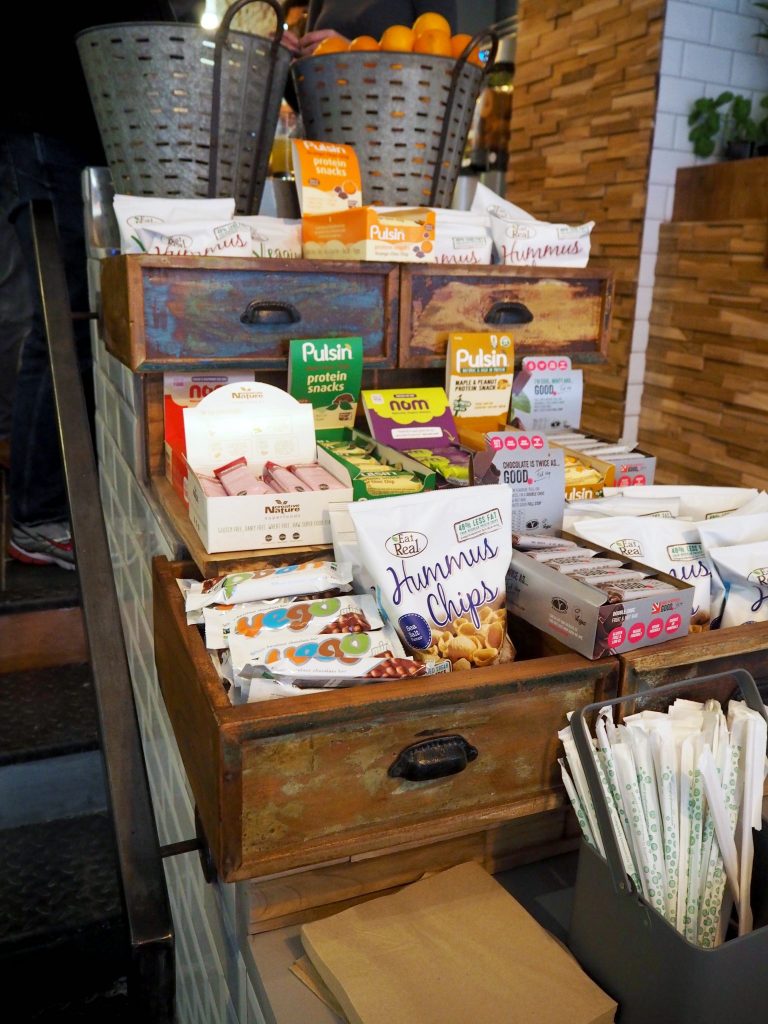 After trying a couple of the samples, they kindly allowed us to build our own Poké bowl as a main dish. The restaurant offers some standard dishes that have already been put together, or you can create your own combination which I love! You also have the option of either a poké bowl or a Pokérito – which is more of a burrito format.
The ingredients are all so fresh and colourful, and the chef builds your dish right there at the counter while you wait. The main options are fish based, but there are also some vegetarian options, and of course chicken for those who aren't into seafood. They also offer a menu of healthy drinks and smoothies, and a great range of delicious healthy snacks at the till.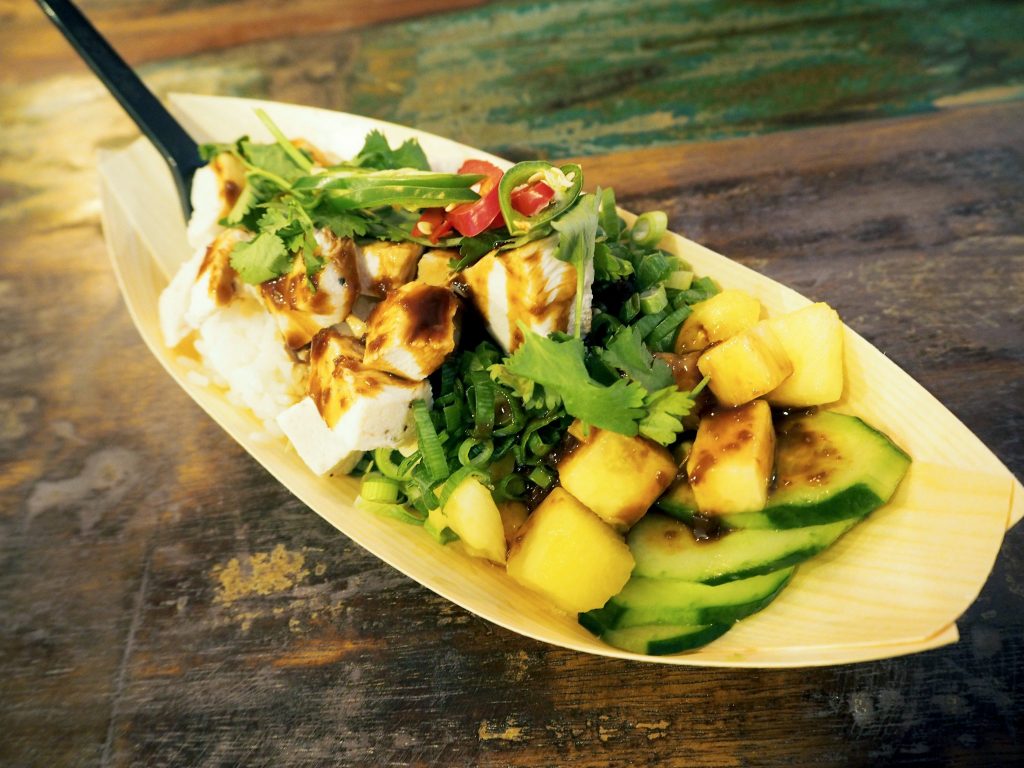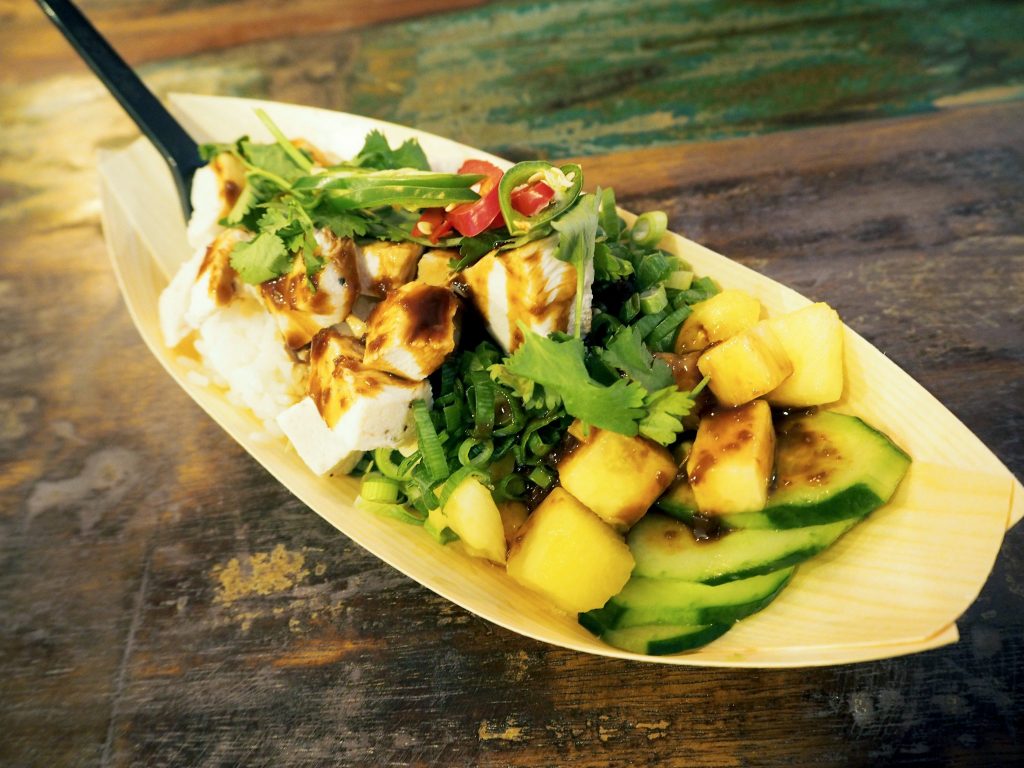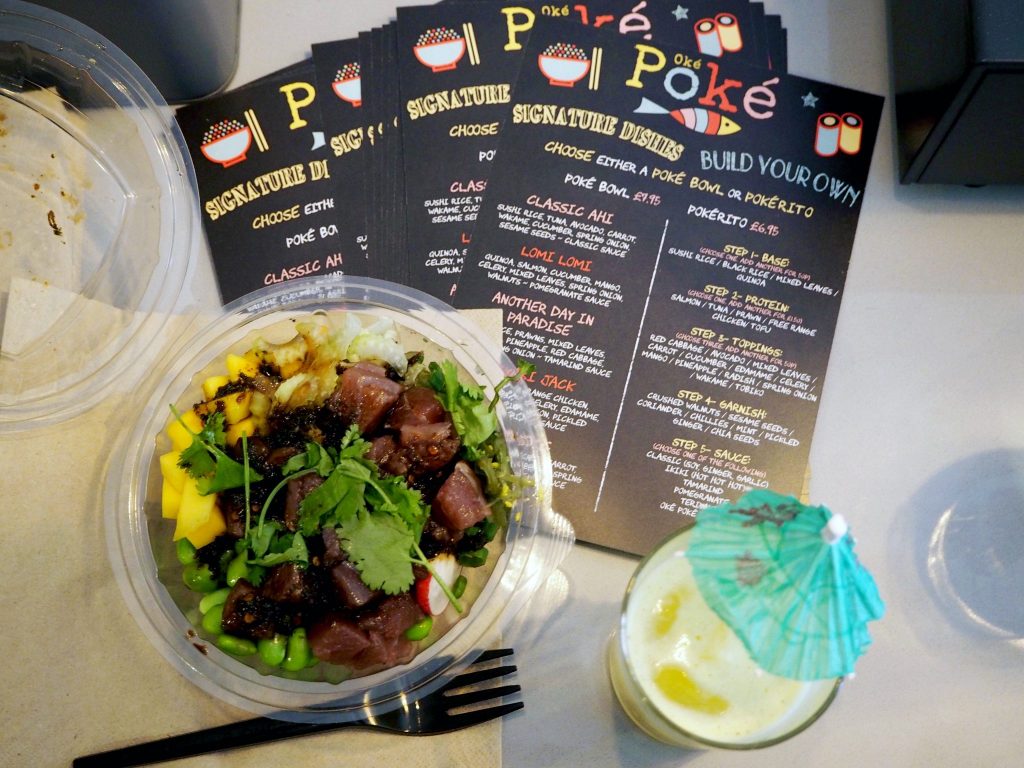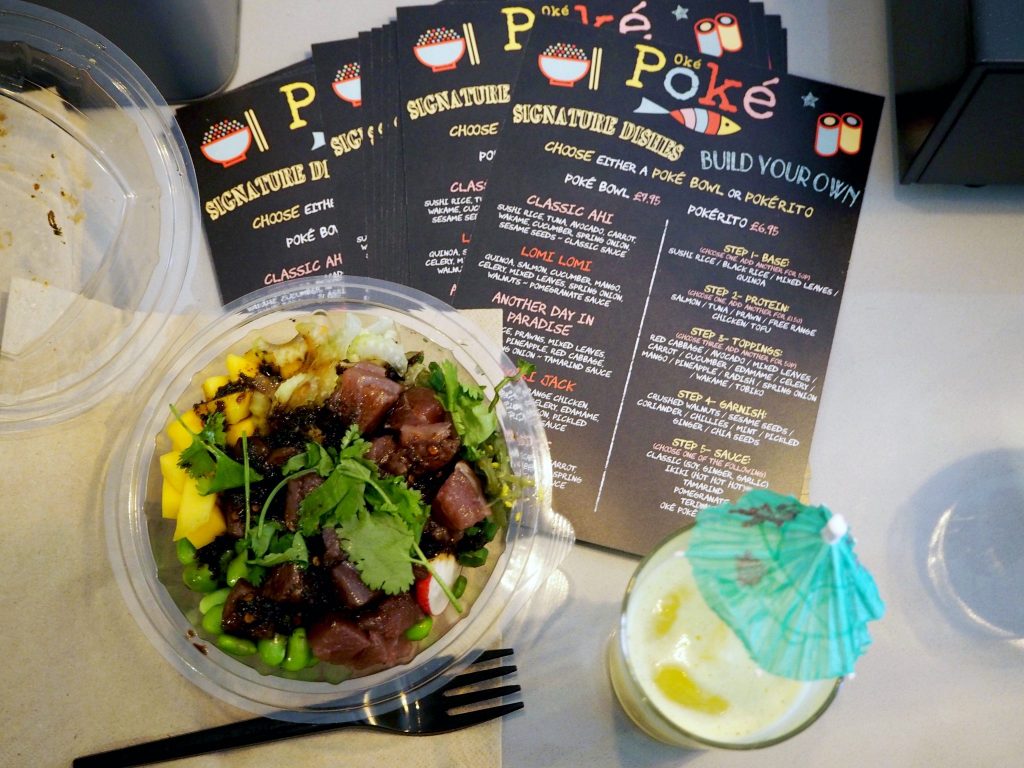 The food is so fresh and delicious, and at just £7.95 for a bowl or £6.95 for a Pokérito, I find this really good value considering the quality and freshness of the ingredients. The location is ideal for those who work in town, or if you are out and about at the weekend and fancy a healthy lunch or dinner.
This is the perfect fast food for me – healthy, delicious, fresh, and much tastier than a plain, leafy salad. I actually visited Oké Poké again already this week for lunch with a friend whilst out shopping – we tried the Honey Boo protein shake which was amazing and built our own Poké bowls again. This is definitely a new and different concept for the restaurant scene of Manchester, but I totally love it and think it's a great option for those trying to make healthier choices, or looking for something quick and delicious on the go.
You can visit the website here, or pay them a visit at 59 Church St, M4 1PD.
LL x
*Thank you to Oké Poké for the invite and kindly providing the food – as ever, all opinions are my own.