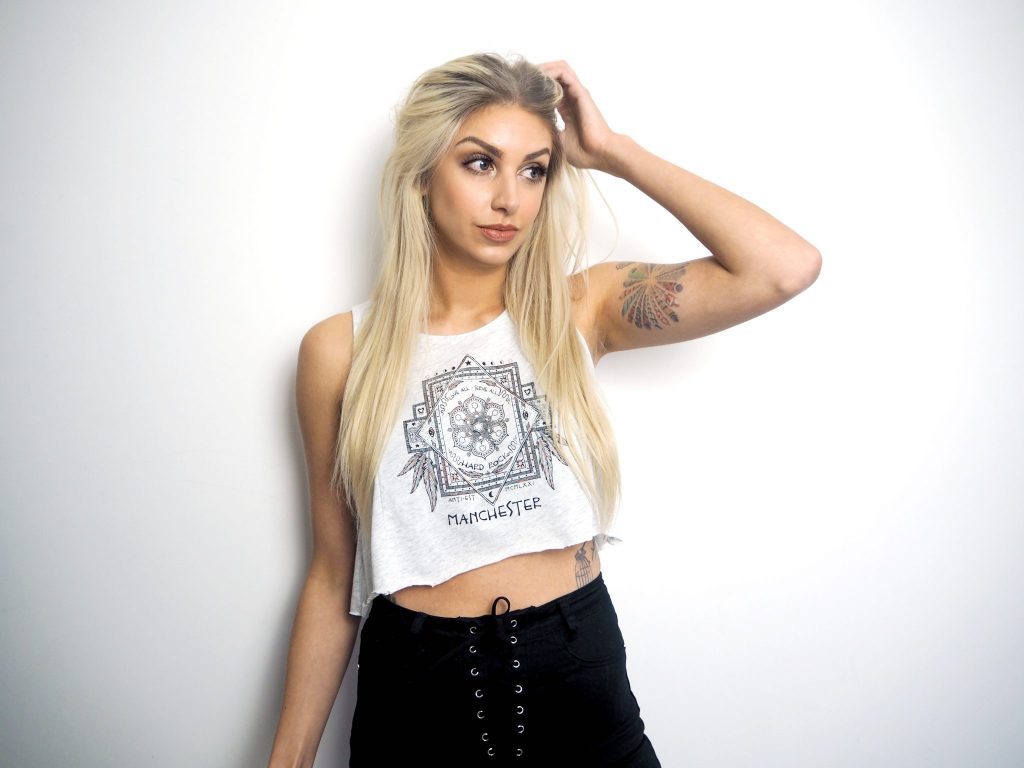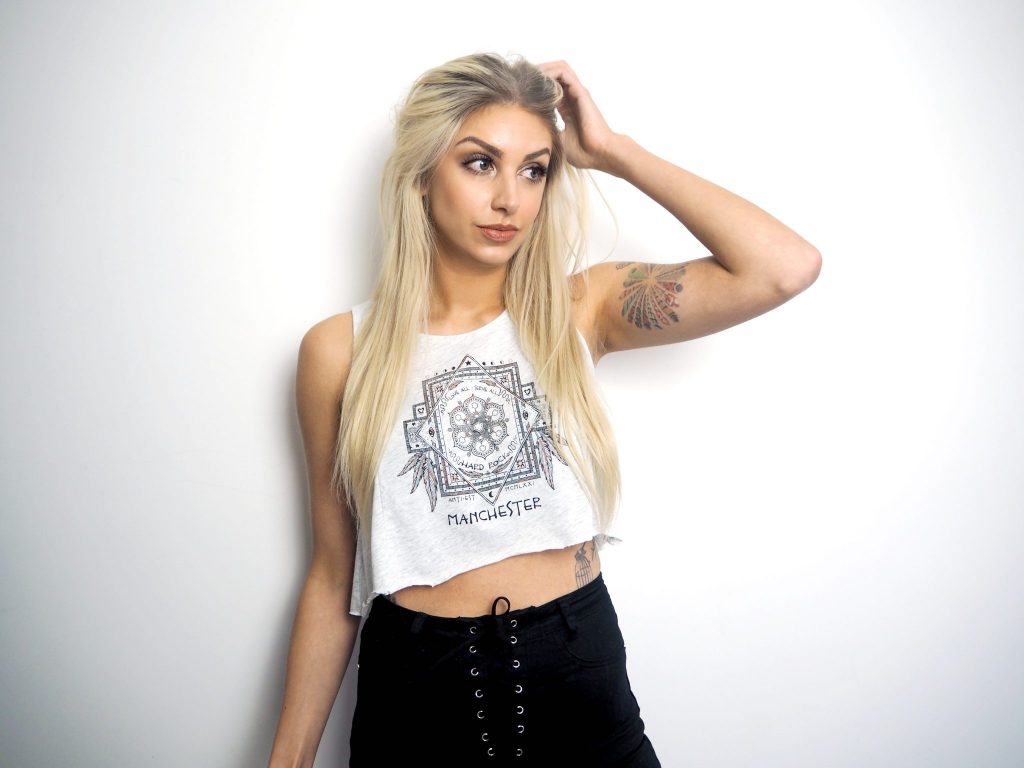 If you are a regular reader, you will know I am a big fan of Hard Rock Cafe and have had the pleasure of working with them on a regular basis. Not only is the food amazing, the cocktails are (of course) always delicious, they do an incredible job of supporting charities and great causes, and they are always updating the store with new style pieces and encouraging customers to show off their own personal style in how they wear the different pieces.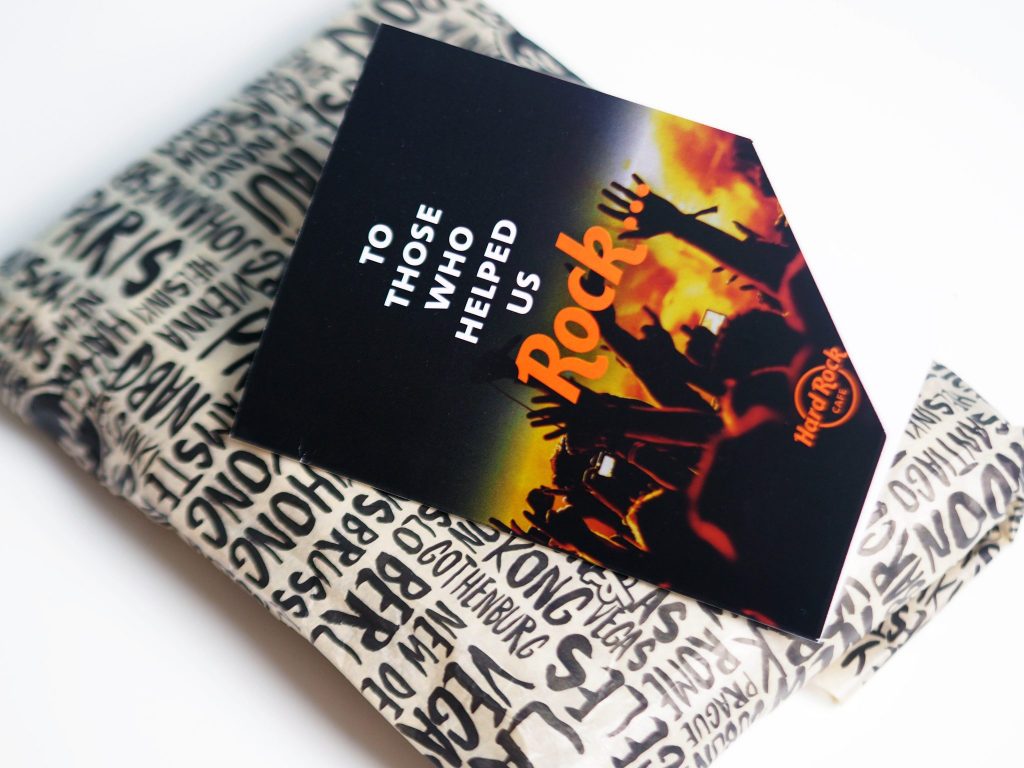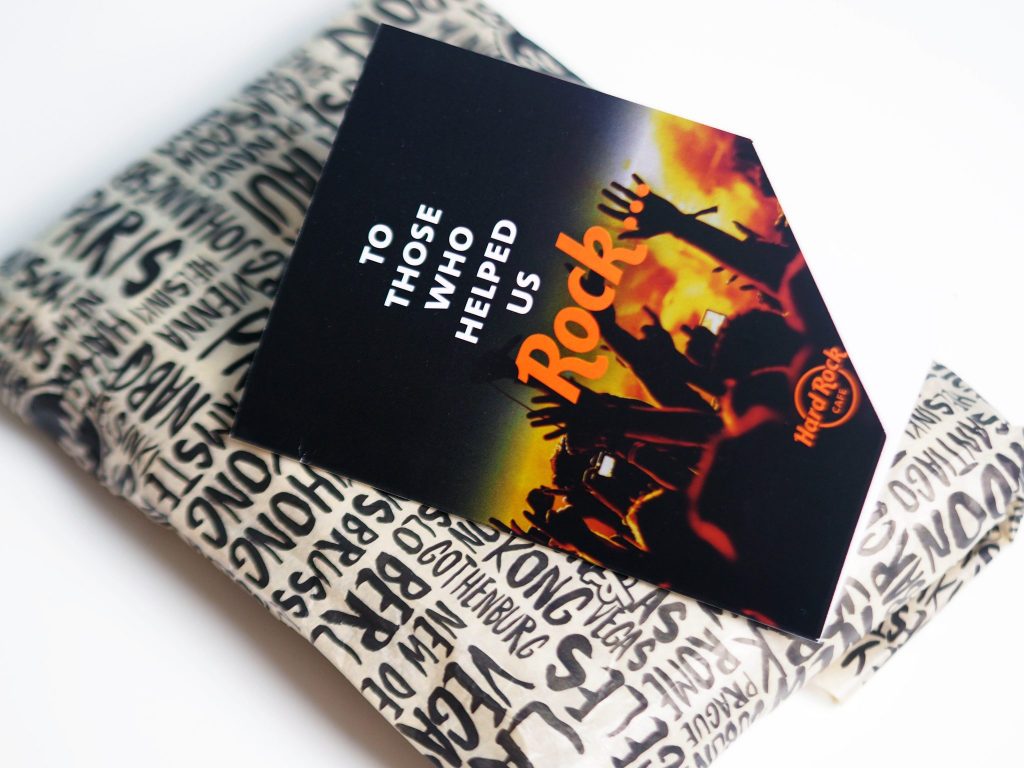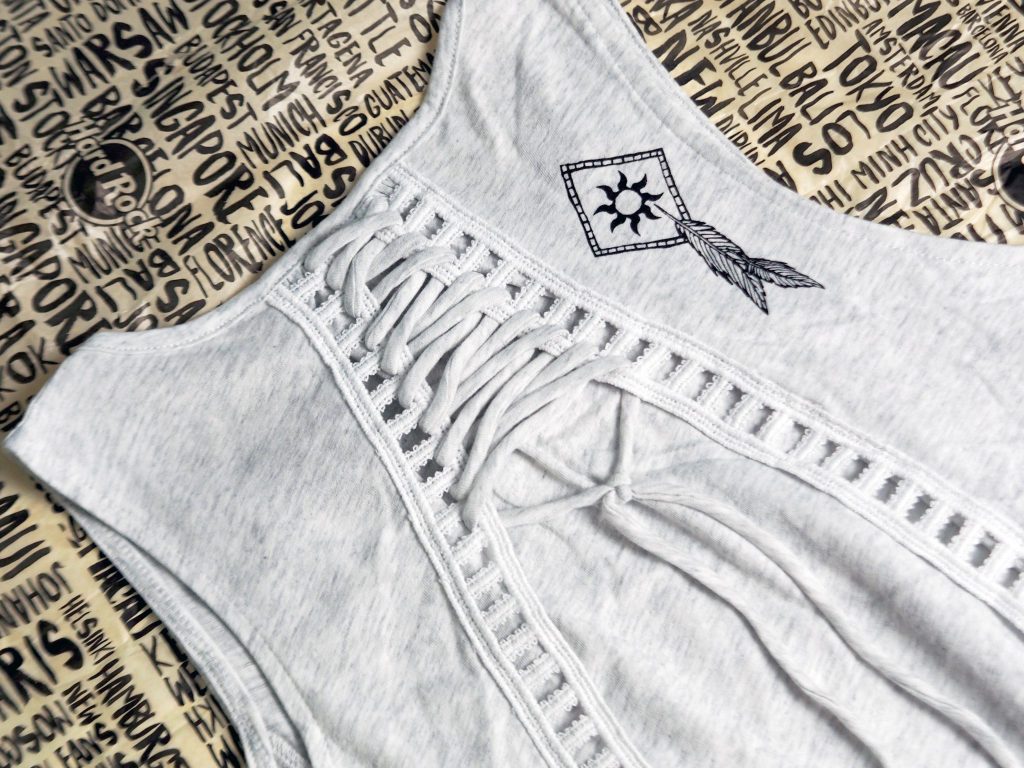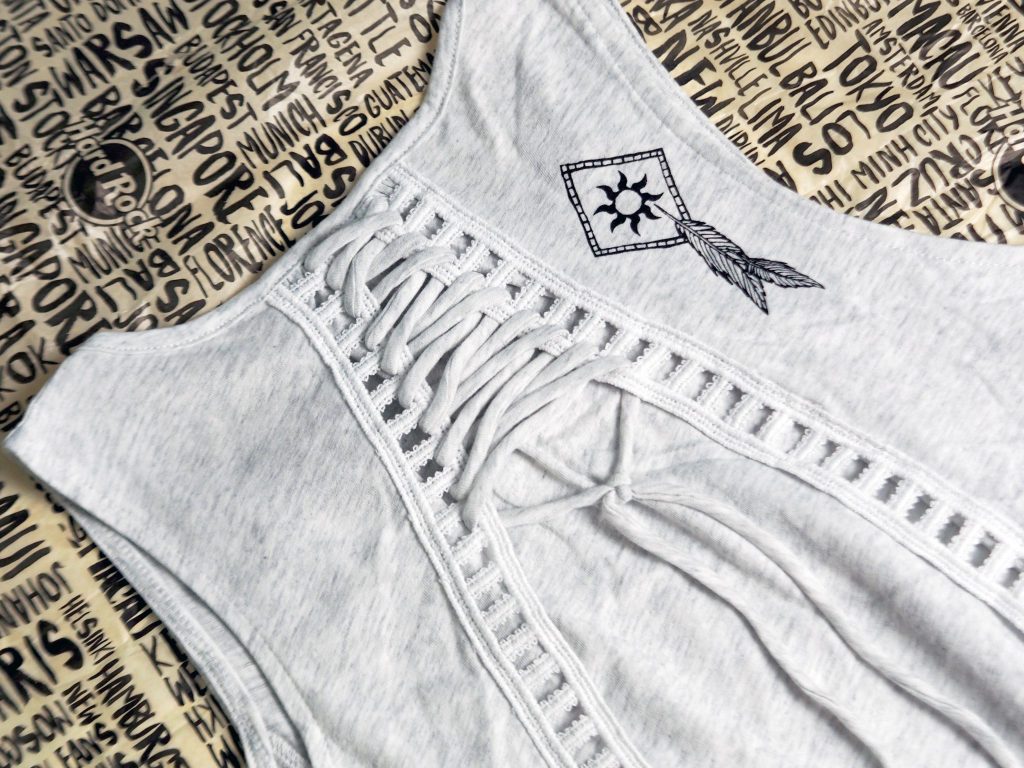 I recently received their newest launched tee which is actually available globally as part of their #MyHardRock series running throughout 2017. This one is very different to the Signature Series tee (you can check out the post here), which is something I love about their pieces – there is something for everyones style, and this series is all about and your personal look and how you style their tees.
My favourite thing about this one is that it has this beautiful lace up back detail, and the print on the front ties in really well with this. I think this will be a really popular item for Hard Rock as this lace up style is definitely in right now, and the boho print had me thinking of Coachella festival style vibes.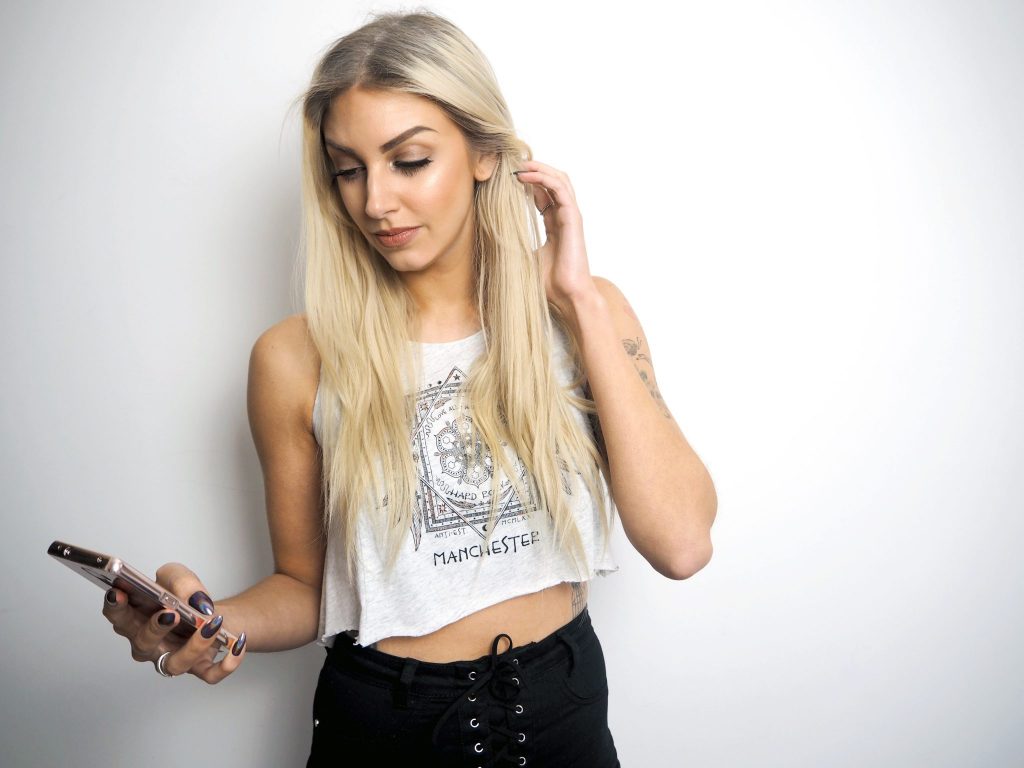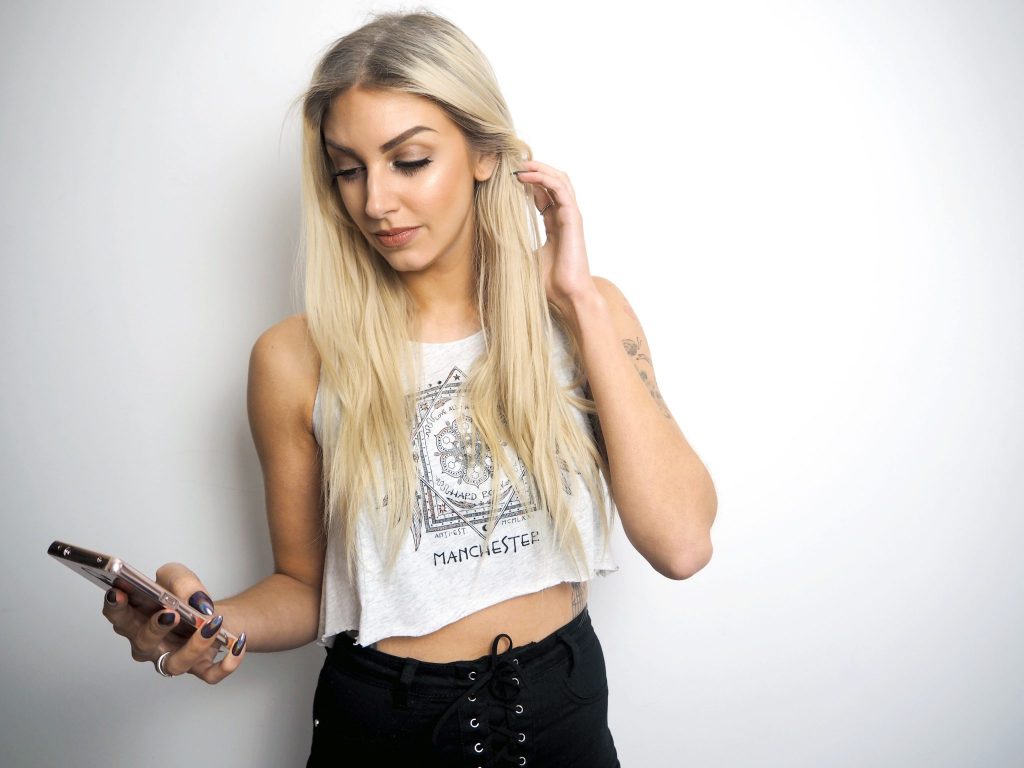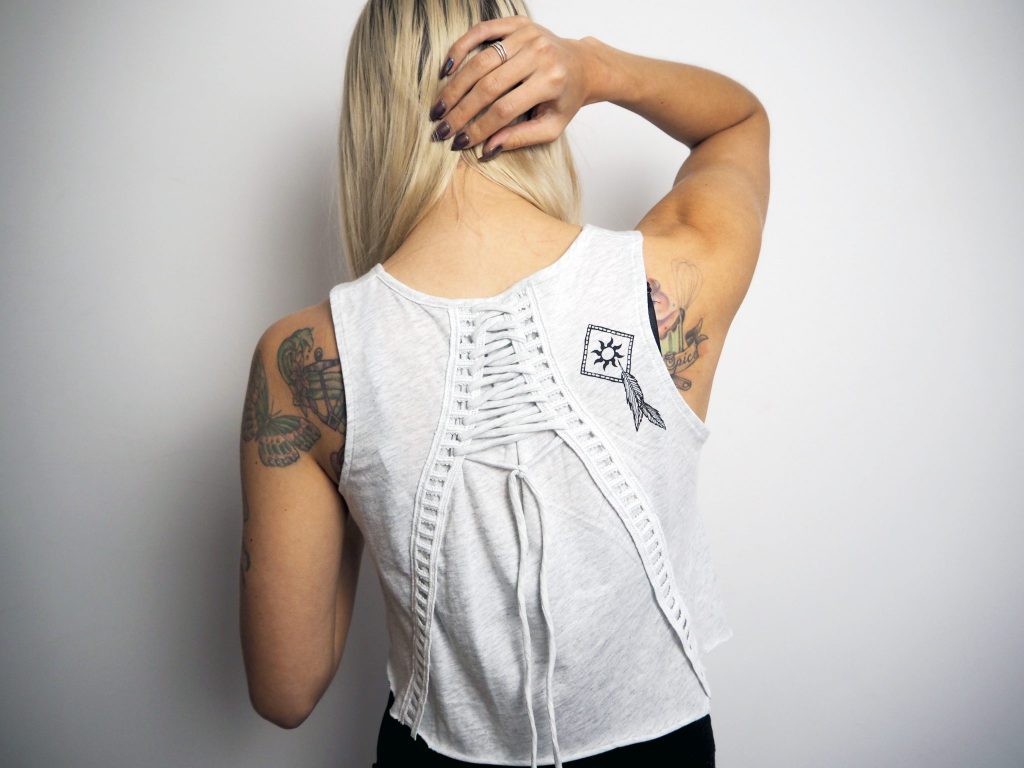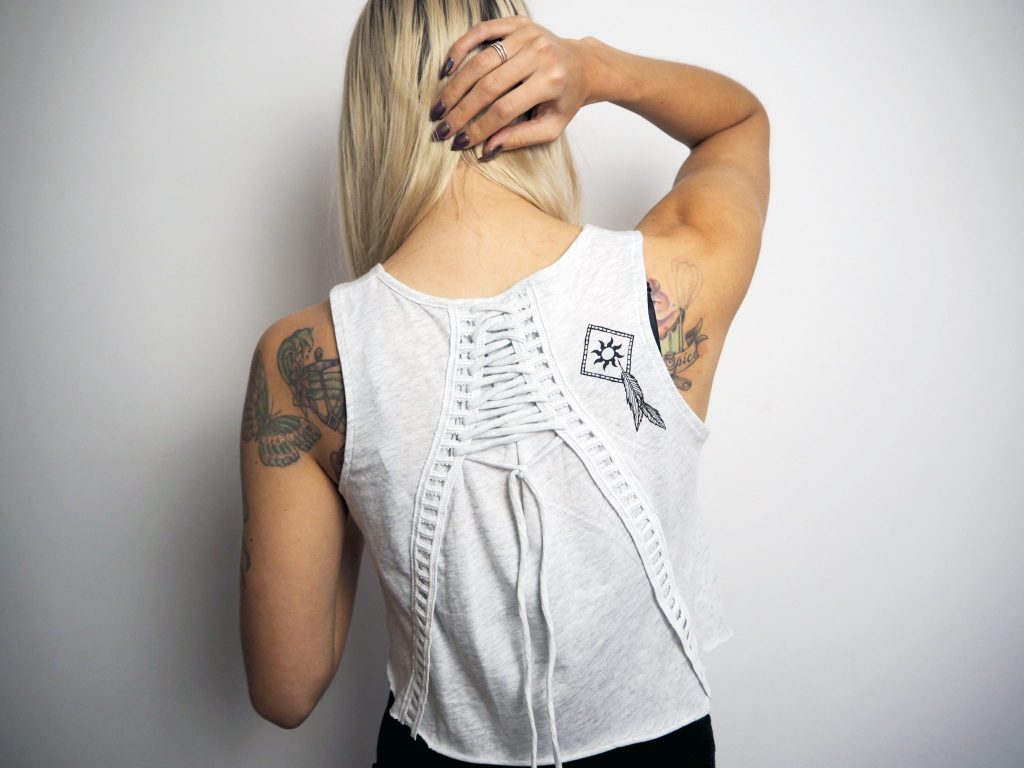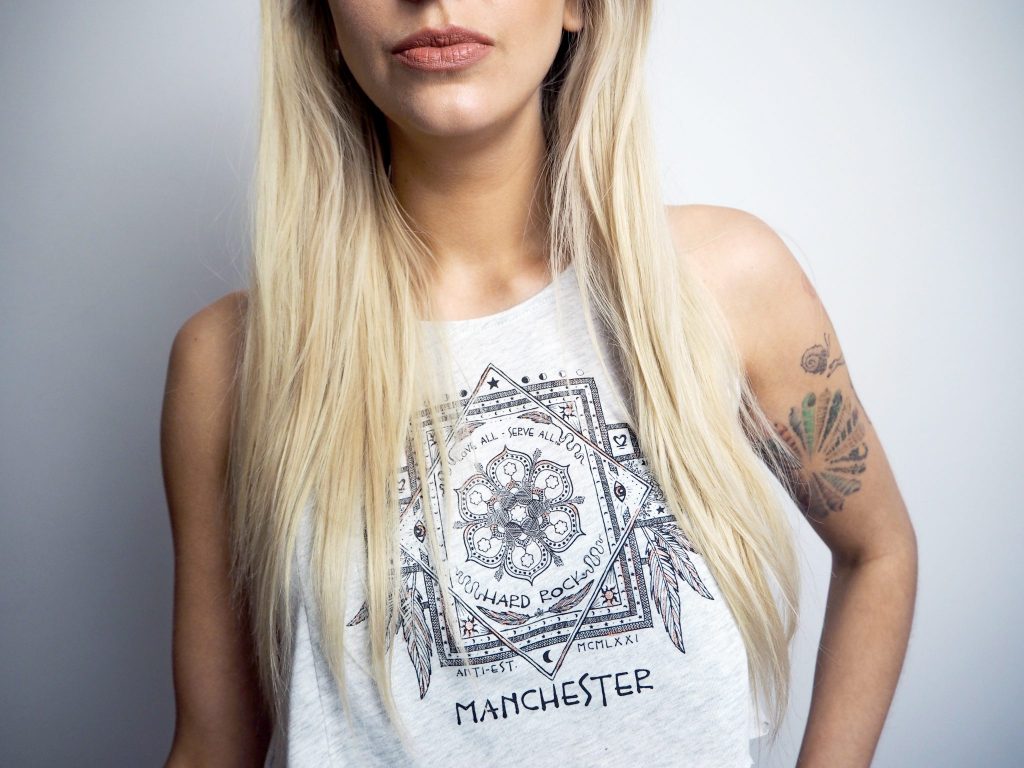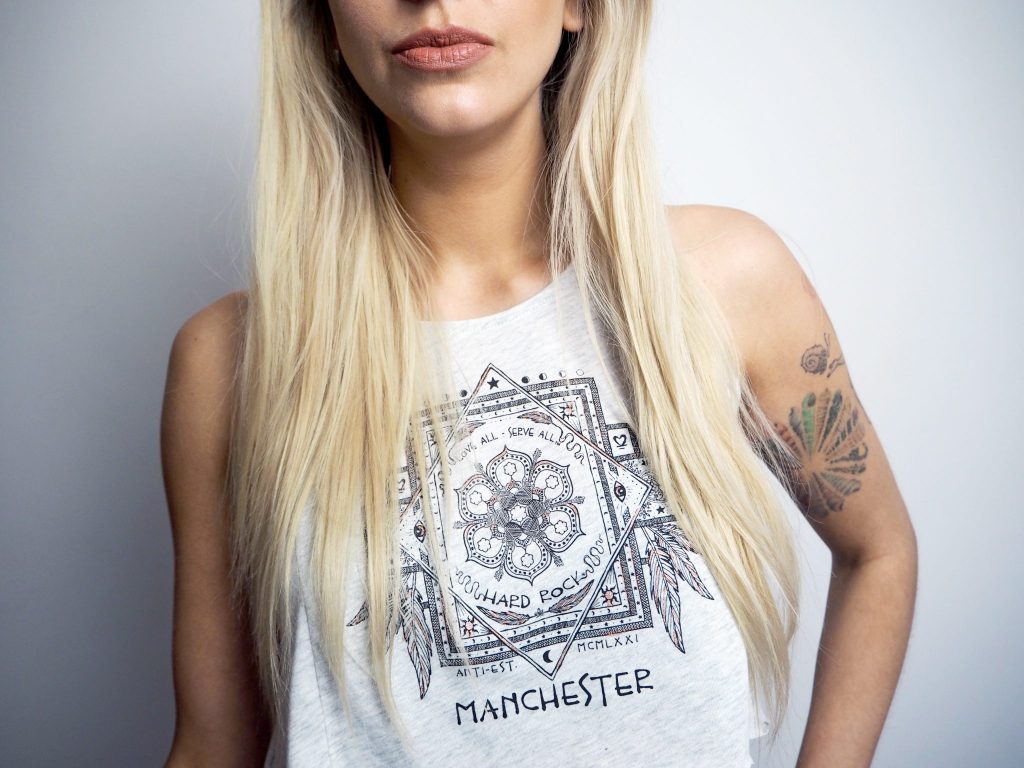 To personalise my tee and show my style, I cut it down into a more cropped style. Another trend that is totally in right now is the sort of DIY rough edge crop, and is a great way to revive old clothes you might not wear as much anymore, or to personalise new pieces. I obviously wanted to keep all the details on the vest, so I just roughly cut it down to my waist area, making it the perfect length to wear with some high-waisted jeans.
You can get this tee here, or have a look at the other items in the Rock Shop here (they currently have a limited throw-back city collection which I love!)
What is your Hard Rock Style?
LL x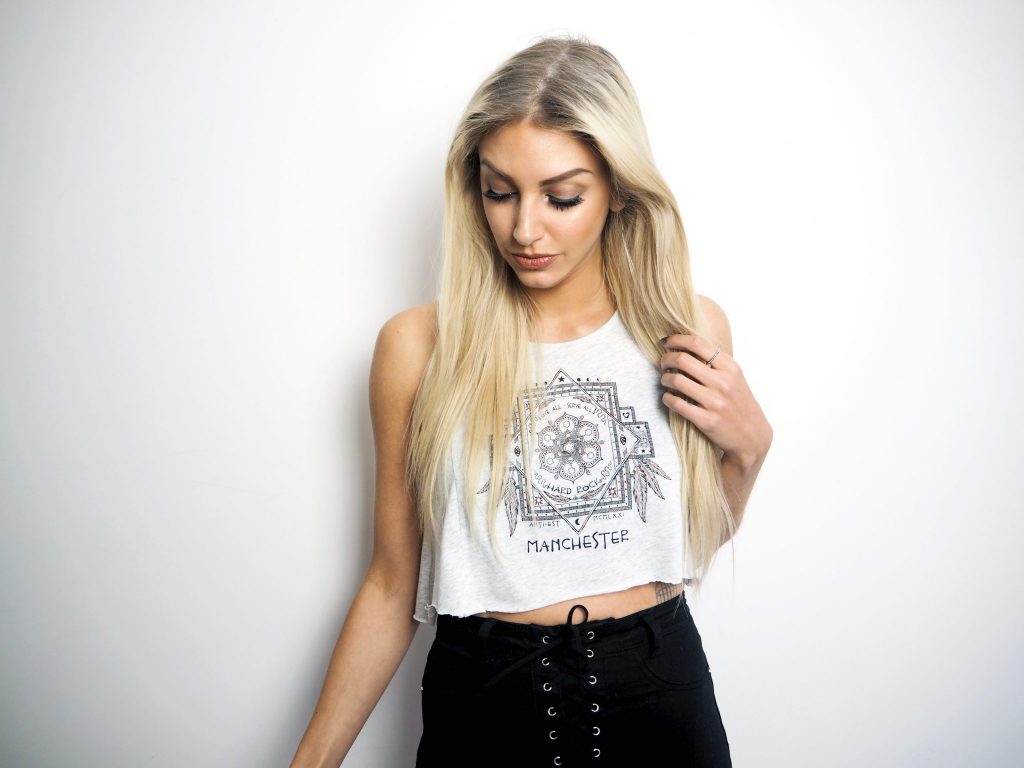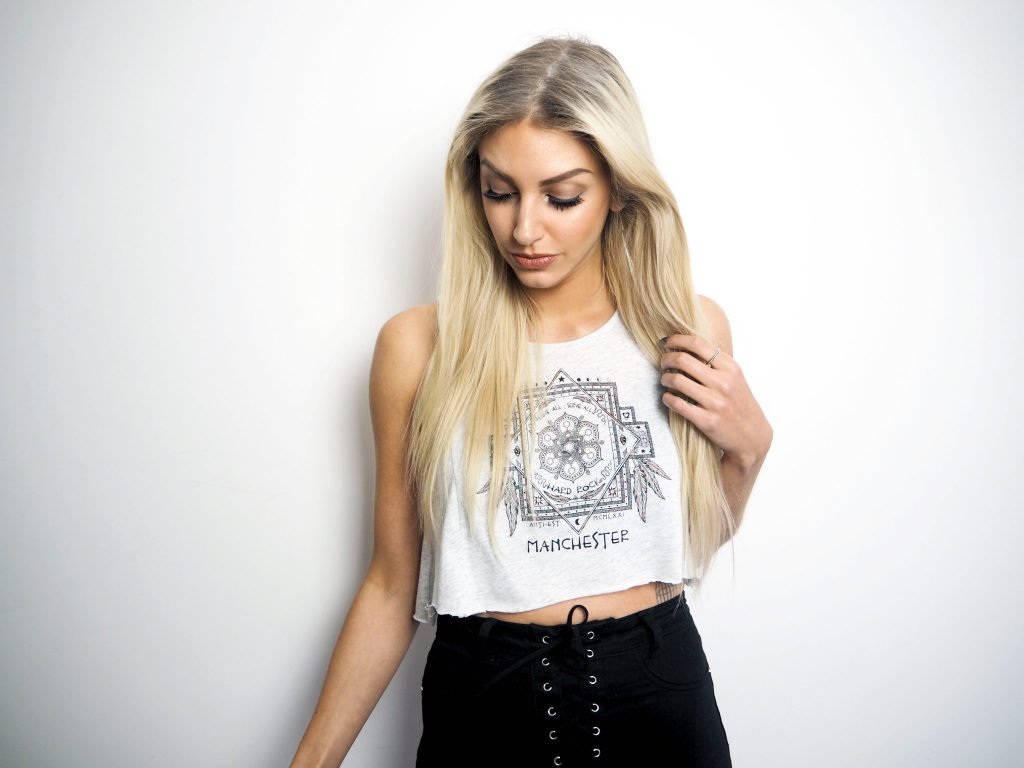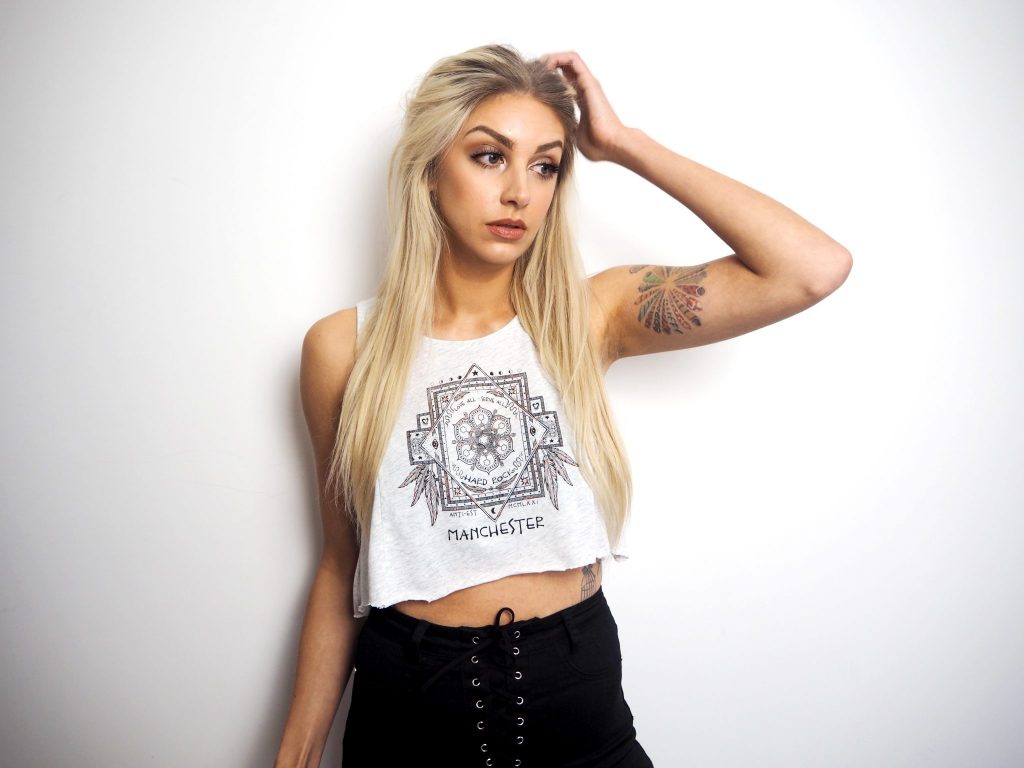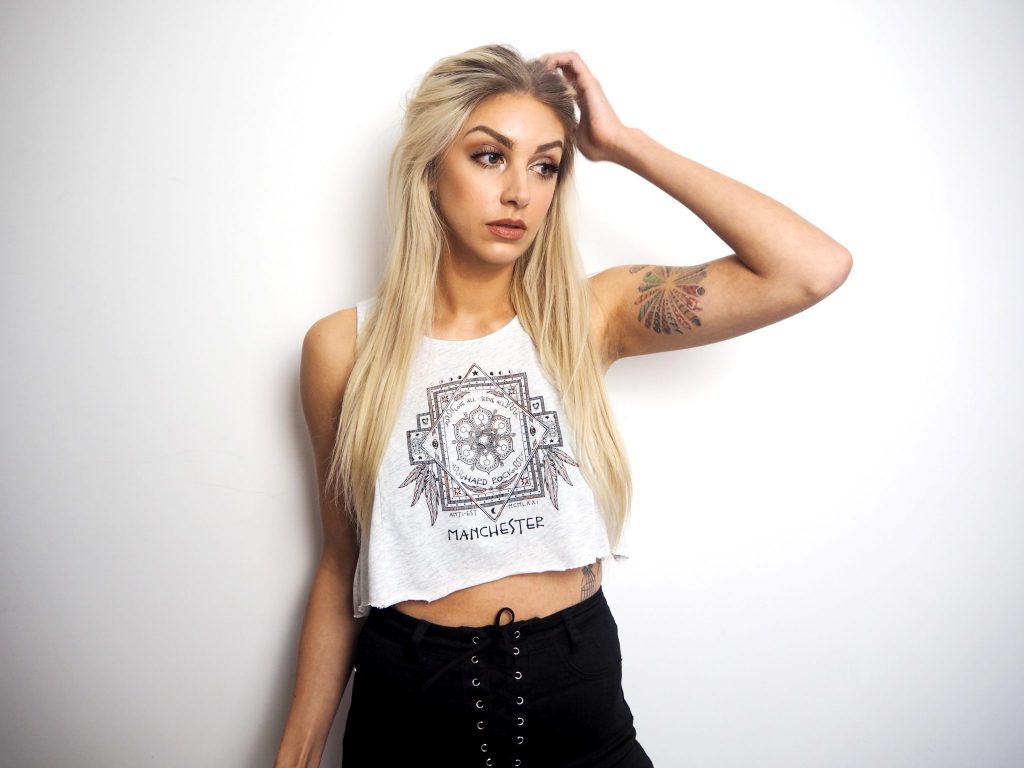 *This item was kindly gifted to my by Hard Rock Cafe Manchester – as ever, all opinions are my own.