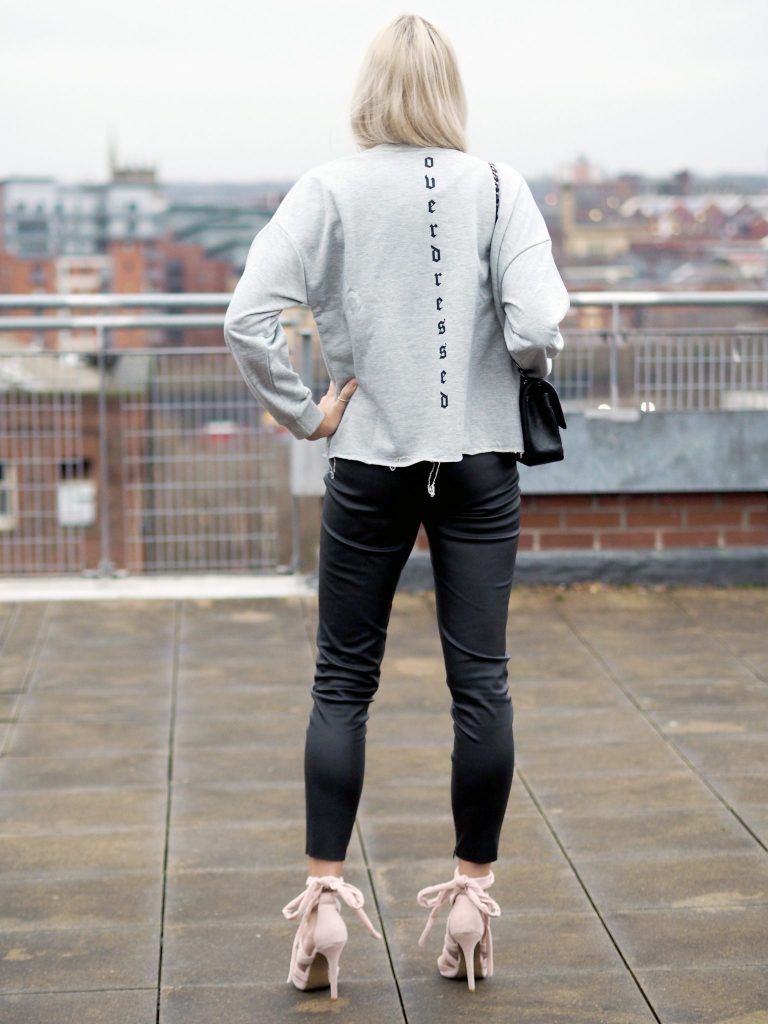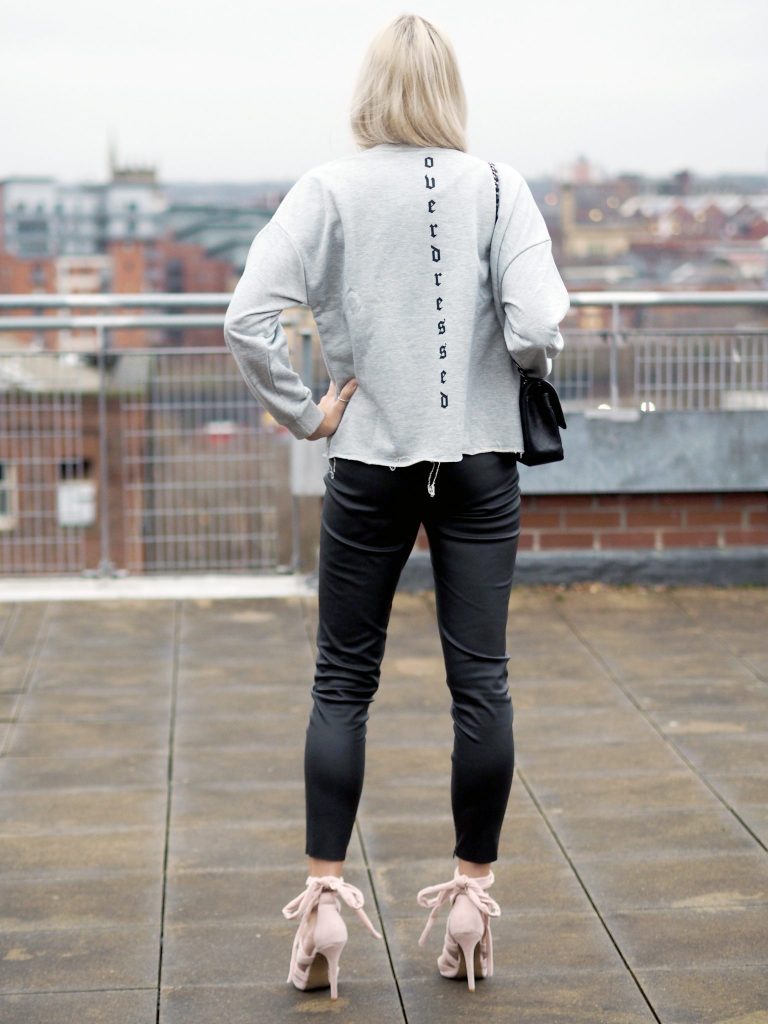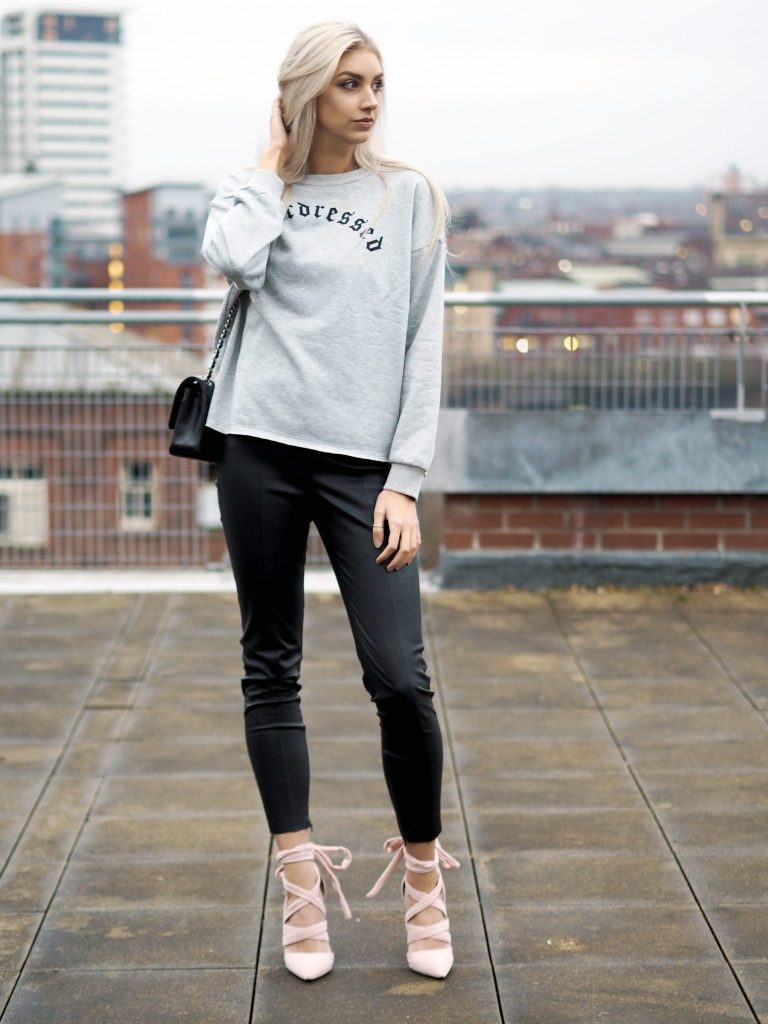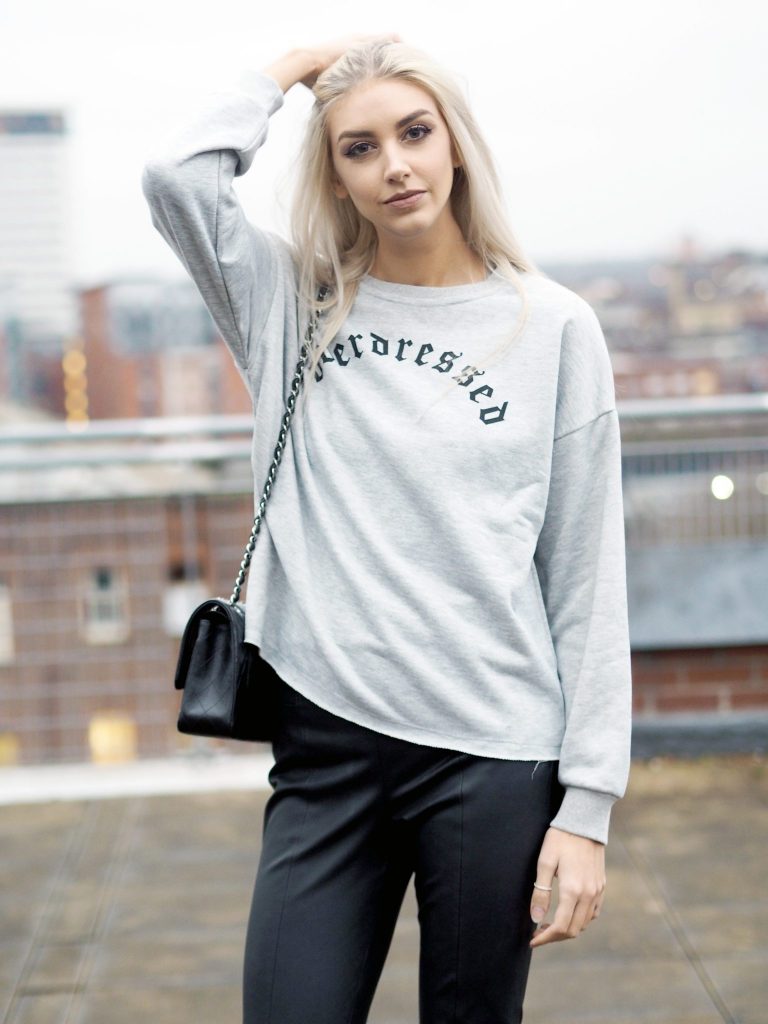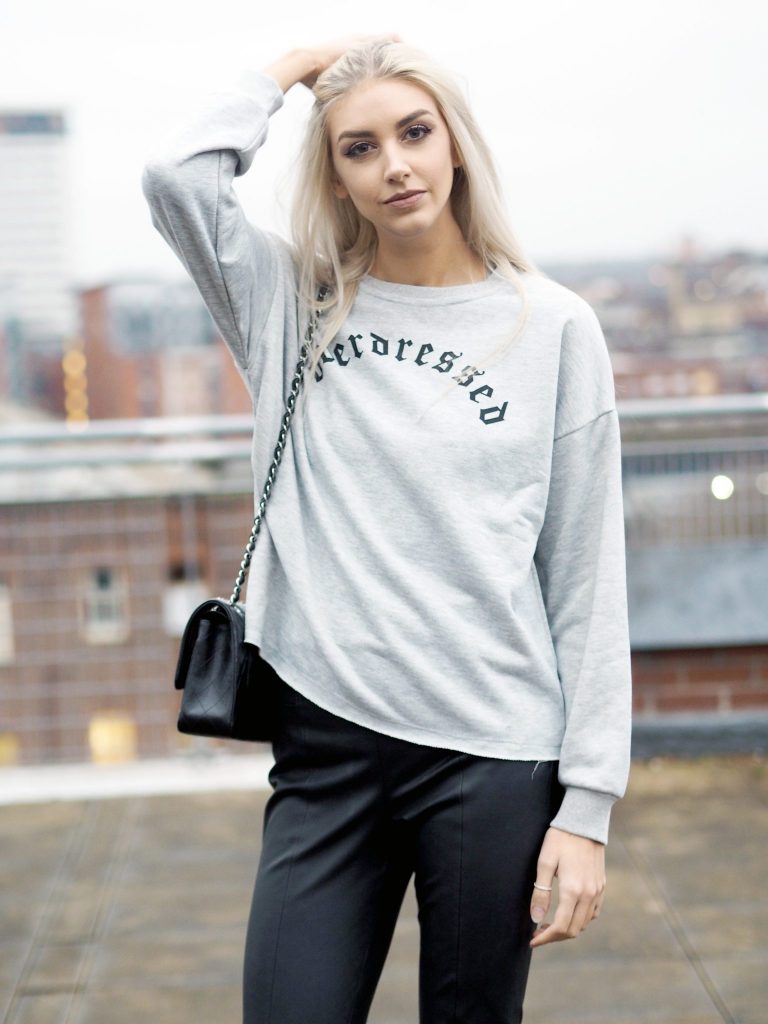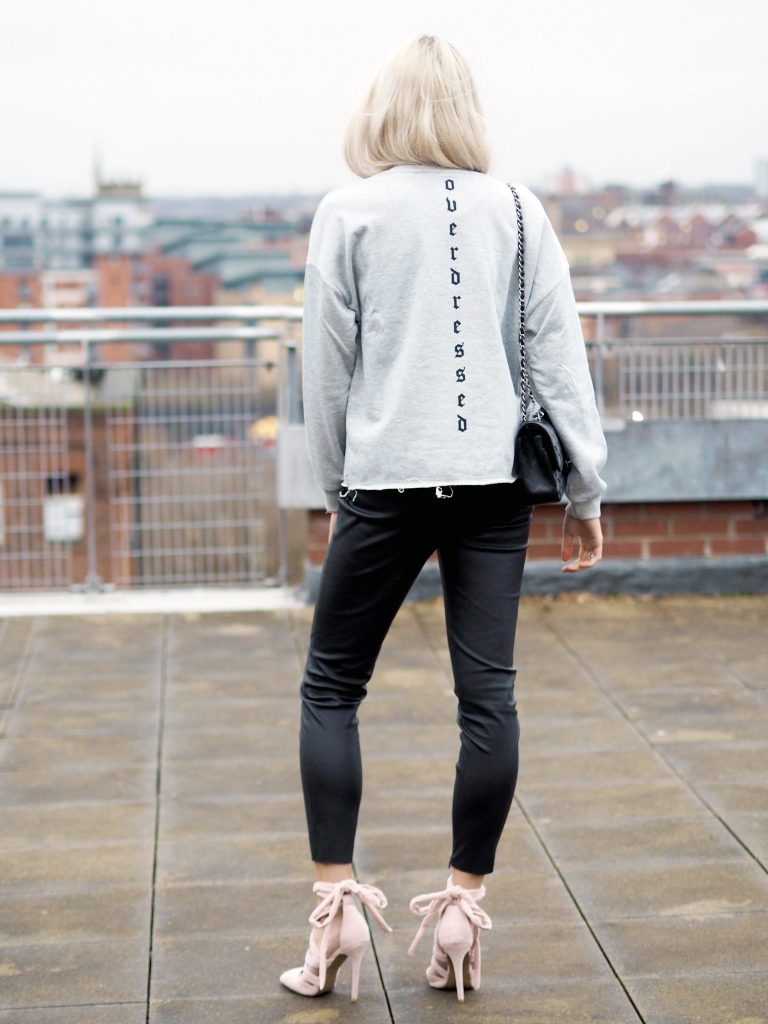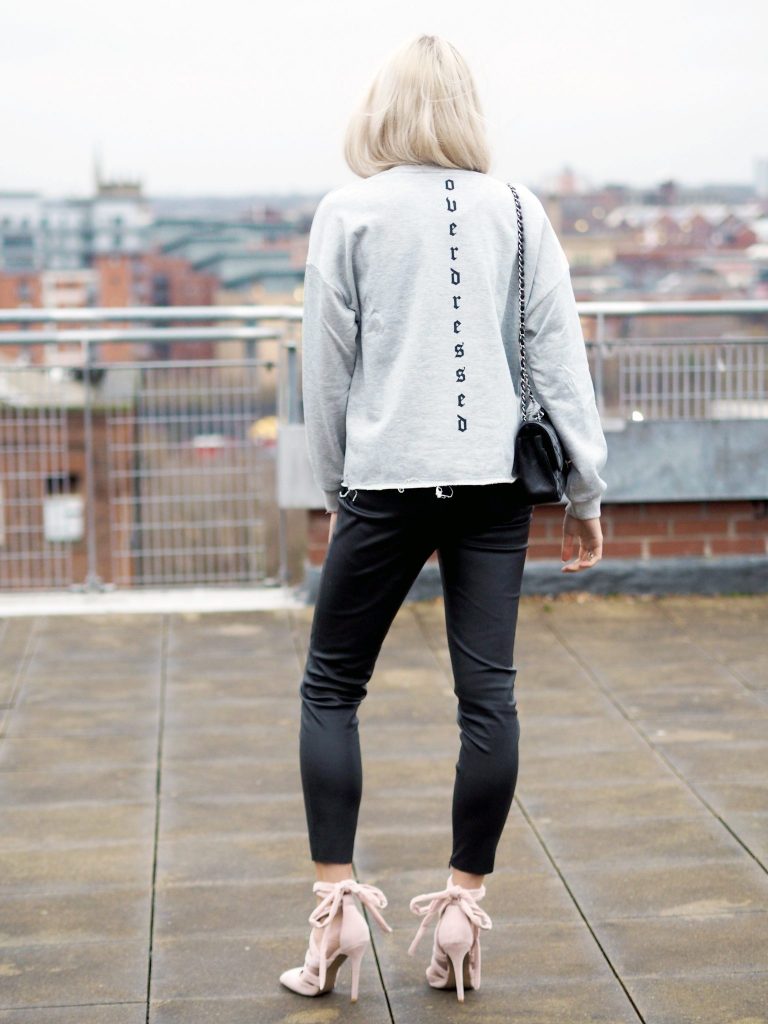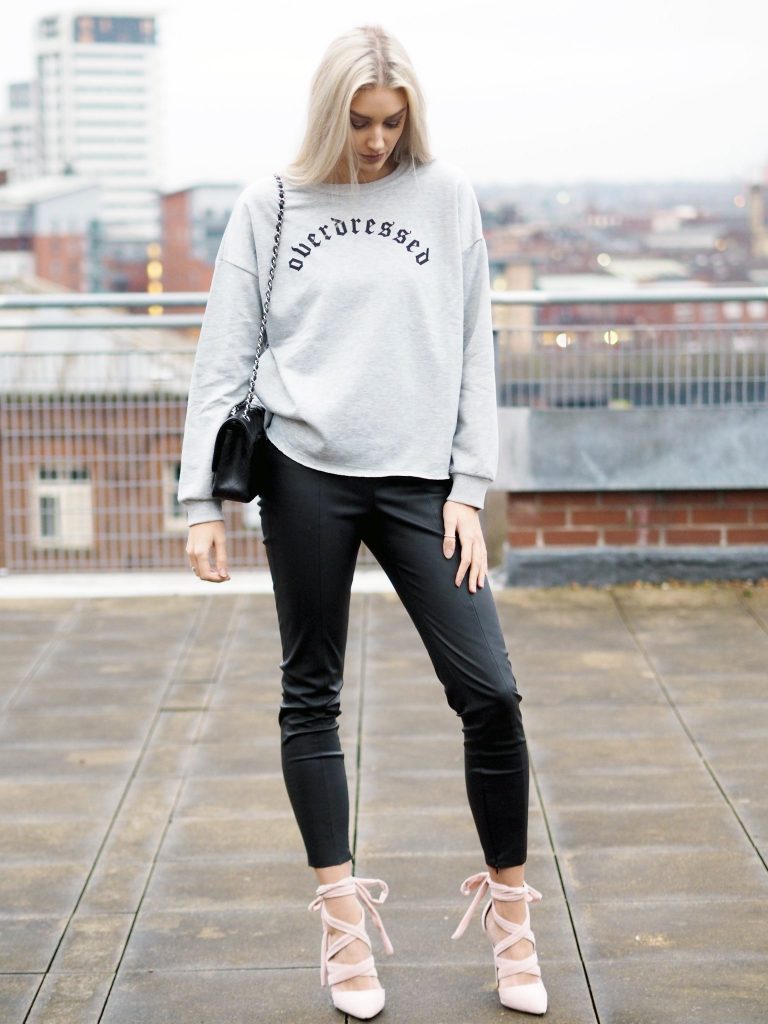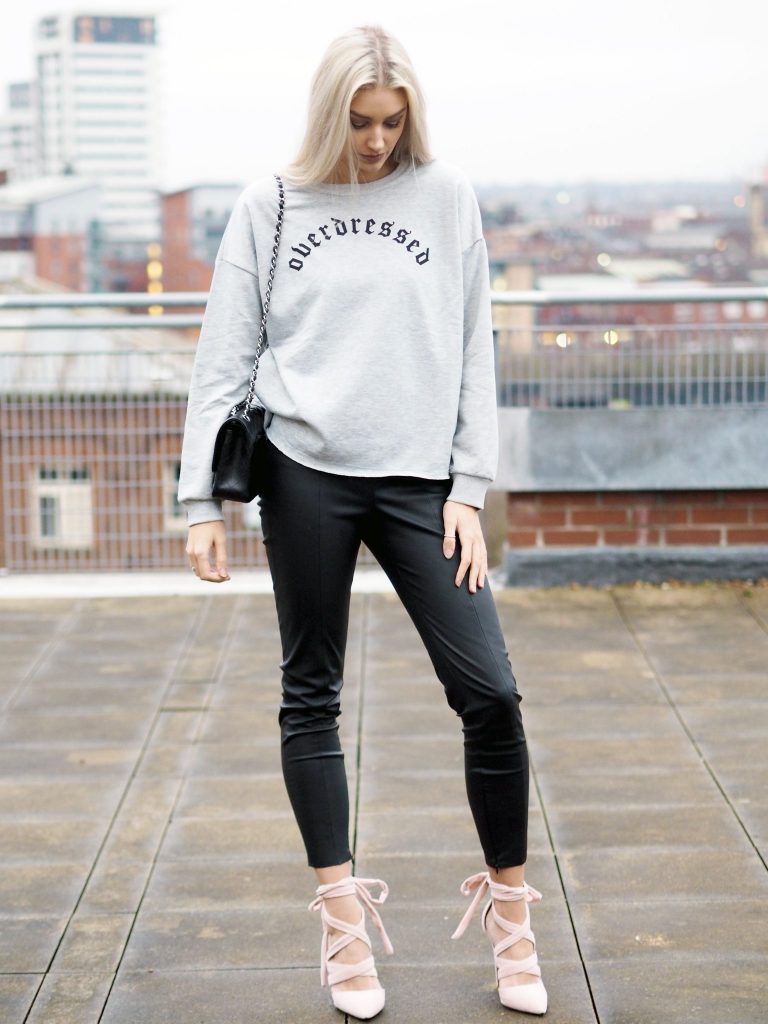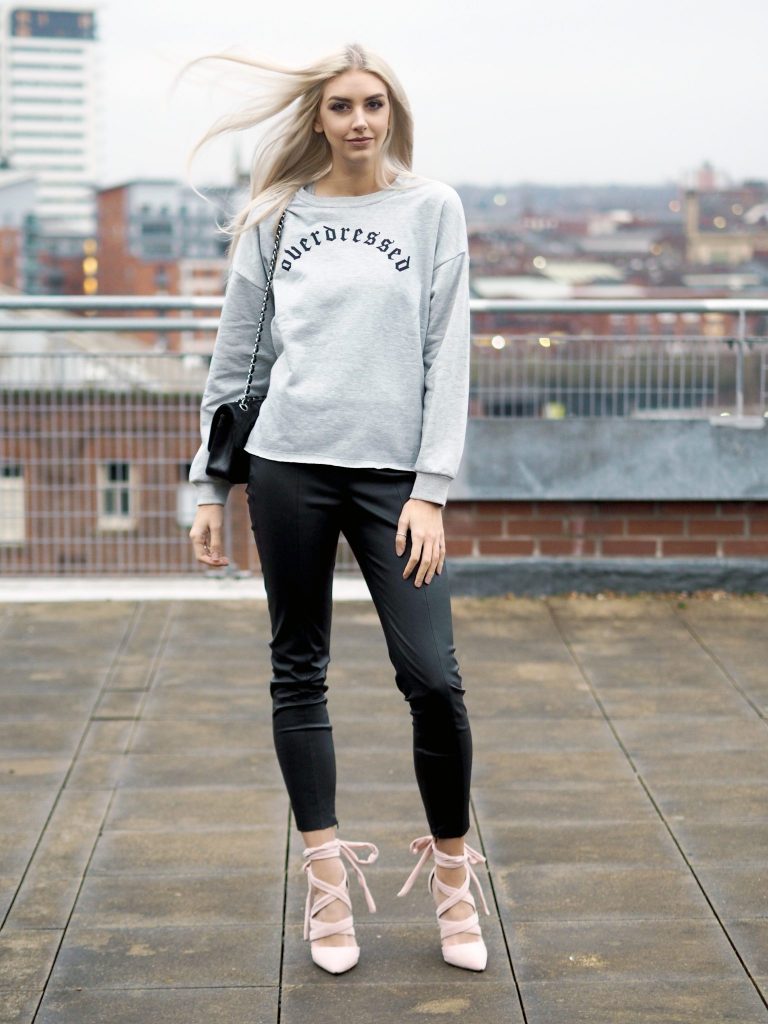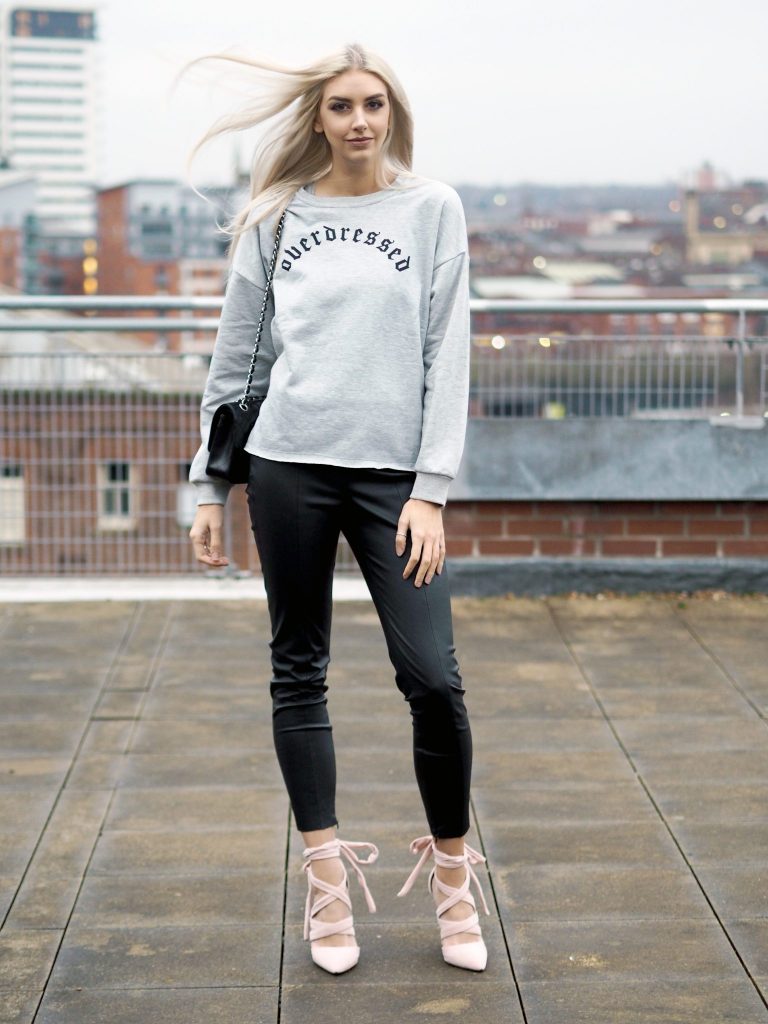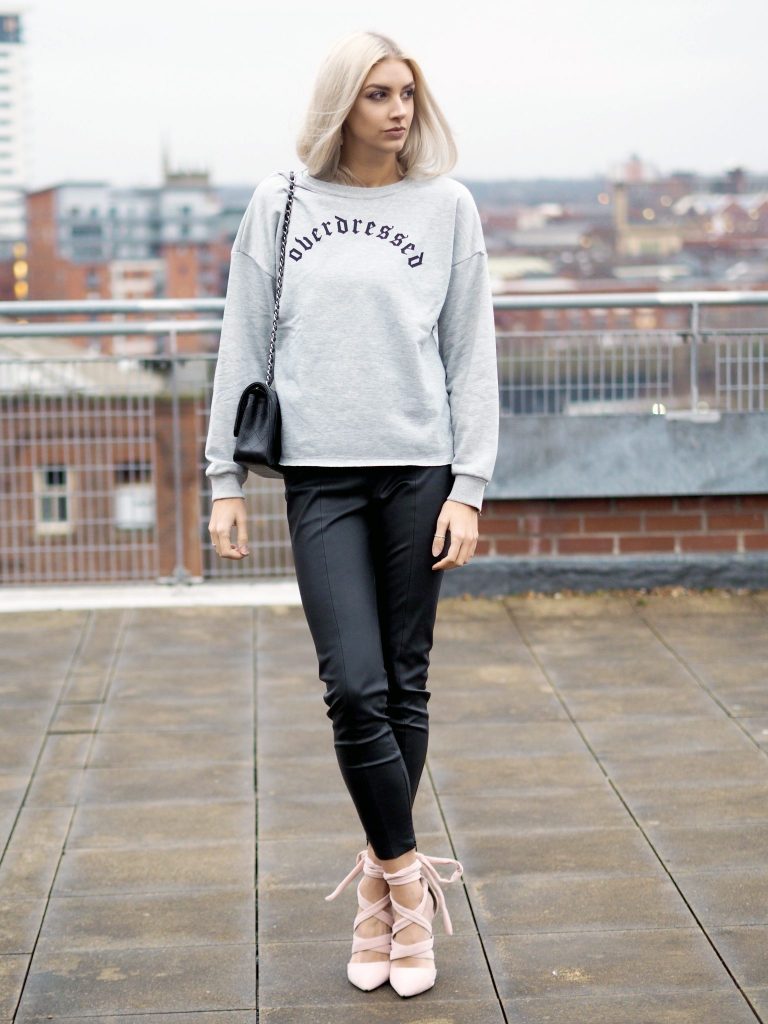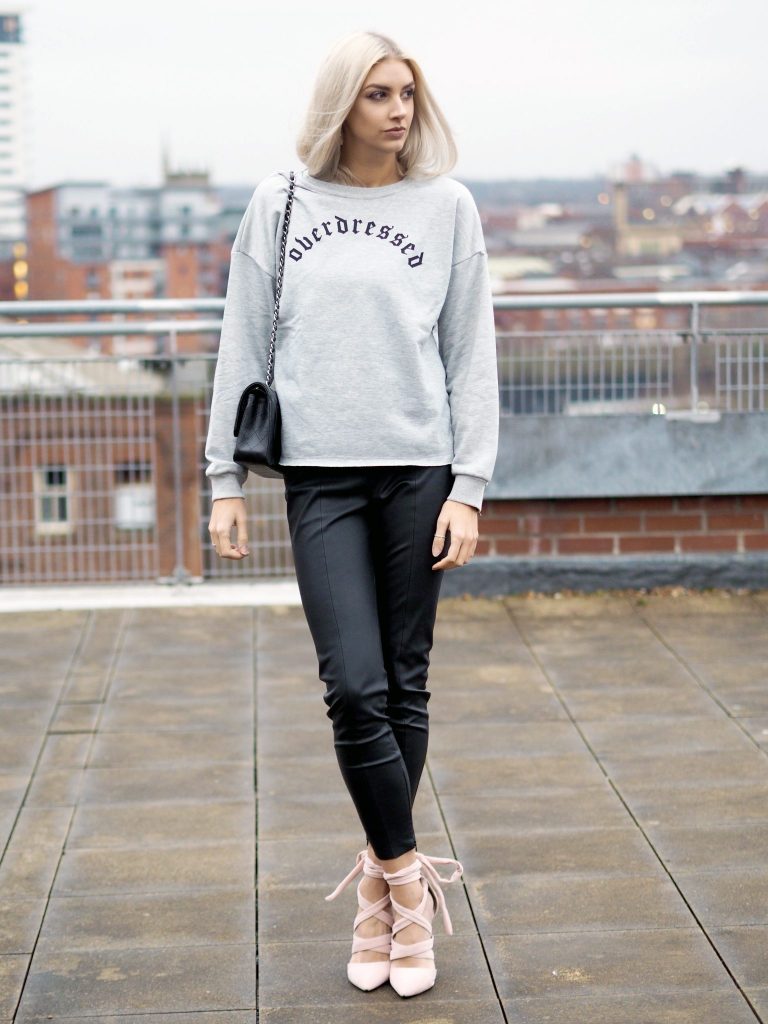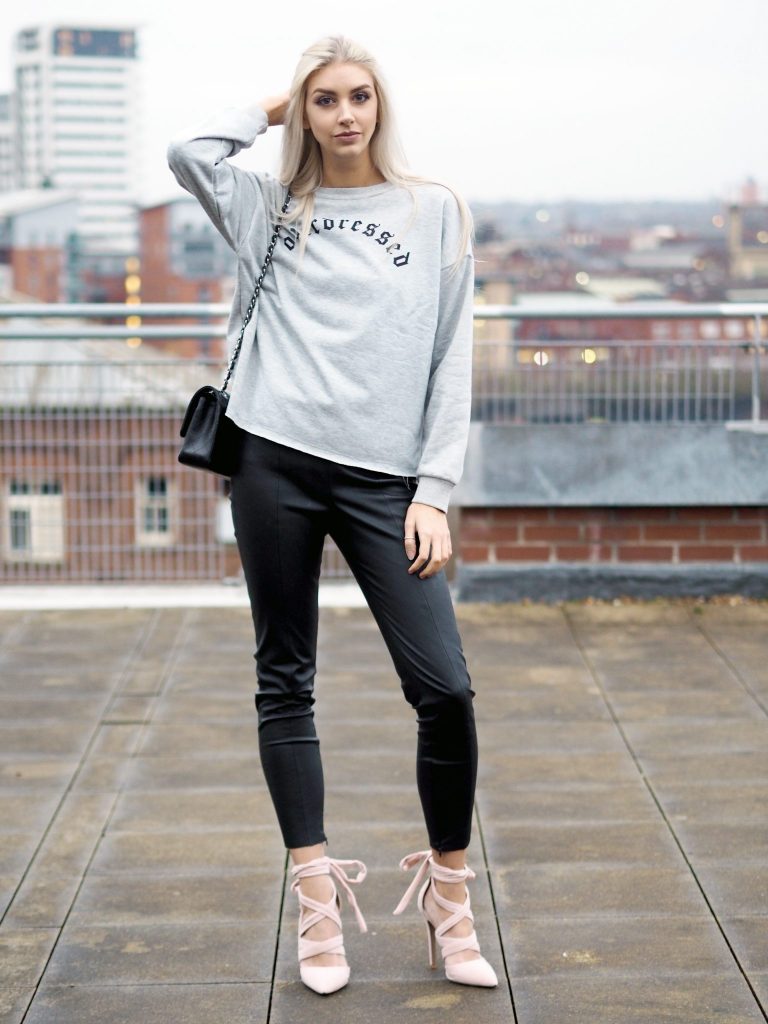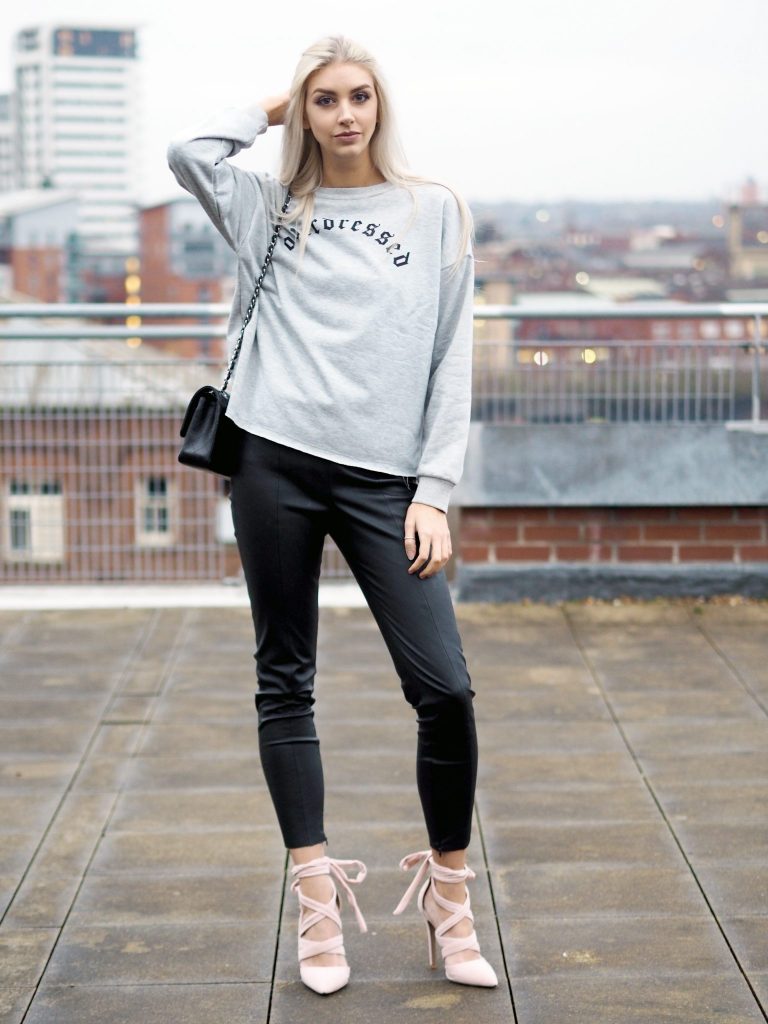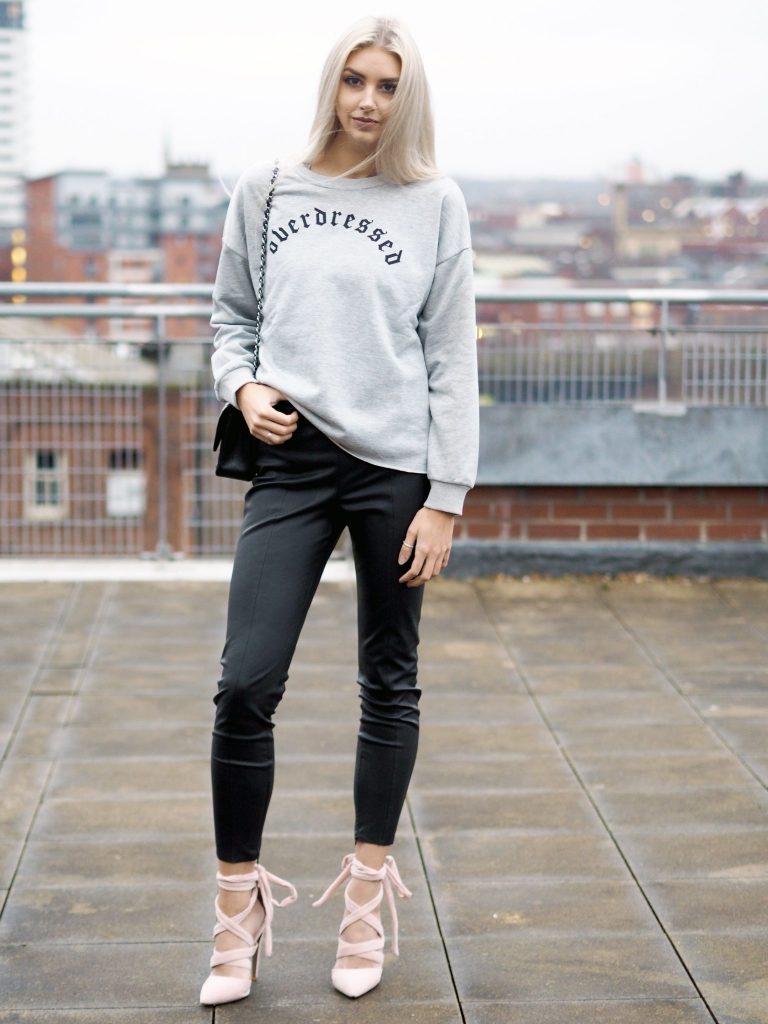 If you saw yesterday's post, you will know that I am putting together a series of posts featuring some awesome sweaters from Sammydress. I'm showing how different styles of sweater can really change up an outfit, depending on what sort of look you want to acheive. Sammy dress has an amazing range of clothing for women, men and kids, and even sell homeware and accessories too.
Grey Overdressed Sweater
I love this slogan sweater, and I think it looks awesome with some heels and nice trousers or a skirt. It isn't too thick so you could wear it out for drinks and not get too stuffy in it; it's actually quite light and very comfortable. I love the combination of the ironic logo, the rough cut edge at the bottom and the sweater style material – you can go either way and wear super dressy items with it, or go casual with some ripped jeans and trainers. This would make a perfect Christmas gift for slogan clothing lovers.
You can find the Sammydress Facebook pages here and here, and a gallery of customer's looks here.
Would you dress this sweater up or down? Let me know what look you would go for in the comments below!
LL x
*Some of these items were gifted to me – all opinions are my own