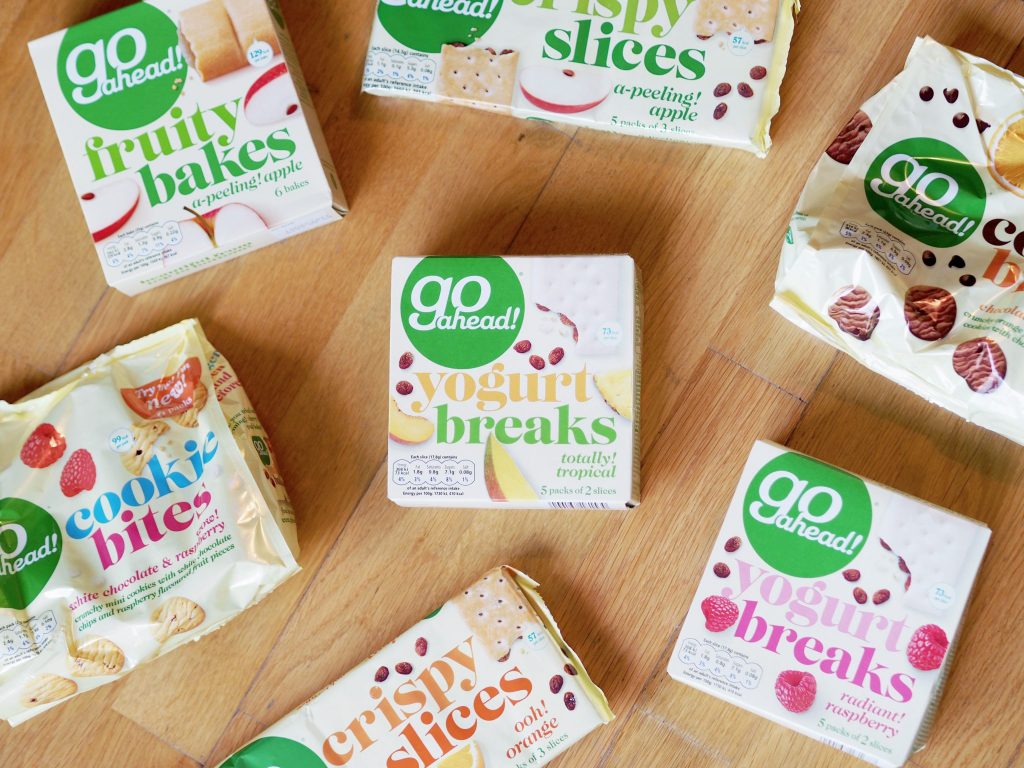 As you may have noticed, I have been trying to focus more on healthy eating and maintaining a healthy lifestyle this year. The main challenge of this for me is food. I am a huge foodie and a serial snacker, so finding healthy alternatives and ensuring I don't over-eat or snack too much is my biggest obstacle.
One of the things I have done to help with this is to meal prep on Sundays. I am constantly busy, so having meals that are ready to go during the week not only saves me time, but ensures that I am eating healthy, pre-prepared and fresh meals that I have made at the weekend and know exactly what has gone into them.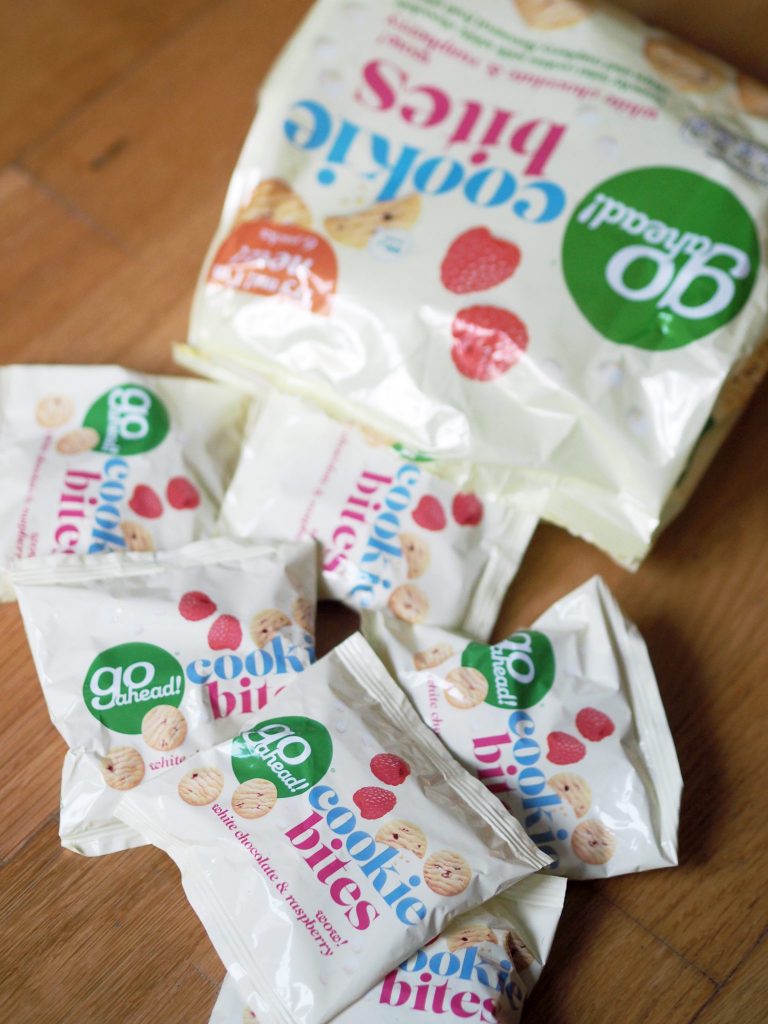 Another thing that fits in with meal prep is snacks. I tend to eat little and often, so I always have snacks in my handbag for when I get peckish throughout the day. On top of this, if you work in an office environment, you may well know that there are always cakes and naughty treats lurking, so it's always nice to have a healthy option to hand for when you get those cravings, and everyone else is waving chocolate under your nose!
For those moments of temptation, or when you need a healthy snack to keep you going until lunch time, Go Ahead have released the perfect range of products to suit any healthy-snacker and those with a sweet tooth. The range includes Yogurt Breaks, Cookie Bites, Fruity Bakes and Crispy Slices, and they come in a whole array of flavours; so you are sure to find something that suits your sweet snacking needs.
Yogurt Breaks in Radiant! Raspberry
I am starting off with my favourite from the range here. I love the creaminess of the yogurt, and the raspberry flavour compliments this perfectly. At only 73 calories a slice, these are ideal for me when I fancy a sweet treat or want to avoid the cookies and donuts being passed around the office.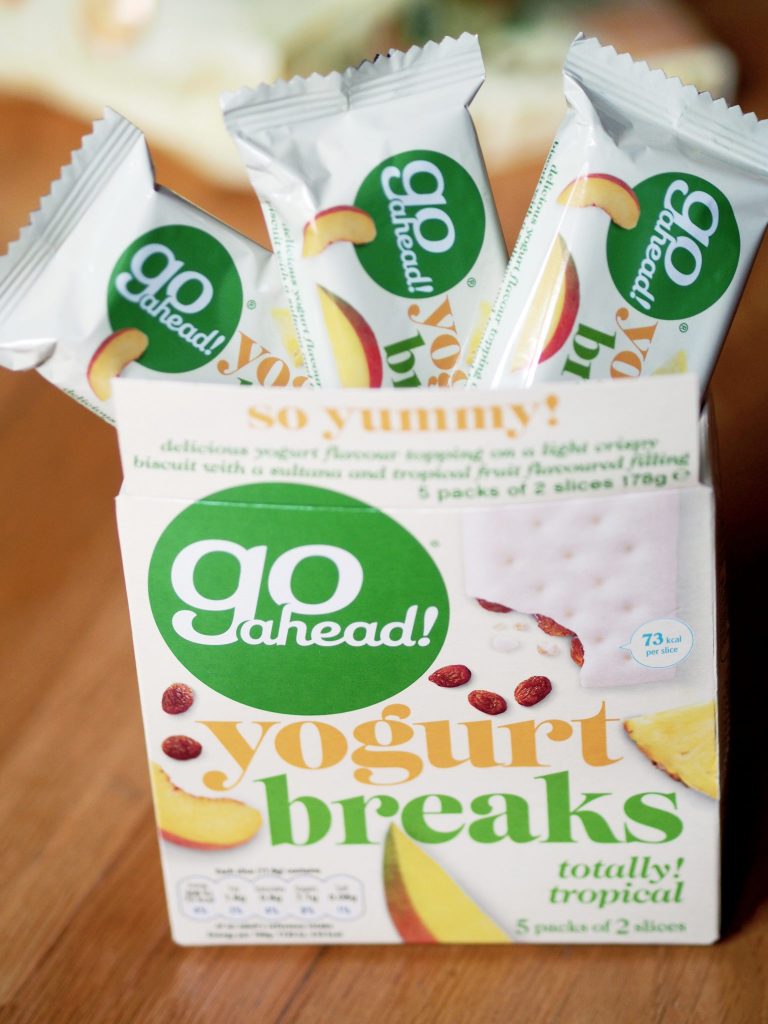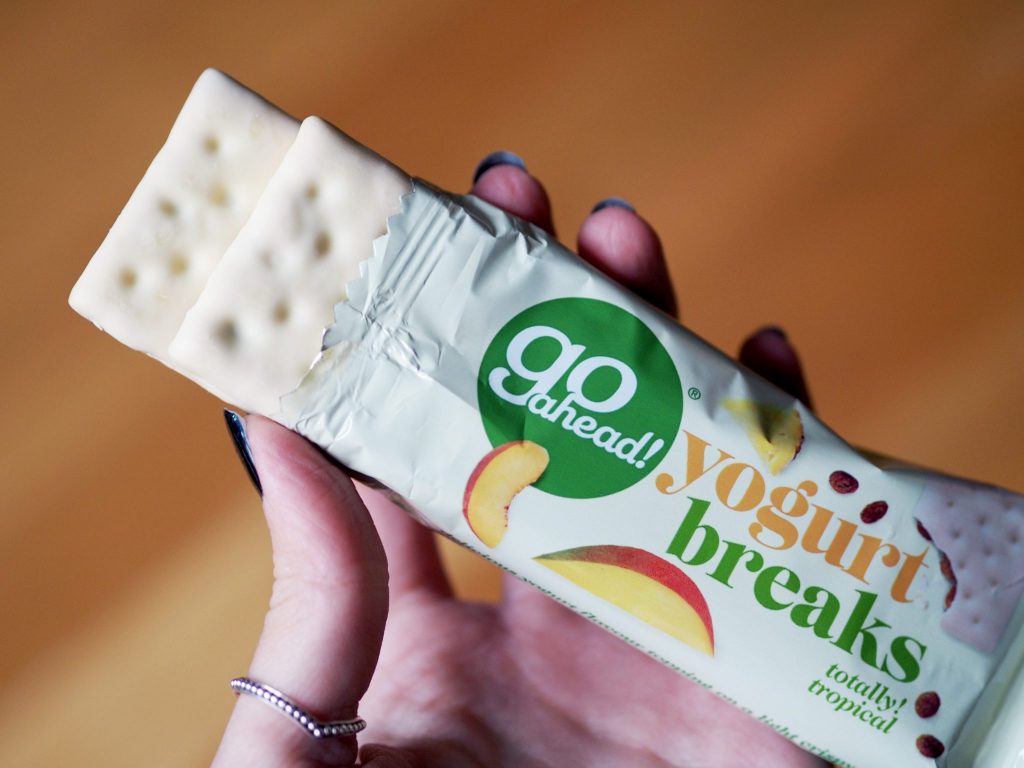 Yogurt Breaks in Totally! Tropical
Again, the creaminess of the yogurt on these bars makes you feel like you're snacking on something really indulgent, but at only 146 calories per pack, you can rest easy knowing you won't be feeling guilty later in the day.
The Yogurt Breaks also come in Fab! Forest Fruit, Sassy! Strawberry and Cute! Red Cherry flavours. RRP £1.99 for 5 packs of 2 slices.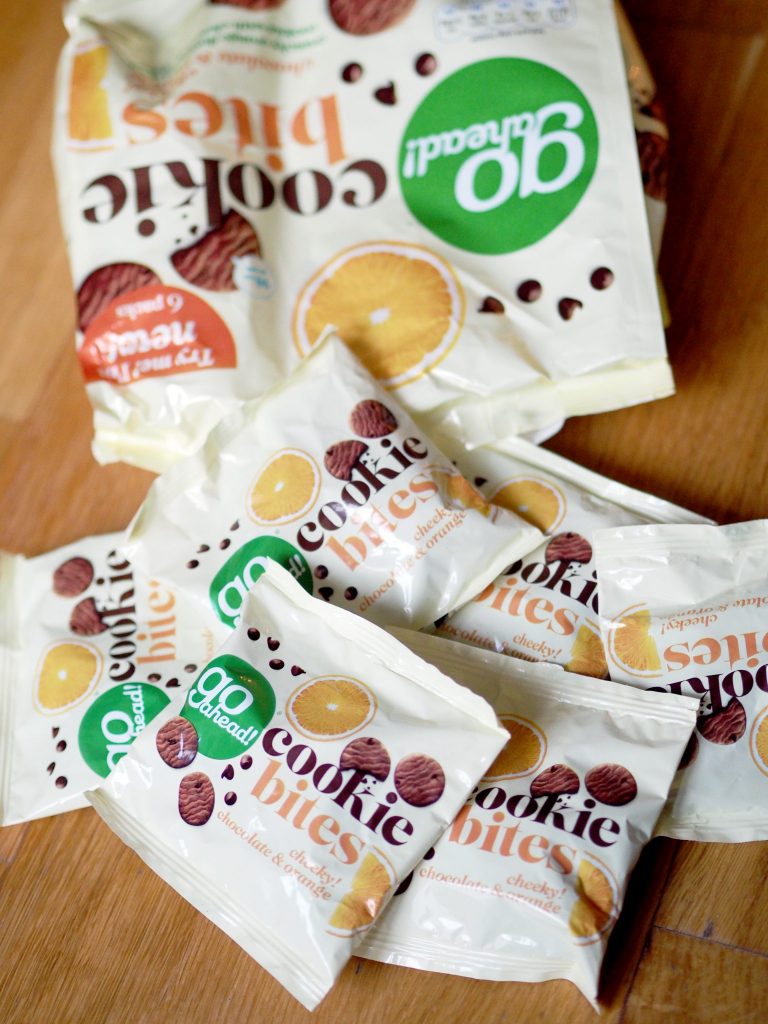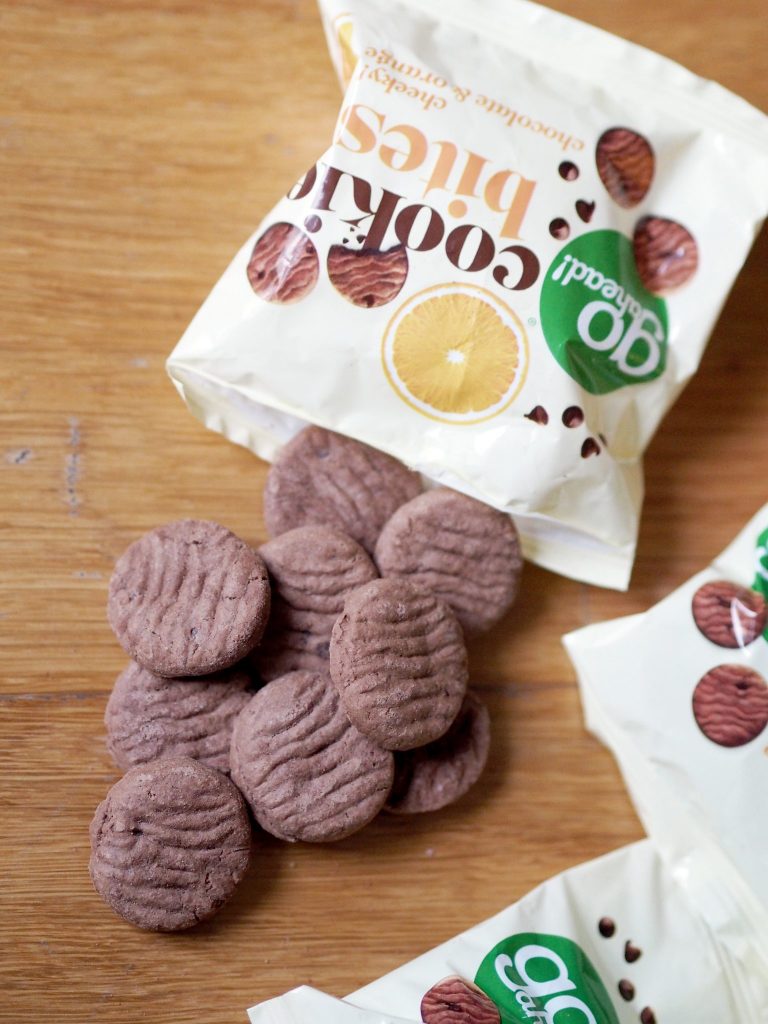 Cookie Bites in Cheeky! Chocolate & Orange
This snack is ideal for any self-confessed chocoholic, and are a perfect alternative to wolfing down multiple biscuits when you get those cravings. The packs are perfectly portioned into 98 calorie servings, so they are great for keeping in your desk at work, or for a little treat after your evening meal.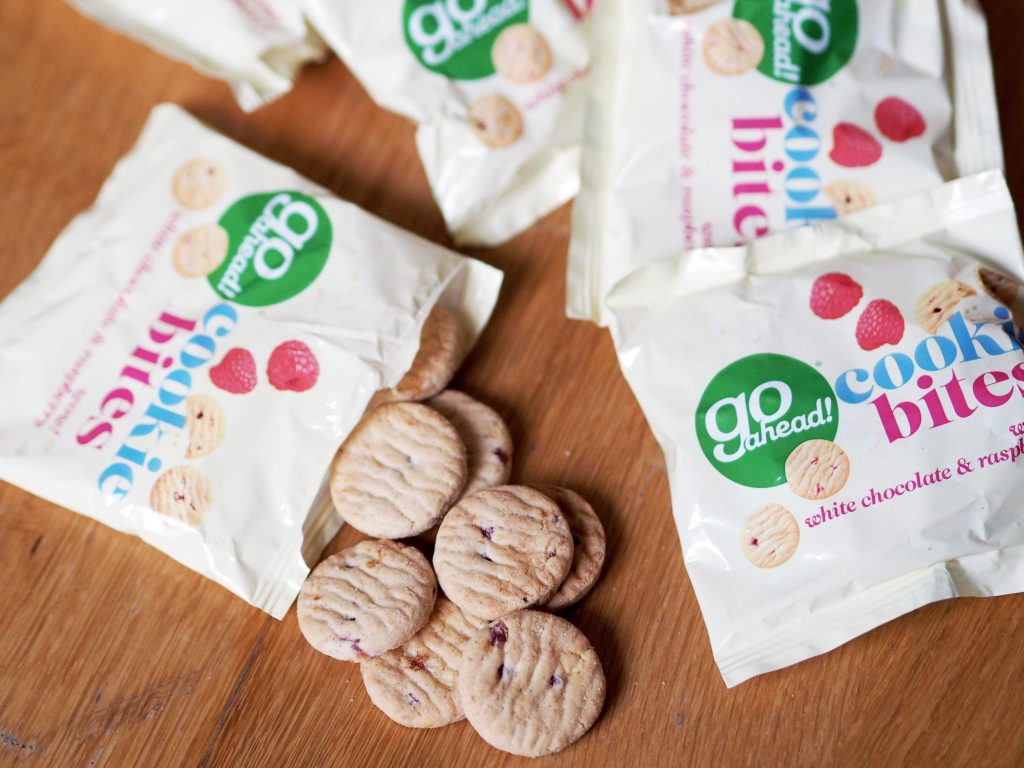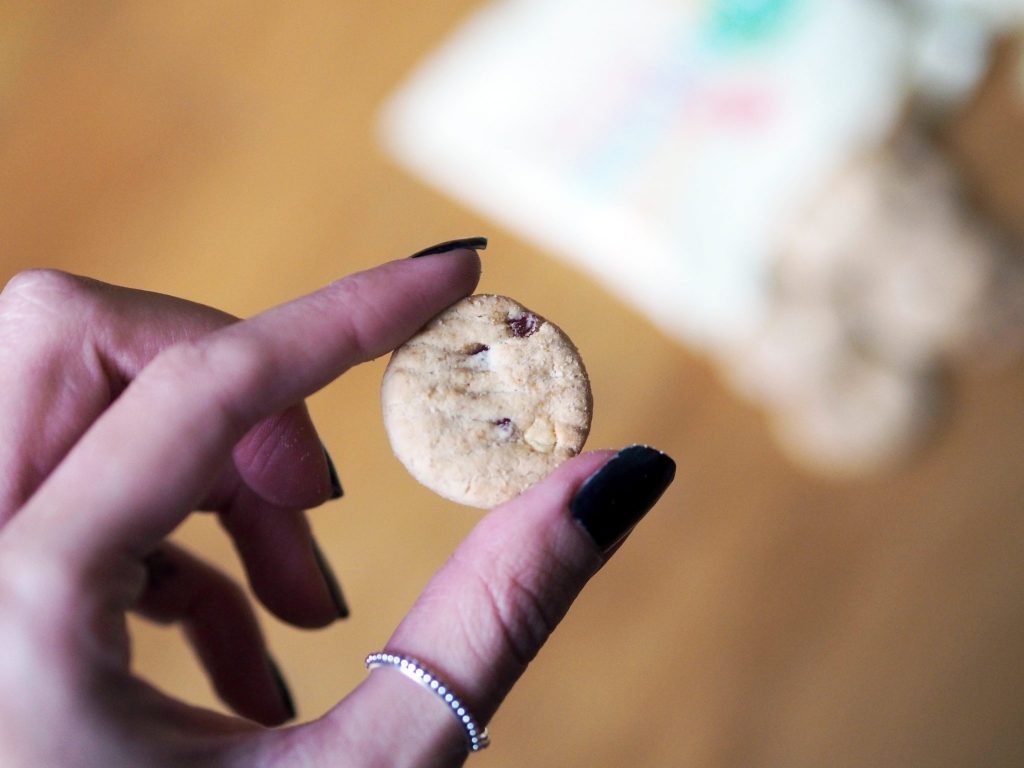 Cookie Bites in Wow! White Chocolate & Raspberry
Like the choc-orange version, these are ideal for keeping in work or for a post-meal snack when you just need something sweet to finish a meal. If you're craving cookies or cake then this is the perfect low-calorie alternative that will kick your craving without any of the guilt.
These delicious cookies are RRP £1.99 for 6 packs.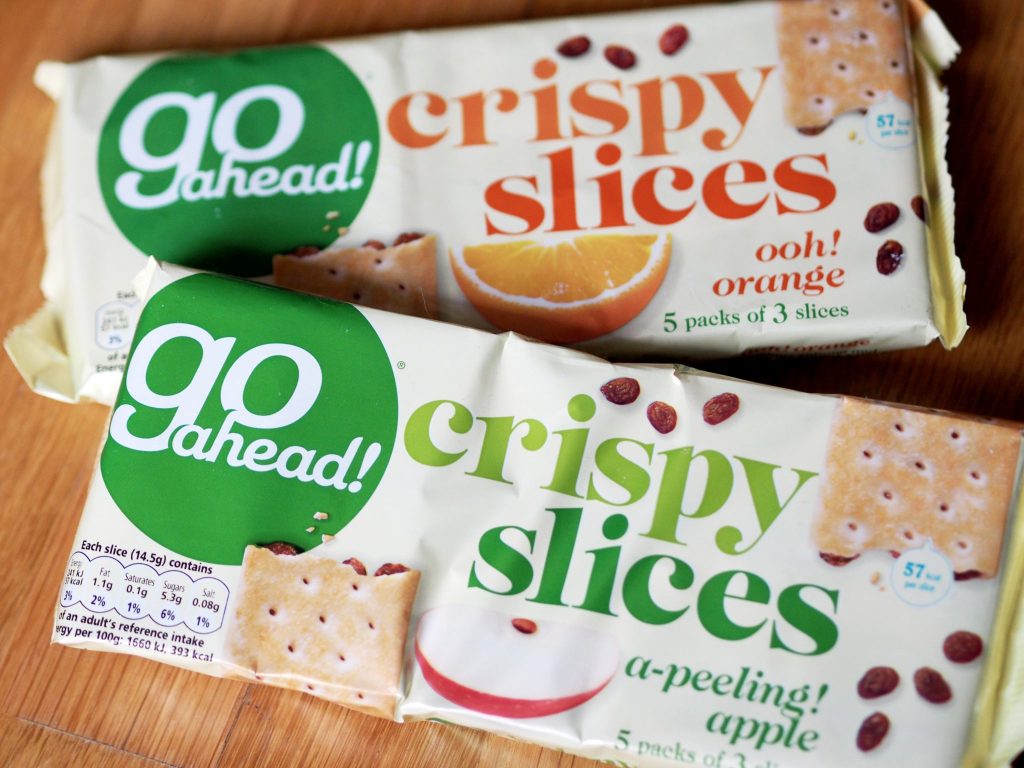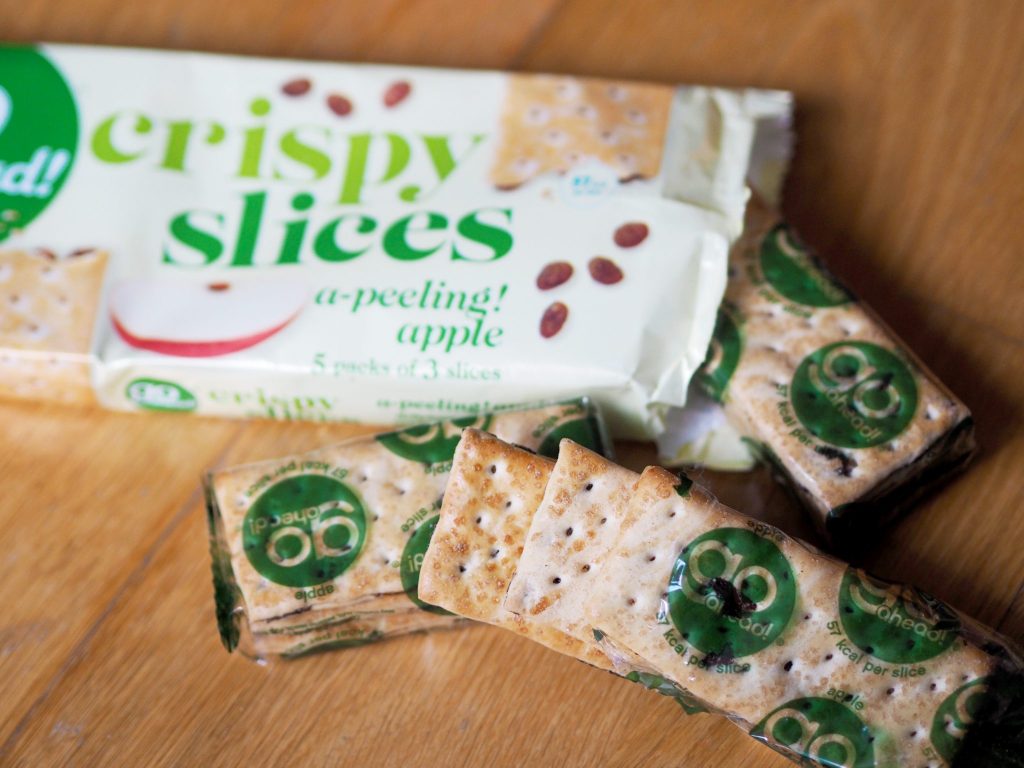 Crispy Slices in A-peeling! Apple
These crispy slices are the perfect handbag companion. If you're always busy like me, they are great to have as a breakfast or snack on the go. Some breakfast bars like this can be a little dry and un-satisfying, but these actually remind me a little of apple pie. There is a perfect amount of fruit in the centre, and the outside has that gorgeous coating of sugar to give sweetness to the pastry and always makes me think of autumnal pastries when im eating them.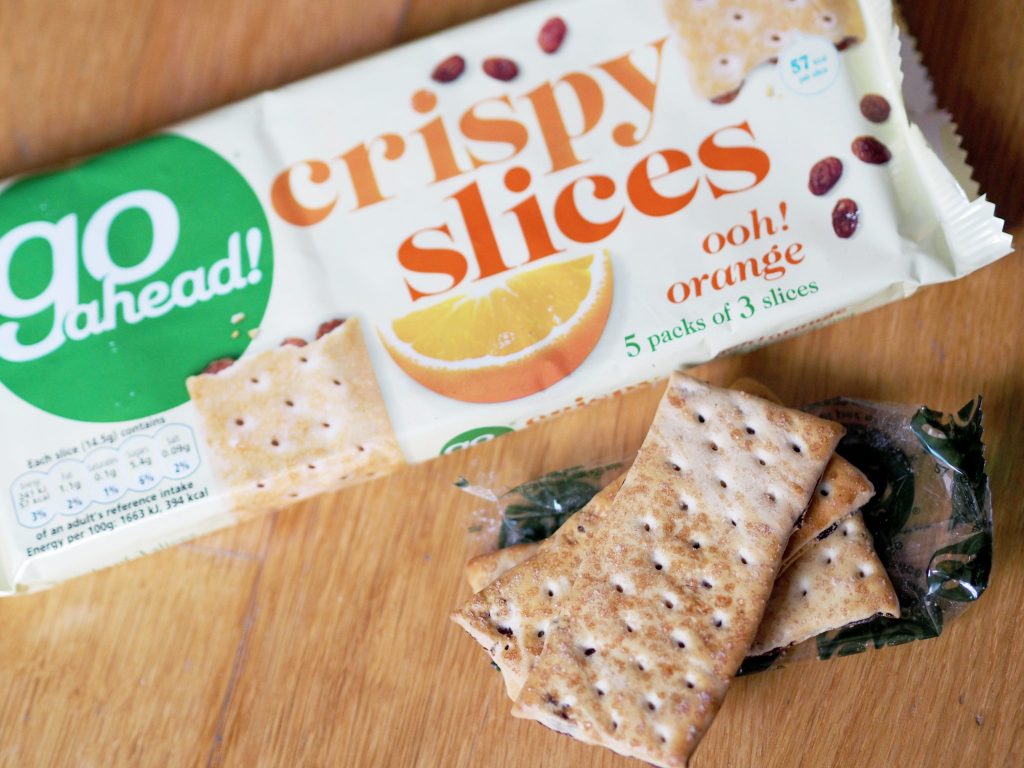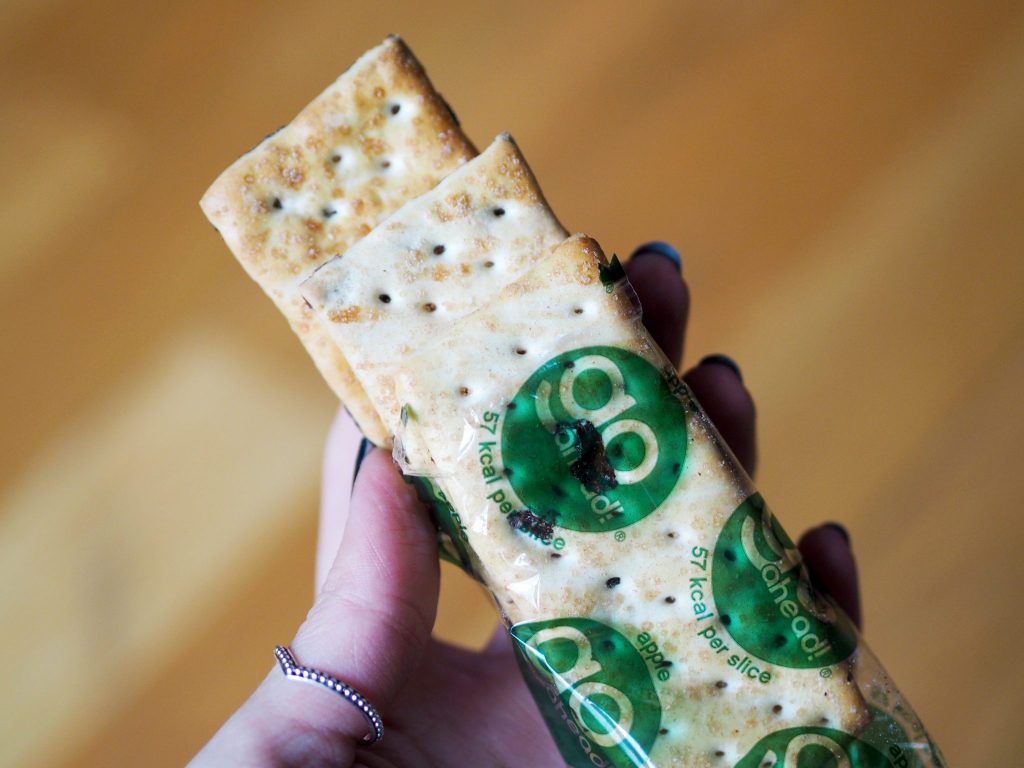 Crispy Slices in Ooh! Orange
If apple isn't your thing then the crispy slices also come in orange flavour. These biscuits are super light and crispy, and perfect to liven up your mid-afternoon snacking.
The Crispy Slices also come in Fab! Forest Fruit, Radiant! Raspberry, cute! Red Cherry, Blissful! Blueberry and Sassy! Strawberry flavours. Their RRP is £1.65 for 5 packs of 3 slices.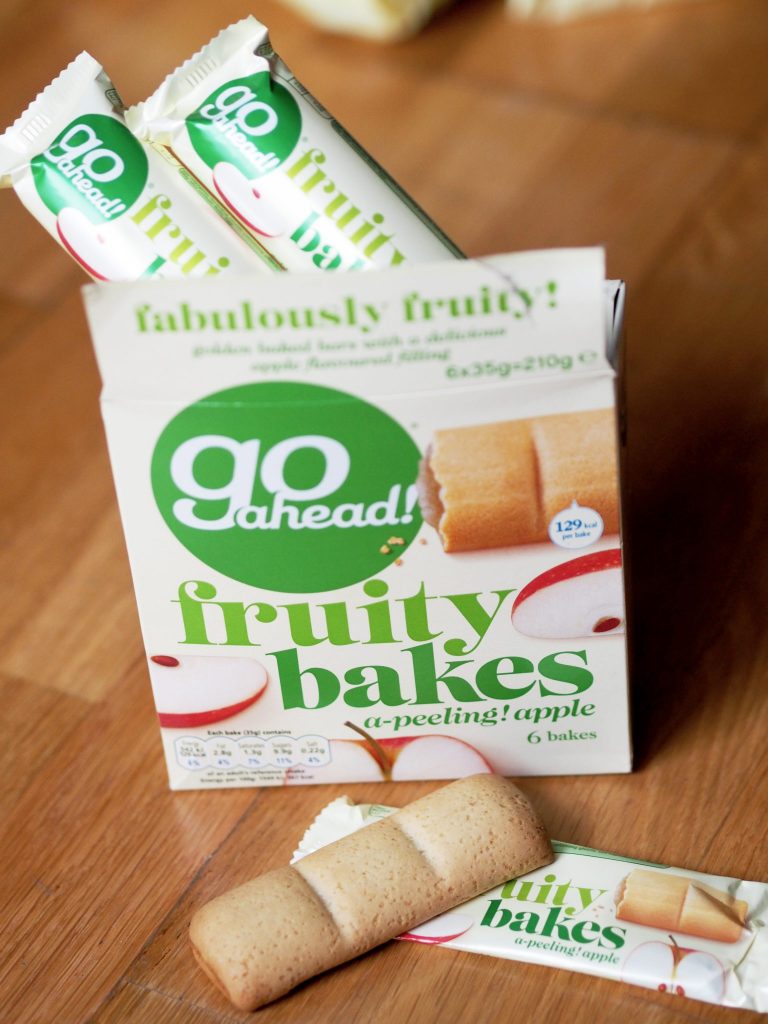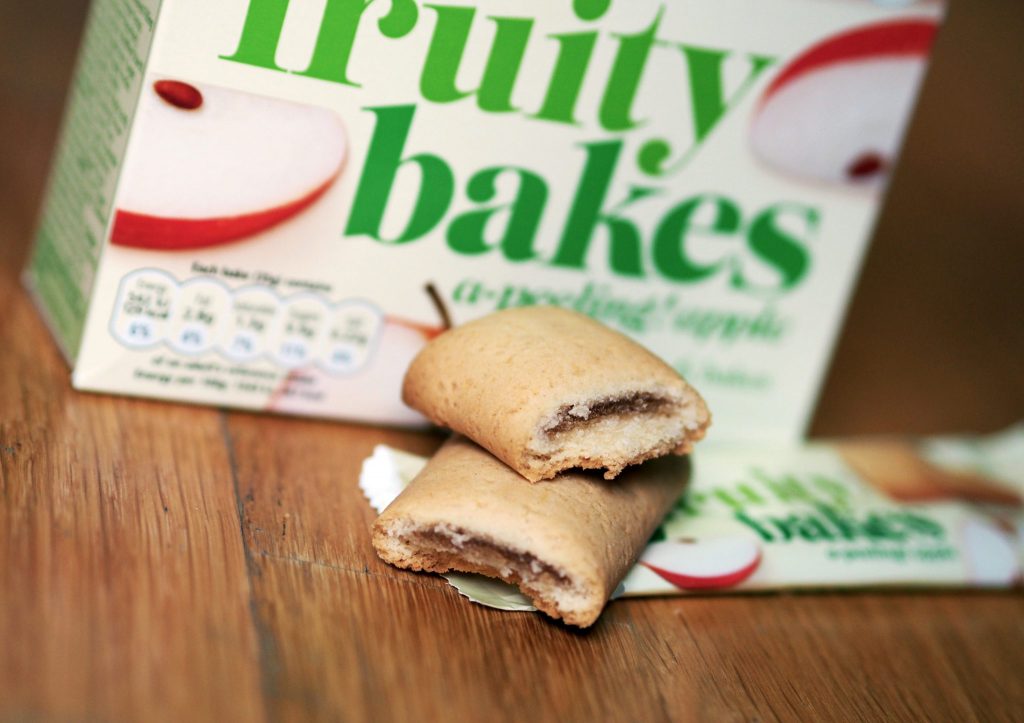 Fruity Bakes in A-peeling! Apple
If you prefer something a little more cakey than biscuity then this is the one for you. These fruity bakes are filled with a delicious apple centre, and they are just wonderful during these autumnal months. Again, these make me think of apple pies when I am eating them, and I really like them as a mid-morning snack. There are lovely and soft, so if you're looking for something to help avoid that slice of cake or jam donut then this one is for you.
Fruity bakes also come in Sassy! Strawberry flavour, and retail at £1.99 for 6 bakes.
As you can see, Go Ahead really have released some great snacks in this range, with a vast range of yummy flavours and textures to suit everyone. They are a great all-rounder snack as they can be anything from breakfast to dessert, and snacks in between! Plus, all of the products are under 200 calories per packet – so if you want a sweet treat without the guilt then you need to try some of these delicious delights!
What are your favourite snacks?
LL x
*These products were sent to me for review – all opinions are my own