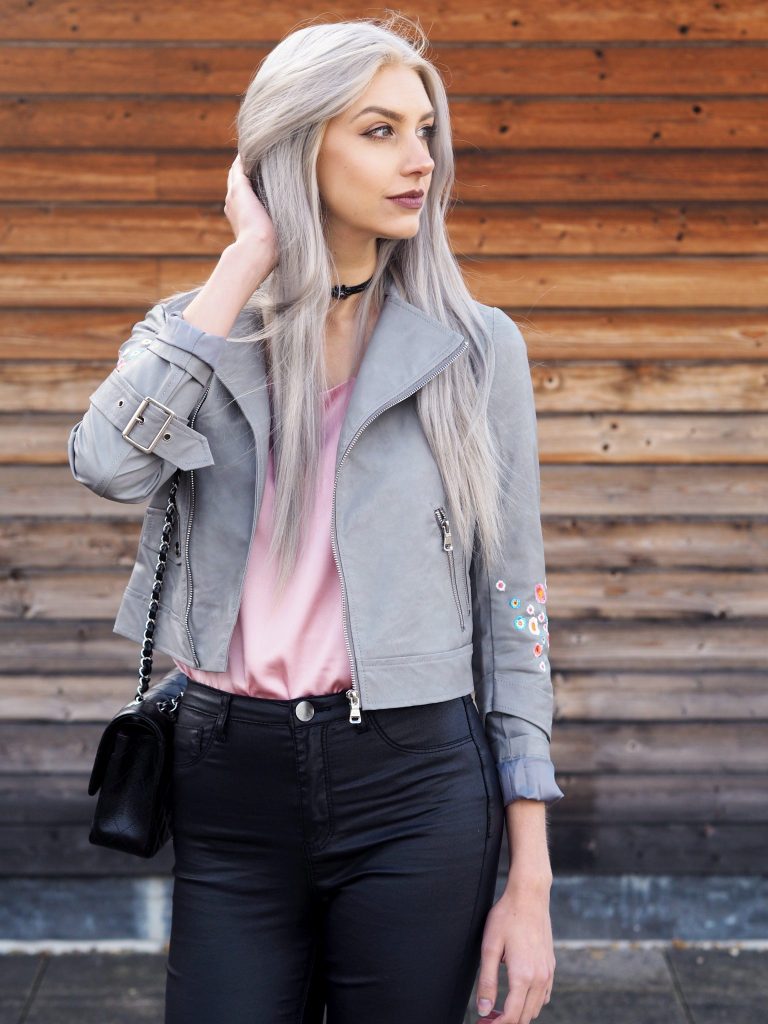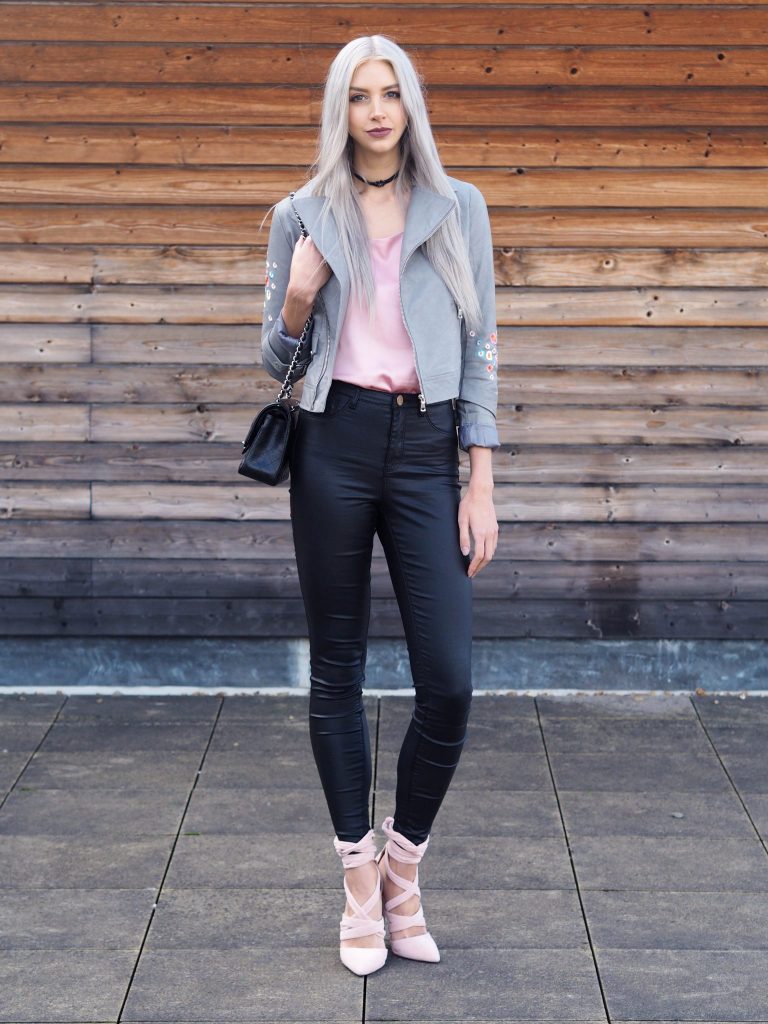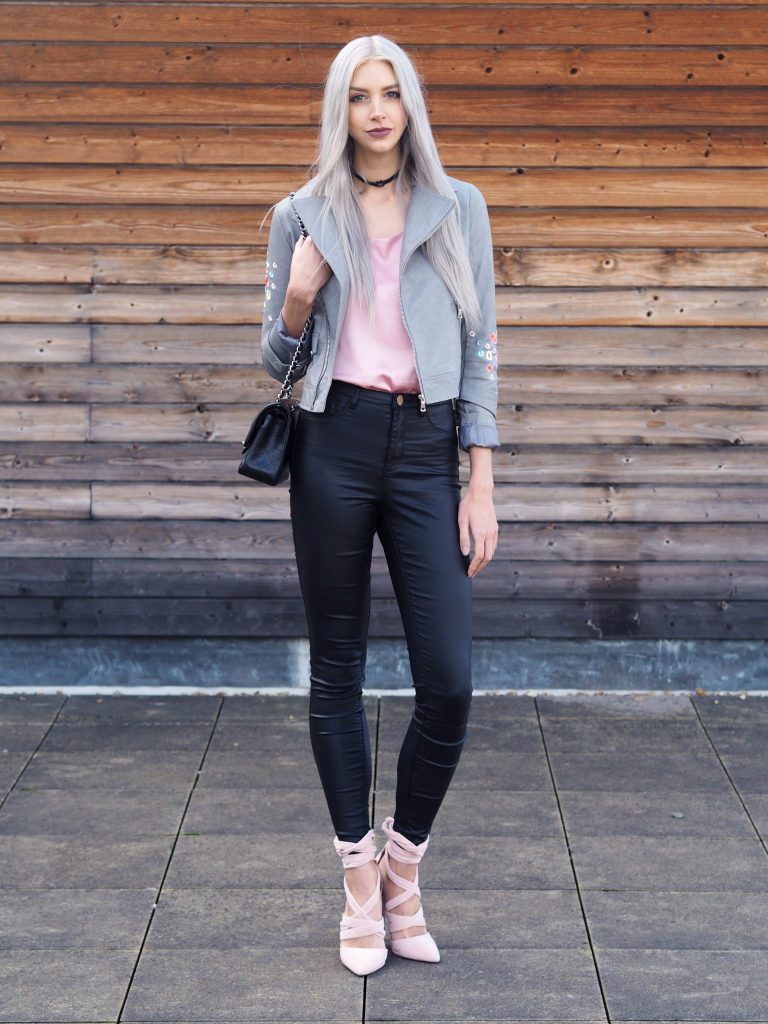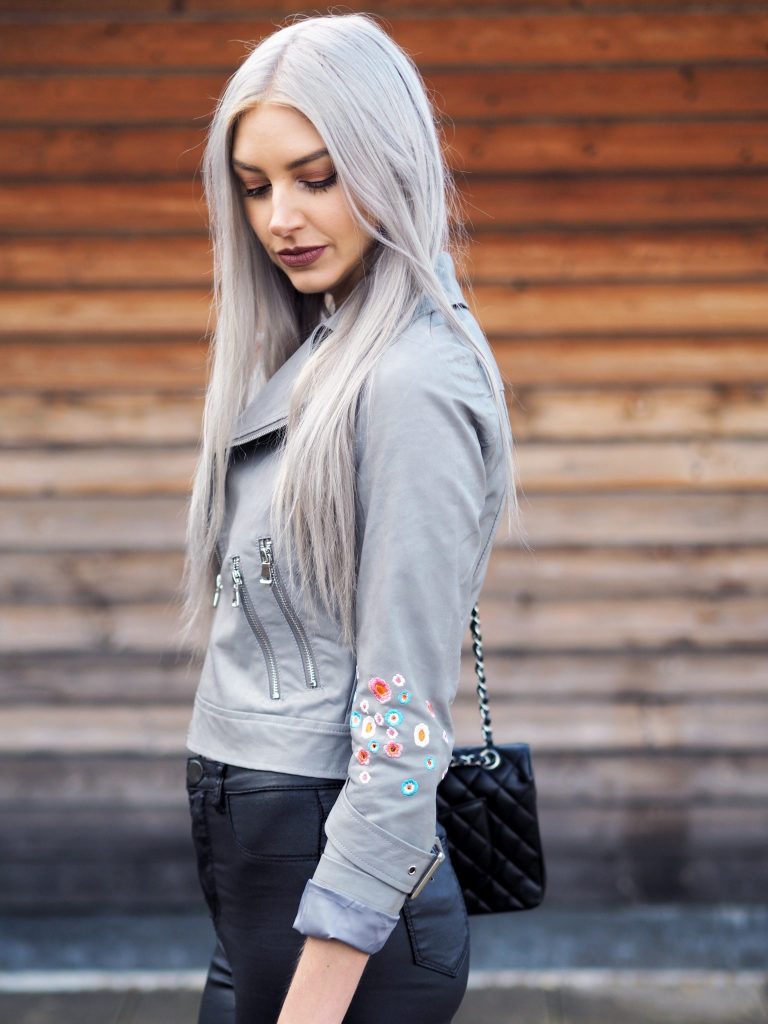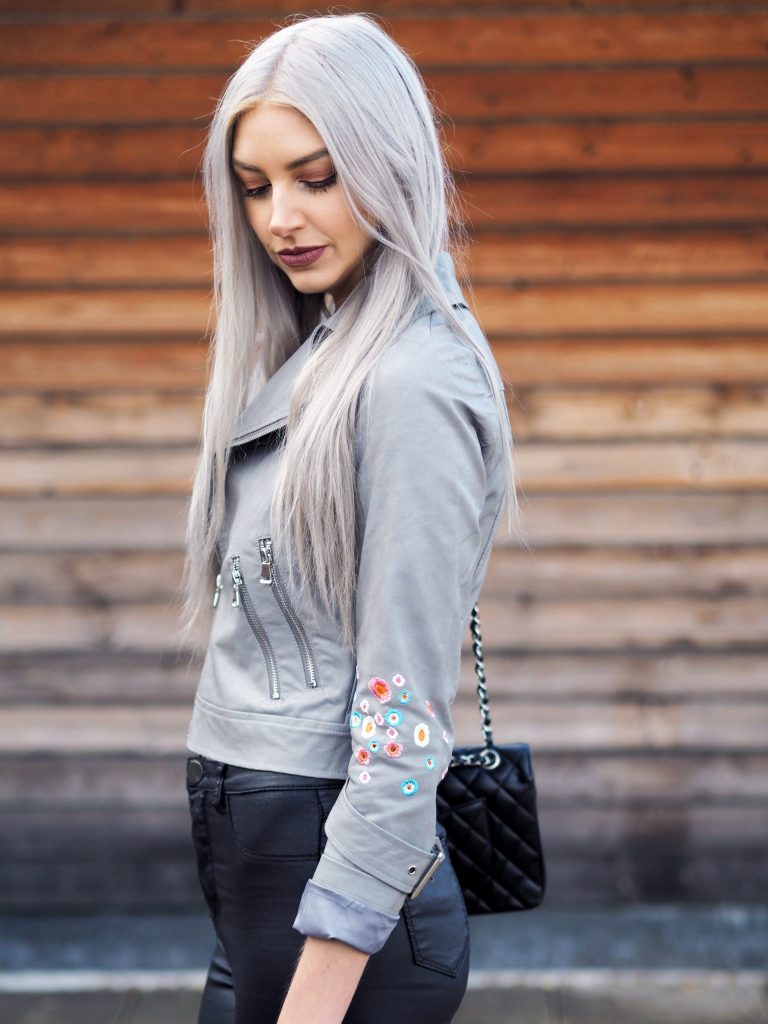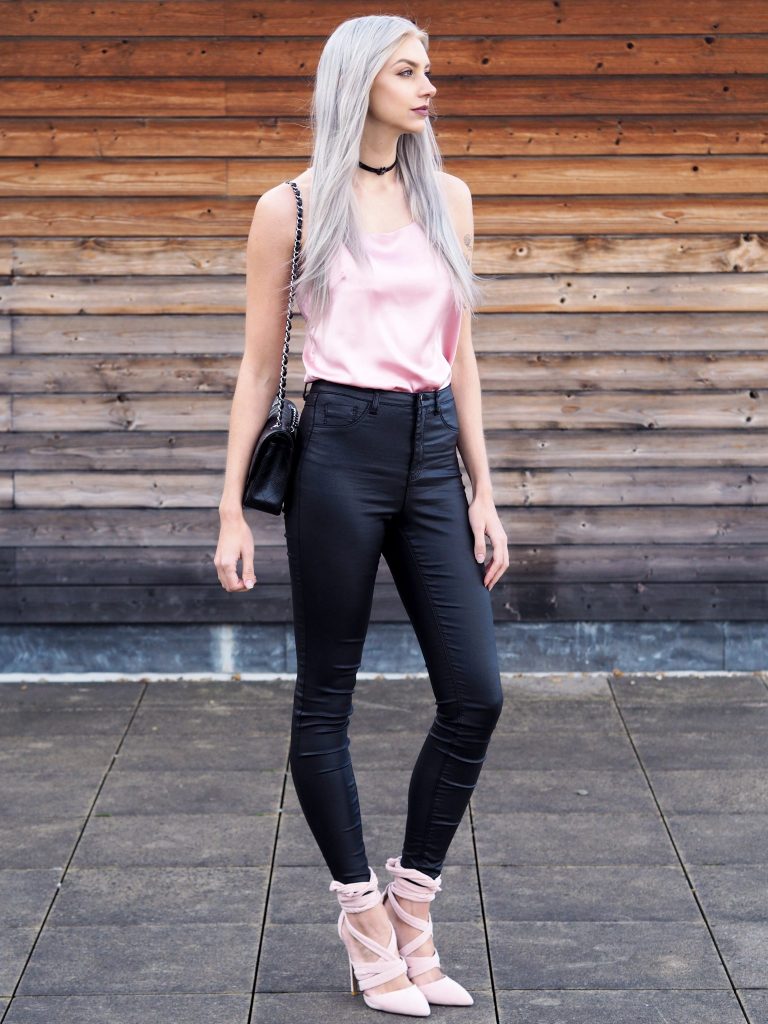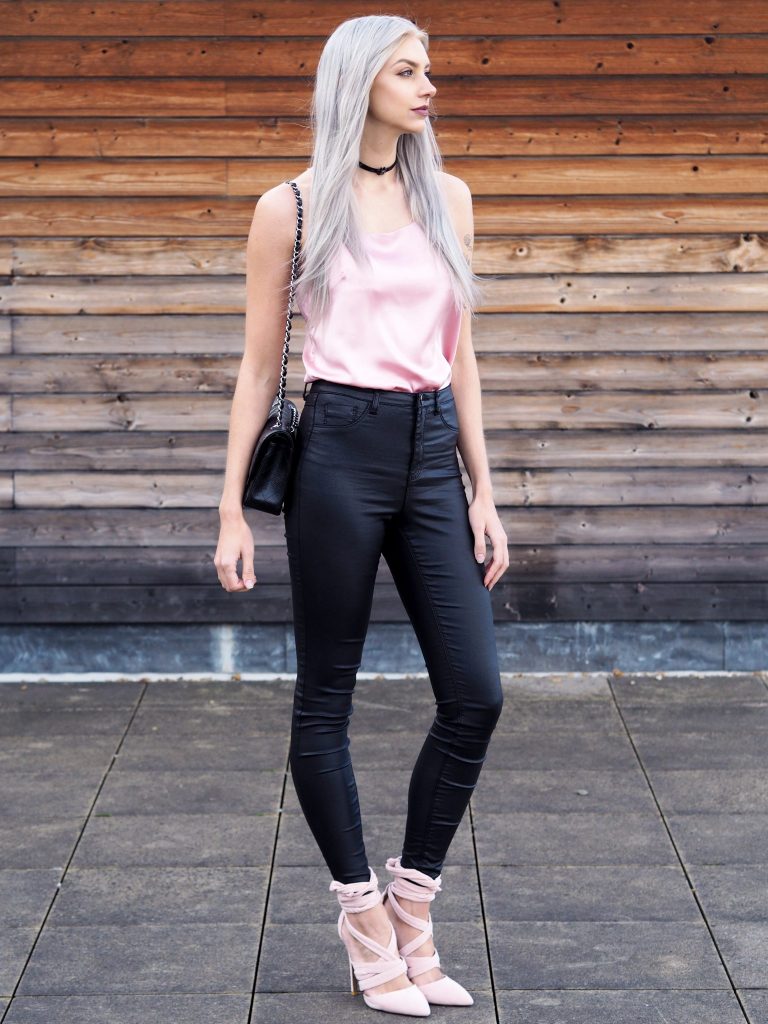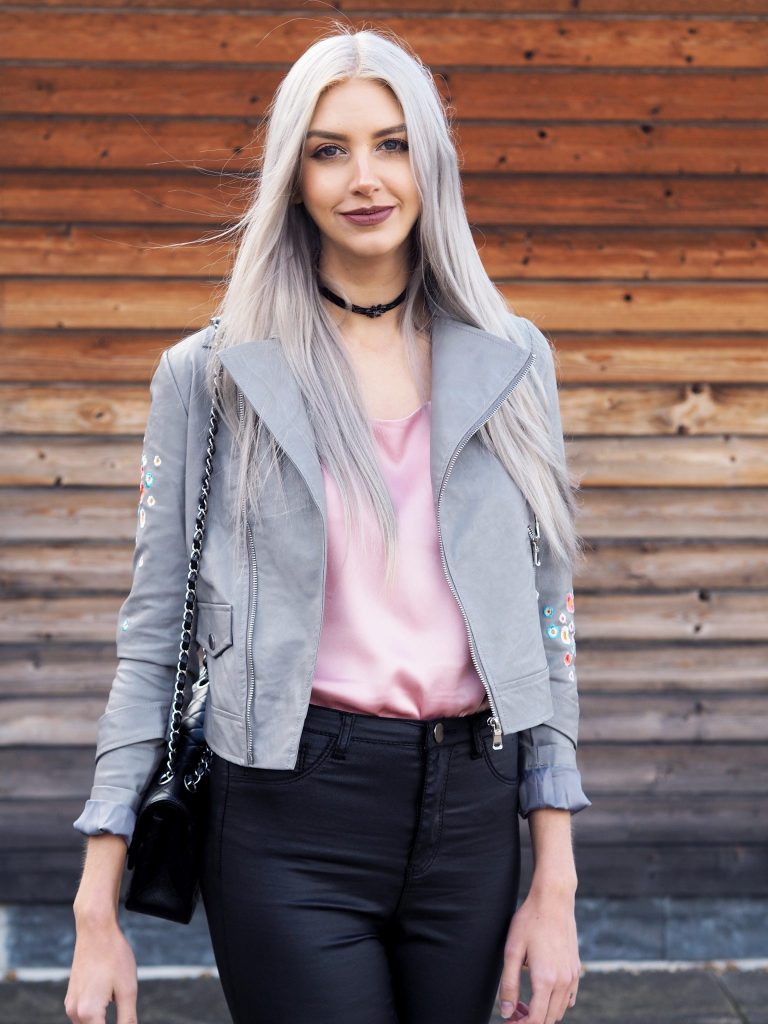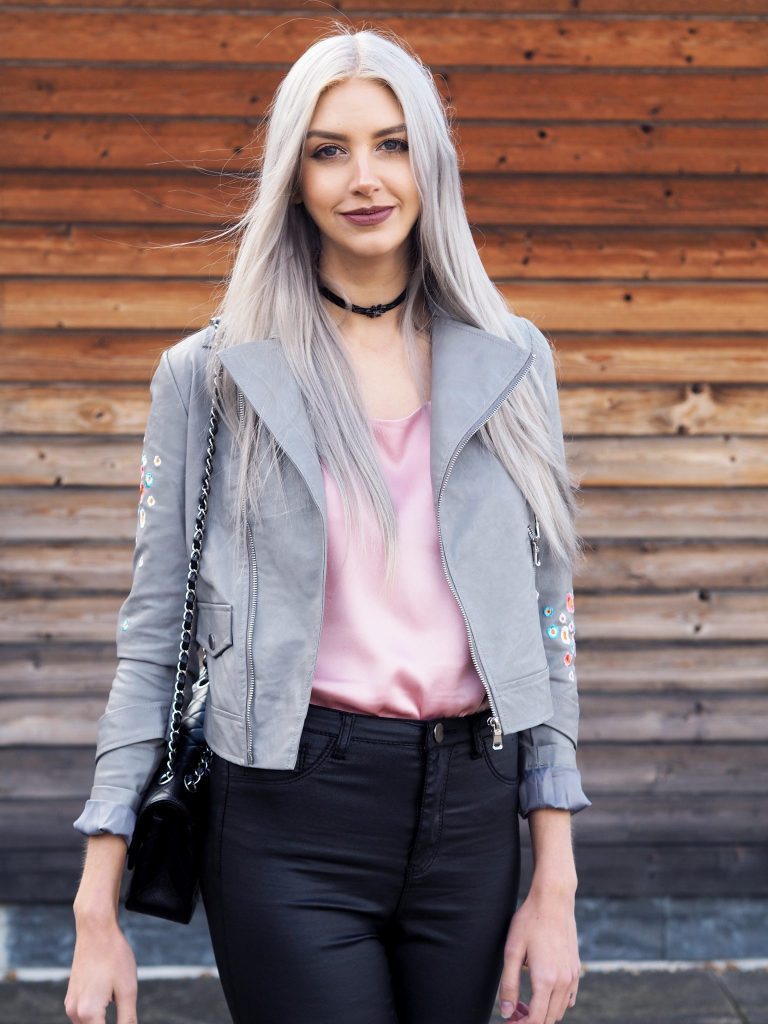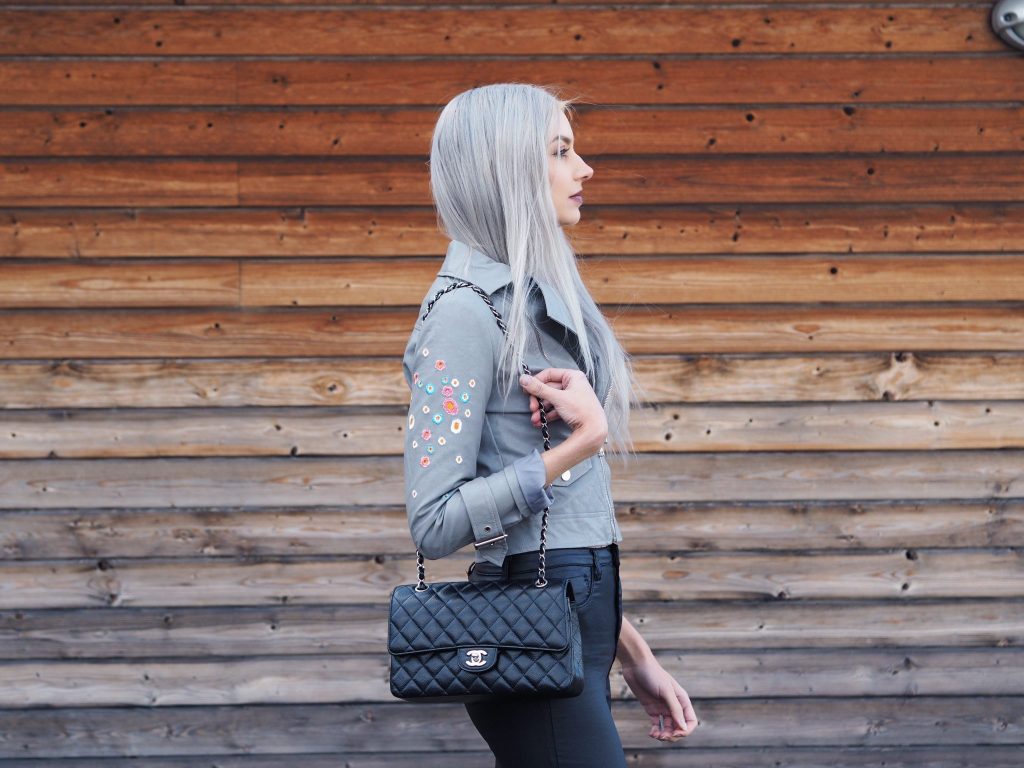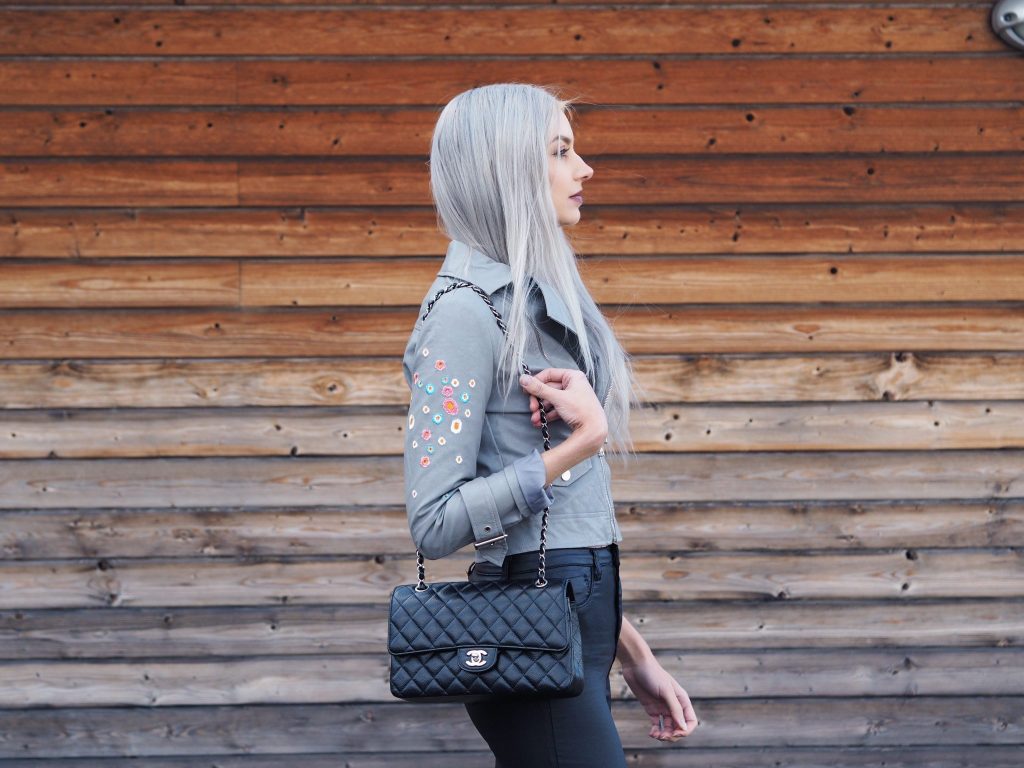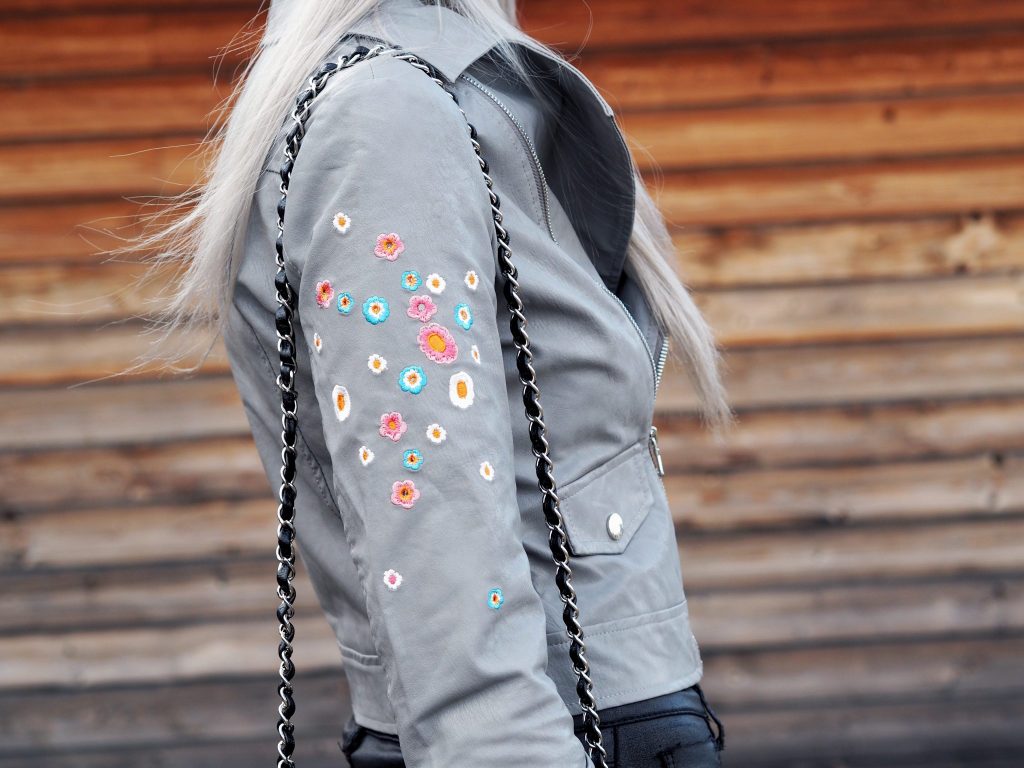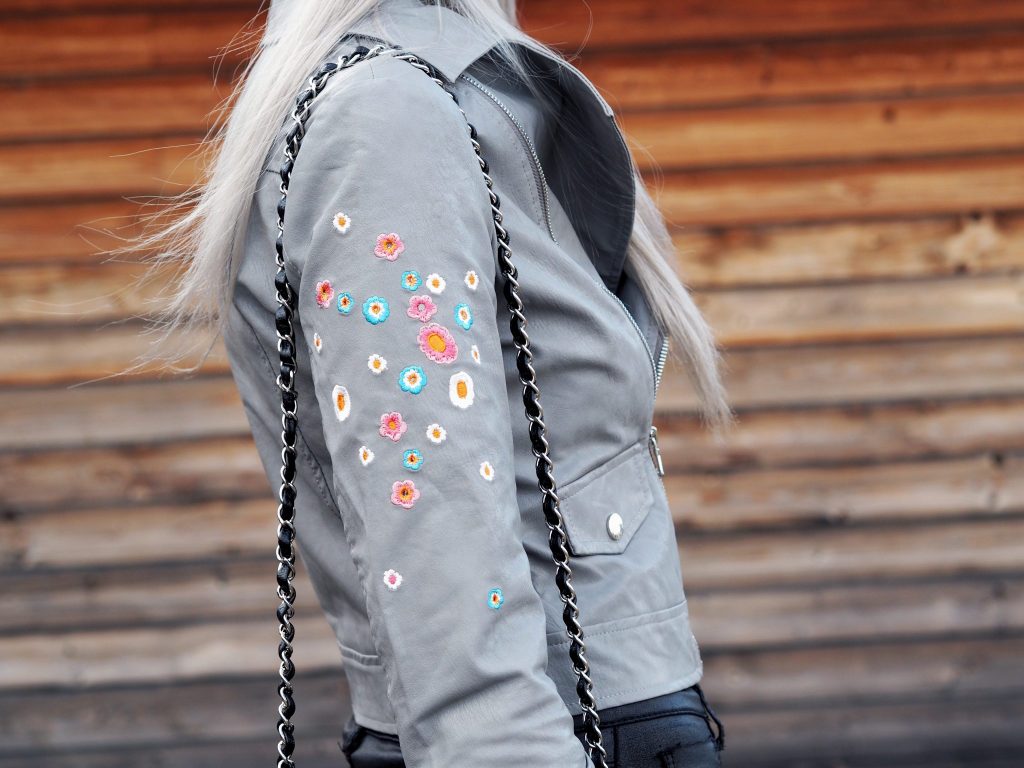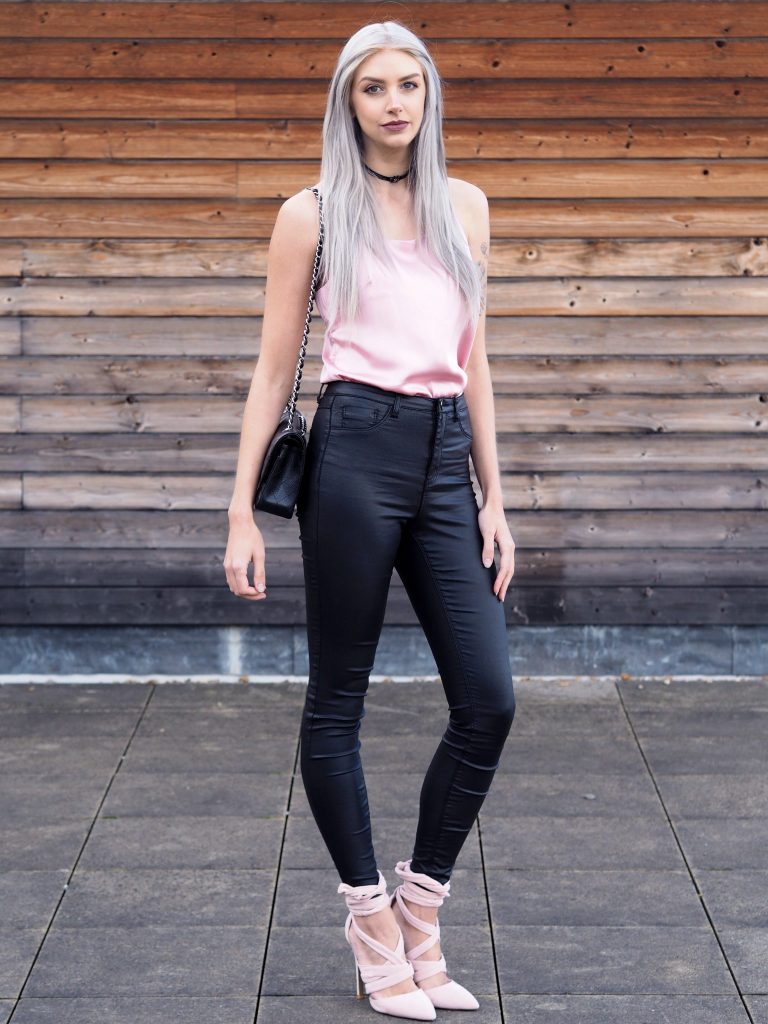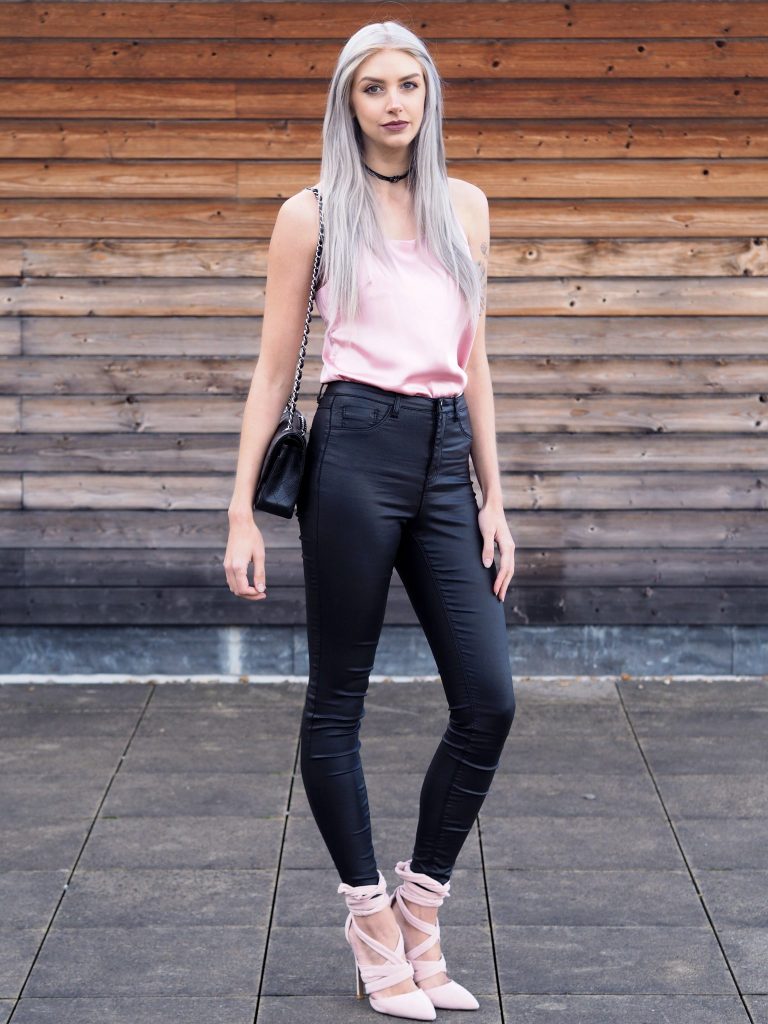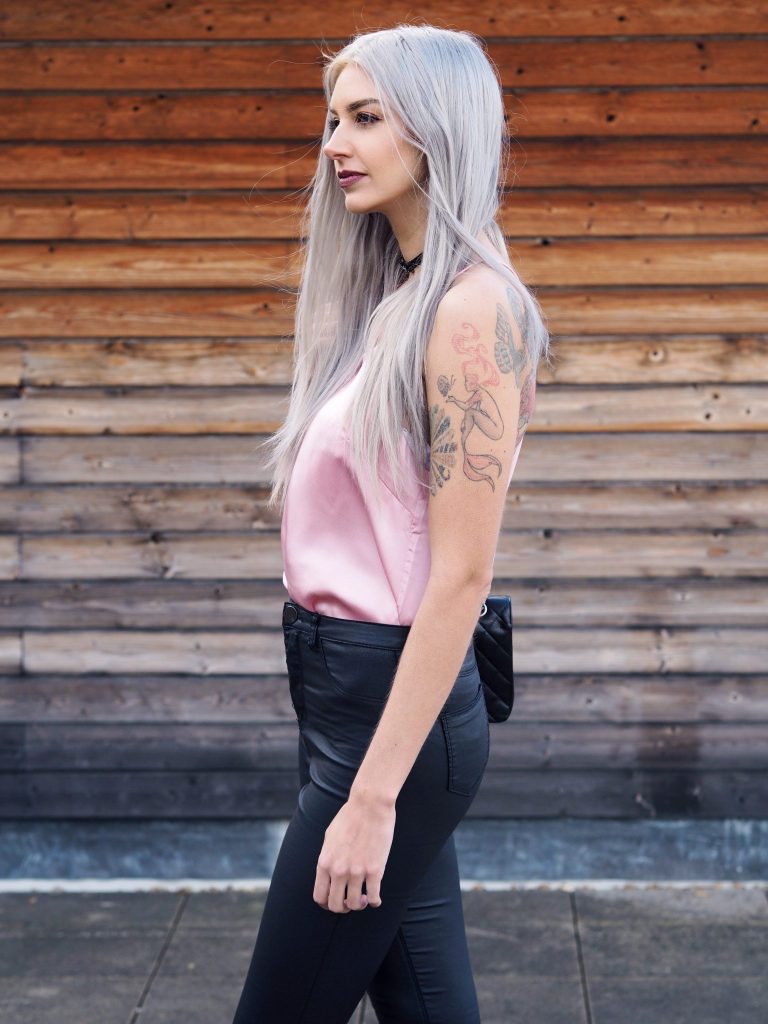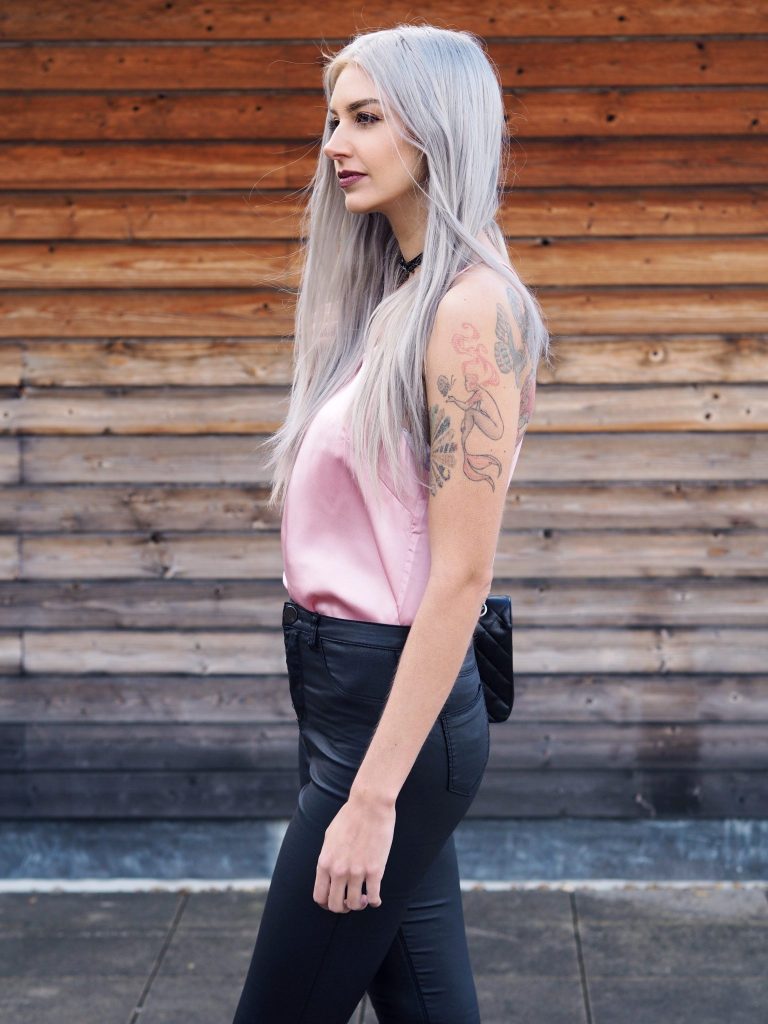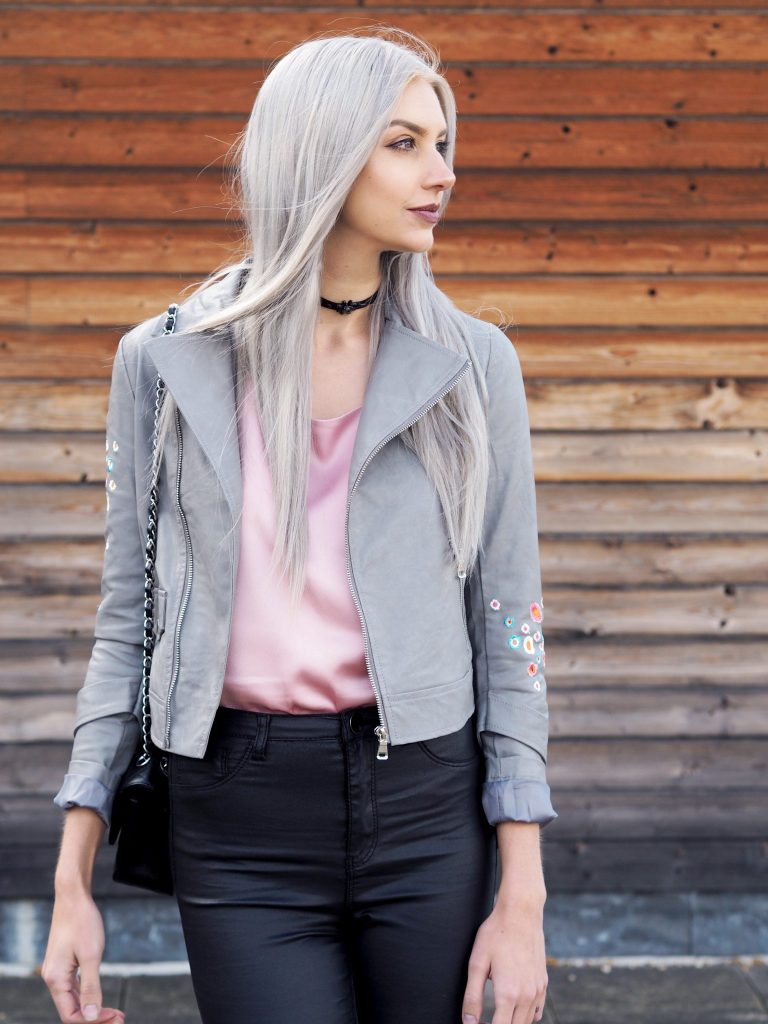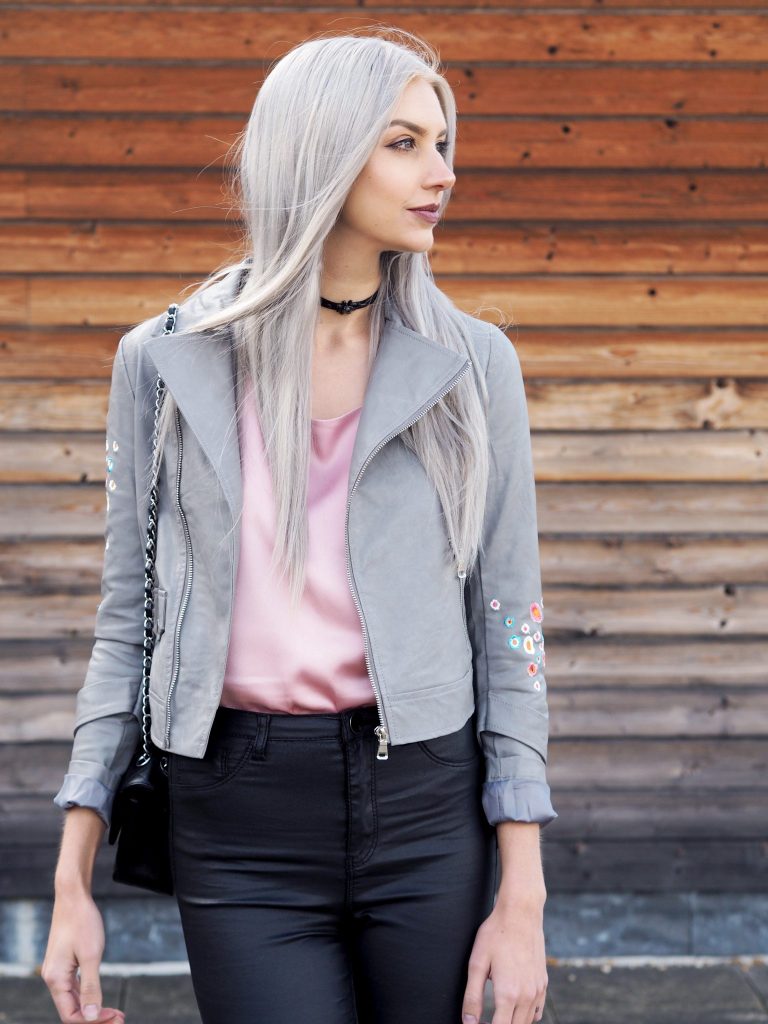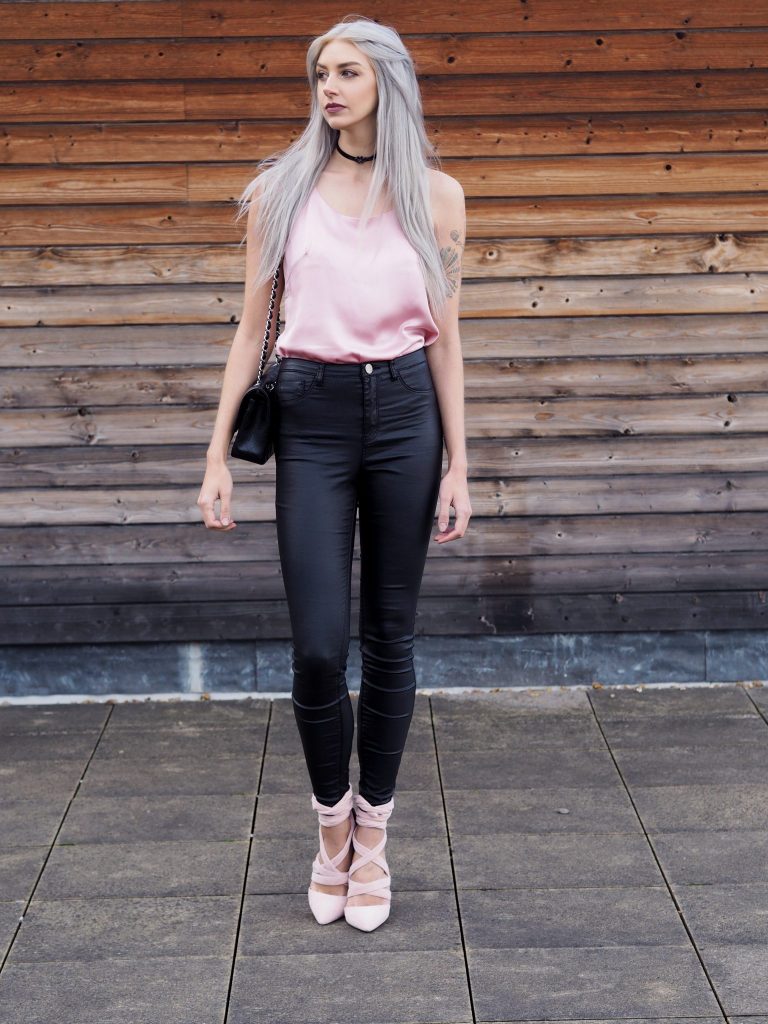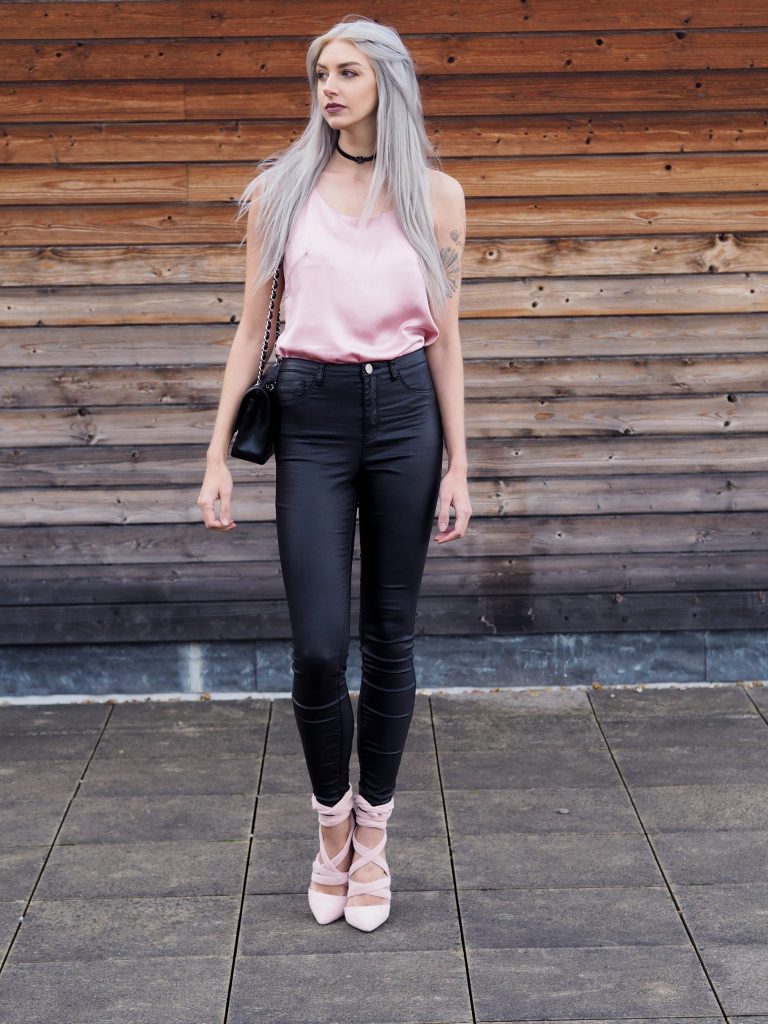 Embroidery has made a huge comeback this year, and can add incredible, delicate detail to any clothing; from shoes, to jackets, to tees. The gorgeous patterns and intricate designs add an extra dimension to what may have been a basic vest or standard jacket, and this Moto jacket from Dezzal is the perfect example of that.
I love biker style leather jackets but this one really caught my eye with it's unusual delicate flower embroidery detail to the sleeves. The jacket is the perfect clash of biker edge and girly florals, and a great piece that can be paired with any outfit, all year round. It would look great with cut-off jean shorts and an oversized tee for spring/summer, but would also look gorgeous with jeans and a top for the colder seasons. Here I took inspiration from the biker girly feel of the jacket, and paired it with some black coated jeans for the edgy look, and a pink silky cami to offset the jeans with a more girly feel.
Embroidered Moto Jacket | $69.99
Pink Spaghetti Strap Cami | $28.99
This is my first time shopping with Dezzal; they have an incredible range of items to choose from and the quality is just great. If you are looking for some key pieces for your wardrobe I would highly recommend checking them out.
You can follow Dezzal on Facebook here, and on Instagram here.
LL x
*These products were sent to me for review – all opinions are my own