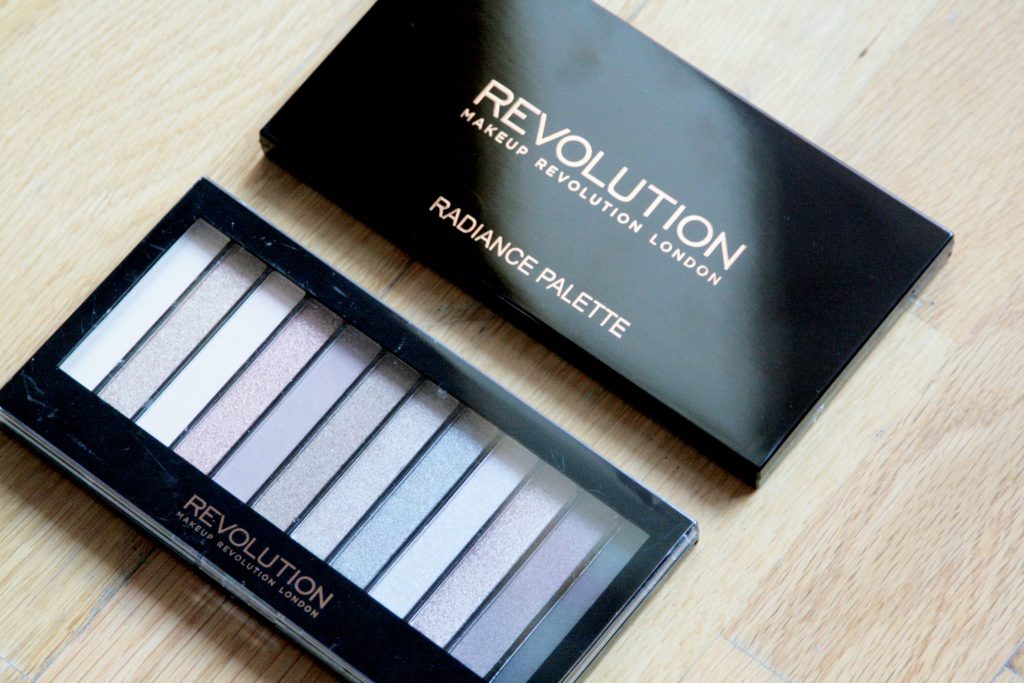 Makeup Revolution London: The answer to your palette dupe prayers.
I am super exited to share with you guys (especially those of you who haven't found these little gems yet) the amazing dupe palettes from Makeup Revolution. These are currently only stocked in Superdrug; I heard about them a short while ago from a bestie, but didn't get chance to check them out before I went on Holiday. So we finally went shopping this week and came away with two palettes, and I'm already positive that's not the end of my collection. These palettes are just amazing…

Hourglass Ambient Lighting Highlighter Palette Dupe (£8)
The Hourglass Ambient Light Palette is a product that gives me hearts for eyes. Everything about it is just perfect and I have lusted over it for some time now. This Revolution dupe came along at the perfect time for me, as I am just running out of the highlighter in my Illamasqua Sculpting Duo; annoyingly – far sooner than the matte shadow section, and as you can't buy them separately to top up the palette, so it is no longer a duo! Anyway, so I have one half of the duo and needed to replace the other ASAP.. then this beauty came along! Three amazing shades, and for around 1/7th of the price (OMG) this is an absolute barg. You need to buy this right now.
Urban Decay Naked 2 Palette Dupe (£4)
For £4, you just can't not have this palette. I have been about to invest in a Naked palette more times than I can remember, but being someone who is a bit scared of eyeshadow, I've never wanted to pay £30 for something that I might not even use. This is the Naked 2, but they have dupes of Naked 1 & 3 too, and are aptly named Iconic 1, 2 & 3 (the numbers are the same for UD and Revolution). The pigmentation is amazing and the colour matches are actually better than what I was expecting, I would easily have guessed these to be around £10. This is a mix of matte and shimmer shades, and perfect for me as I usually wear smokey shadow but I love this whole palette and am excited to try out the other shades as a change from my usual eye makeup.
I would highly recommend checking these out, especially these two dupes; they are brilliant to try out if you are looking to buy the real thing, and you may not even want to after these! Makeup Revolution London also have a huge range of other stuff and there are definitely some more sneaky dupes in there that I'm sure I will be needing to try out soon.
Makeup Revolution London – Superdrug
Are there any amazing dupes that you love?
LL x