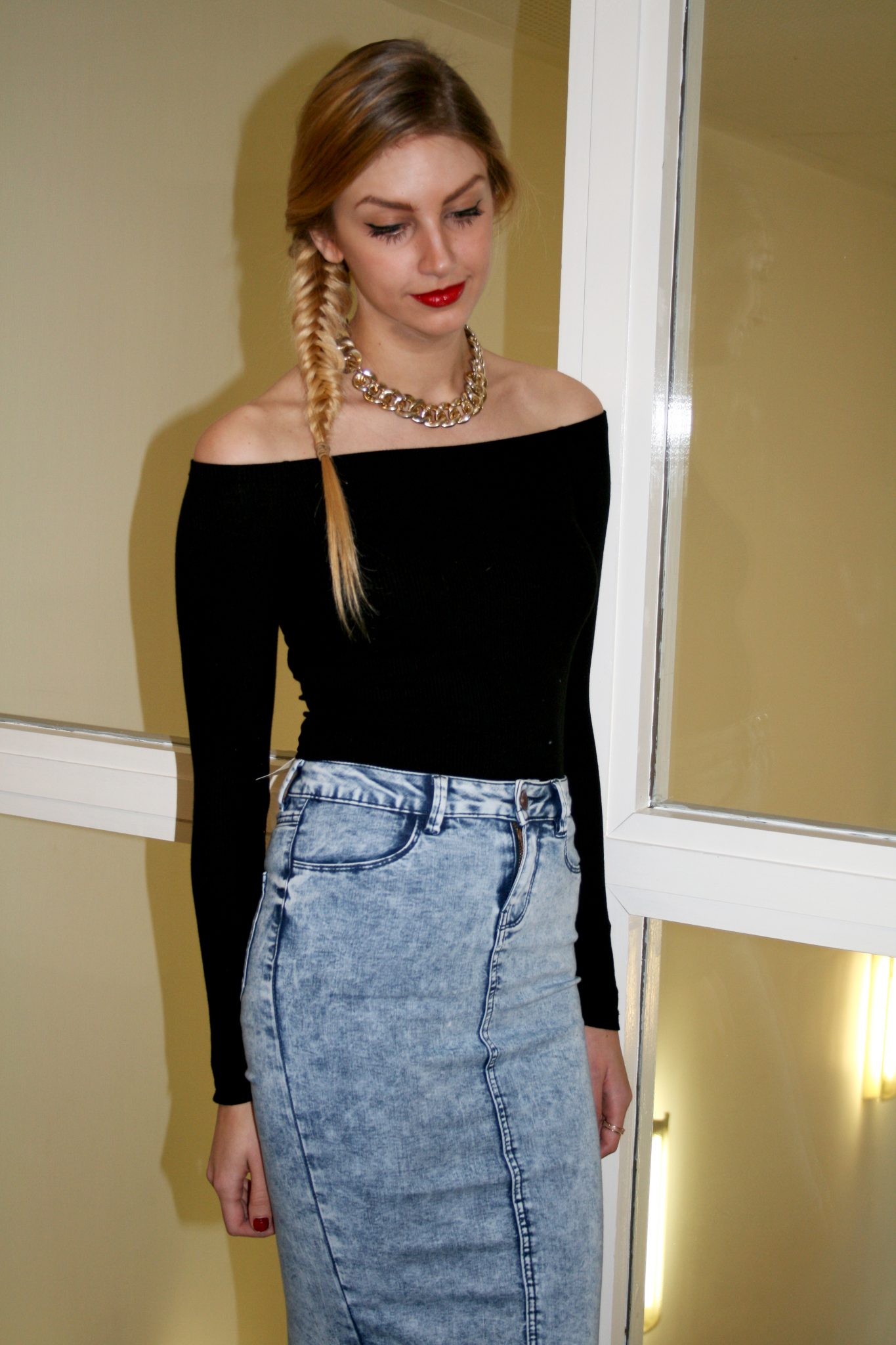 Whilst window shopping this week… it is still window shopping if you're inside the shop, right!? anyway, whilst browsing, my lovely bestie Becky spotted a denim pencil skirt and insisted I try it on. As a lover of the timeless denim cut-off shorts, I was a little skeptical if I would ever choose this from my wardrobe over a pair of shorts. However, after trying the skirt on, I actually really liked how it looked. The material was super comfy and the shape was really flattering. This will be an awesome alternative to shorts in summer, and has great potential for dressing up or down.
The classic sexy, figure-hugging shape of the pencil skirt crossed with the casual denim fabric is a match made in heaven. A combination of smart and casual comes together to make a great little piece that can be styled so many ways.
This is a piece I probably wouldn't have gone for if Becky hadn't convinced me to try it on, but it's a great little addition to my wardrobe. Its nice to have something different to my usual go to pants/skirts, and its exciting to style something new for both day and evening wear.
Here I have styled it as smart-casual evening wear. This is a great outfit to head out for a bite to eat in, or for some drinks with friends; it would transition really well as a day-to-night outfit.
Denim Pencil Skirt – New Look
Black Bardot Top – Miss Selfridge
Jeffrey Campbell Boots – Solestruck
Necklace – Primark
LL x