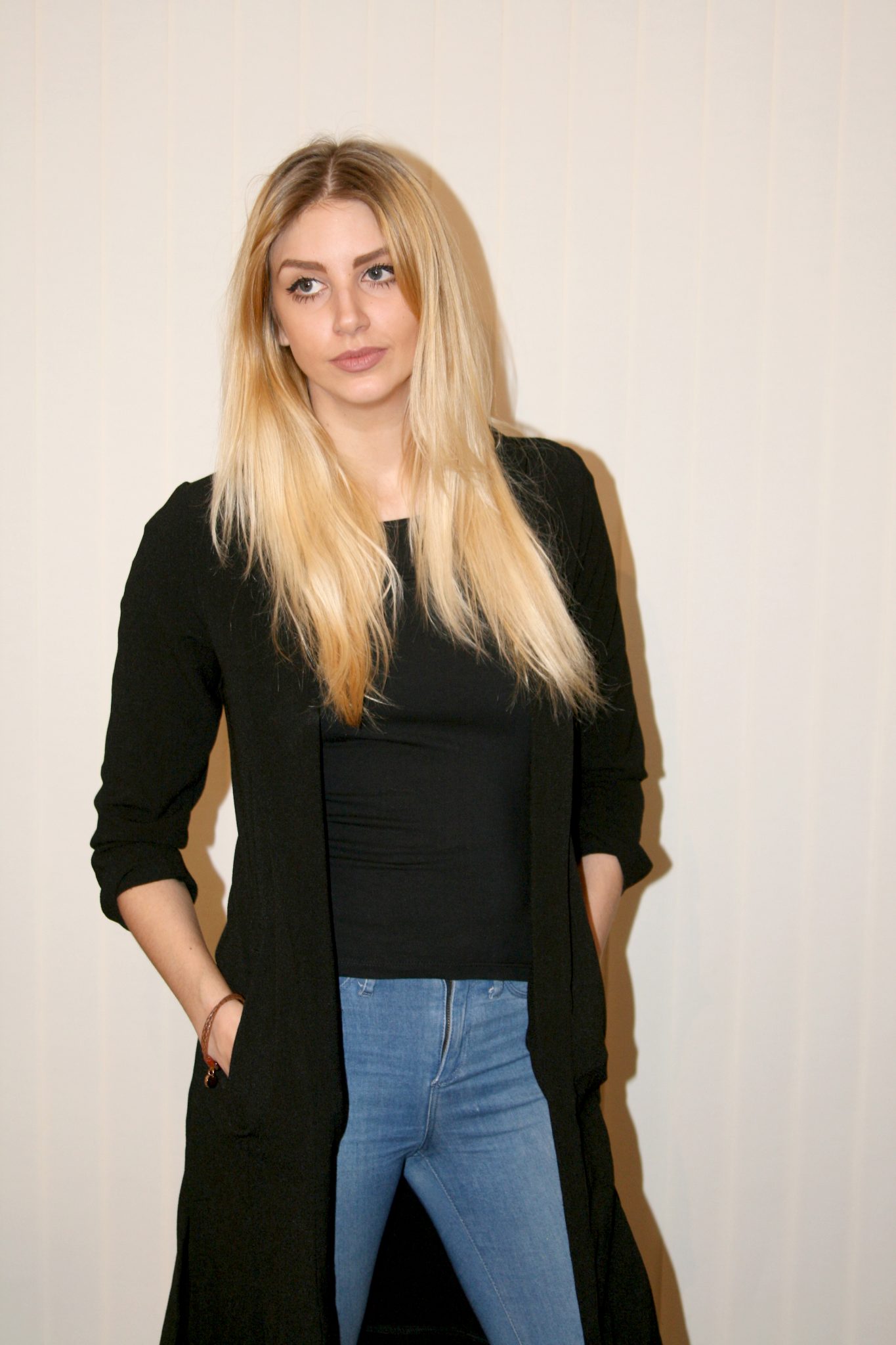 After being off work sick last week, I had to venture out on Thursday evening for a show at Manchester Arena. I wanted to dress up a little bit as I hadn't left the apartment for a few days, so I was looking forward to getting out, but also wanted to make sure i was wrapped up to face the chill.
I went for neutral colours and long layers, with basic makeup – winged liner and a neutral lip.
Plus my new waterfall jacket had arrived, and I had been waiting for an excuse to wear it!
This off-the-shoulder top is a staple go-to for me, as this style always looks a bit more sophisticated and dressy than a normal long sleeved top. I paired it with jeans and some chunky black heels, and layered it up with a black duster jacket and my new coat. This duster jacket, like the top, is a great go-to for me, to just add a little bit more dress to an outfit as well as being super comfortable. The camel waterfall coat was just what I was looking for; I have been looking for a winter jacket for a couple of months now, as my current one is a more casual style. I needed one that was more smart and dressy; that I could wear to a restaurant or bar, but that I could also layer up over jeans during the day. The oversized style is perfect, and I love the long length of this. Its great for throwing on over casual outfits, but also looks perfect with a dress and heels for an evening out.
Off-the-shoulder top – River Island
Black Duster Jacket – Primark
Camel Waterfall Jacket – Missguided
Jeans – River Island
Lipstick – MAC Velvet Teddy
LL x