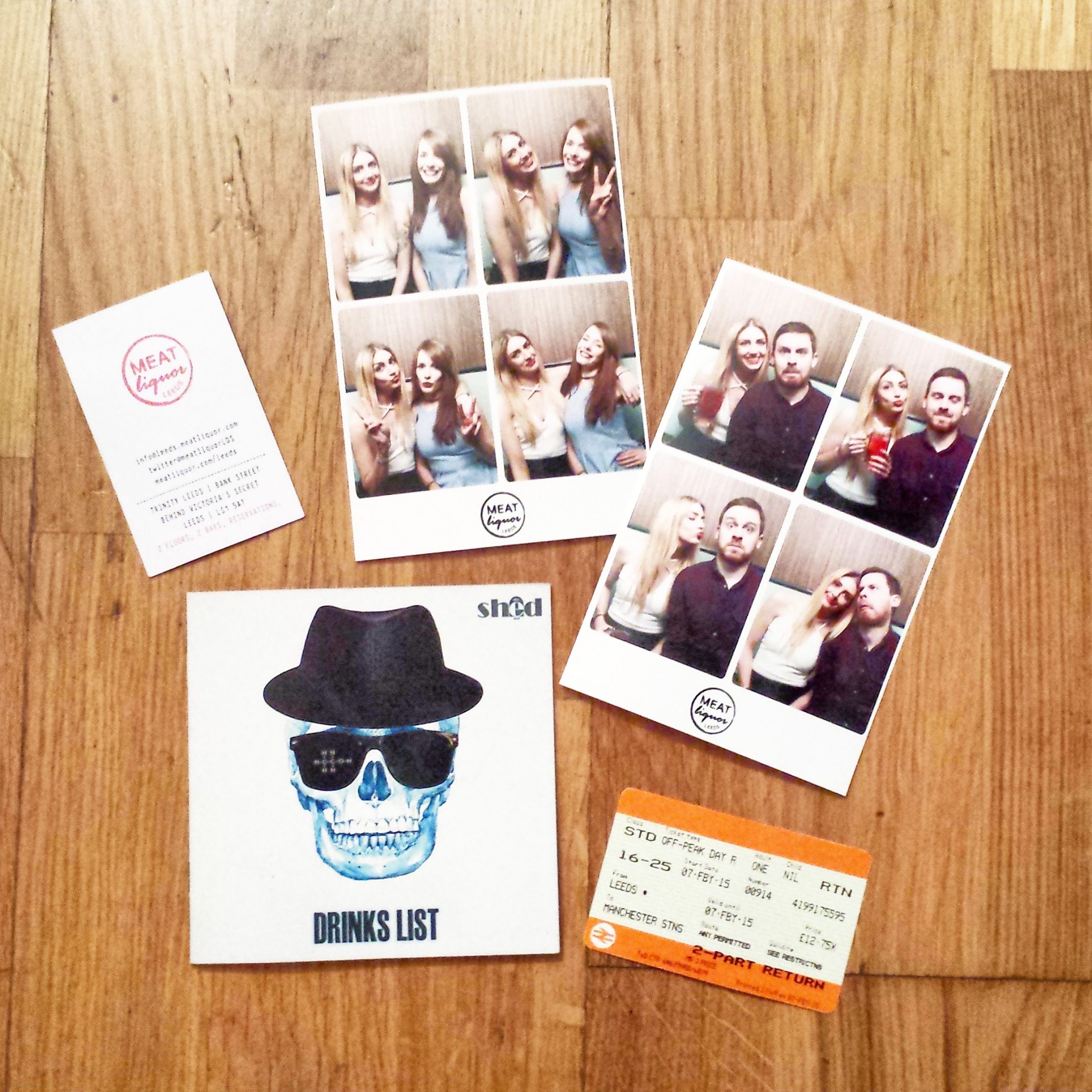 After recently booking a holiday to Florida for April this year, I have been trying to have more nights and weekends in to save money for my 'Florida Fund'. This weekend however, turned out to be an exception. With a pre-weekend pub lunch, a spontaneous night out with old friends, some belated birthday surprises and a trip to Leeds, it turned out to be everything but quiet (in a great way)
Saturday was a big day for me, as it was the last time i would see my best friend before she jets off to Australia for a year of new adventures! We met each other in university and have been pretty much inseparable since. This is why I STILL get asked where she is if I'm ever out and about without her. When our time at university came to an end, she moved back to her home town of Leeds, before moving to Sheffield with her boyfriend; but we have always tried to make regular trips to visit each other for catch up cocktails, spontaneous shopping and a good night out.
Because this was going to be a big night I had originally decided to have the rest of the weekend in, relaxing and catching up on bits and bobs. However, this all changed when it got to Friday afternoon!
My friend suggested a lunch out on our breaks during work… and with it being a Friday I was totally up for a pub lunch and a cheeky beverage, so we headed to The Angel Pu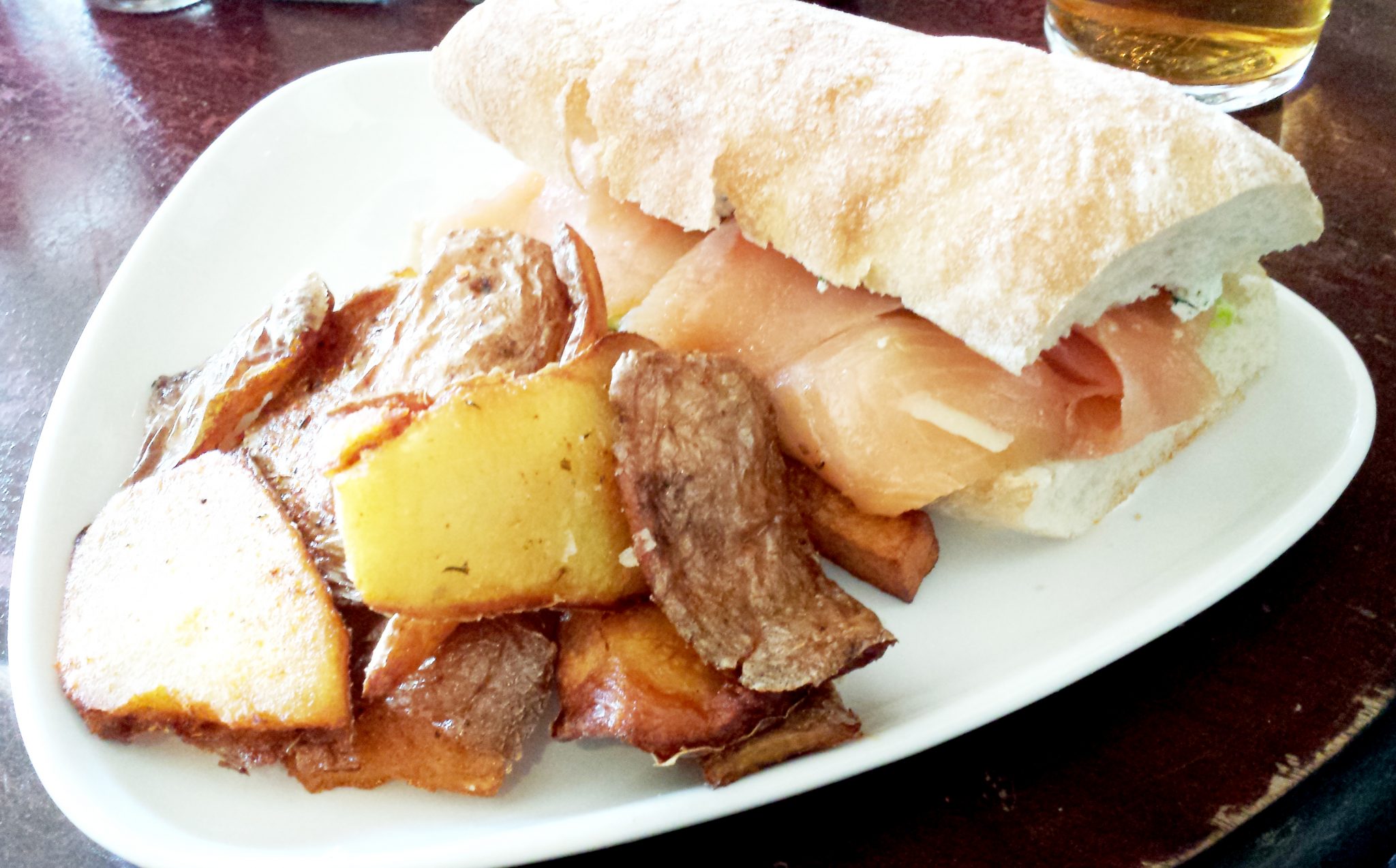 b. (This was an immediate fave of mine as soon as I tried it out as my new local; so I will be writing a foodie post about it at some point, as it is 100% worth a visit.) I had the smoked salmon and cream cheese ciabatta with potato skins, and I tried out a couple of fruity beers from the specials board. My friend Joe had the fish finger sandwich (which I had complete food envy over as it arrived). After a catch up which mainly involved me talking about how excited I am to go to Florida, and a lovely filling lunch, we headed back to our offices, and I was left to ponder whether I would take up his offer of an evening out with our group of friends from Wigan.
Upon finishing work at 4, I had pretty much decided I would go out for at least one that evening. My boyfriend Jonathan had planned a guys night with a couple of his friends, and due to my ridiculous FOMO (fear of missing out), I couldn't possibly stay in on my own on a Friday evening, feeling like every man and his dog was out partying and I was the boring one. After an hour of the buildings water supply being switched off, which I saw as a great opportunity for a nap, and a visit from Mummy Lucas, I jumped in the shower, made myself a mojito and got ready to meet the guys.
The night begun in Mont Pelliers, a bar I have never actually been to until now. Located down one of the many little side streets of the NQ, this lovely little venue is a hidden gem. It is quite spacious inside, with 2 floors, there are a few screens for sports games, an area for club nights/DJs/bands, a restaurant space and plenty of seating. I stuck to beer in here, as I was hoping to only have a few and save myself for Saturday, I thought mixing cocktails was probably not wise. Despite my very sensible plan, everyone decided we were doing shots of tequila, and so I had no choice but to take part.
We then moved on to Cane & Grain – a rum and ribs bar which is quite new to the NQ scene. It is a sister of Liars Club (one of my fave cocktail bars), boasting 3 floors, and categorizing themselves as 'part skate bar, part speakeasy, part tiki heaven'. Unfortunately the first (and probably last) time I ate here the customer service was awful, which was super disappointing as I had high hopes for this bar, and it was such a shame because the food was actually SO amazing. Since then I have never been back, so this was my first experience of the tiki bar floor upstairs. The cocktail menu was sort of a more refined version of the Liars Club menu, so I couldn't go wrong. Oh and they play awesome music – all of the classic hip hop/RnB songs that everyone knows. LOVE!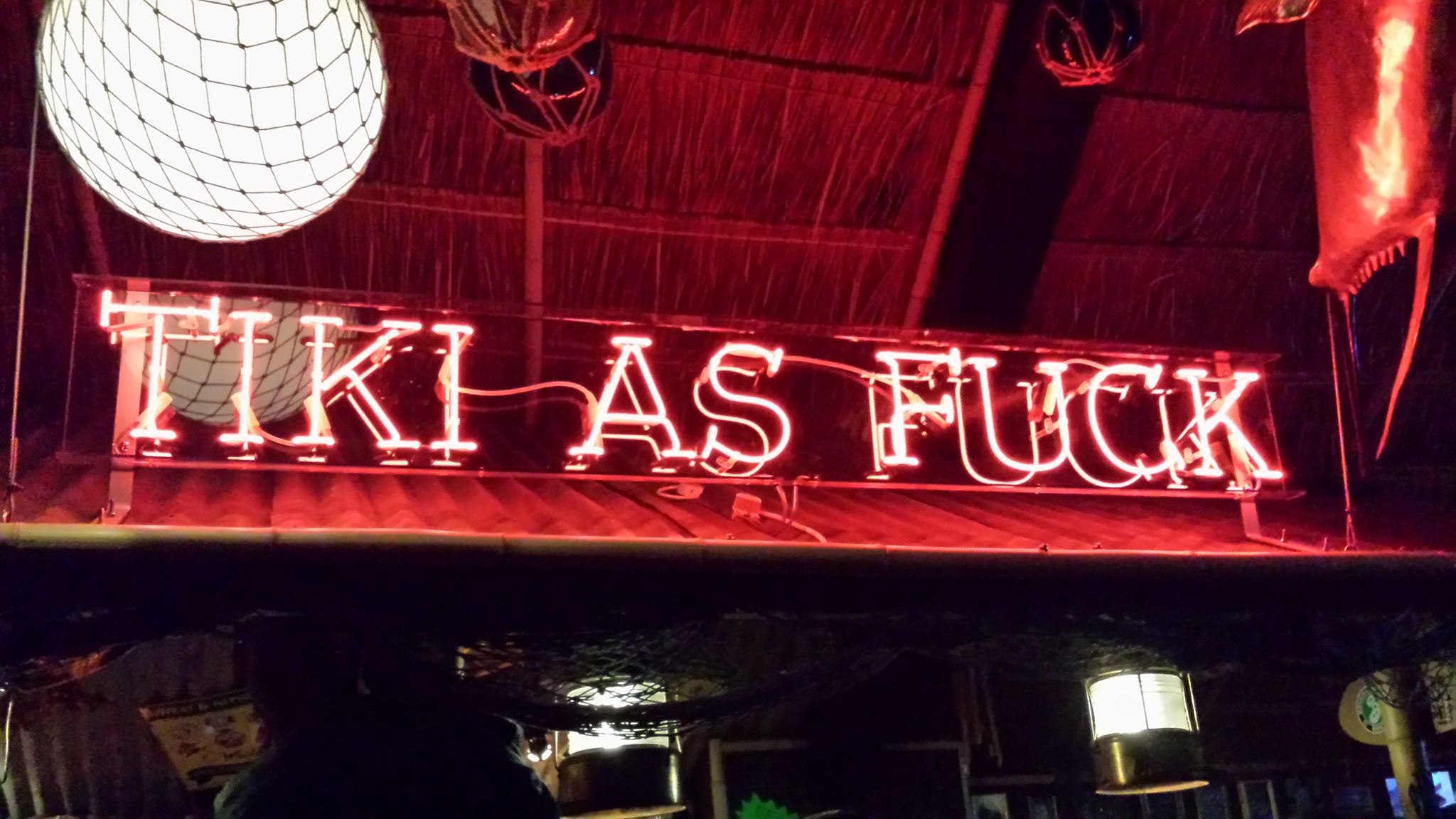 Finally we headed over to Guilty by Association, another bar I haven't tried until now, (where have I been?) that opened around summer last year. This is another little gem, a subterranean bar with a great atmosphere, I will definitely be coming back here to sample the cocktails (and play on the football table). It was pretty busy and in club mode, so I would like to try it early evening to check it out properly.
After this everyone was ready for home or karaoke, and after rather a few more drinks than I had planned, and not being a karaoke kinda gal, I headed home to bed.
Saturday afternoon came round a little too fast, and I was (just about) up, showered and ready to head into town to finish of some surprise birthday plans Jay had for me, but we never got chance to do on the day. The first surprise was visiting the photobooth in Fred Aldous in the Northern Quarter. I have always wanted to go get our photos done here, and every time we go past I mention it, so that was surprise number one! If you have never been to Fred Aldous its definitely worth a visit if you like artsy things and quirky nik naks. Its an art and craft store but also has an amazing gift shop and the best part is definitely the retro photobooths. I always go here when I'm not sure what to get for someone as a gift, or just for some inspiration, they have loads of great ideas and awesome prezzies. We had a wander round and bought a couple of things including a cute frame that fits the photo strip in perfectly, then headed off to the next surprise location.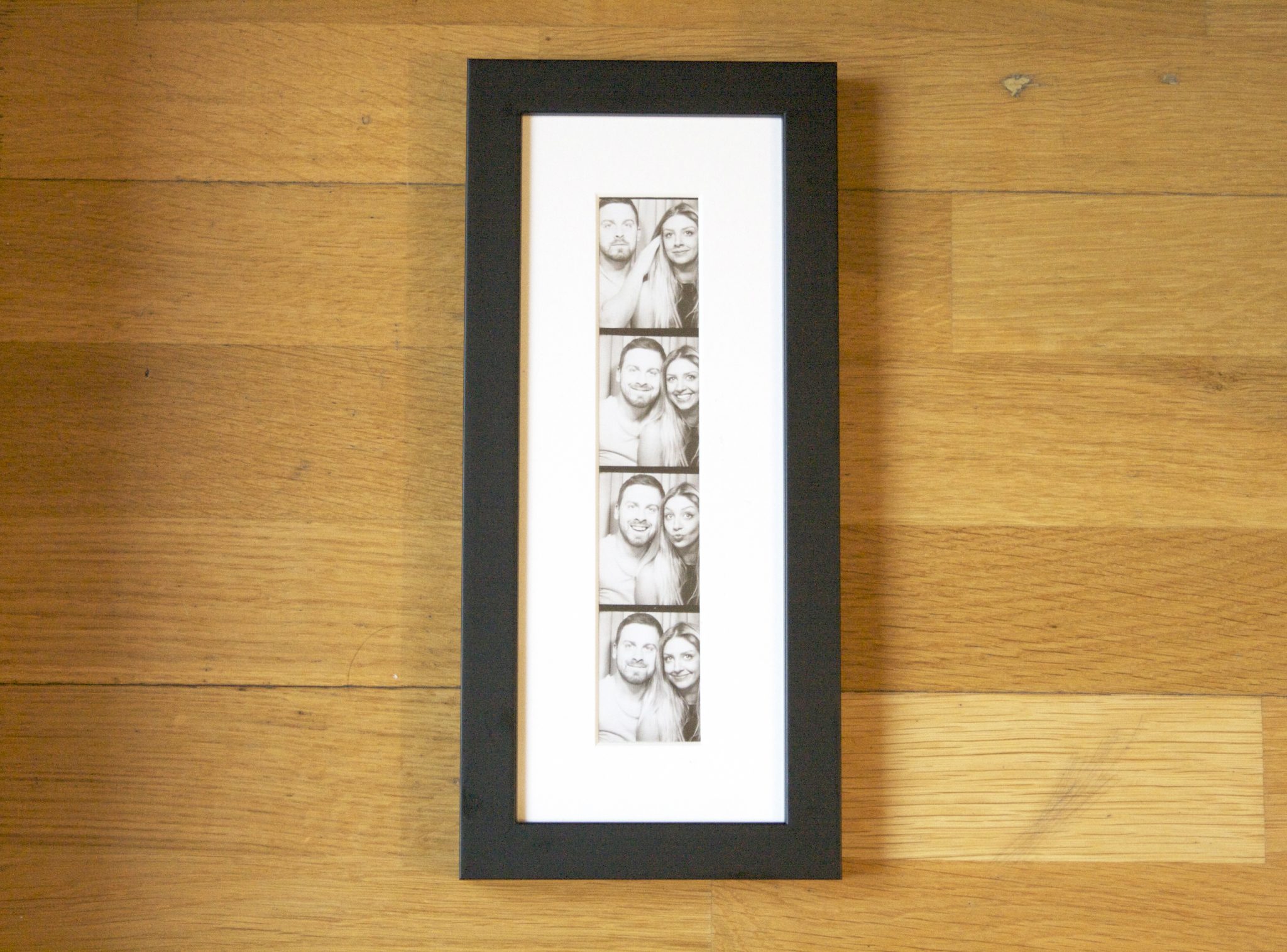 Our next stop was… the Lego store! Another thing we always pass and I jabber on about is doing the little build-yourself lego men, where you can choose your outfit, hair, accessories, etc. So we headed in and spent a while making little yellow people that we thought best resembled ourselves. (Mine comes complete with wine glass!)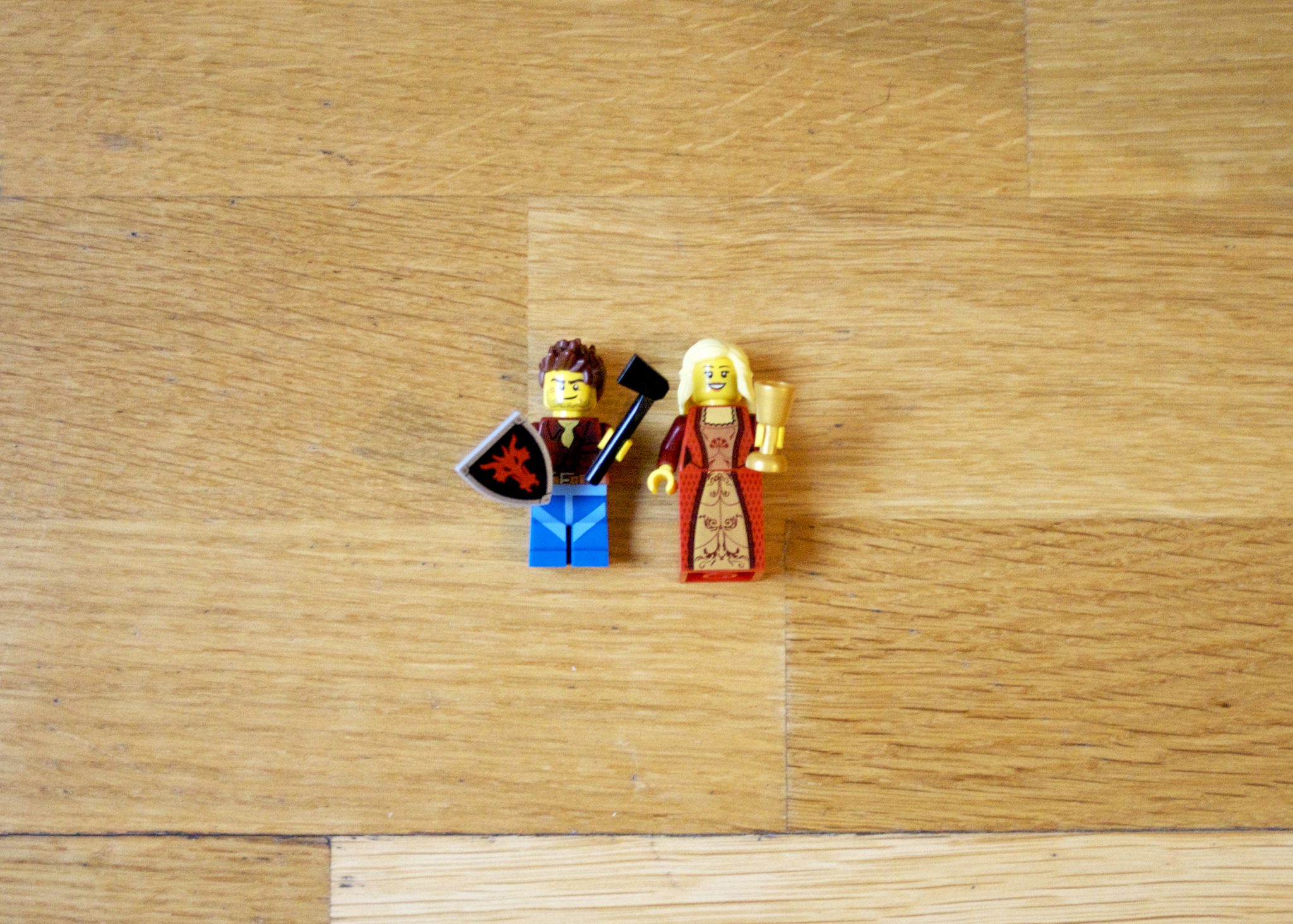 Our final stop was Selfridges. One of my Birthday present options from Jonathan was a new handbag, so we went to check out some of the options! For a person who can't decide what they want for dinner, there are far too many beautiful handbags to pick from! Here are some of my faves and potential options: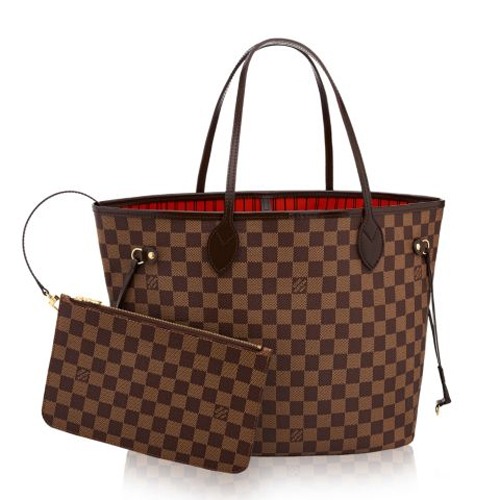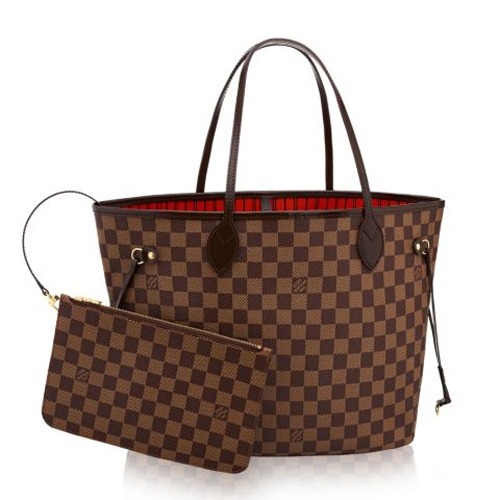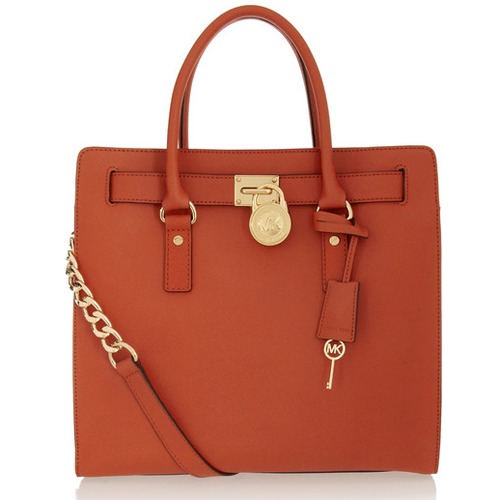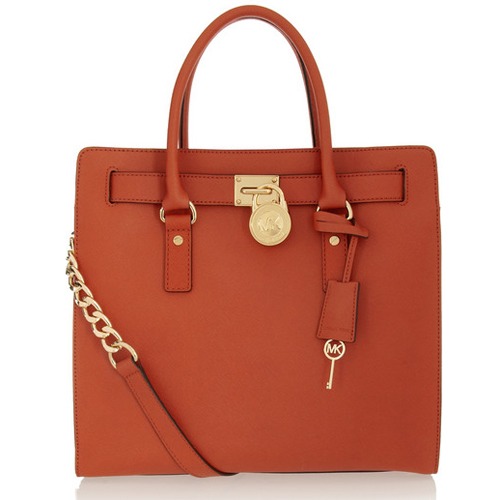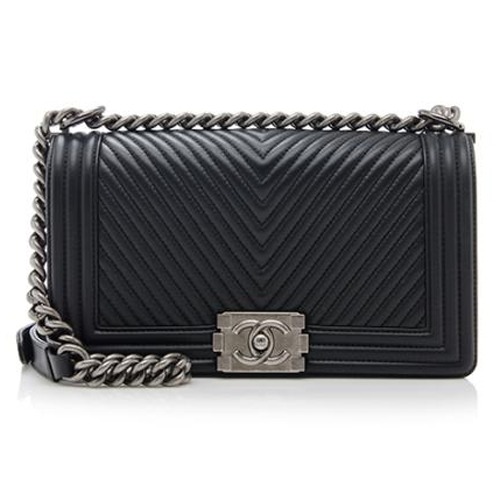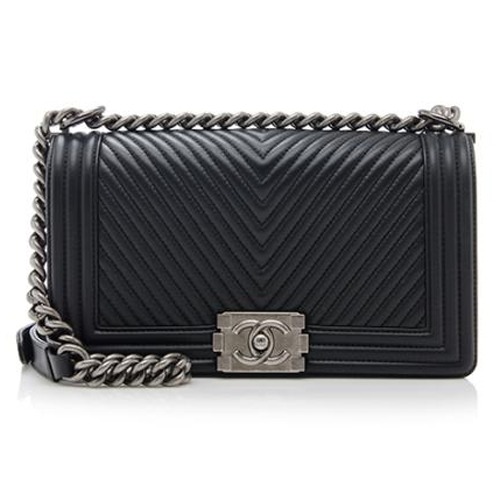 After this it was time to head over to Leeds to say farewell to my bestie Emma and her boyfriend Myles, and for her brother – Matt's birthday night out. We headed to Meat Liquor for dinner – a fairly new American style burger joint in the Trinity shopping centre. The food looked so good that I was practically drooling when it went past; Jay and I had decided to not have a big lunch and save ourselves for epic burgers, so I was ready to eat five of them when we got to the restaurant. As it was busy we did end up with a long wait, so we entertained ourselves with 3 pint bottles of beer and the personalised photobooth. I love photobooths, so to have two in one day was very exciting for me.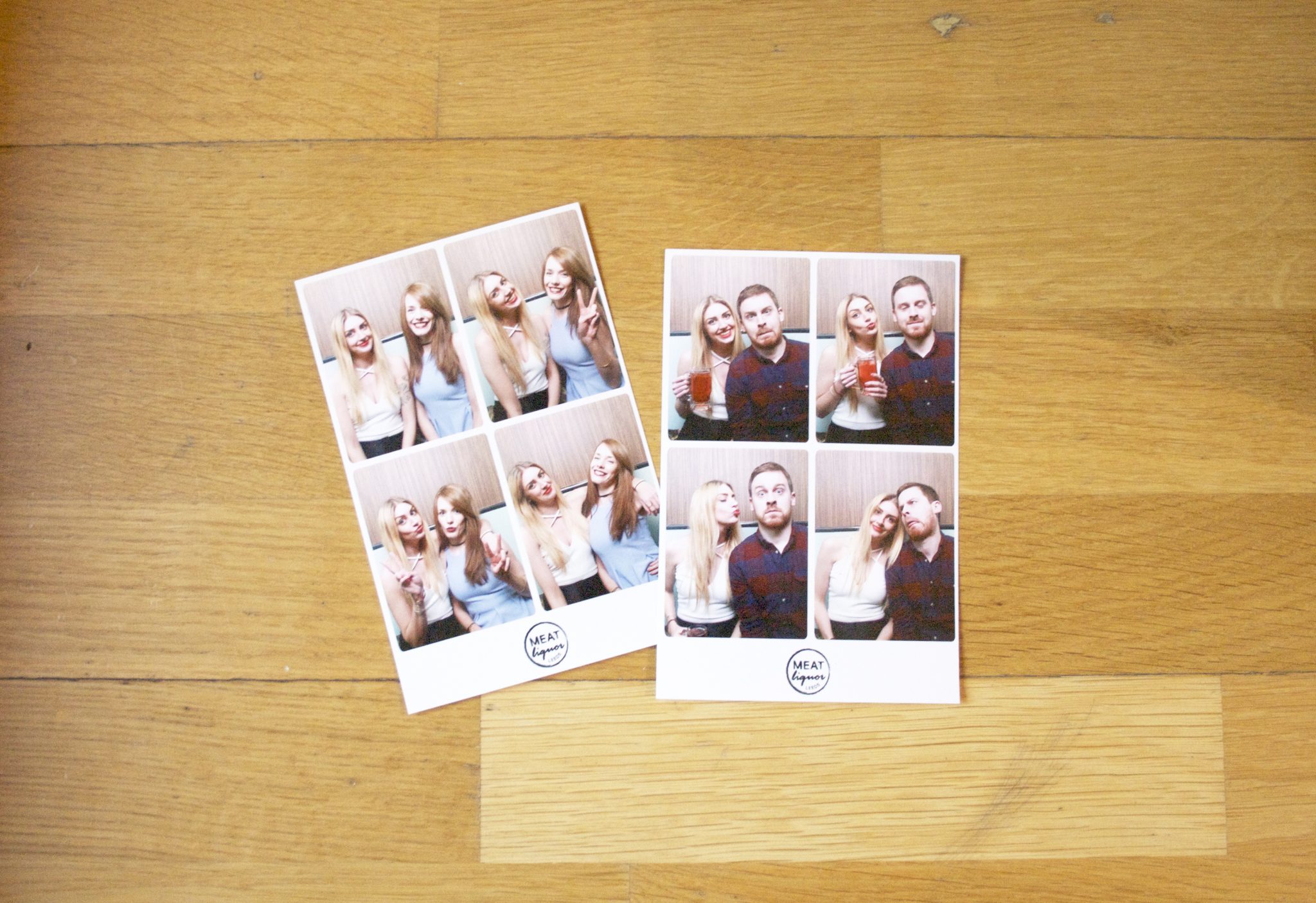 The service was a little disappointing; the guys said we'd probably have an hour wait, but then left us to roam the upstairs and downstairs for wherever we could find a seat and wondering how they would find us. After an hour had passed and no one had come to update us on whether we would have a table anytime soon, or would have to wait another hour. We resorted to going back to ask a couple of times, and they finally decided to sit us in the bar area upstairs, (which they could have done an hour and a half previous) next to the draughty windows. We were just happy to be finally eating so we sat down and ordered. The food was so tasty; I couldn't fault that at all. Messy burgers, super tasty fries, and incredible American style side dishes. I went for the Buffalo Chicken burger, which was more chicken than bun! The chicken was deep fried in a crispy batter, and soaked in a spicy buffalo sauce. SO GOOD. Jonathan had the Dead Hippie, which was also super tasty, and we shared some fried pickles (because we are both gherkin lovers). We also tried the Monkey Fingers which came with blue cheese sauce – the perf combo, and the deep fried Mac n Cheese; both of which I would 100% get again.
After filling ourselves with food and taking advantage of the £2 photobooth, we headed to Shed bar for a few drinks. Although I'm not much of an expert on the city, this is one of my favourite bars in Leeds. The cocktail menu is extensive, and they do have some good drinks deals on. The music is usually a rock vibe, and the atmosphere is always friendly and lively; which is great before a night out. I think even if you aren't into alternative rocky music, the bar is such a cool venue that it would appeal to everyone.
After a couple of drinks here we headed to Key Club. This is a new location for the Cockpit night, which used to be under the arches by the train station. This being our old fave for nights out when I visited Emma in Leeds, or when we took a trip there together, we had to go here for our last one! The new venue wasn't great in my opinion. It was more expensive and smaller, the bars had huge queues with some very rude staff, and the atmosphere wasn't quite the same. On the other hand, the music was great (as always), we had a great laugh and did some questionably great dancing, before saying our sad farewells.
I was less emotional than I expected when we were parting, but as soon as I got around the corner I had a good cry on the way to the train station; trying to hold it in so i didn't look like a blubbering mess!
We got the surprisingly busy train back into Manchester at 3am, full of delightful passengers who were all either shouting, singing or sleeping. I crashed in bed after a short Uber trip home, and was ready for a well-deserved sleep on Sunday morning.
Jay decided to go watch the football with his friends, and I decided that not moving out of my bed was the best thing I could do that day!
So there you have it, a very wordy second blog post. They wont all be so long, I promise!
A great weekend with great friends. Miss you already Emma!
LL
x