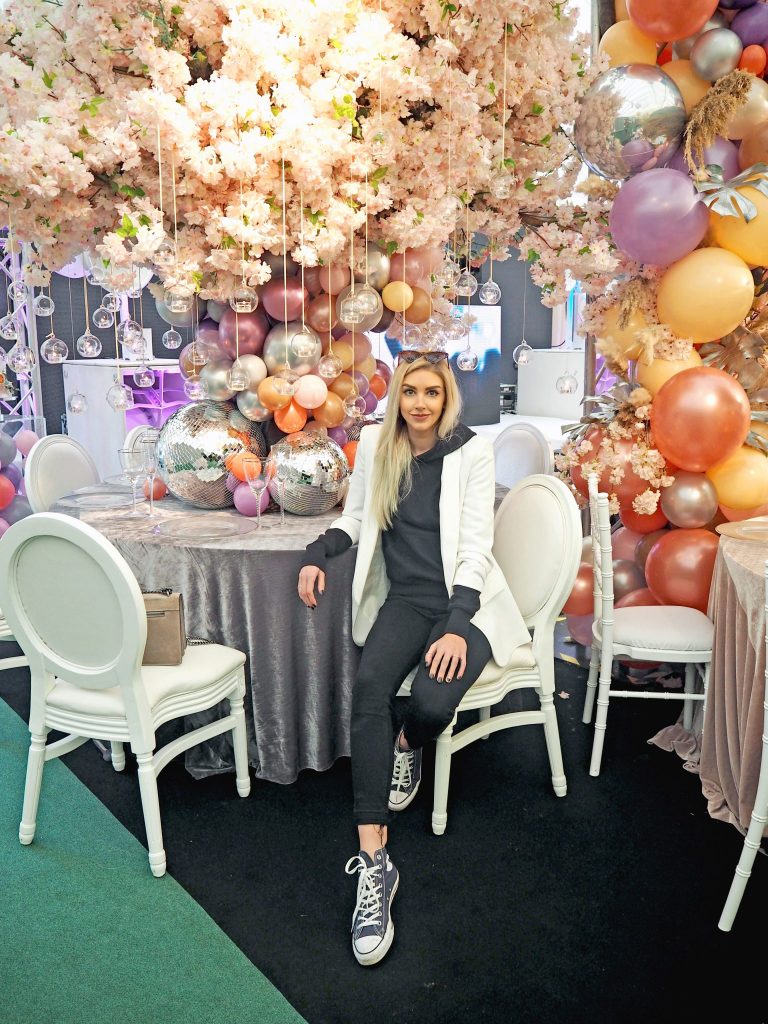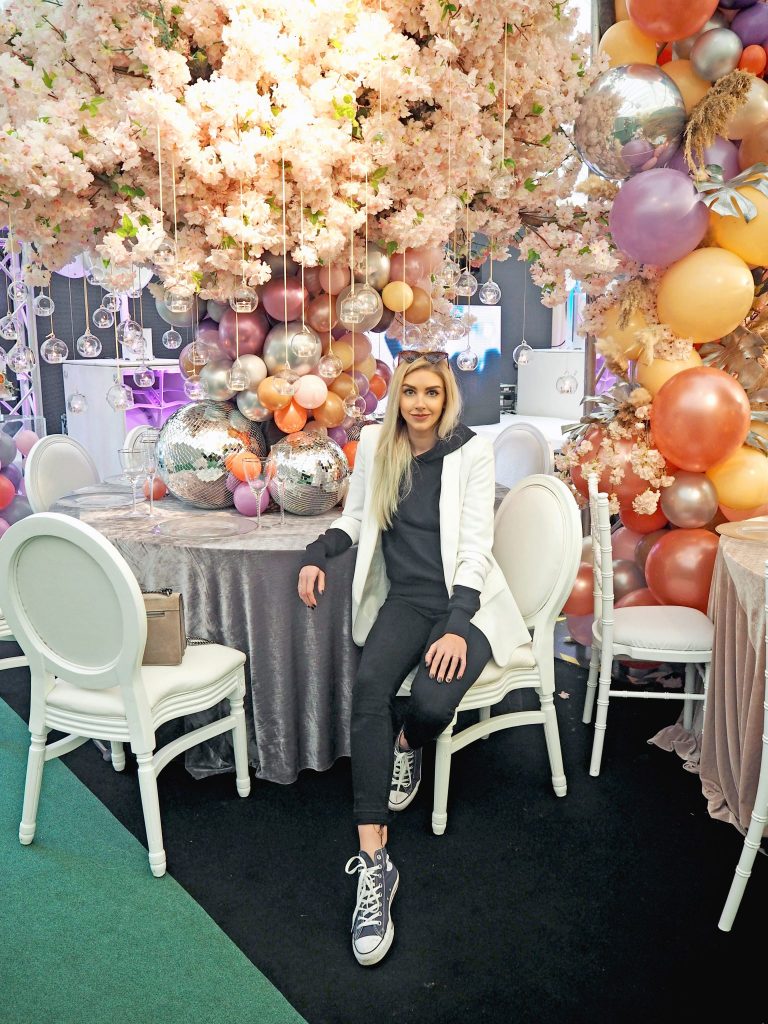 Wedding Themes
Finishing touches and decor for weddings can be something people struggle with, as you may have a tonne of ideas that don't all necessarily work together or fit your budget. It also may not be a main focus for initial planning, but I think having a theme that runs throughout the day and ties all aspects together can really make the day feel special and well-planned. Once you have the main things checked off; venue, dress, food, you can then start to think about the theme and how everything will look as a whole.
A lot of venues can offer decor as part of their package, so this can be a great way to cut out a lot of planning and doing smaller details yourself. However, if you do want to plan each aspect to make it more personal to you then I would pick a theme or colour scheme first. Once you have this then you can get into the details like centrepieces, favours and table decor.
Before we get into centrepieces, something to consider that is easy to forget is tablecloths. If your venue isn't planning this for you and you want something crips and clean then consider something like these hotel quality tablecloths from Richard Haworth. A small detail that can be easy to overlook until you are setting up your tables!
Centrepieces
Centrepieces are a little touch that you can use to showcase your personality and style. They also frame the tables fabulously and will look great in photos. The type of centrepiece you choose can really help to elevate your theme. There are a tonne of options for all budgets and personalities. To help you decide what centrepiece is right for your big day, here are five ideas for inspiration.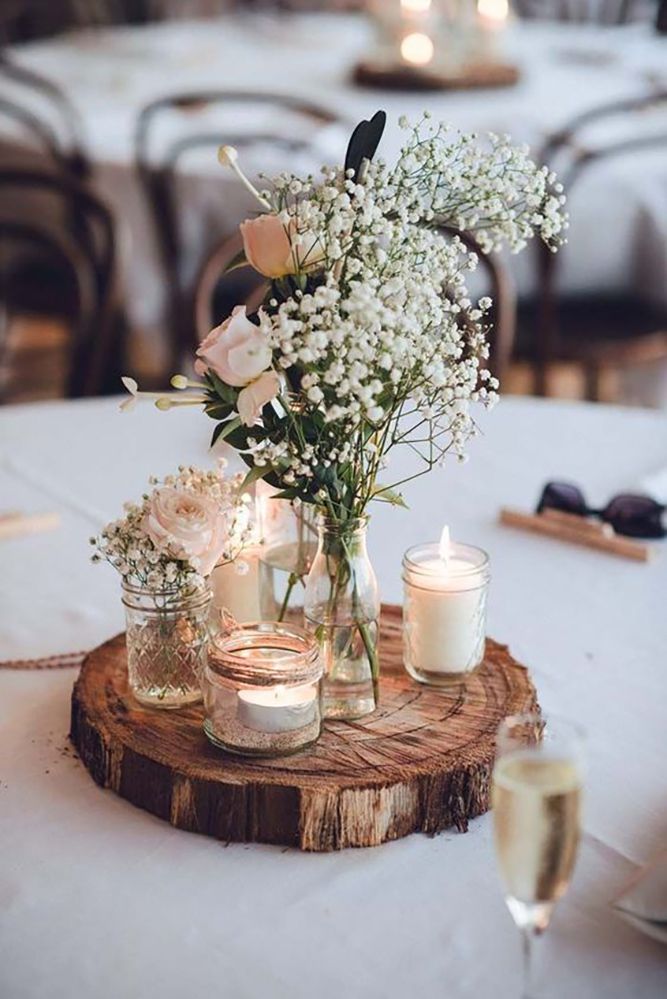 Rustic Centrepieces
A popular choice amongst brides, rustic centrepieces can bring the outside in, in a beautiful way. You can choose to keep it simple with wood and candles, fill glass jars with fairy lights or use a seasonal flower arrangement. This is a great way to mix a few different options together as one arrangement. You can also get really DIY with these if you want to keep your budget down.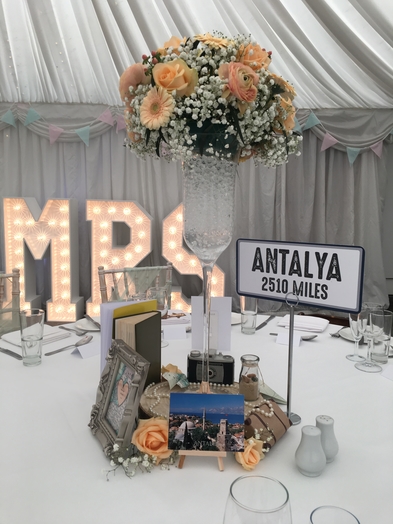 Themed Centrepieces
Now, this can be anything – from movie-themed centrepieces to countries you have visited. Themed tables are an extraordinary way of heightening the experience for your guests. They can really add a fun and quirky element to the day. With centrepieces, you can get as creative as you want; in my opinion, the more unique the better.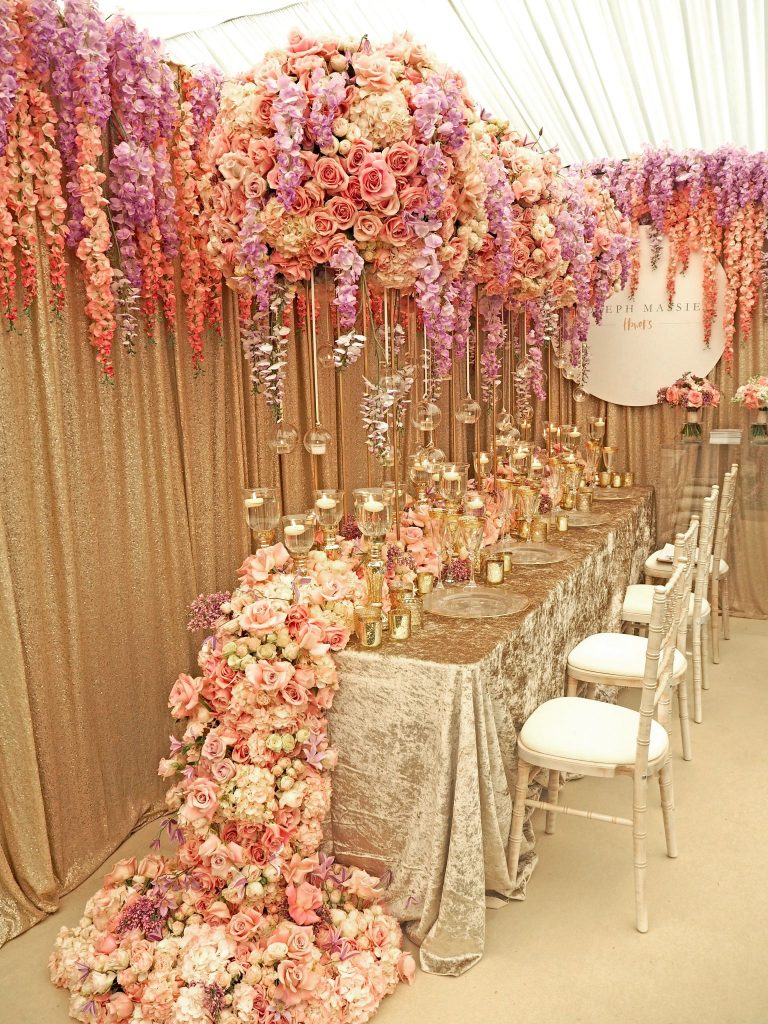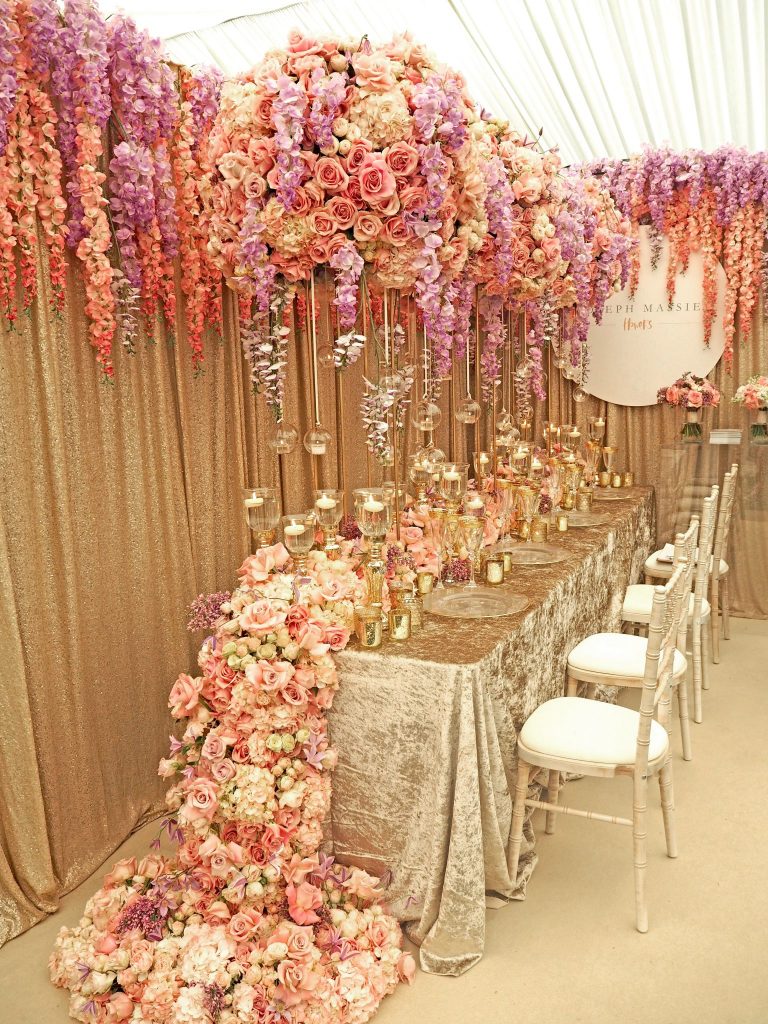 Floral Centrepieces
A favourite amongst many brides, a traditional floral centrepiece can be so beautiful. With either a variety of flowers or a specific type of flower, this will enhance the ambience and overall look of the room. It's also an easy way to tie into your bouquets and overall colour scheme. You can keep it simple with flowers in jars and vases, or you can go all out with flower trails and hanging flowers.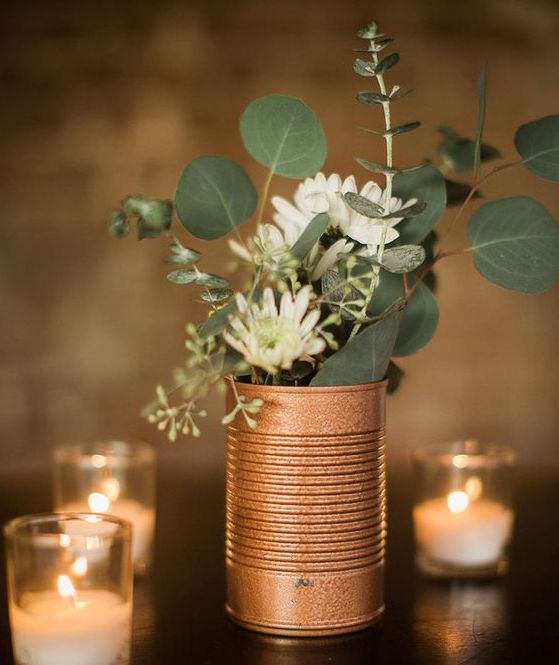 DIY Centrepieces
With everything and anything wedding relating being expensive, a great alternative is to make your own. A wonderful way of injecting your personality into the room; they can be as quirky or as traditional as you like. A couple of ideas are to collect interesting vases or even old spirits bottles and spray paint them, then add flowers. You could also opt for decorative frames with table names, or large glass jars with candles.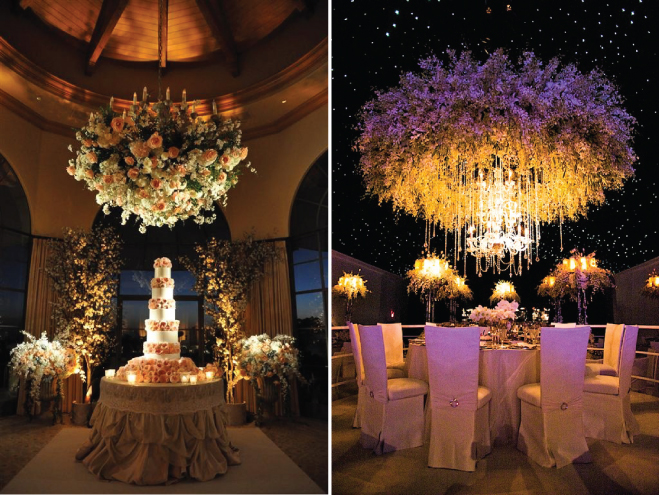 Hanging Centrepieces
This type of centrepiece is generally favoured by brides who are getting married in outdoor ceremonies or rustic weddings. A unique take on the concept; it will not only look great but will also clear room on the table to ensure everyone has enough space.
There are plenty of options out there to suit all budgets. So once you know what the overall theme of your reception room will be, you can start planning your tables. Do plenty of research and get lots of inspiration, then pick what you think will suit you and your day best.
LL x
*This is a contributed post. all opinions are my own.
Images from Wedding Forward, Sophia's Final Touch, Belle the Magazine, The Knot,