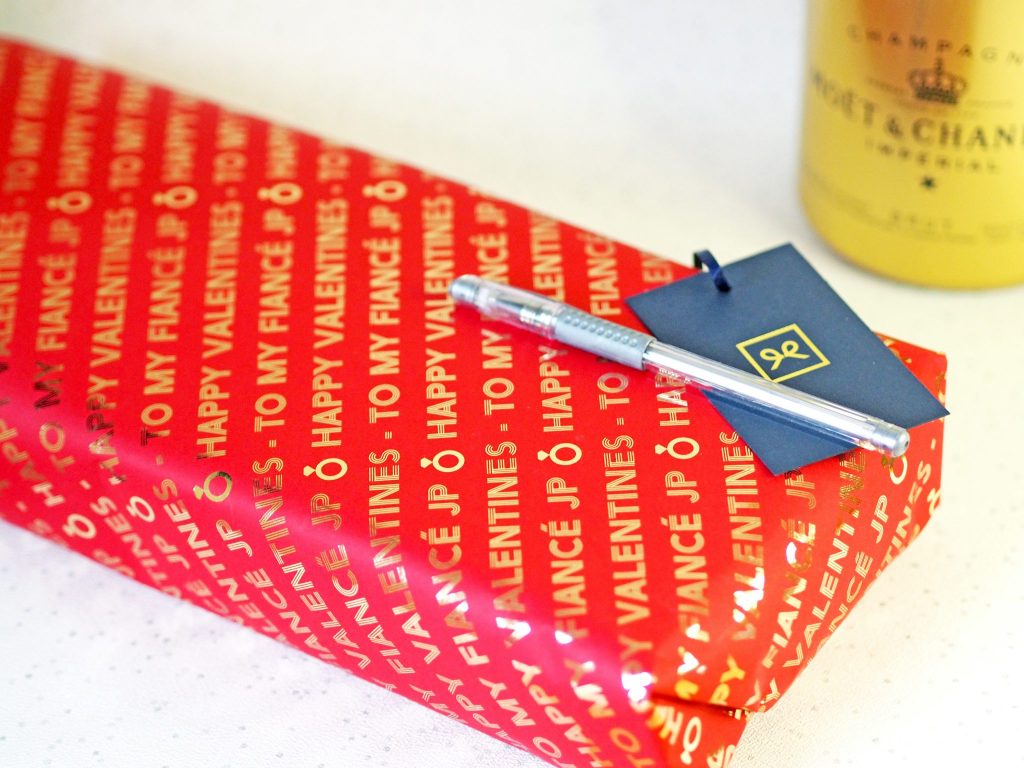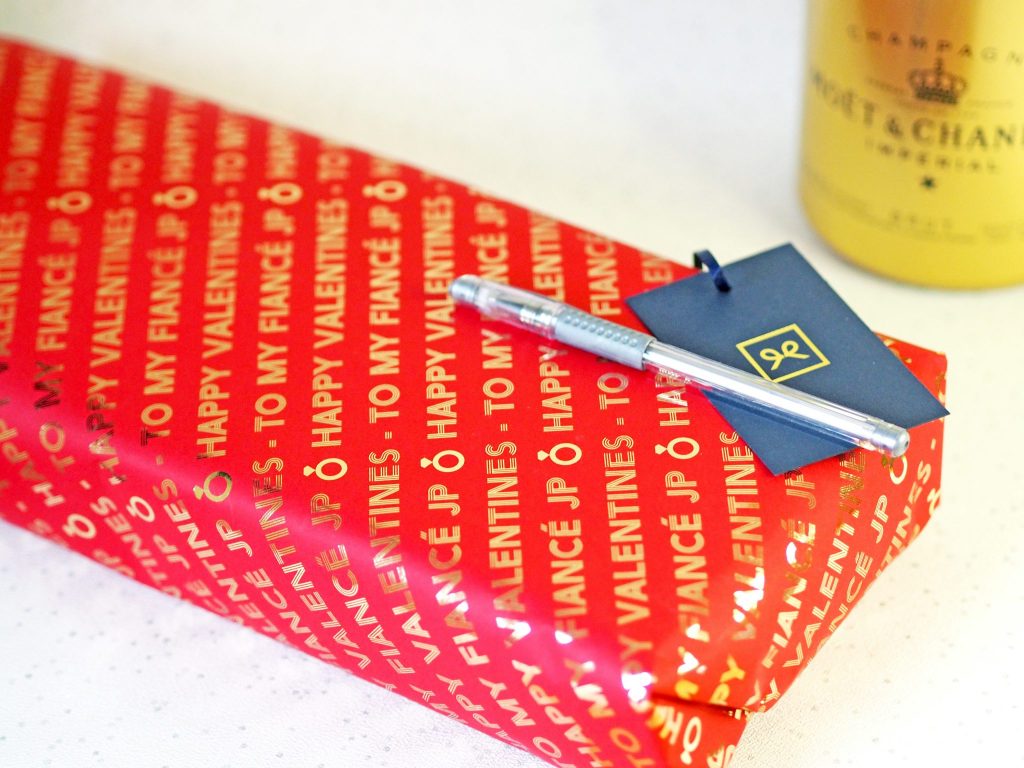 You may recognise this beautiful gift wrap from I post I did last year with Pretty Gifted (if you didn't you can check out the post here). They make the most amazing personalised paper, to make your gifts look extra special for any occasion. I used this to wrap some of Jonathan's Christmas presents, and if you follow me on Instagram, you may have spotted that he also loved the paper, and had the sneaky idea to use them as part of his engagement proposal to me over Christmas! If you want to know more about this, I actually recently did a little interview with Pretty Gifted about our engagement, which you can see here.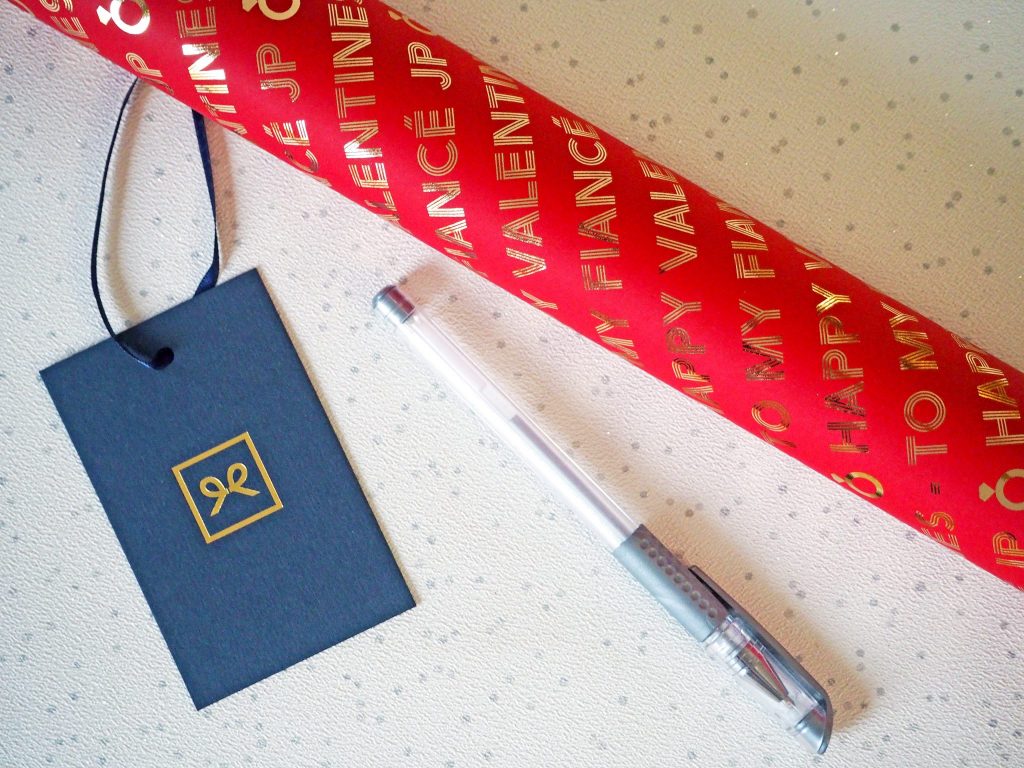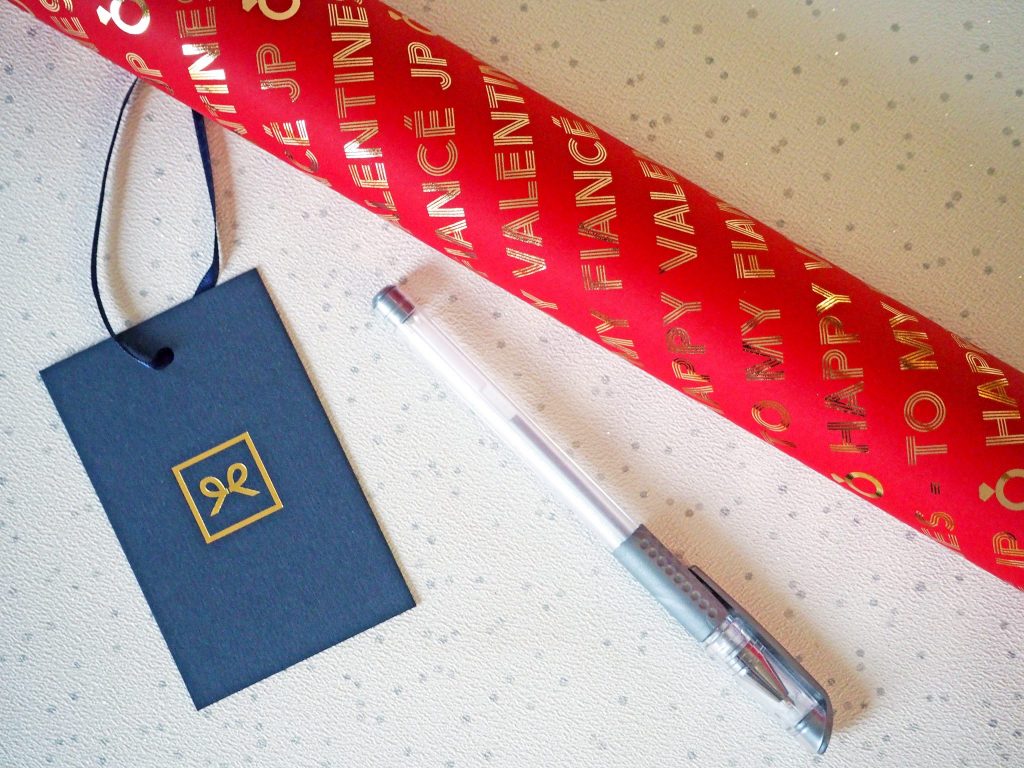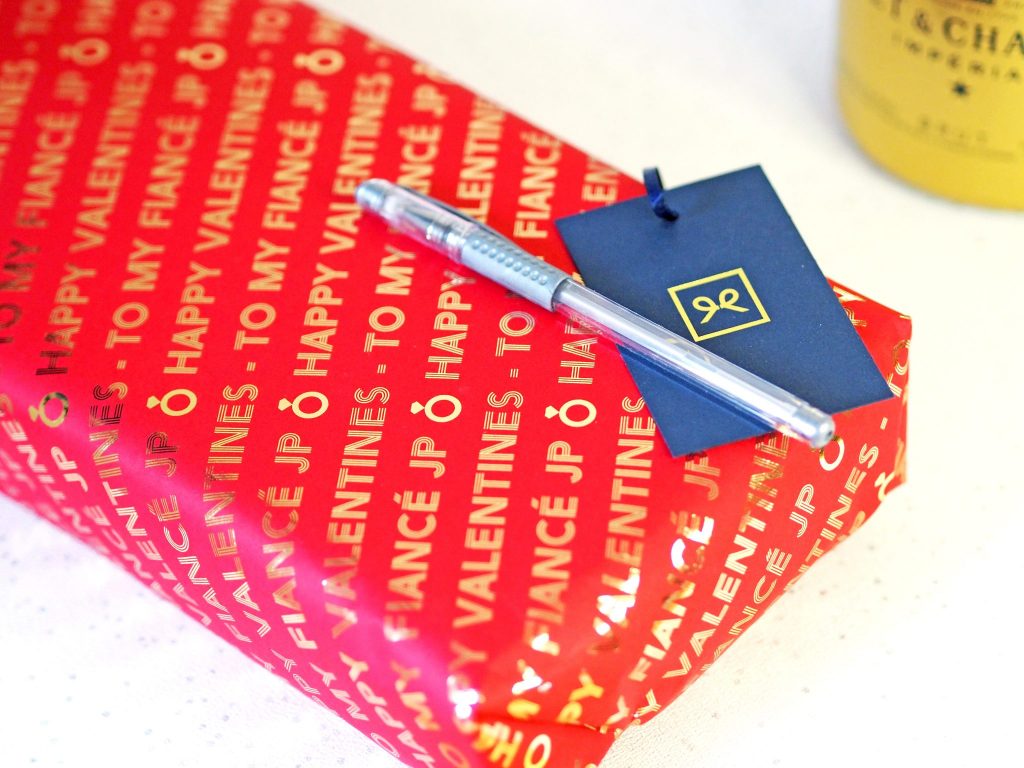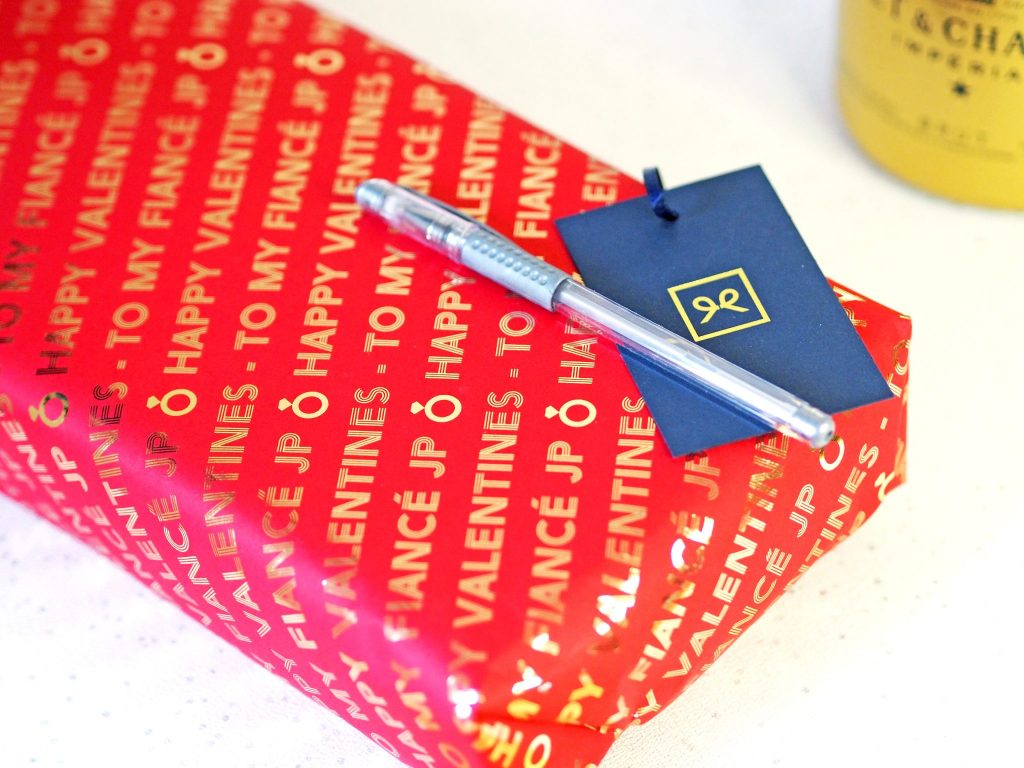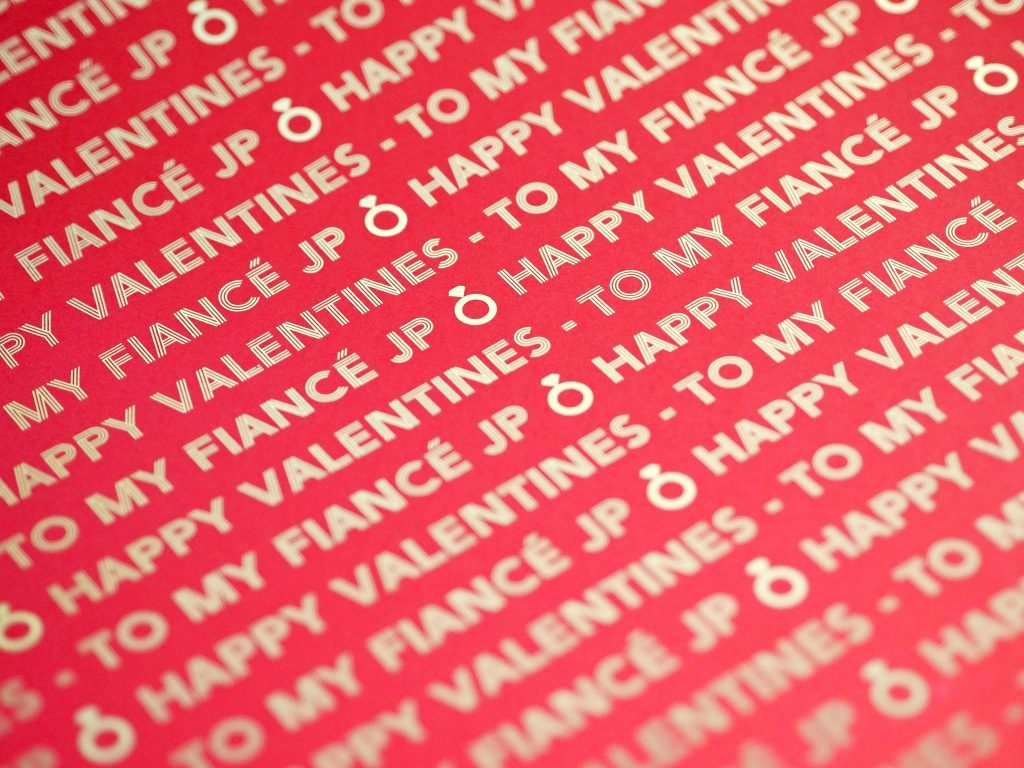 With Valentine's Day just around the corner, what better a way to up your gifting game than with personalised wrapping paper. I love personalised gifts and anything thoughtful that really shows the gift has been carefully considered and made special with those little extra details. Gift wrap can be a cheap and flimsy waste of money, but with something like this you can really show off your thoughtful and creative side, and make something extra special that they might even want to keep forever!
I opted for a classic red background for Valentine's, with gorgeous gold lettering. There are also some new icons to choose from on the site, and I am obviously adoring this engagement ring, and thought it was the perfect choice considering our recent engagement!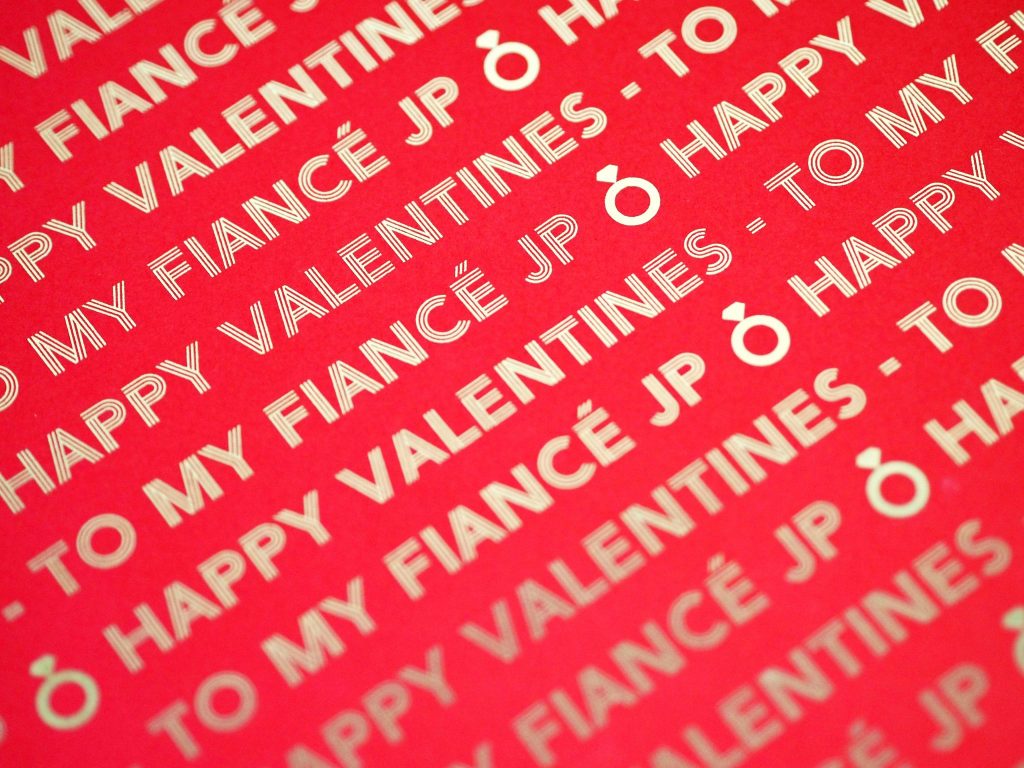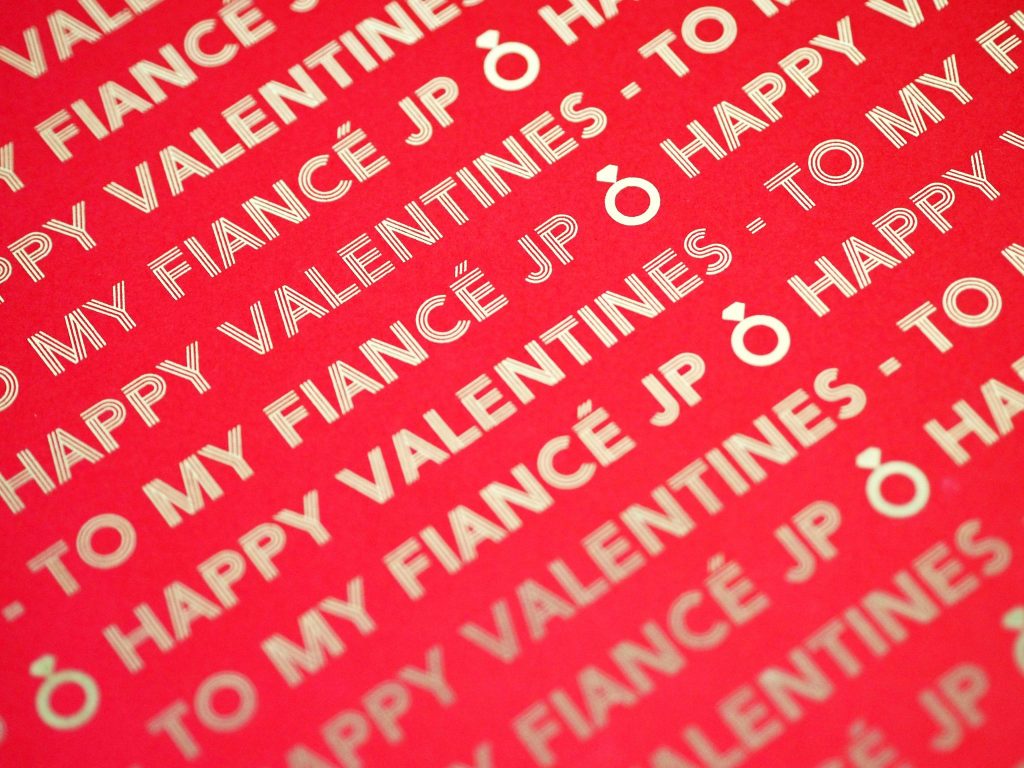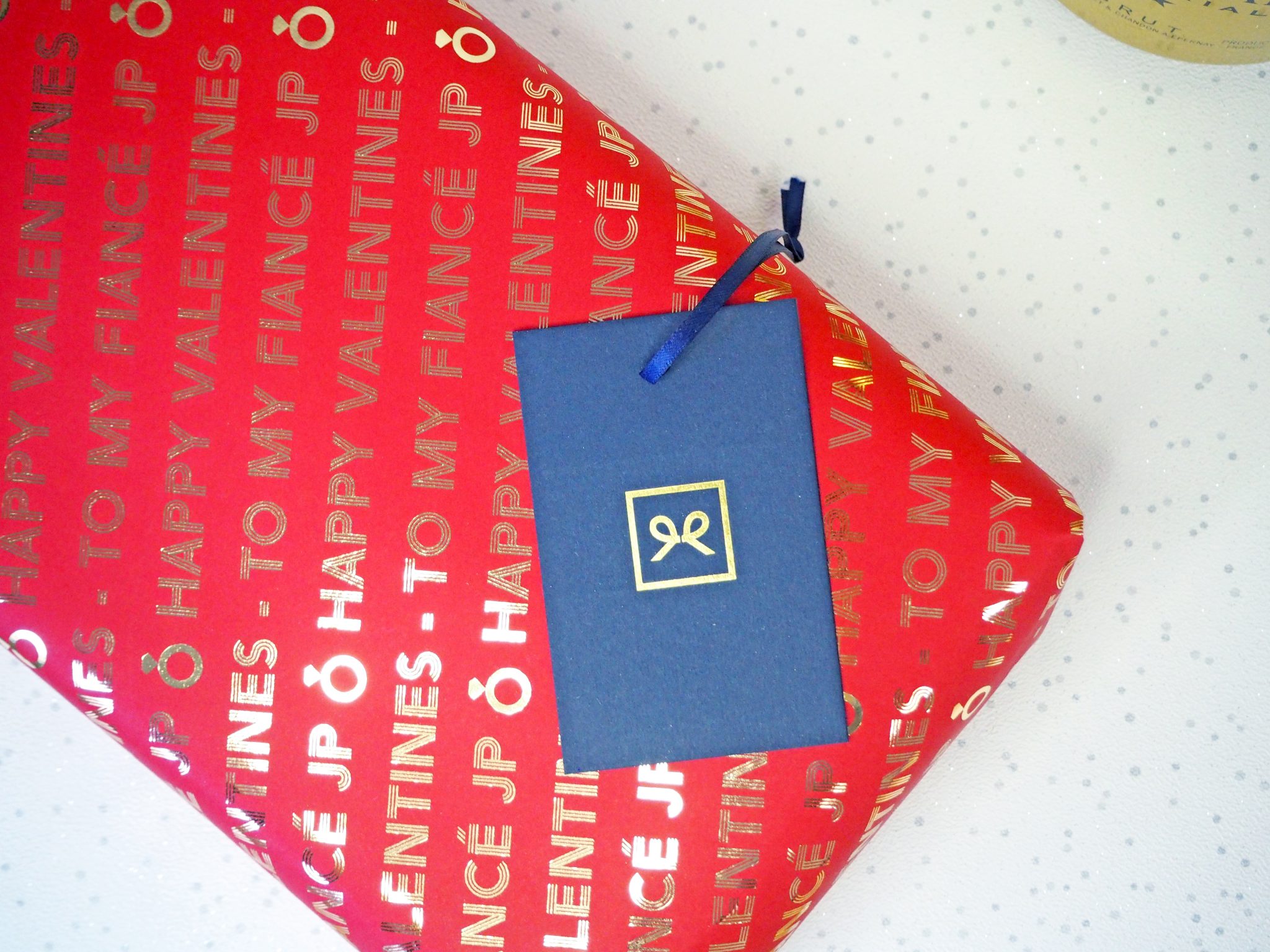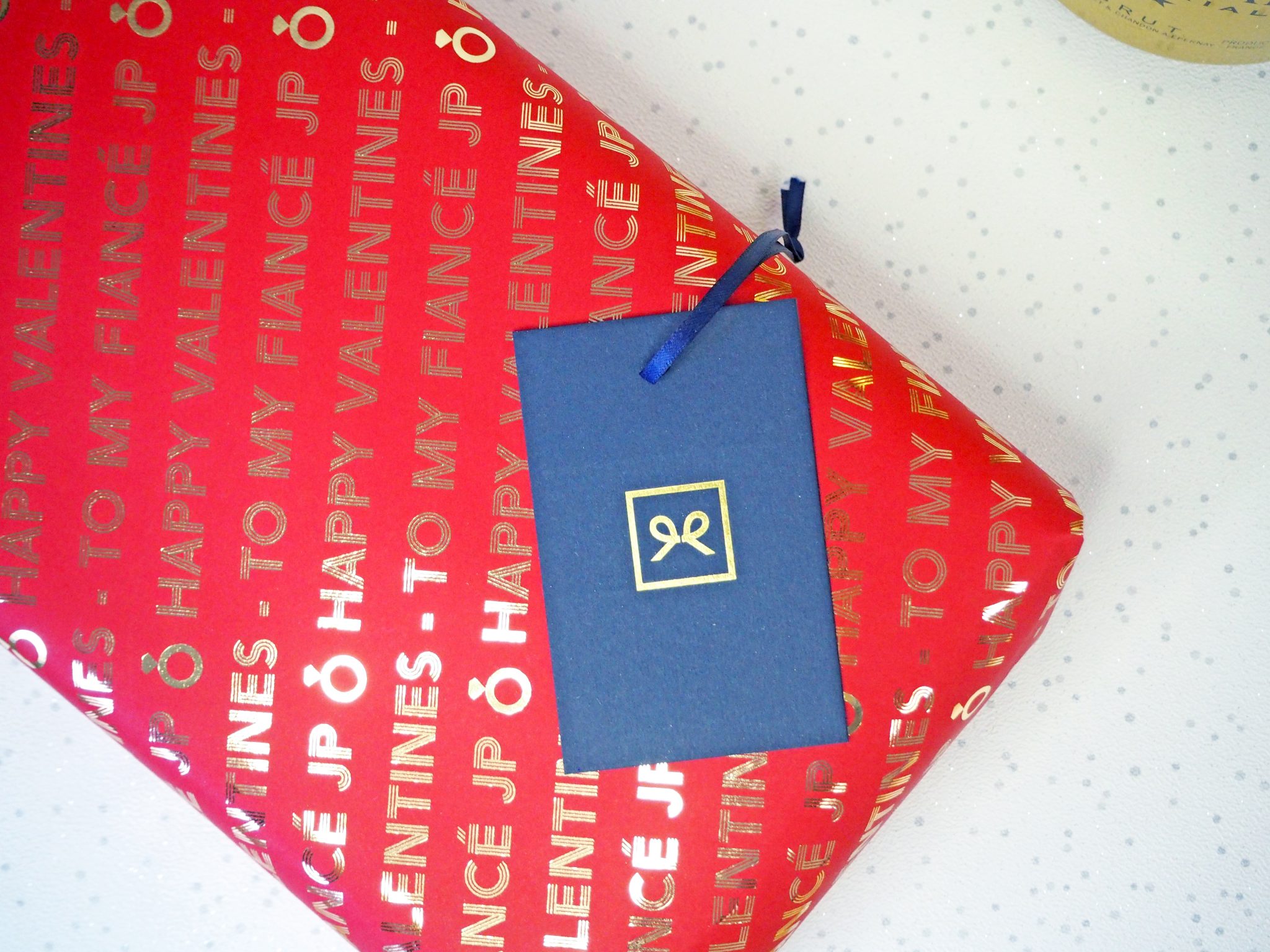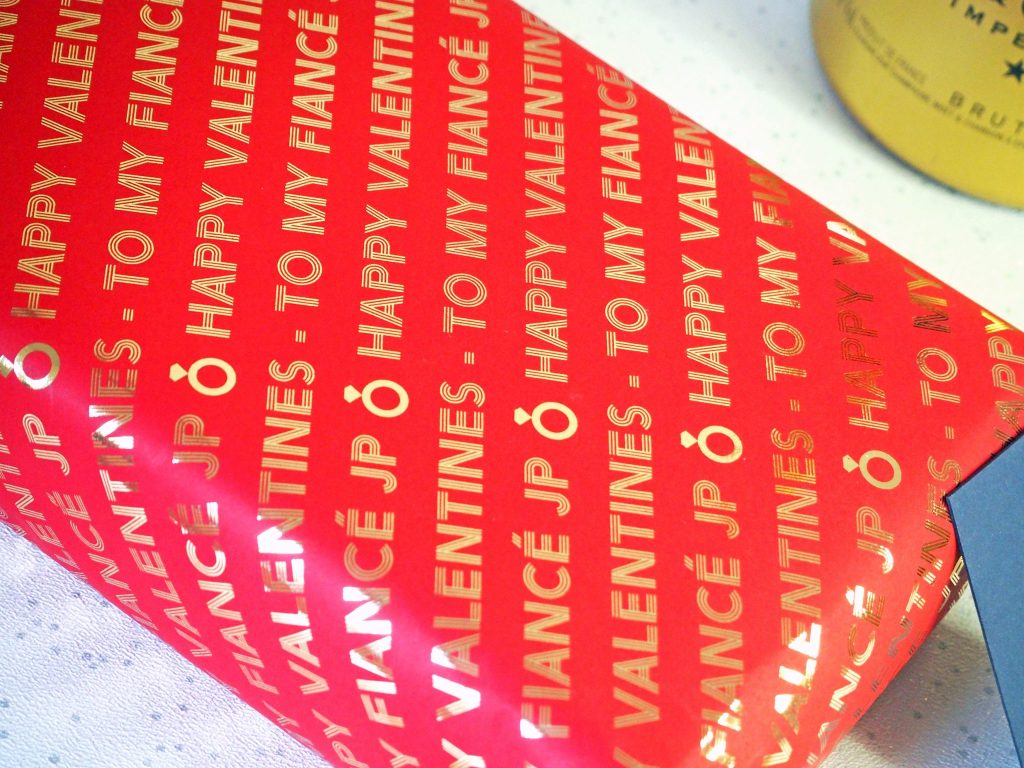 Pretty gifted allow you to pick your paper, the font, the colour of the foiled lettering, add an icon if you wish, and of course, write your own personalised message for the gift wrap. You can also edit the size of the text to fit with the gift you plan on wrapping – for example, if you have a small gift, you can make the text smaller to make sure the message is visible, as larger letters might not fit (making your cute message illegible!)
Have a go at creating your own gift wrap here.
Pretty Gifted have kindly given me a discount code to share with my readers, which is valid right up until their Valentine's cut off which will be 12pm on Friday 9th February. My code is laurakate18val and will get you 10% off your full order of any value.
I am already excite to give Jonathan his gift wrapped in this paper at Valentine's, which also happens to be our anniversary! It is becoming quite a tradition for us to use this now, and I love the thought that goes into it, and the surprise of the personalised message. So whether you want to wrap a loved one's Valentine's gift, celebrate a birthday with a friend, or just make that 'Thank You' prezzie a bit more special, Pretty Gifted have definitely got you covered.
LL x
Let me know in the comments below what you are doing this Valentine's, and what message you choose for your gift wrap!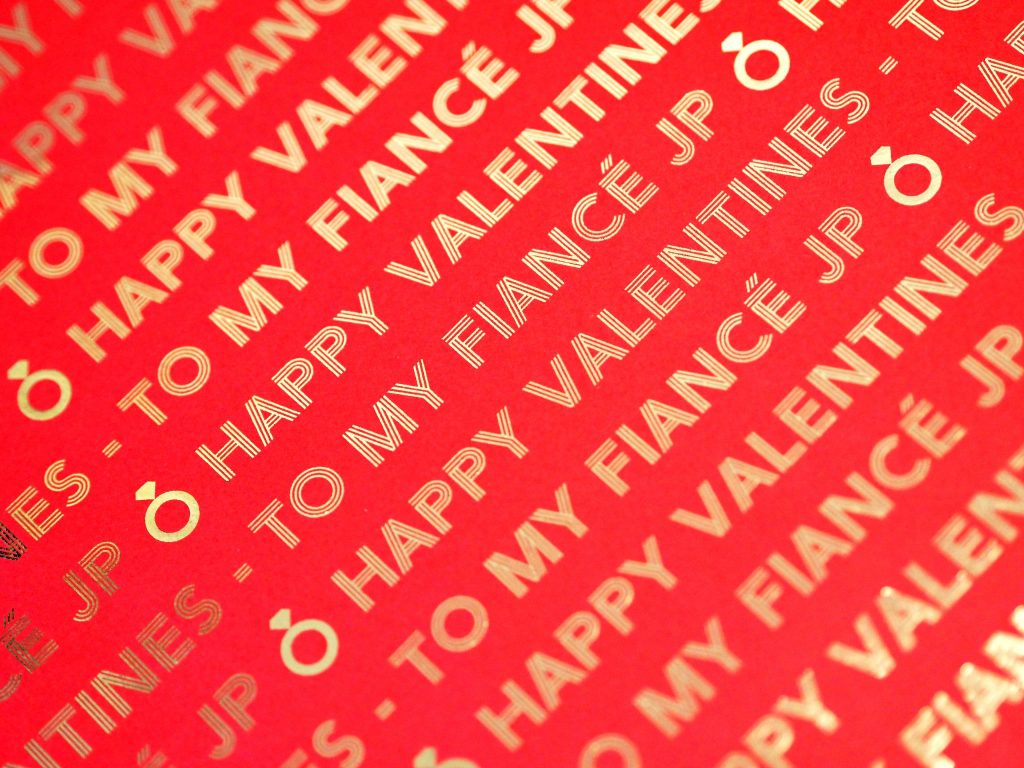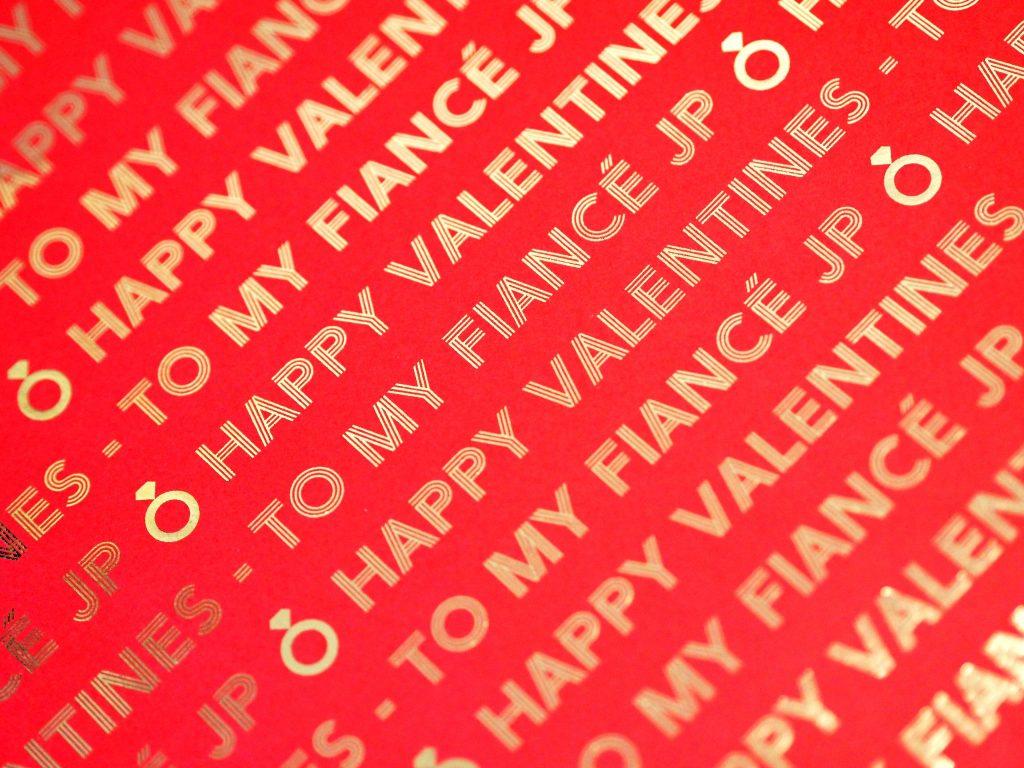 *This item was kindly gifted to me. As ever, all opinions are my own.